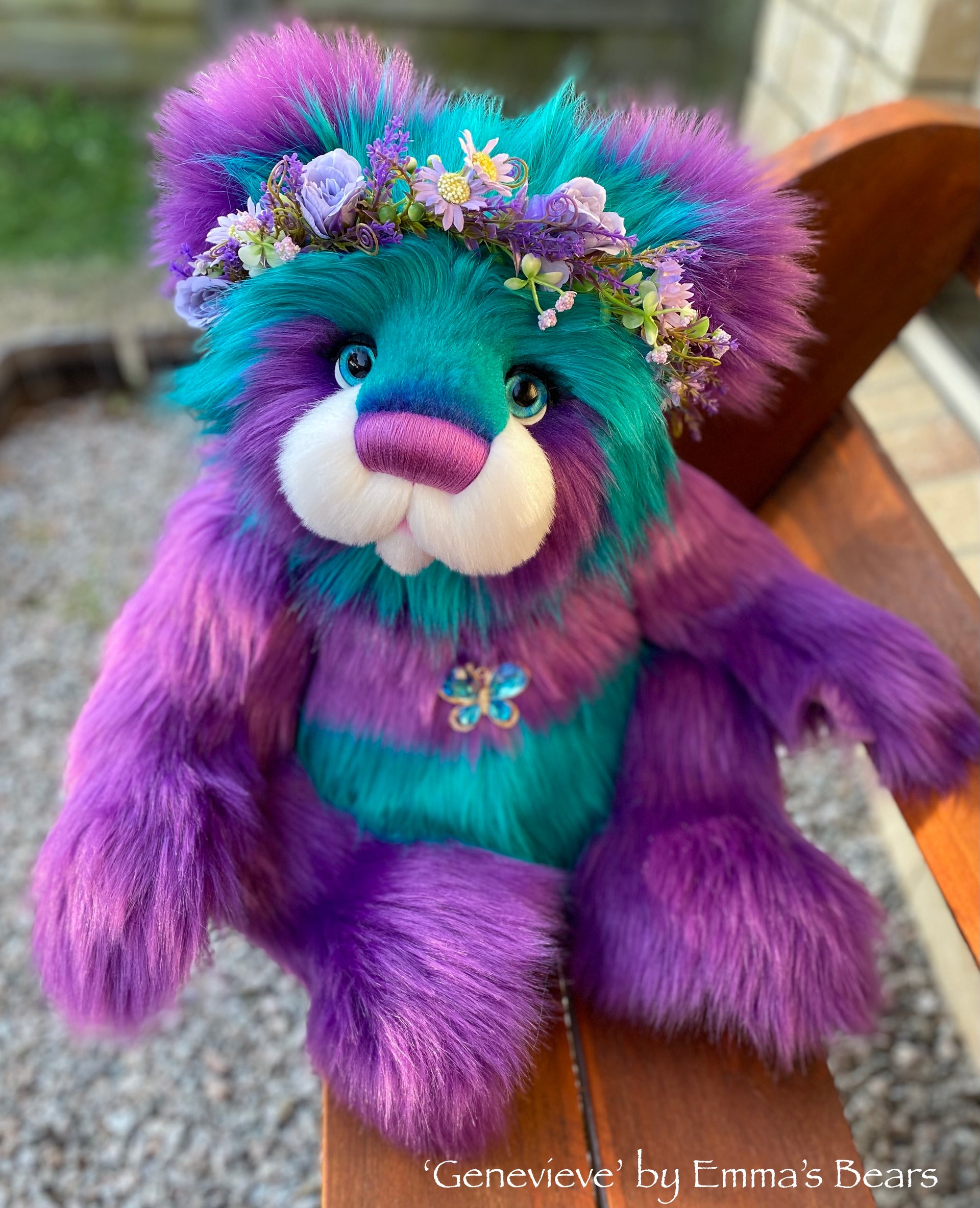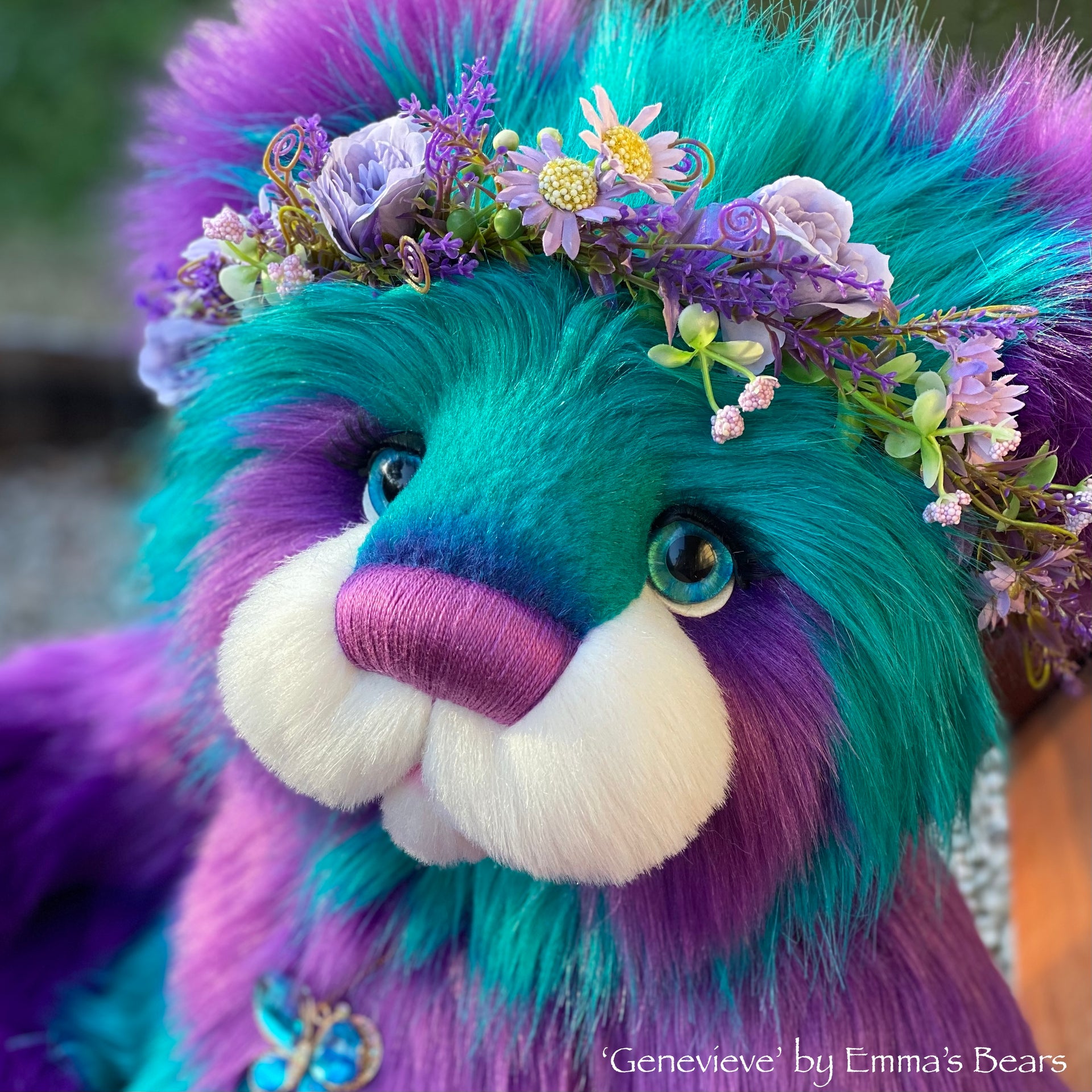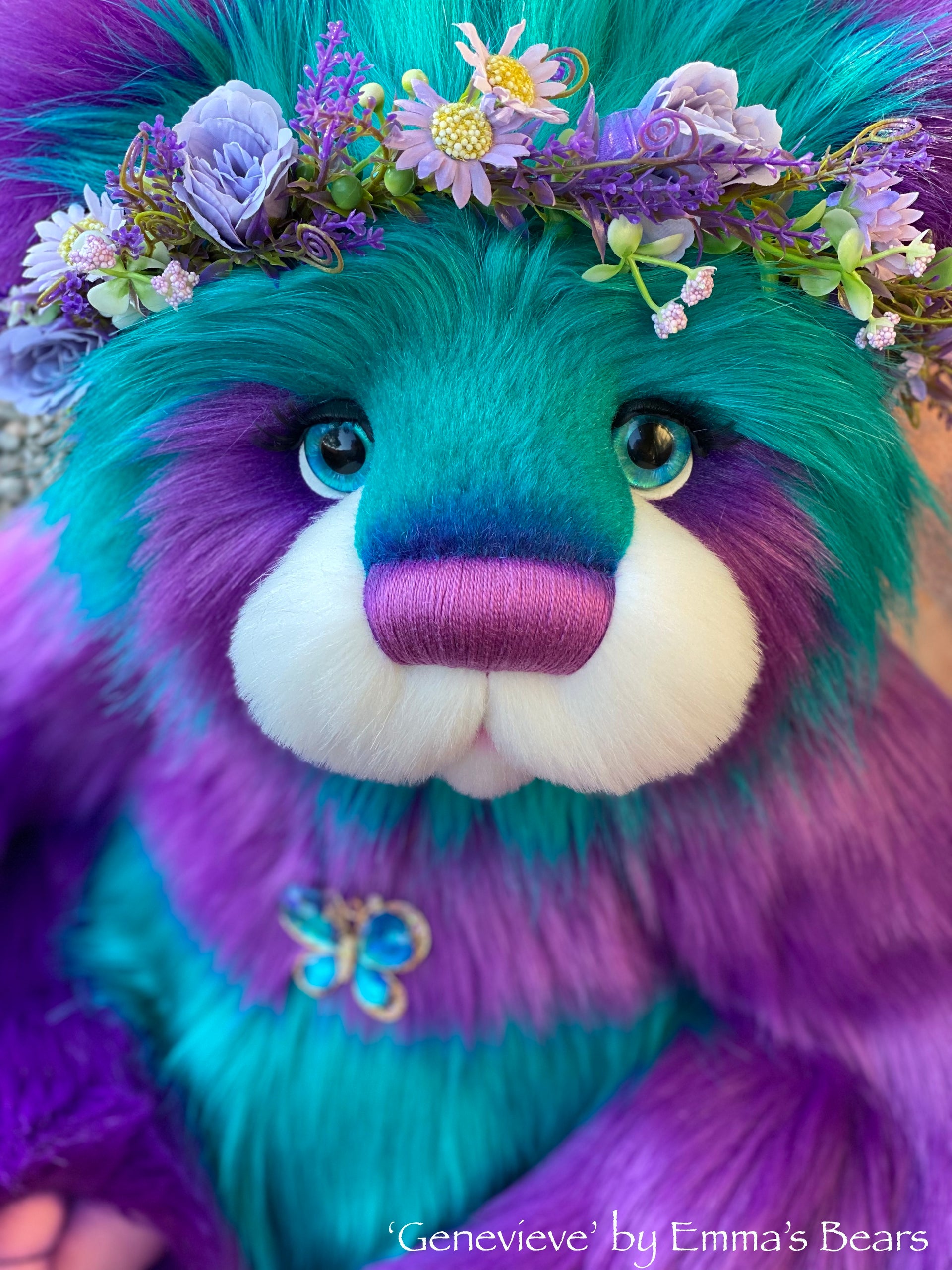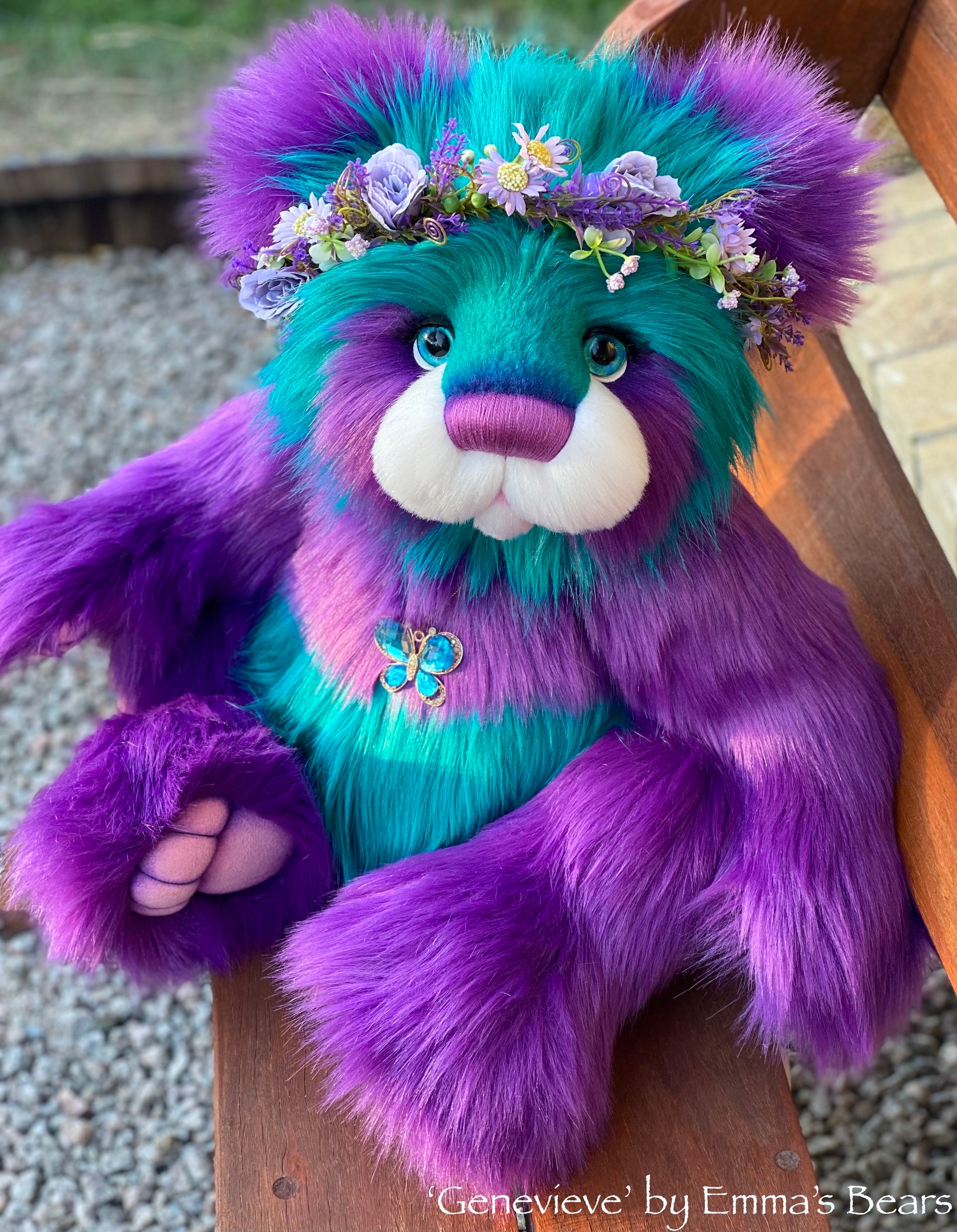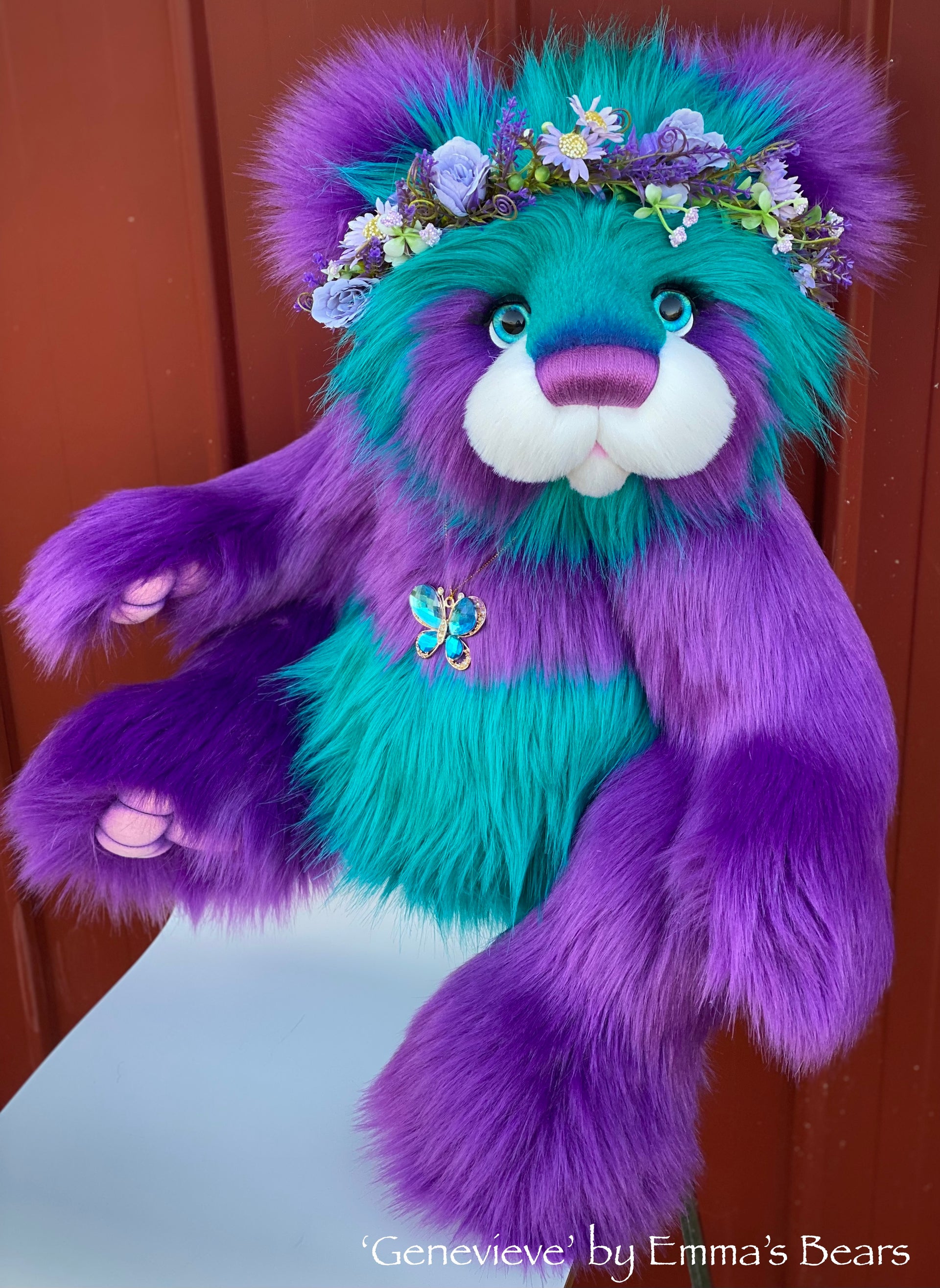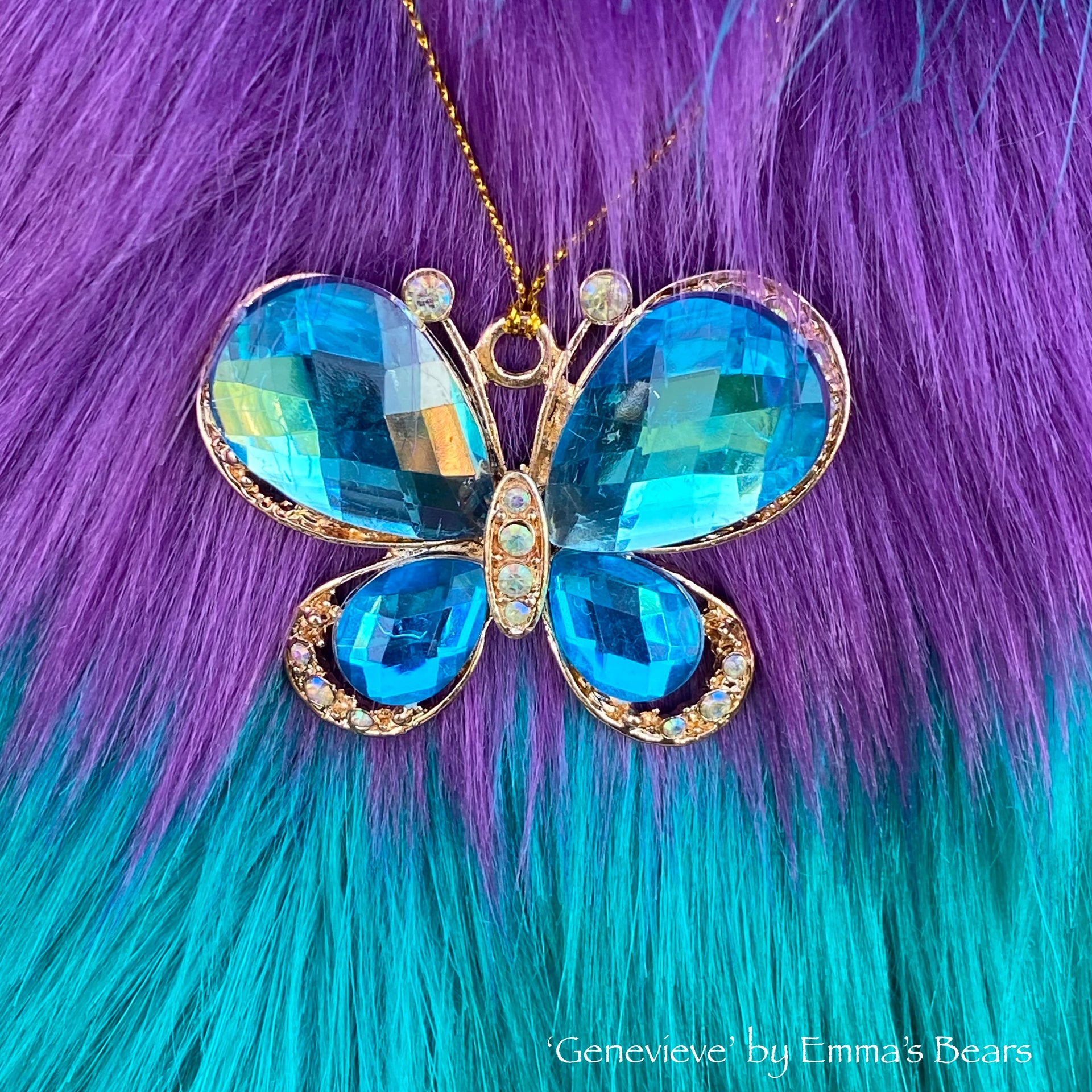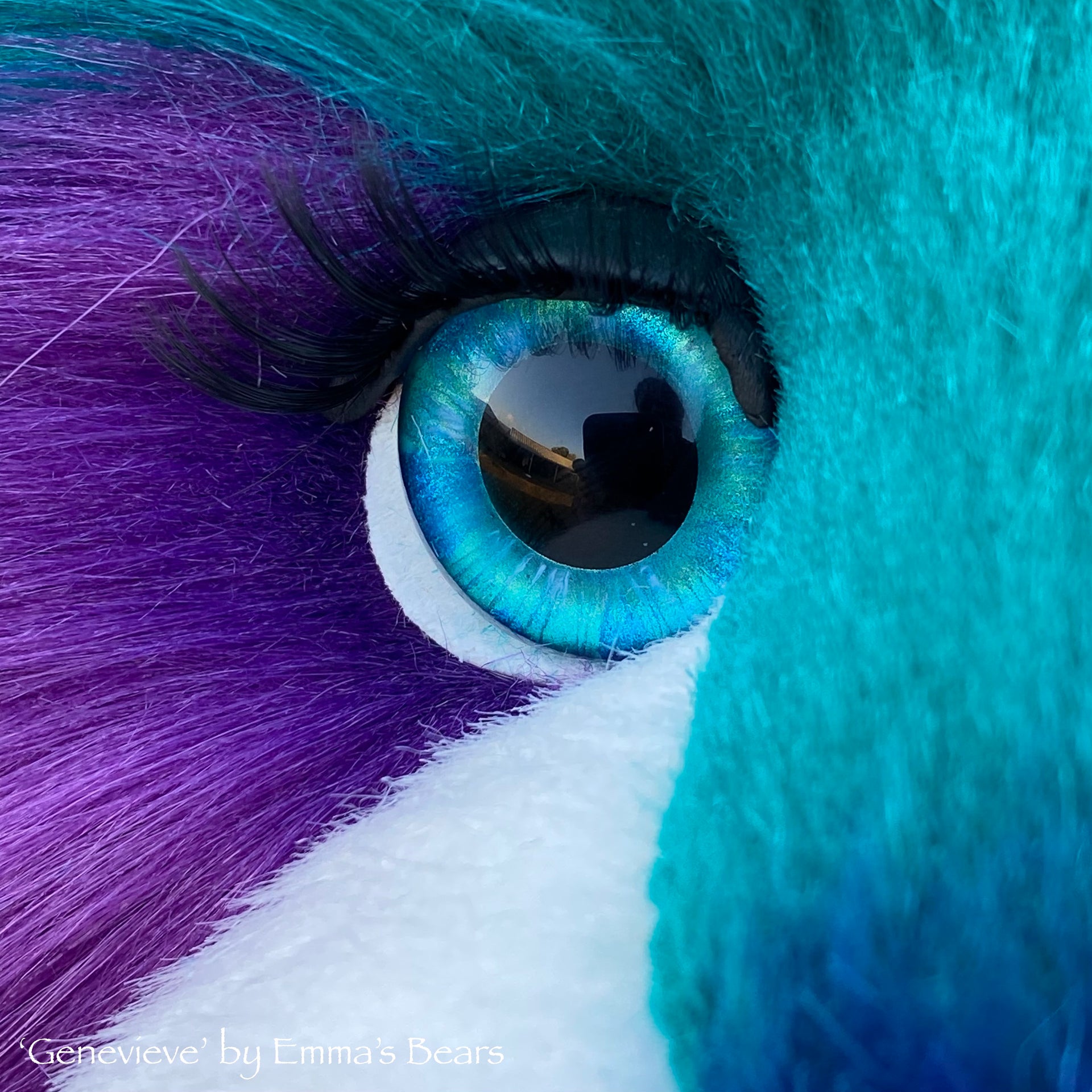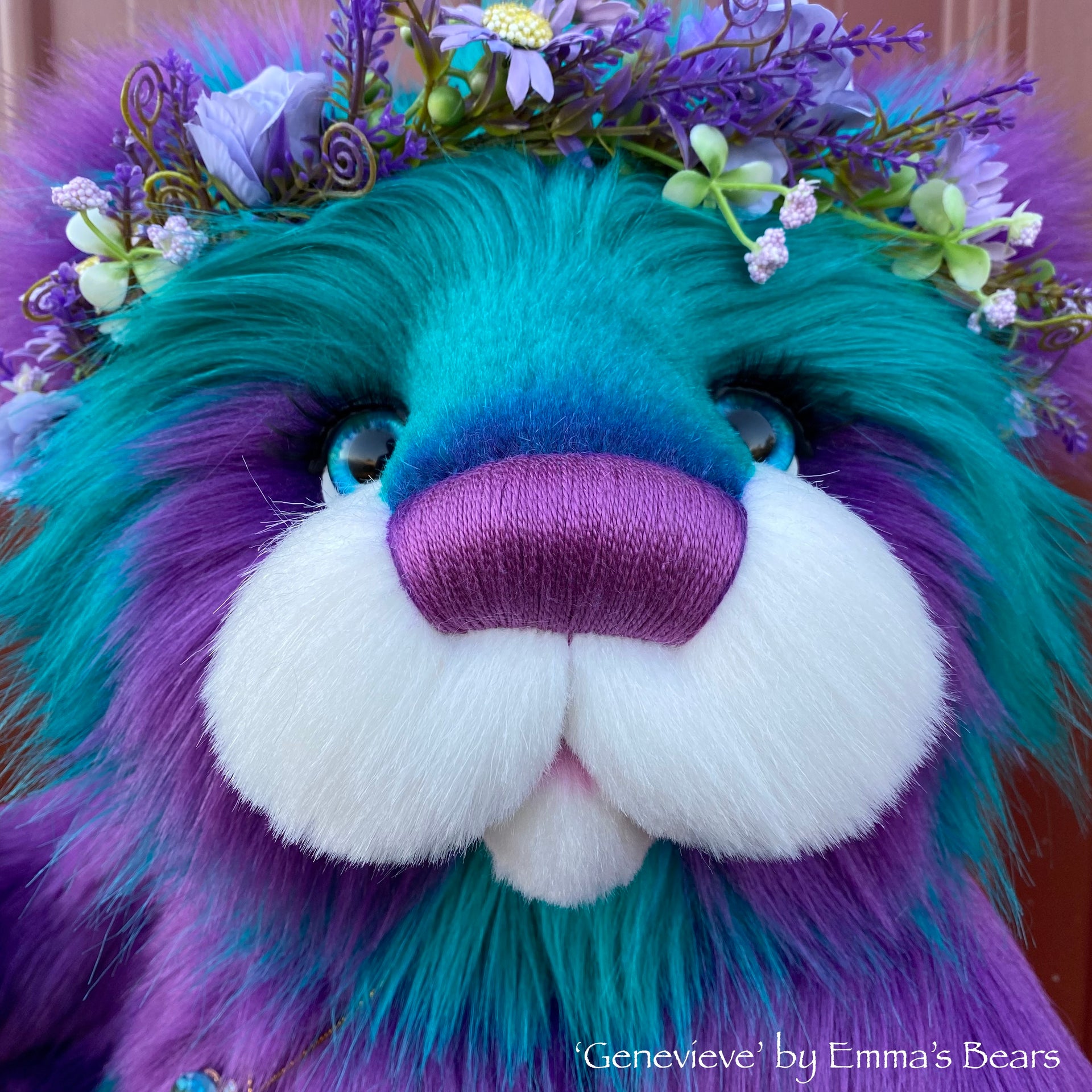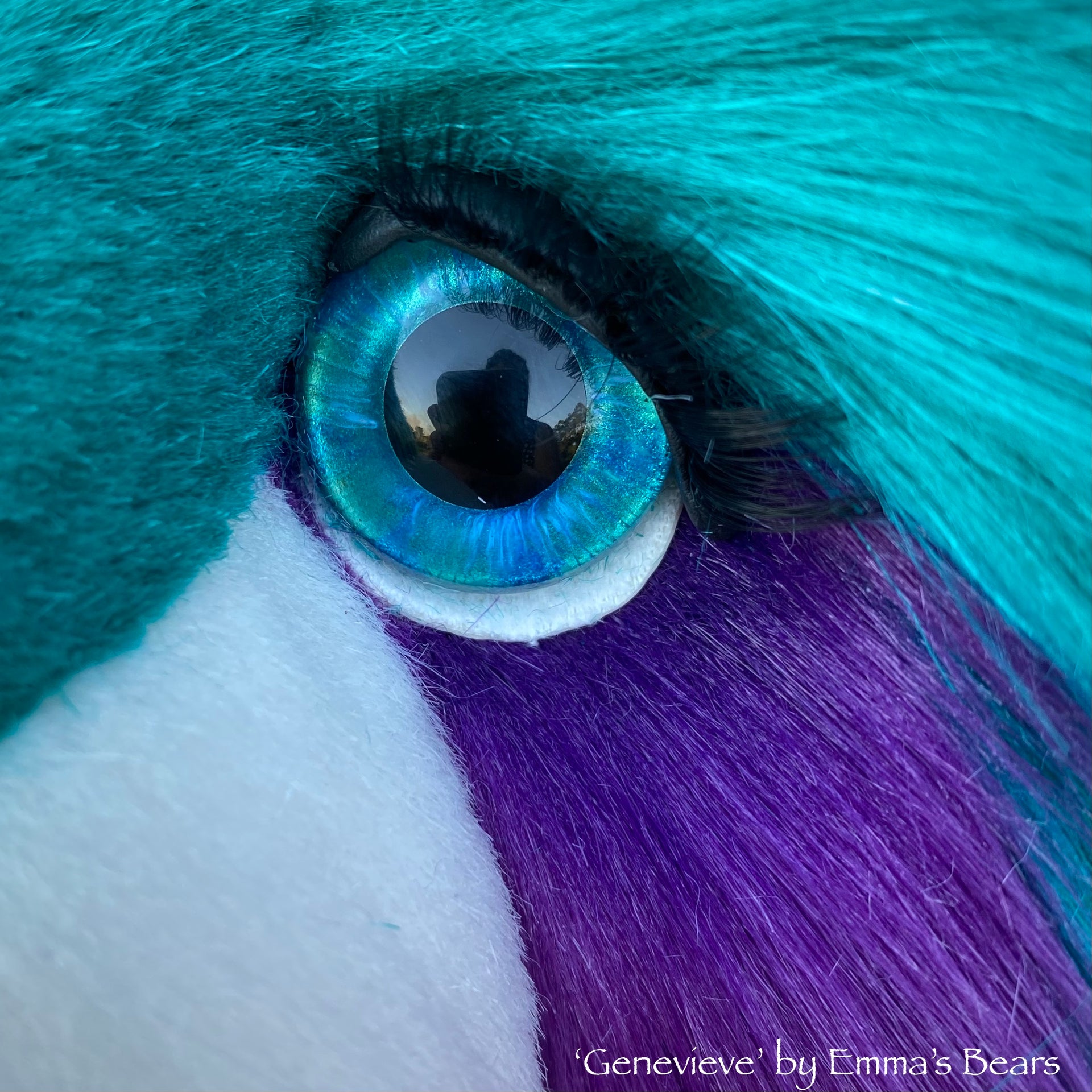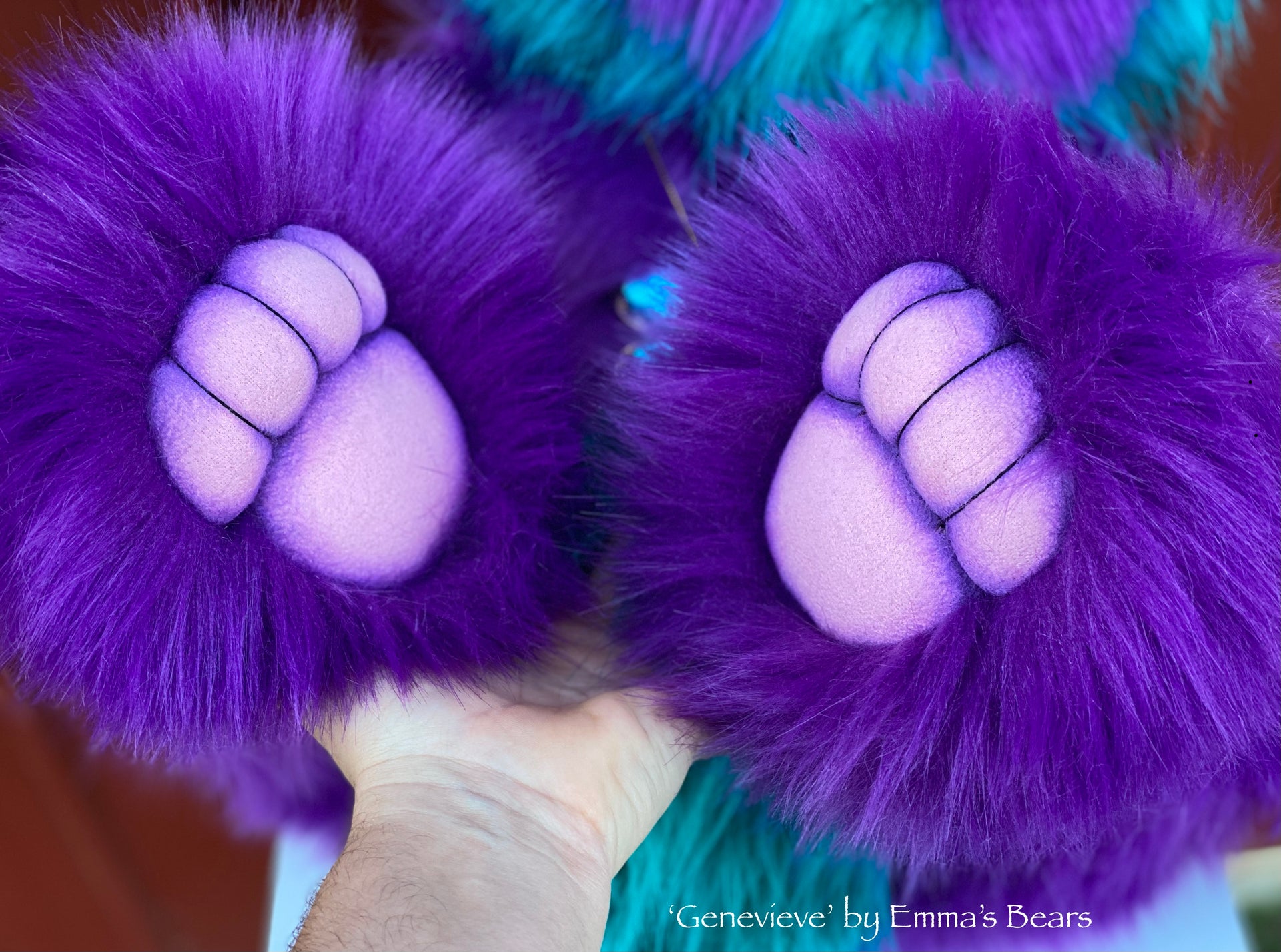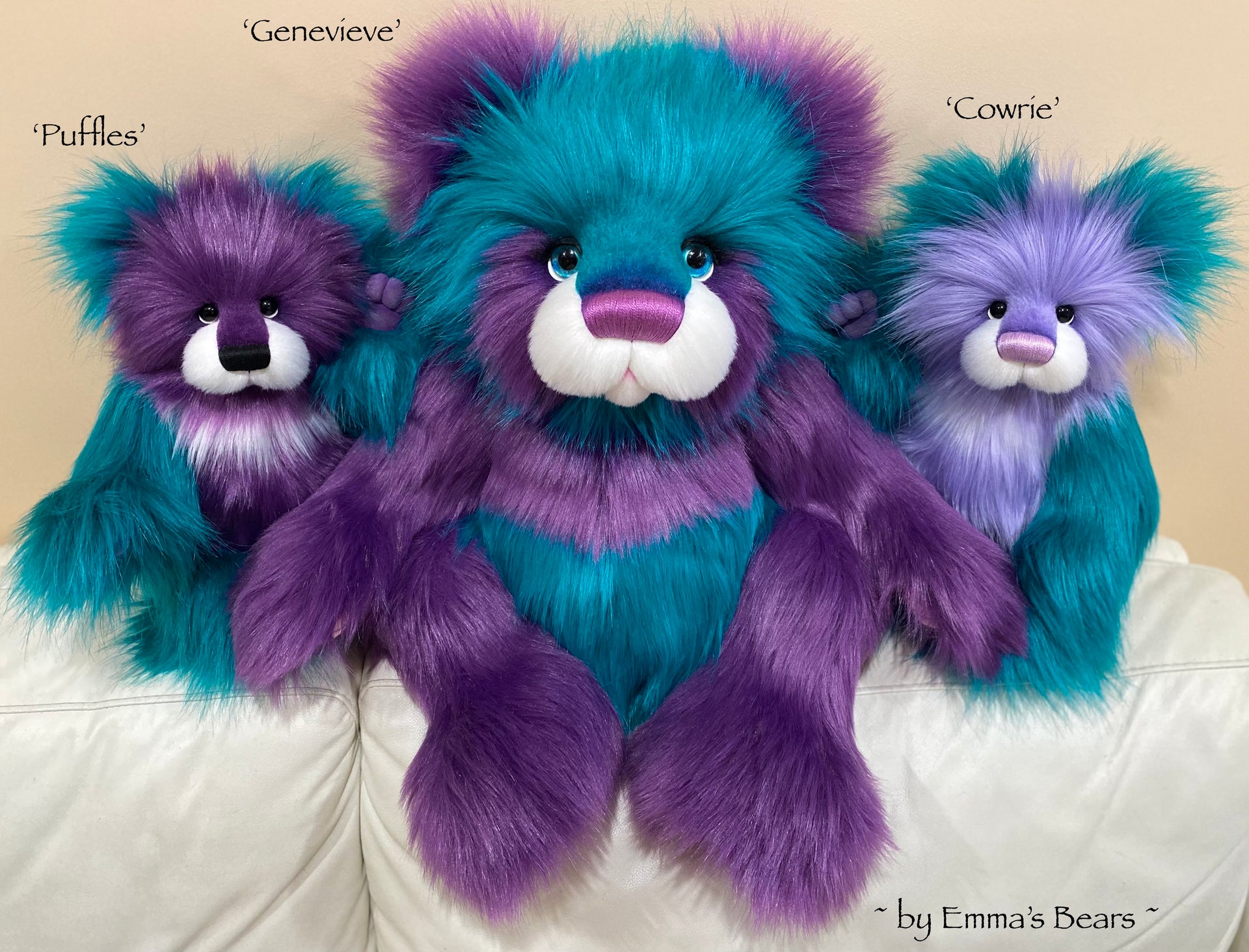 Genevieve - 26" Faux Fur Artist Bear by Emma's Bears - OOAK
'Genevieve'
By Emma and Mark Nicholson
EMMA'S BEARS

26" (66cm)

This gorgeous BIG girl is spectacularly divine in her rich and vibrant turquoise and purple colouring (some of my all time FAVOURITE colours to pair together!). She has been made entirely in luxury faux fur, with baby pink faux suede paw pads. 
Genevieve has been designed with child-like proportions, similar to our usual baby and toddler range, but she is MUCH more stocky ( in fact, this is the largest 'toddler' style bear we make - and in faux fur she's like the chubbiest toddler you've ever seen!). She has a gorgeously expressive and gentle face with a broad nose, sturdy body, long slightly curved arms and bent-knee legs with squishably thick thighs! 
Genevieve is fully T-pin jointed and stuffed softly with a mix of polyfill and steel shot. Due to her bent leg design, she is a sitting bear only, and looks great perched over the back of a couch or shelf, or sitting on her own seat (she's certainly big enough to fill out a chair!).
She looks out through our largest hand painted glass eyes in shimmery turquoise and blues with hints of ultra-suede whites and hand sculpted lids with dramatic eyelashes. She has our 3D style pulled fingers and toes with purple silk-dye shading. She also features the same shading around her very large hand-embroidered matching perle cotton nose. 
Genevieve wears a gorgeous (fully removable) purple faux flower garland around her head and a chunky big butterfly pendant around her neck. But looks just as gorgeous without any of her accessories if you prefer to remove them.
She is a very large, very detailed and very heavy one of a kind artist bear, and her little siblings 'Puffles' and 'Cowrie' can be found in their own listings. 

~*~ Please Note that these bears are designed to be Adult Collectables and not intended for infants and young children due to small parts and potential for damage.