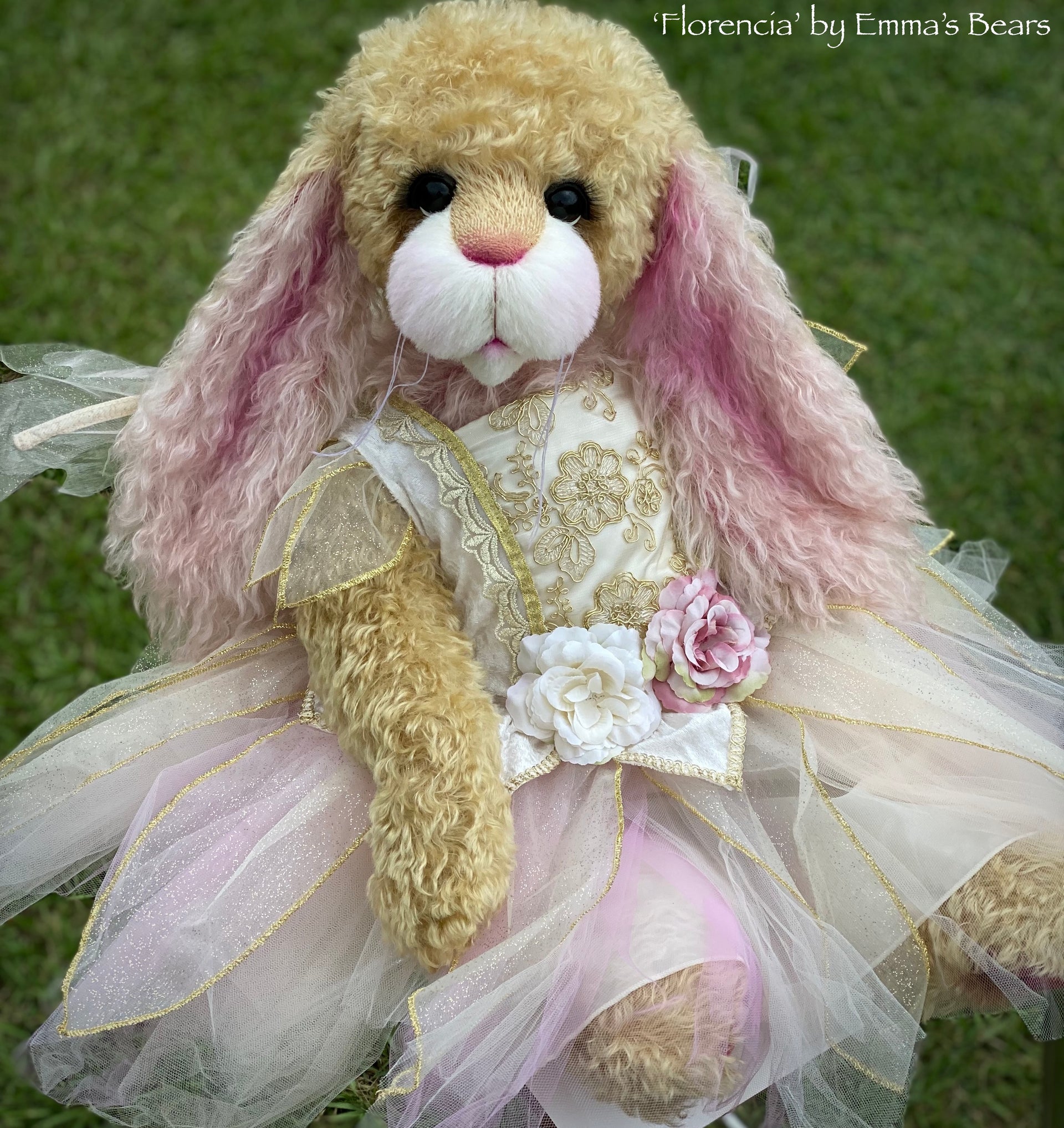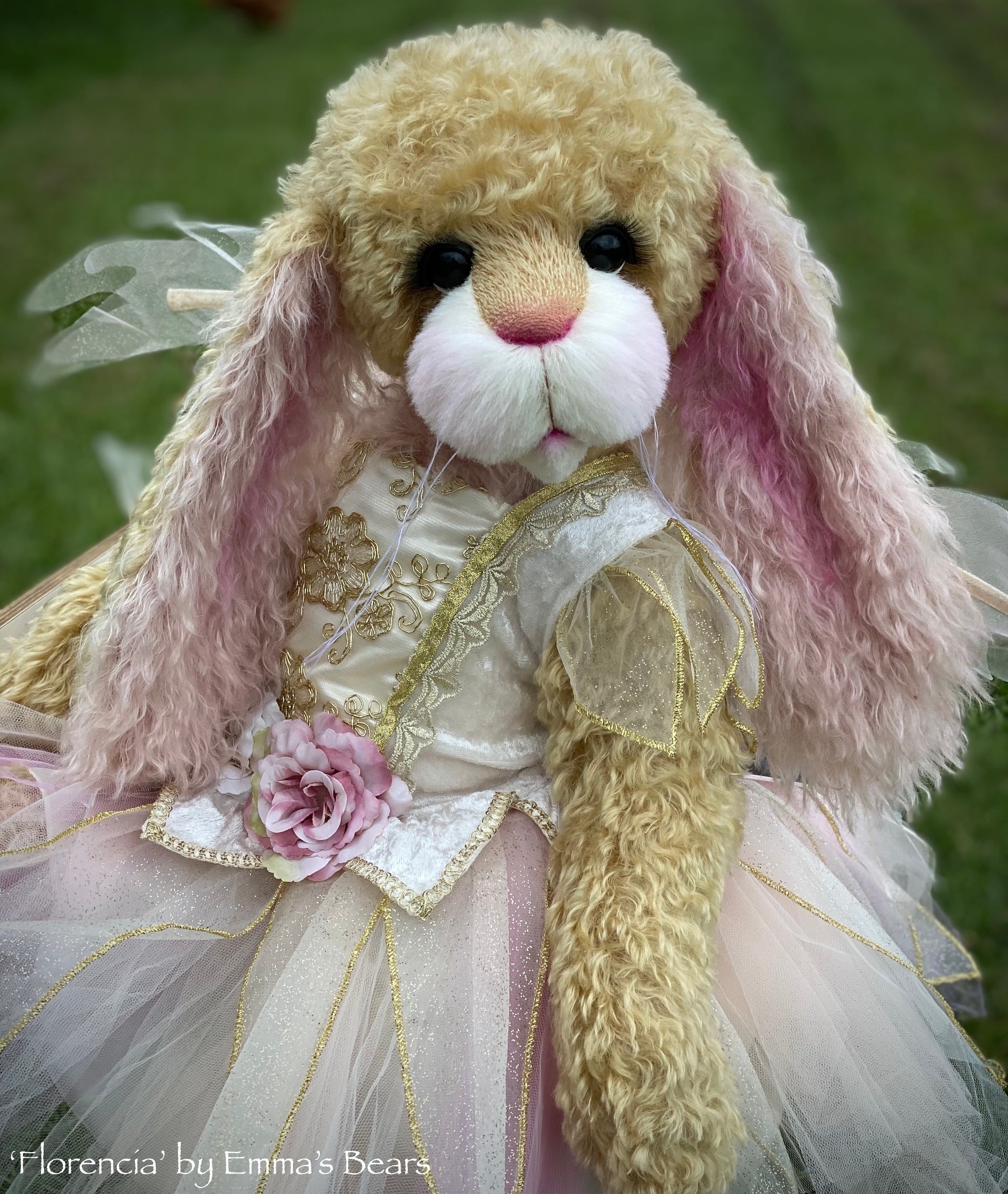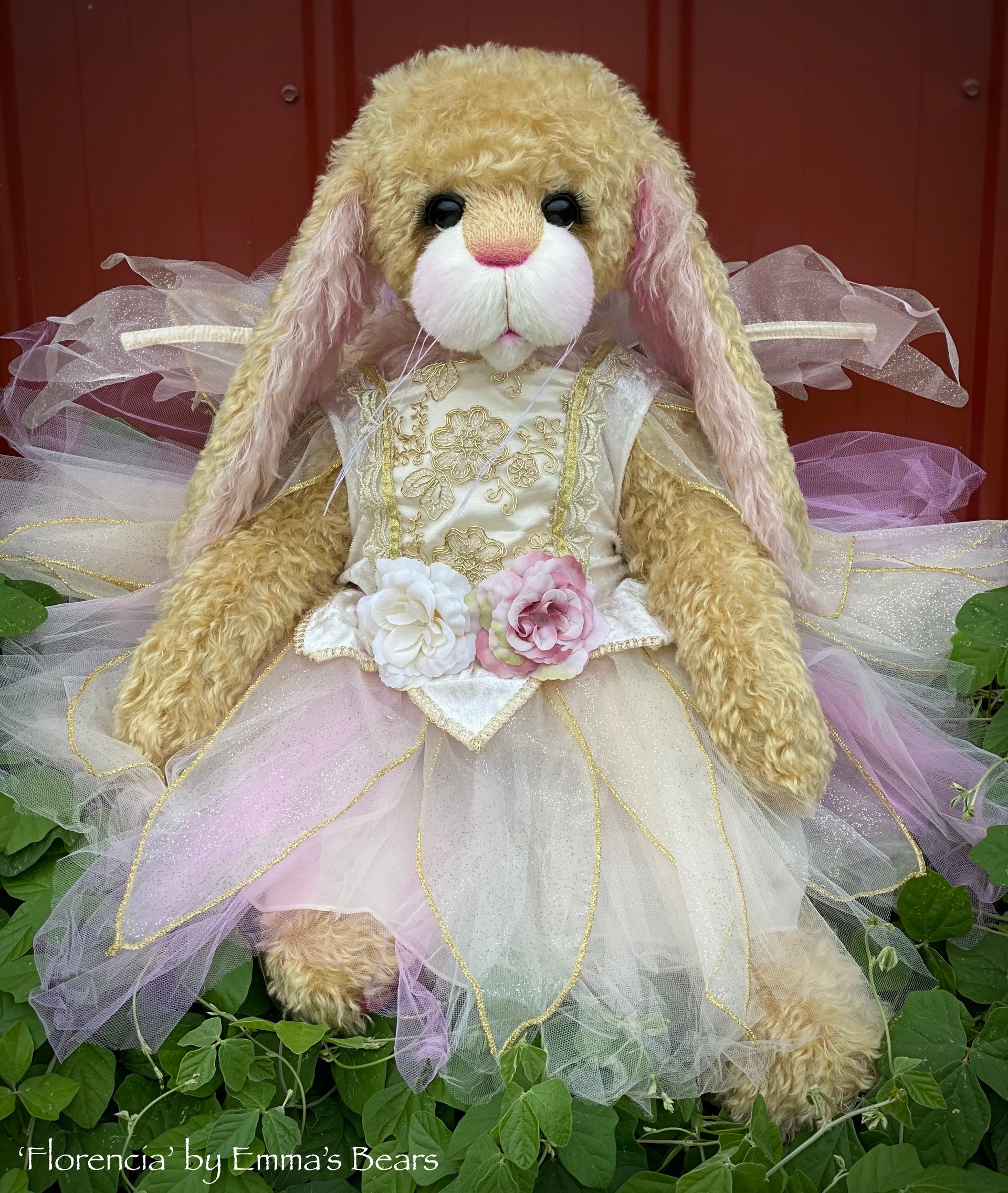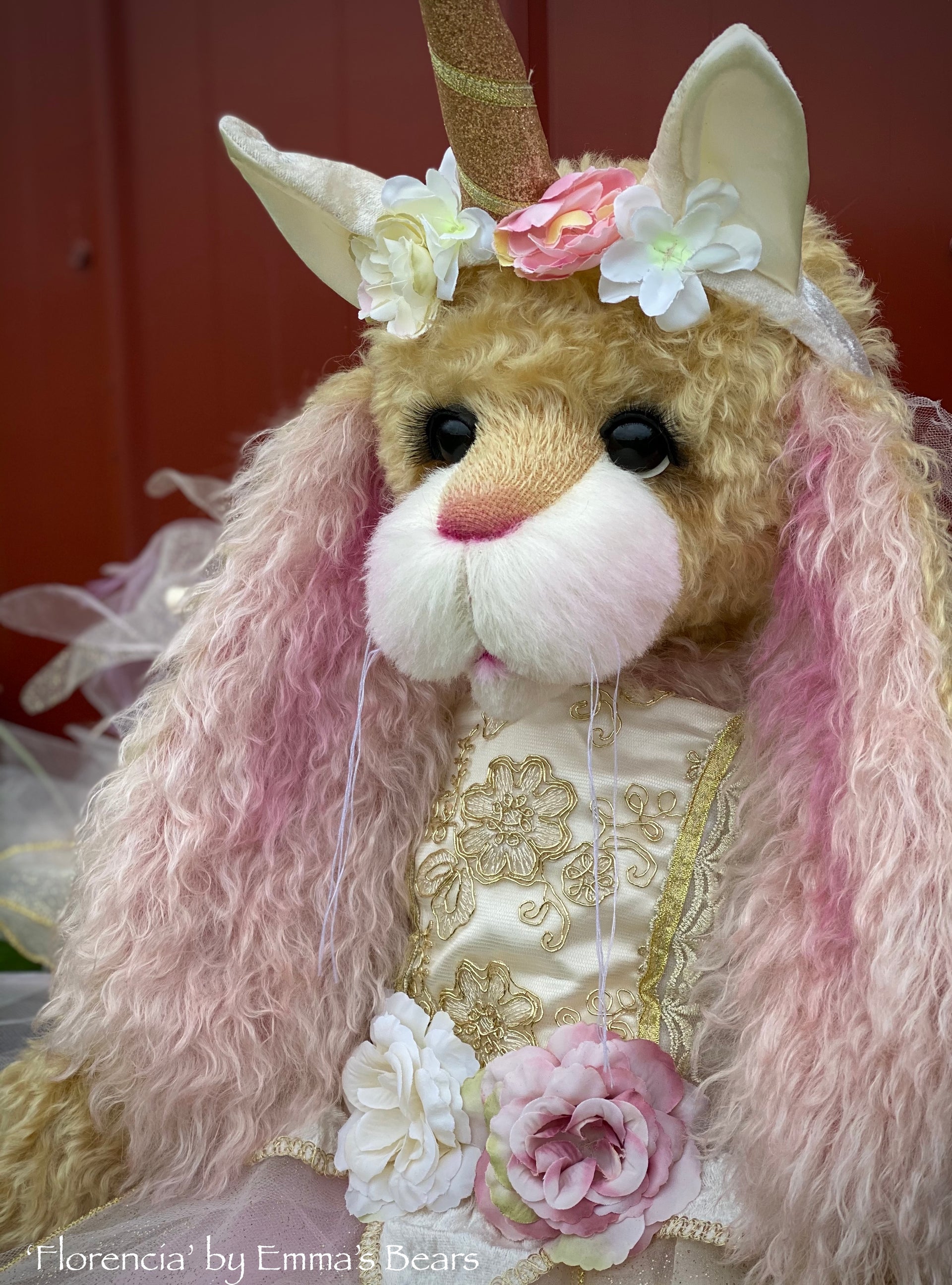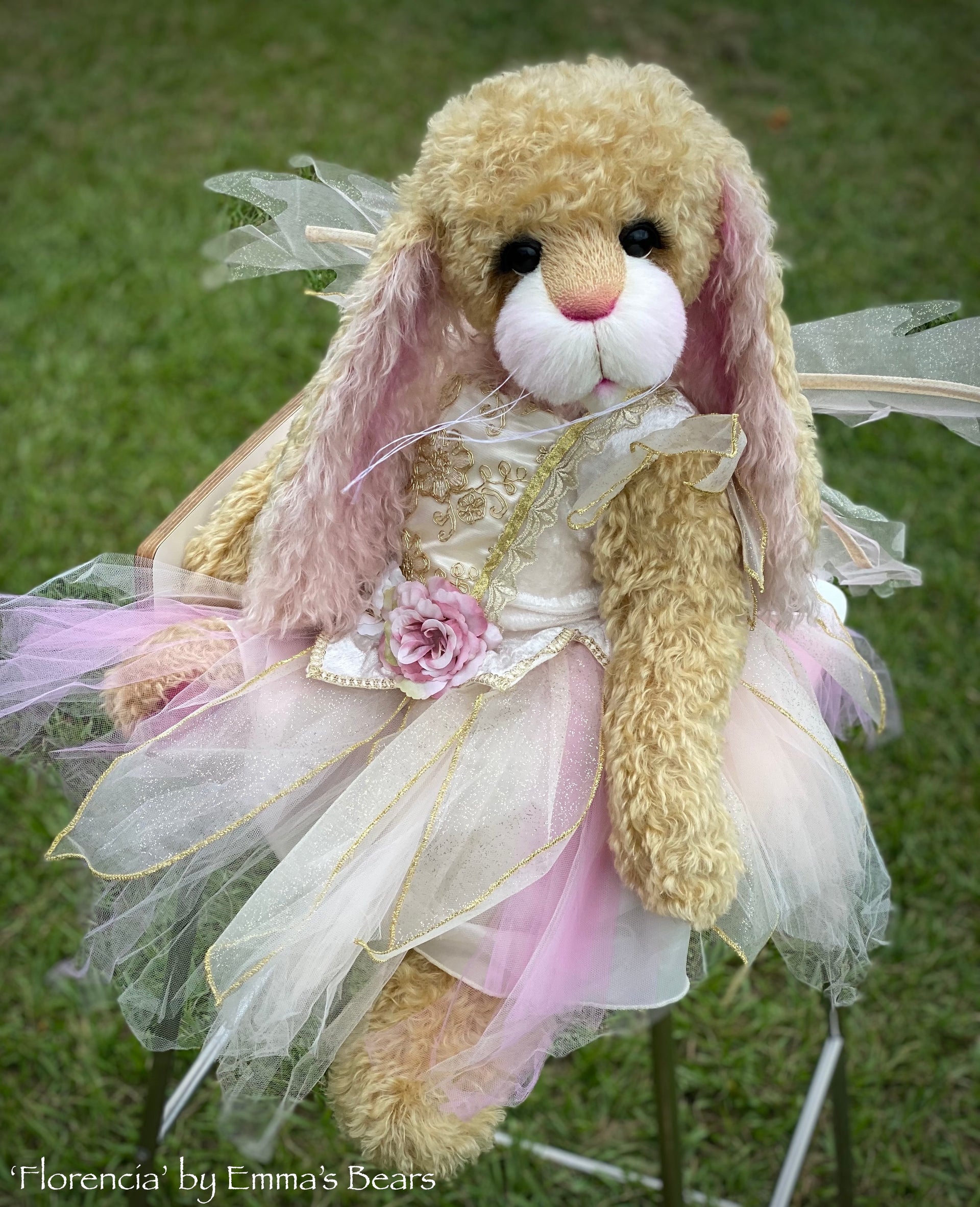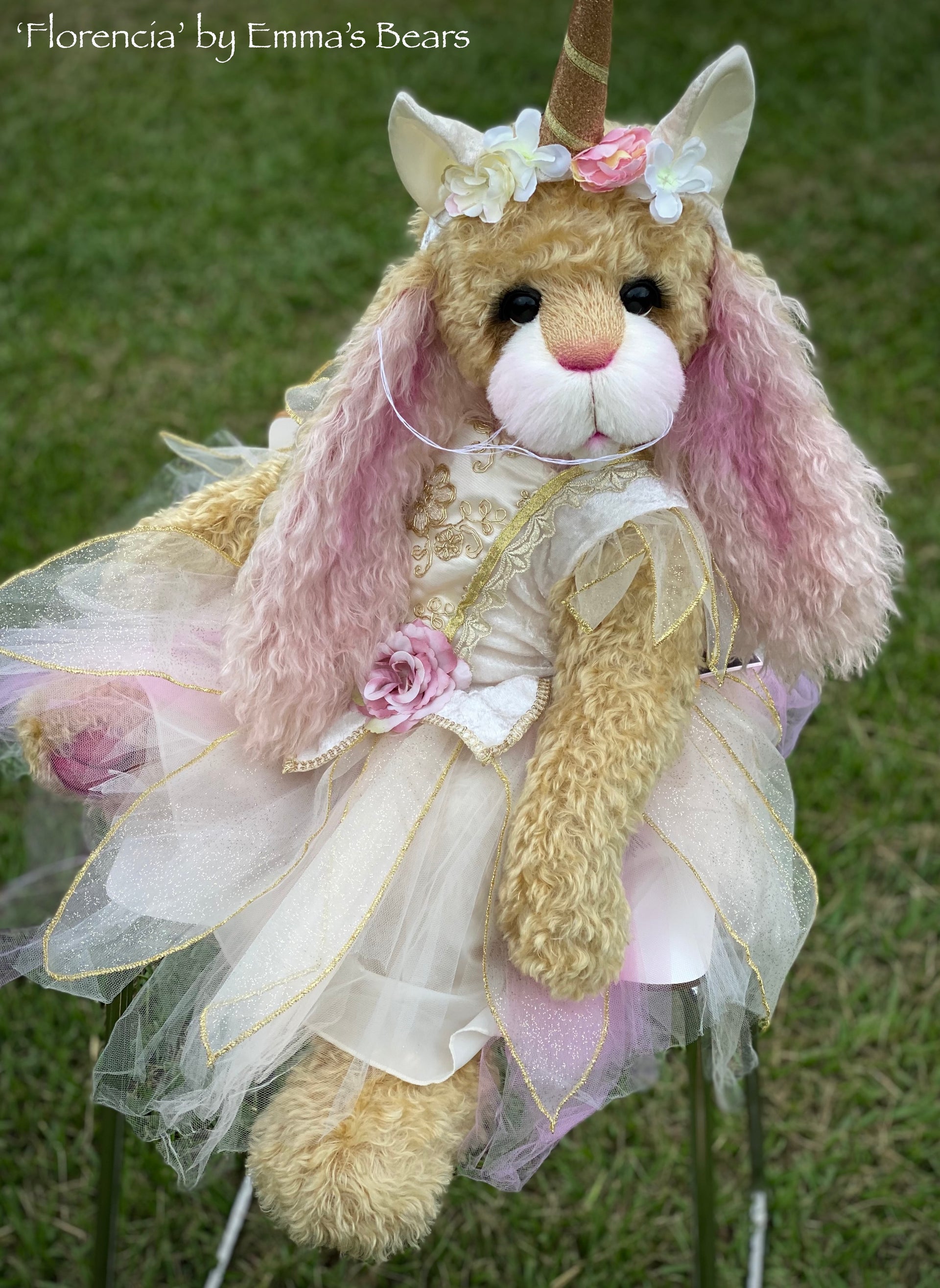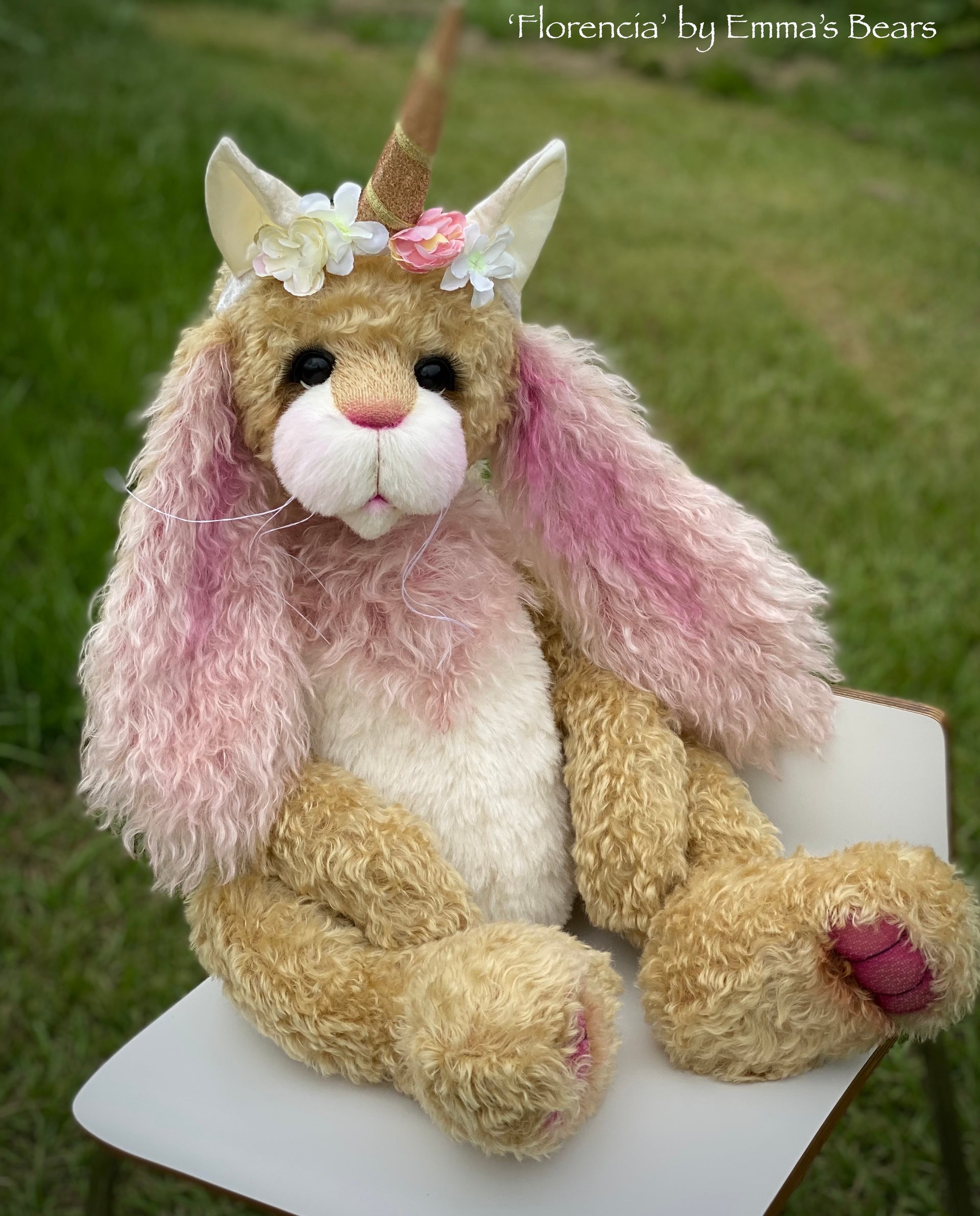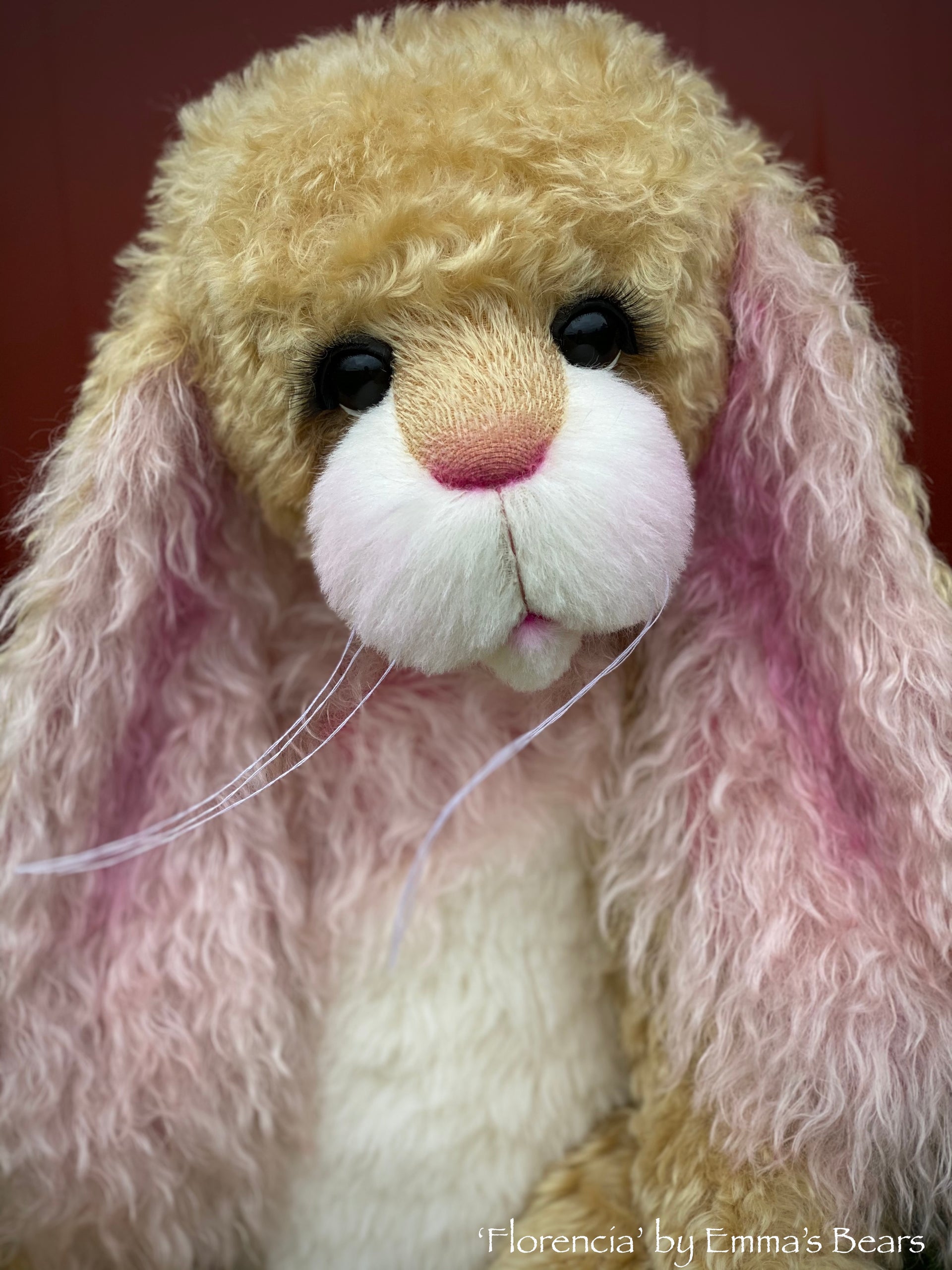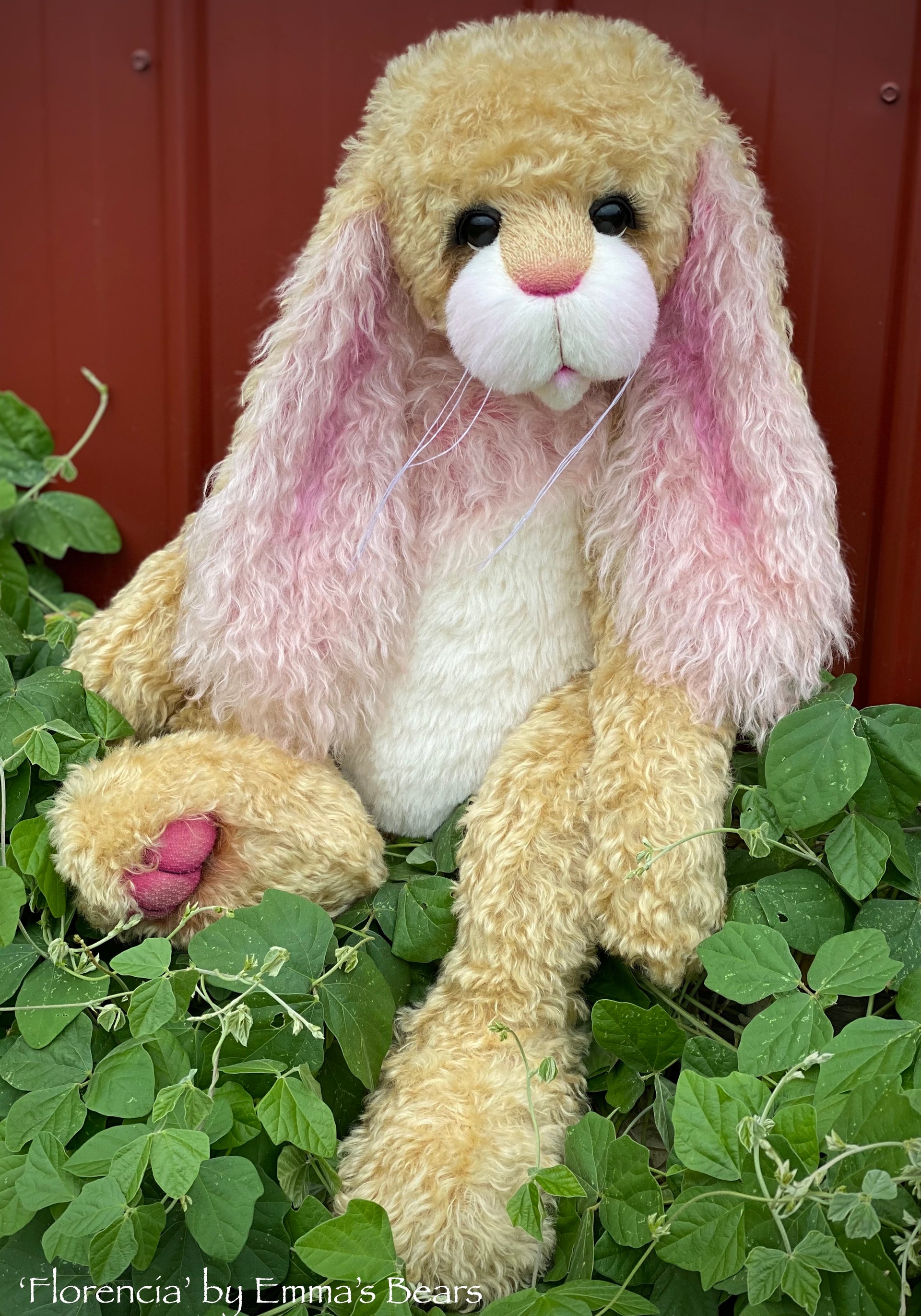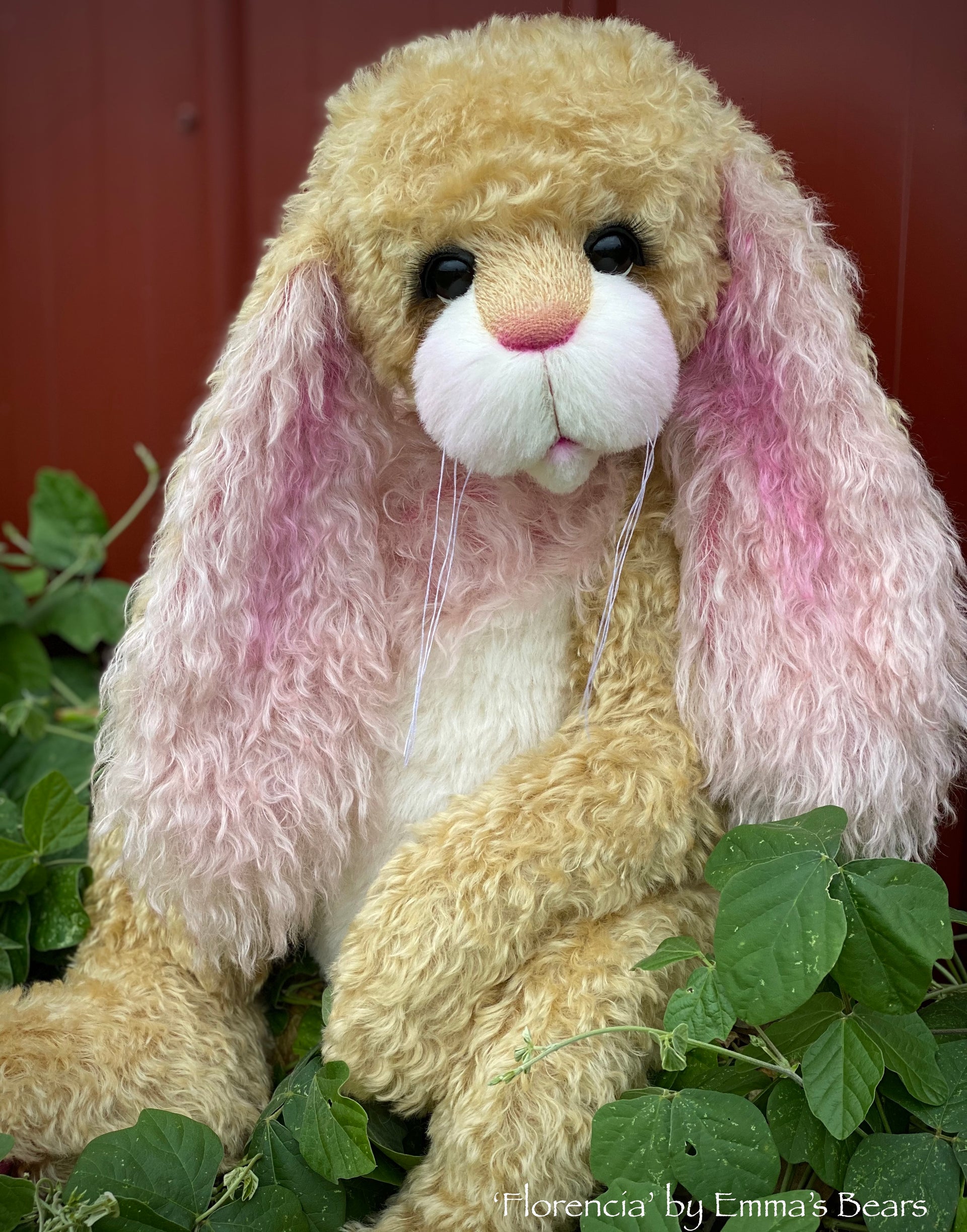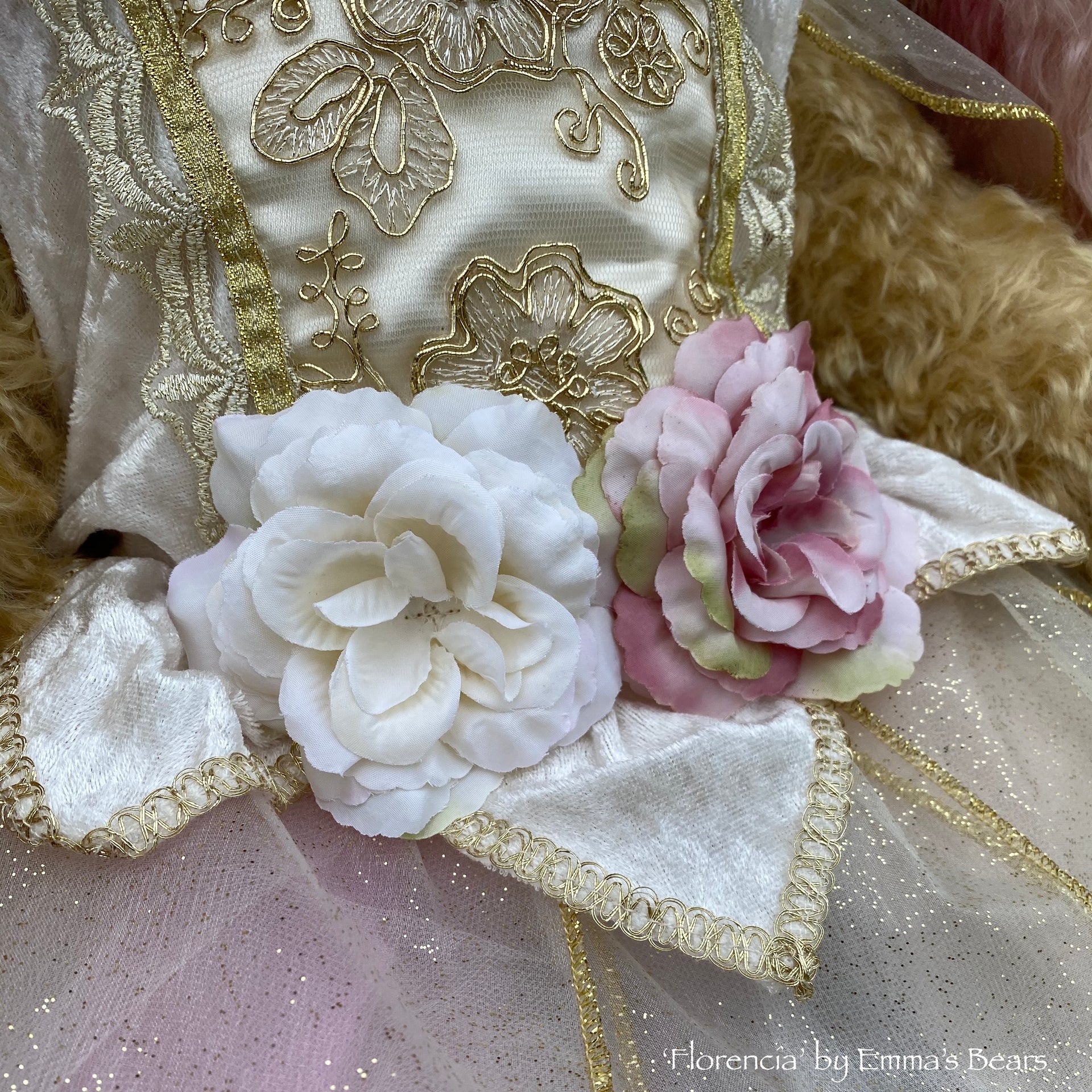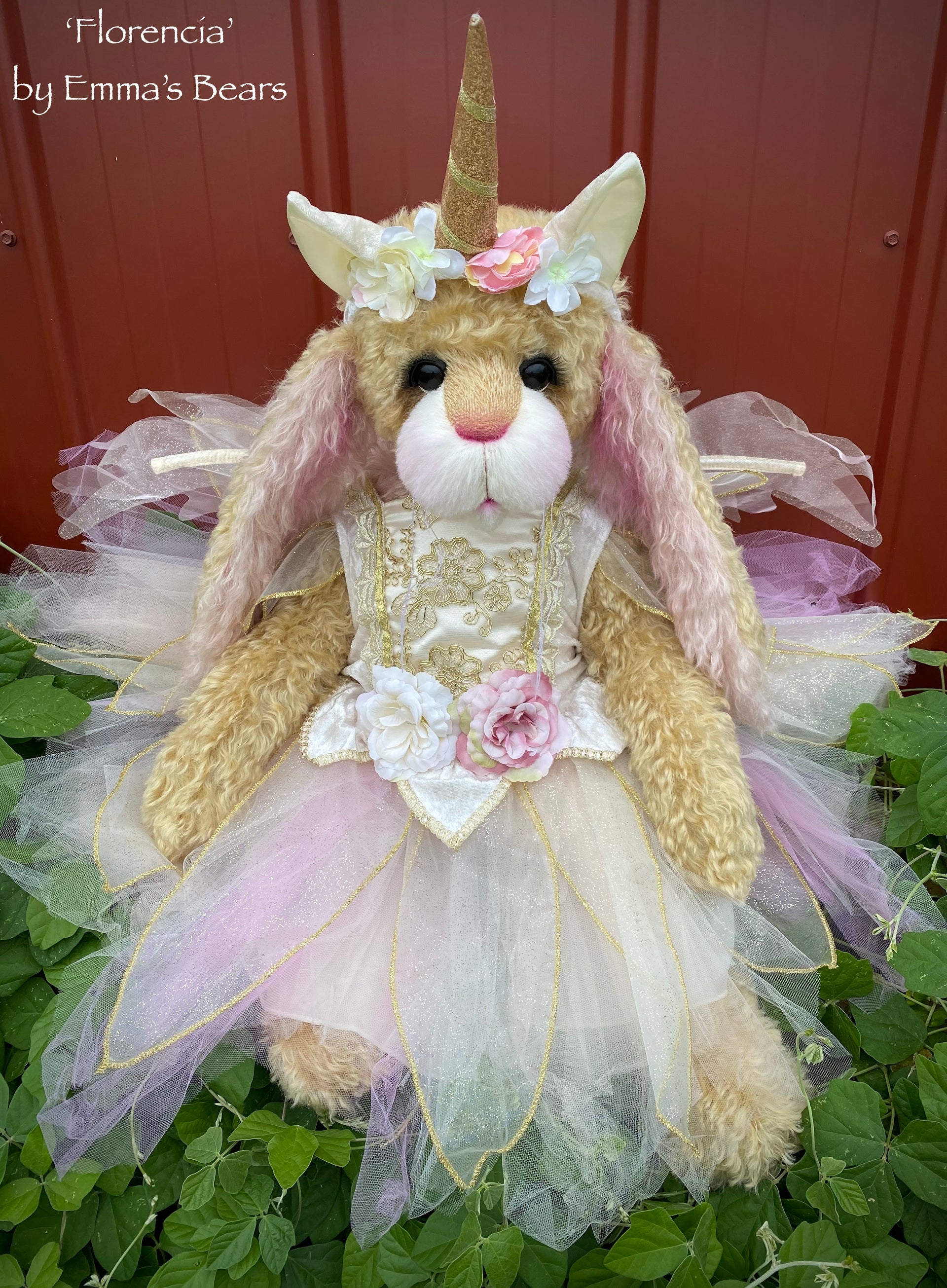 Florencia Bunny - 27" Kid Mohair and Alpaca Artist Bunny by Emma's Bears - OOAK
'Florencia'
By Emma and Mark Nicholson
EMMA'S BEARS

27" (69cm)

This gorgeous BIG girl is spectacularly divine in her soft golden blonde curls, long fluffy pink ears and her flouncy floral fairytale dress. Florencia has been made predominantly from the golden blonde curly kid mohair, with long ivory alpaca for her cheeks, belly and tail, and an even longer, wavy hand-dyed blush pink mohair for her inner ears and chest. 
Florencia has been designed with child-like proportions, similar to our usual baby and toddler range, but she is much more stocky ( in fact, I'm pretty sure she is the largest 'toddler' style bunny we've ever made!). She has a gorgeously expressive and gentle face with a cute needle-sculpted bunny nose, long curved arms, huge bunny feet and a chubby little belly. She looks out through big black glass eyes with hand-sculpted eyelids and dramatic lashes. 
Florencia is fully T-pin jointed and stuffed well with a mix of polyfill and steel shot. So well in fact that she weighs in at just over 3kg. Due to her bent leg design, she is a sitting bunny only, and looks great perched over the back of a couch or shelf, or sitting on her own seat (she's certainly big enough to fill out a chair!).
She has our 3D 'peek-a-boo' style pulled toes cut from the hand-dyed blush pink mohair that perfectly matching the pink accents and flowers on her outfit. She has been designed to fit into real children's clothing, so we have dressed her in a designer fairytale dress (brand new with tags, sized for 2yr olds) with layers of tule and velvet, with a matching unicorn head band and matching wings - all fully removable.  
Florencia is a very large, very detailed and very heavy one of a kind artist bunny. She looks gorgeous dressed up in her outfit, or just as stunning undressed and showing off her stunning mohair. 

~*~ Please Note that these bears are designed to be Adult Collectables and not intended for infants and young children due to small parts and potential for damage.