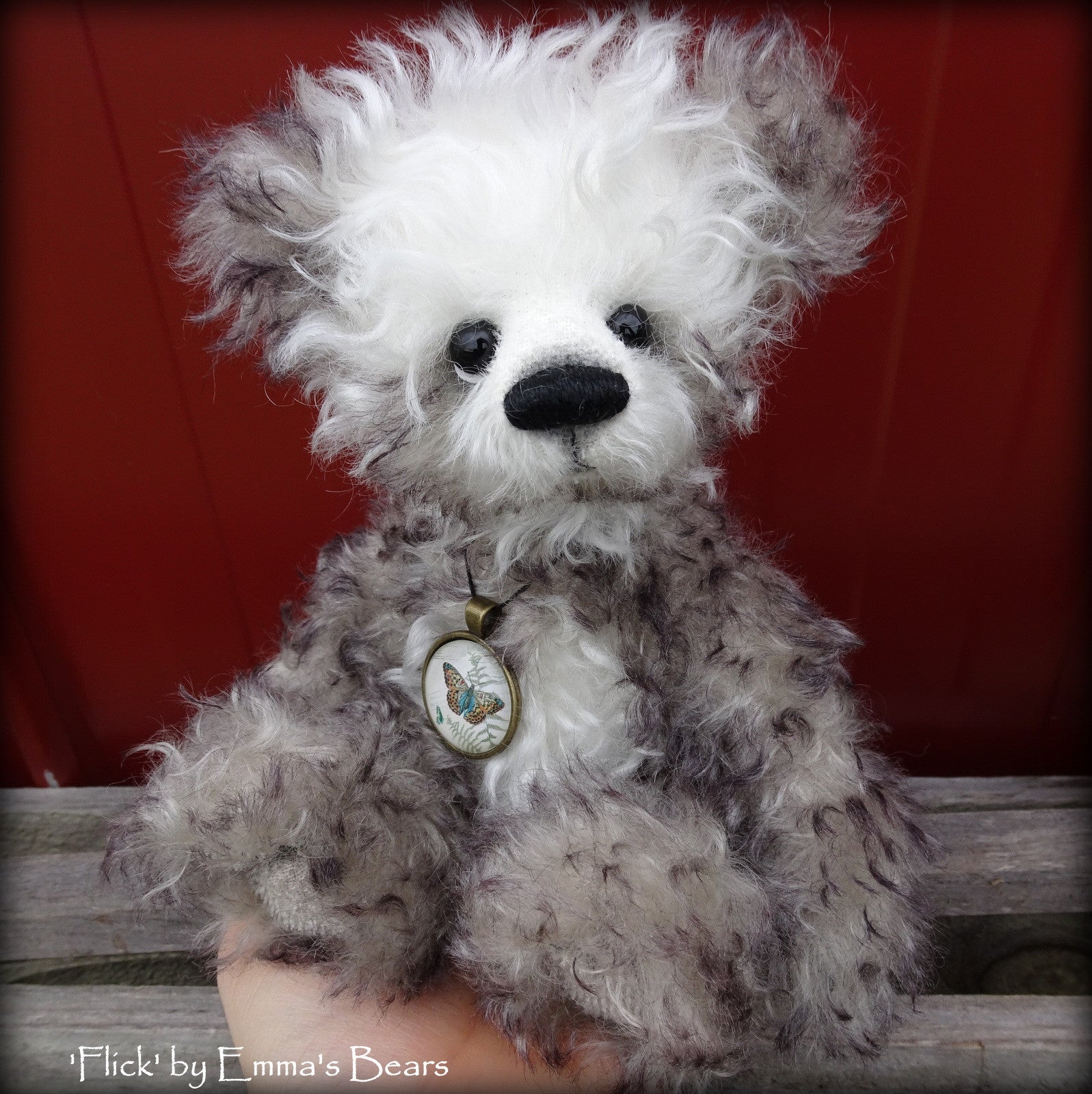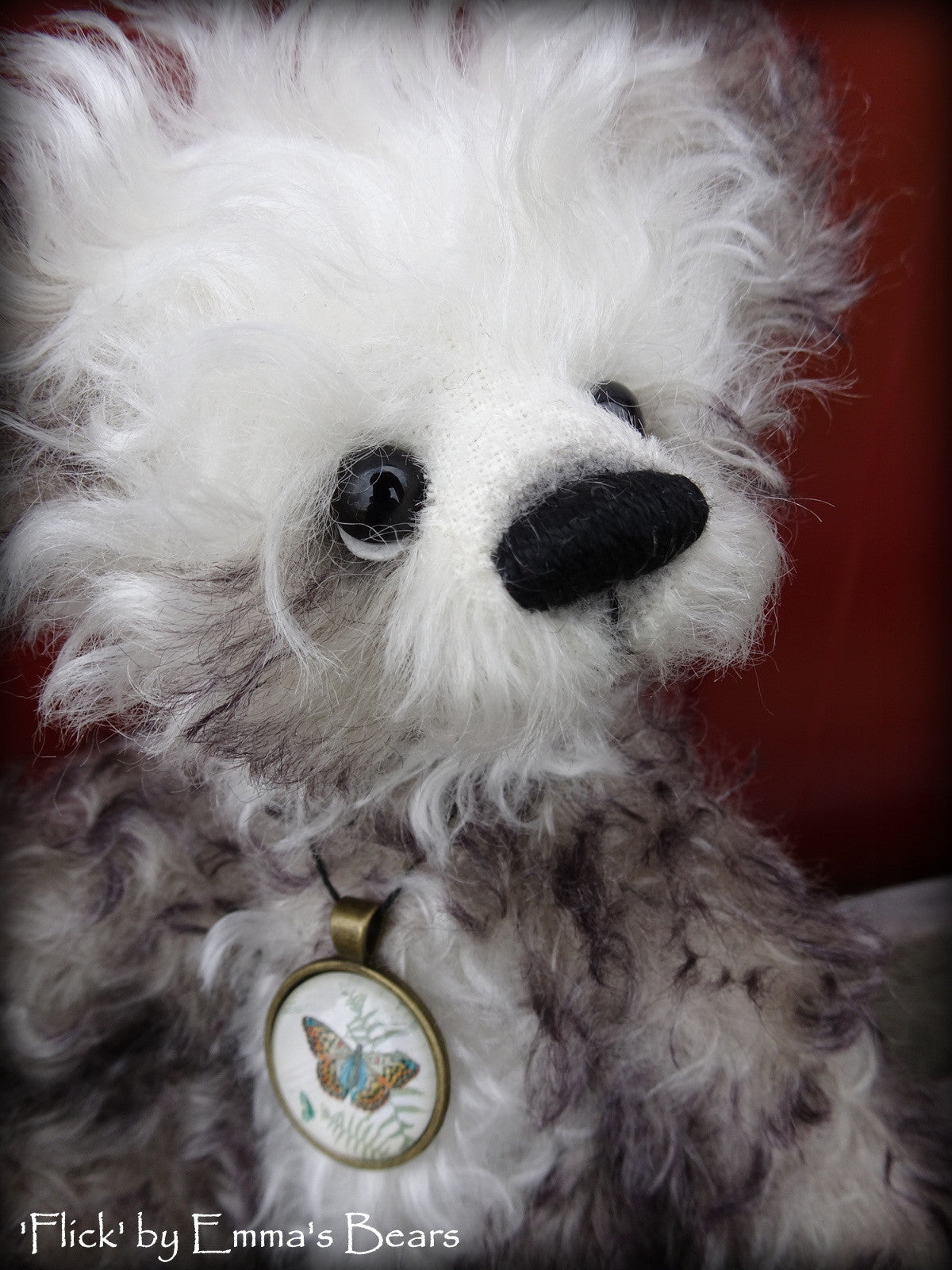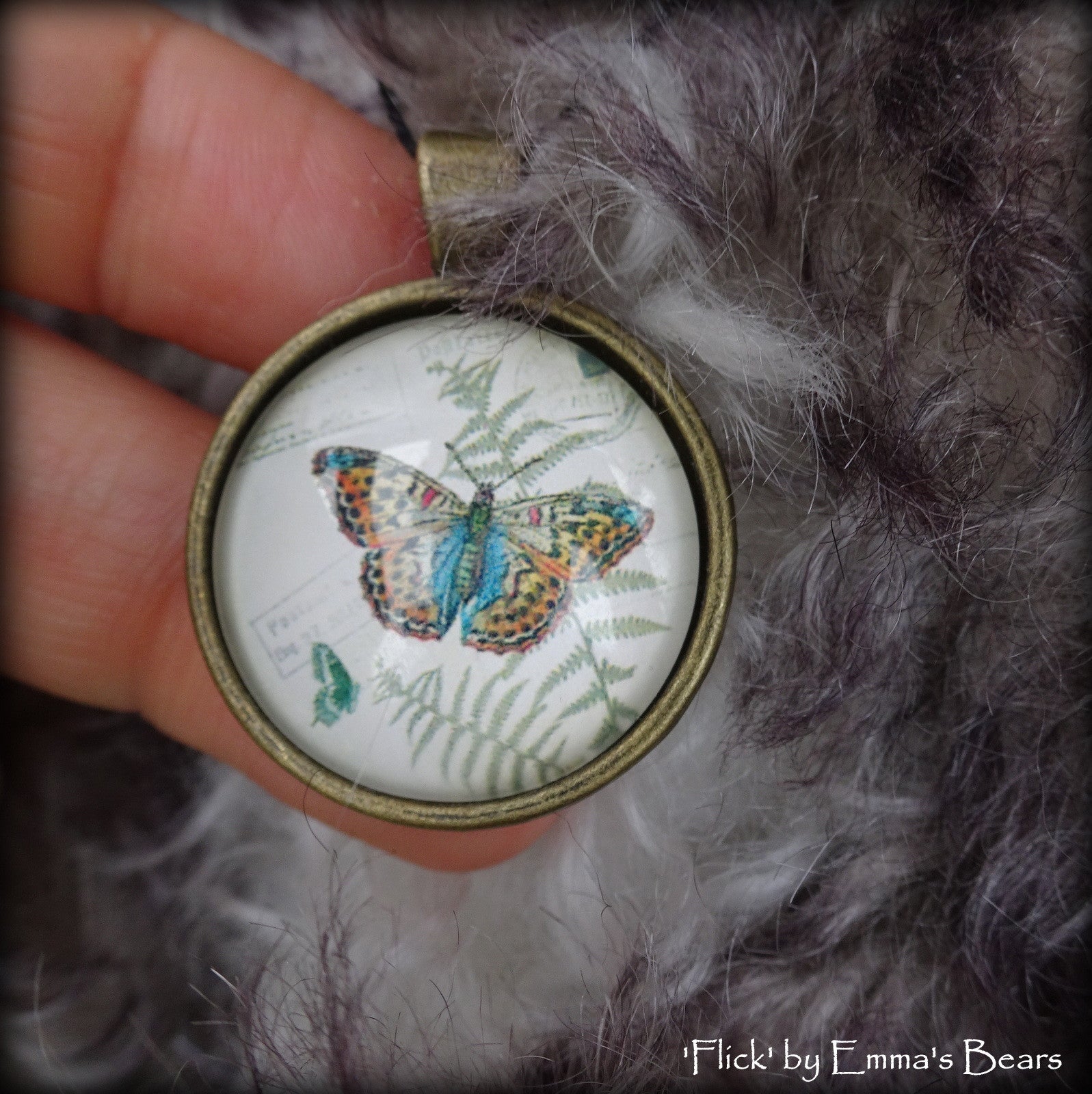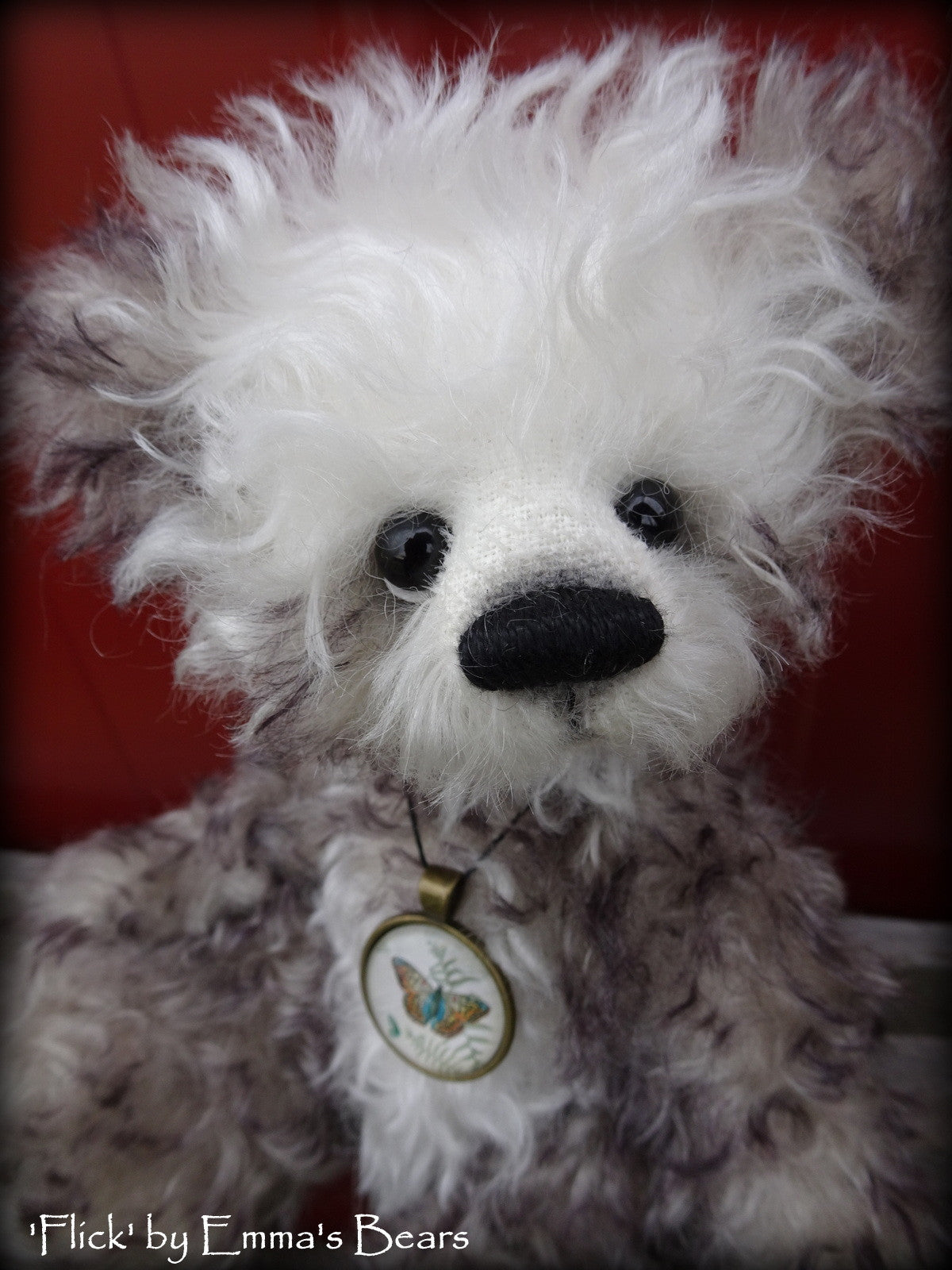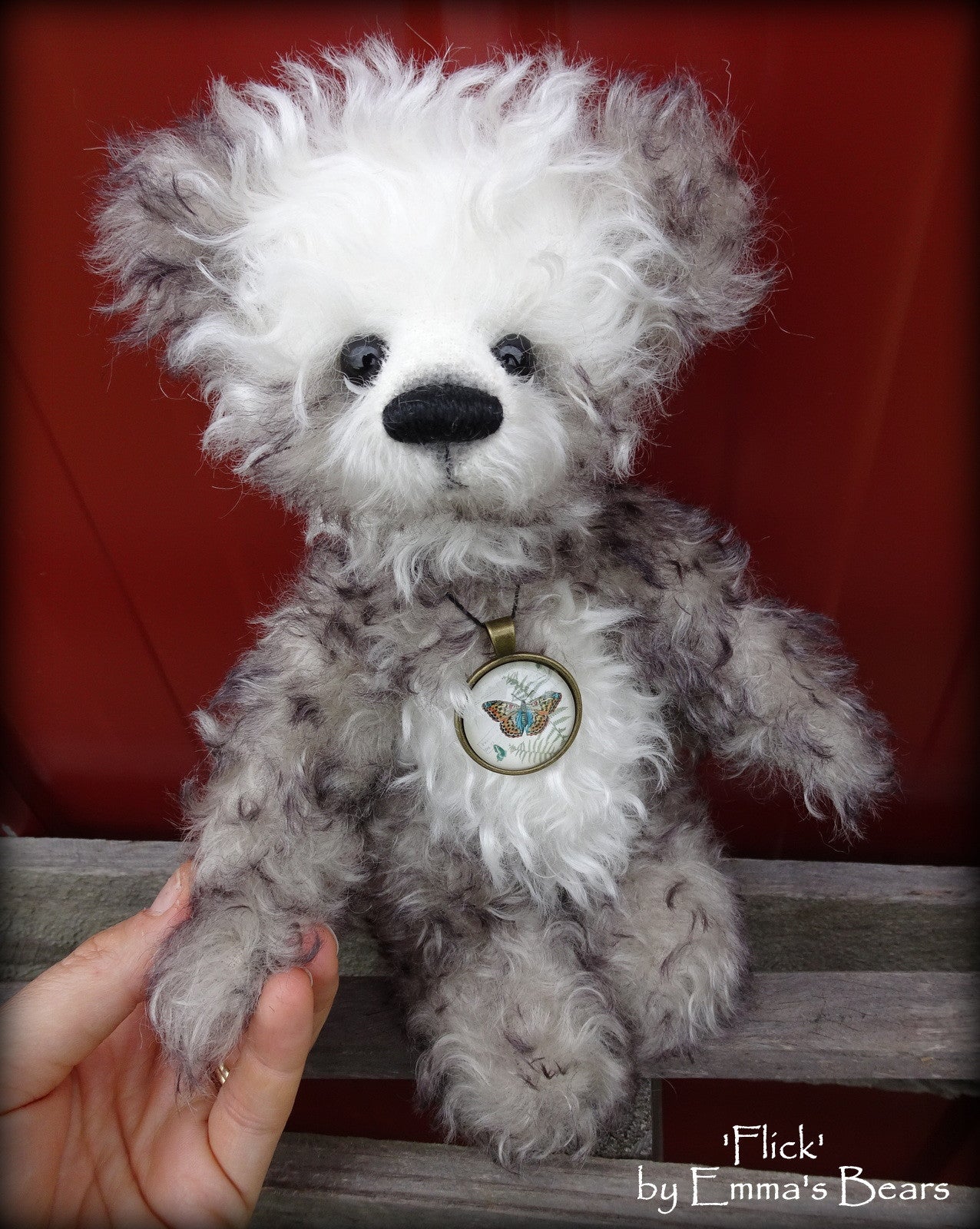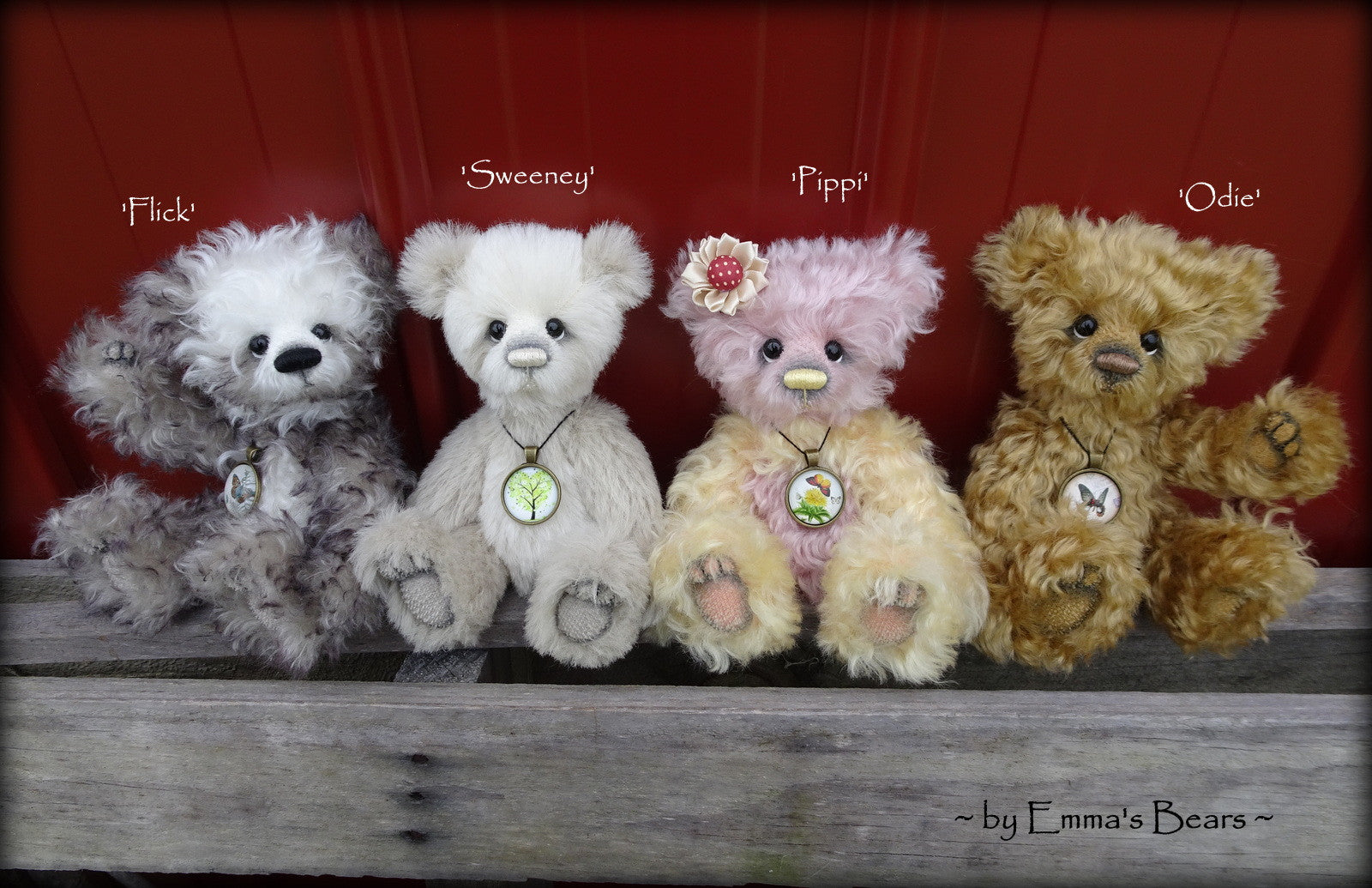 Flick - 9in kid mohair Artist Panda Bear by Emma's Bears
~Flick~
By Emma and Mark Nicholson
EMMA'S BEARS
9" (23cm)


Flick is just so wonderfully petite and fluffy he's almost hidden under all of his gorgeous kid mohair curls. Small enough to fit into the palm of your hand, (or to slip into an already well-stocked bear collection!), but with the cutest cub-like larger head and expressive eyes. 
Flick is made from a duo of curly kid mohair - original white and grey with darker tips. He looks out through black glass eyes and has a black perle cotton hand-embroidered nose. He is fully 5-way Tpin jointed and stuffed with a mix of polyfill, glass and steel shot. His little hand and foot-pads are trimmed back nohair with tiny 3D finger and toe detailing, featuring some silk-dye shading.
Flick comes with his vintage looking glass dome butterfly print necklace. He is a one of a kind artist bear. His three siblings can be found in their own listings. 
~*~ Please Note that these bears are designed to be Adult Collectables and not intended for infants and young children due to small parts and potential for damage ~