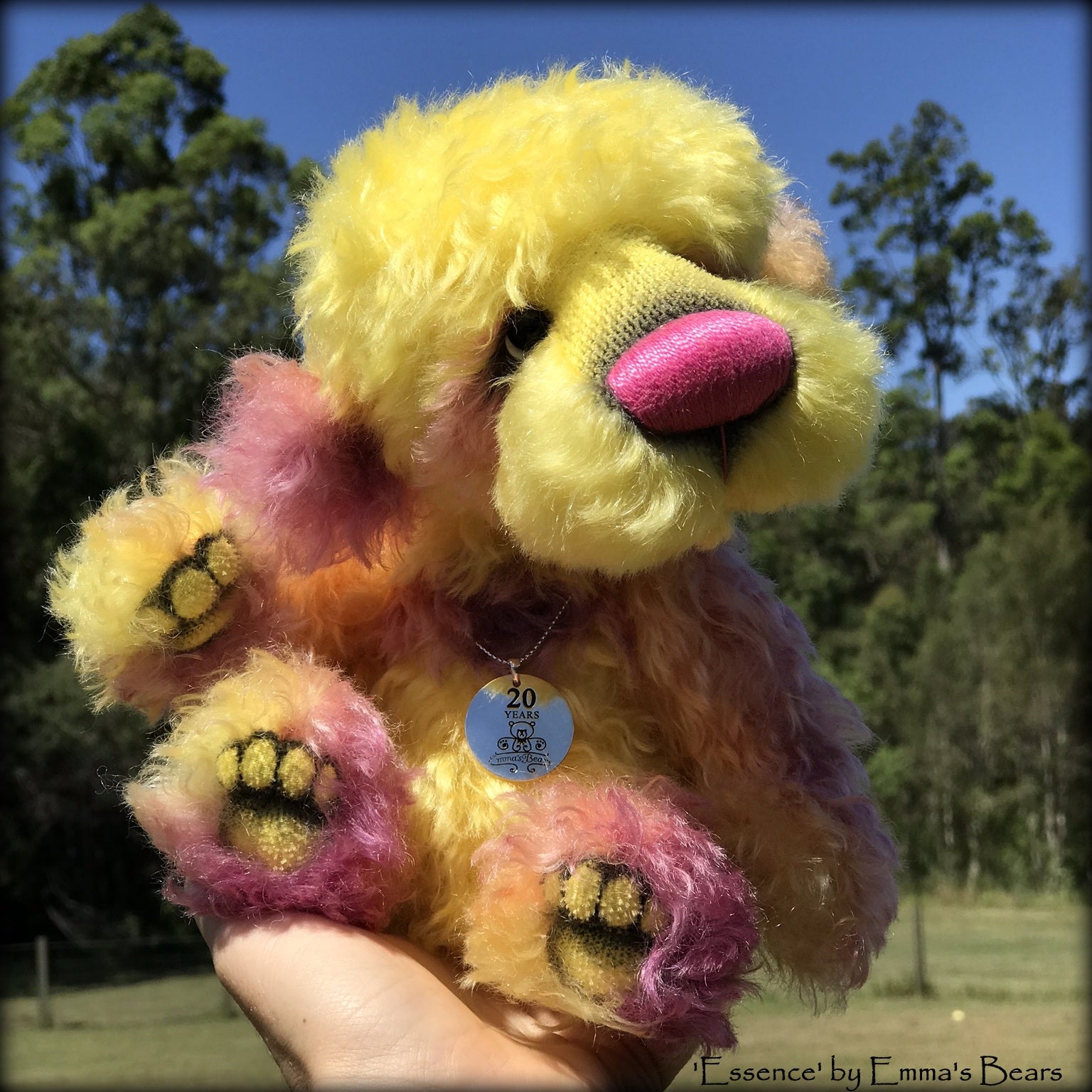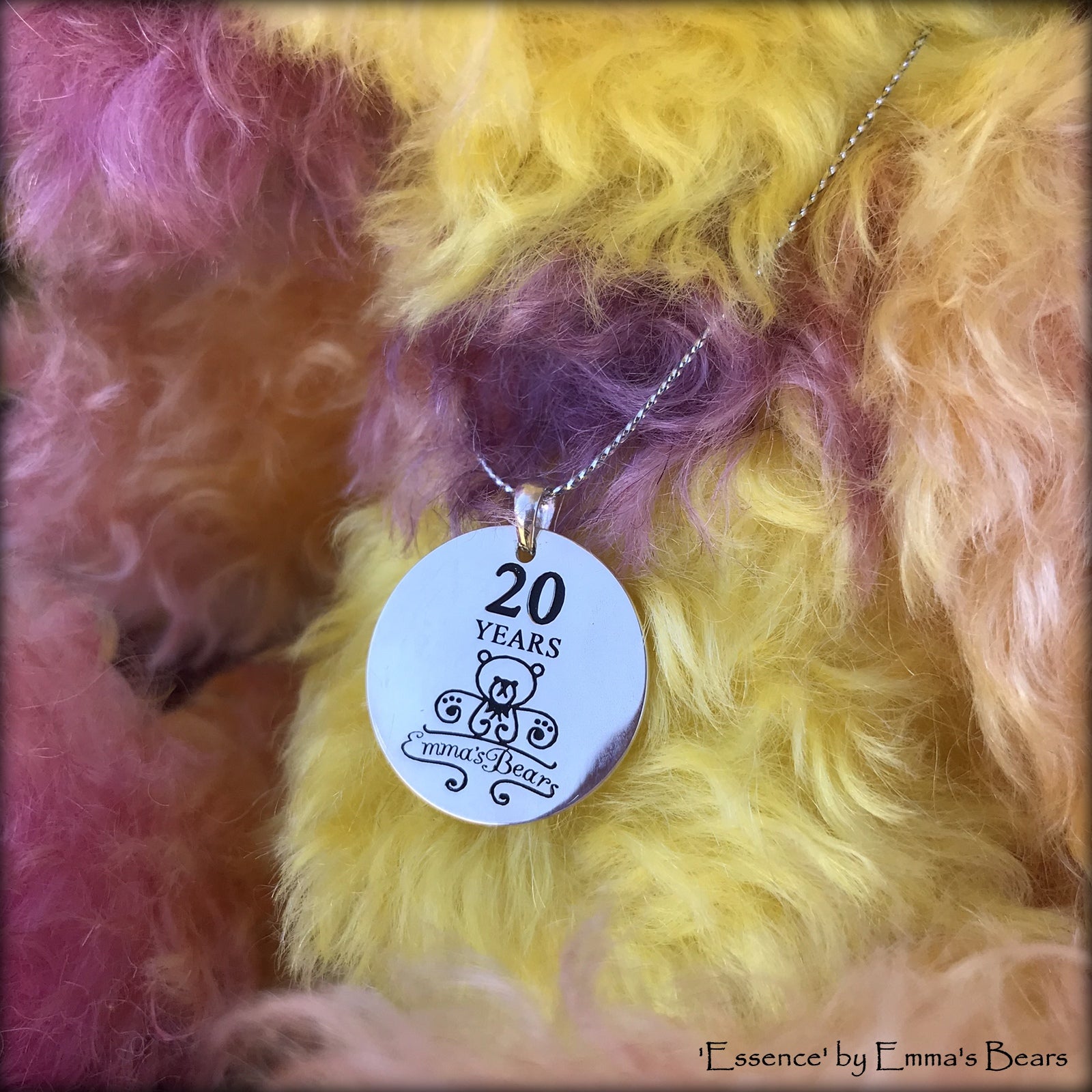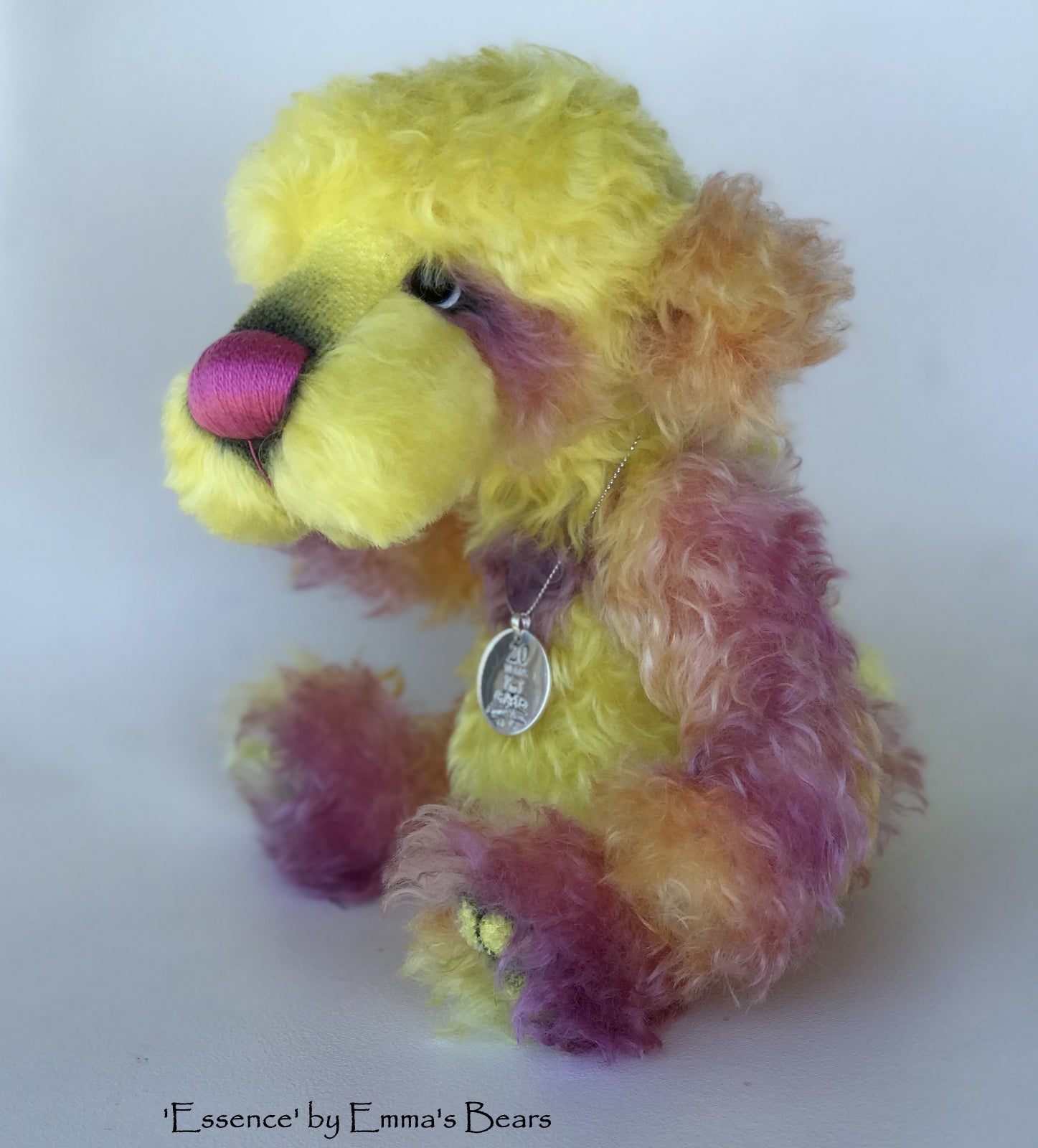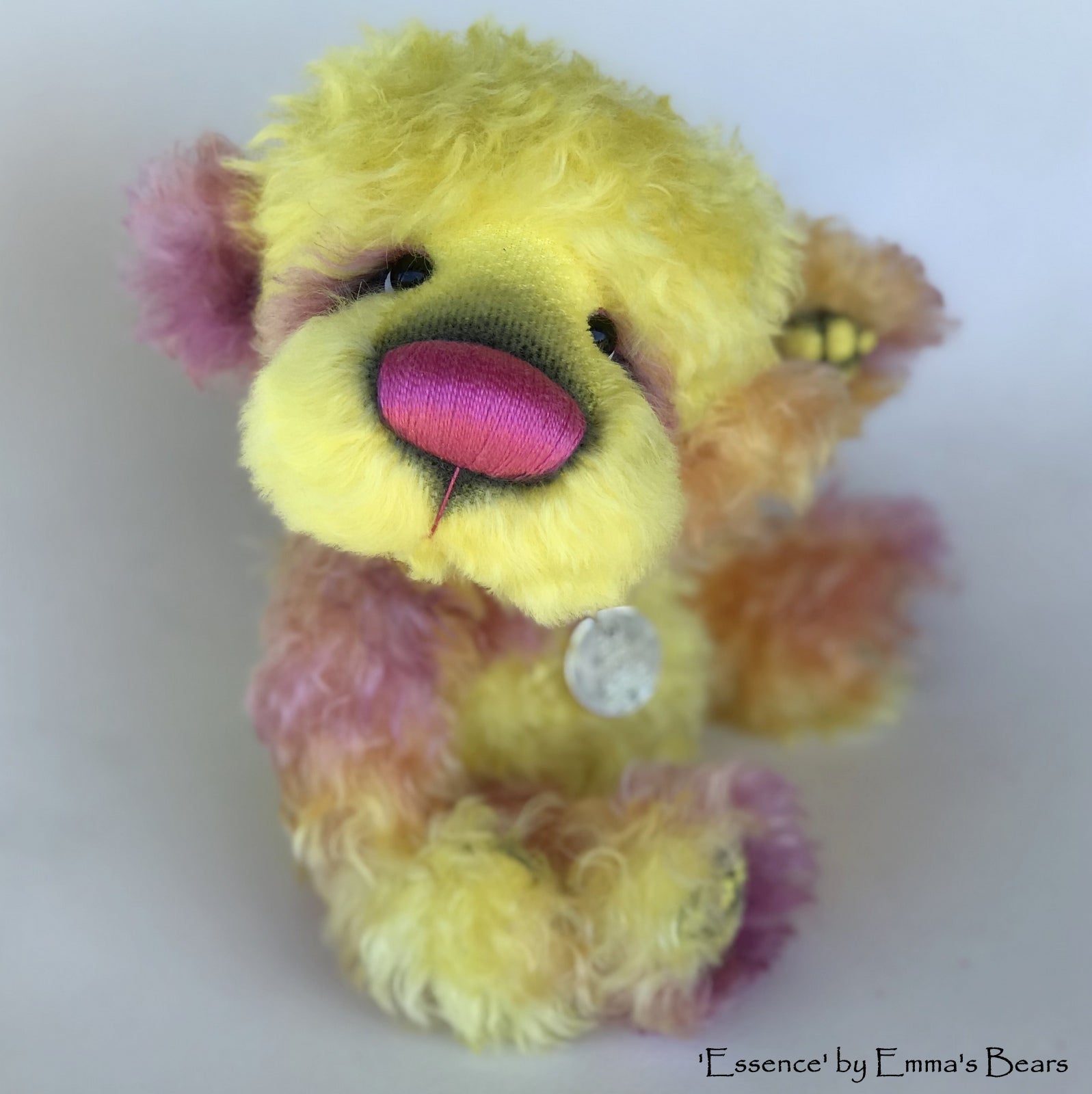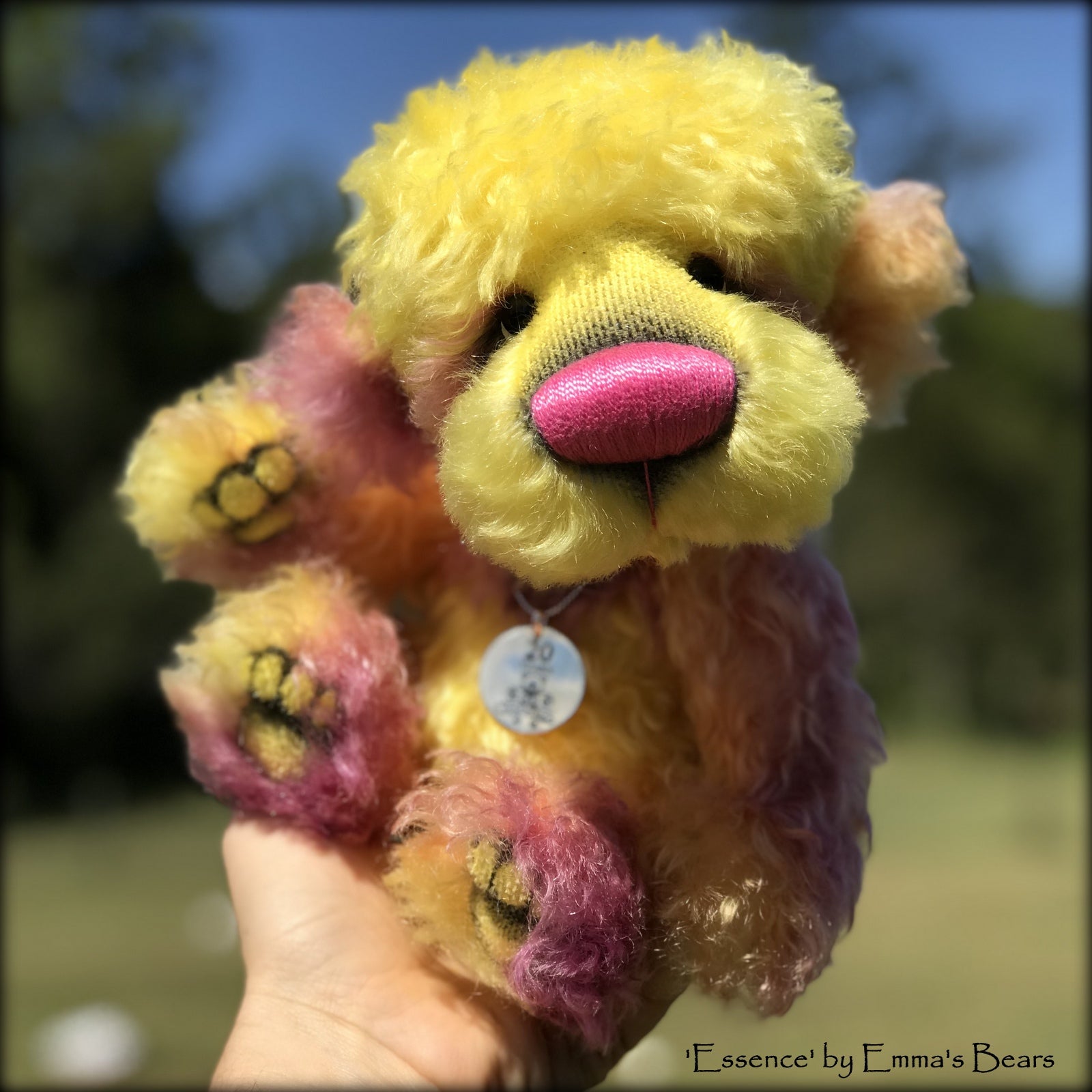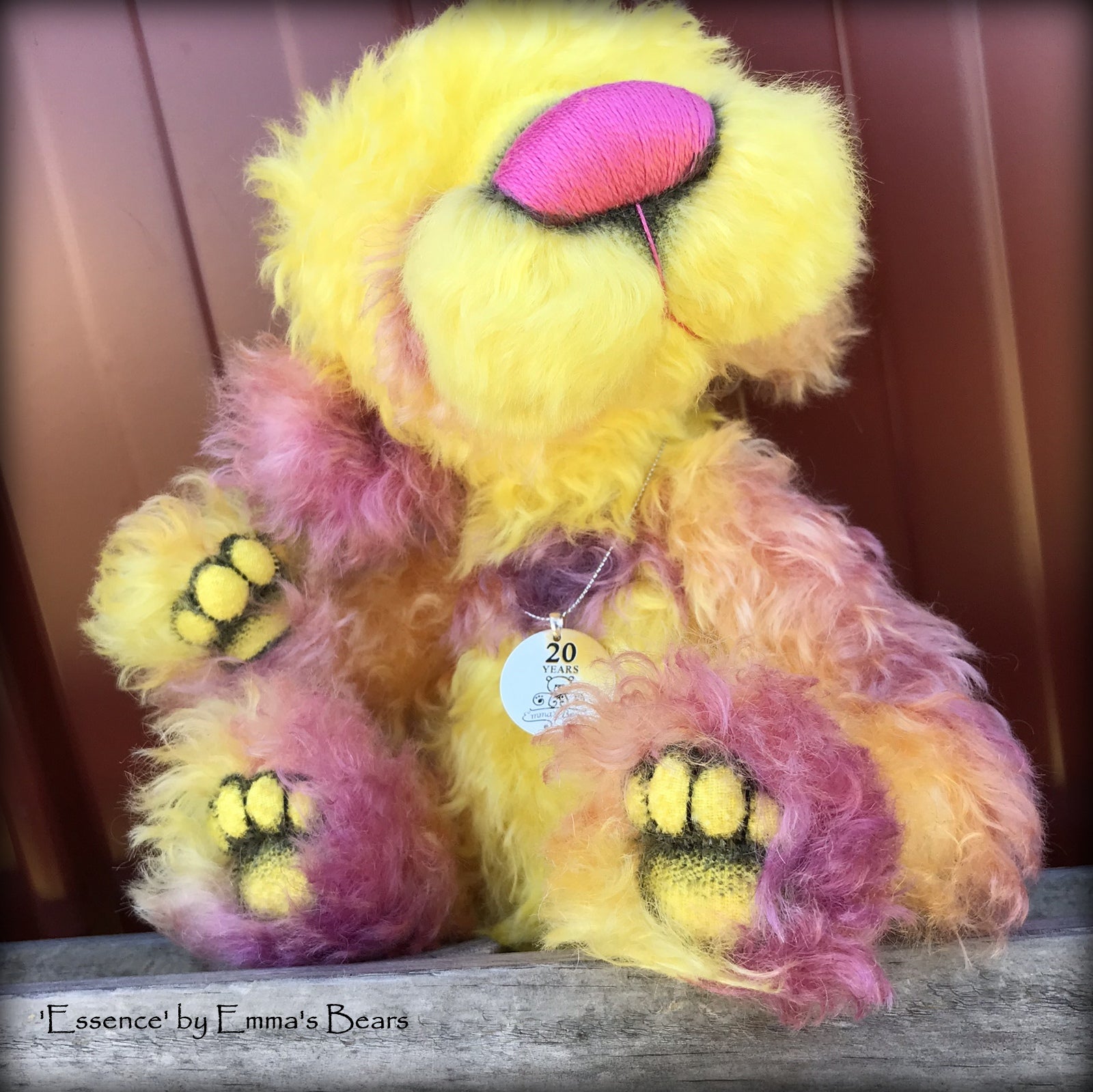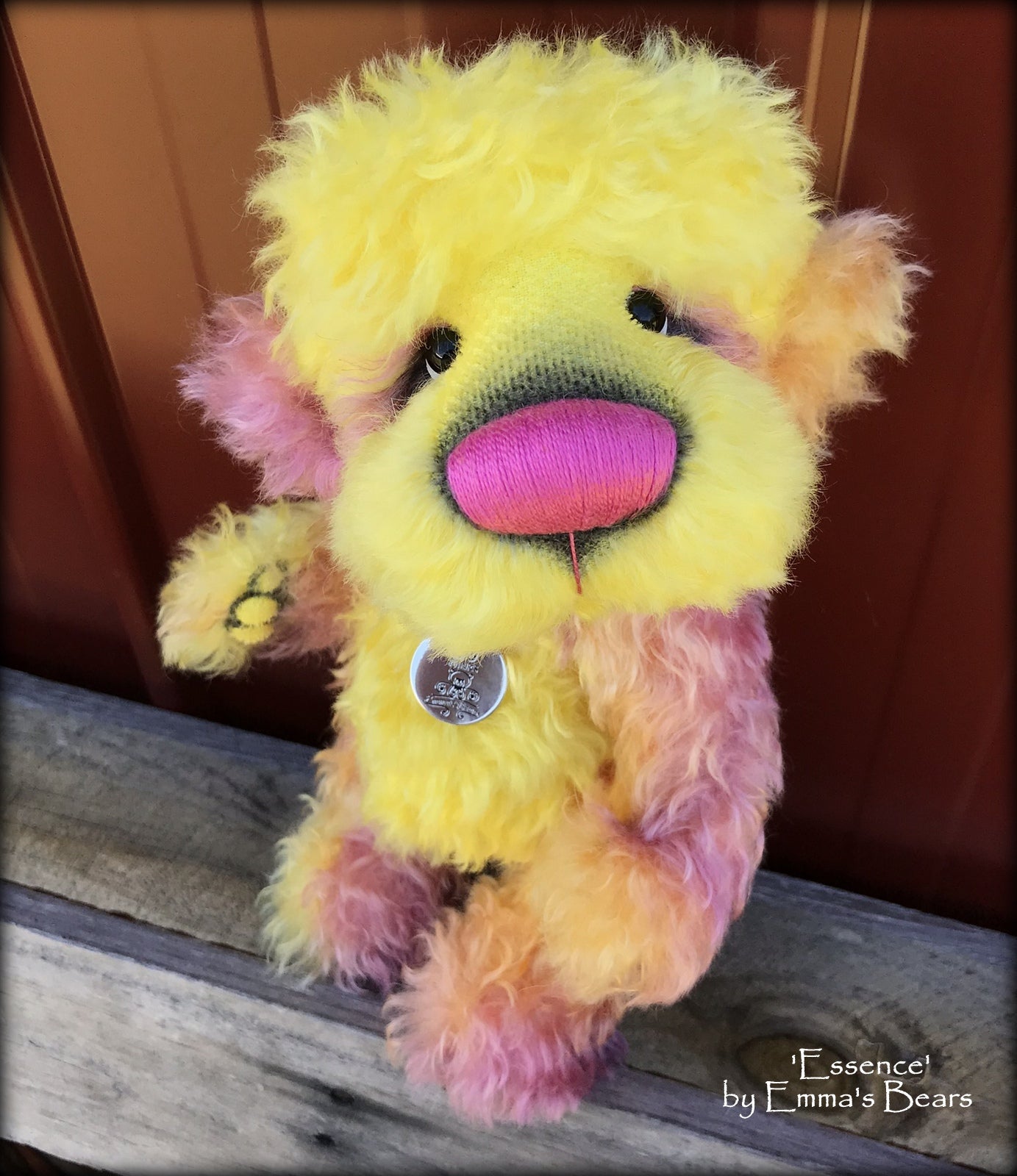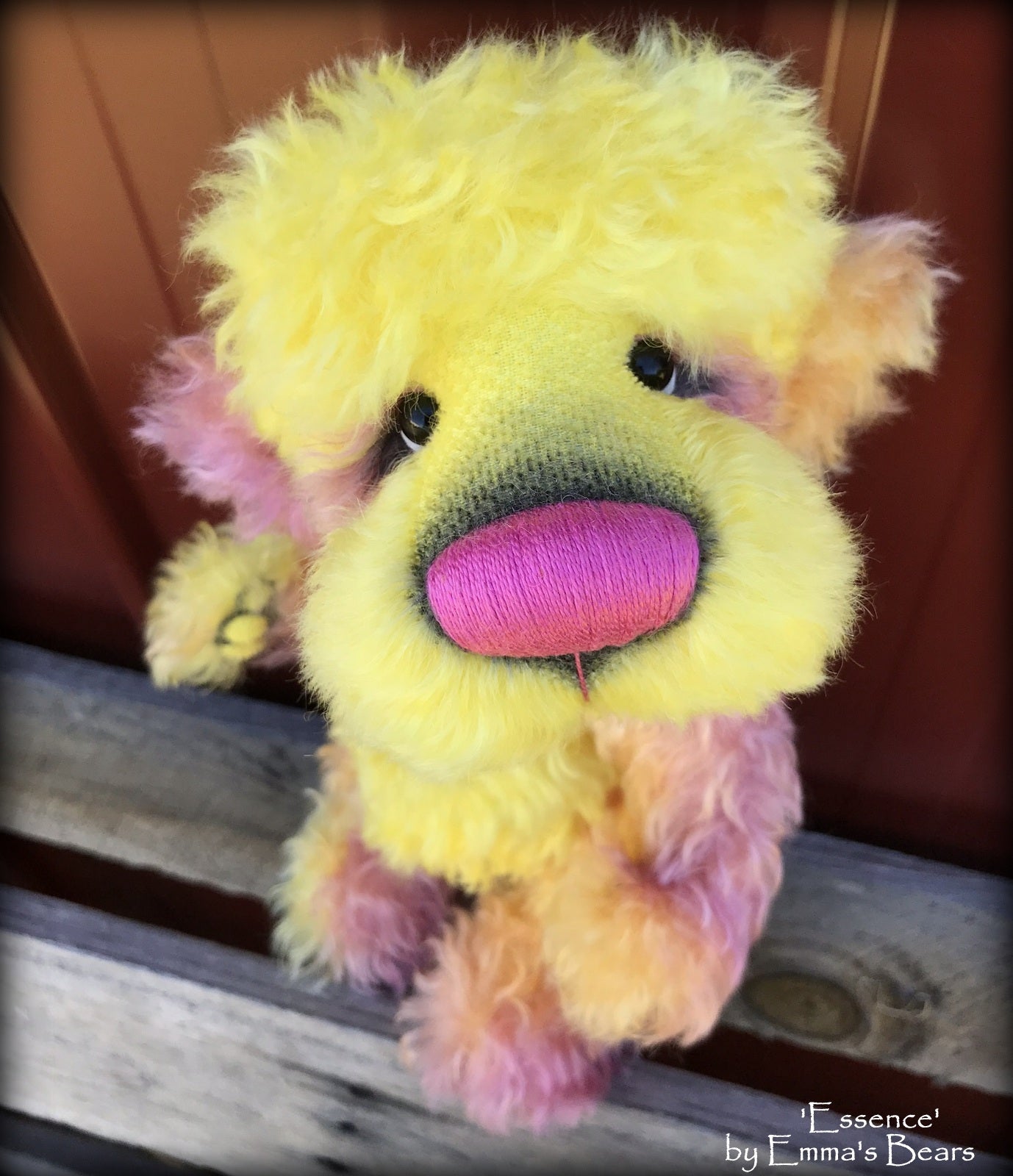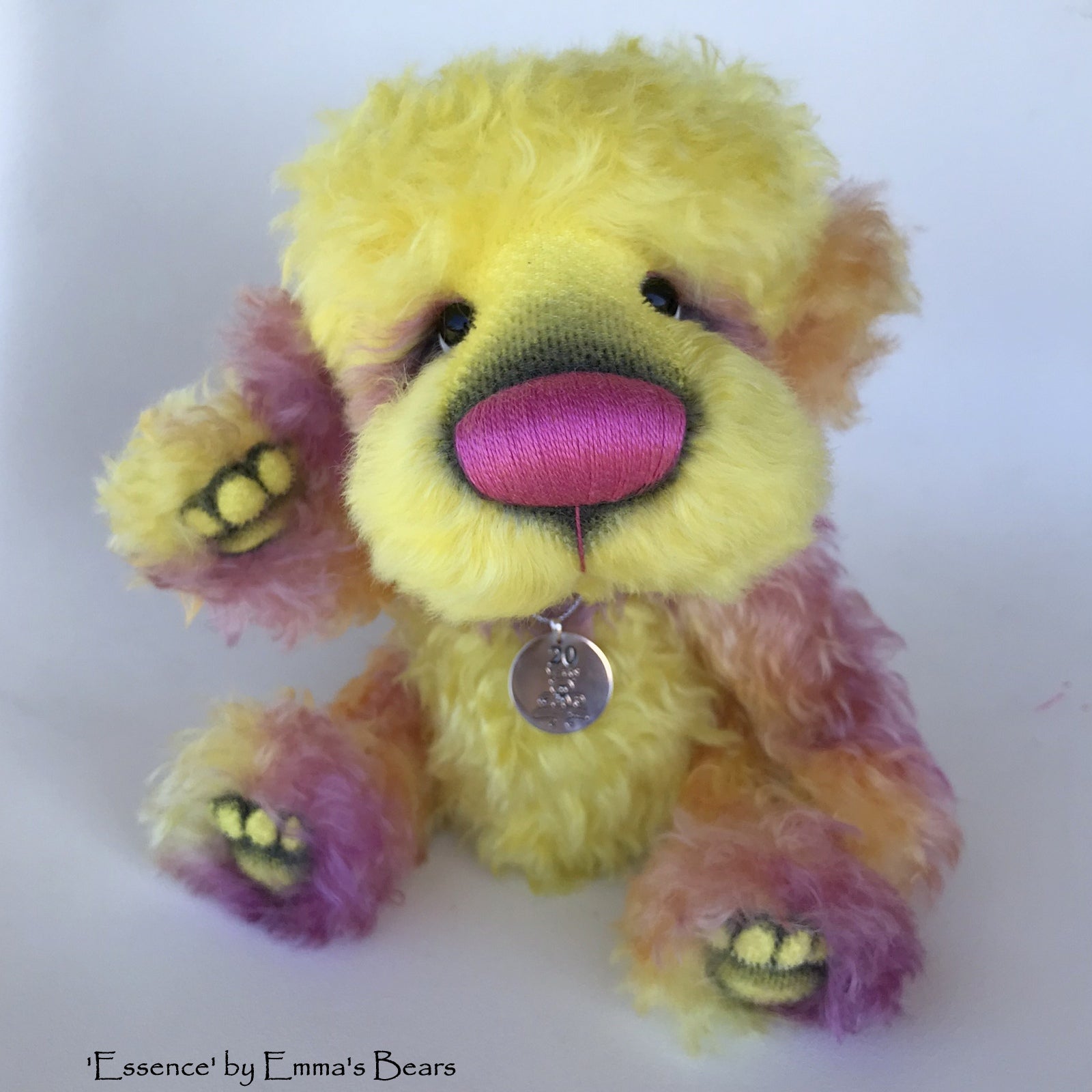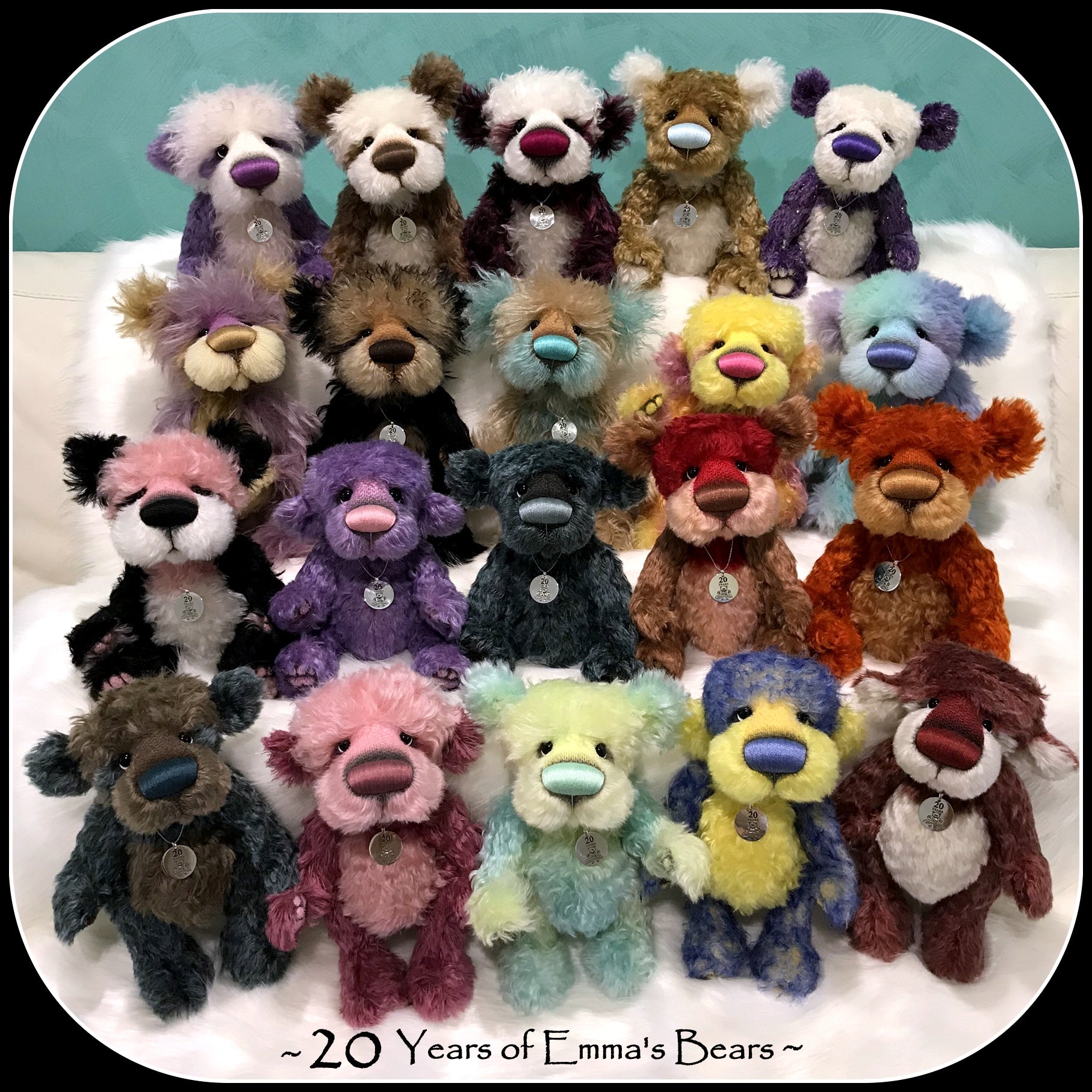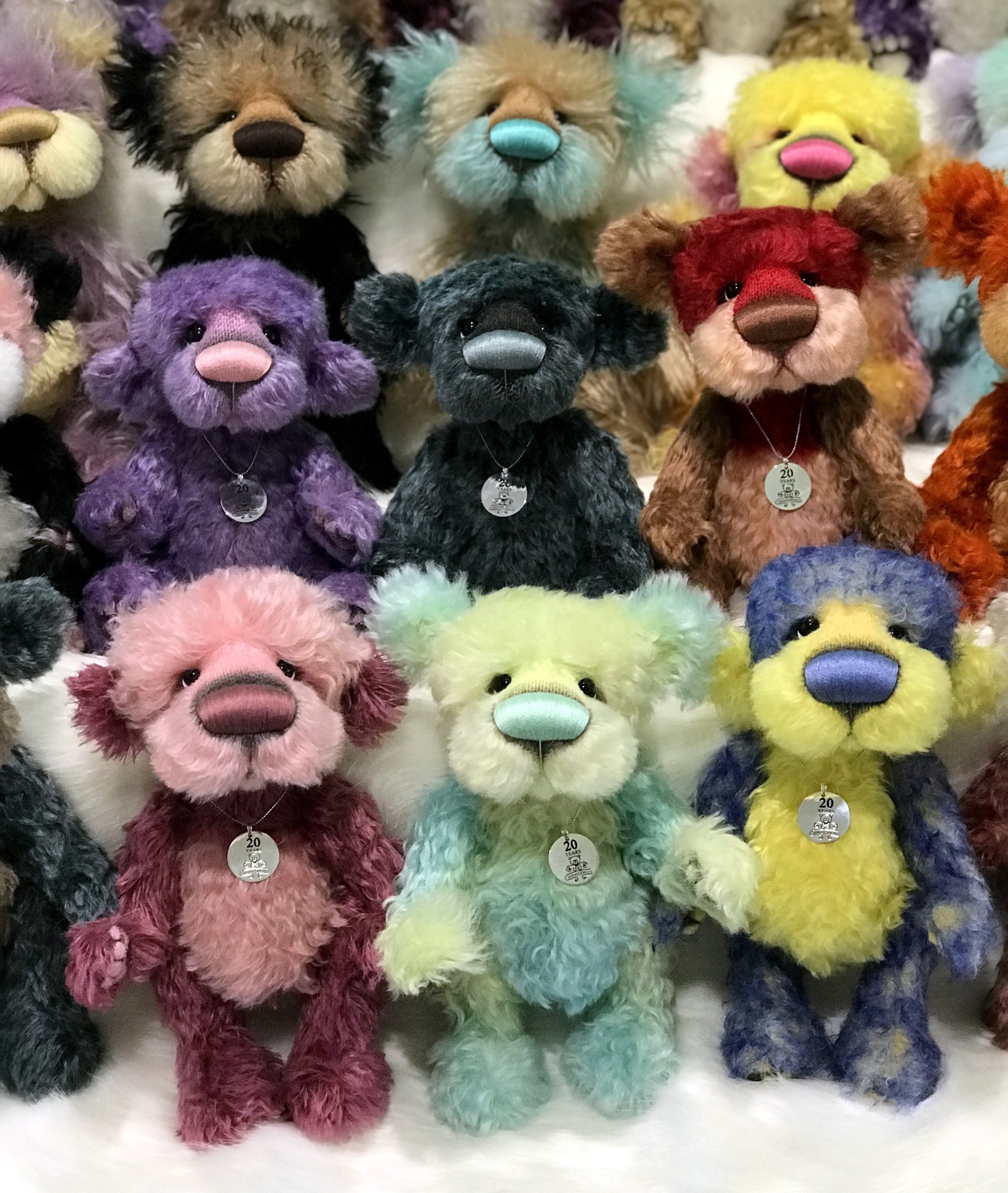 Essence - 20 Years of Emma's Bears Commemorative Teddy - OOAK in a series
Essence
By Emma and Mark Nicholson

11" (27cm)


Essence is such a bright little lady. She has been made using a mix of our hand-dyed mohair: some sunset-dyed curly Helmbold kid mohair in blends of pinks, purples, oranges and lemons, and some bright yellow dense Schulte super curls mohair. 
All of our commemorative 20 Year bears have been made using one of our most recently developed designs in a nod to our early bears made in the late 1990s. This exact design will not be released for general use, so will remain an Emma's Bears exclusive. Each bear will also come with their own handmade sterling silver pendant. Only 20 of these pendants have been made, and they will only be available with each of the 20 commemorative bears. A special silver cleaning cloth will also be part of the adoption package so you can keep your bear's pendant perfectly shiny. 
Essence is fully T-pin jointed and looks out through black glass eyes. Her very large nose (the size we'd usually see on a 20" bear!) has been hand-embroidered in a matching bright pink DMC perle cotton. She features 3D pulled and shaded hands and feet and is stuffed well with a mix of polyfill, glass and steel shot for weight. 
Essence is a very special one of a kind bear, in a series (20 Year Commemorative Bears). 
~*~ Please Note that these bears are designed to be Adult Collectables and not intended for infants and young children due to small parts and potential for damage