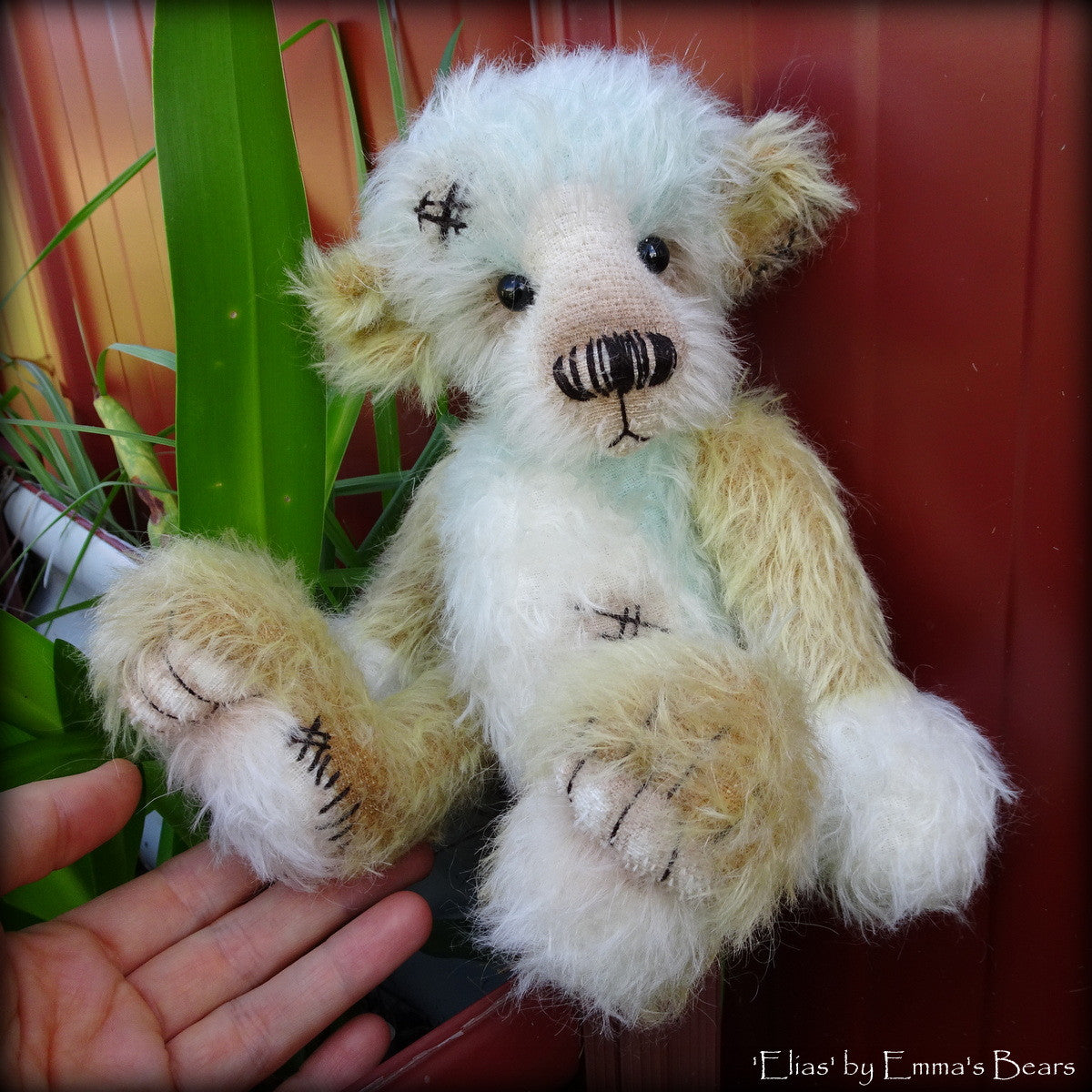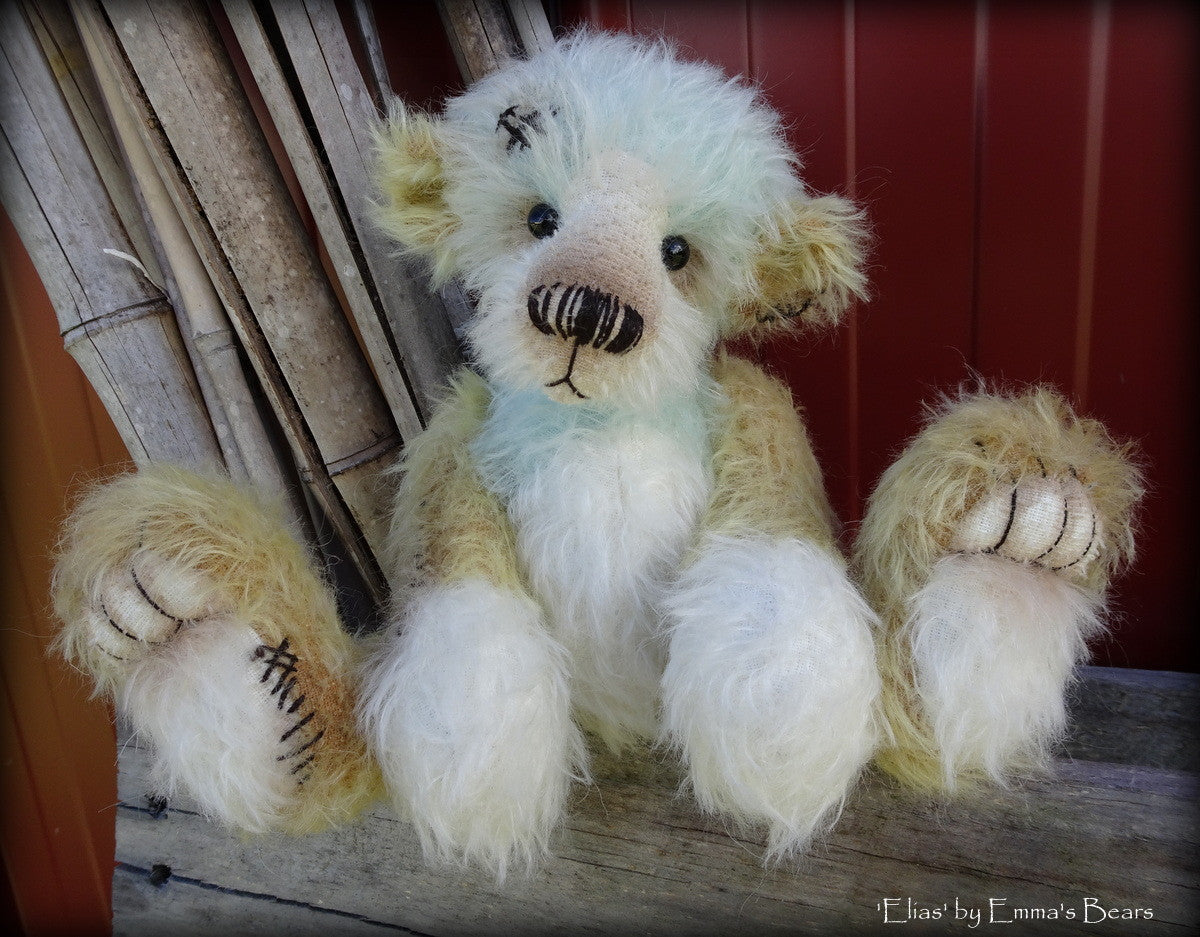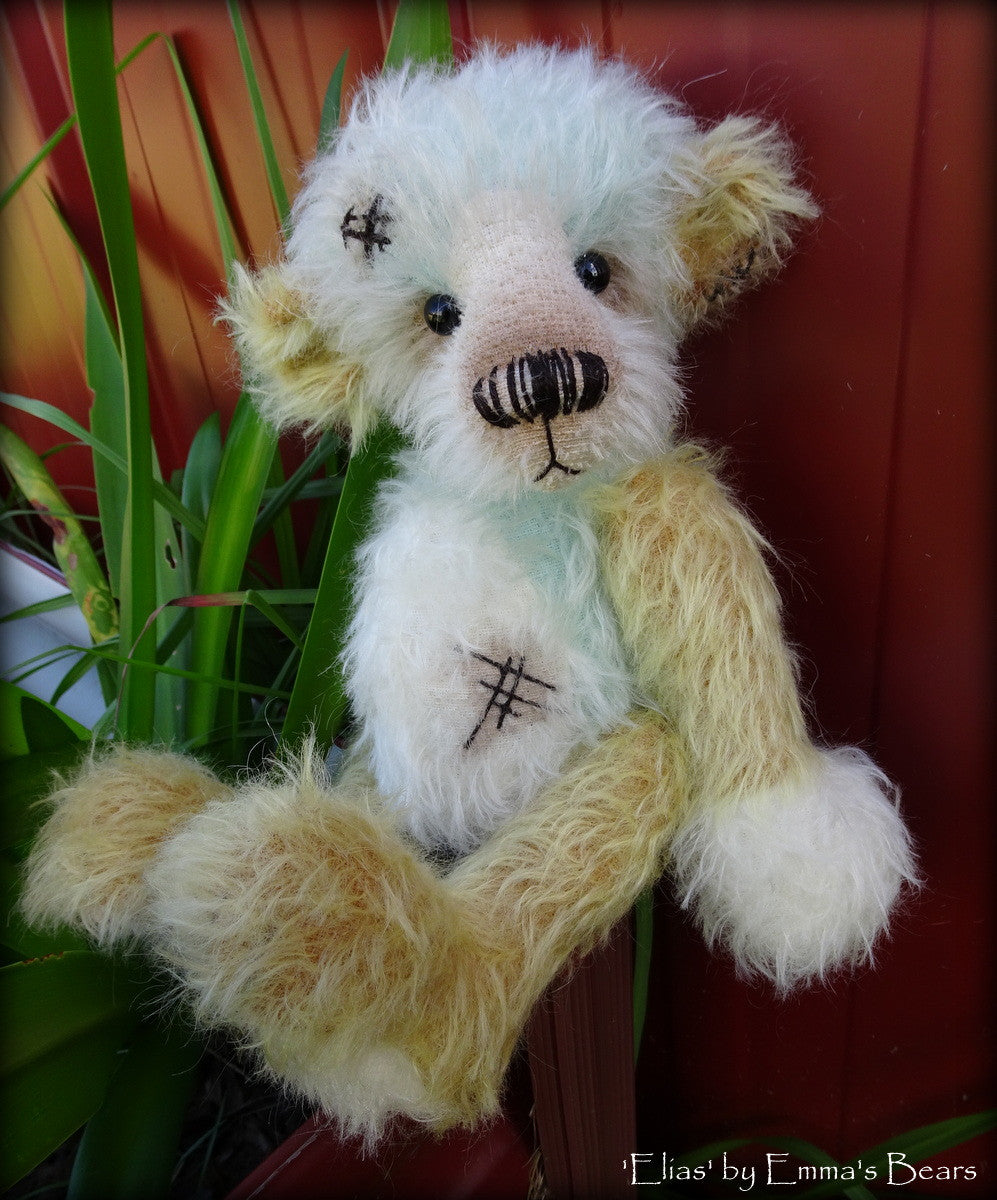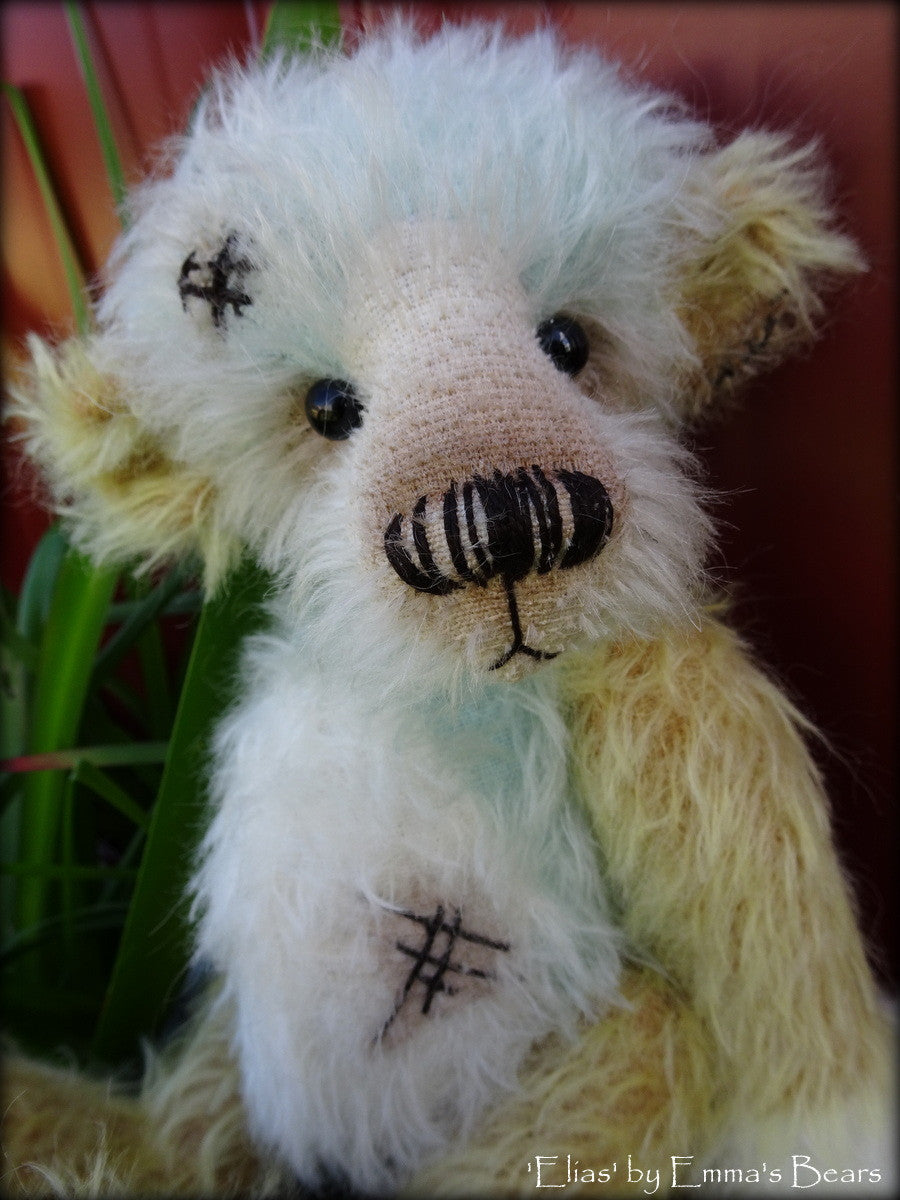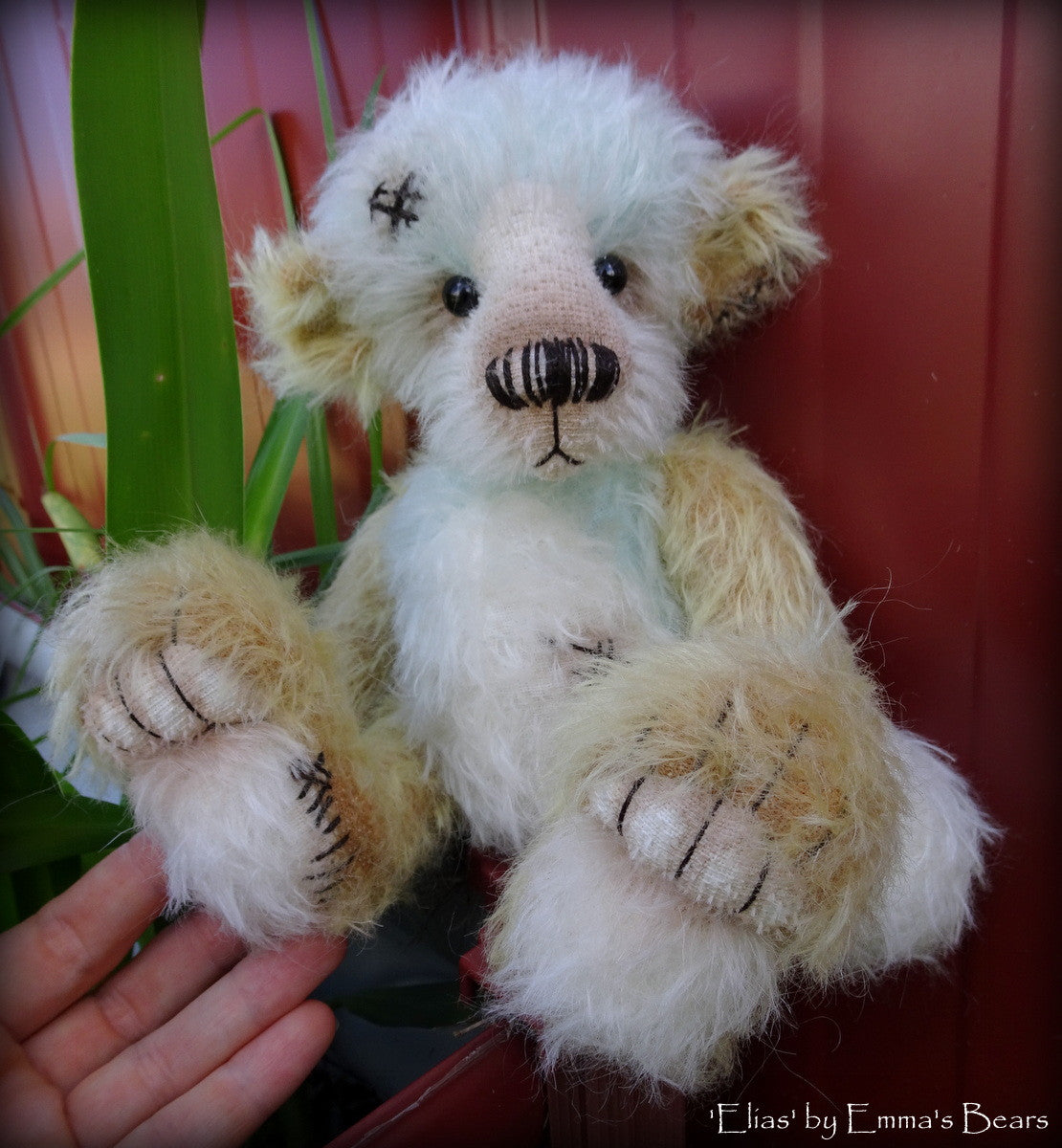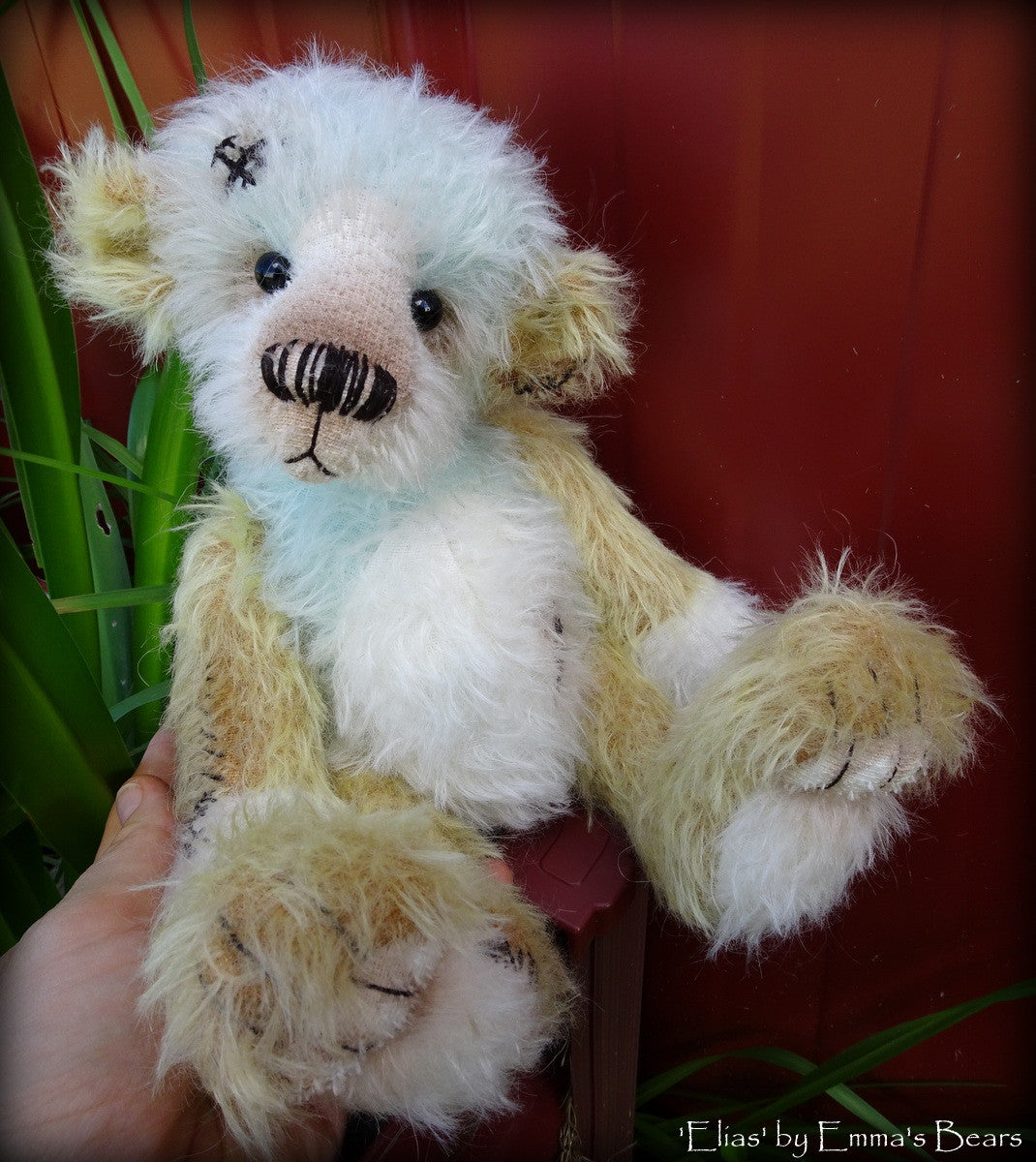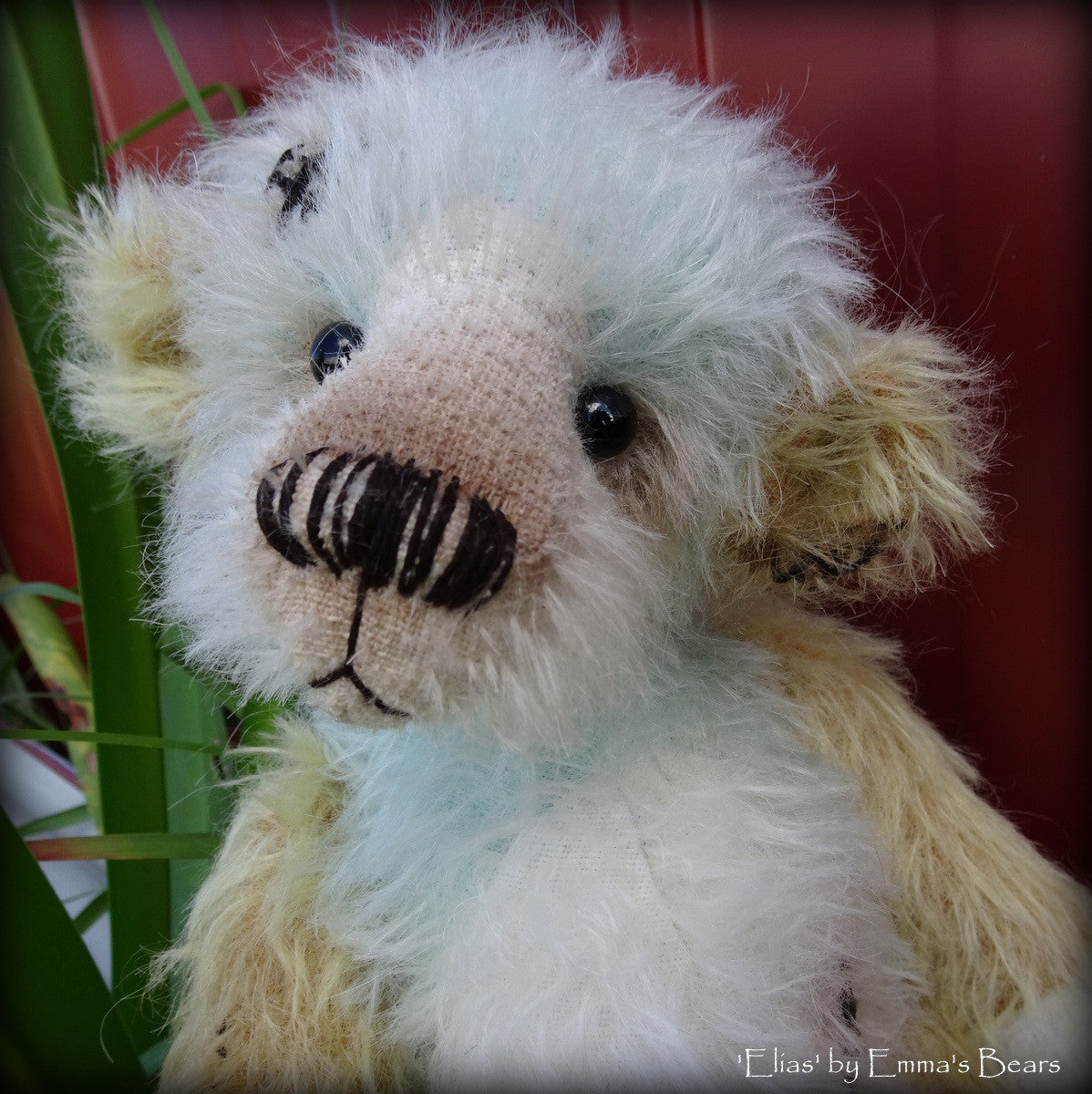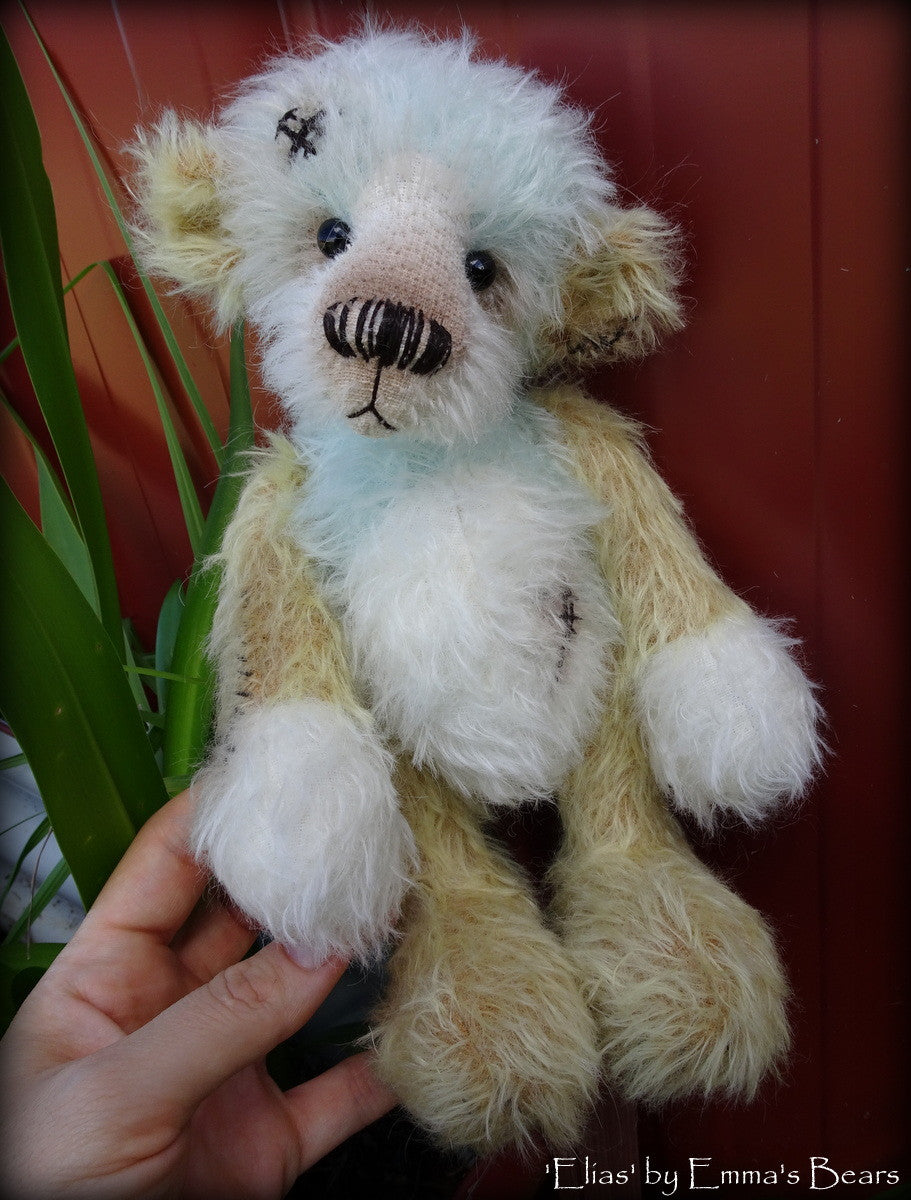 Elias - 10in well worn mohair Artist Bear by Emmas Bears
~Elias ~
By Emma and Mark Nicholson
EMMA'S BEARS

10" (25cm)


Elias is an unusual little fellow. He has been made to look very well loved, with his little 'repaired' patches and 'worn away' mohair. This is a style Emma's Bears used to produce quite a bit in the early 2000s, but haven't revisited in a while. But this lovely antique-style wispy mohair was begging to be turned into a little old-looking bear - and so we obliged. 
Elias is made from three colours of the same mohair pile-type - a natural white for his face, belly, hands and feet, a warm golden tan for his arms, ears and legs, and a hand-dyed sage-green for his head, chest and back. He is fully T-pin jointed, but has been left a little floppier then usual (joints are still very secure). He is stuffed with a combo of polyfill and glass shot. He looks out through small black glass eyes and has a partly embroidered/ 'worn-out' nose. Elias features hand-pulled toes on his feet, and turned-back white paws on his hands that almost look like he's wearing little white gloves.
Elias is a one of a kind artist bear as made by Emma's Bears. We will have a limited number of kits available for him if you'd like to have a go at making him yourself. 
~*~ Please Note that these bears are designed to be Adult Collectables and not intended for infants and young children due to small parts and potential for damage.