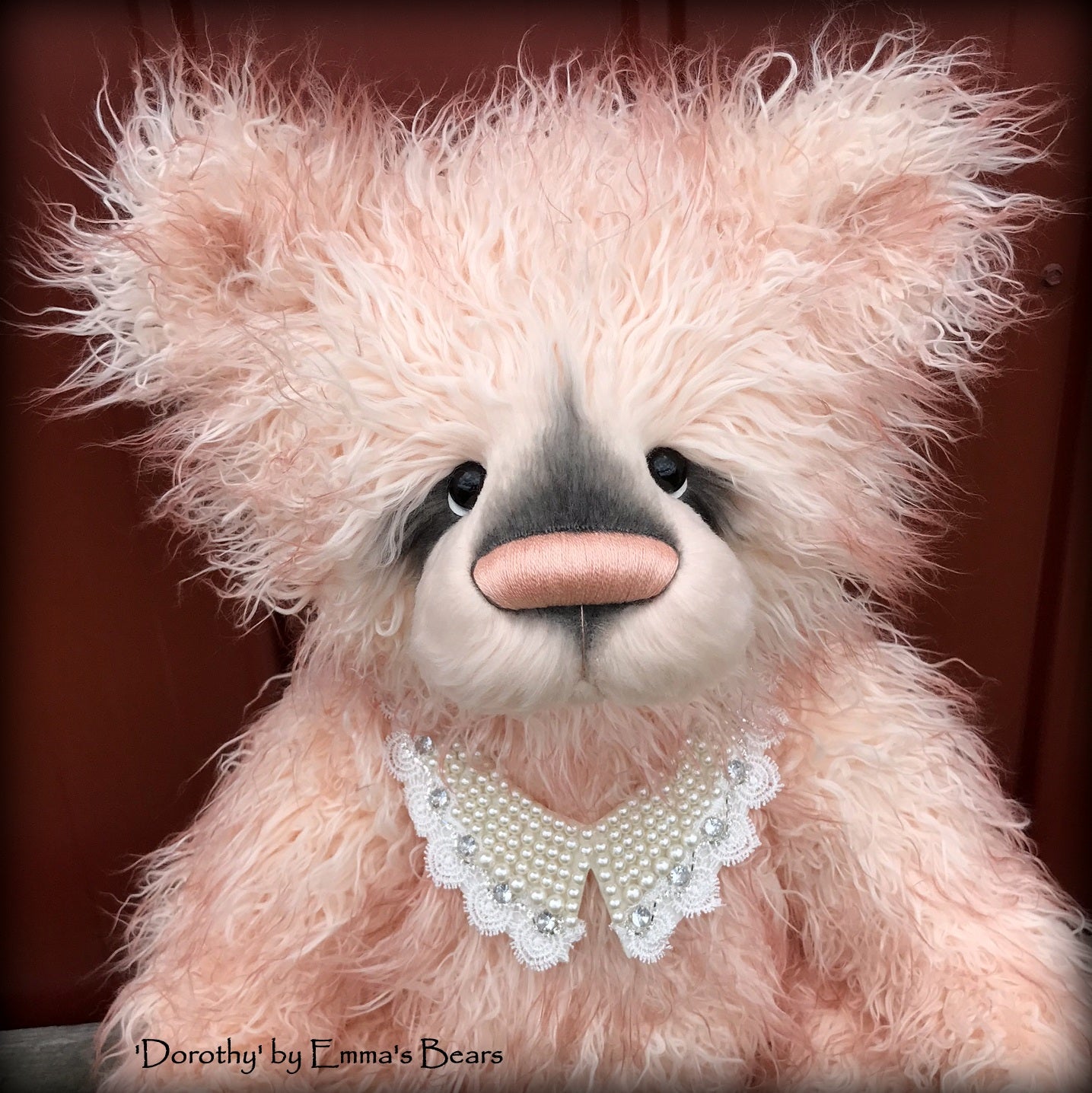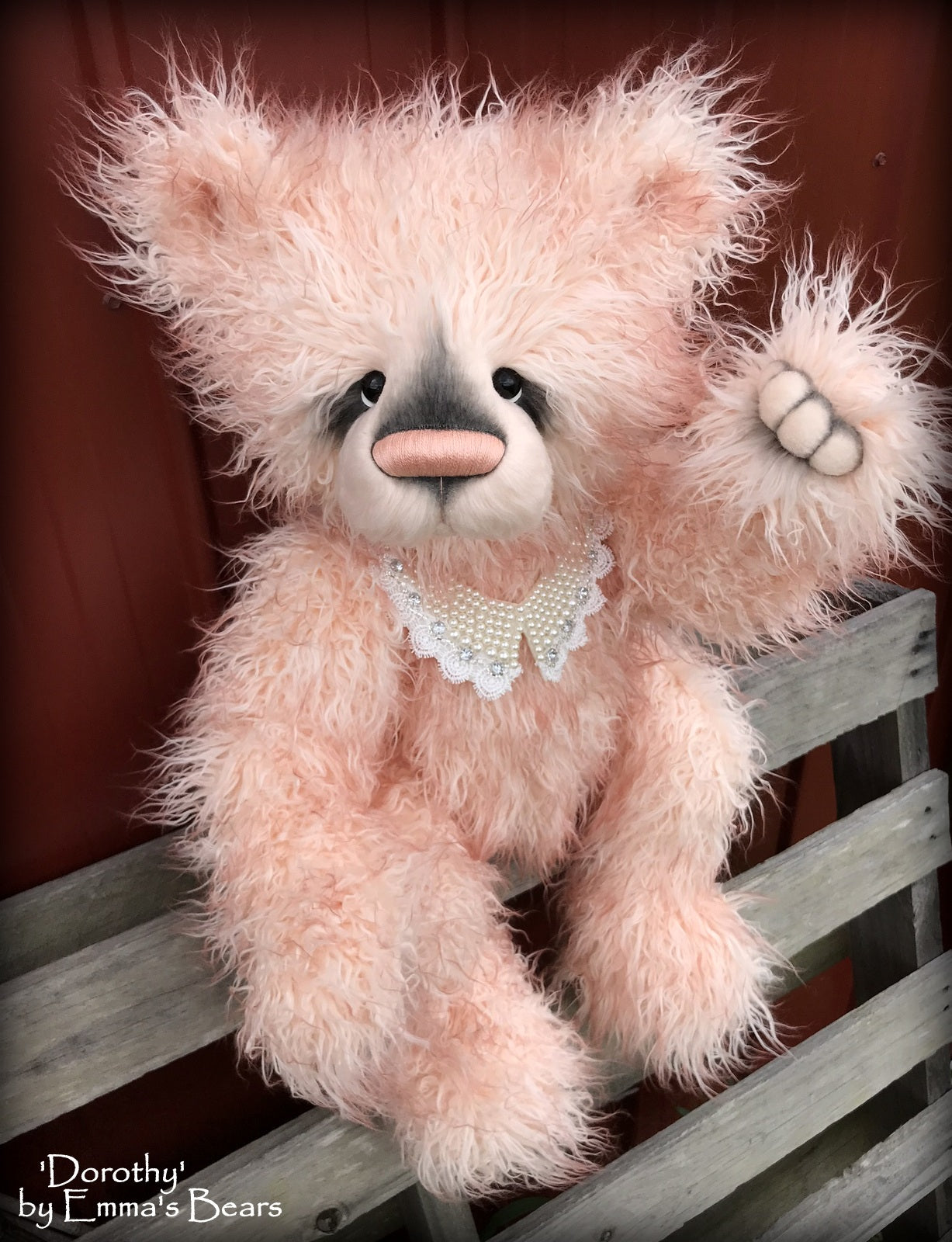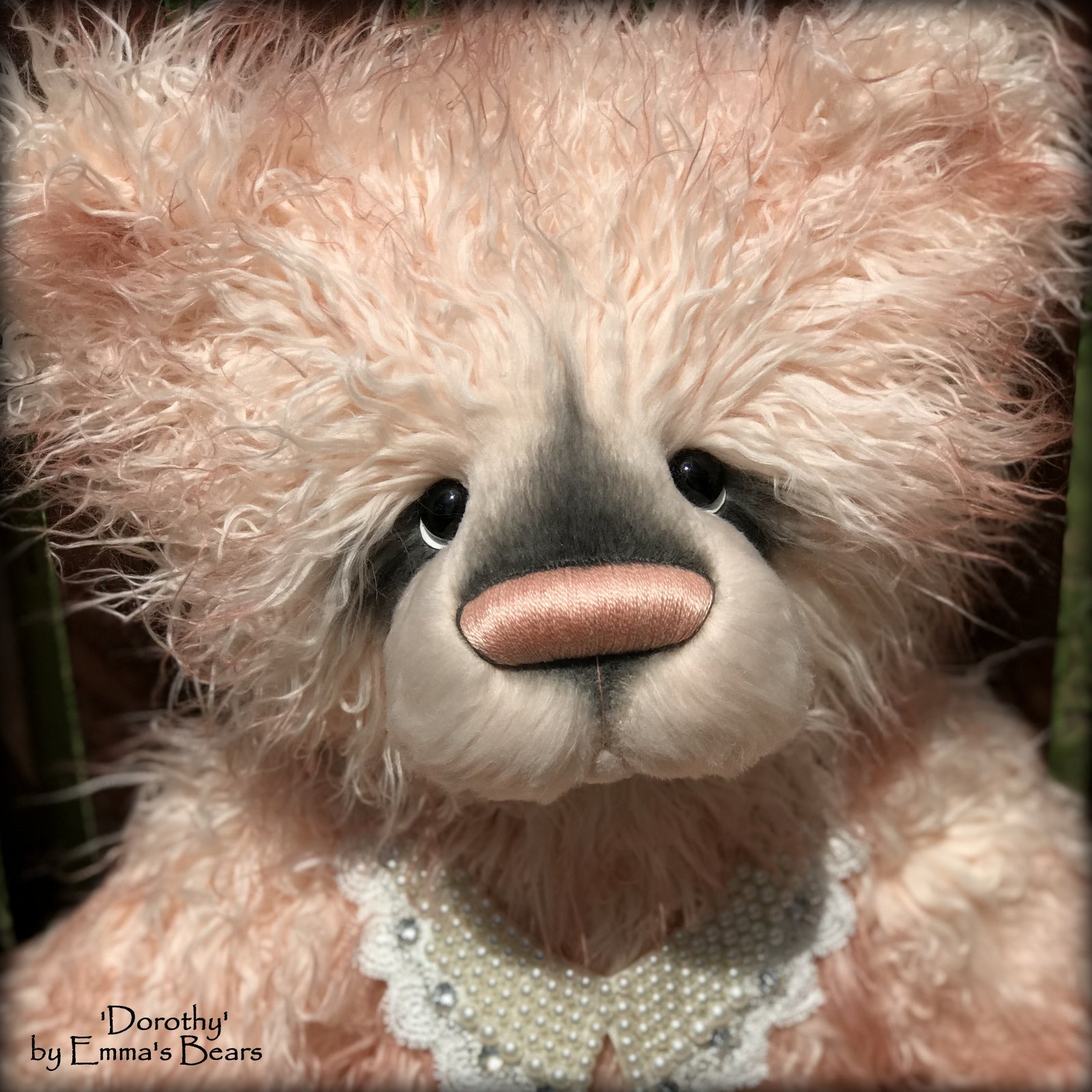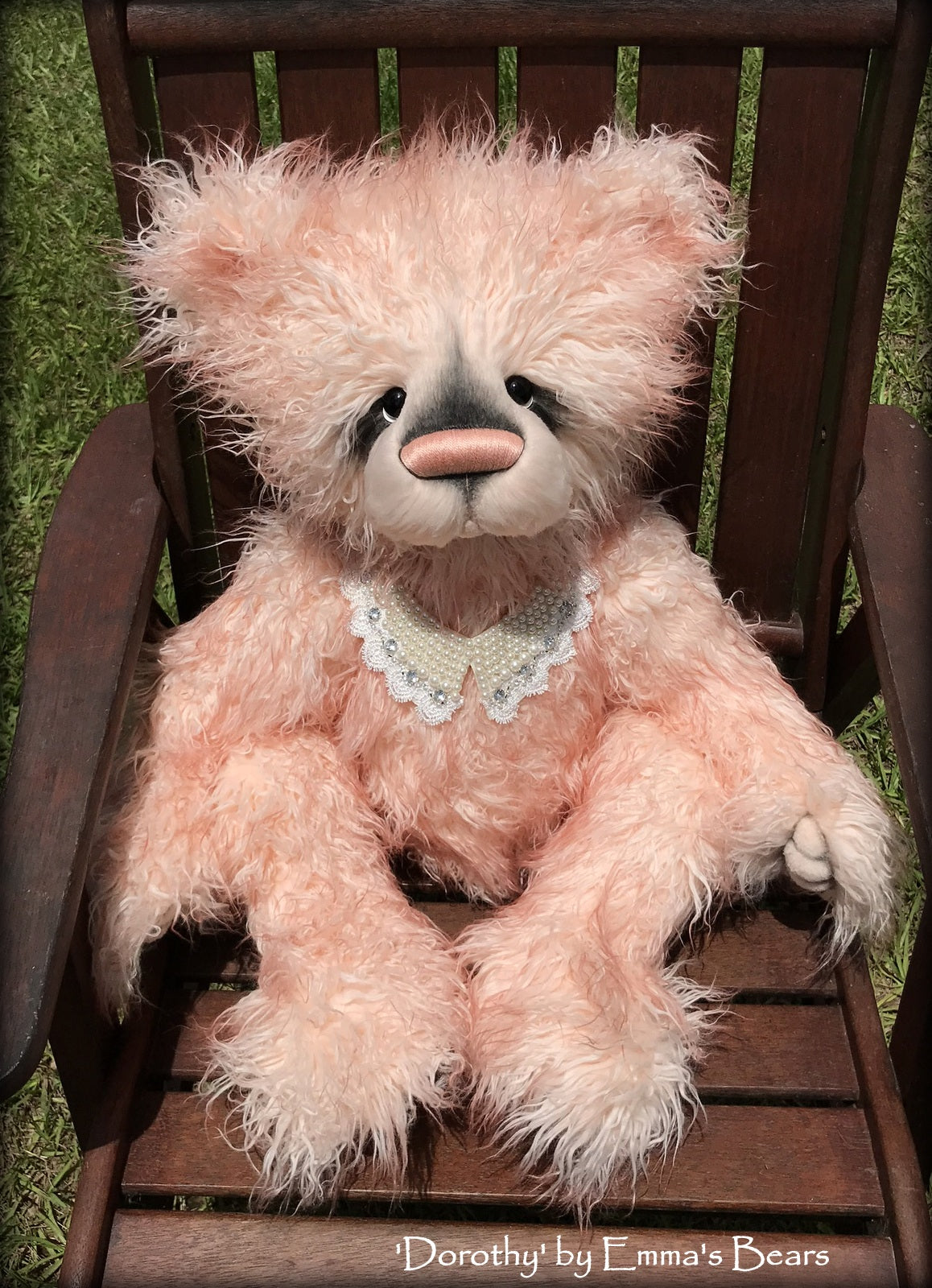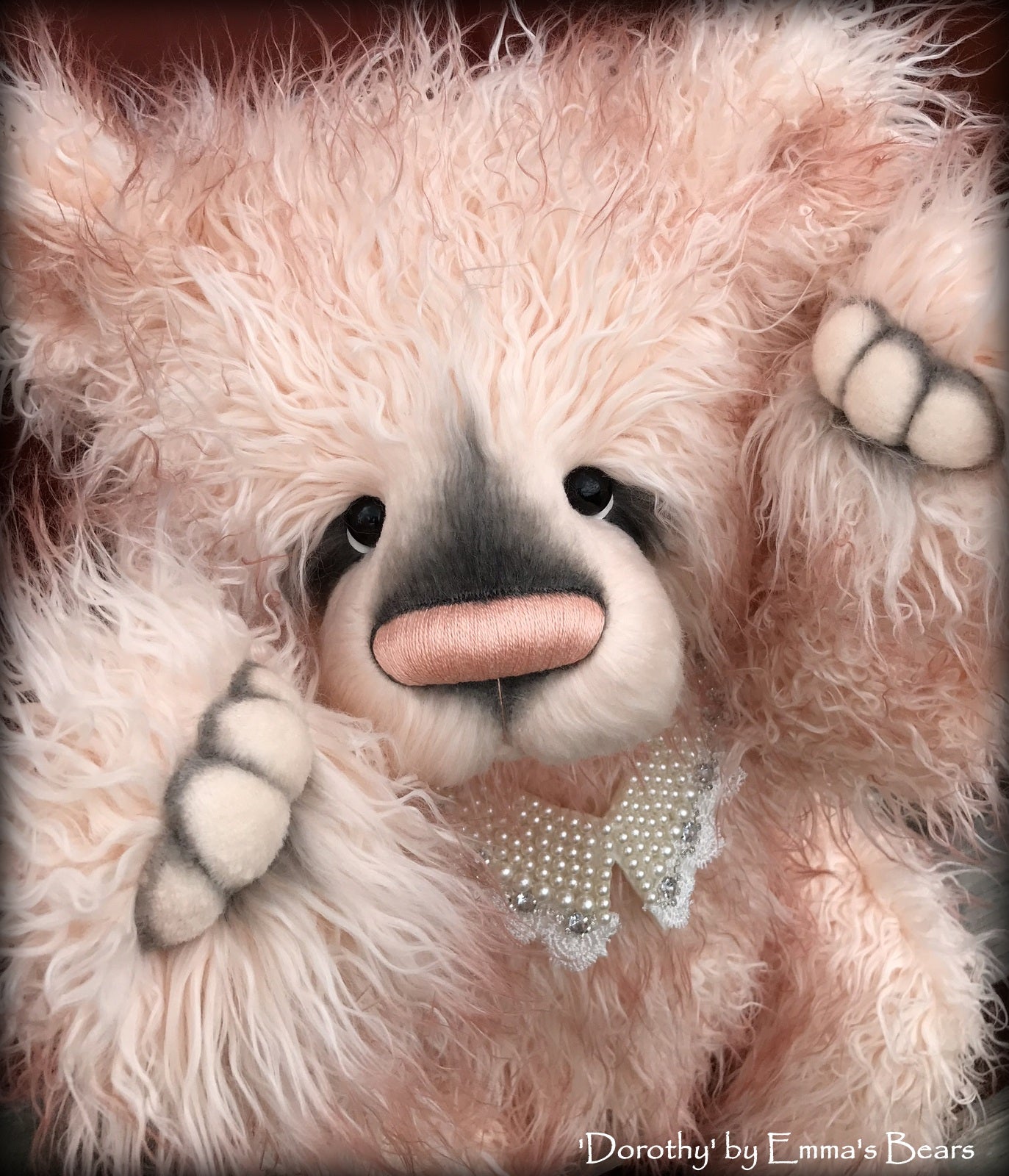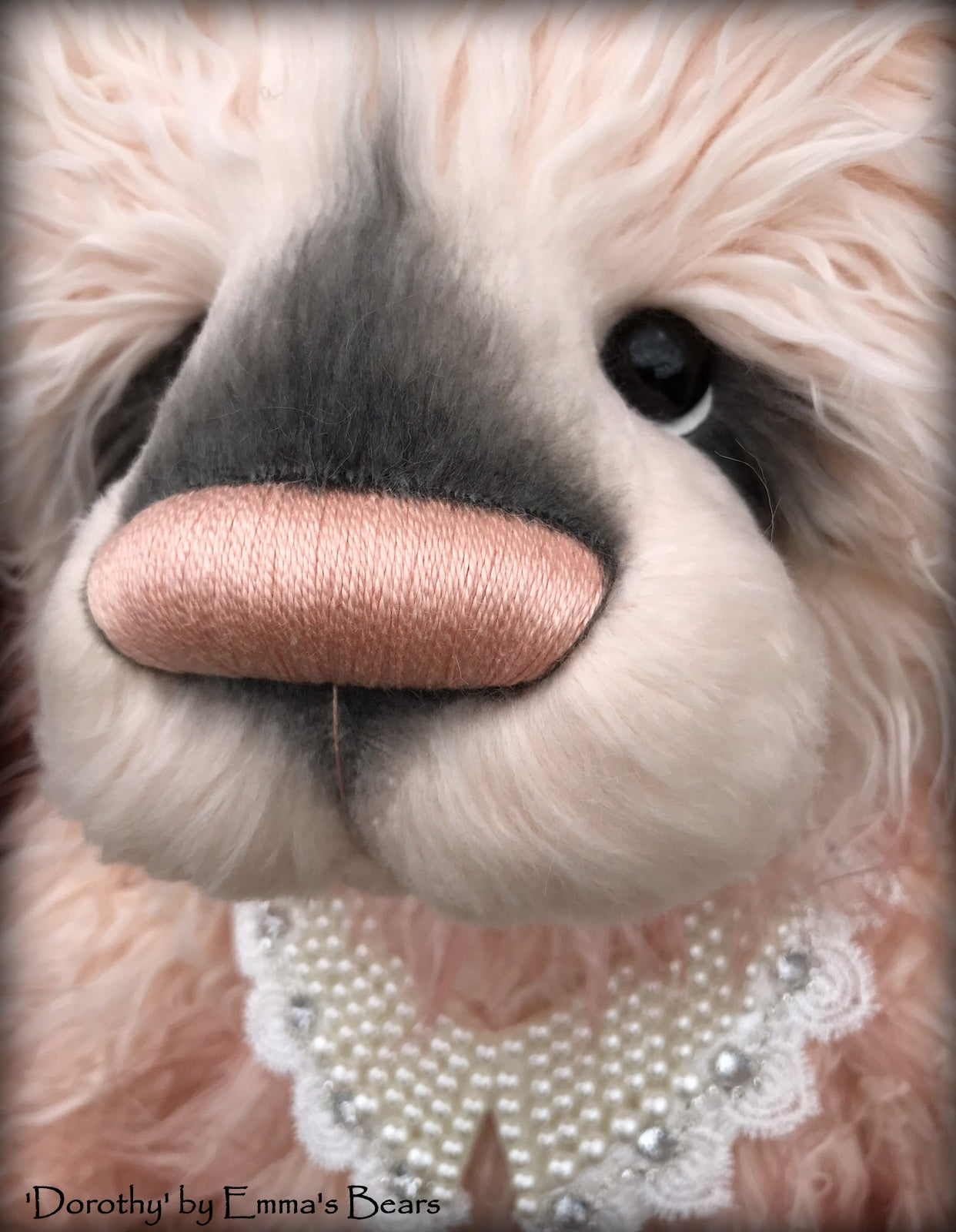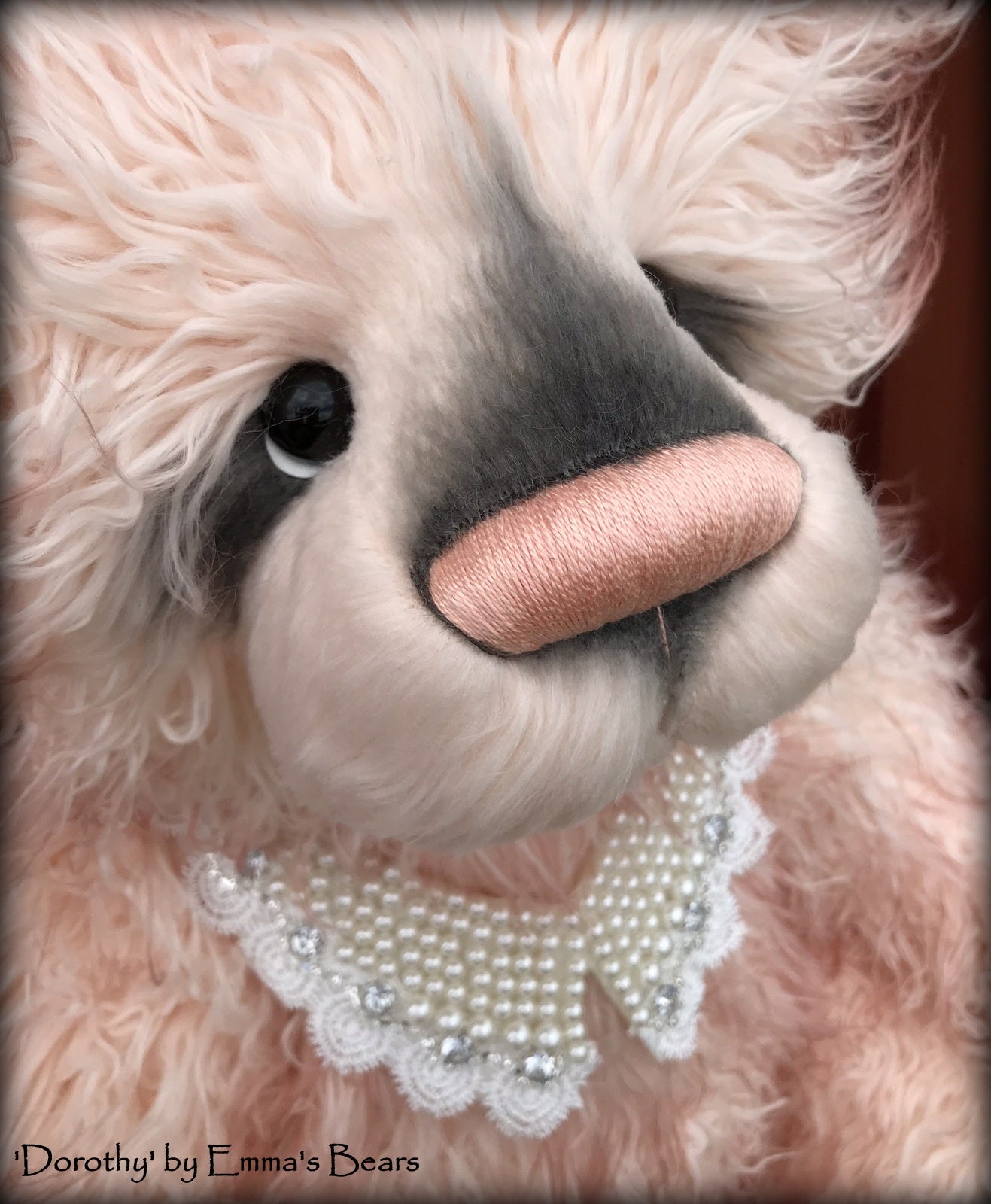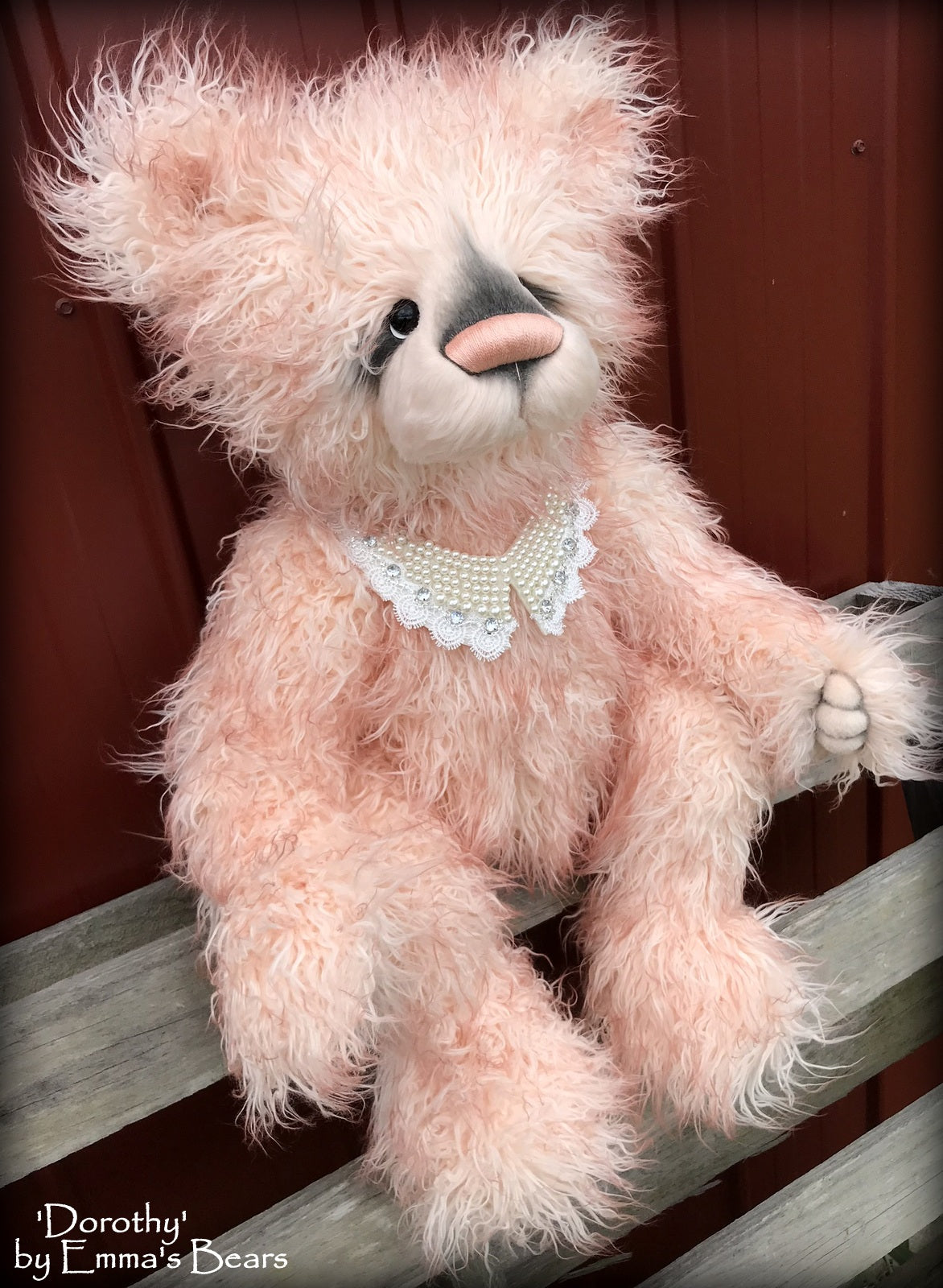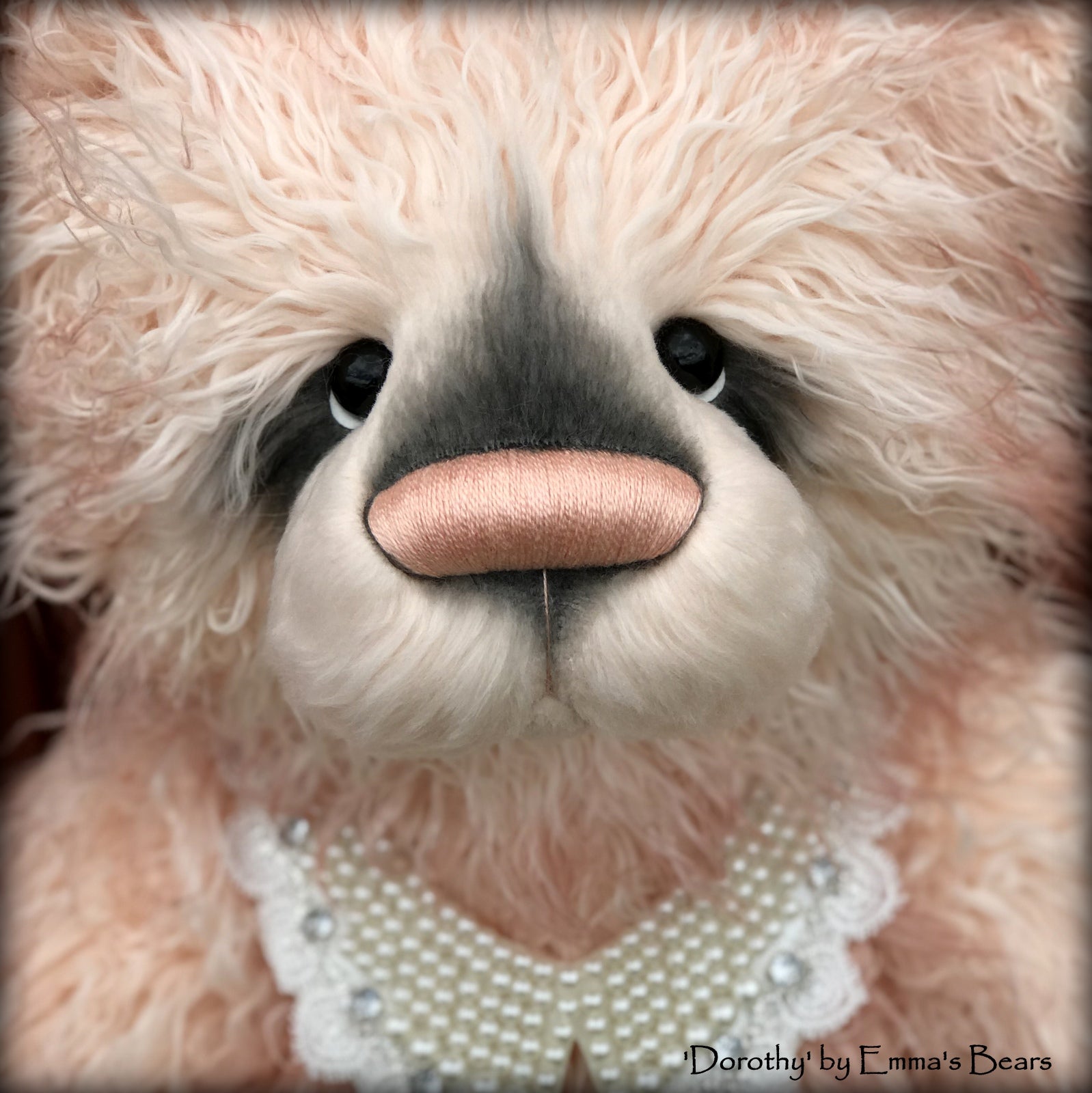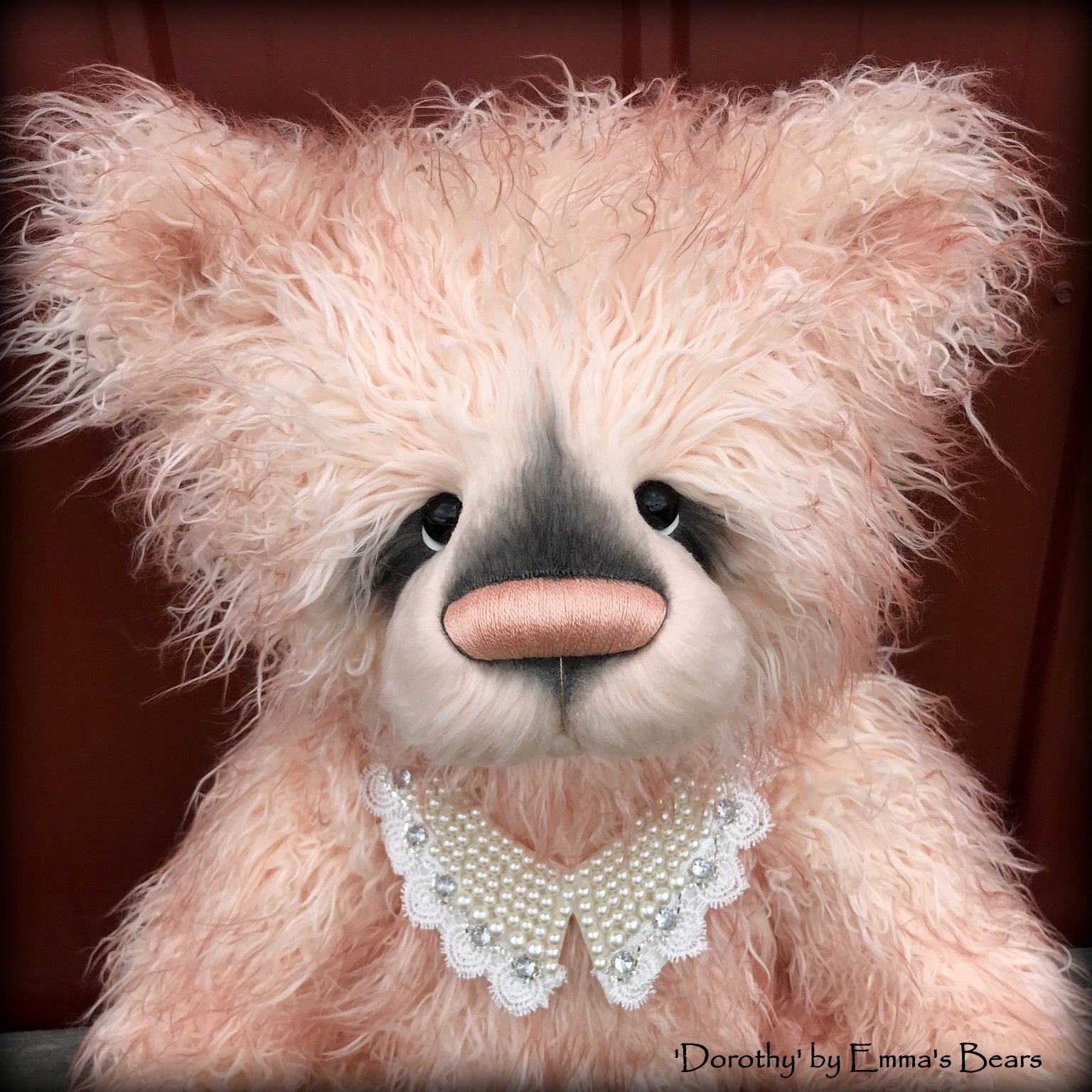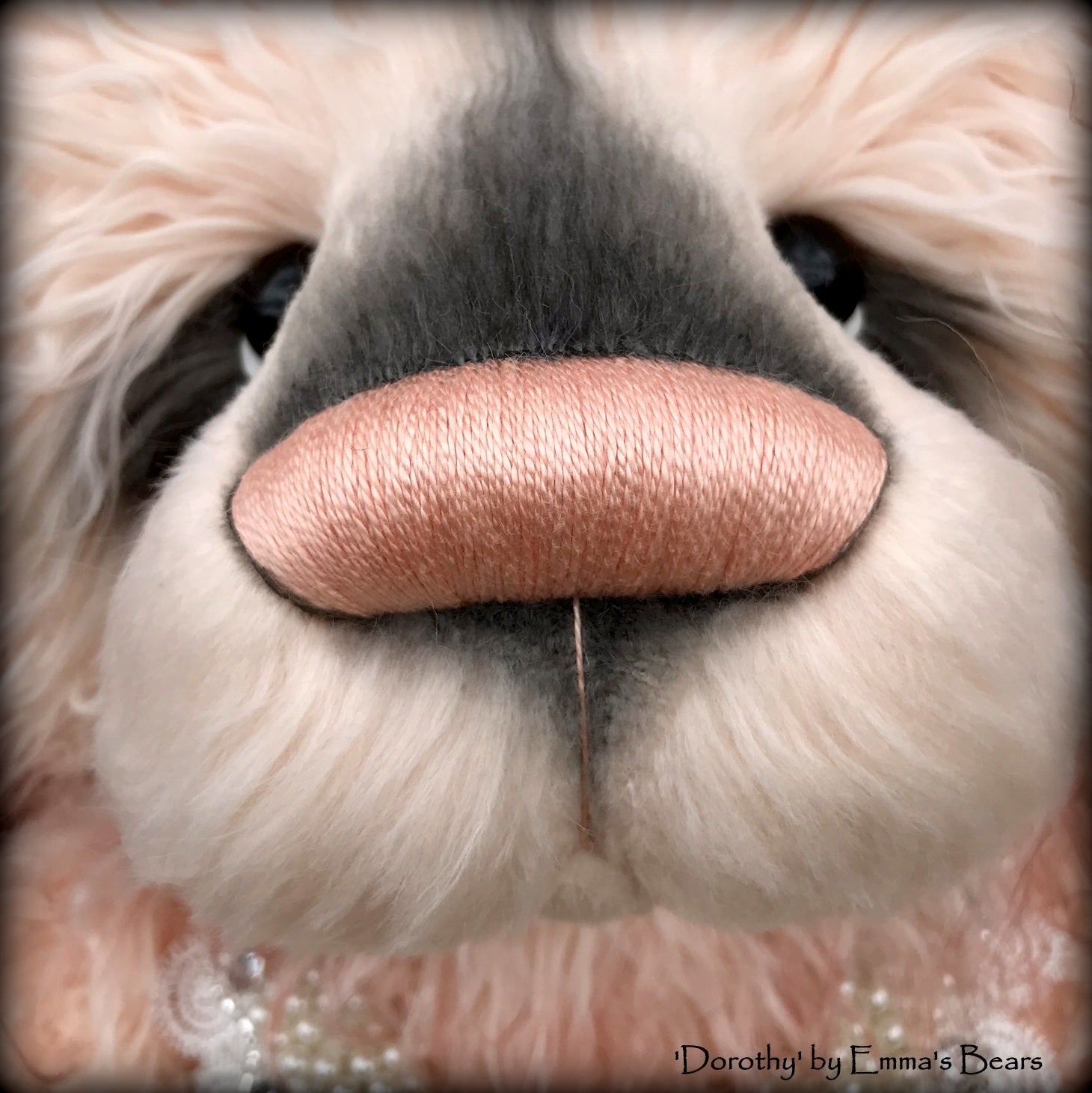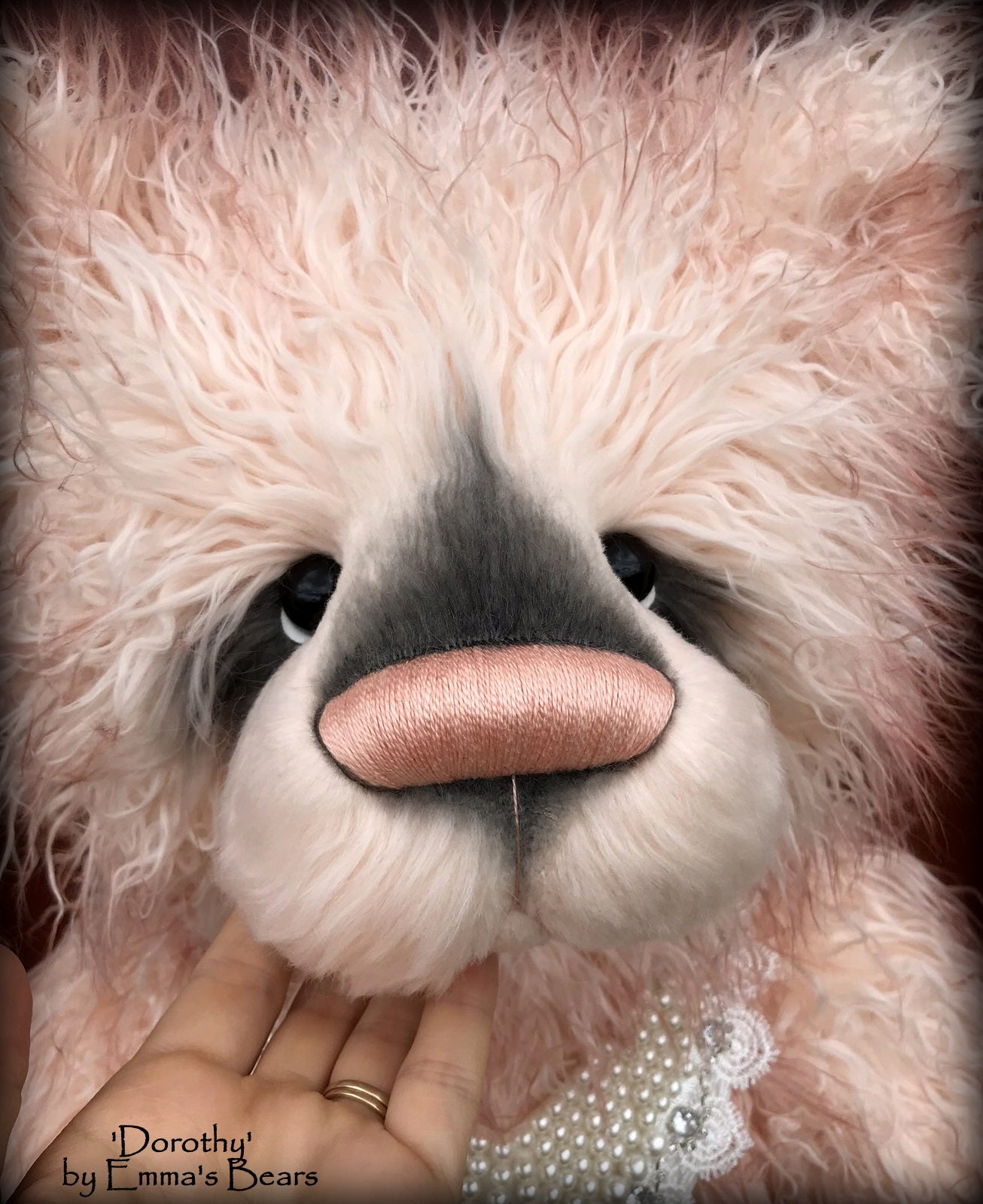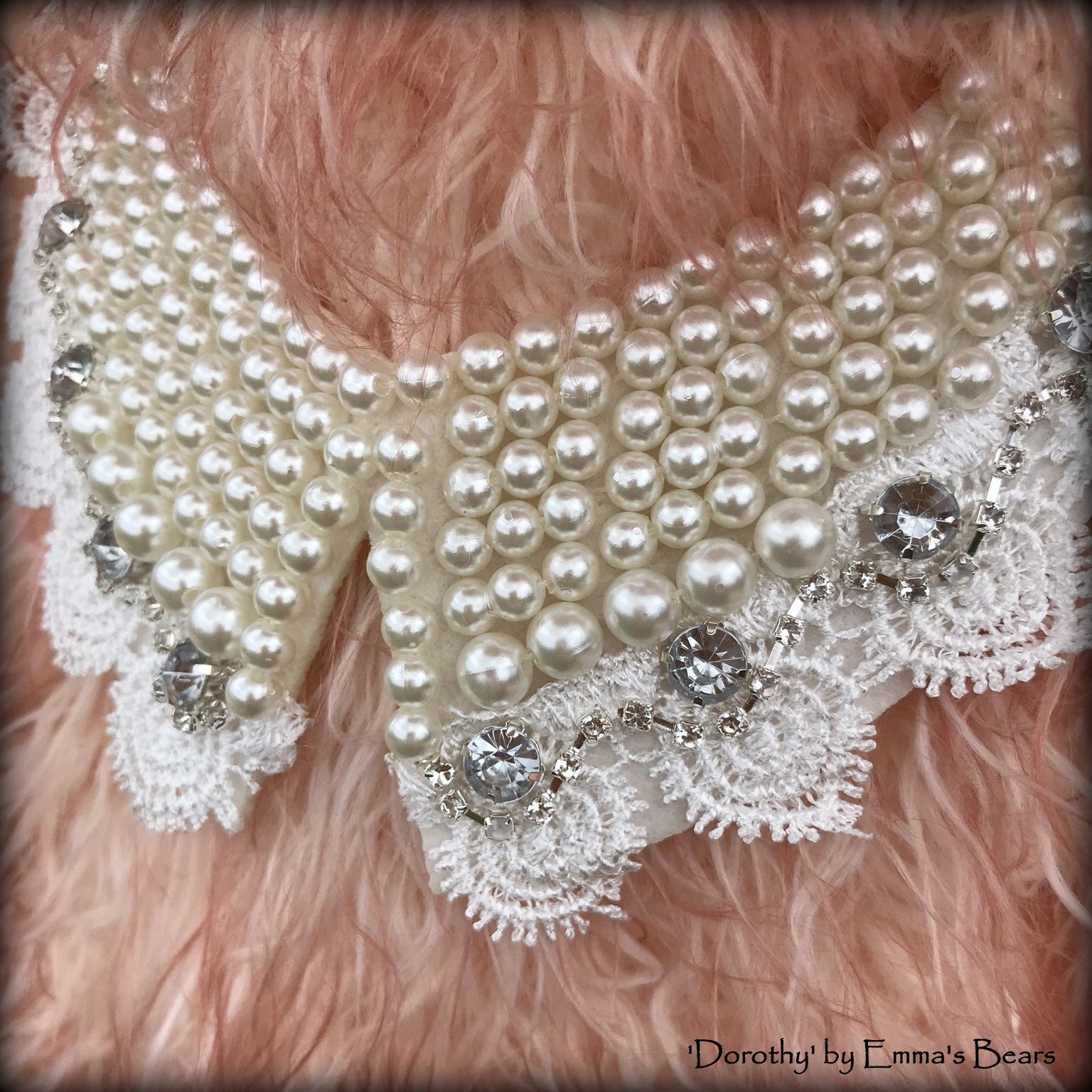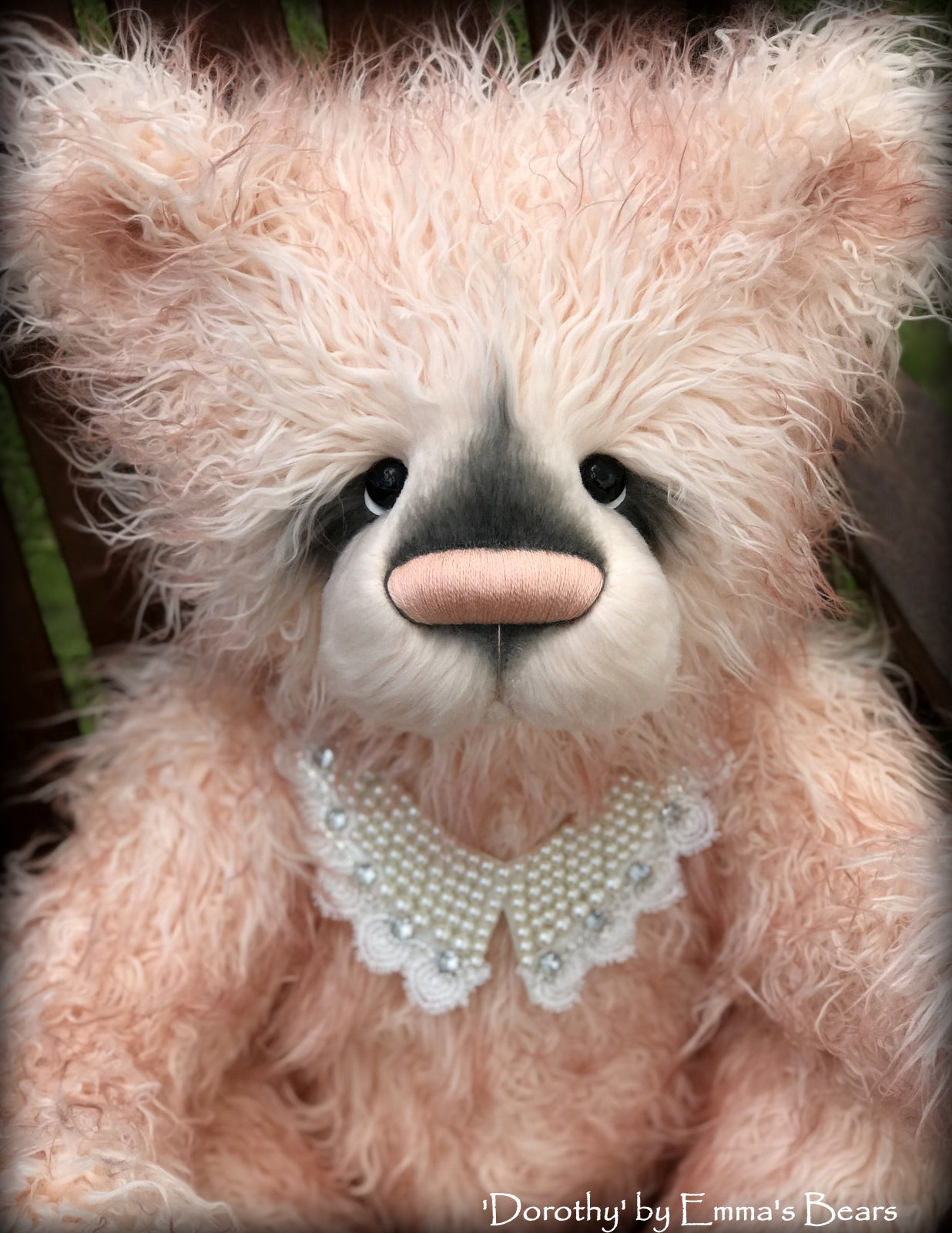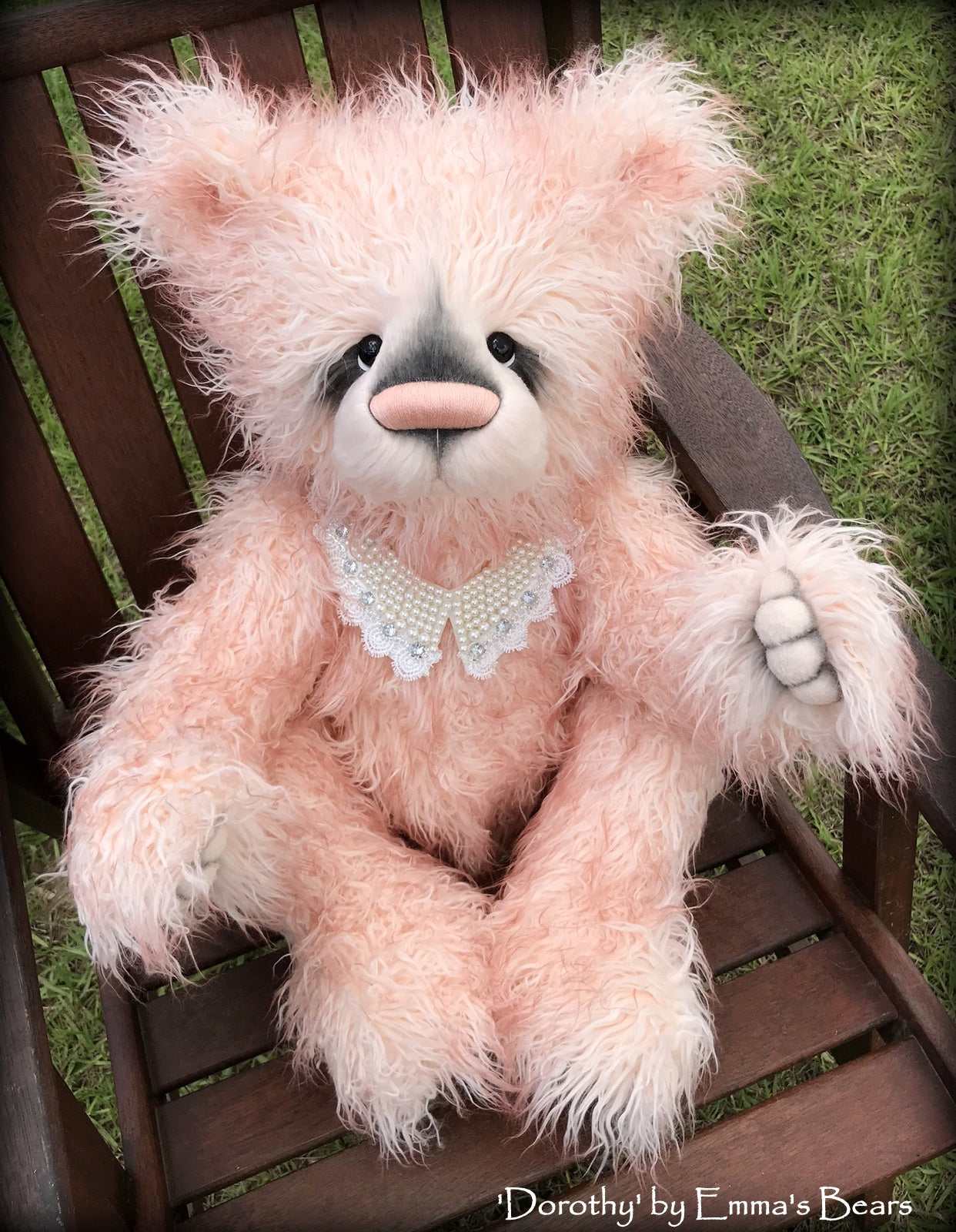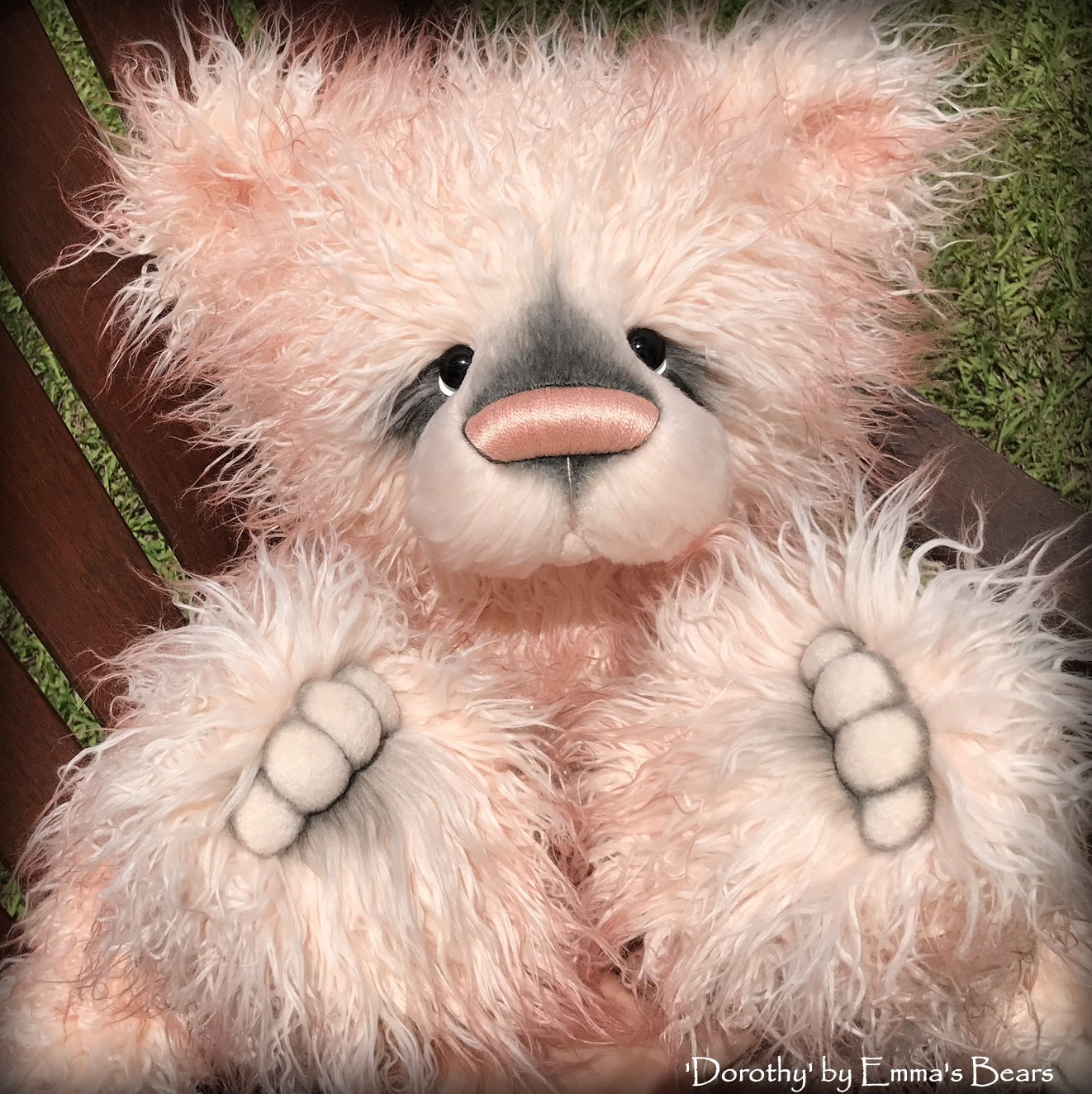 Dorothy - 28in Faux Fur Artist Bear by Emmas Bears - OOAK
'Dorothy'
By Emma and Mark Nicholson
EMMA'S BEARS

28" (72cm)

This gorgeous BIG girl is the very first creation made from our more recent design. She has been designed with child-like proportions, similar to our toddler range but much more chunky. She has a big, generously sized head with a broad nose, a sturdy body, long slightly bent arms and bent-knee legs. Dorothy has been made from a piece of our 'English Rose' mongolian style faux fur, that has a pale peachy-pink backing colour with a tightly curled darker peachy-pink tip. This is a stunning fabric, and one we haven't used in a few years - but really does make up into delightful bears. 

Dorothy is fully T-pin jointed, firmly enough to sit up by herself, but loosely enough that she gives great cuddles and isn't impossible to position. Due to her bent leg design, she is a sitting bear, and looks great perched over the back of a couch or shelf, or sitting on her own seat. (She would also make a great bed-buddy!). We have stuffed Dorothy to a medium-firmness, and have given her some bead-shot weighting in her belly and feet. 

Dorothy features 3D pulled peek-a-boo toes and fingers with light silk-dye shading. She looks out through large black glass eyes and has a HUGE hand embroidered perle cotton nose in a peachy-pink. (The nose alone too approx 3hrs to embroider! It isn't 100% perfectly symmetrical, but as close as we could physically get it!). Dorothy has additional silk-dye shading to her face and behind her eyes. She wears a fully removable vintage-style faux pearl collar in ivory- it ties with a bow behind her neck. 
Dorothy is a one of a kind artist bear. 



~*~ Please Note that these bears are designed to be Adult Collectables and not intended for infants and young children due to small parts and potential for damage.