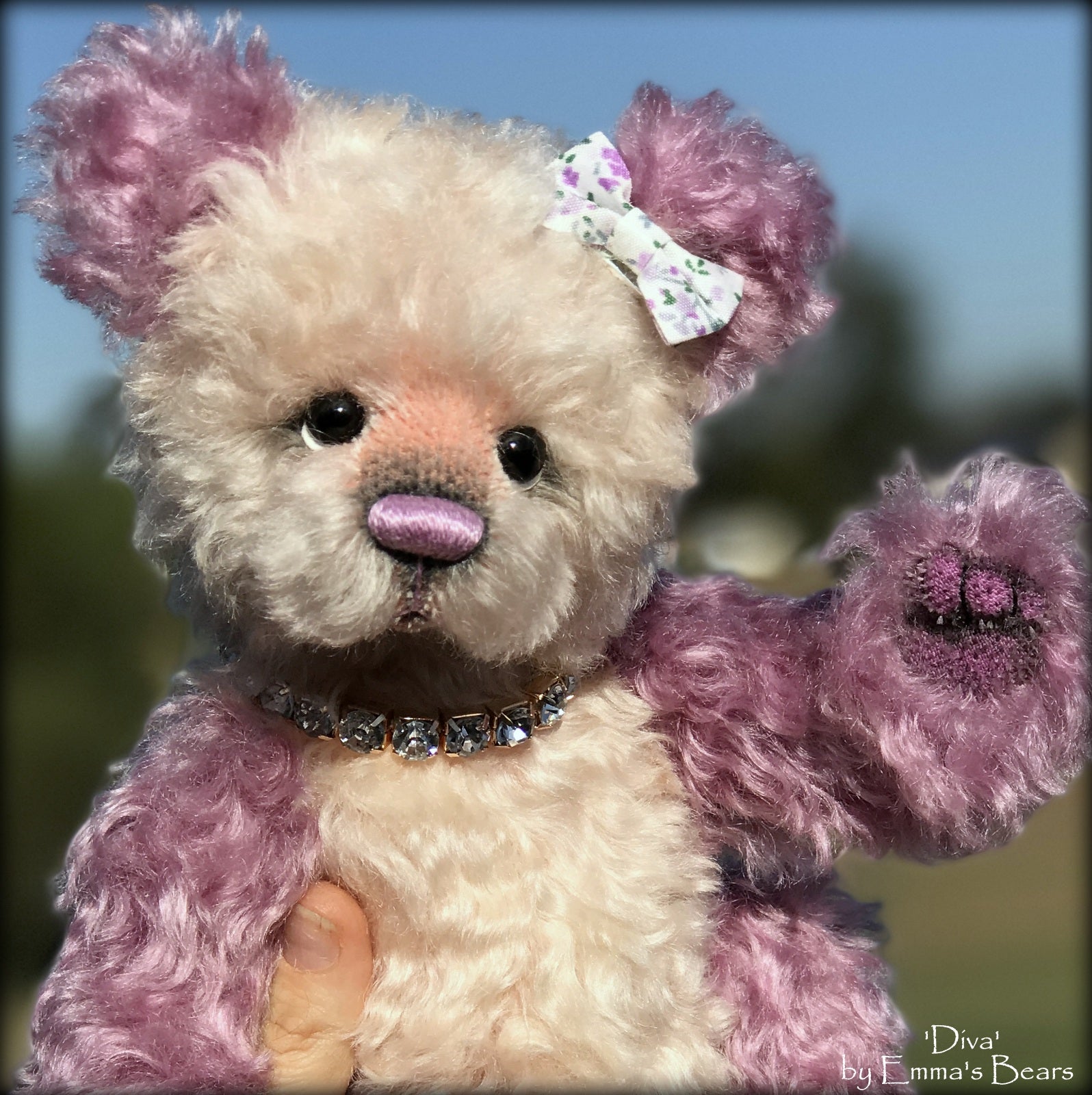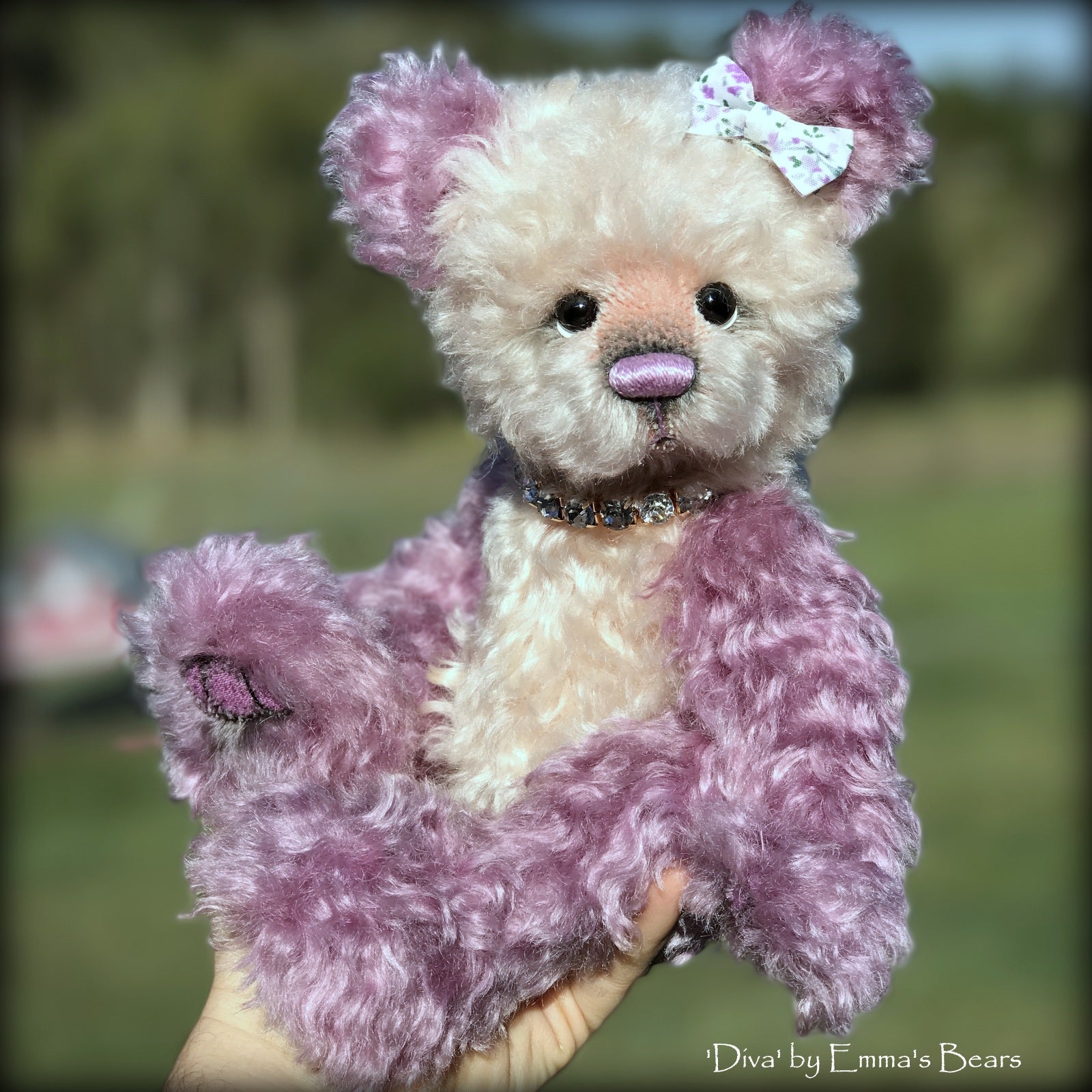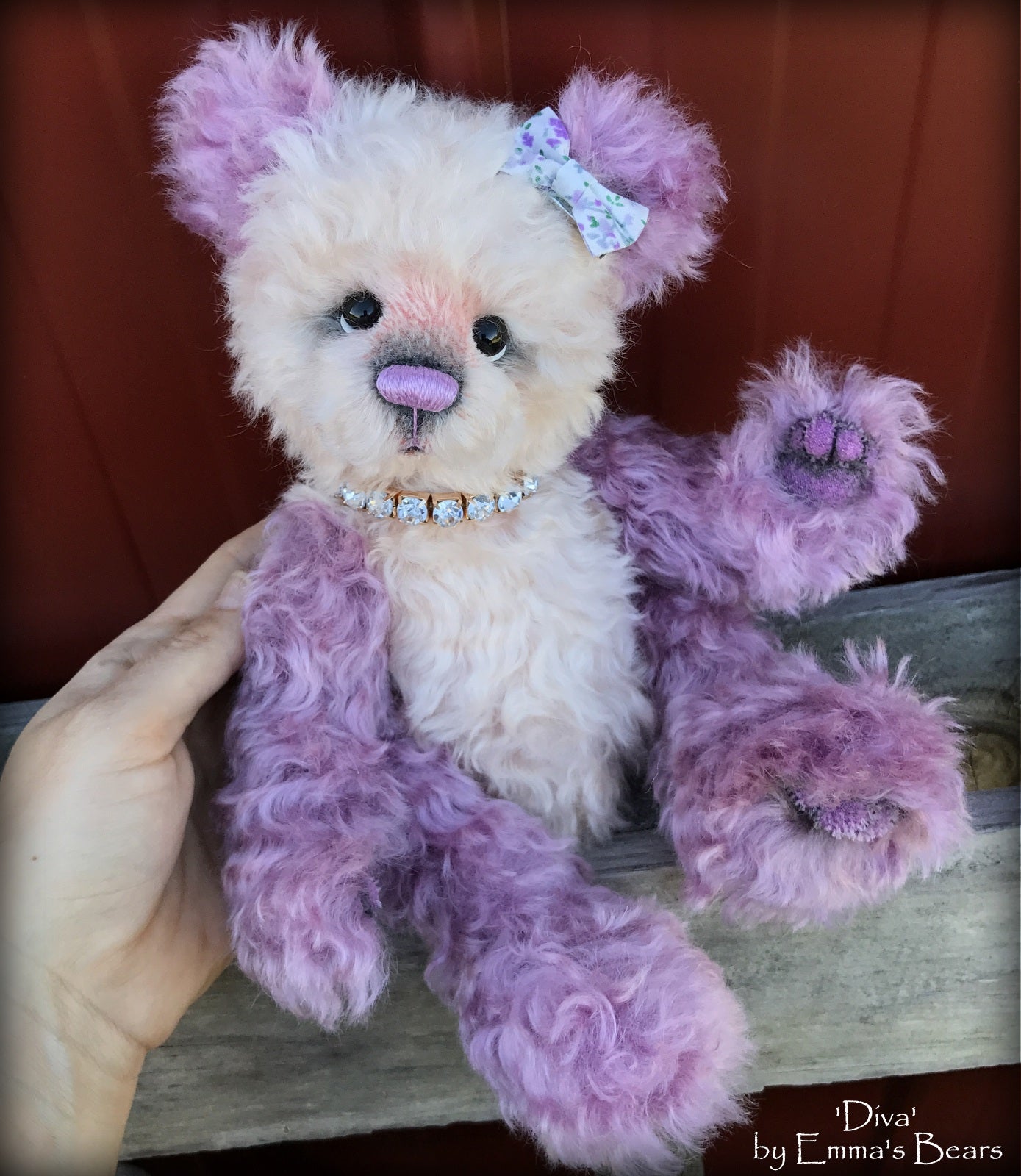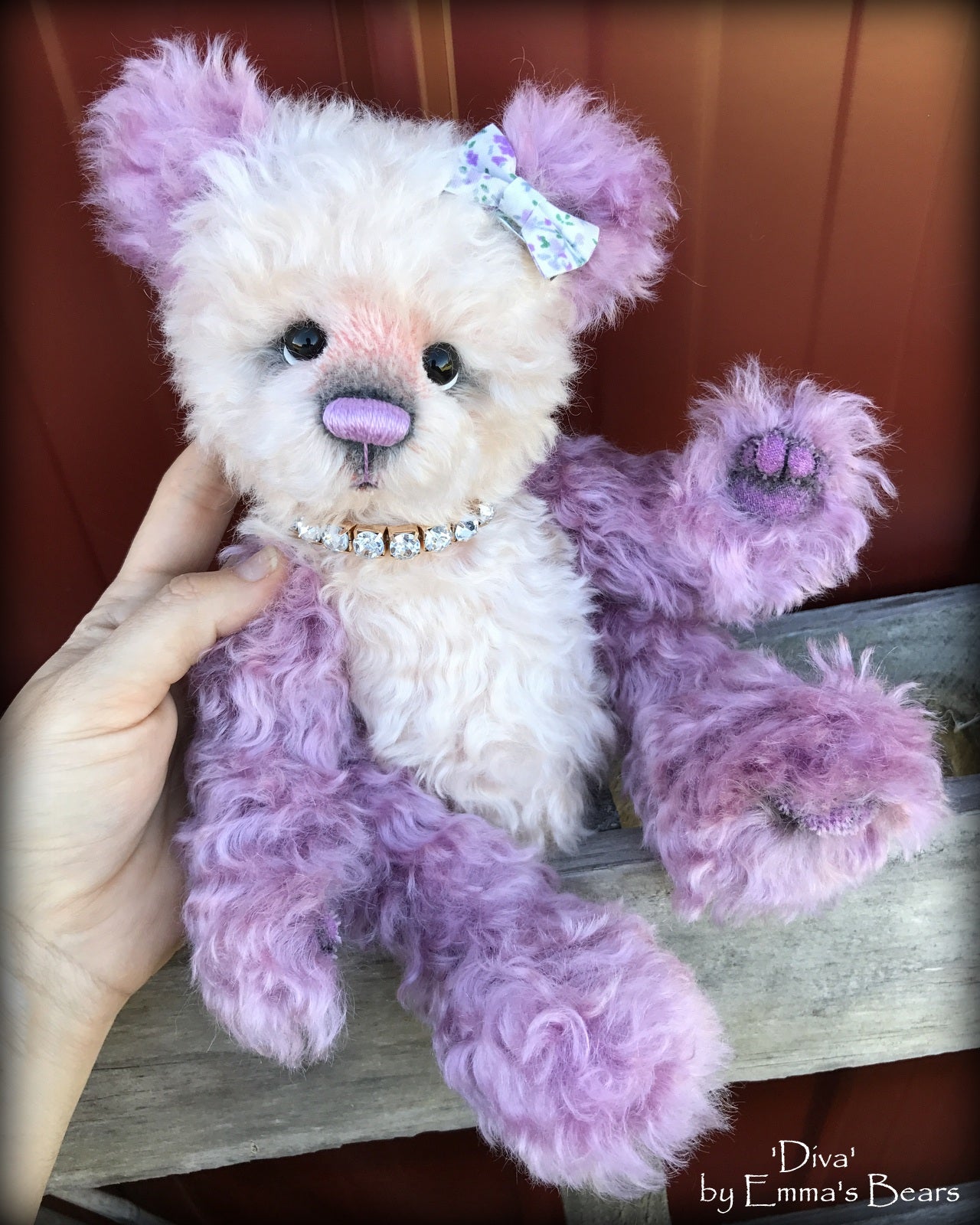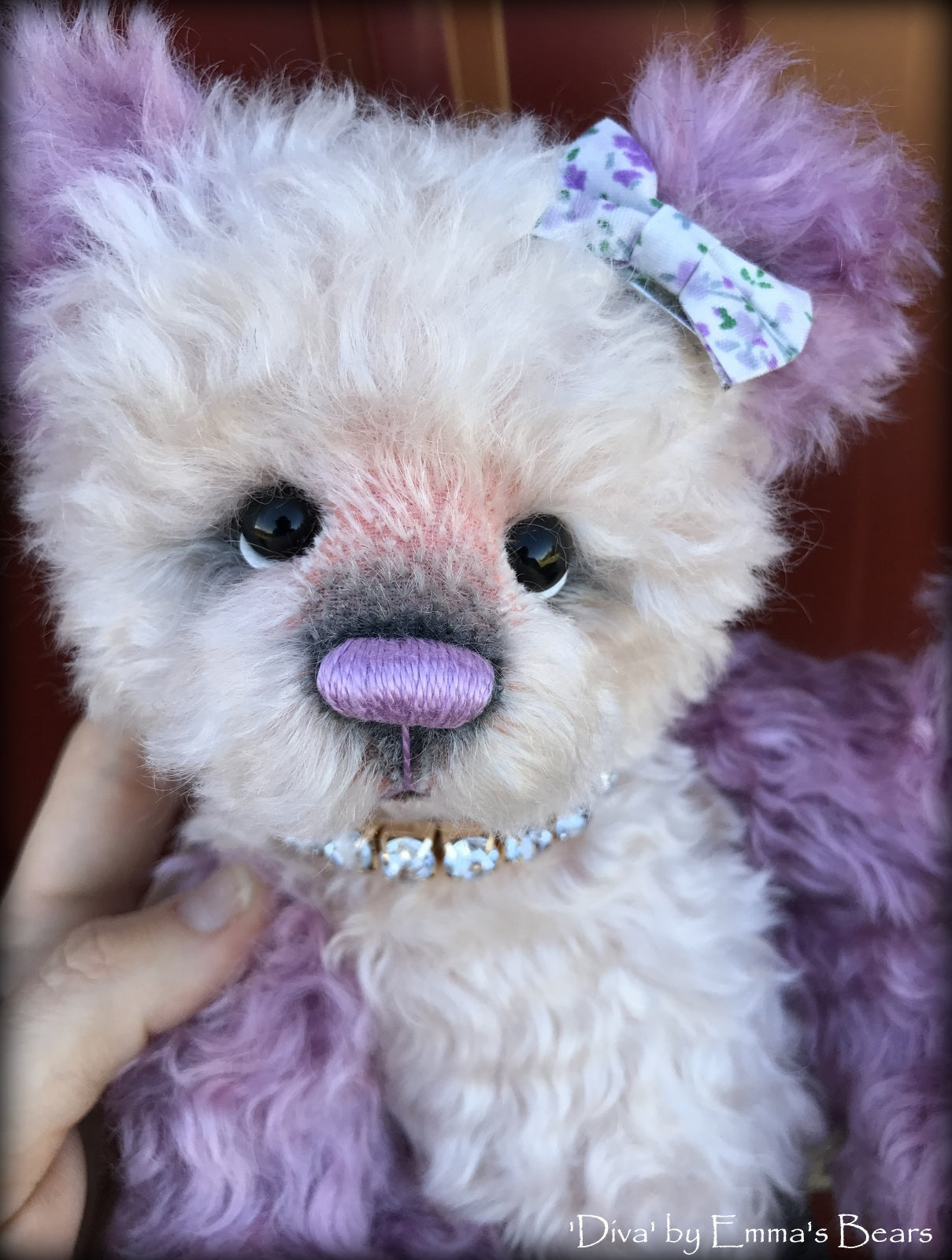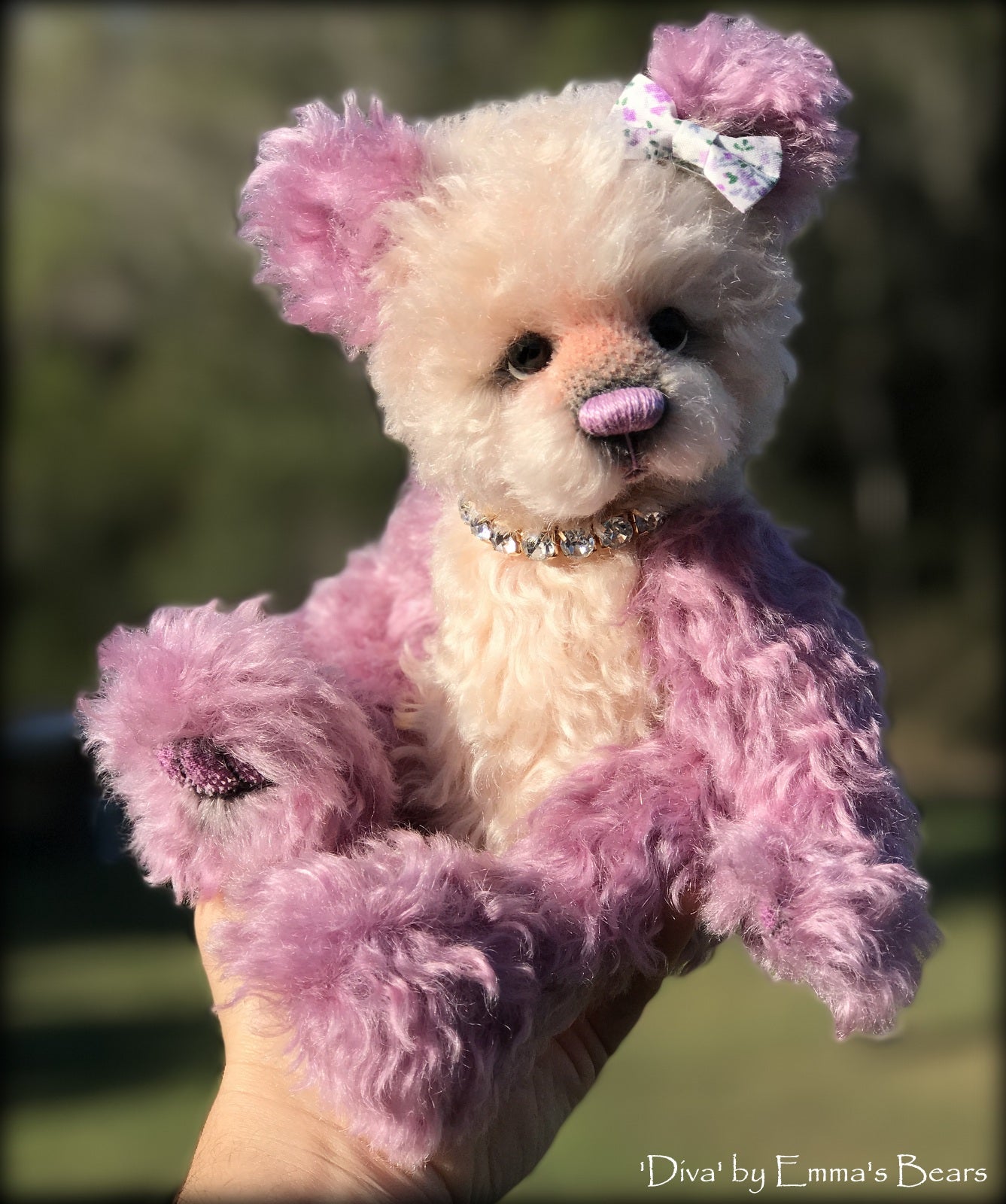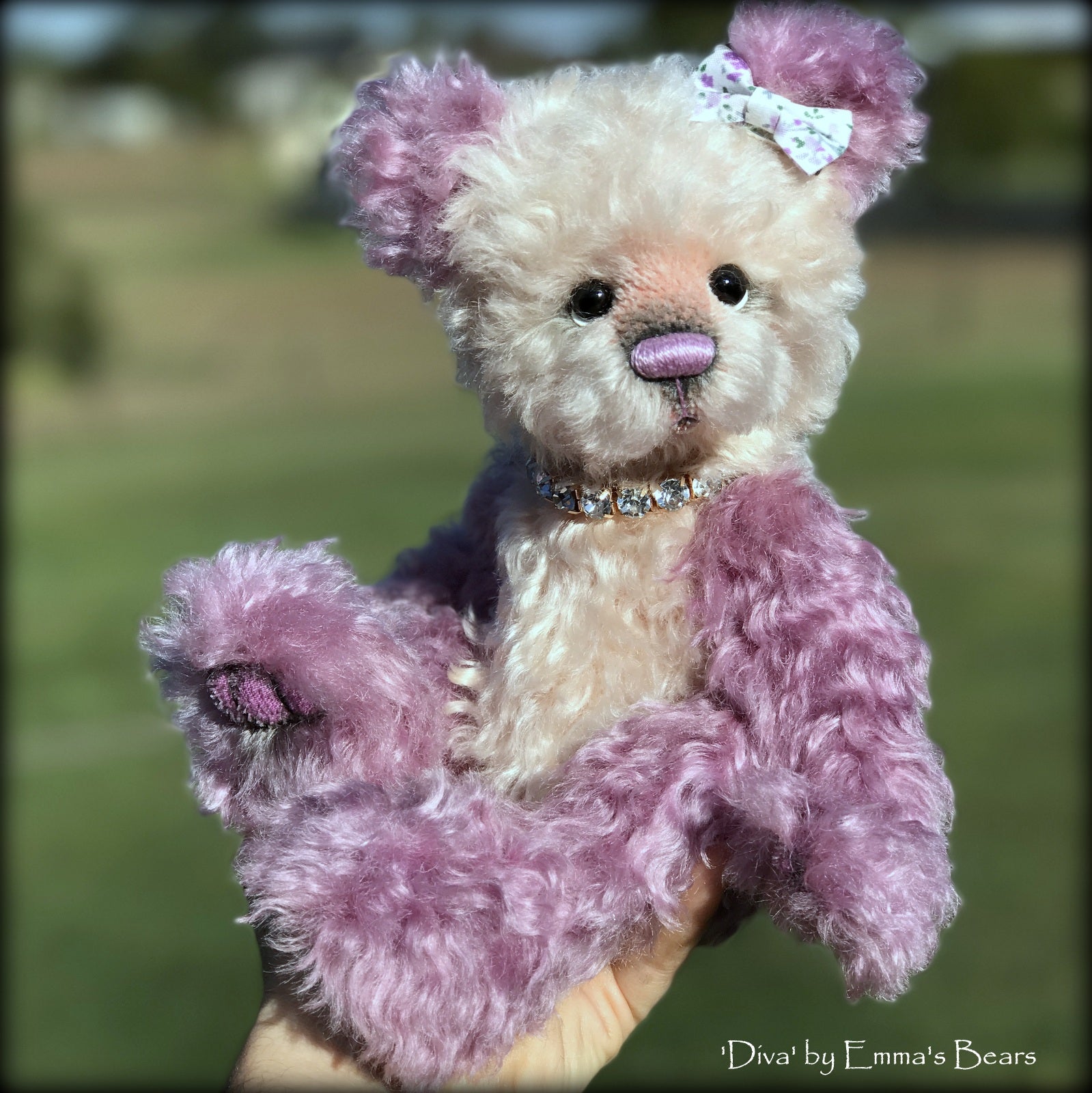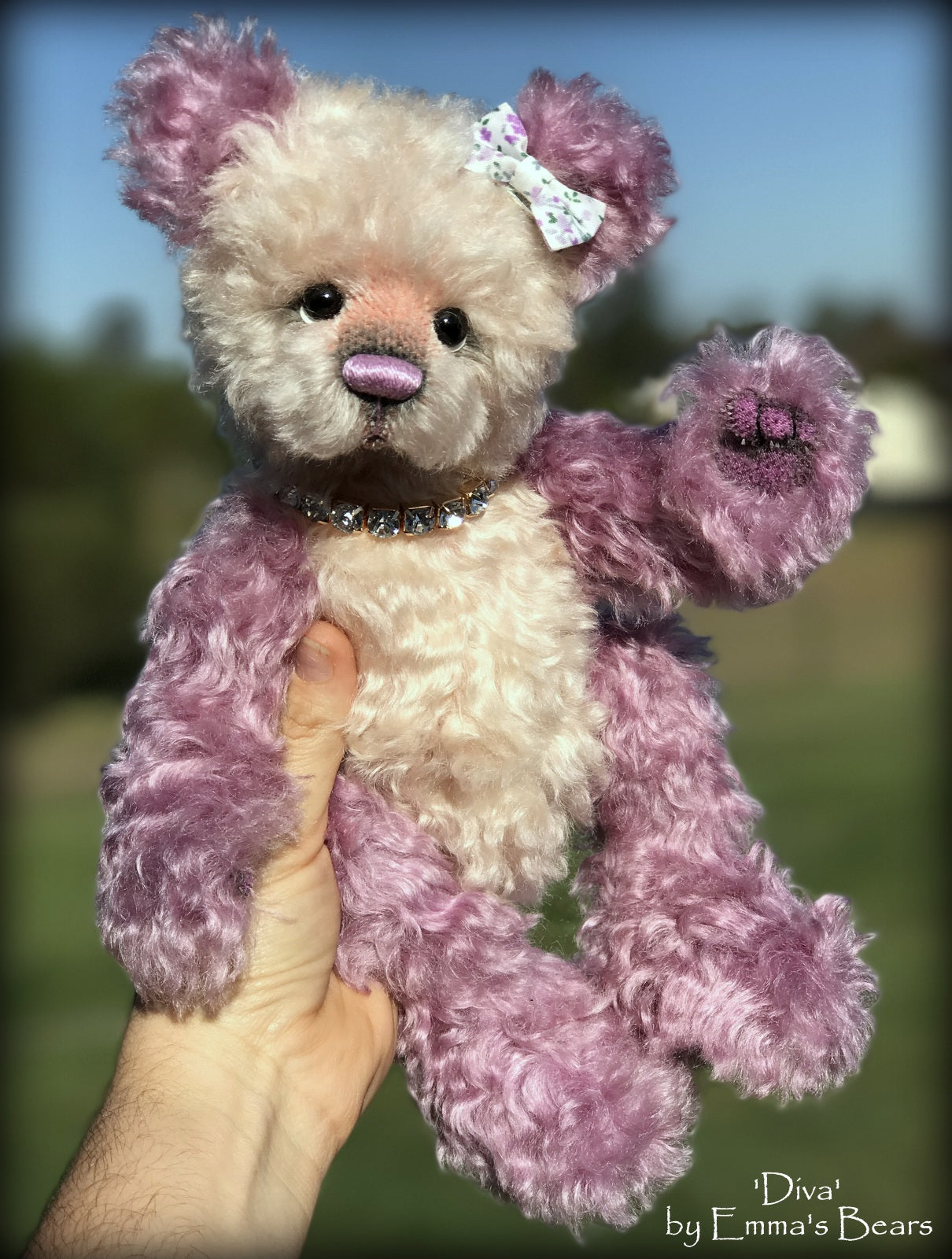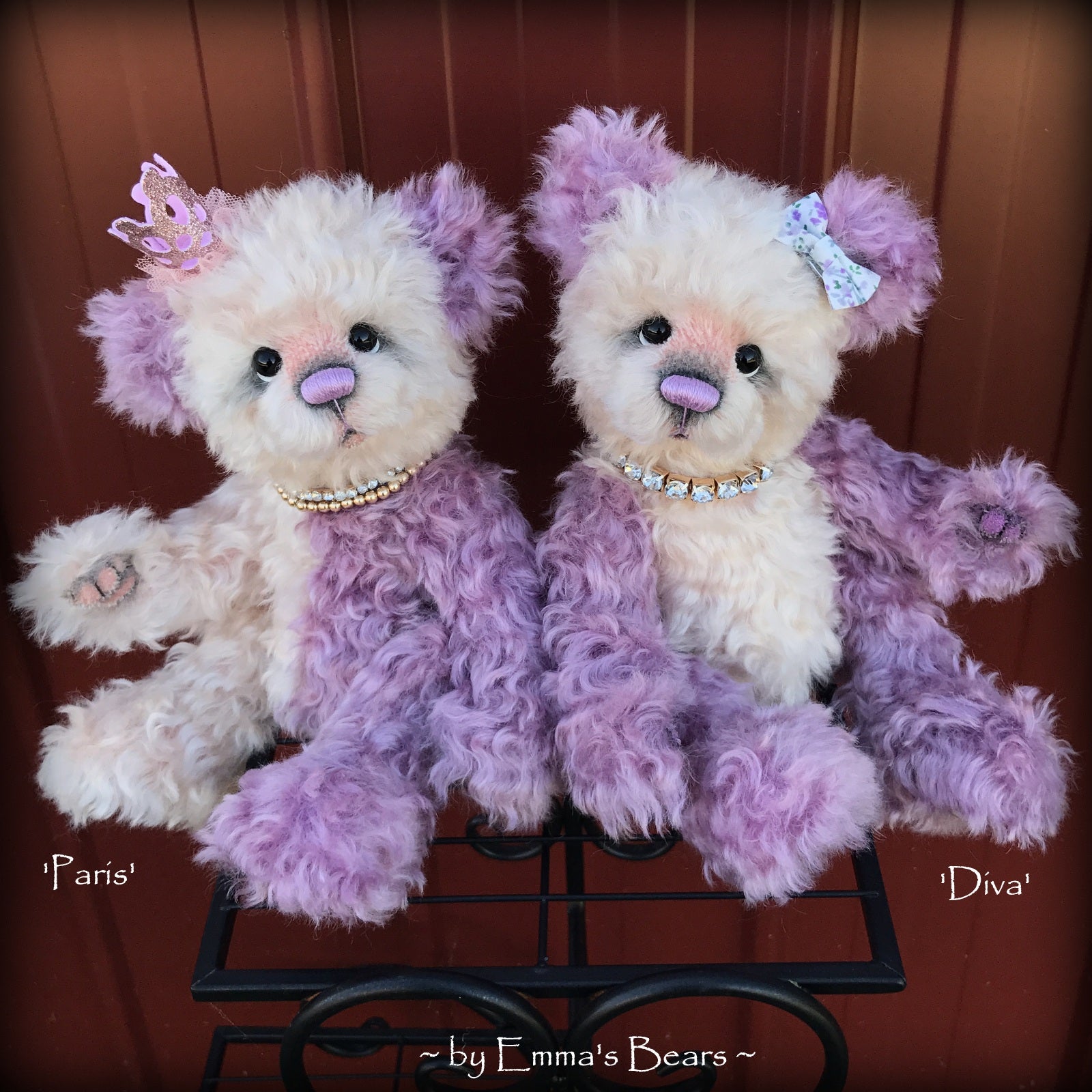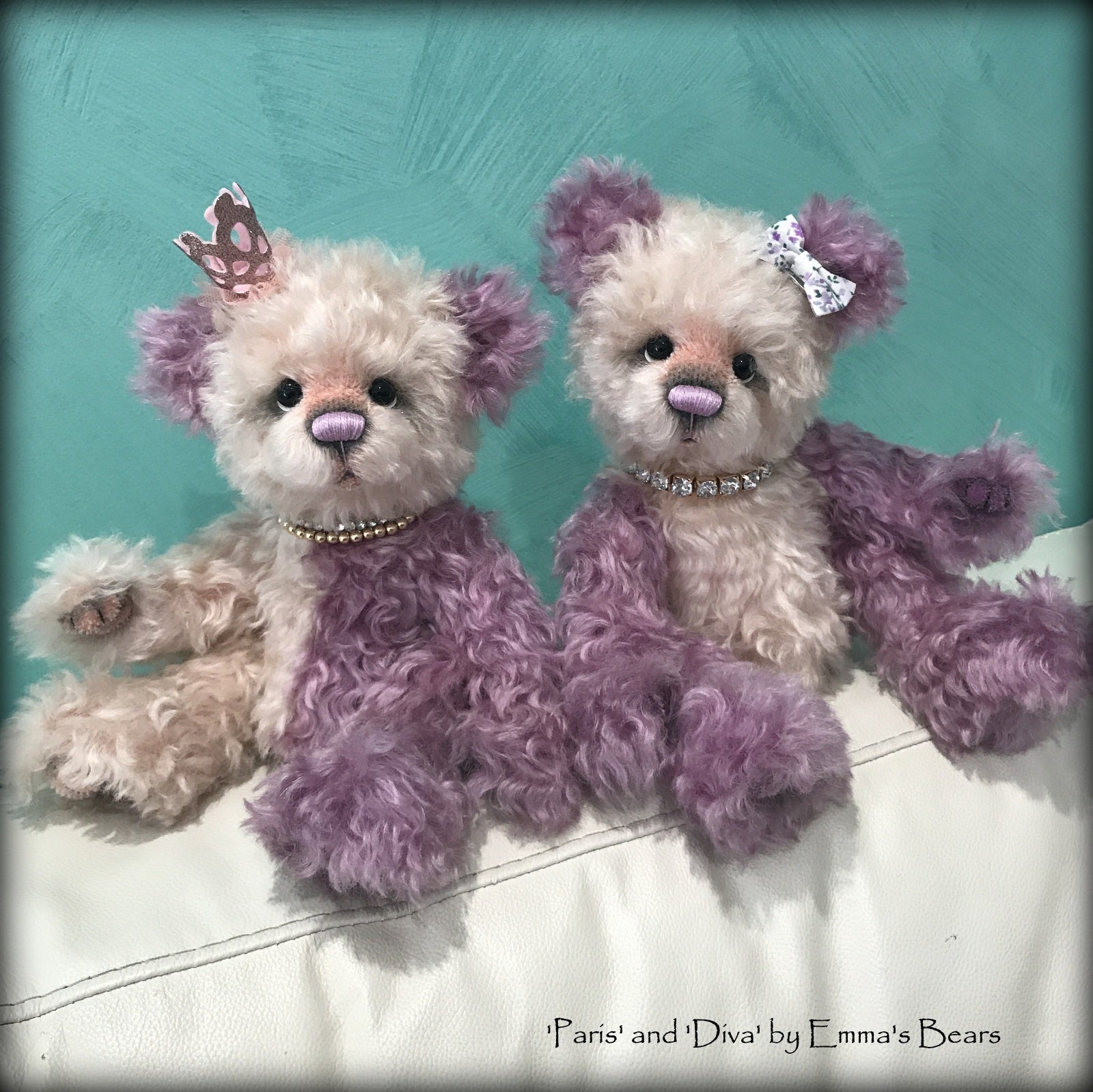 Diva- 12" hand dyed super curls mohair artist bear by Emma's Bears - OOAK
'Diva'
By Emma and Mark Nicholson
EMMA'S BEARS
12" (31cm)
Diva is a little cutie patootie. She has been made using some of our gorgeous dense Schulte 'super curls' mohair we've hand-dyed in two experimental colours - a dusky purply/lilac on a slightly darker backing, and a vanilla/peach coloured pile on a mottled deeper peach backing. Both of these pieces were so unusual, and so pretty together that we just had to bring them to life! We have created two little bears from these colours, both 12" tall - but with different colour placement. This listing is for 'Diva' who has the higher-set ears, and all of her limbs in the dusky-lilac. ('Paris' can be found in her own listing). 
Diva is fully T-pin jointed and stuffed softly with polyfill, glass shot and a hint of steel shot. She looks out through black glass eyes and has a hand embroidered perle cotton nose in a matching dusky-lilac colour. Her feet feature our 'peek-a-boo' 3D toes, and her little hand have 3D pad detailing as well. She wears a floral hair-bow on a clip (so fully removable) bu her ear, and a sparkling faux-diamond necklace around her neck. 
The true colours of her unique fur have been quite tricky to capture, but in the photos you'll see how she appears in three different settings - inside, outside in the shade and outside in the sunlight. 

Diva is a one of a kind artist bear. 
  ~*~  Please Note that these bears are designed to be Adult Collectables and not intended for infants and young children due to small parts and potential for damage. ~*~