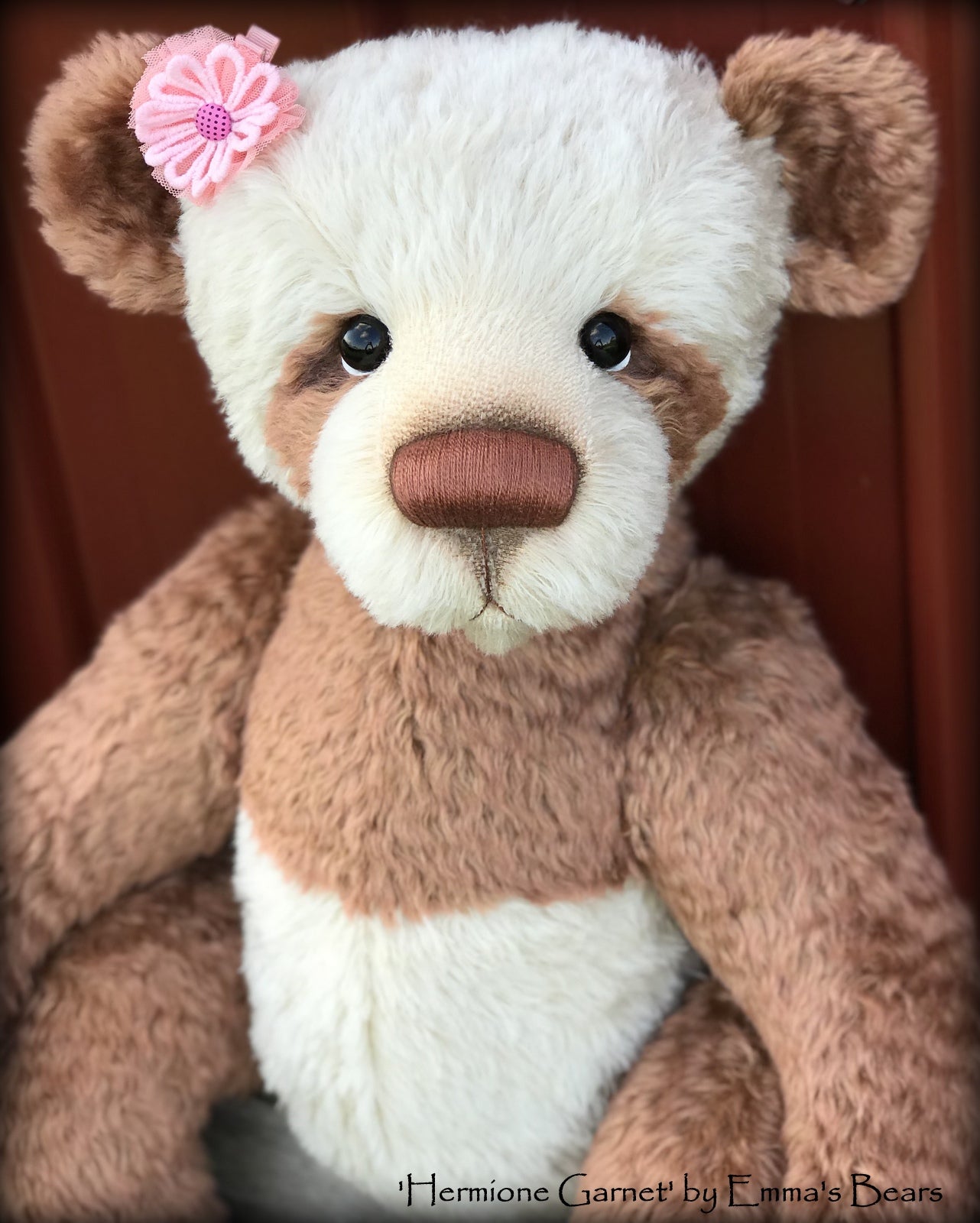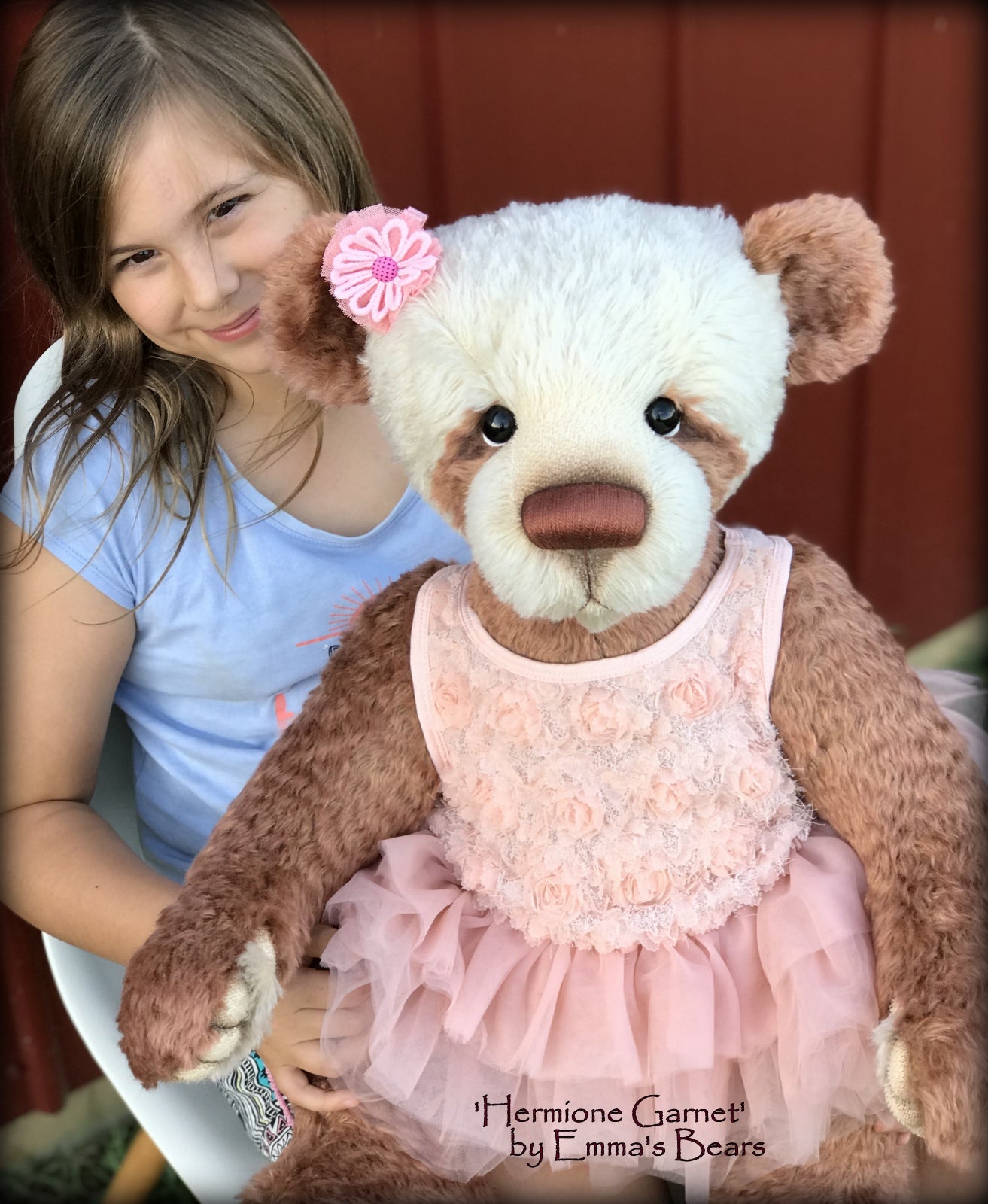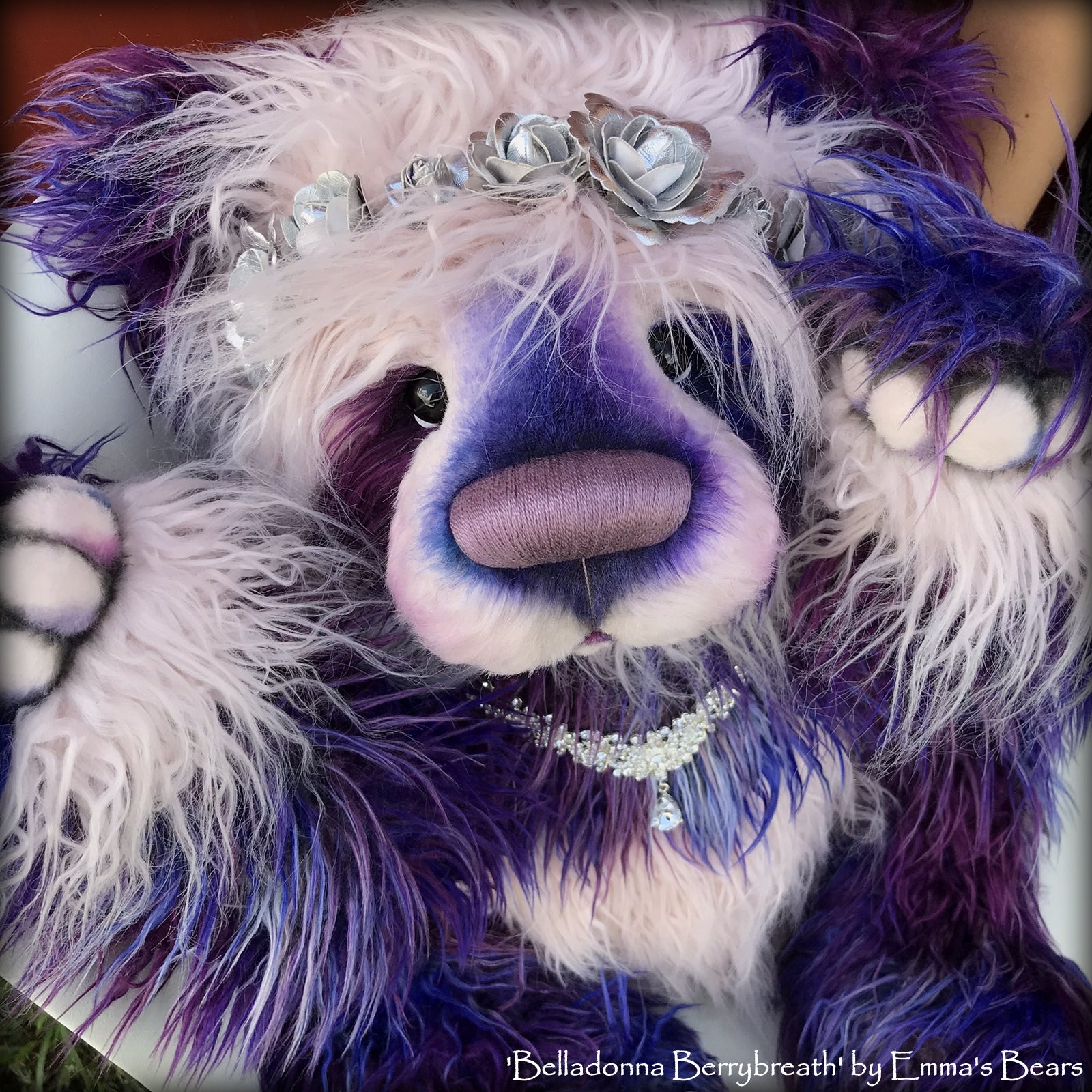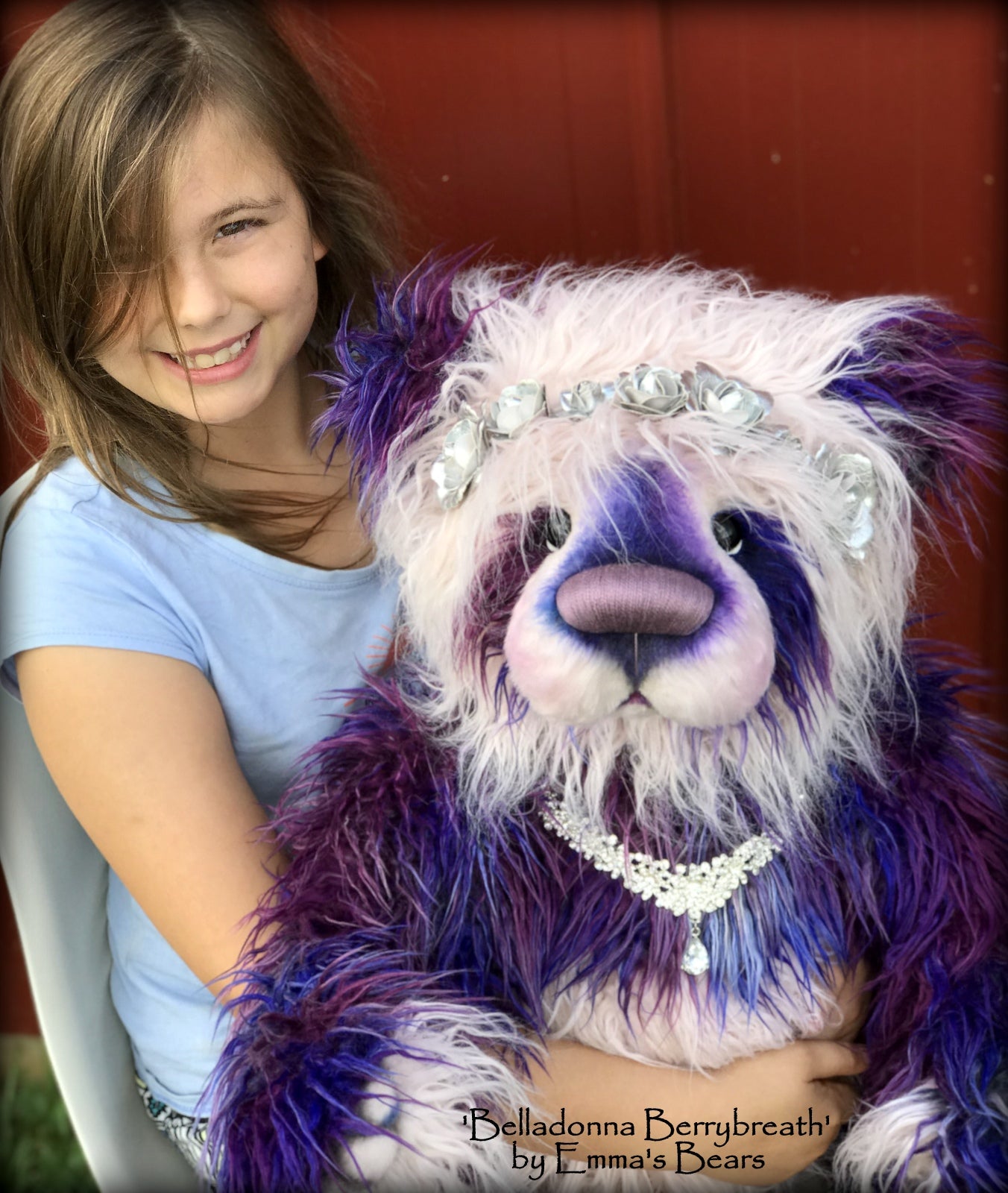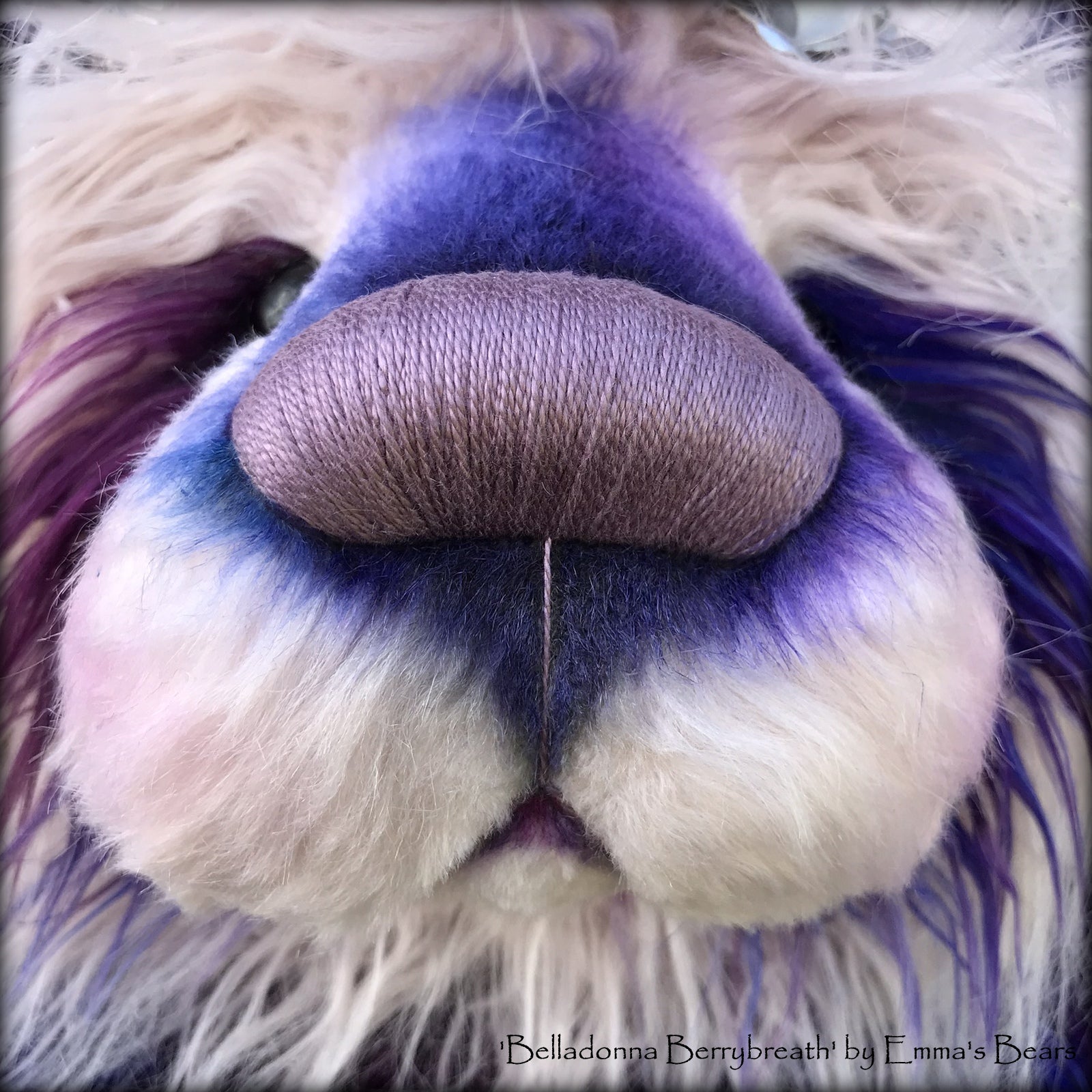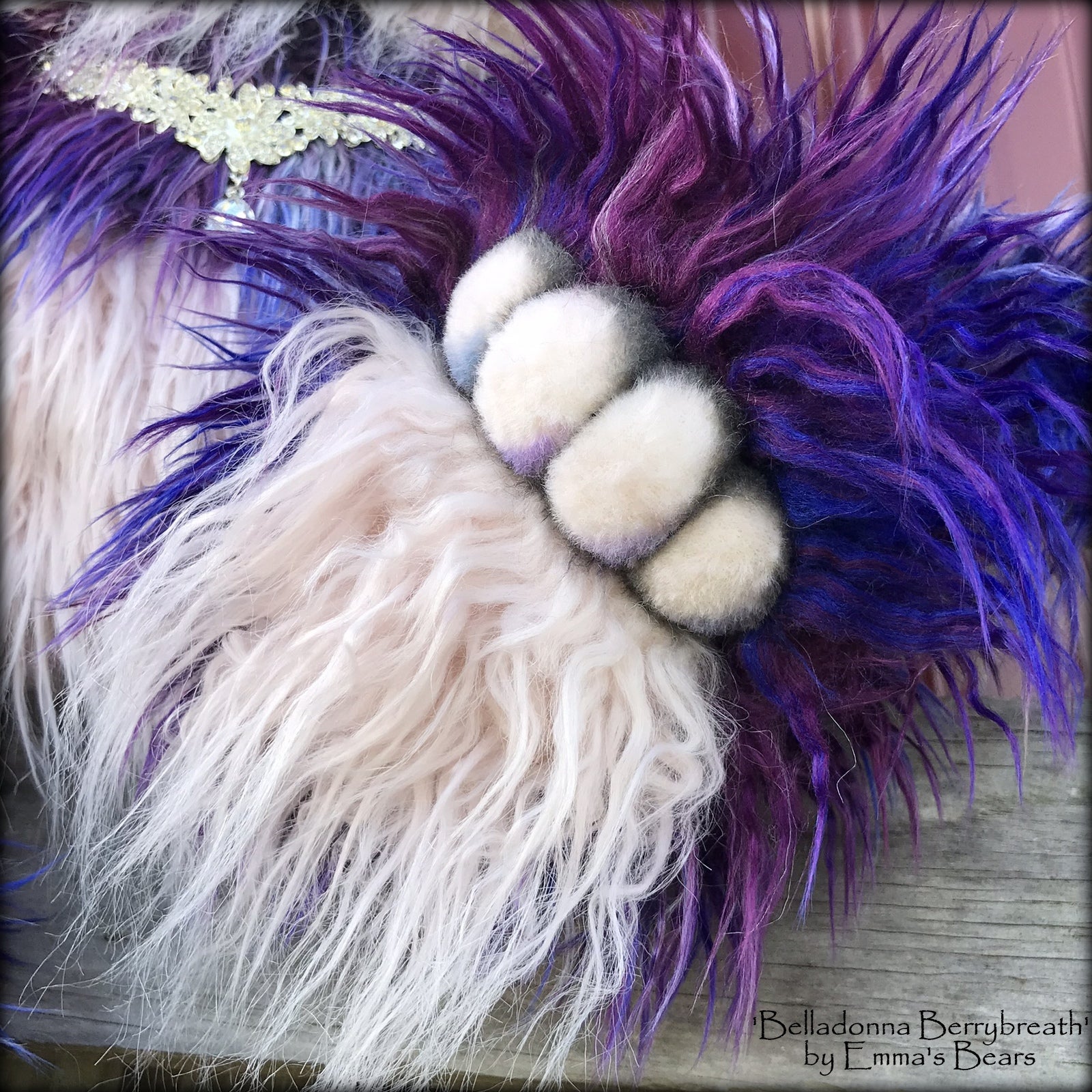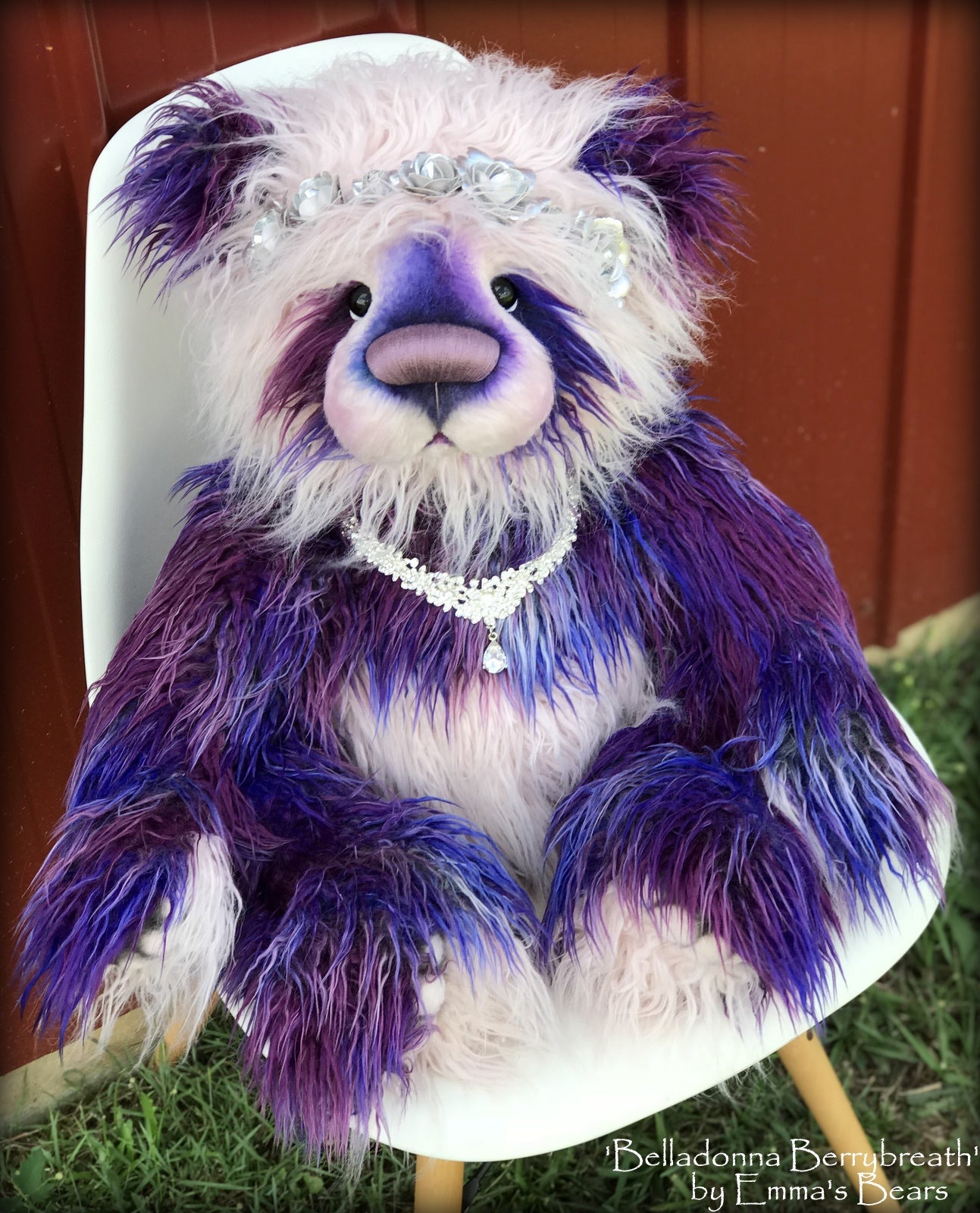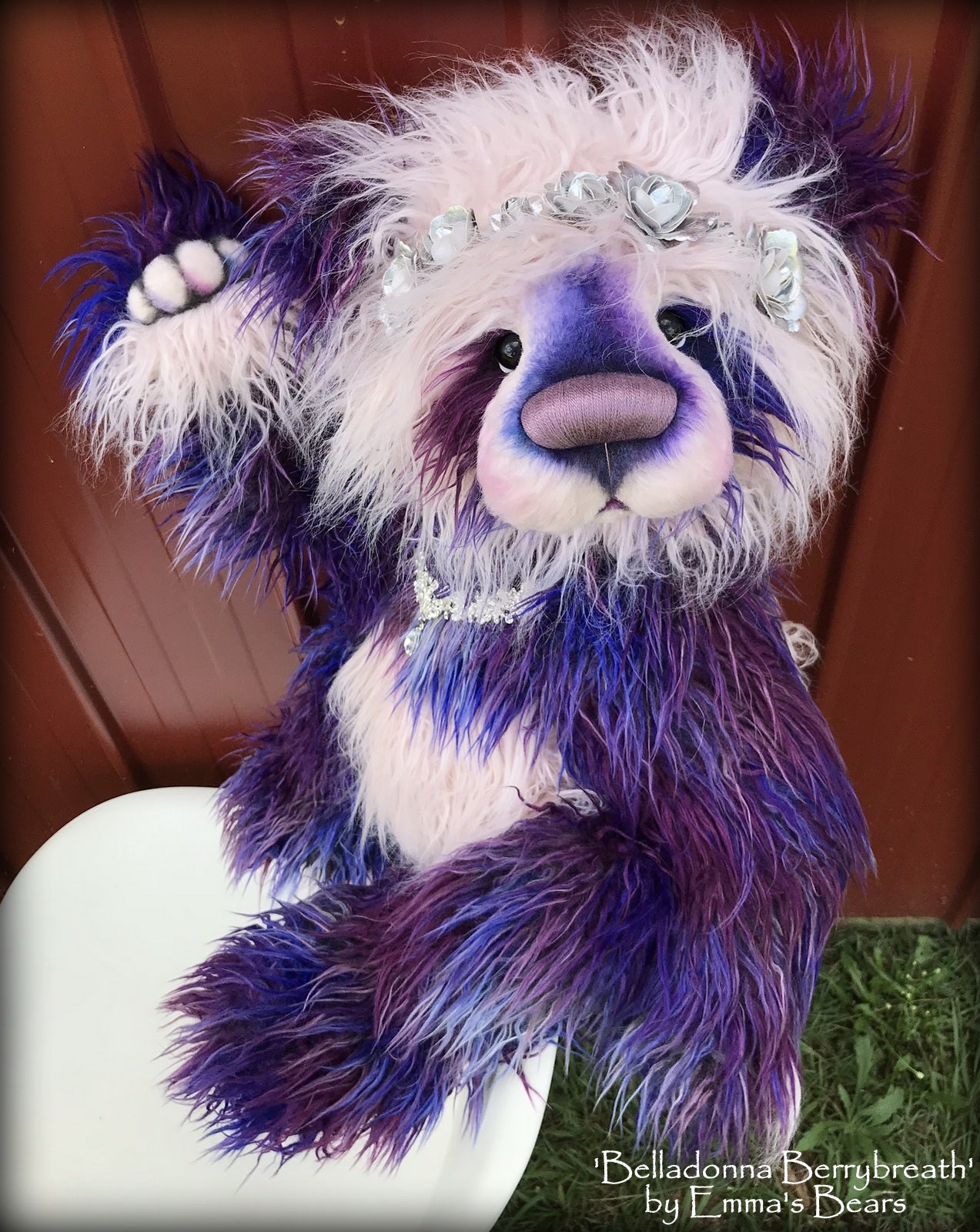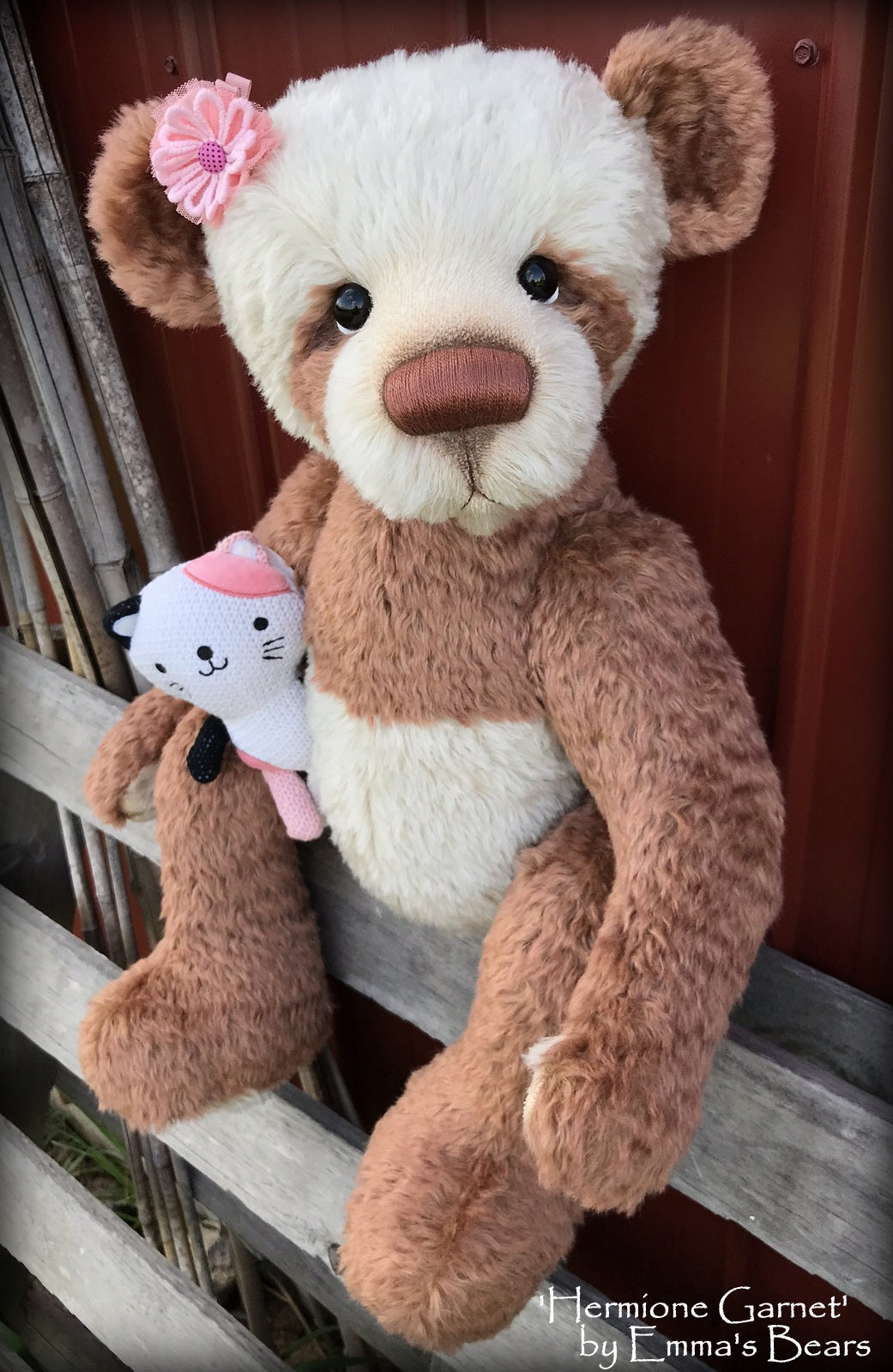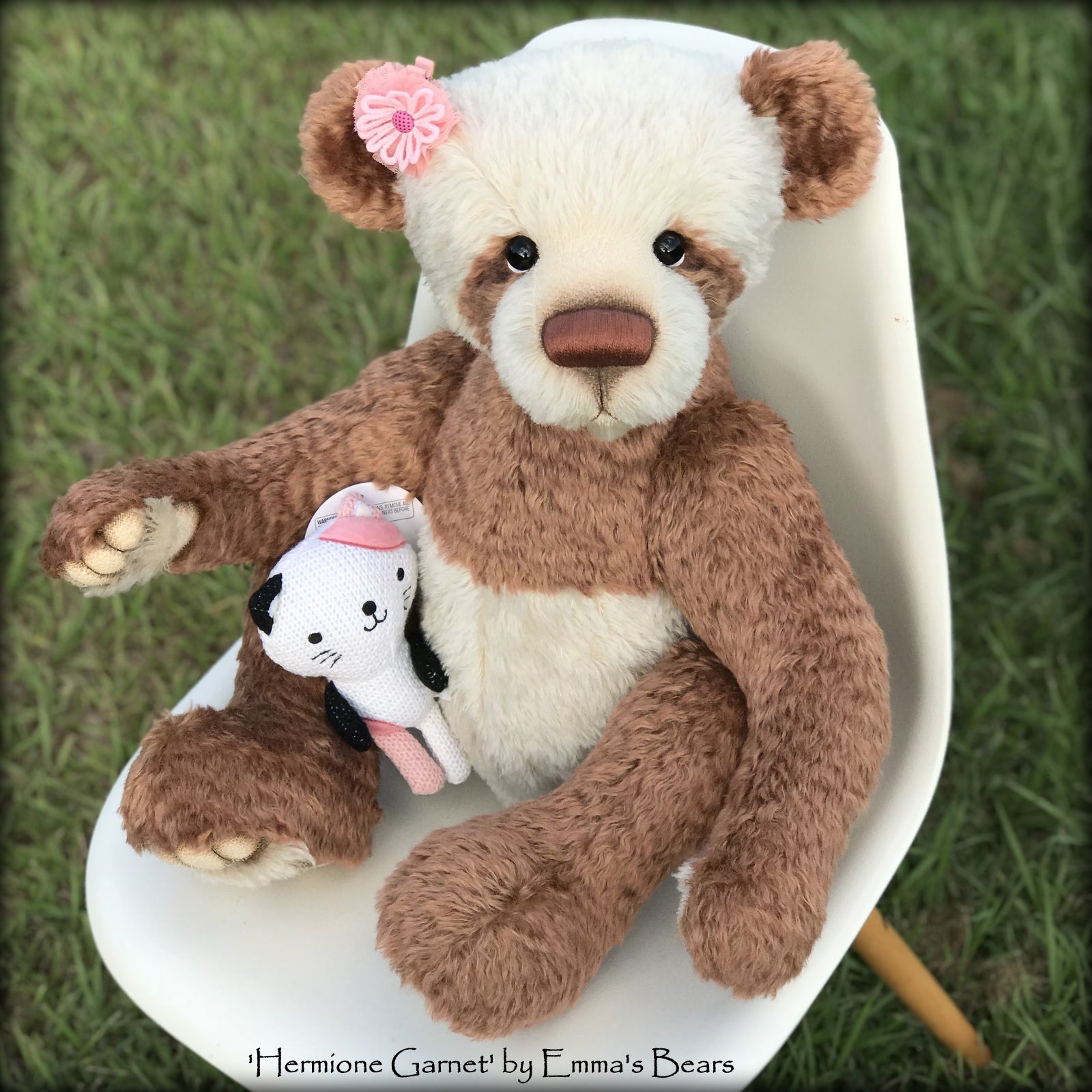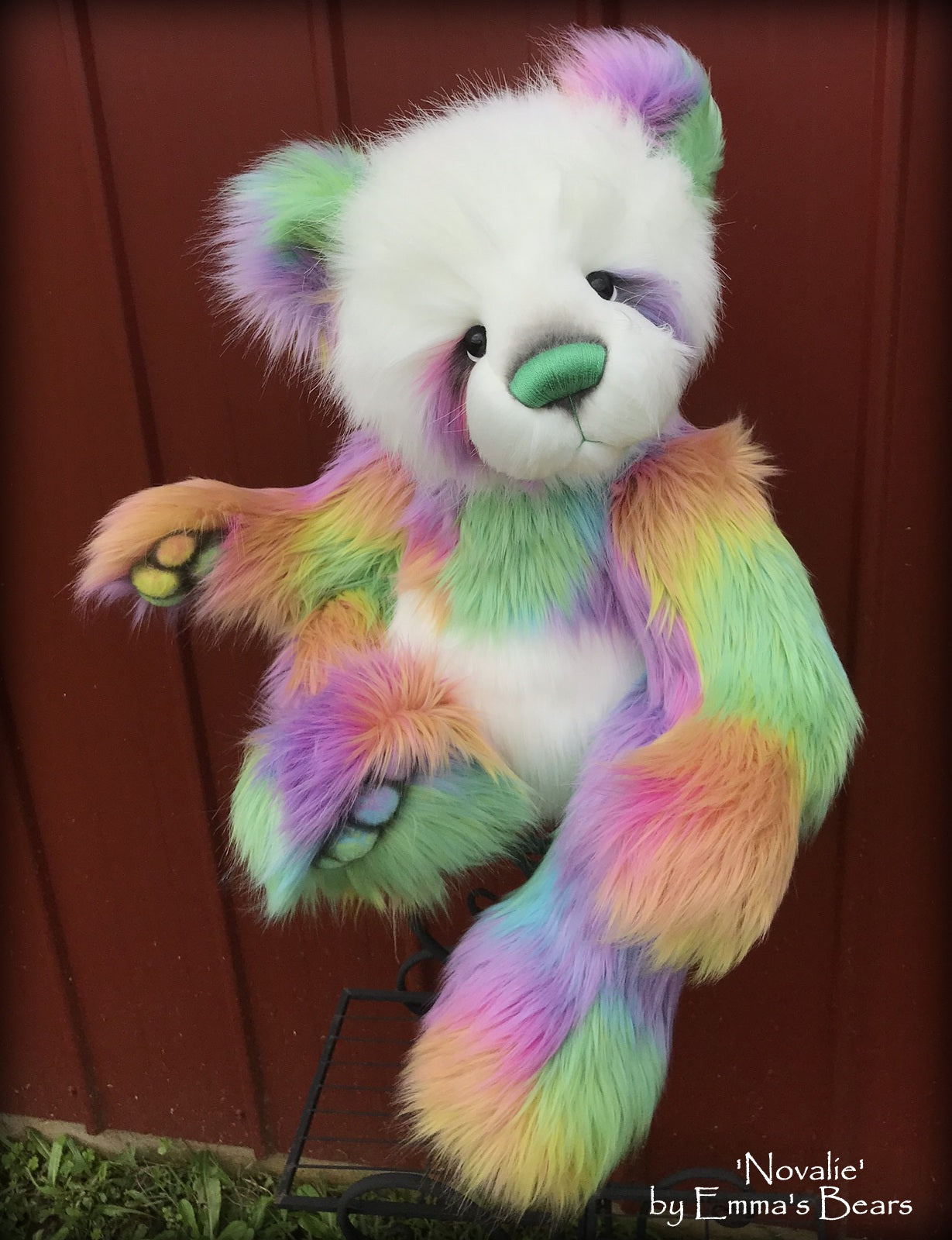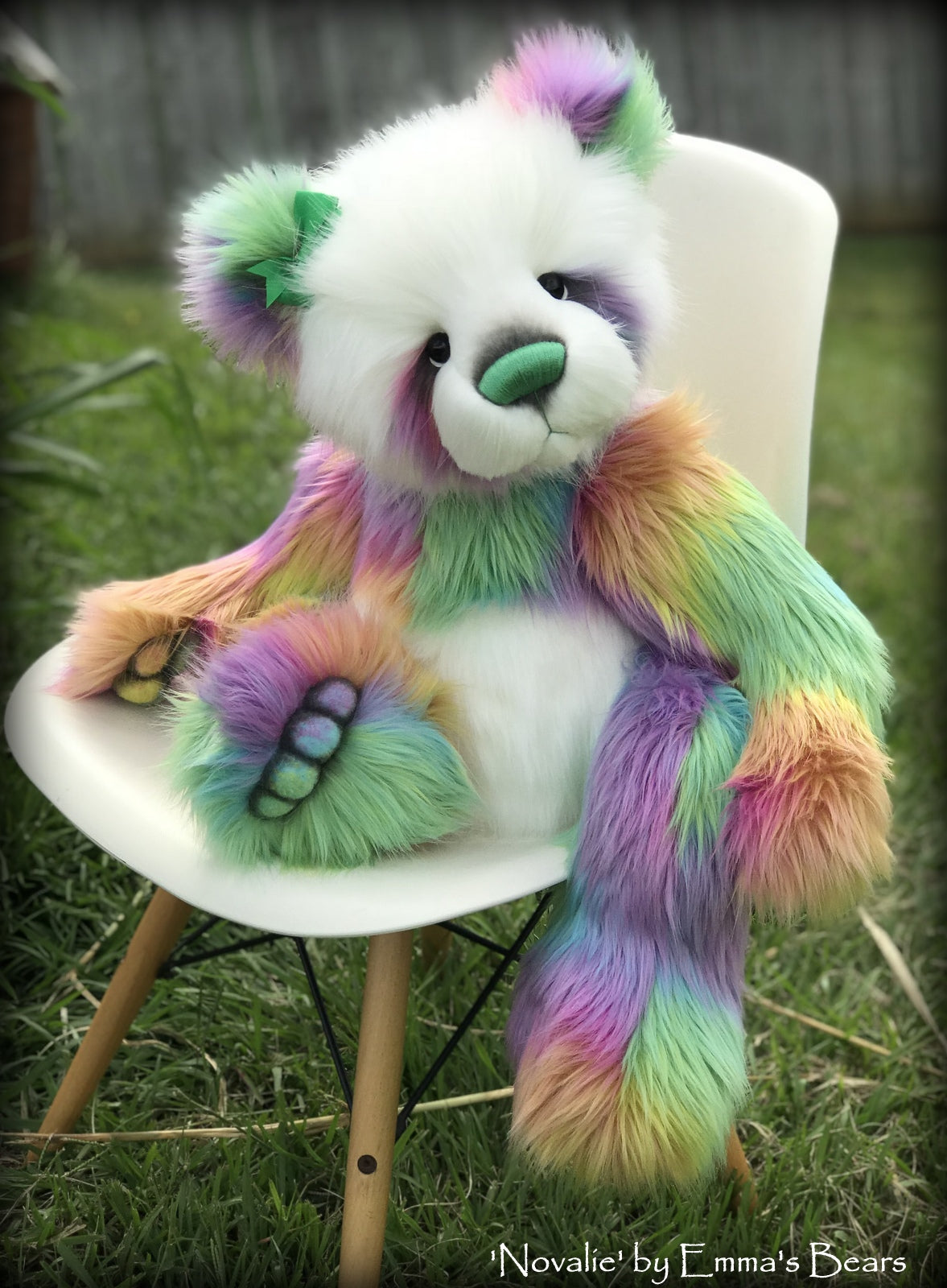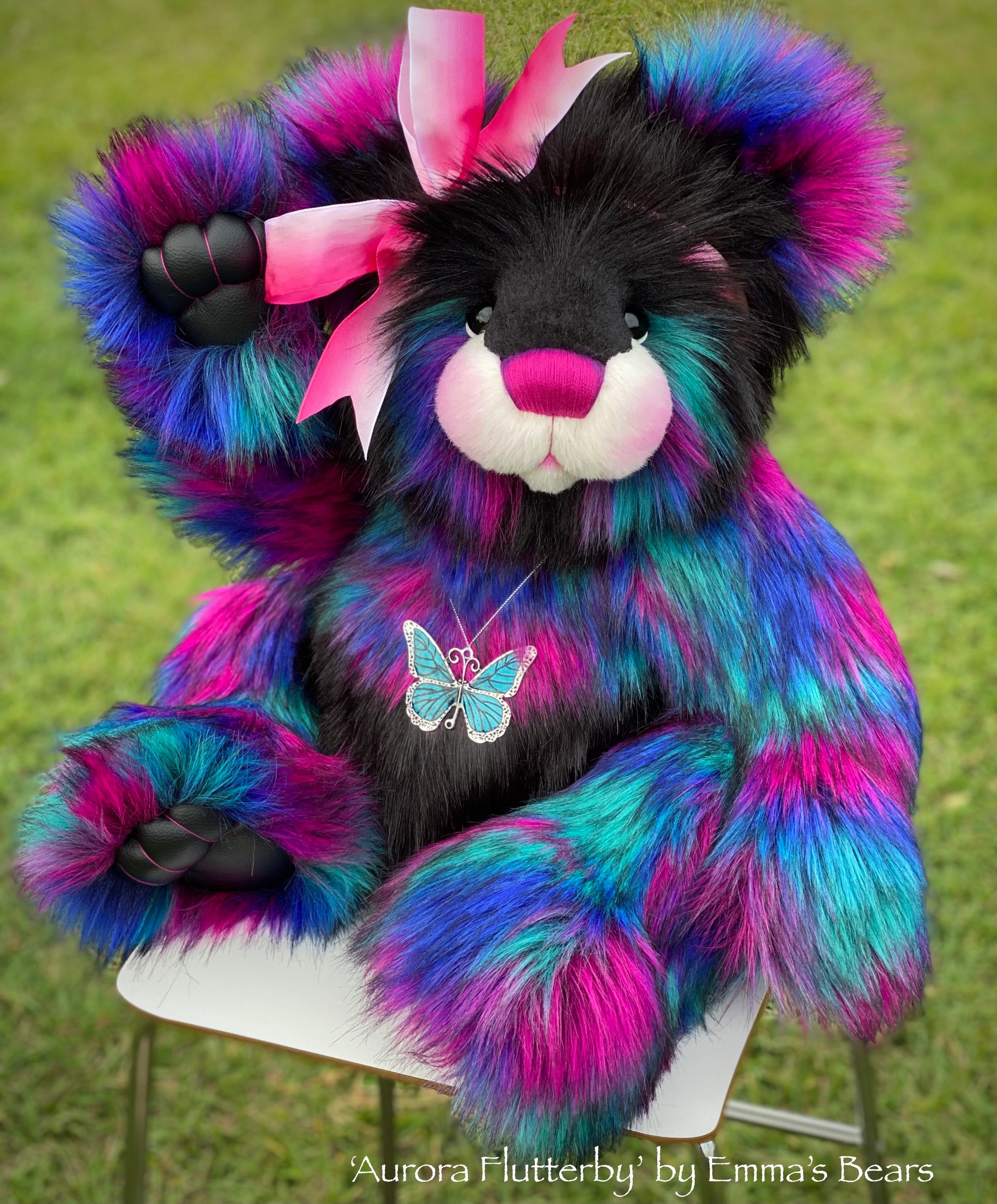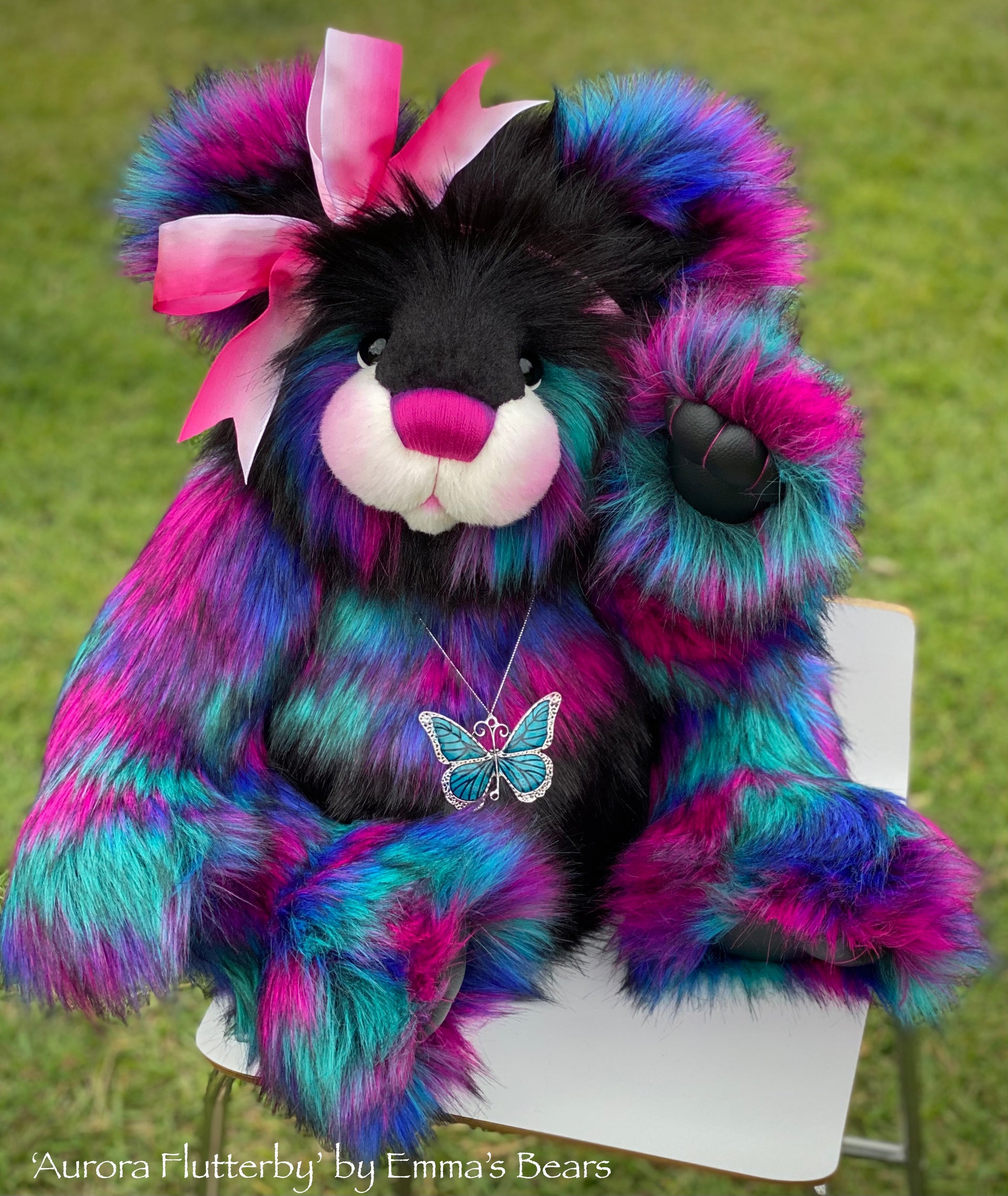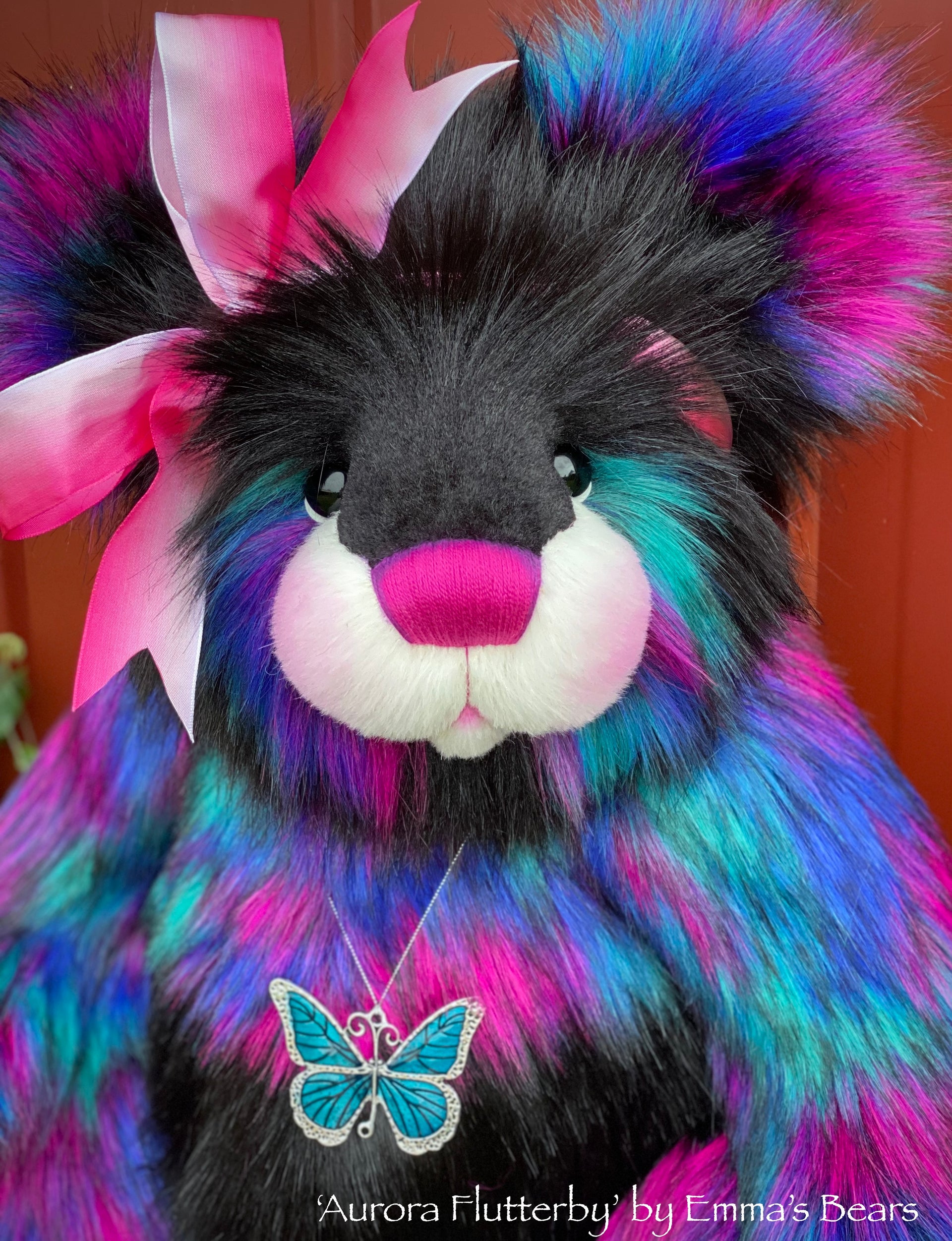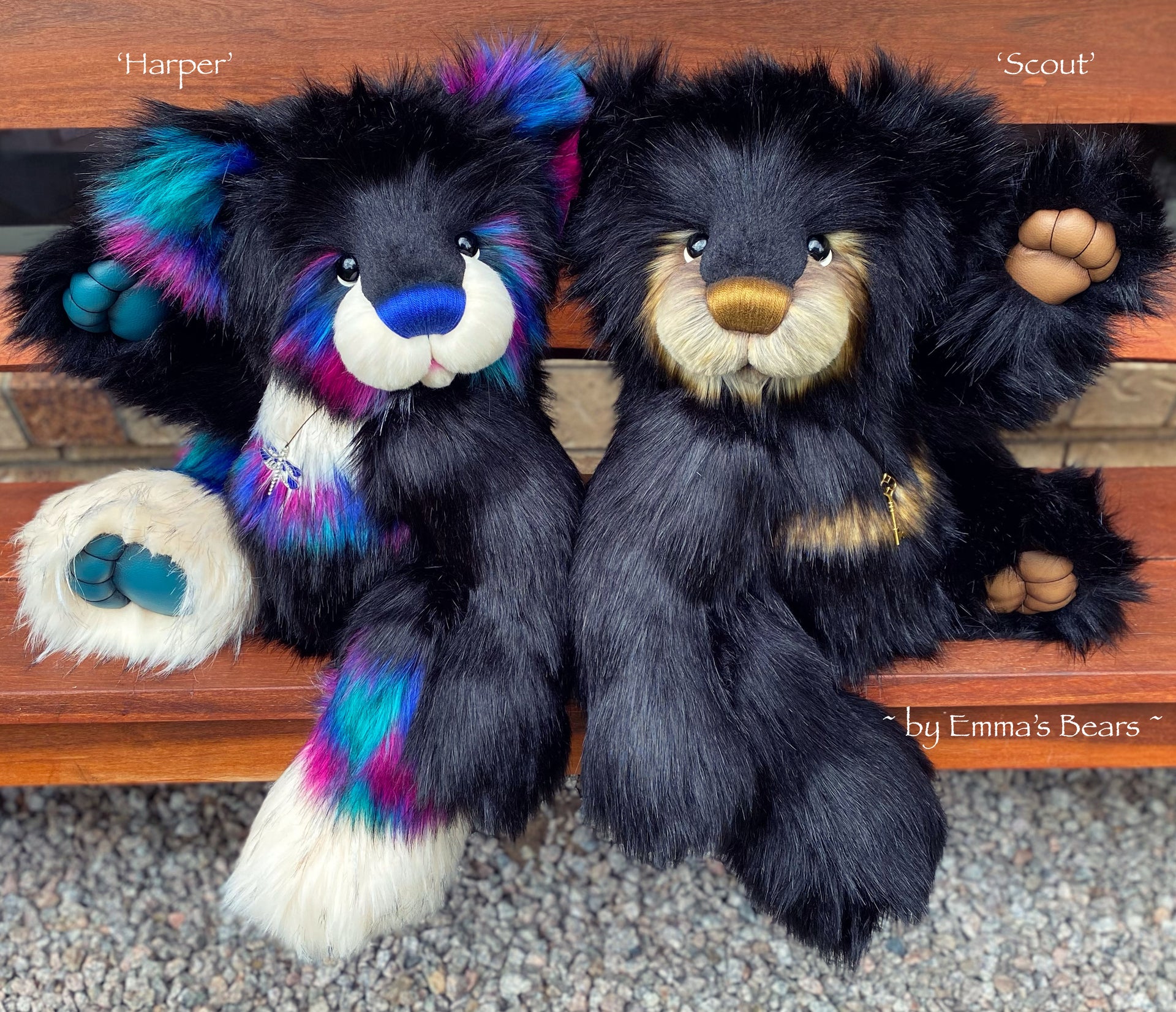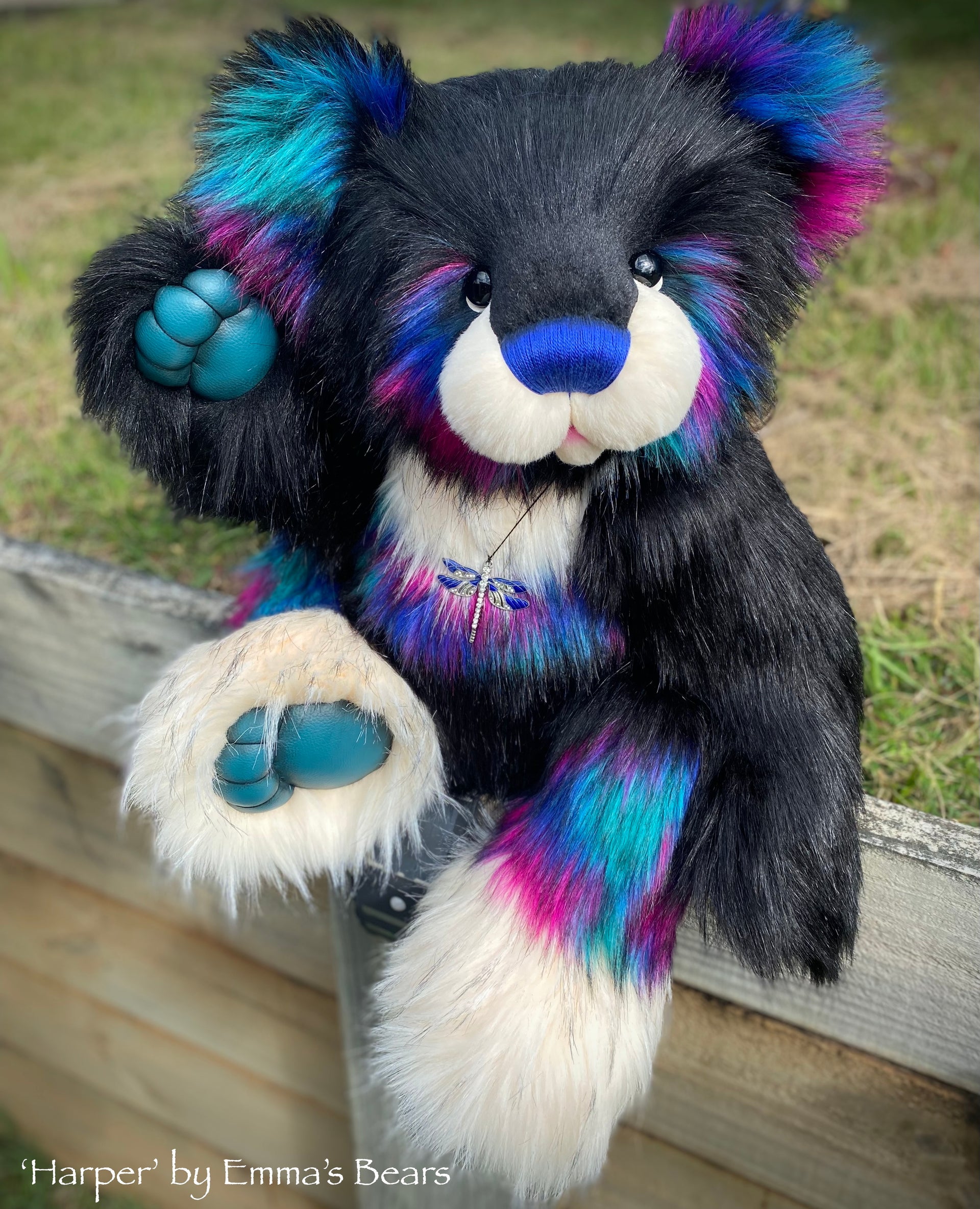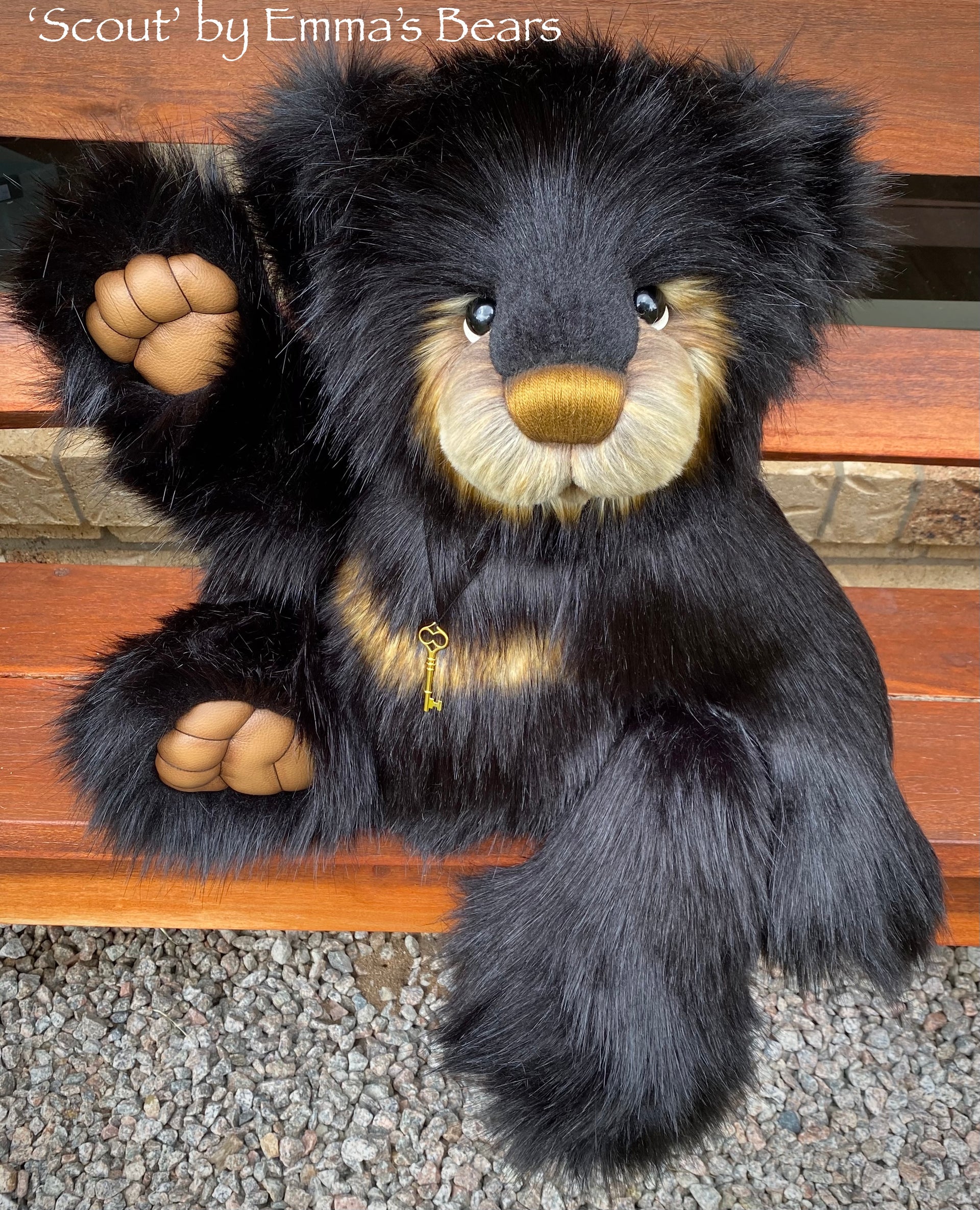 Digital PATTERN - 28" Belladonna Bear


Have you always loved teddy bears, and thought that you might like have a go at making one of your own??? Then why not give one of these guys a go!?

[THE STATS:]

This big bear is a bit of a darling. You will need quite a bit of fabric and stuffing to create her, but the end result is definitely worth it for a gorgeously cuddly companion. The bear ends up approx 28" tall and can be made in both mohair or faux fur (examples of both are included in the photos). 

You will need:
A 1/2m piece of the darker fur (at least 50cm x 140cm)
A fat 1/4m piece of the lighter fur (50cm x 70cm)
16-18mm eyes
1 large piece of Paw pad material (at least a 1/16m piece – 25cm x 35cm) or you can cut the paw pads from the dark faux fur.
90mm joint set
Embroidery thread for the nose/toes
2-3kg of stuffing depending on how firmly you fill your bear.


Suitable for intermediate bear making skills. The pattern is straightforward, but you will need some experience with sewing for strength and durability and stuffing evenly. Instructions are included for the 3D peek-a-boo toe effect as well.

Comes with simplified, step by step instructions and photo of the finished bear for reference.

All pieces are at correct size - no enlarging or reducing required (you will need to assemble some of the pieces before you begin though as they are larger then the A4 pages they're drawn on. All instructions are included for this. 

[DISCLAIMER]
All patterns are copied exactly from my personal stock and have been hand drawn and designed by me. They are also my well loved designs and have been tested on numerous occasions - So i know that they work! Seam allowances, openings. fur directions etc have been pre-marked on the pieces. 
*** IMPORTANT - Please keep in mind that while I do give you permission to sell any bears you make while using my patterns, we just ask that you credit my design when describing/ listing your bear for sale online, or when writing a tag or certificate for your bear (which would just look like a sentence that says 'made using an Emma's Bears pattern'). We see a LOT of our designs being made up and advertised without credit, and it is a little soul destroying. Please do the right thing!
You will receive an emailed PDF file copy of the pattern pieces, photos and instructions.