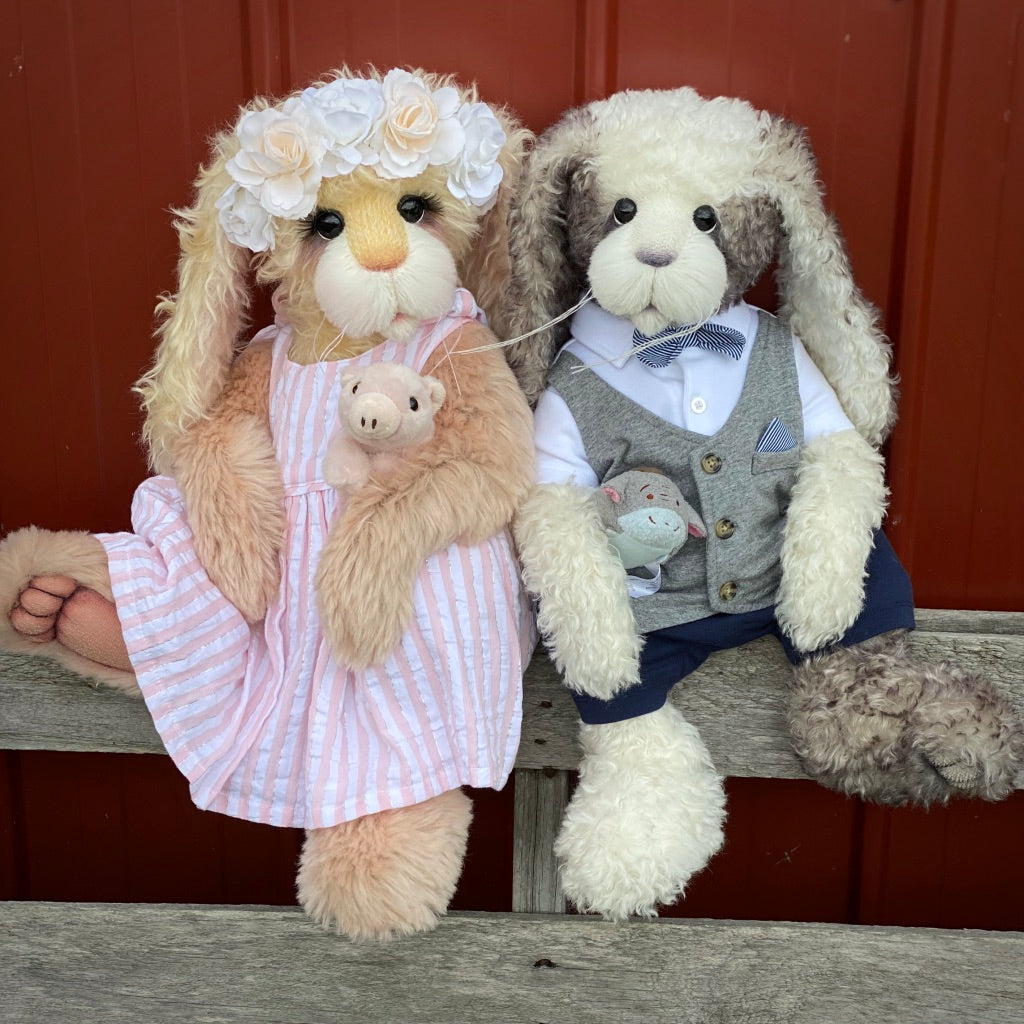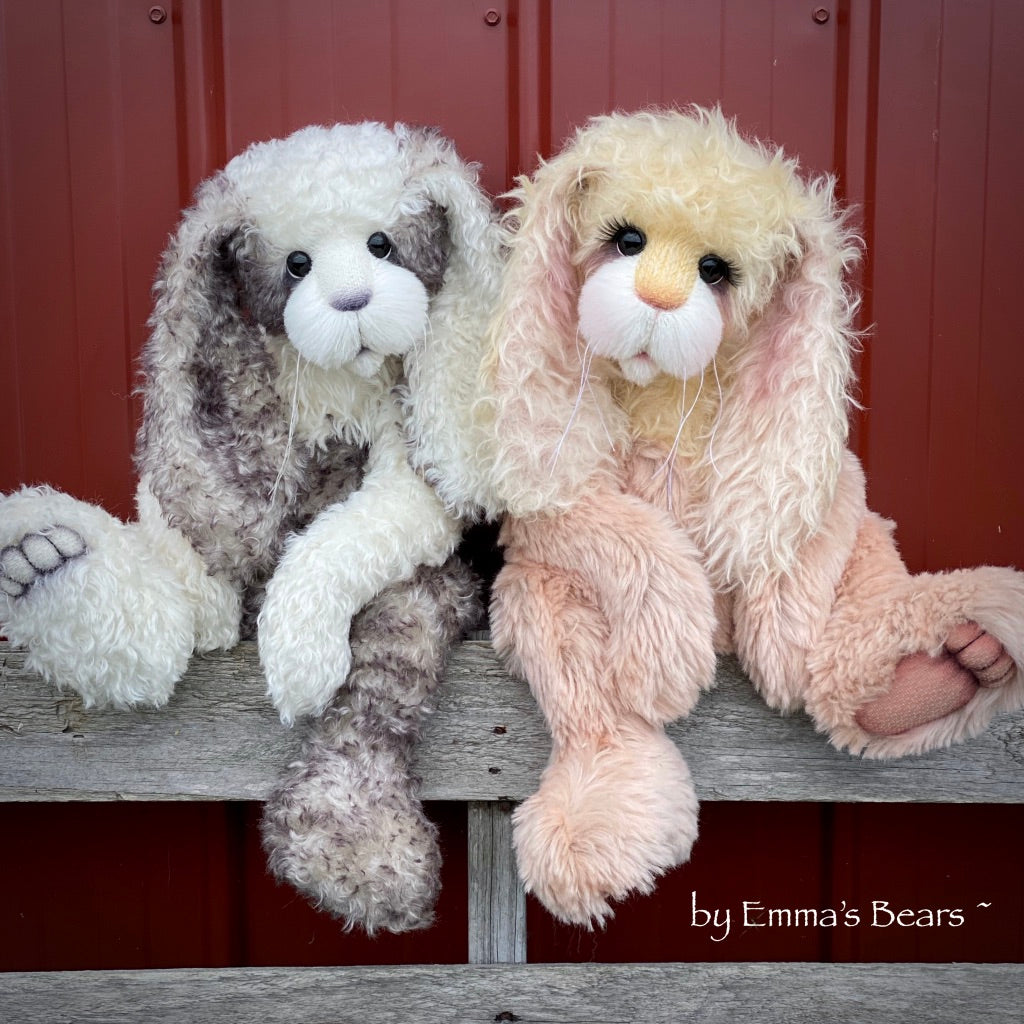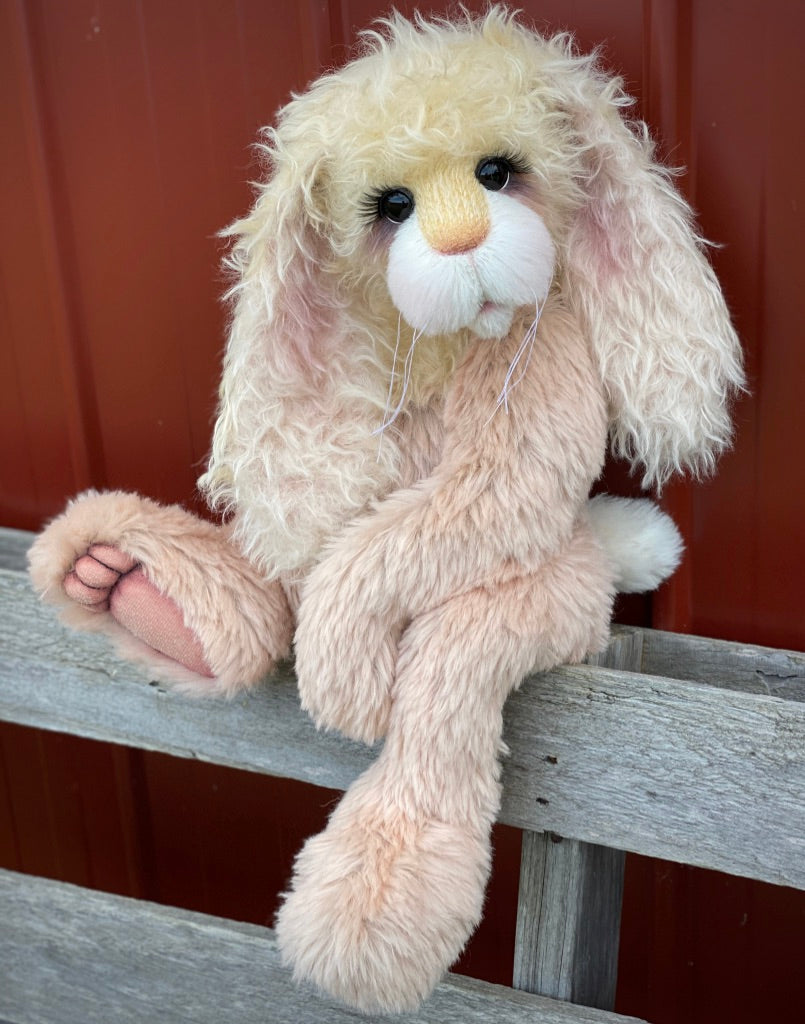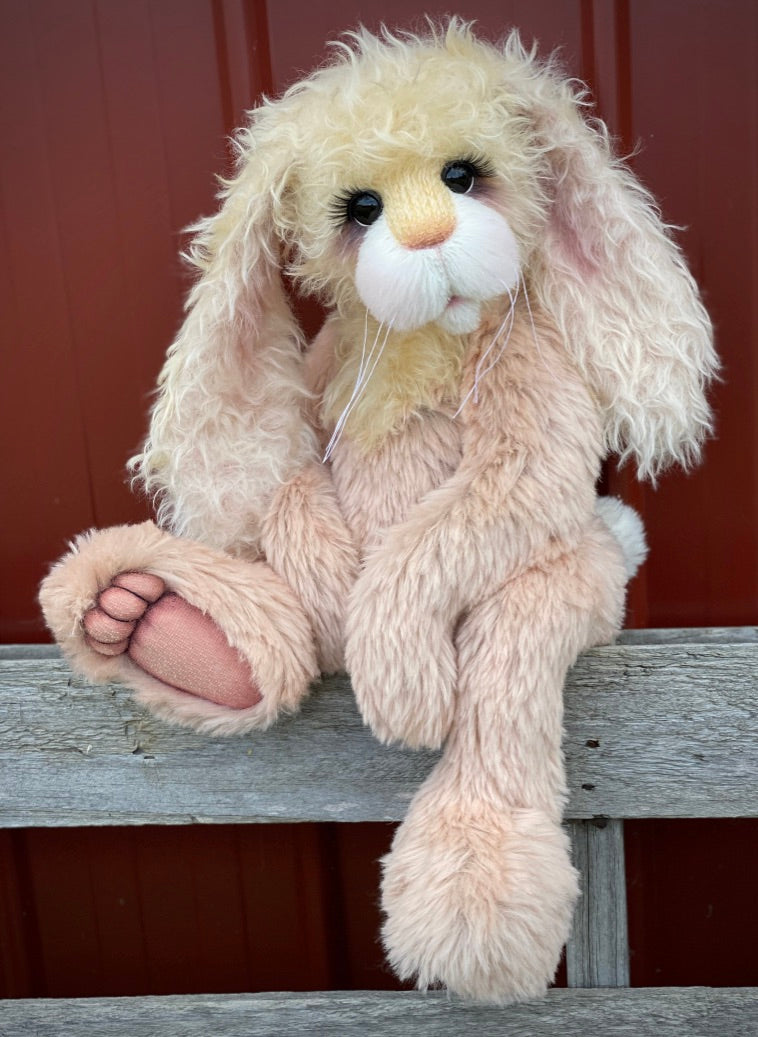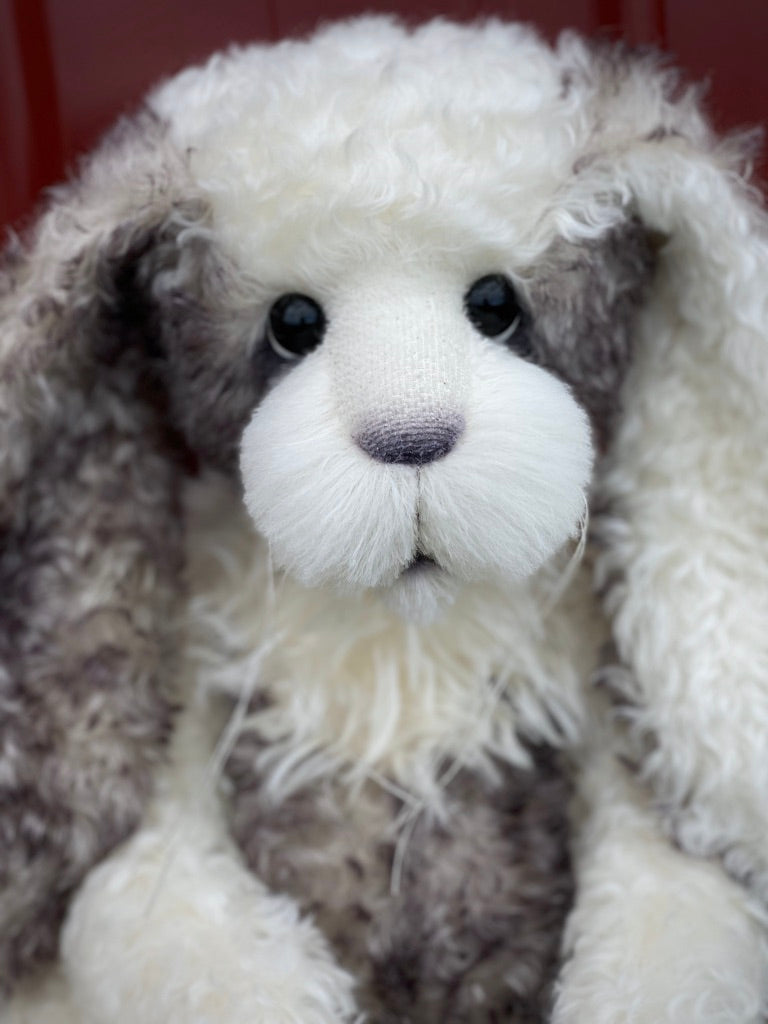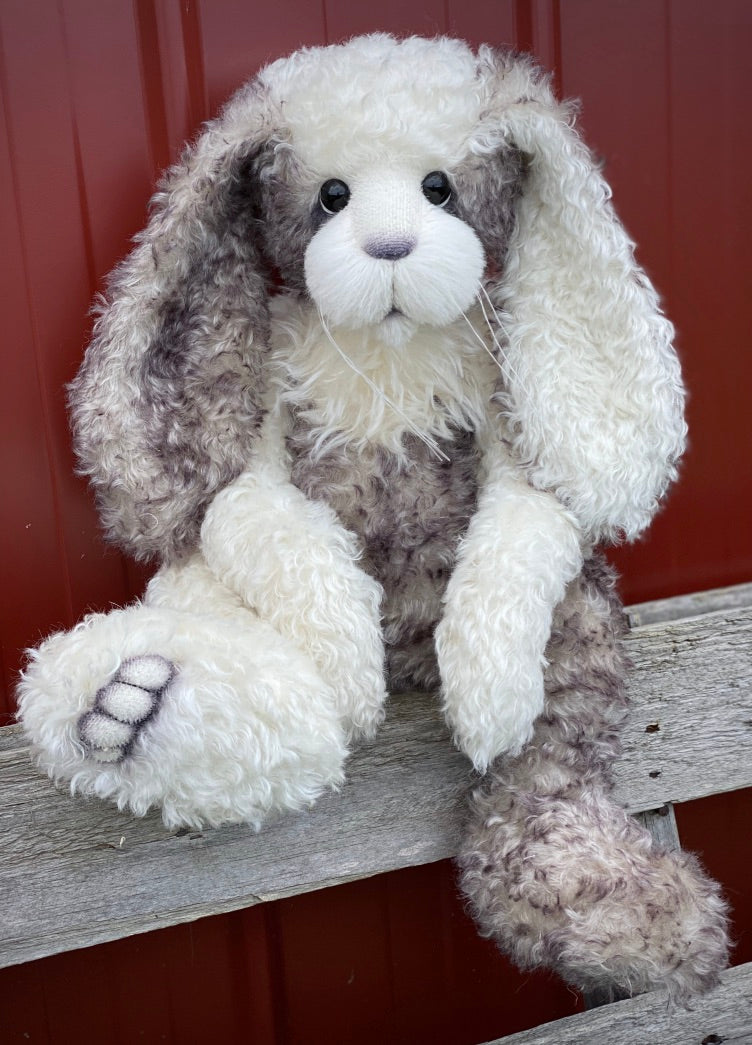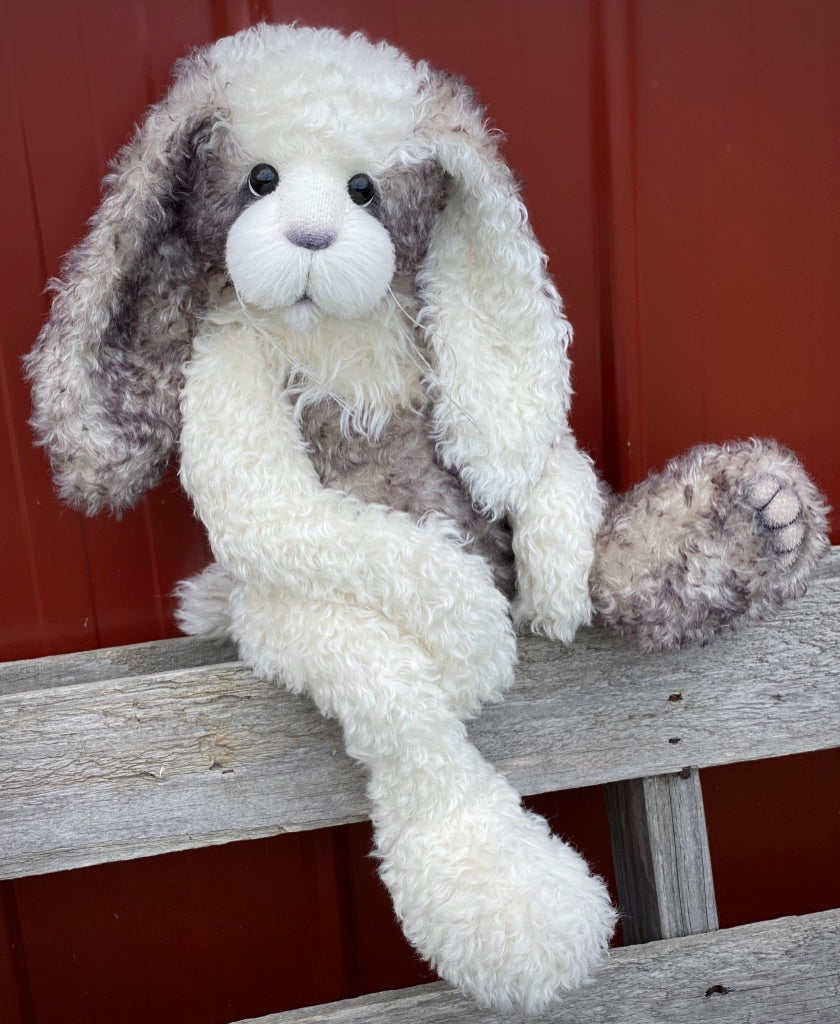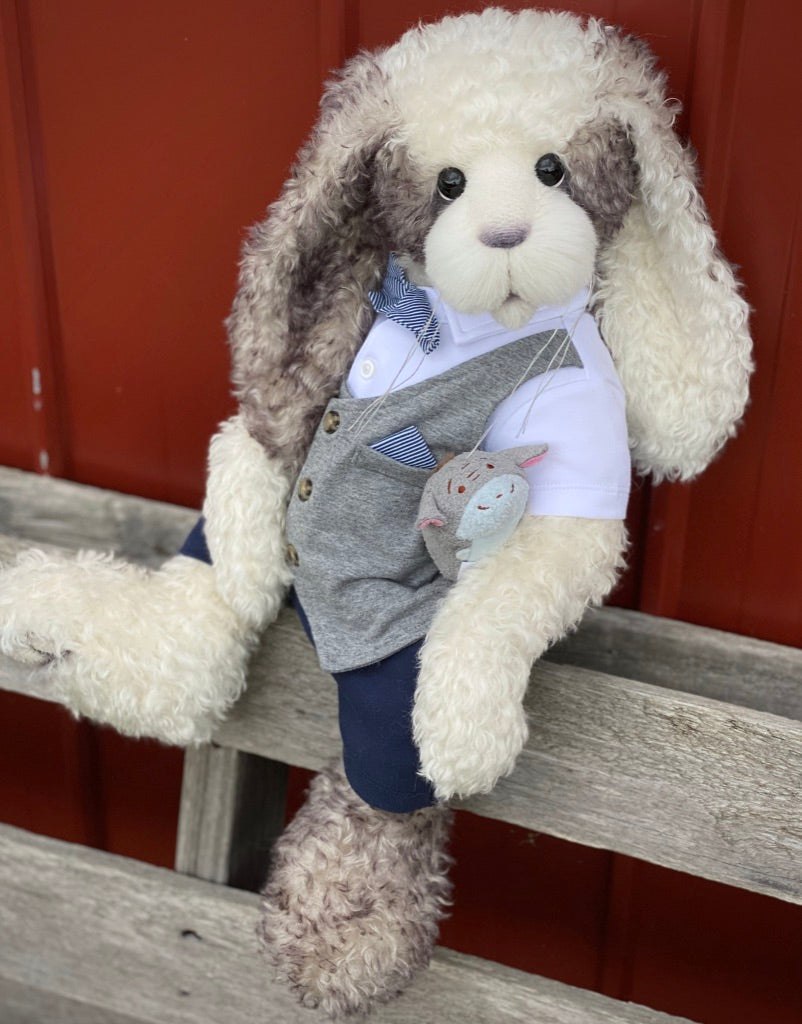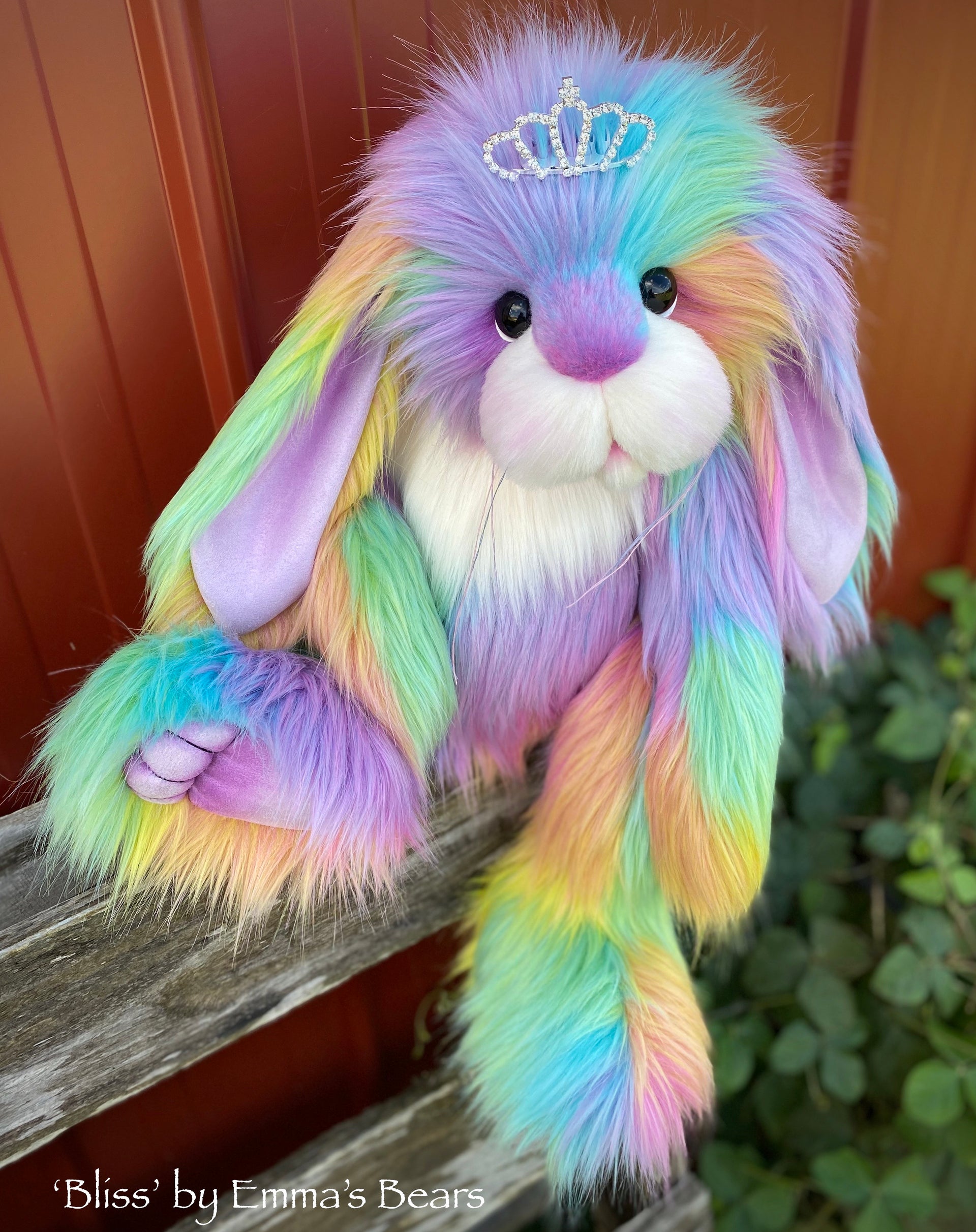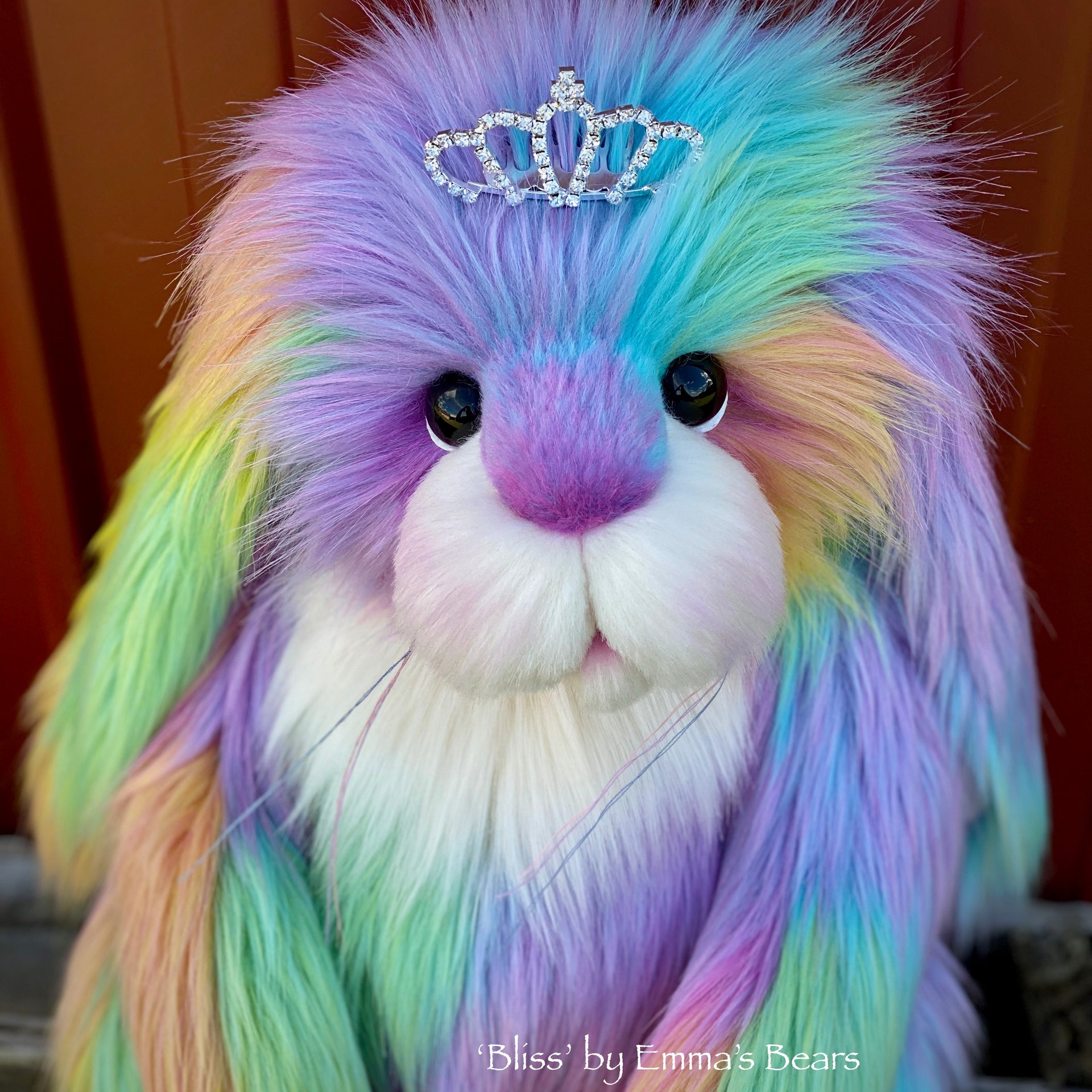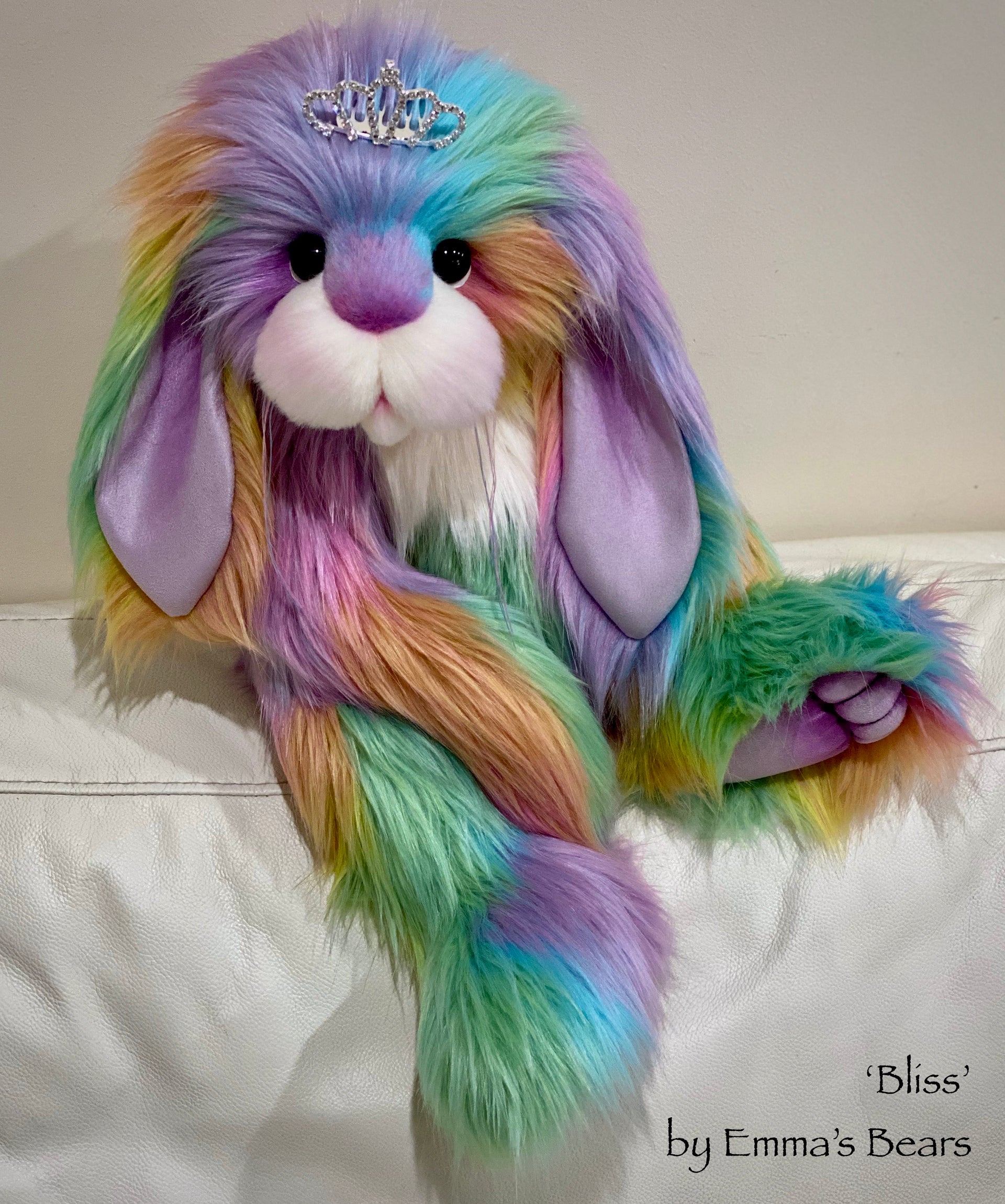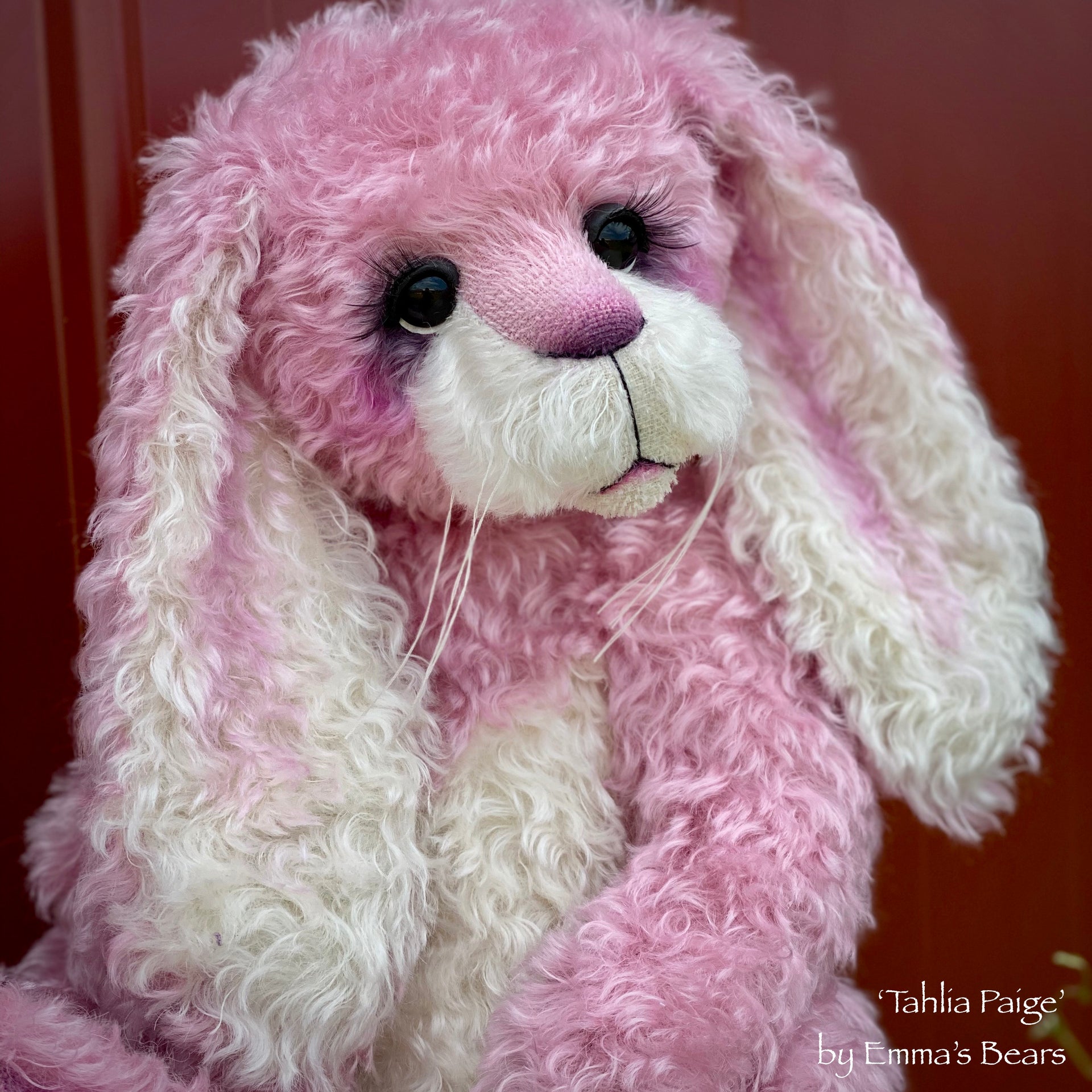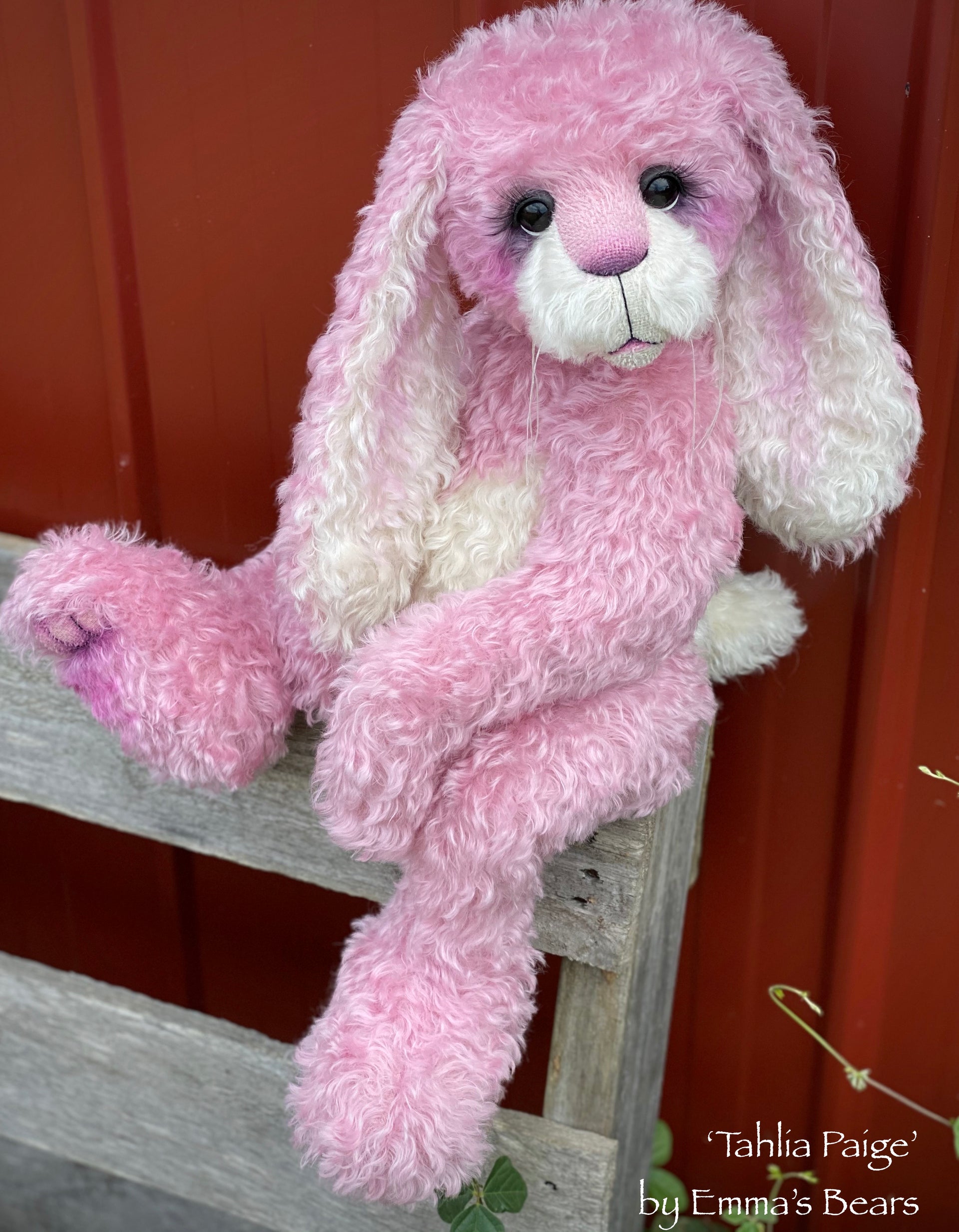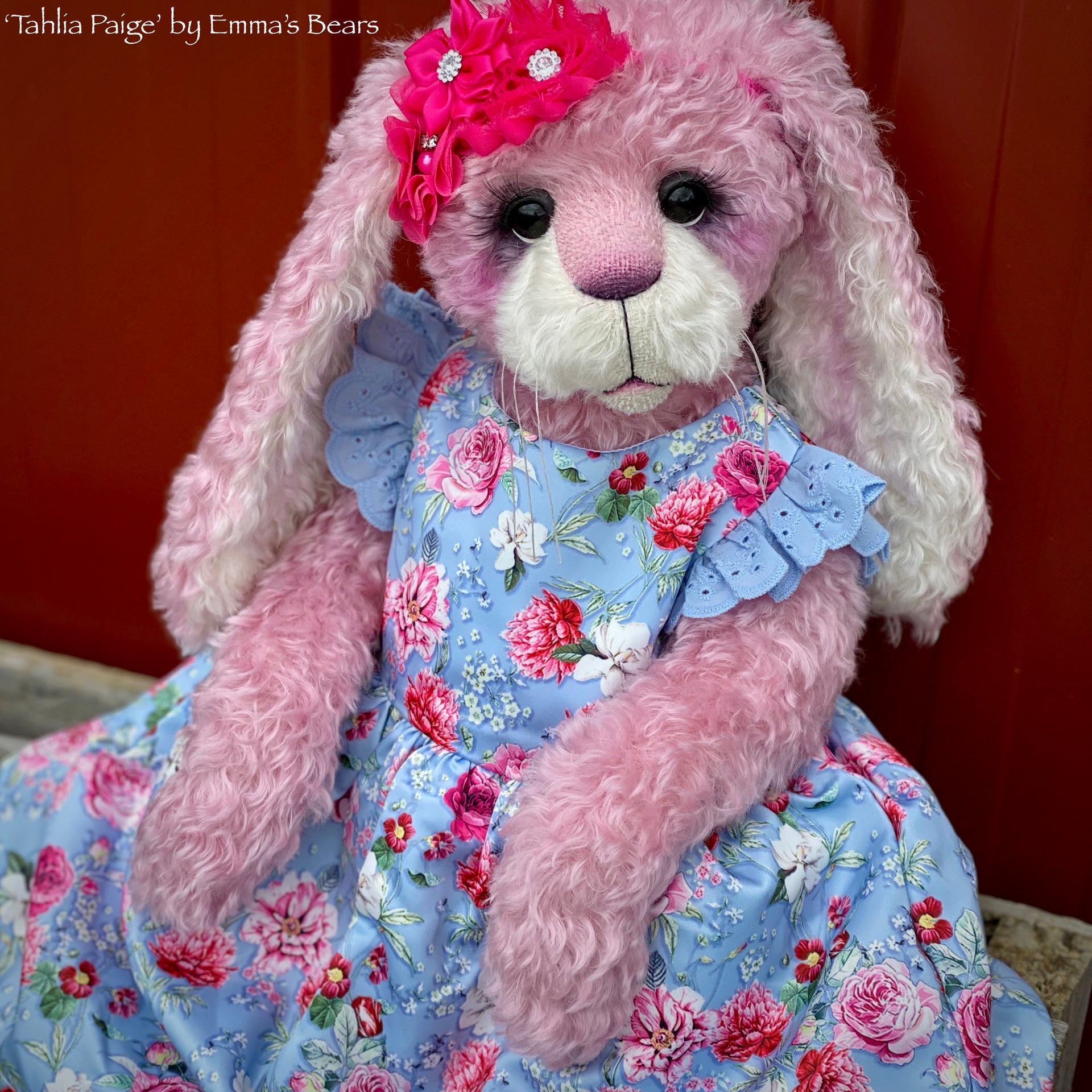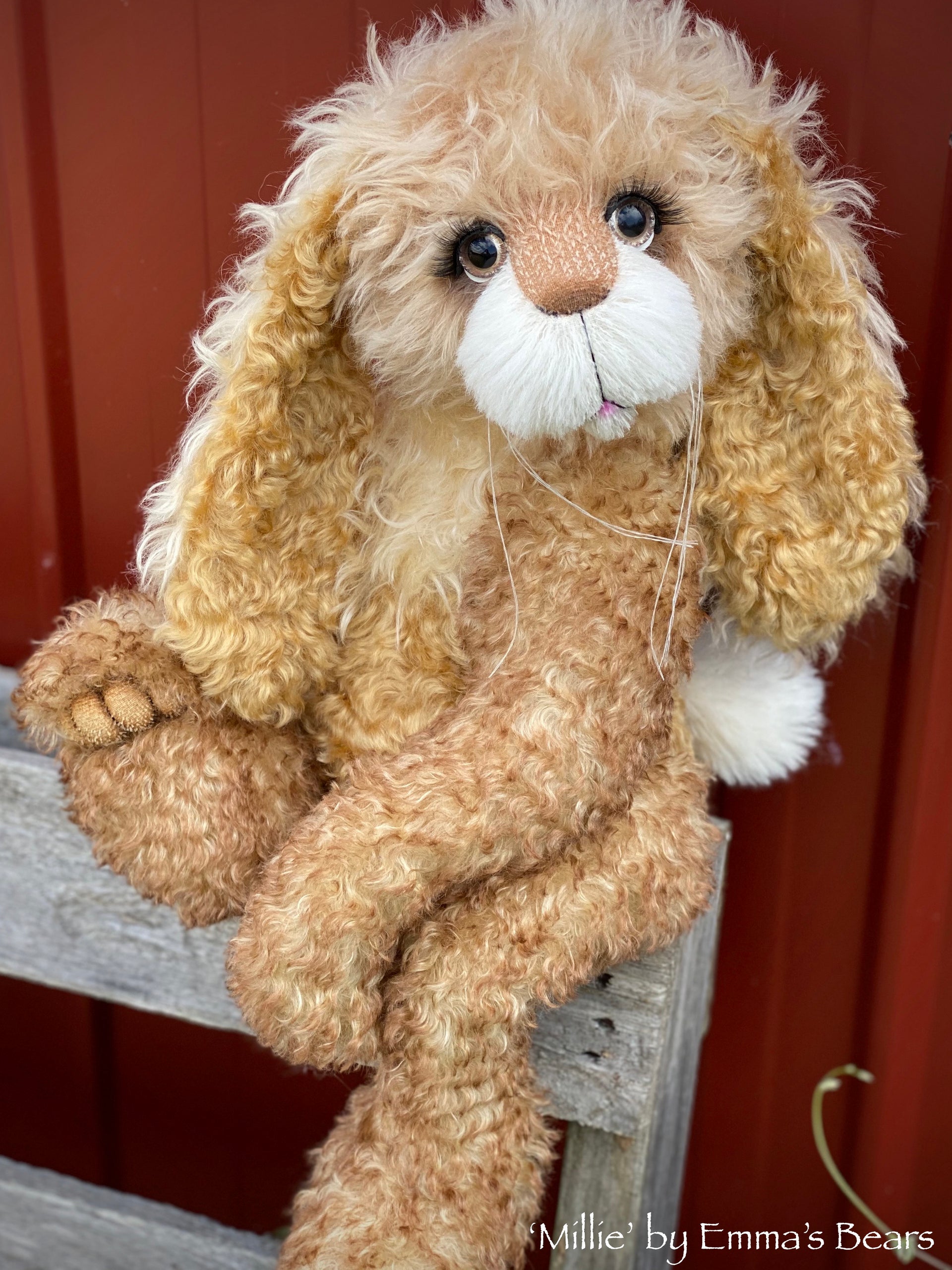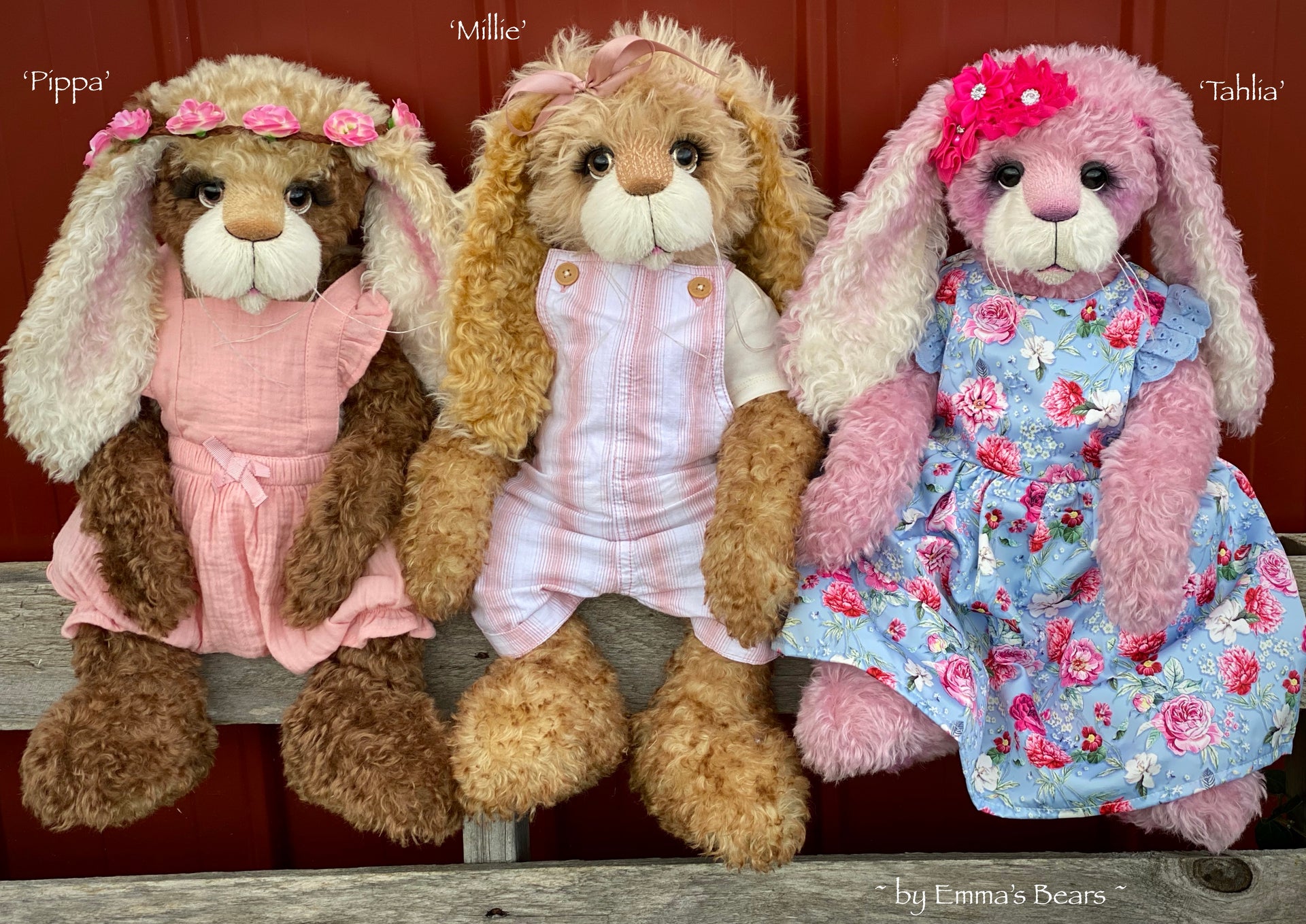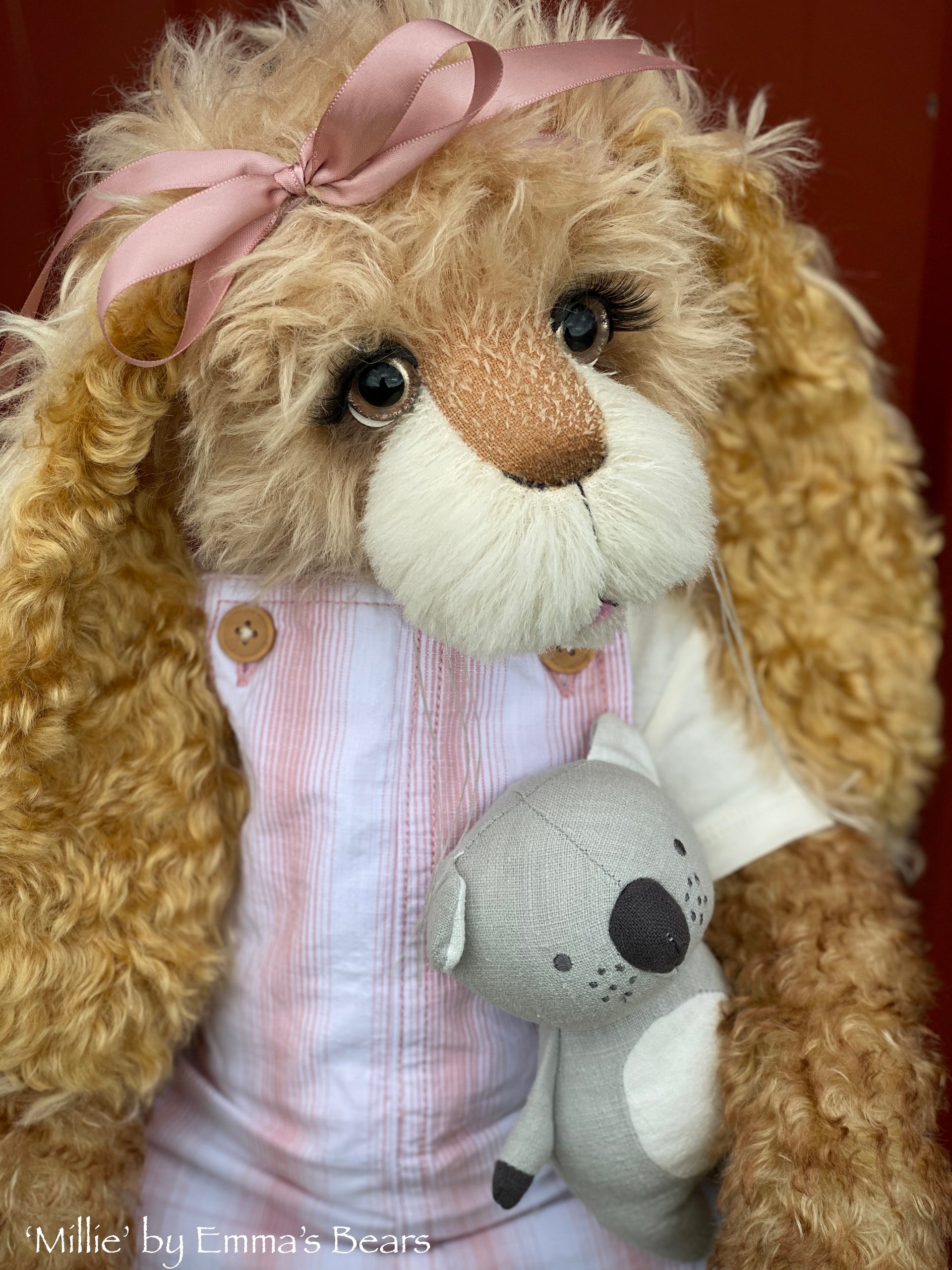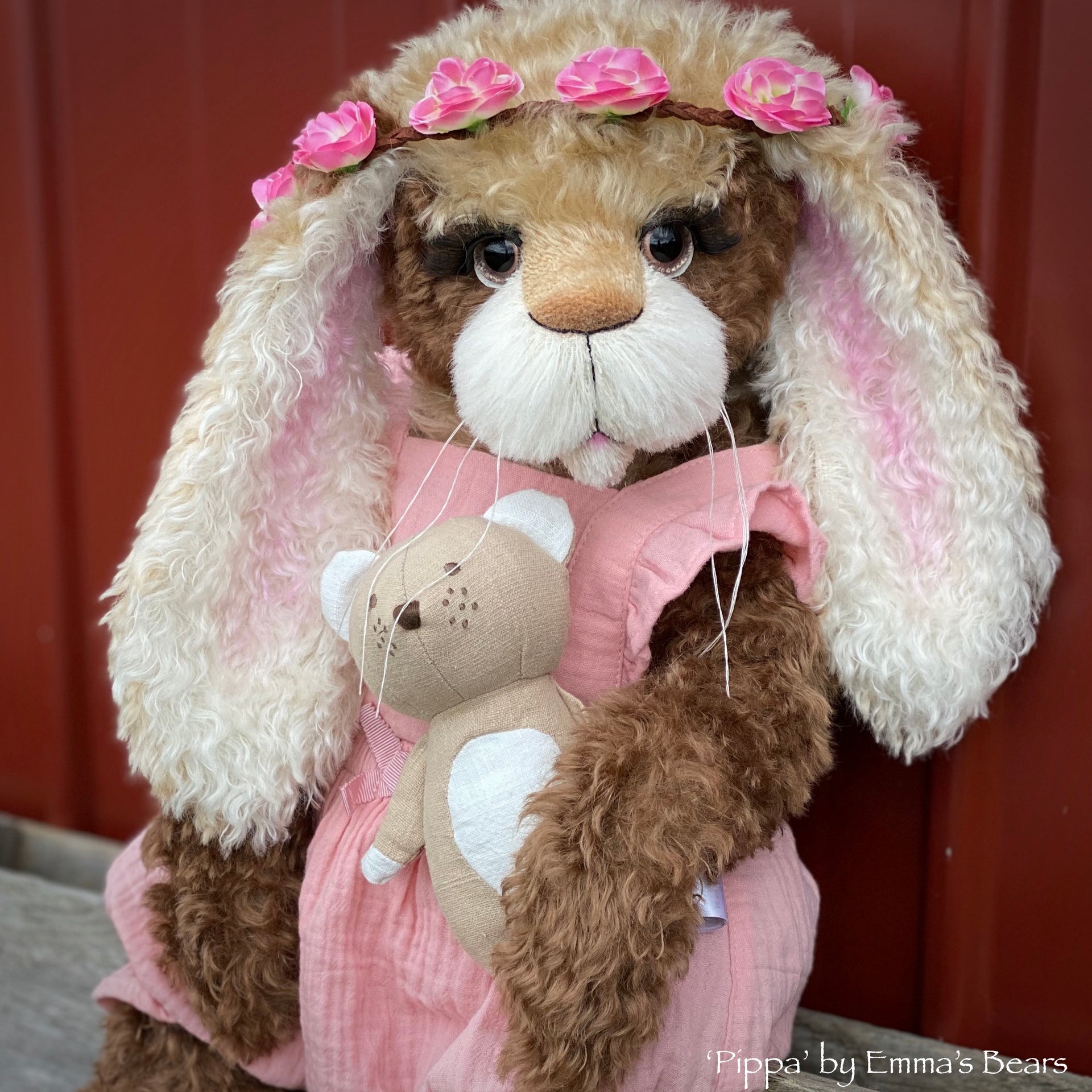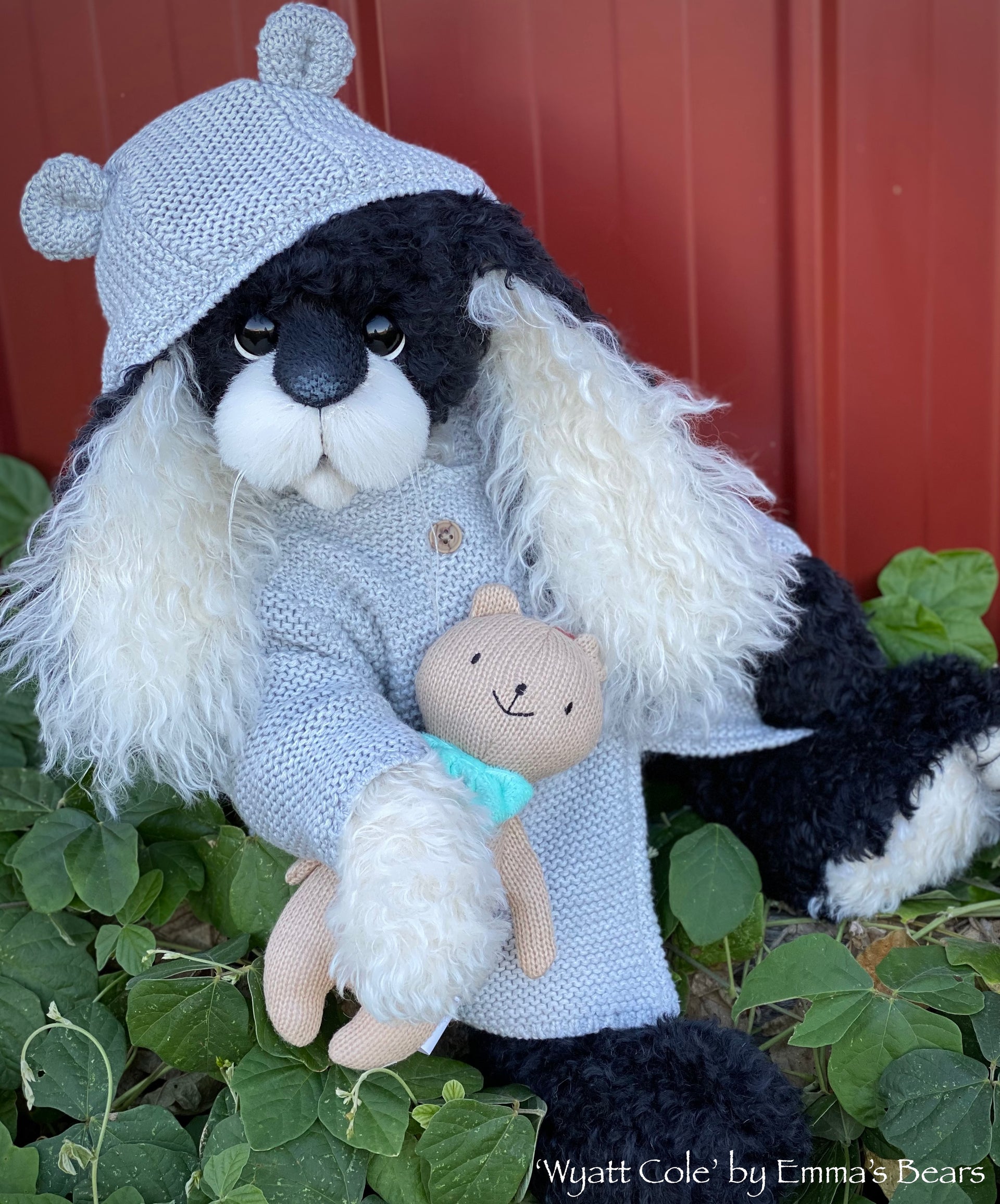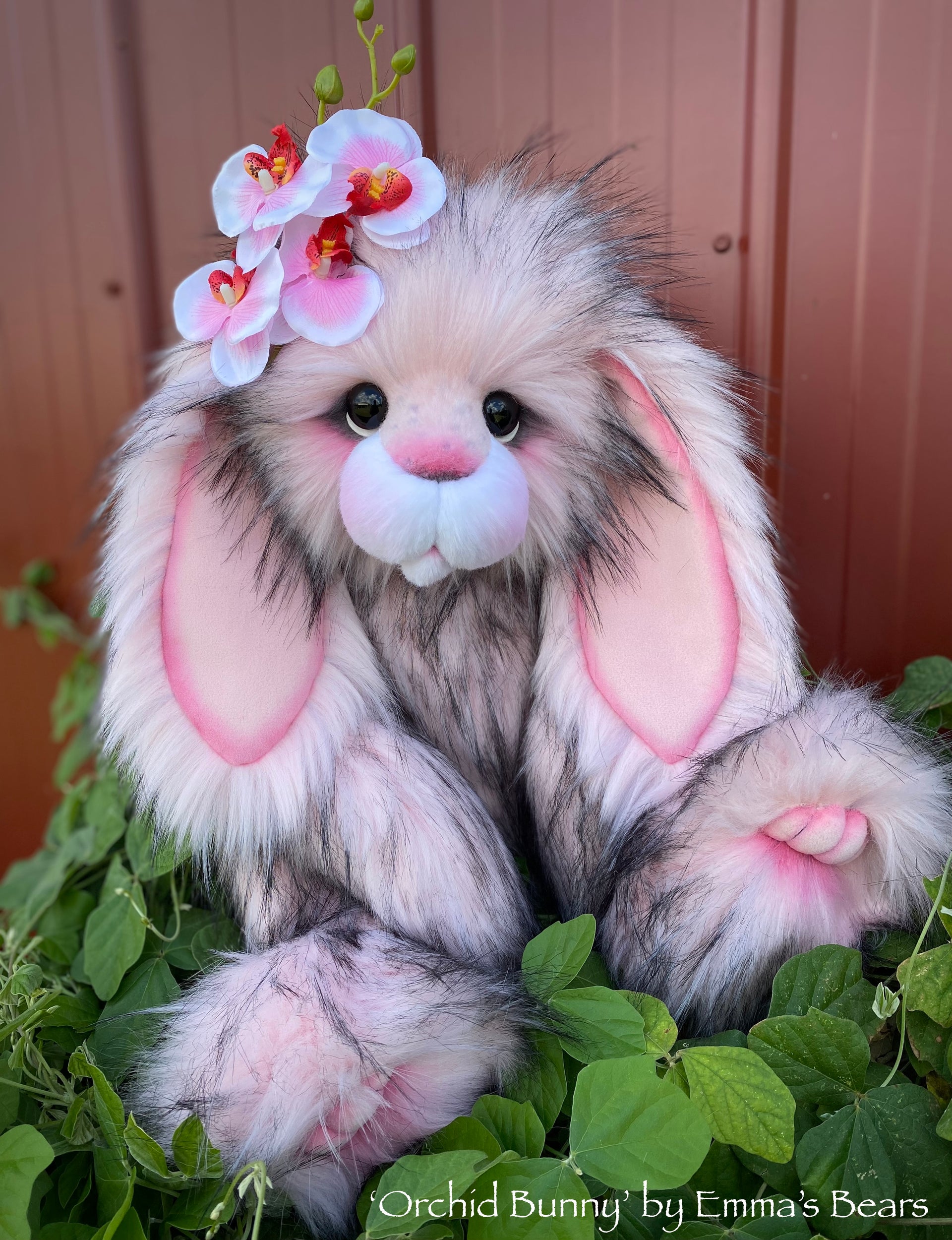 Digital PATTERN - 21" Toddler Bunny

Have you been making bears for a little while now, and feel ready for something a bit more involved?
The design is a little more complicated than some of our beginner patterns, but makes up into the most delightful bunny the size of a human child, able to wear Childrens clothing in size 000 to 0 (depending on the brand you purchase). 
***The Bunnies in the example photos have all been made from this pattern to show how versatile it is ***

[THE STATS:]

This bunny ends up approx 21" tall and is best made in mohair or alpaca if you are weighting it (examples of both are included in the photos). 

You will need:
A 1/2m piece of fur (at least 50cm x 140cm) or a 1/2m piece of coloured fur and an 1/8m piece of white fur if wanting to cut the tail, cheeks, inner ears and upper body from a lighter colour. 
16-20mm eyes (either black or they can be hand-painted)
1 piece of Paw pad material (approx a 1/16m piece – 25cm x 35cm) or you can cut the paw pads from the fur and trim it back.
60mm joint set
Embroidery thread for the nose/toes
approx 800g of stuffing depending on how firmly you fill your bunny and 500g-2kg of bead shot if you plan to weight your bear as well.


Suitable for intermediate bear making skills. The pattern is not terribly difficult, but it will help to have some bear making experience. If planning to weight your baby bunny, you will need some experience with sewing for strength and durability and stuffing evenly. Instructions are included for the 3D toe effect as well.

Comes with detailed, step by step instructions and photos of finished bunnies for reference.

All pieces are at correct size - no enlarging or reducing required.

[DISCLAIMER]
All patterns are copied exactly from my personal stock and have been hand drawn and designed by me. They are also my well loved designs and have been tested on numerous occasions - So i know that they work! Seam allowances, openings. fur directions etc have been pre-marked on the pieces. 
*** IMPORTANT - Please keep in mind that while I do give you permission to sell any bears you make while using my patterns, we just ask that you credit my design when describing/ listing your bear for sale online, or when writing a tag or certificate for your bear (which would just look like a sentence that says 'made using an Emma's Bears pattern'). We see a LOT of our designs being made up and advertised without credit, and it is a little soul destroying. Please do the right thing!
You will receive an emailed PDF file copy of the pattern pieces, photos and instructions.