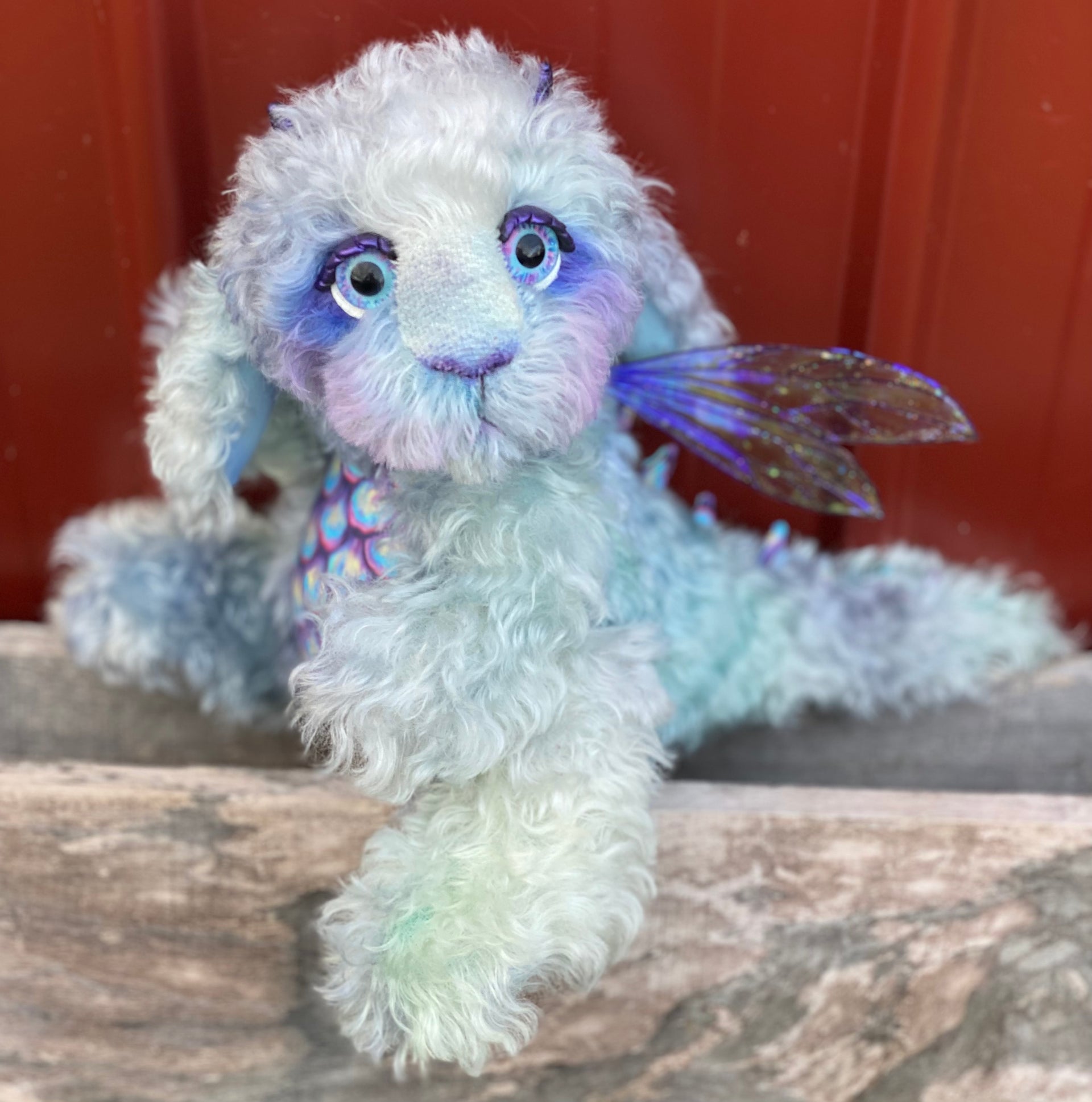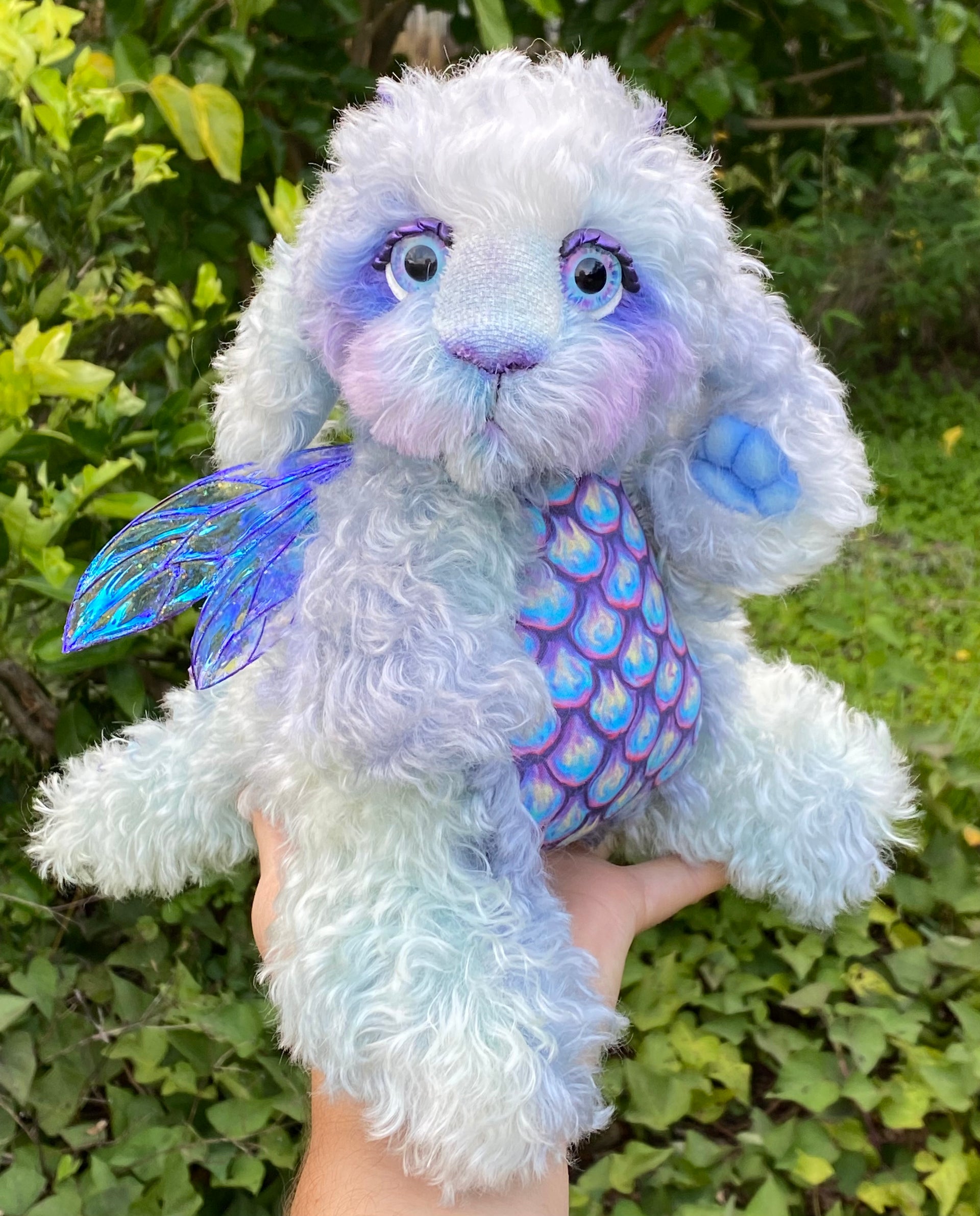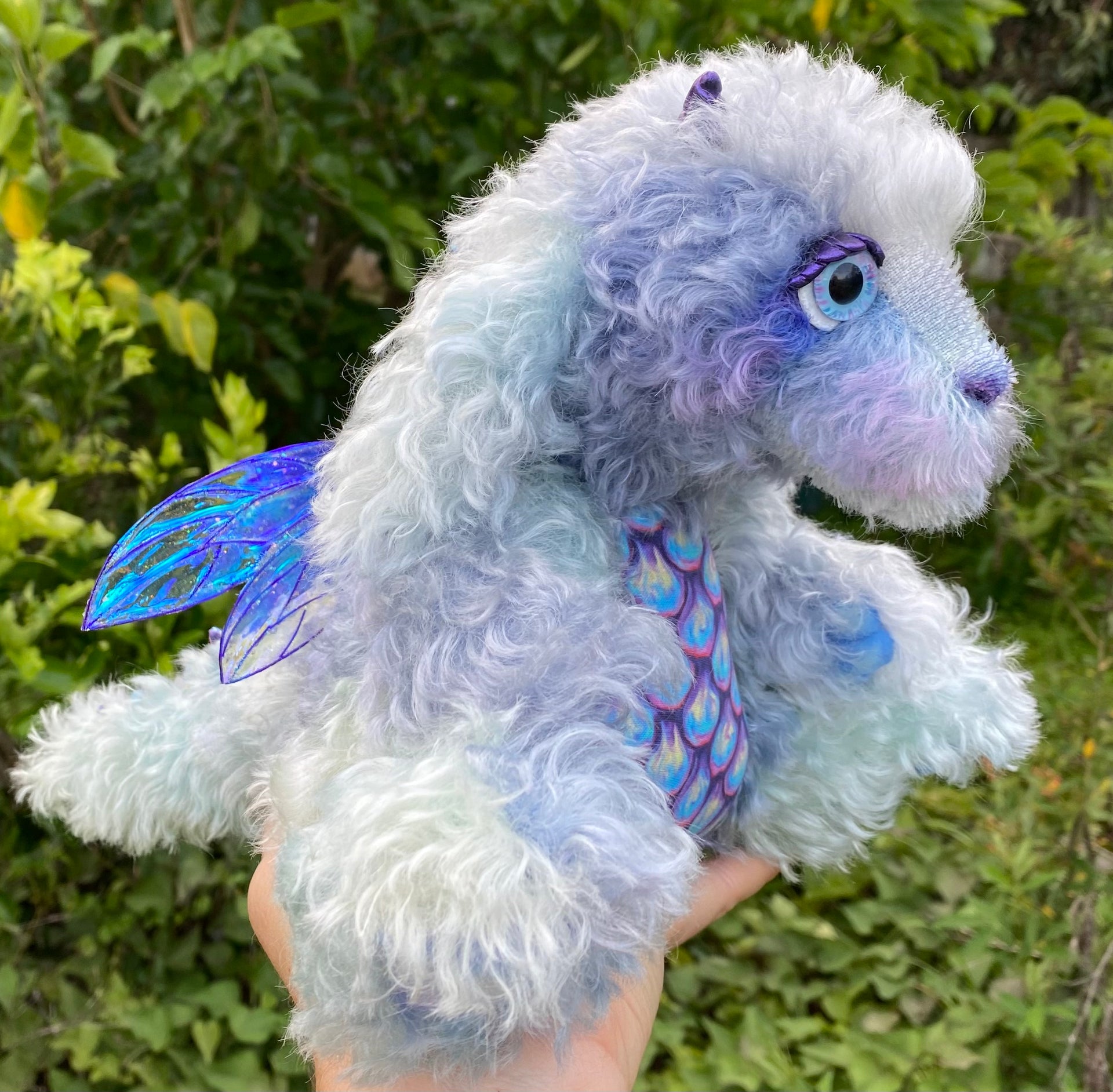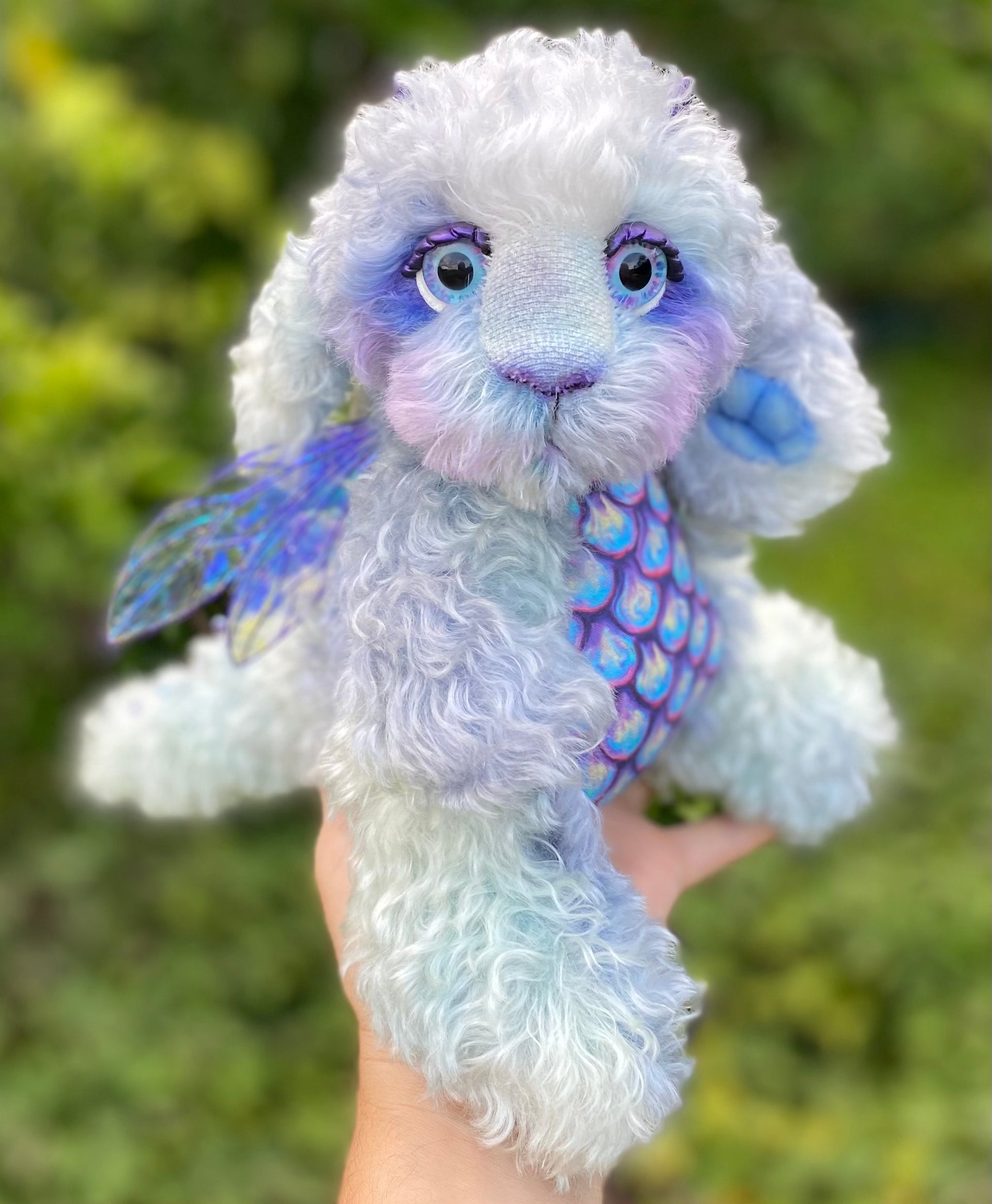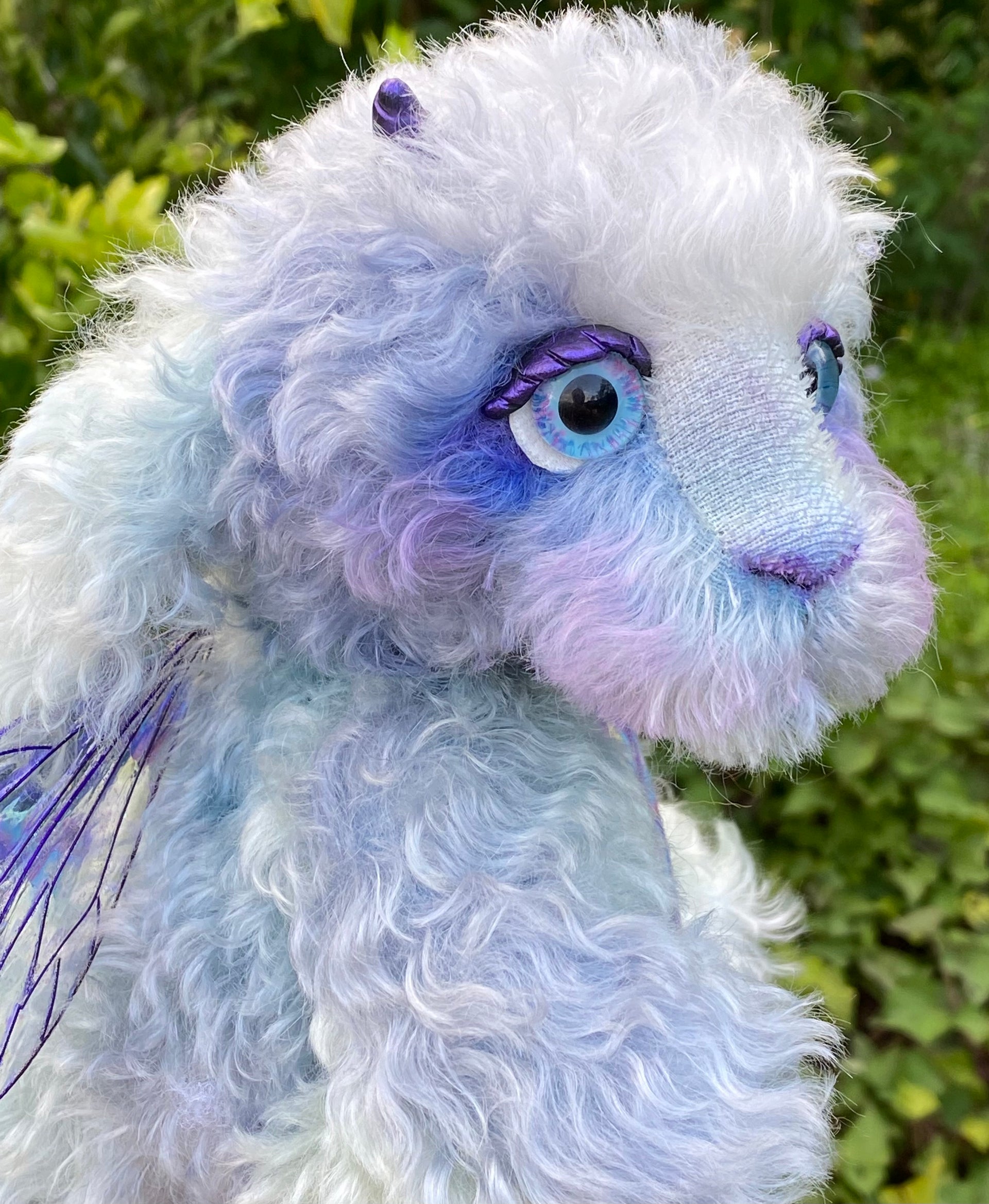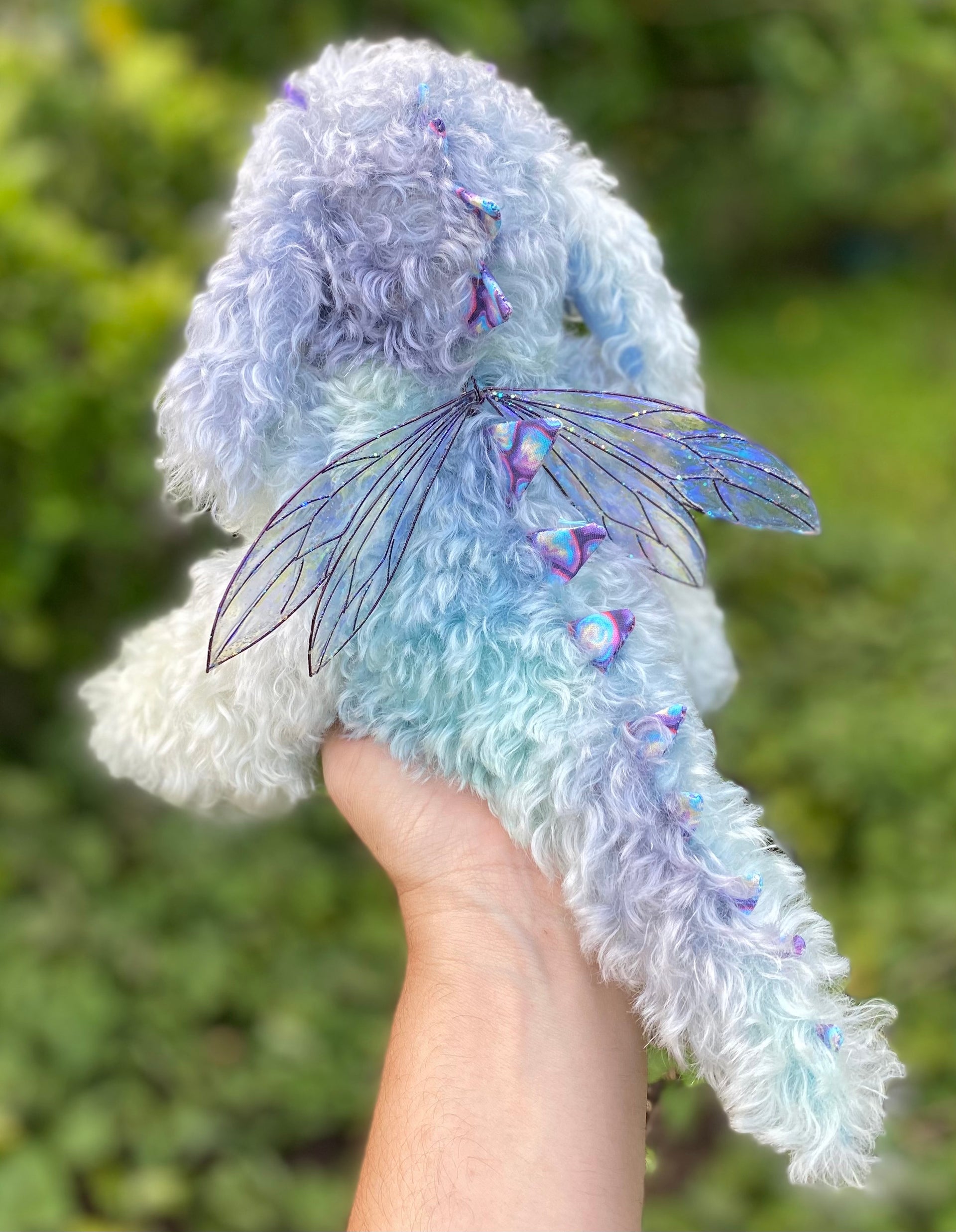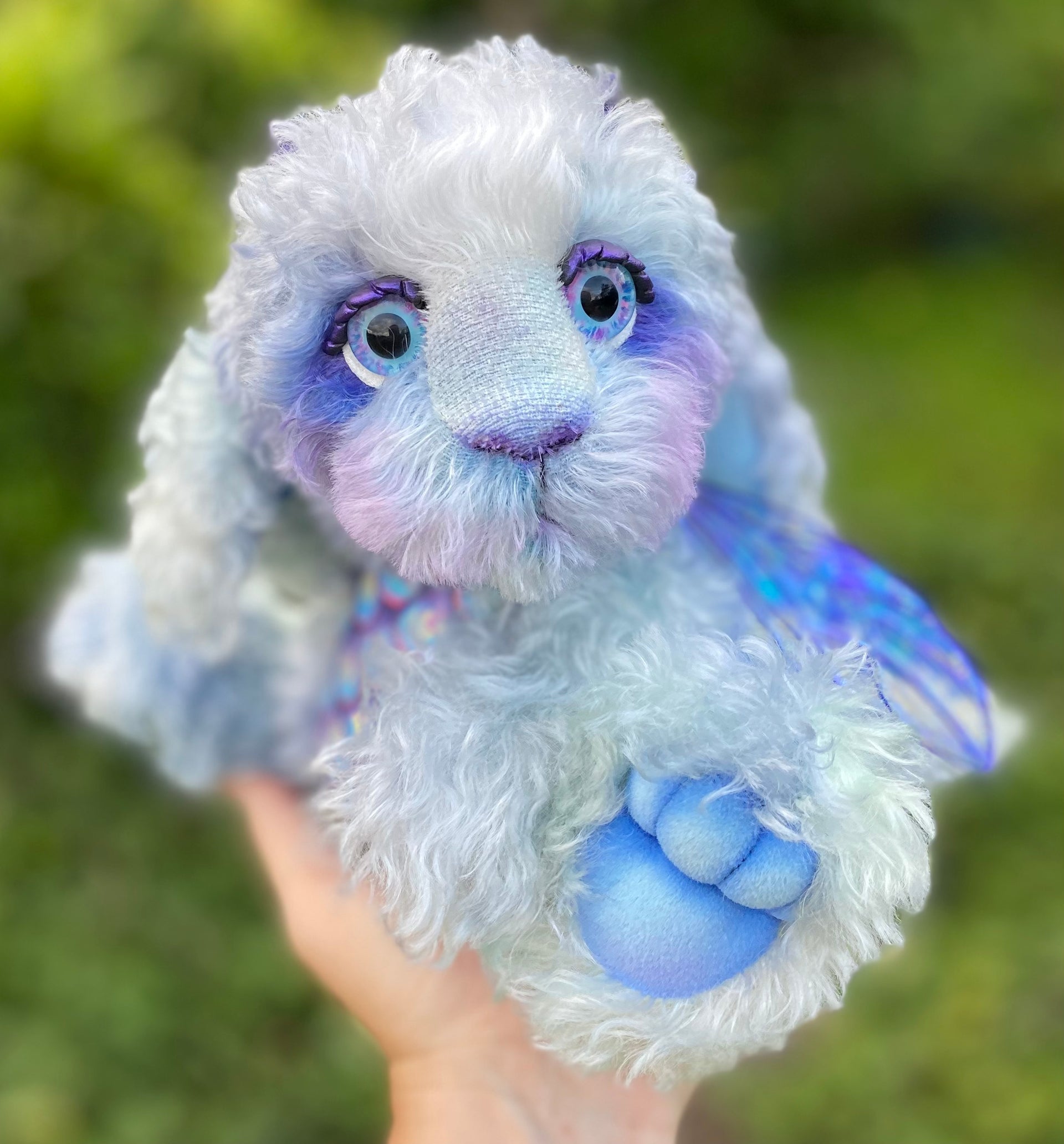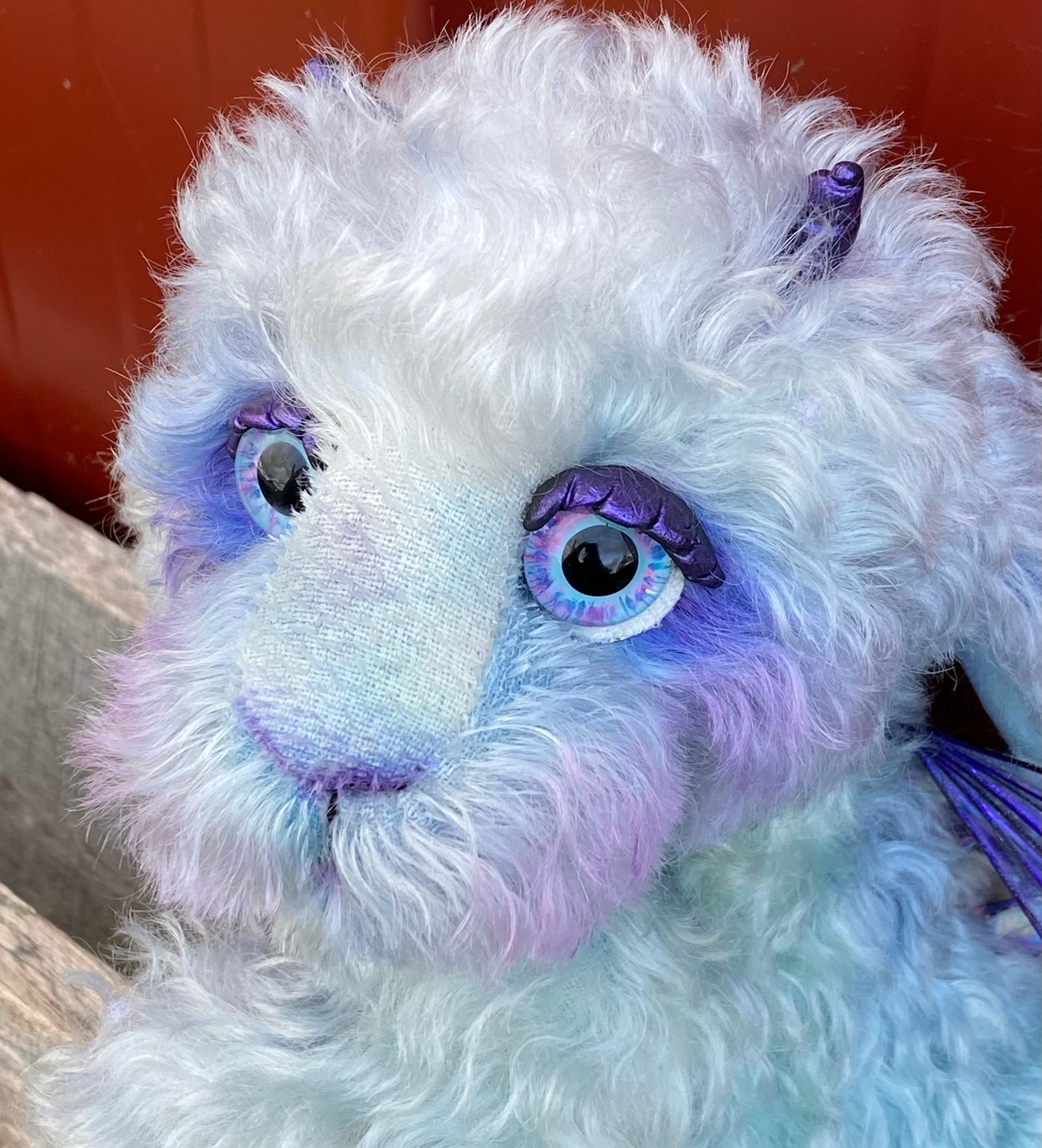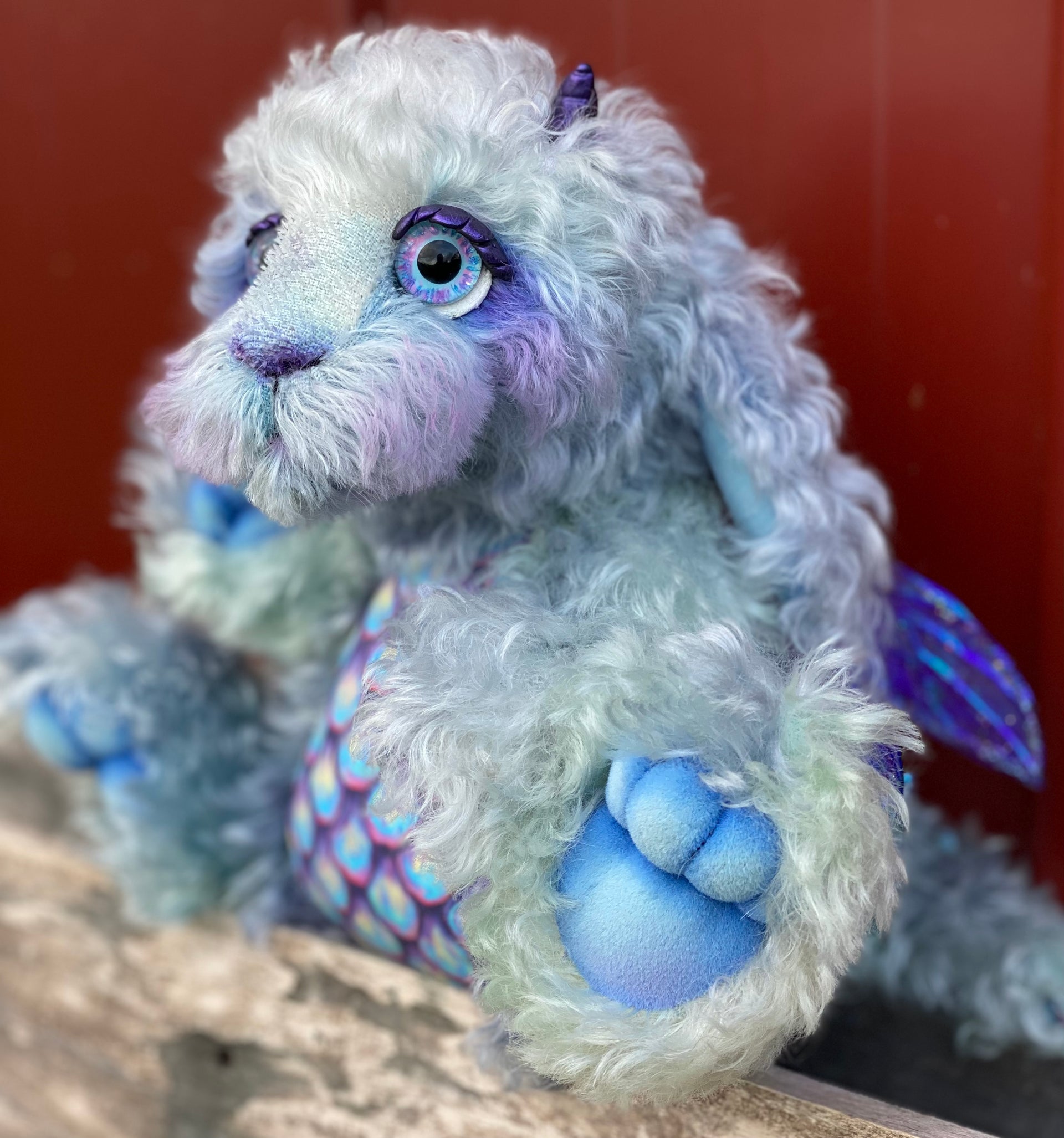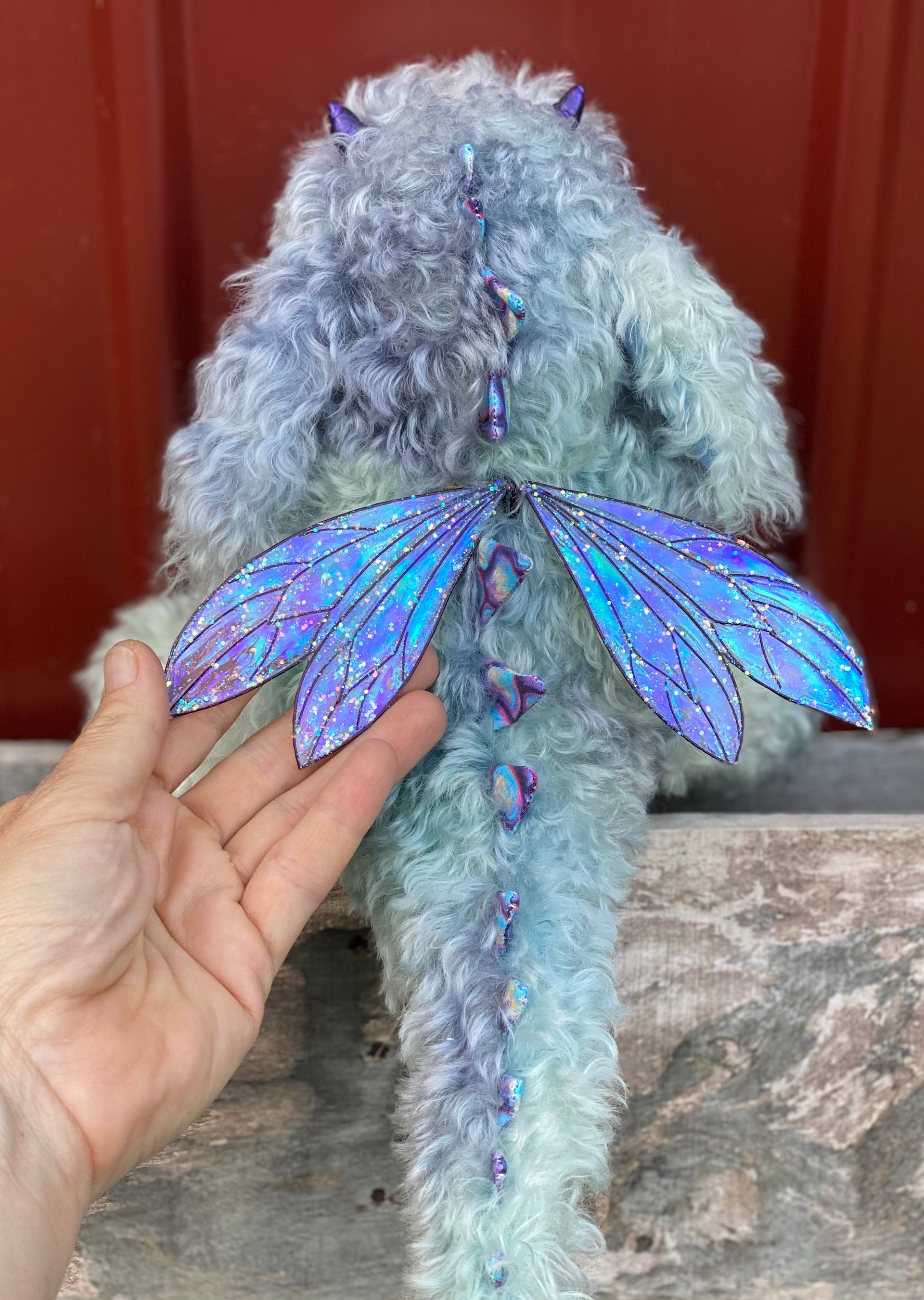 Custom Blue Baby Dragon - 12" kid mohair Artist Baby Dragon by Emmas Bears - OOAK
Custom Blue Baby Dragon
By Emma and Mark Nicholson
12" (30cm) x 10" (25cm)

This is a VERY special creation to emerge from the Emma's Bears Studio - a stunning soft sculpture baby dragon.

This darling is made from some of our super soft curly kid mohair. He is fully 5-way jointed (head and all four limbs), so can be placed in a standing position, but prefers to sit due to the weight of his tail. He is stuffed well with polyfill, steel and glass fill. His belly gusset and spine-spikes are sewn from a gorgeous quilting quality 100% cotton fabric in a custom printed dragon scale pattern. His inner ears and paw pads are cut from a baby blue faux cashmere. We've hand-pulled his toes and fingers and shaded them in pigments to complement the gorgeous multi-tonal mohair colouring. 

This beautiful boy looks out through a pair of our large hand-painted glass dragon eyes in sky-blue with flecks of pink, purple and teal. We've hand-sculpted his eyelids and horns in super strong epoxy, tinting them with a shimmery metallic purple acrylic to throw the light in just the right dragony way.  

His petite baby dragon-wings are also handmade in iridescent film and throw the light beautifully. They are fully removable (attaching with a safety pin), so can be taken off if you decide. 

This cutie is a one of a kind artist creation.



~*~ Please Note that these bears are designed to be Adult Collectables and not intended for infants and young children due to small parts and potential for damage.