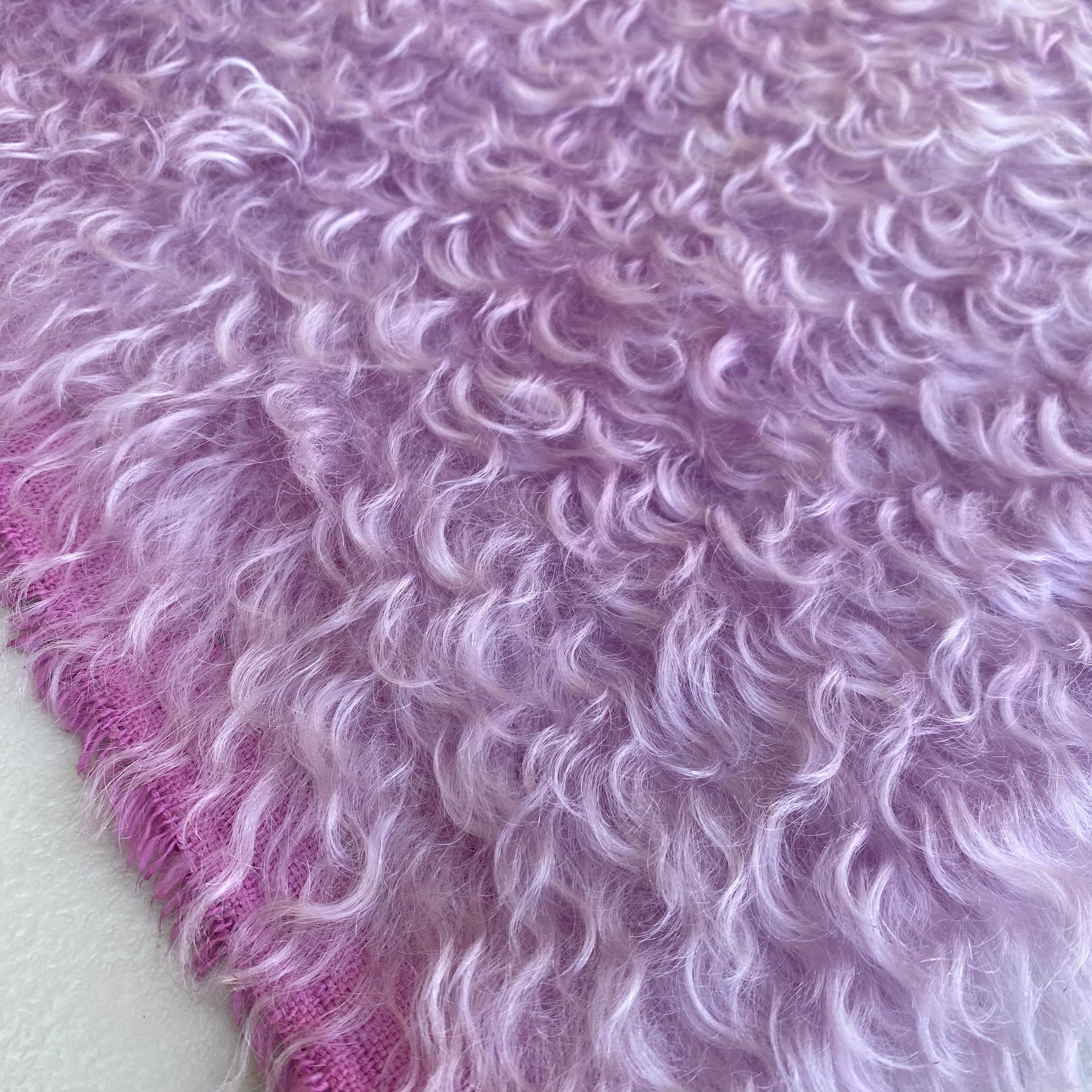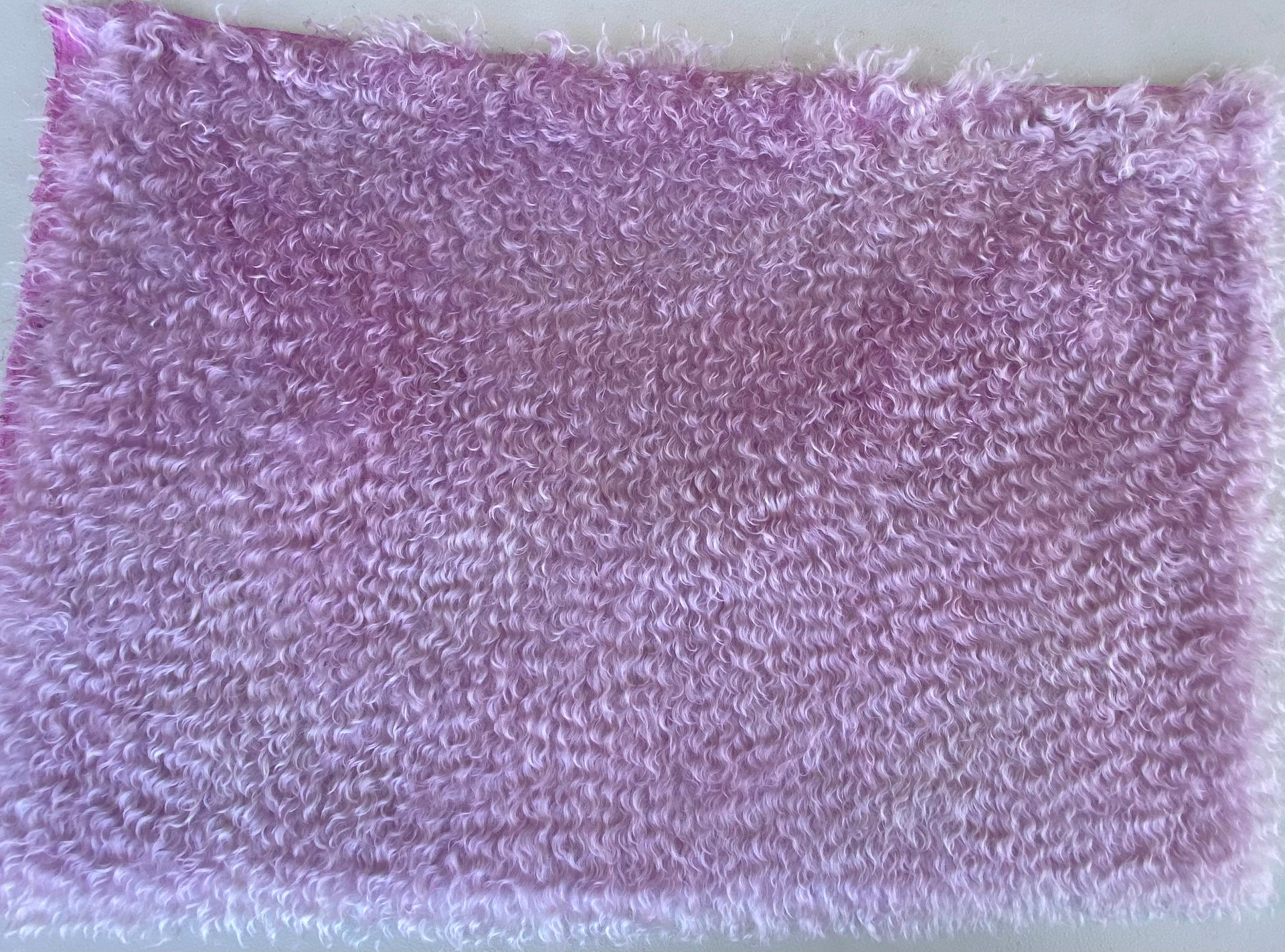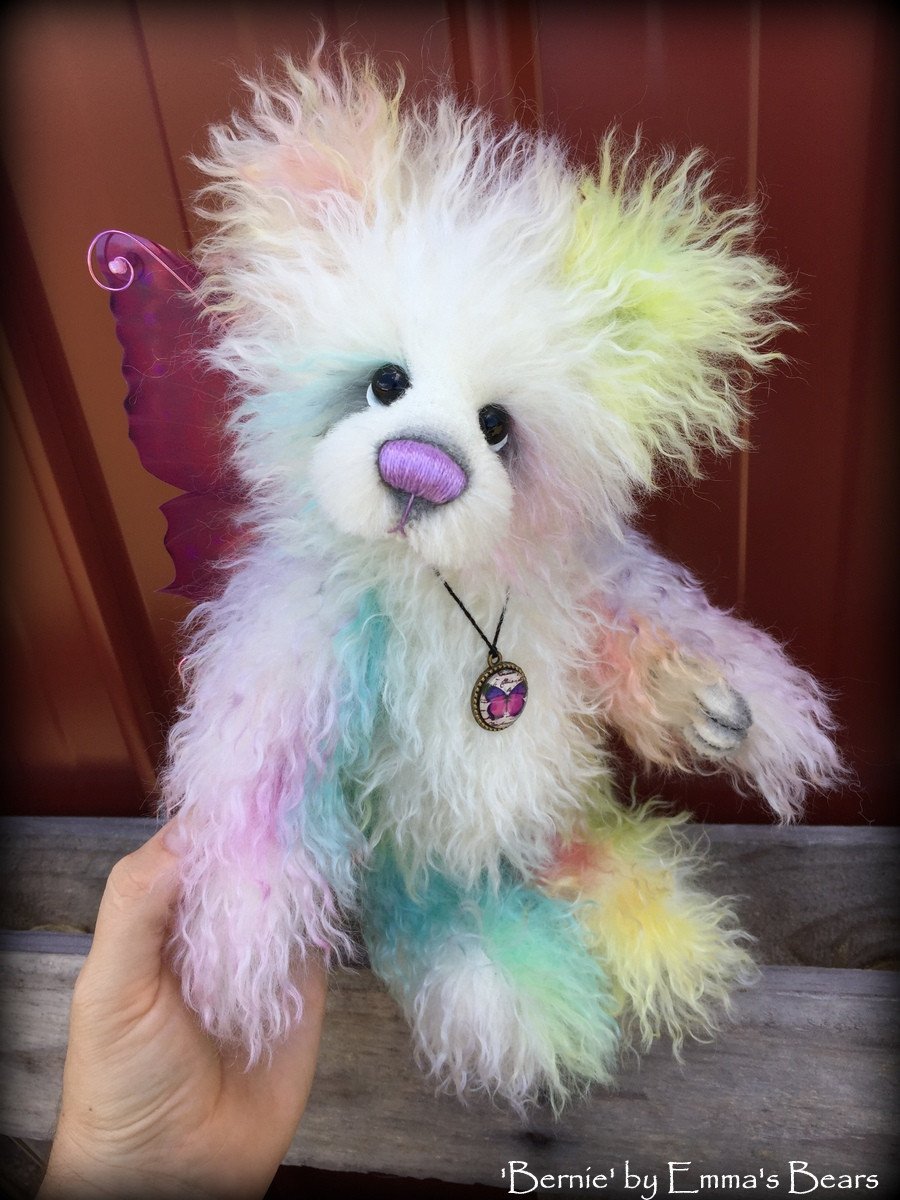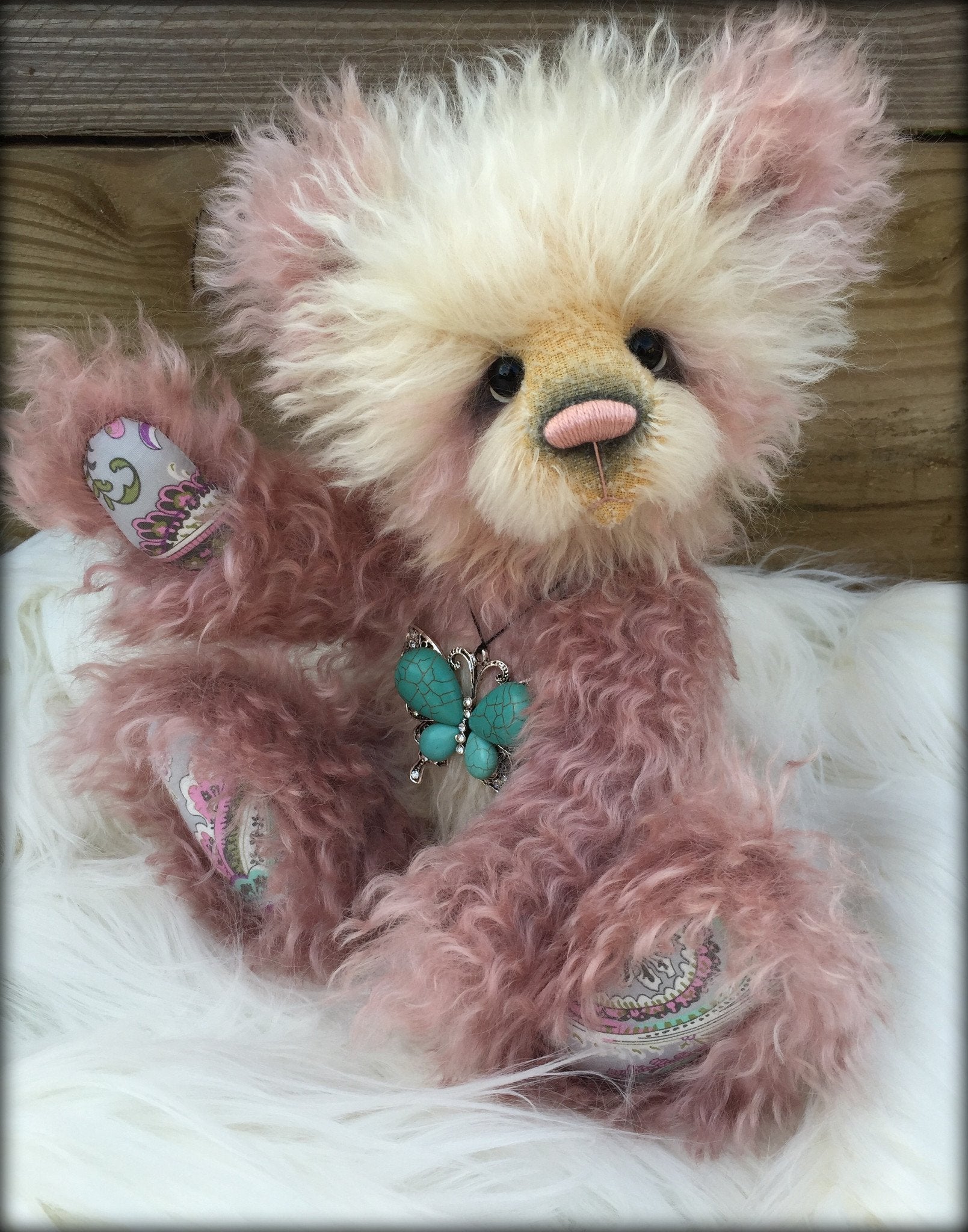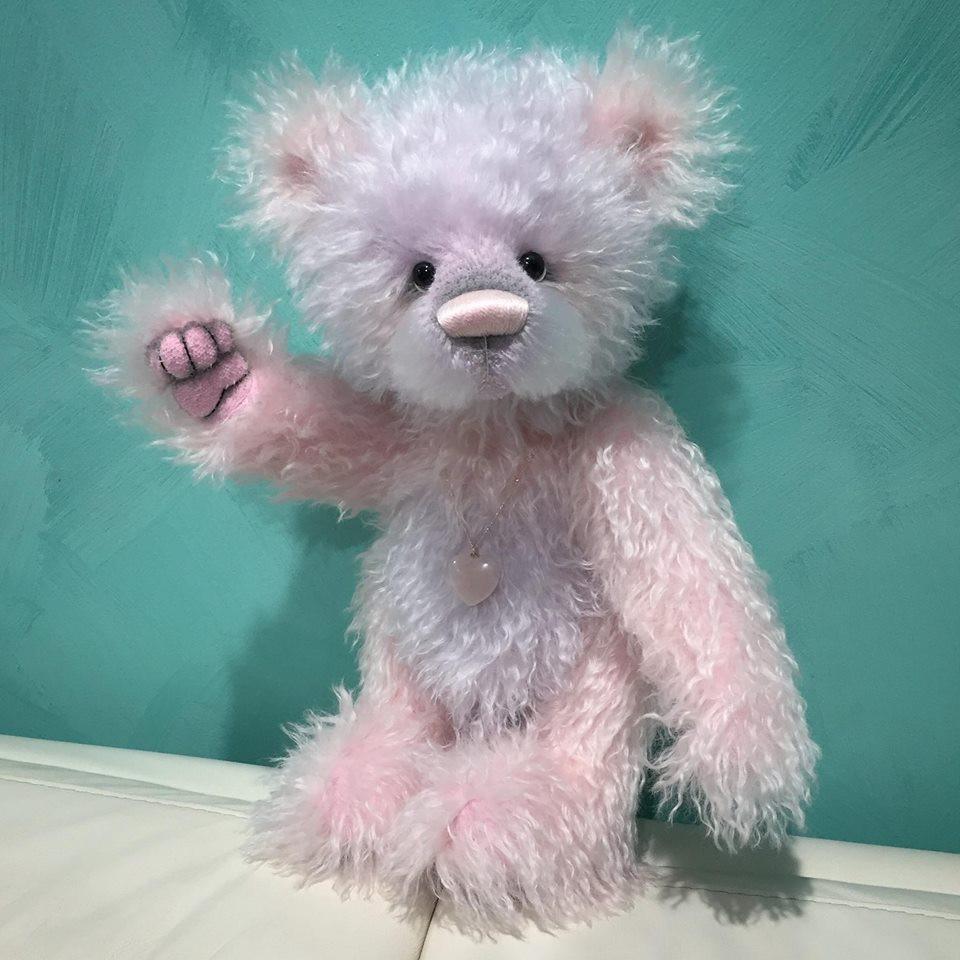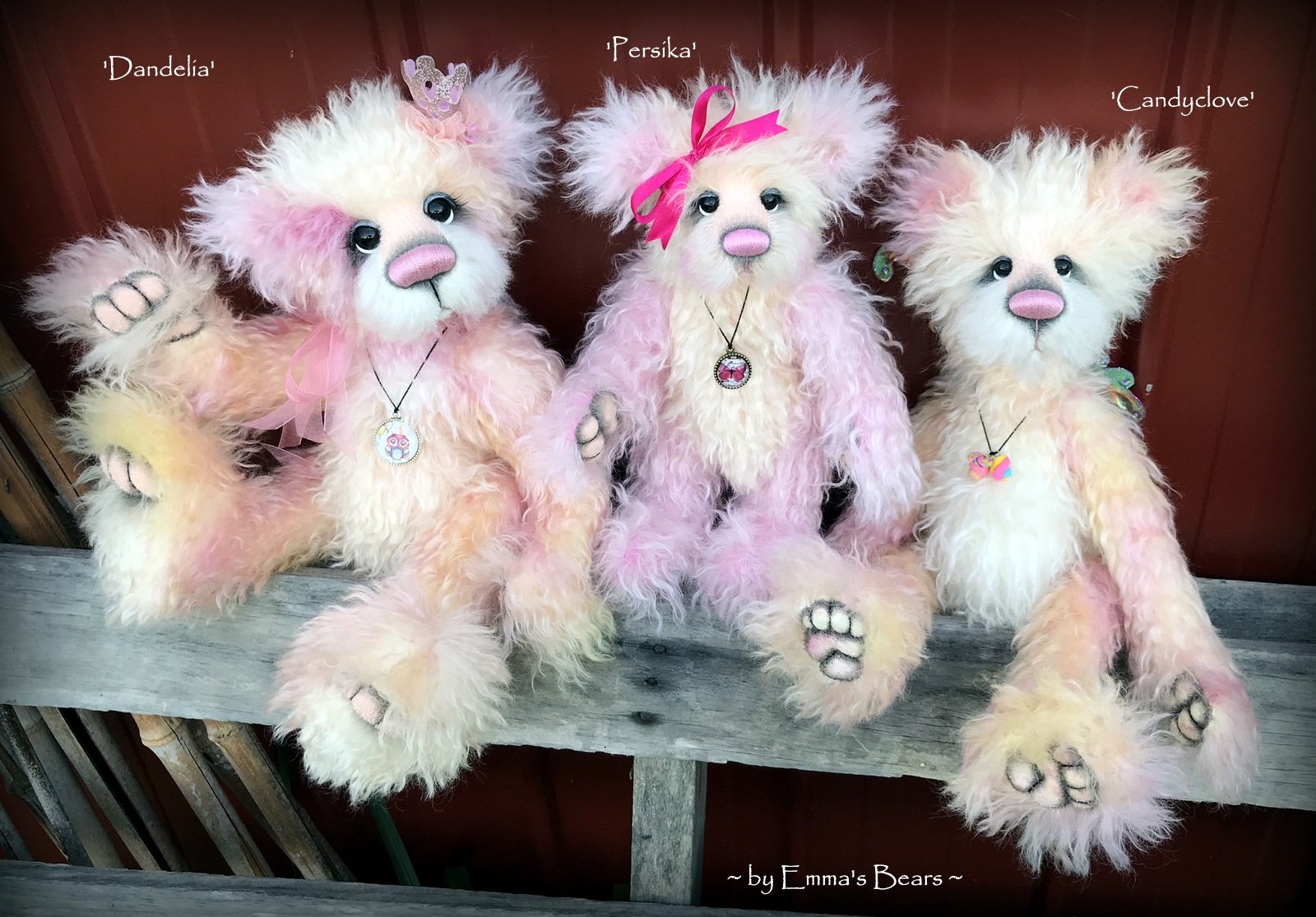 Curlylocks Mohair - Hand Dyed Lilac Pink - Fat 1/4m - OCT104
This mohair is just DIVINE! My all time favourite type of mohair to use for really fluffy, feminine bears. It has a long 40mm pile with uniform tight little curls that cascade down the fabric. This is a Schulte mohair, so a very good quality piece.
All of our colours are hand-mixed and it is unlikely we'll ever get the exact same shades again. 
Please refer to the photos for a guide to the colour - please not that colours may appear differently on your viewing device. Photos of bears show how this type of fur can look when made up. 
Only 1 x fat 1/4m piece available - approx 70cm x 47cm