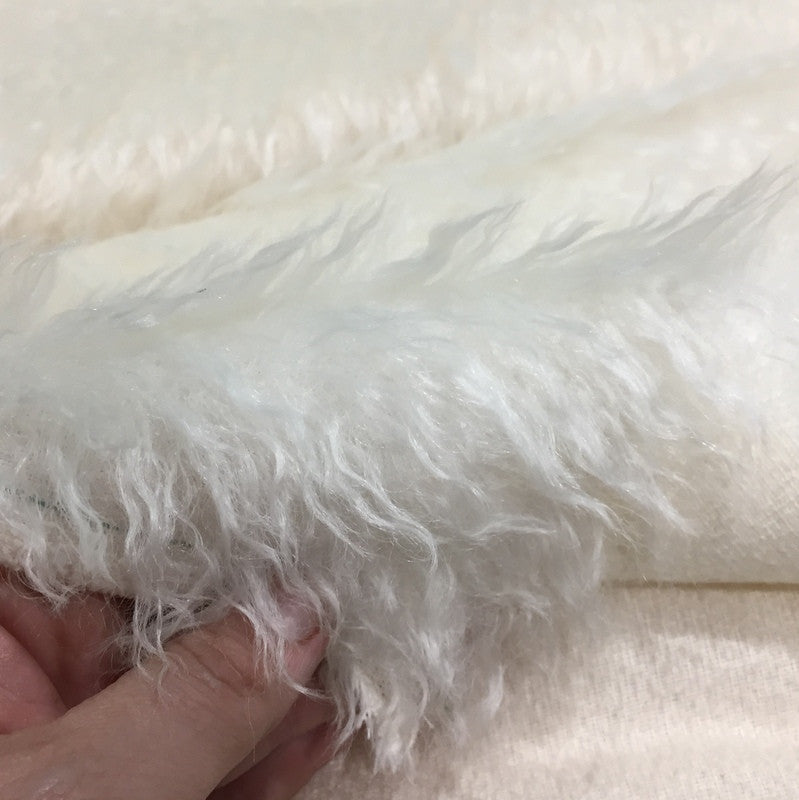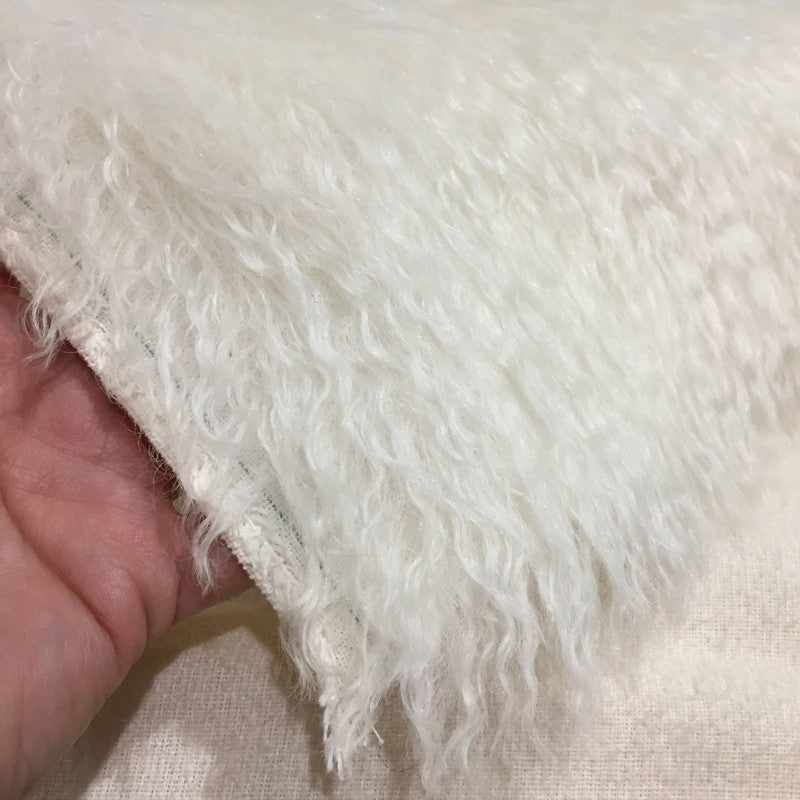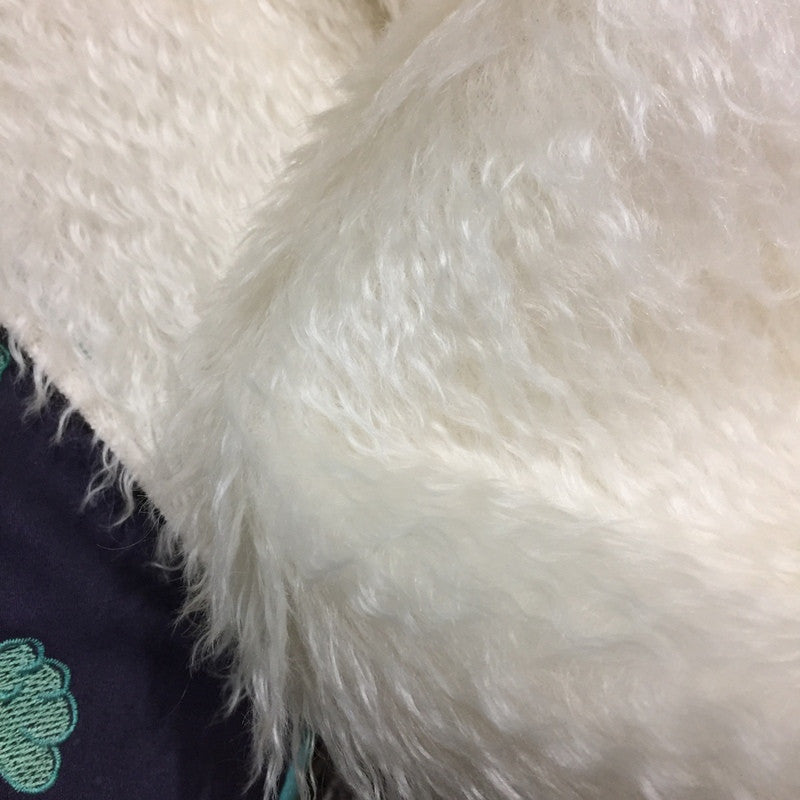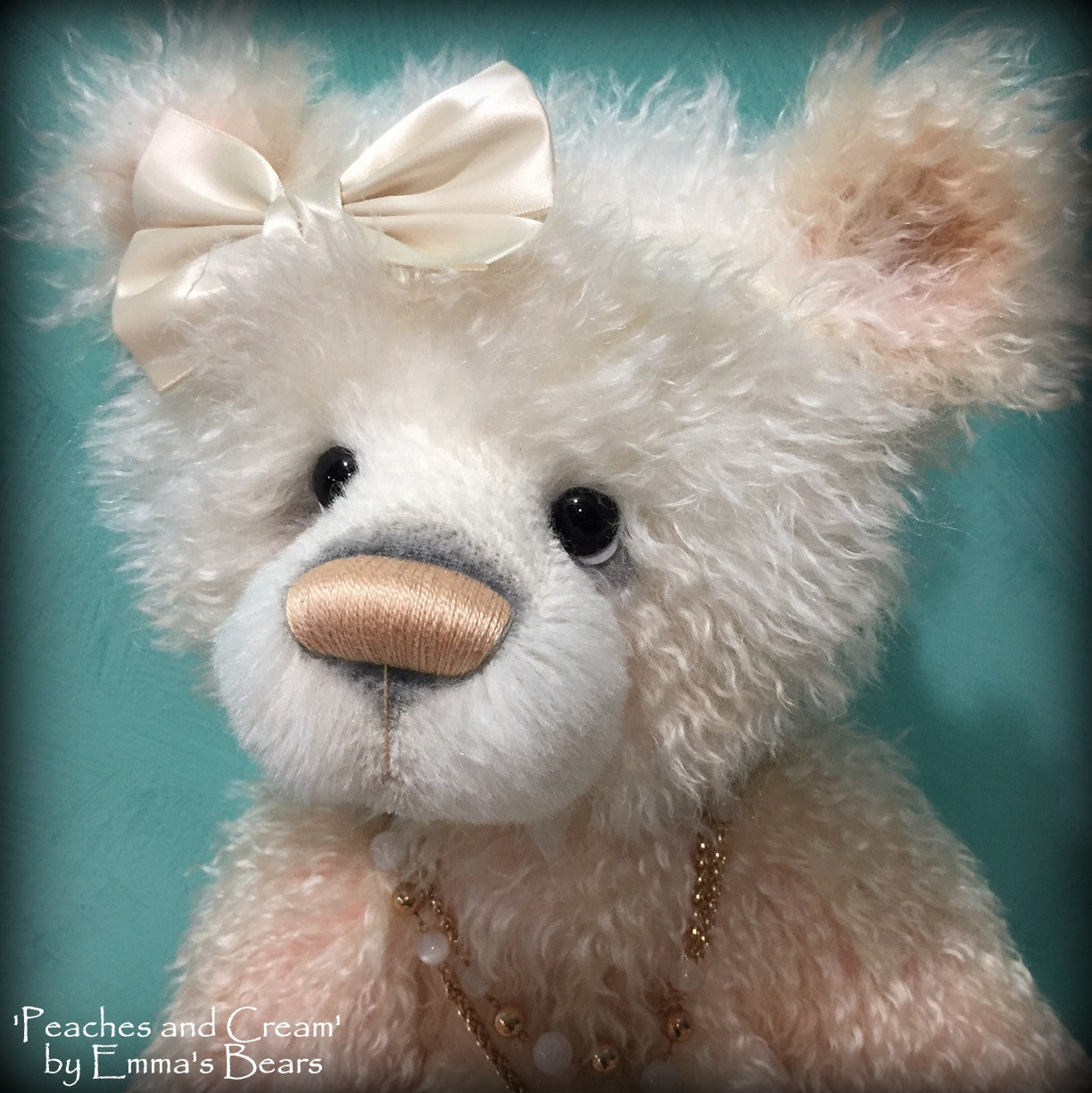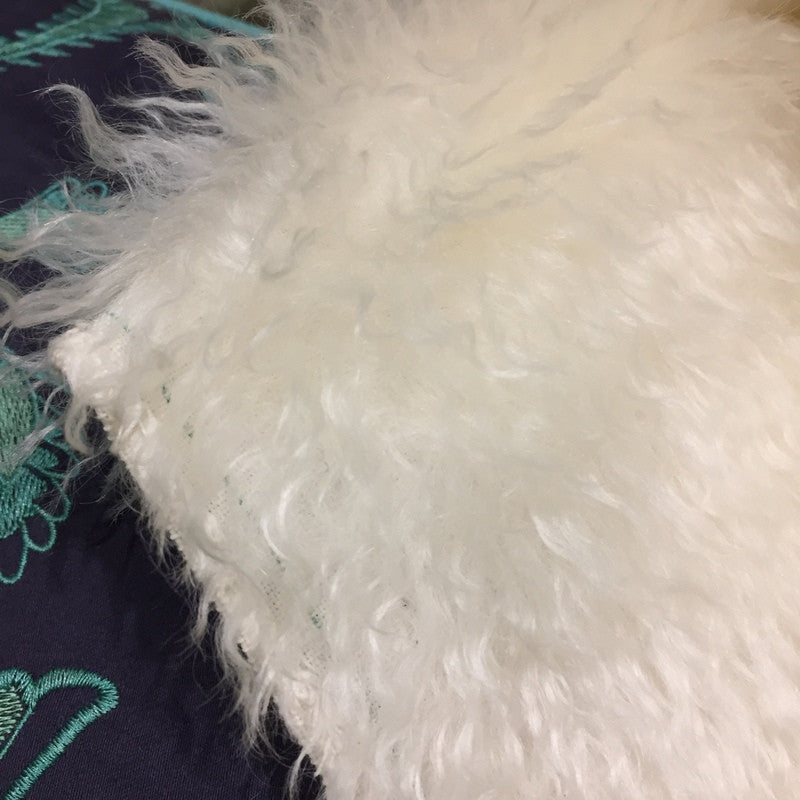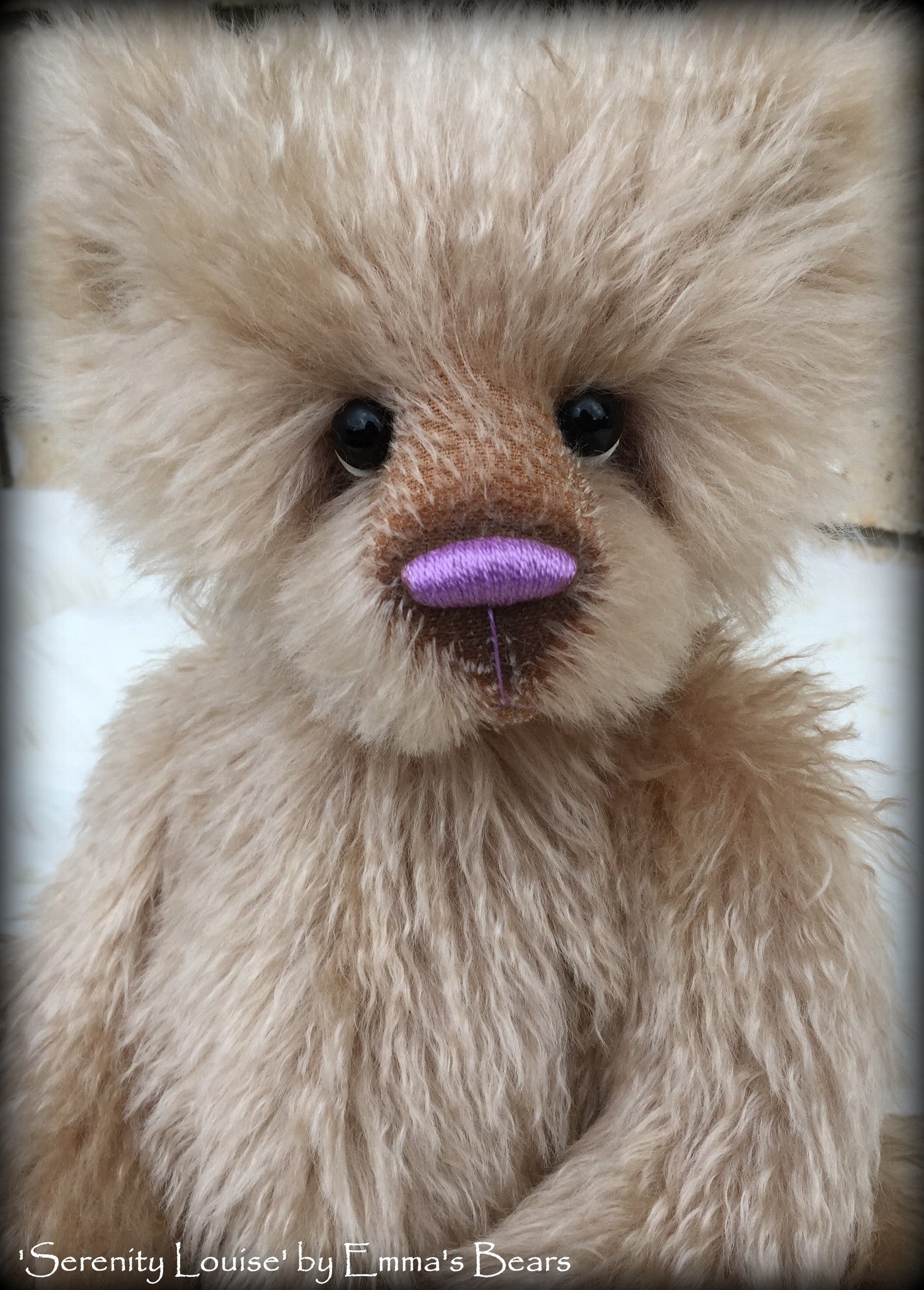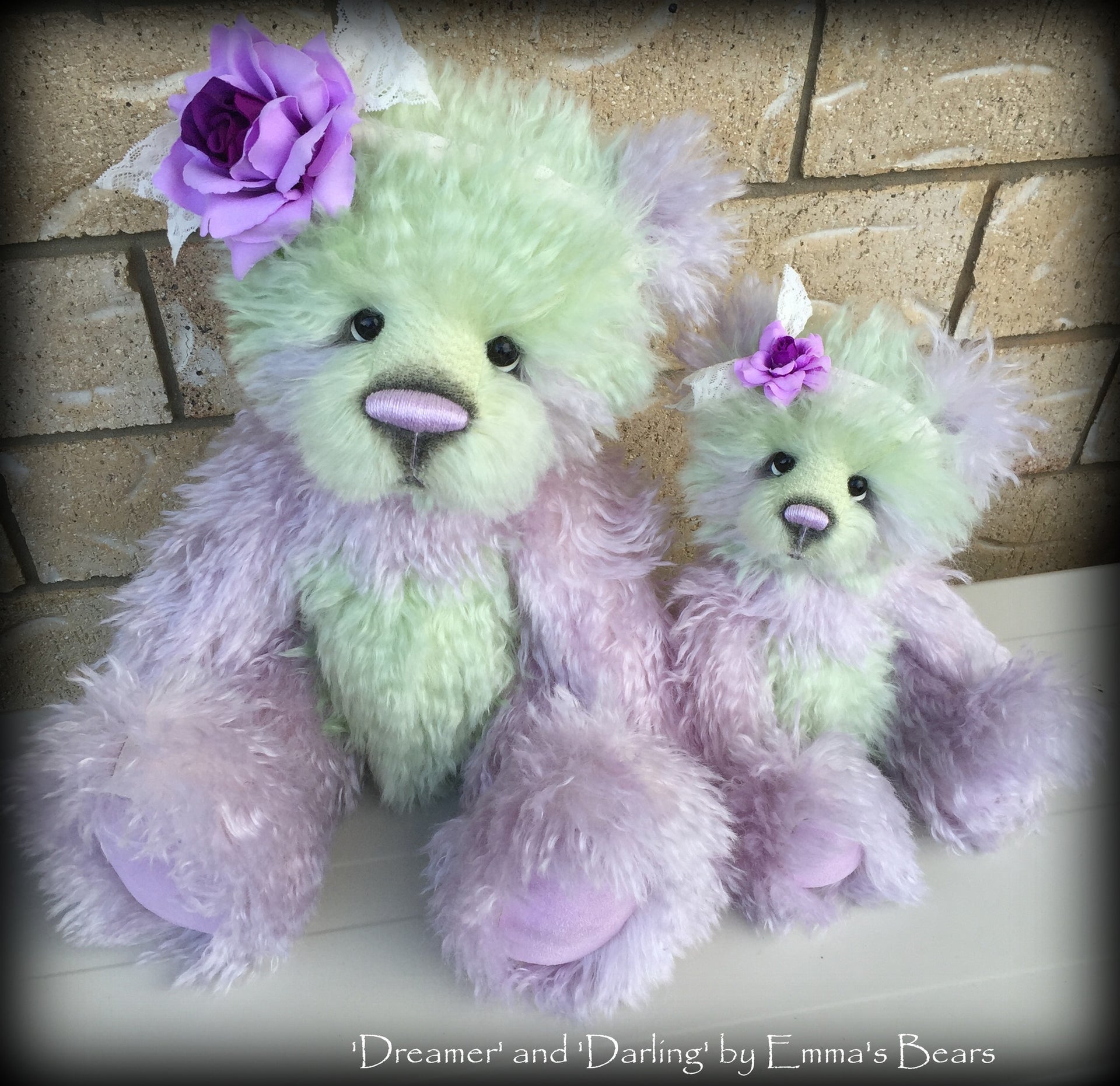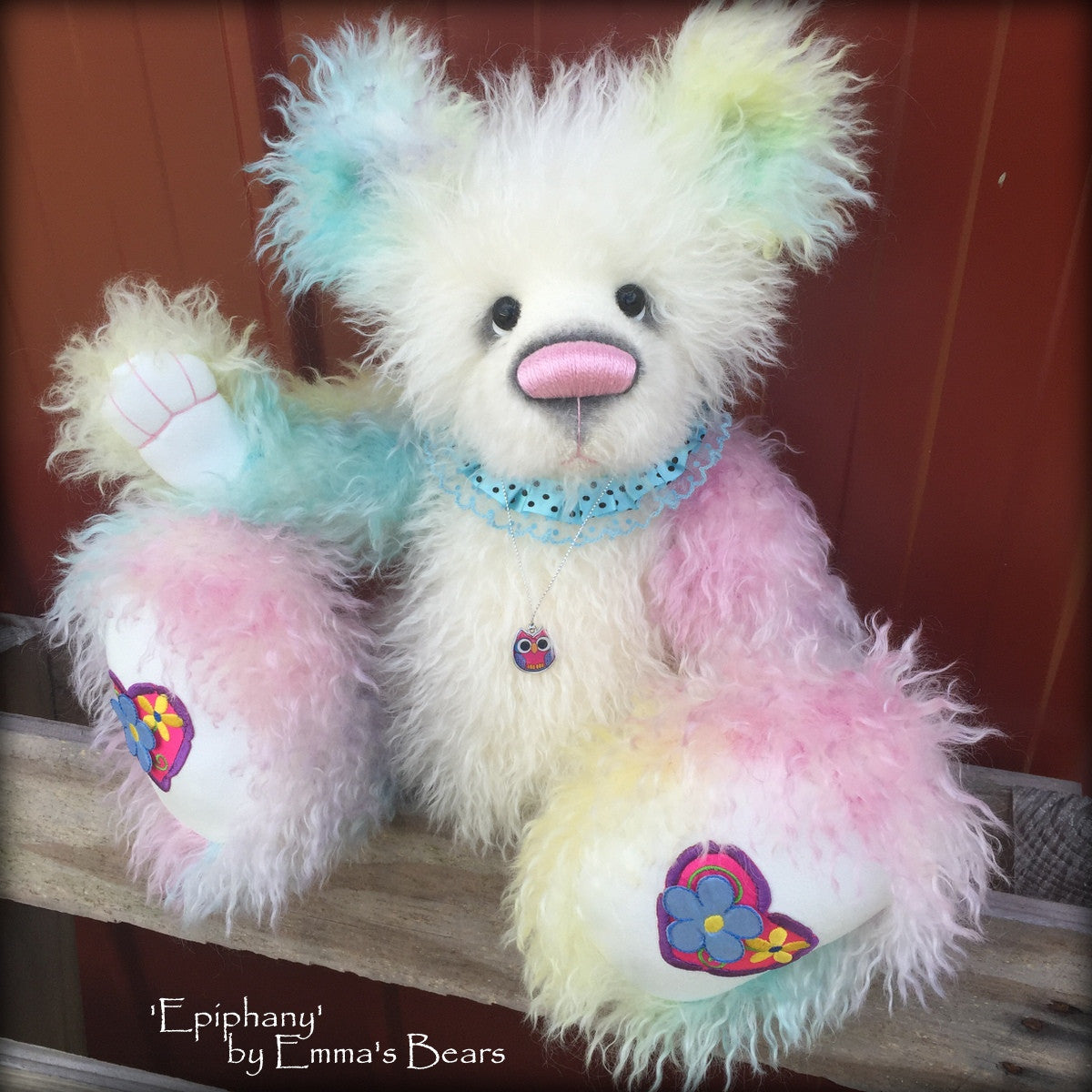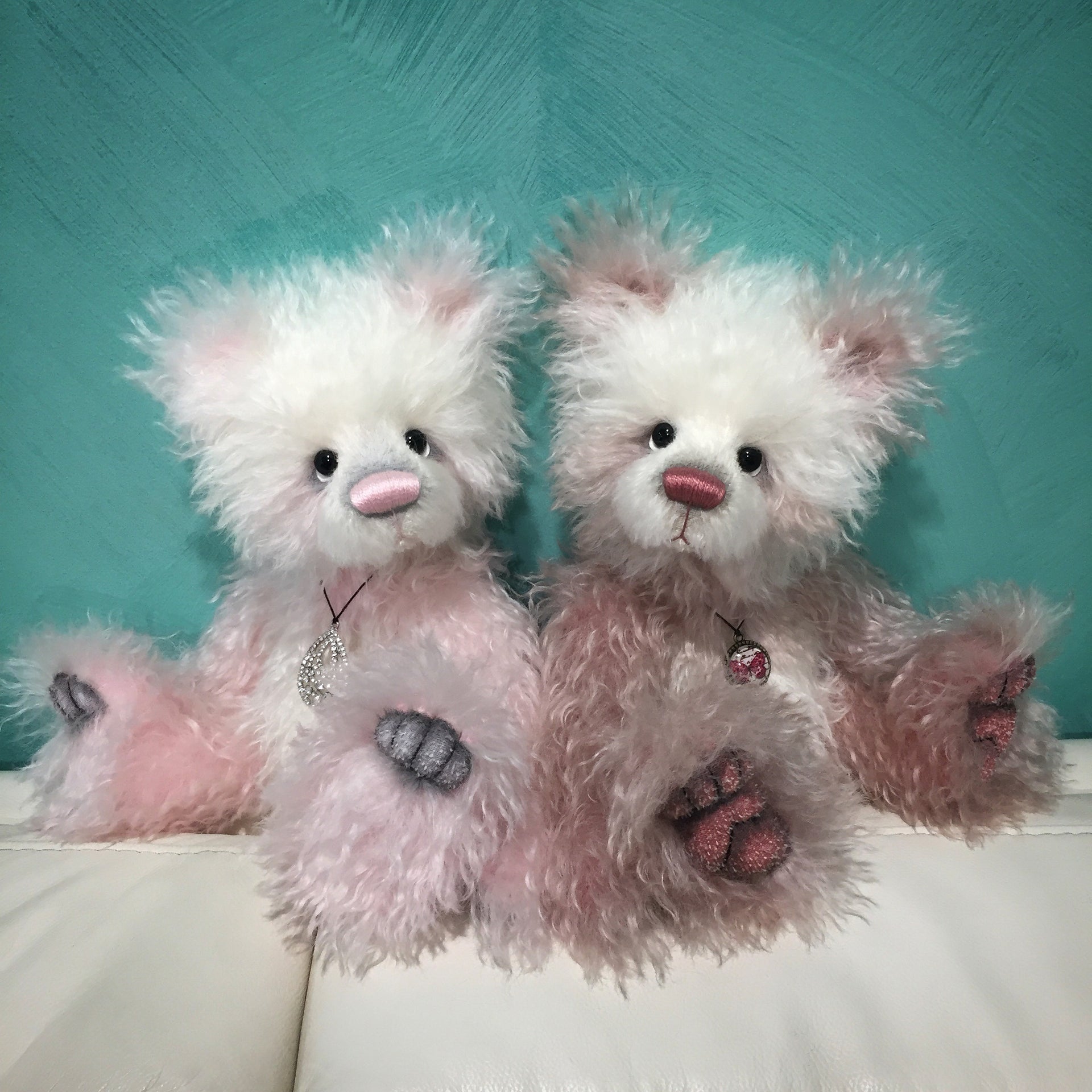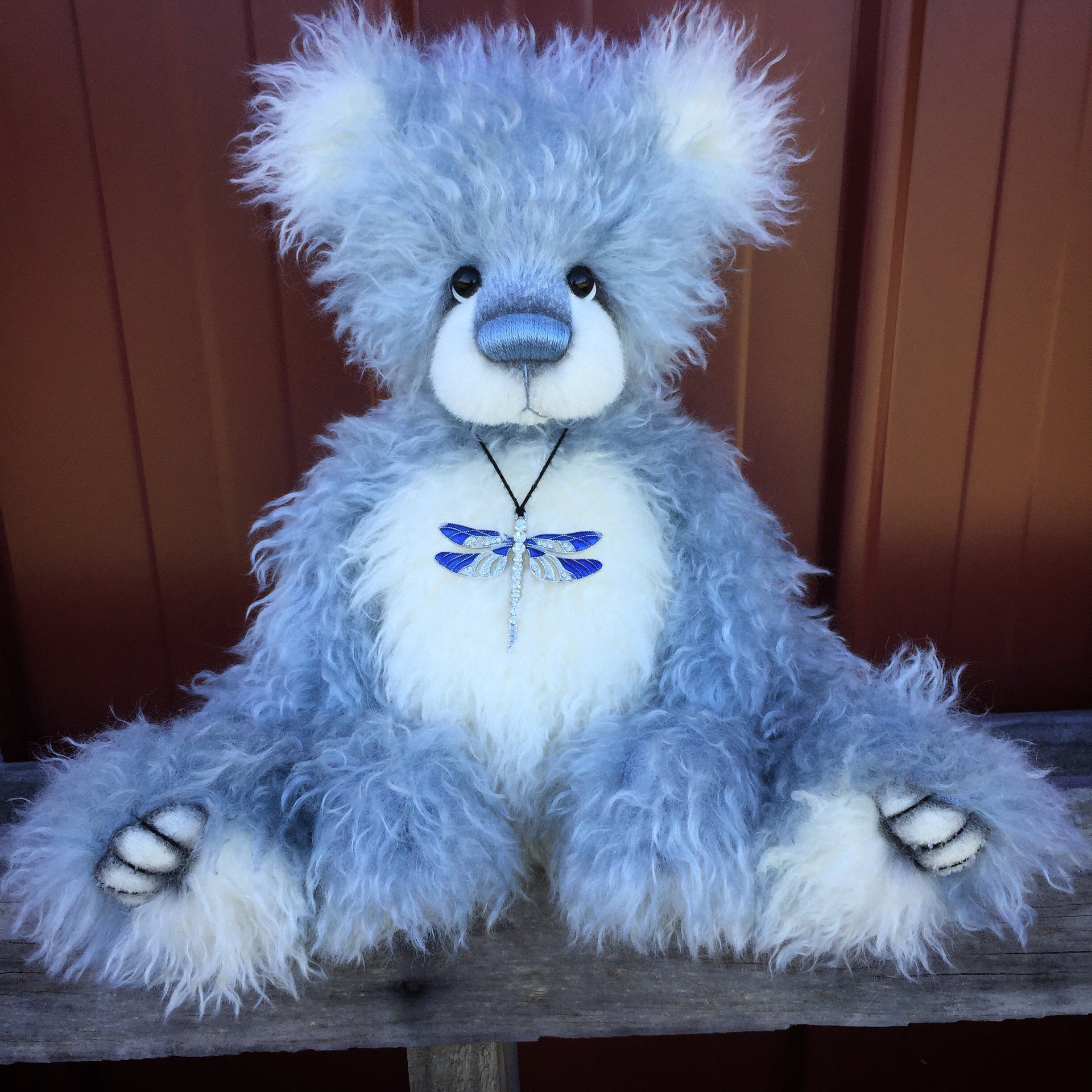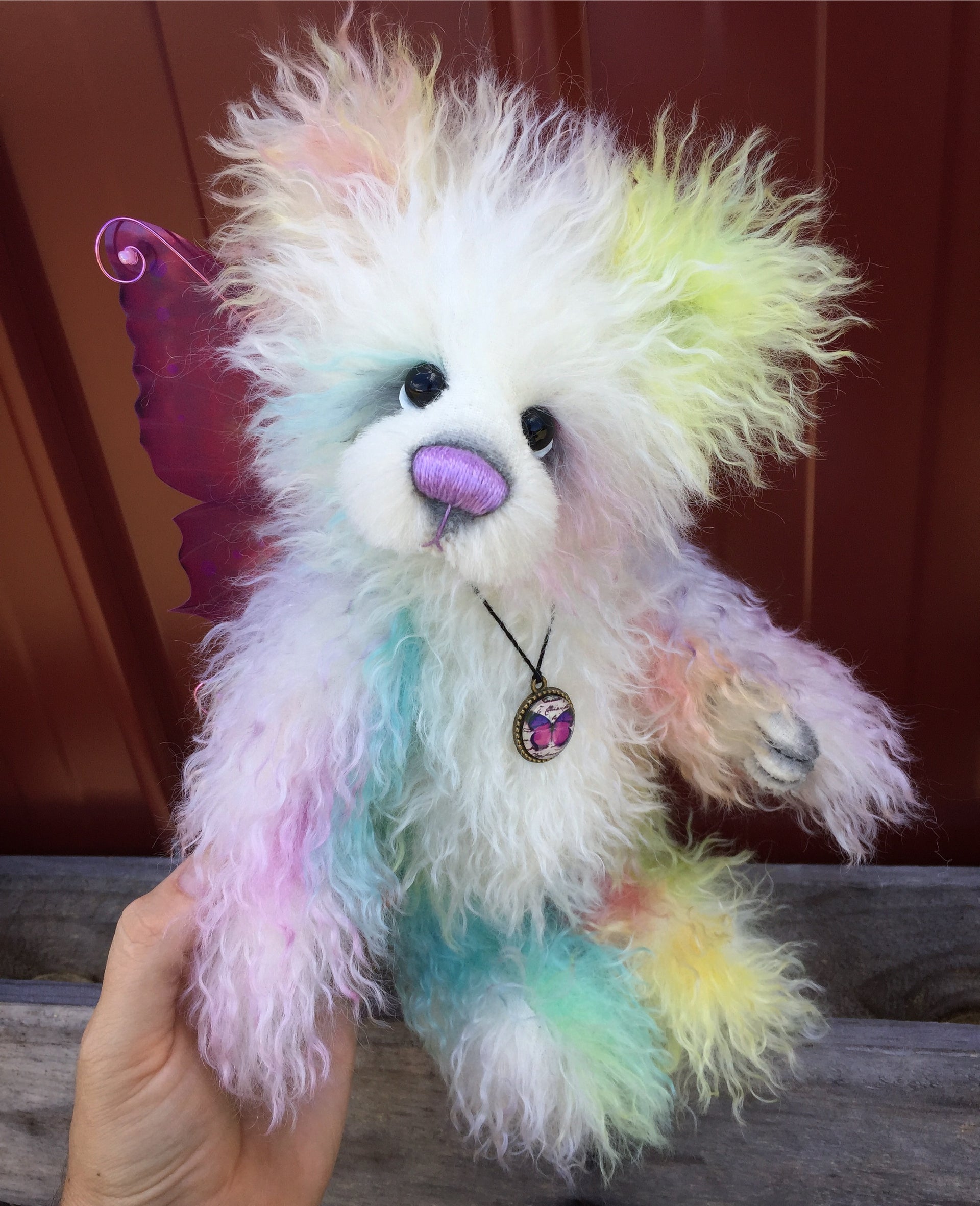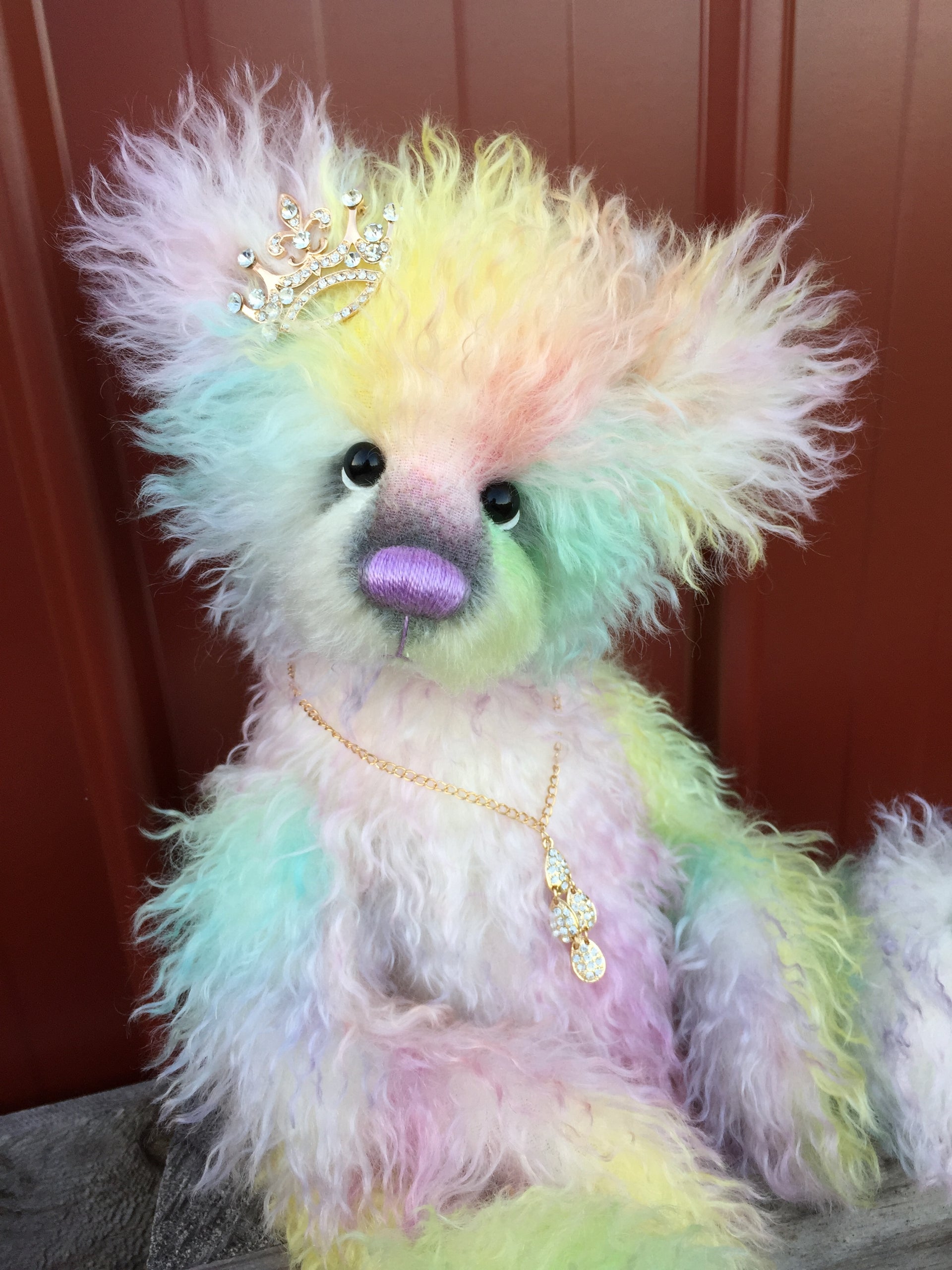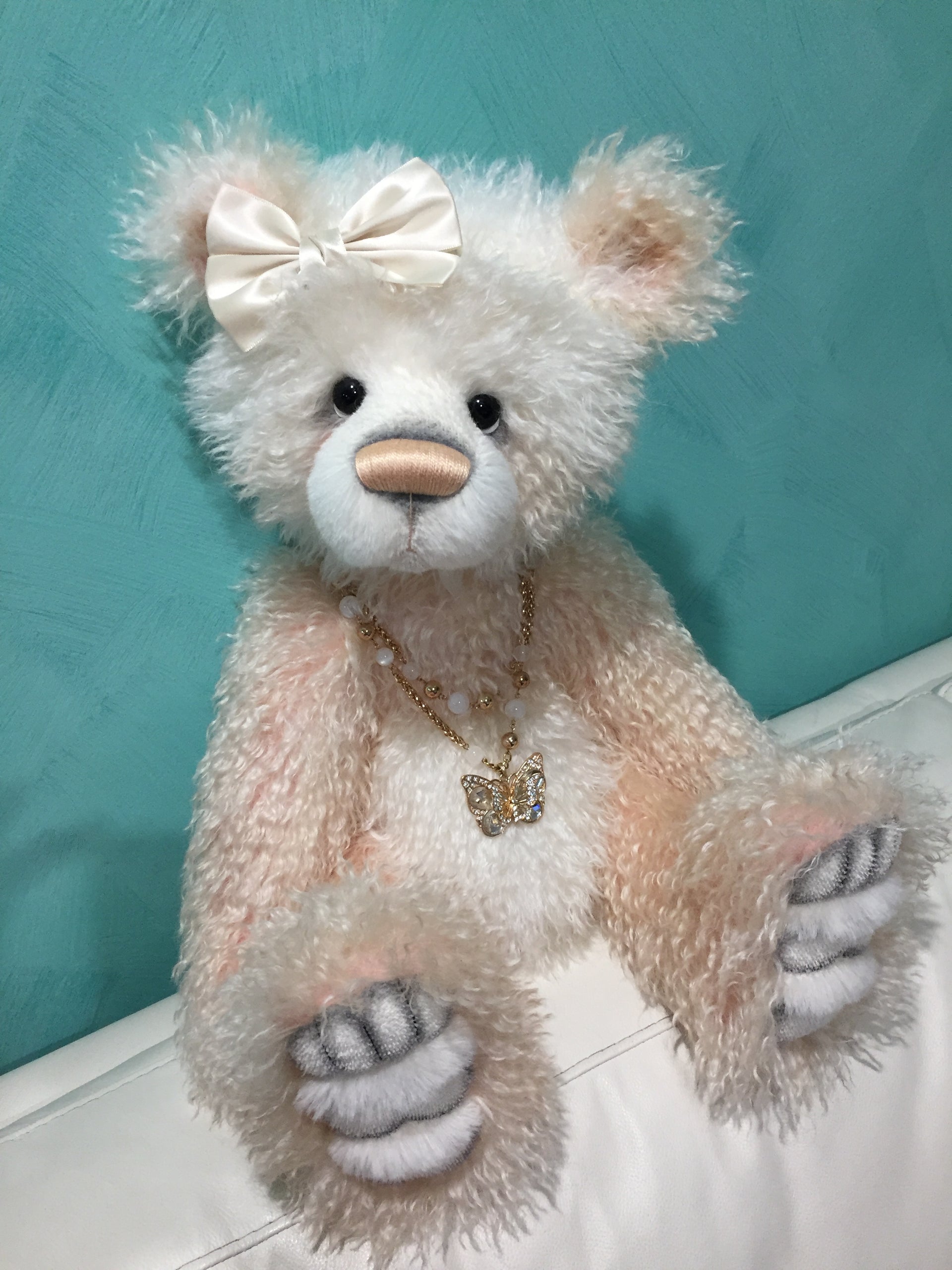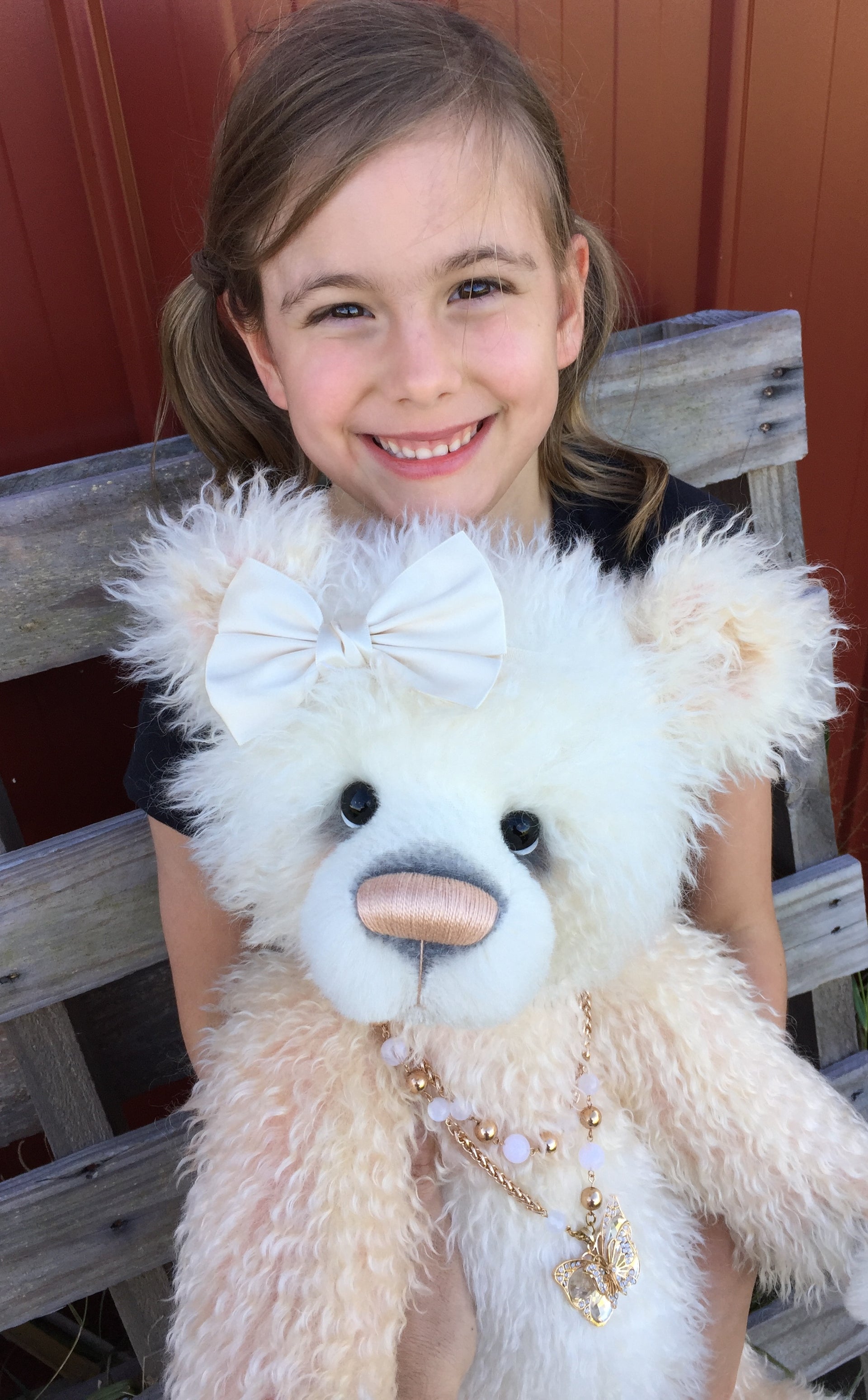 Curlylocks IVORY - 40mm long wavy mohair
This mohair is just DIVINE!
My all time favourite type of mohair to use for really fluffy, feminine bears. It has a long 40mm pile with uniform tight little curls that cascade down the fabric.
This is a Schulte mohair, so a very good quality piece. It is the original, raw ivory white version of curlylocks mohair. Beautiful to use just as it is, or dye it any colour you can think of for incredible bears.
Photos of bears show how this type of fur can look when made up. 
The following sizes are available via the drop down menu above:
Fat 1/8 50CM x 35CM (20" x 14" Inches)
Fat 1/4 50CM x 70CM (20" x 28" Inches) 
Fat 1/2 100cm x 70cm (40" x 28" Inches)
Long 1/2 140cm x 50cm (56" x 20" Inches)