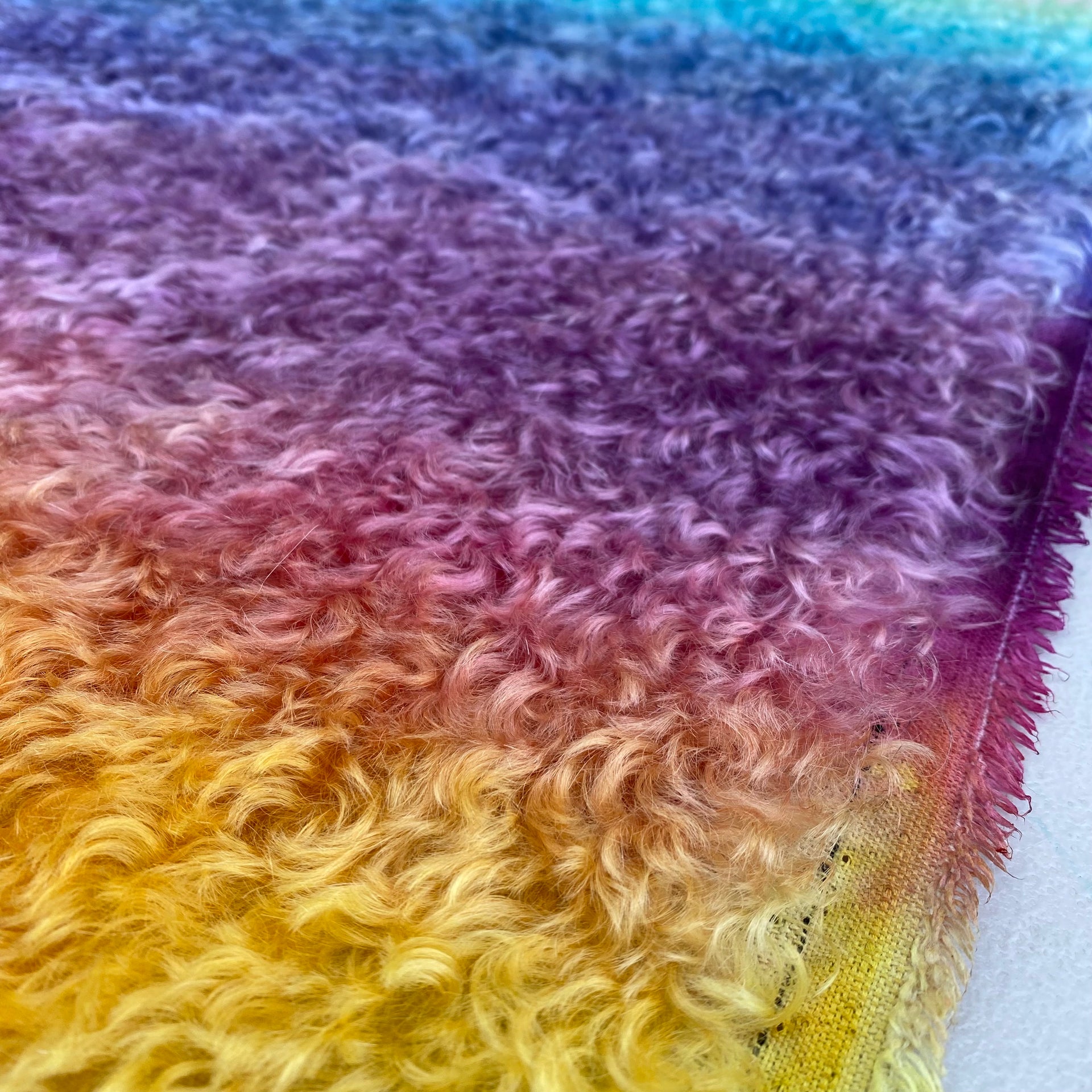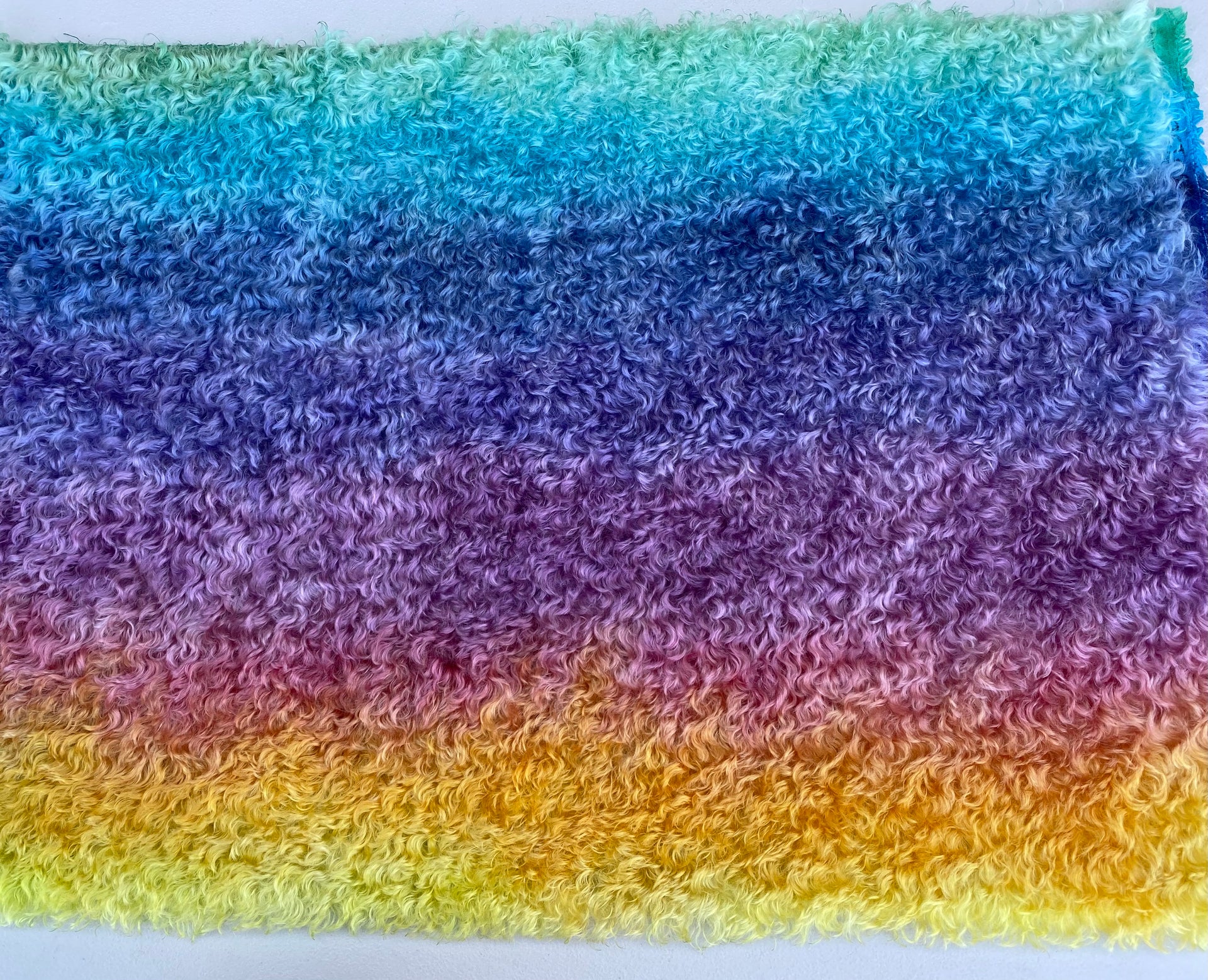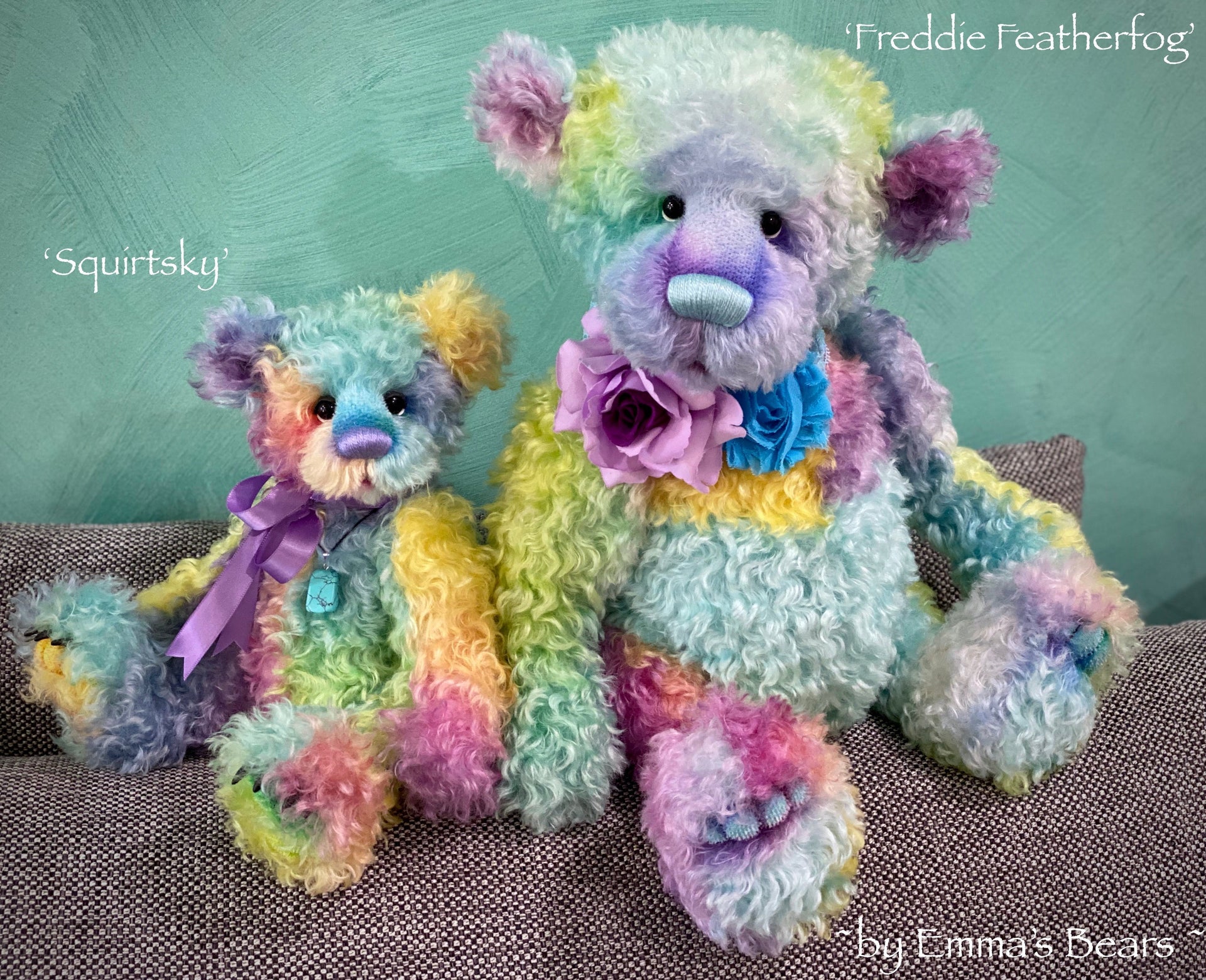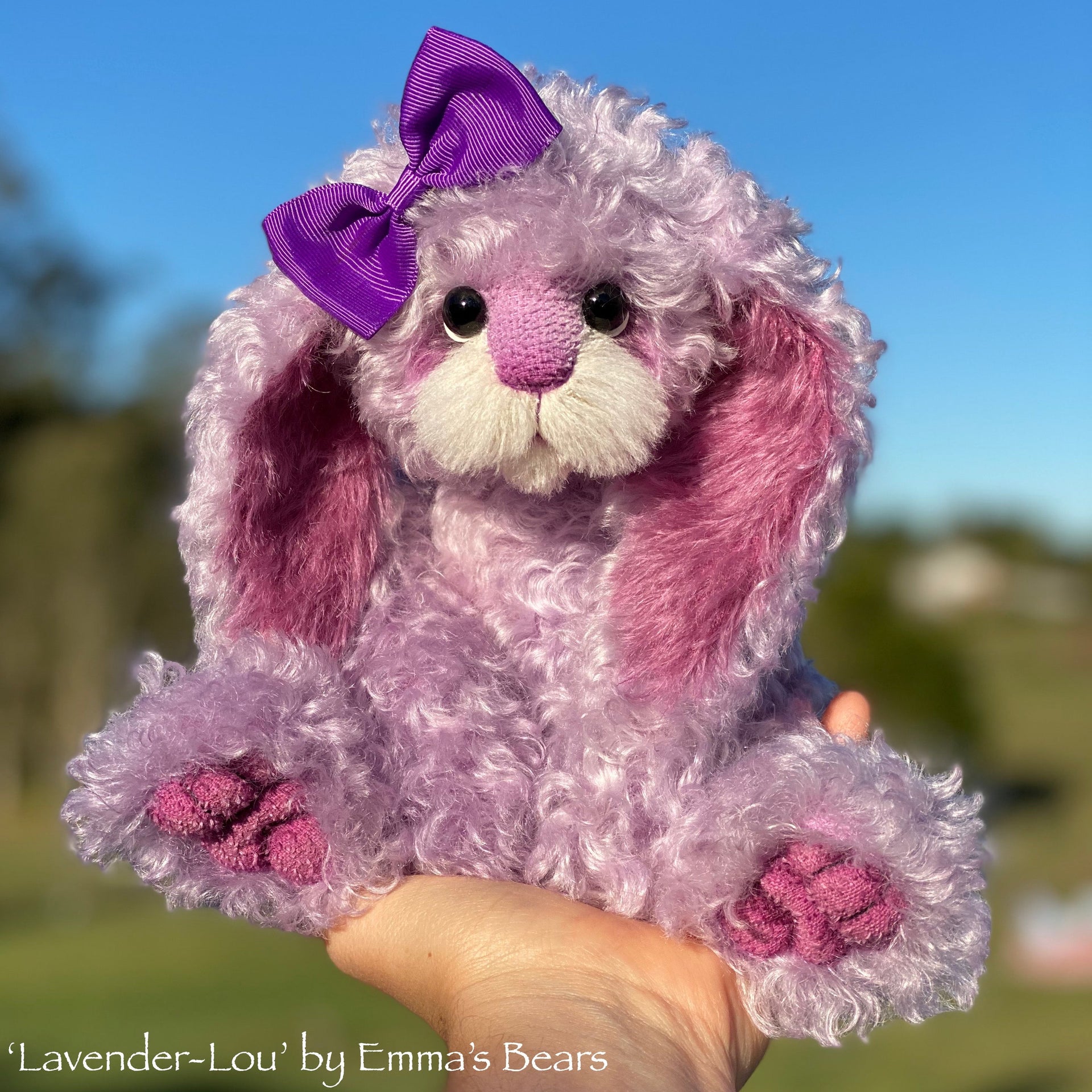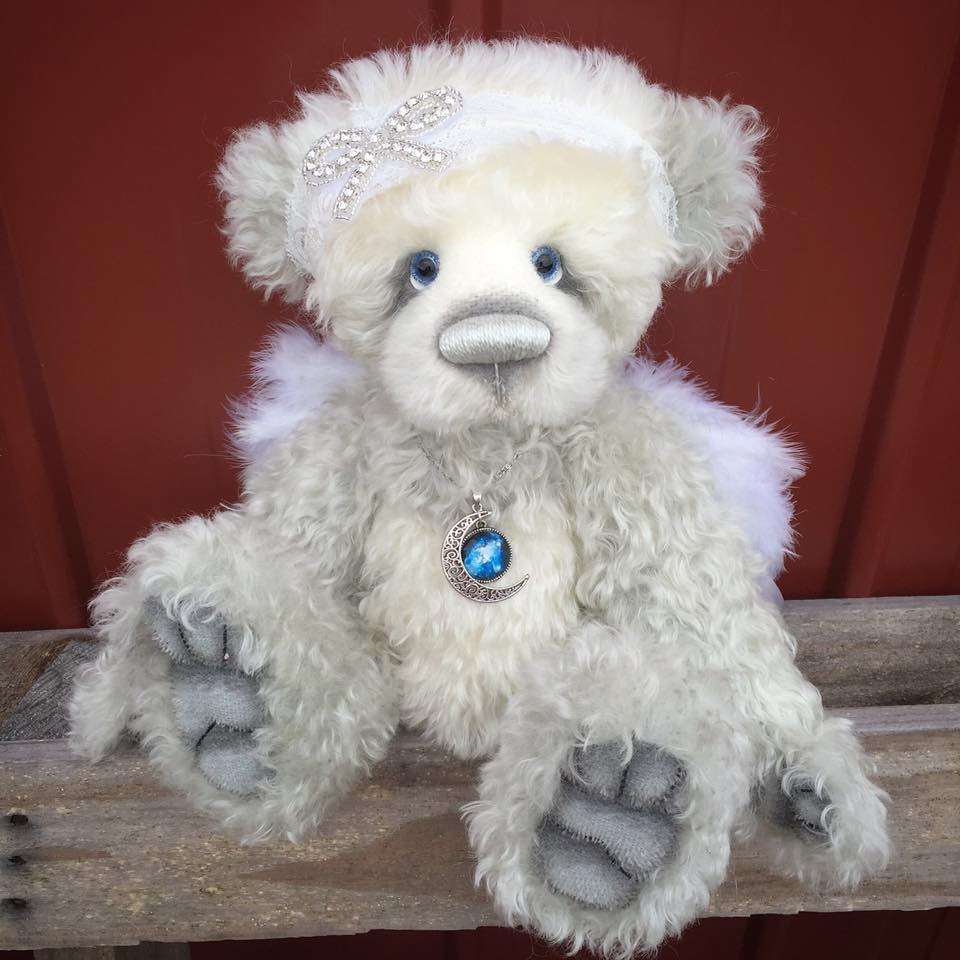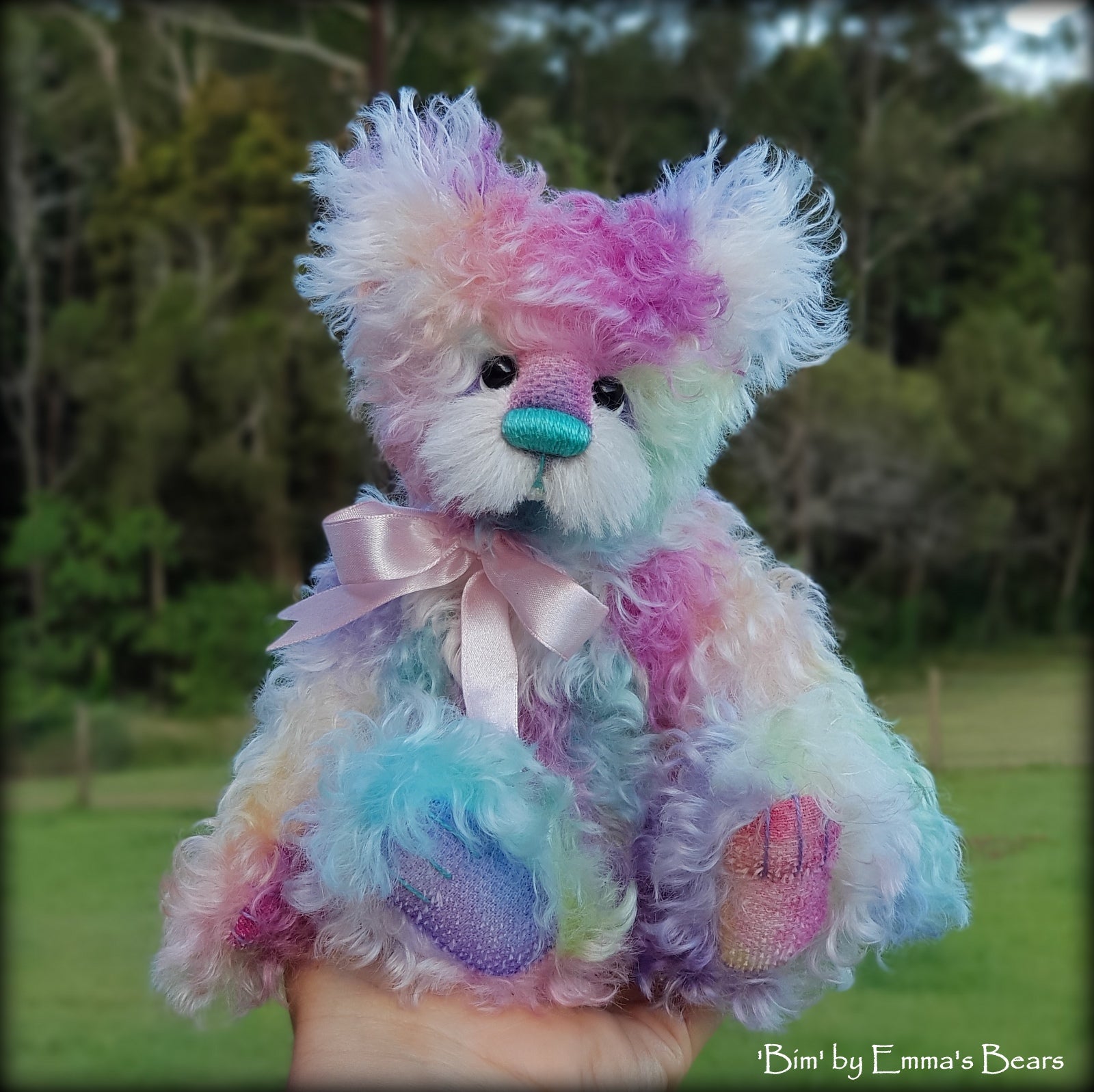 Curly Kid Mohair - Hand Dyed Sunset Horizon - Fat 1/4m - OCT055
This is luxury bear making at it's finest!
This kid mohair is dyed in a our distinctive bright, clean colour blend. The fun colour patterns mean you can create some very special bears. This is a piece of our beautifully silky 25mm pile curly Helmbold kid mohair. 
Please use the images of the fur as a guide only - colours will appear different on each viewing device and this piece is so unique it will need to be seen in person to get the true colour. Example bears in the photo have been made in the exact same kid mohair type. but from a different coloured dye-batch.
ONLY 1 x fat 1/4m piece of this available (approx 69cm x 50cm).