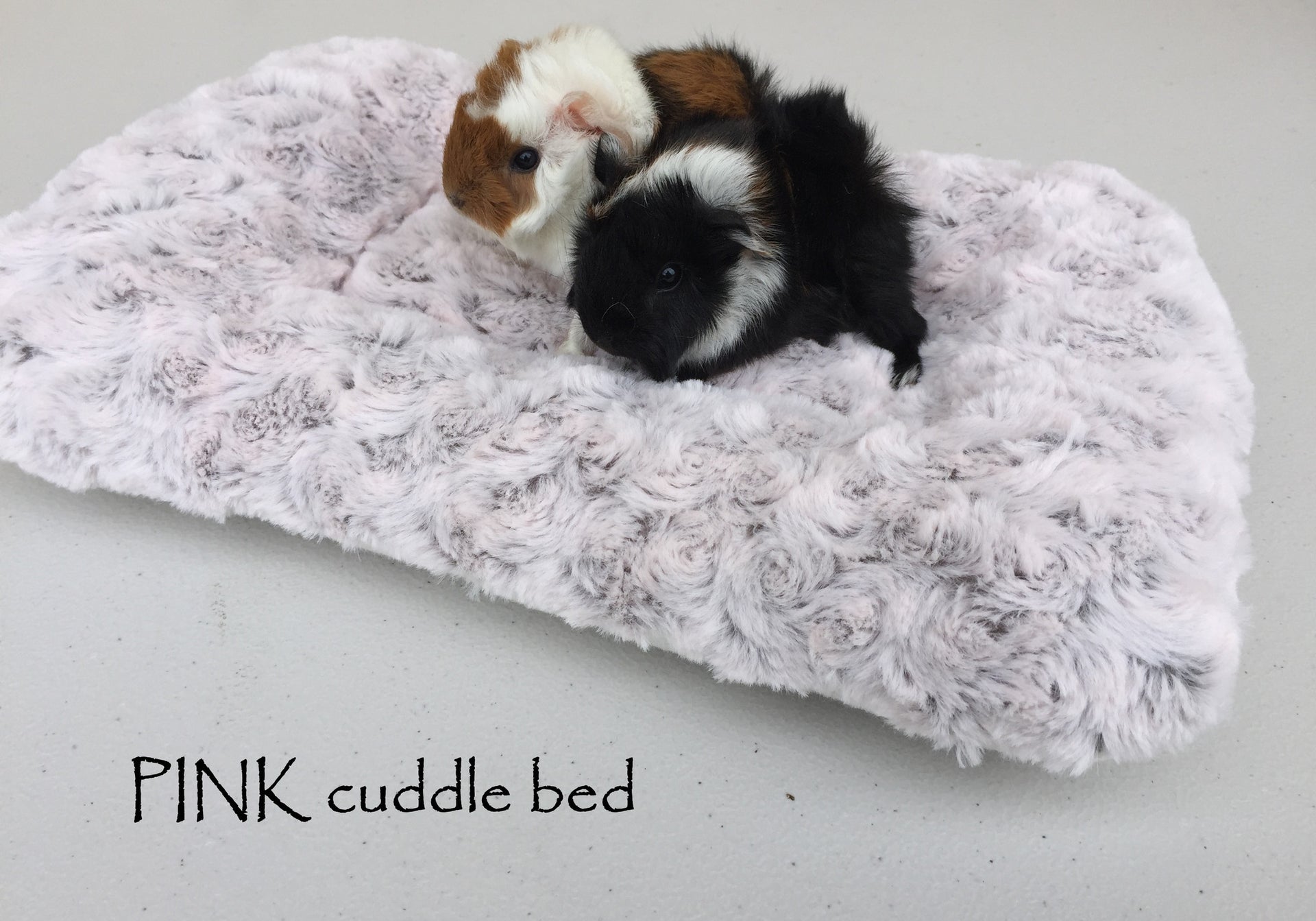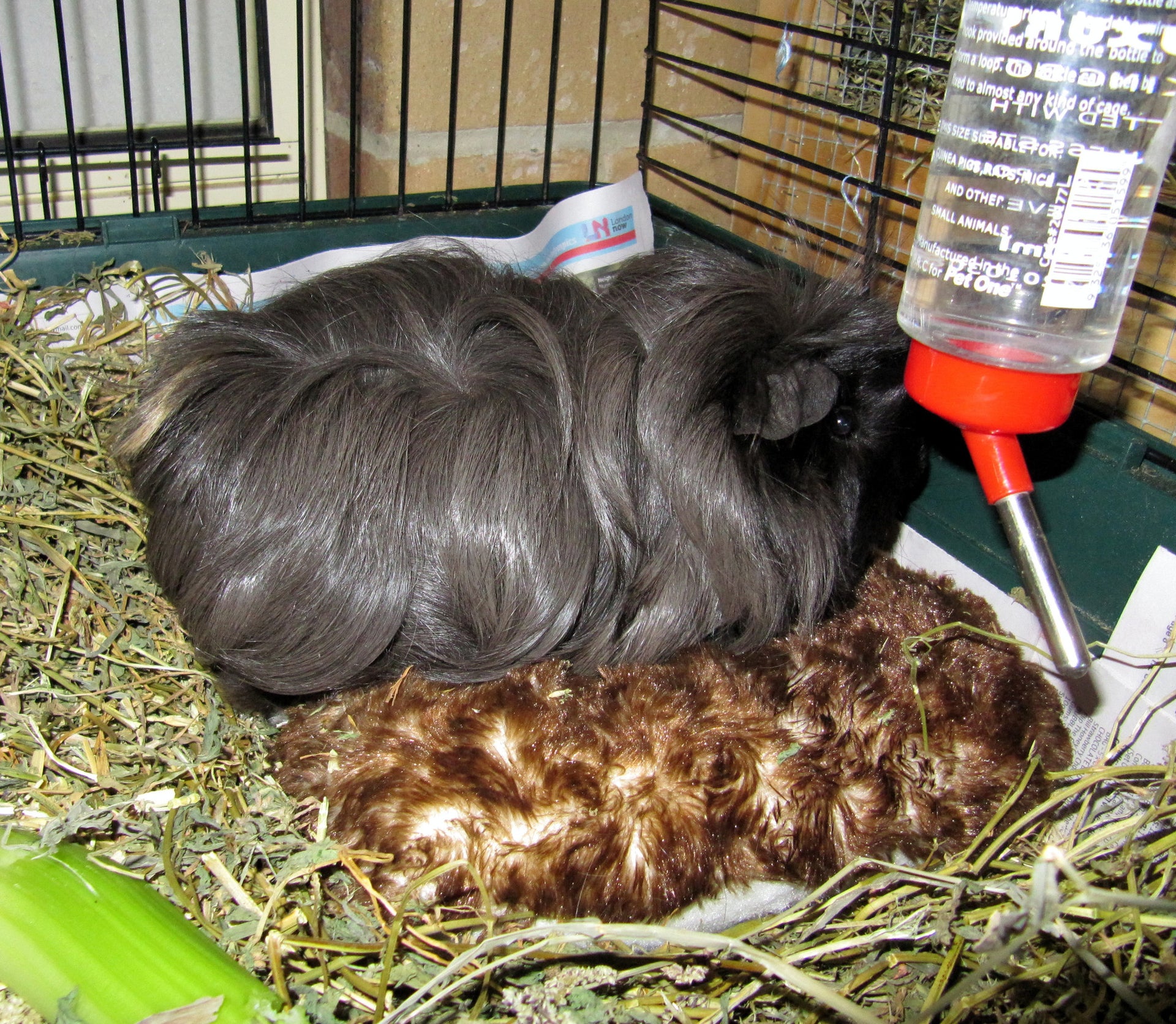 Sirocco Cavy Stud Winter Bedding Range 
These sweet cozy beds are very simple, but our pigs love them. They are made from a layer of fleece and a layer of silky soft plush with polyfill wadding in the centre. They're the perfect size for a guinea pig to lay out on top of, or just rest their heads on - like a giant pillow. 
Guinea pigs have in innate love of soft things, so if you are using a courser/harder bedding it might be nice to offer a soft place for your pet to escape to for a cozy snooze. 
Pink - measures approx 30cm x 23cm  x 7cm (12" x 9" x 3")
Choc - measures approx 34cm x 20cm x 6cm (13" x 8" x 2")
Photo 3 shows a couple of our guinea pigs enjoying the luxury of a cozy bed