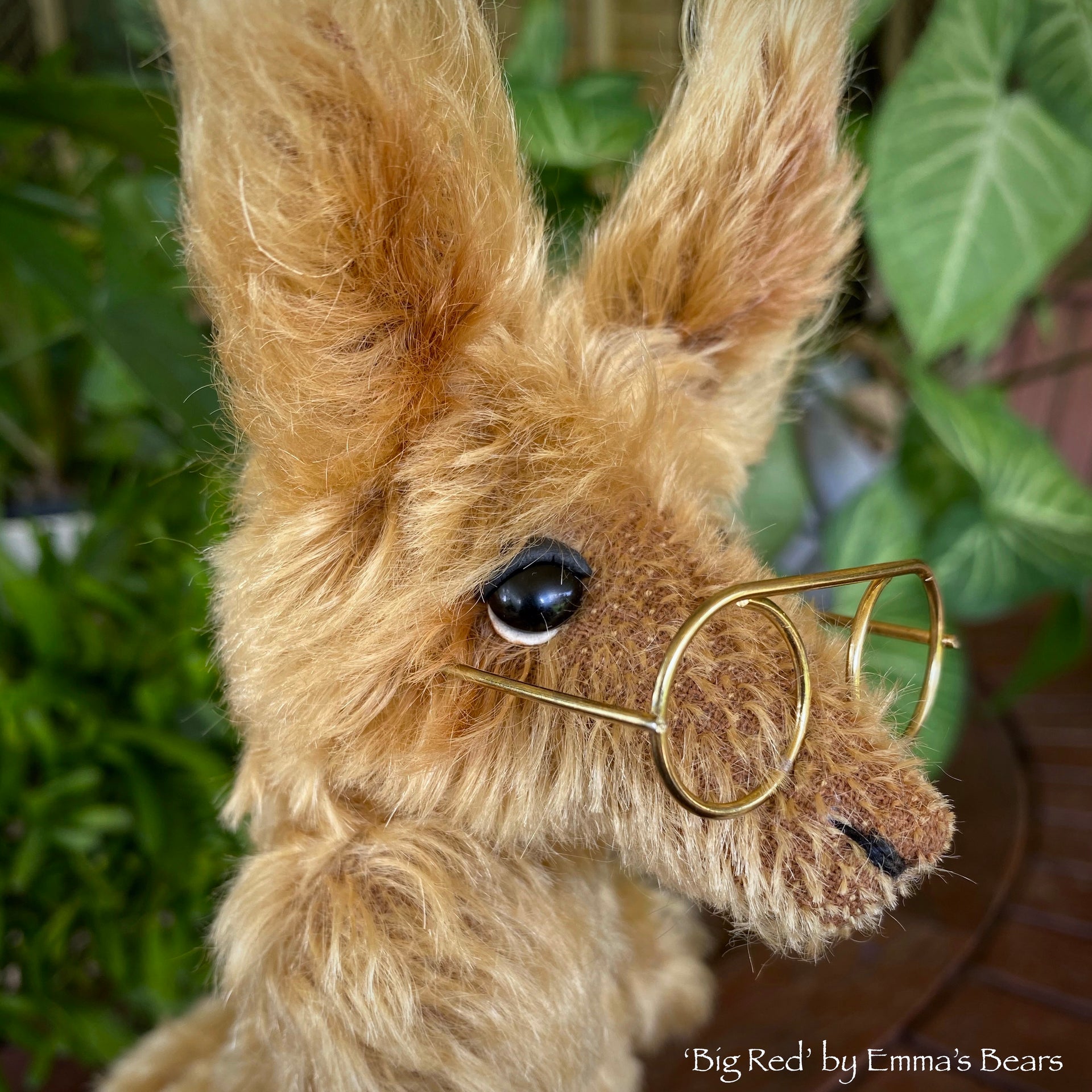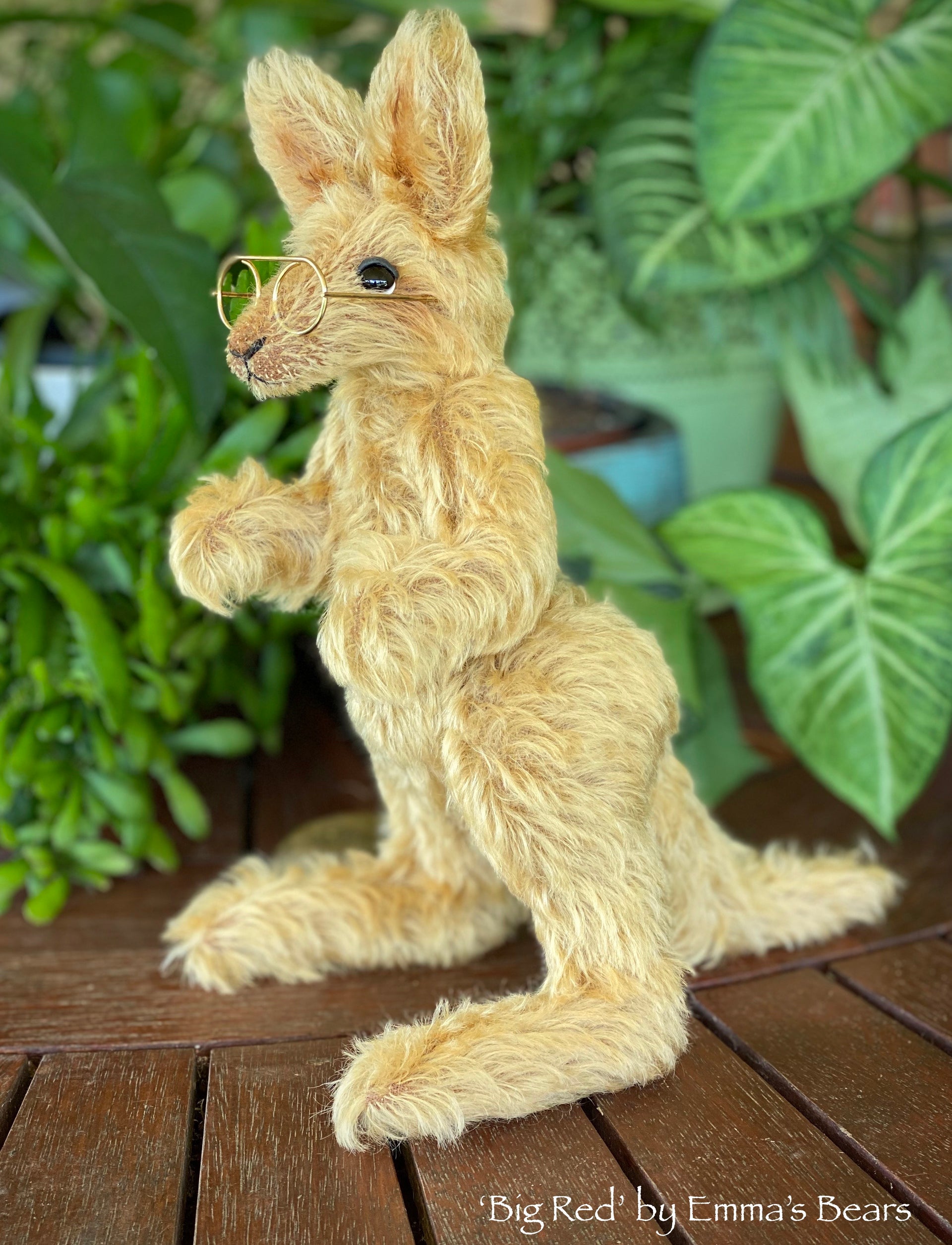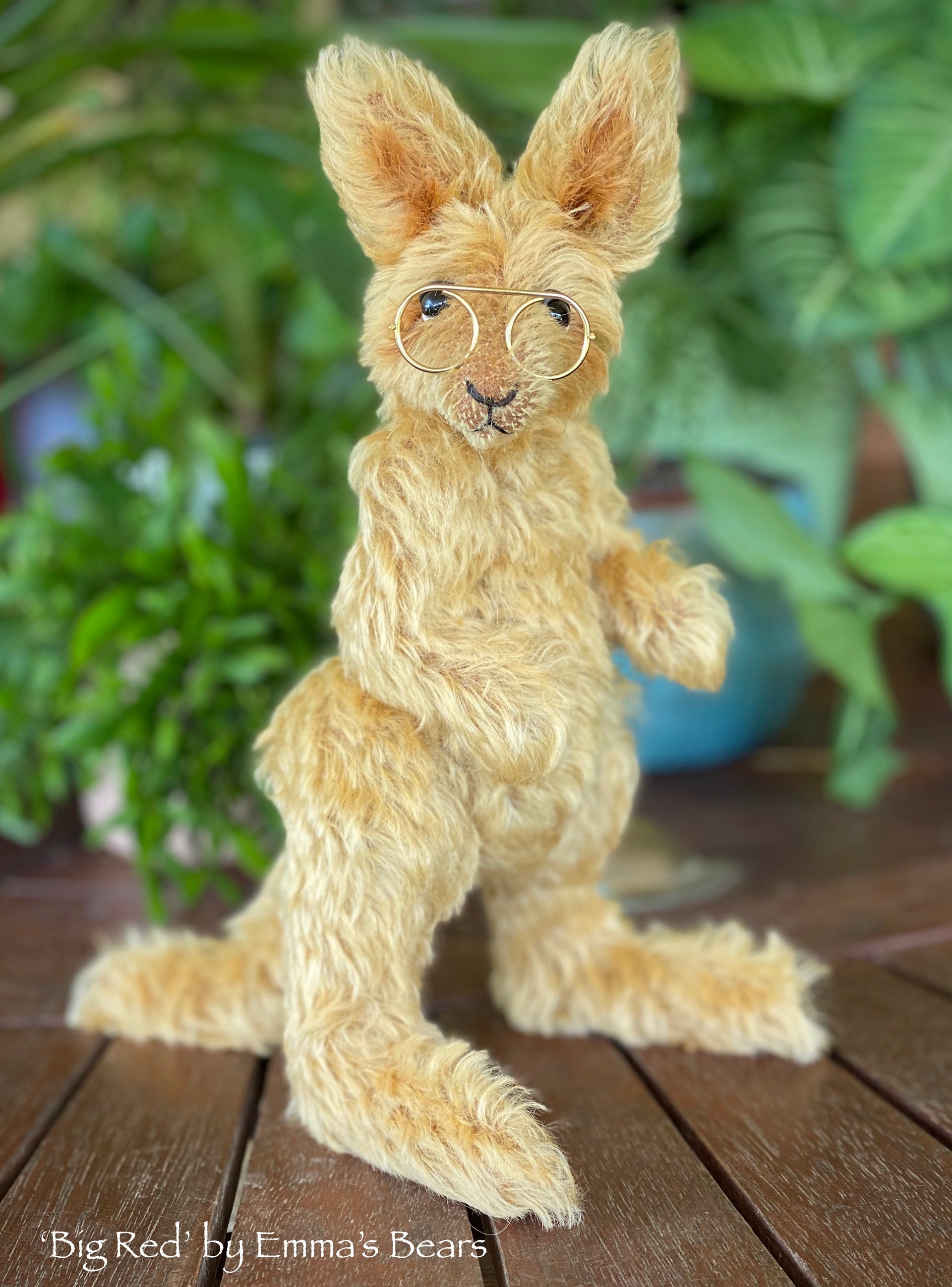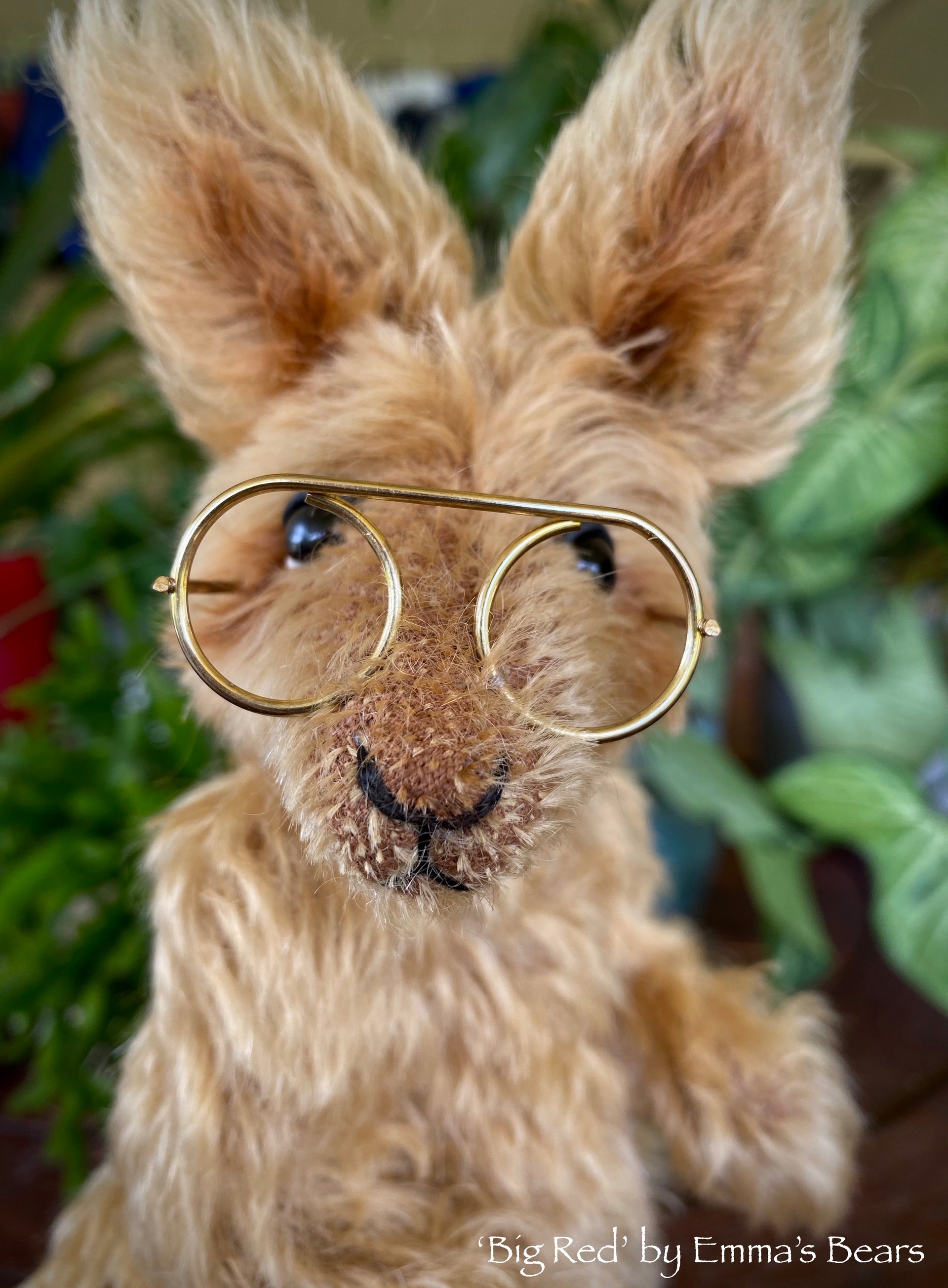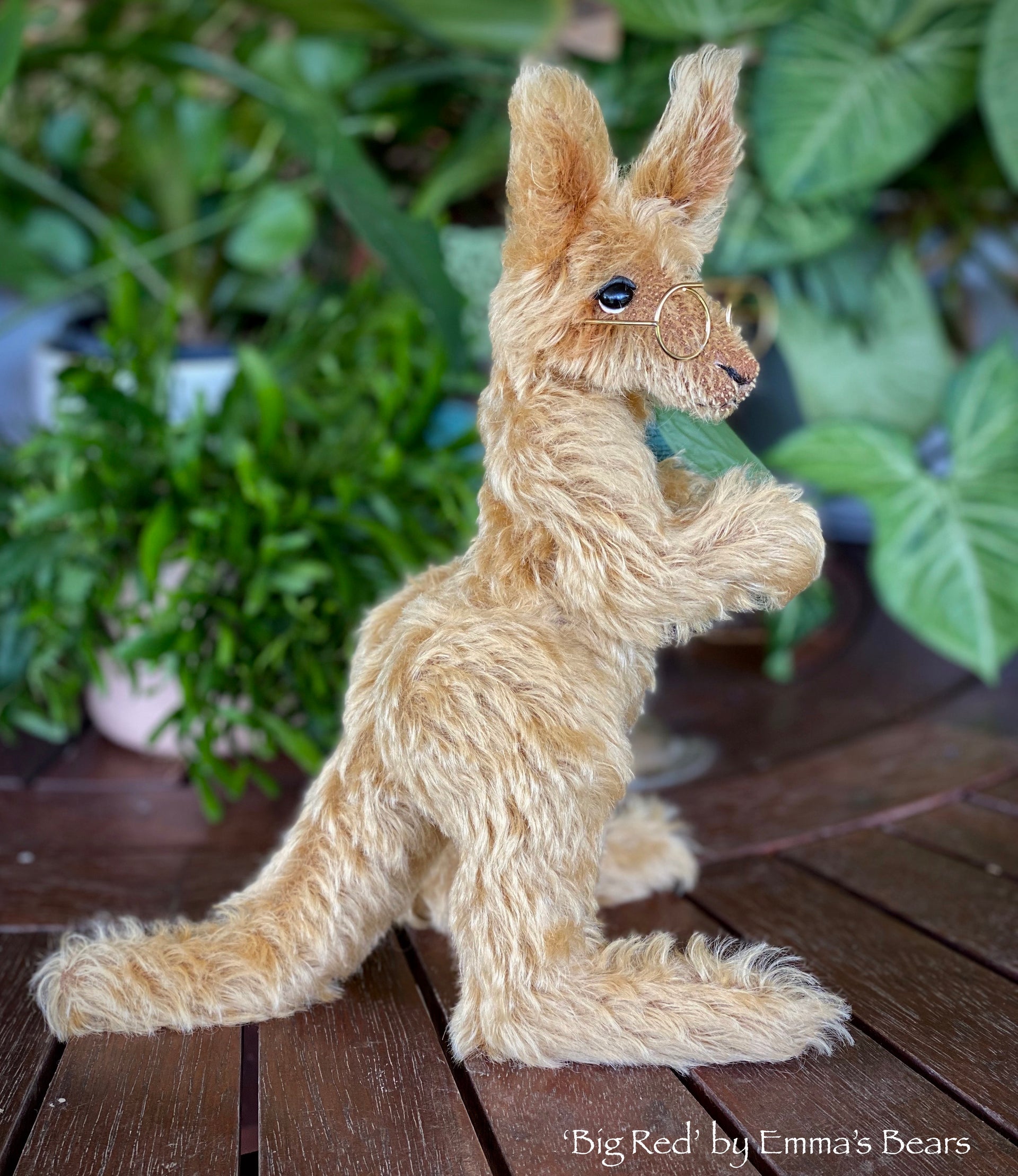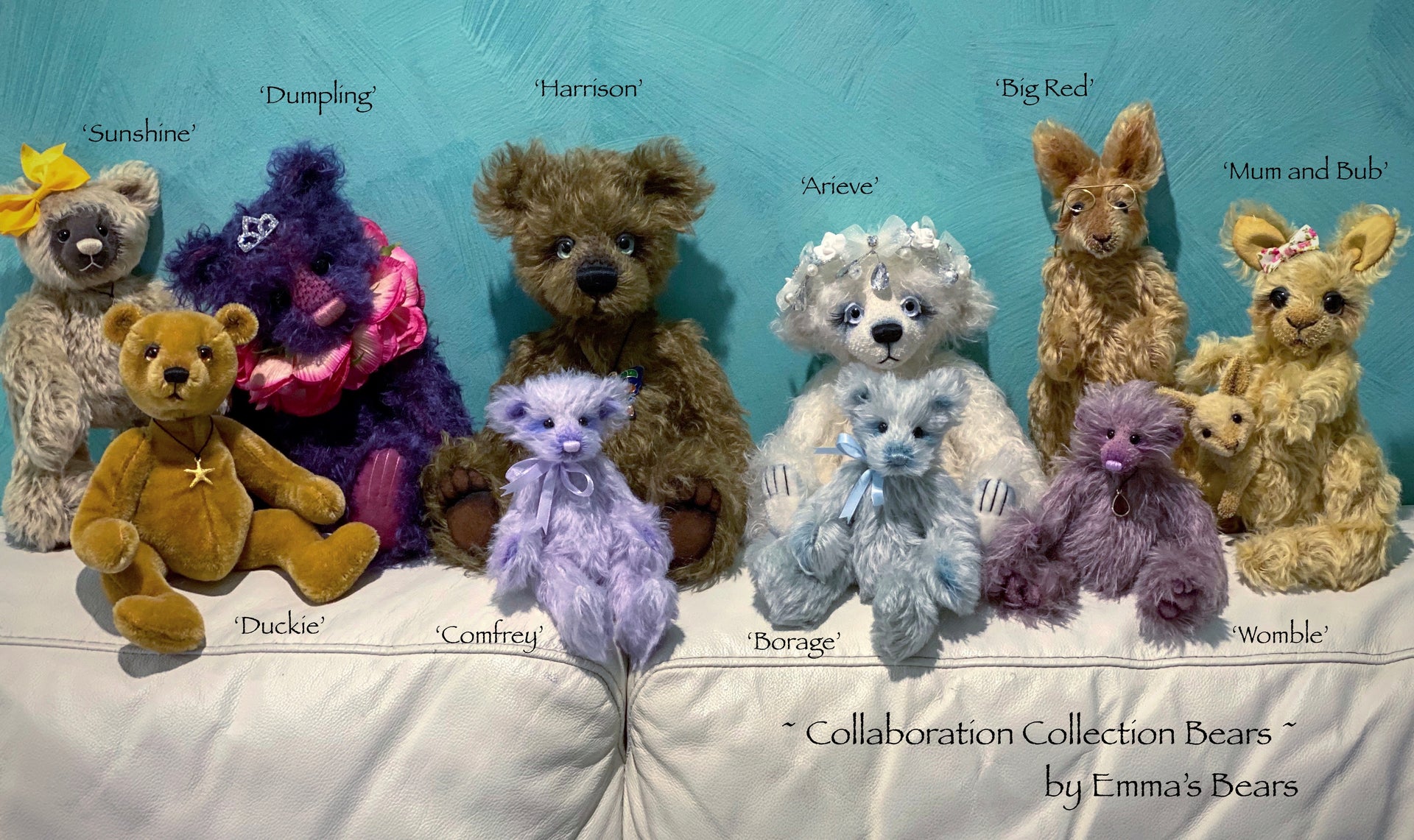 Collaboration Bear: Big Red - 11" handmade mohair artist kangaroo - OOAK
'Big Red'
11" (29cm)

- a 'Collaboration Bear' ( Initiated by 'The bear lady at Forbes' - Joan Neowhouse, and completed in remembrance by Emma's Bears following her passing).

Collaboration Bears are a completely unique range of bears for Emma's Bears. They are an eclectic assortment of bears and animals in all shapes and sizes, and all types of fur, in various states of completion, and cut from patterns and designs that are totally unknown/unfamiliar to us. We've committed to completing these little souls after their original crafter passed away, and her family were unsure what should happen to all her unfinished work.

Big Red was such a surprise to find in the box of collaboration bear bits - he and mumma were the first kangaroo designs we've come across in Joan's many and varied work-in-progess pieces. He has been made in a dense, wavy rich gold mohair. We've given him a pair of petite black glass eyes with tiny hand sculpted eyelids. He has a hand embroidered nose in black DMC perle cotton and a pair of gold-rim glasses to complete his very knowing and distinguished look.
Big Red has been fully jointed and is stuffed with polyfill, glass and a decent amount of shot to give him extra weight and stability when standing. He is a one of a kind artist piece and comes with his Emma's Bears /Collaboration Bears identification tag. The rest of his friends can be found in their own listings. 
  ~*~~*~  Please Note that these bears are designed to be Adult Collectables and not intended for infants and young children due to small parts and potential for damage.