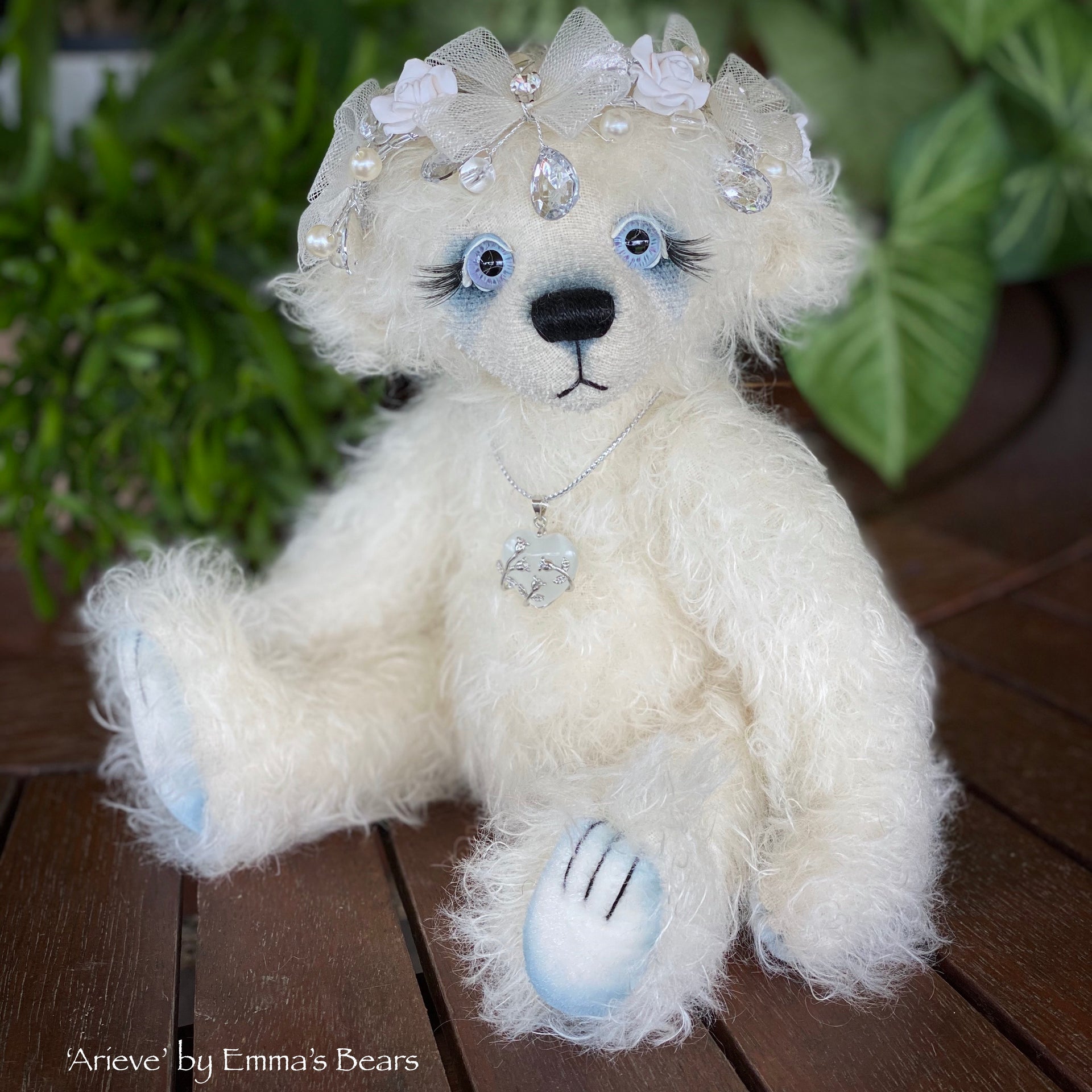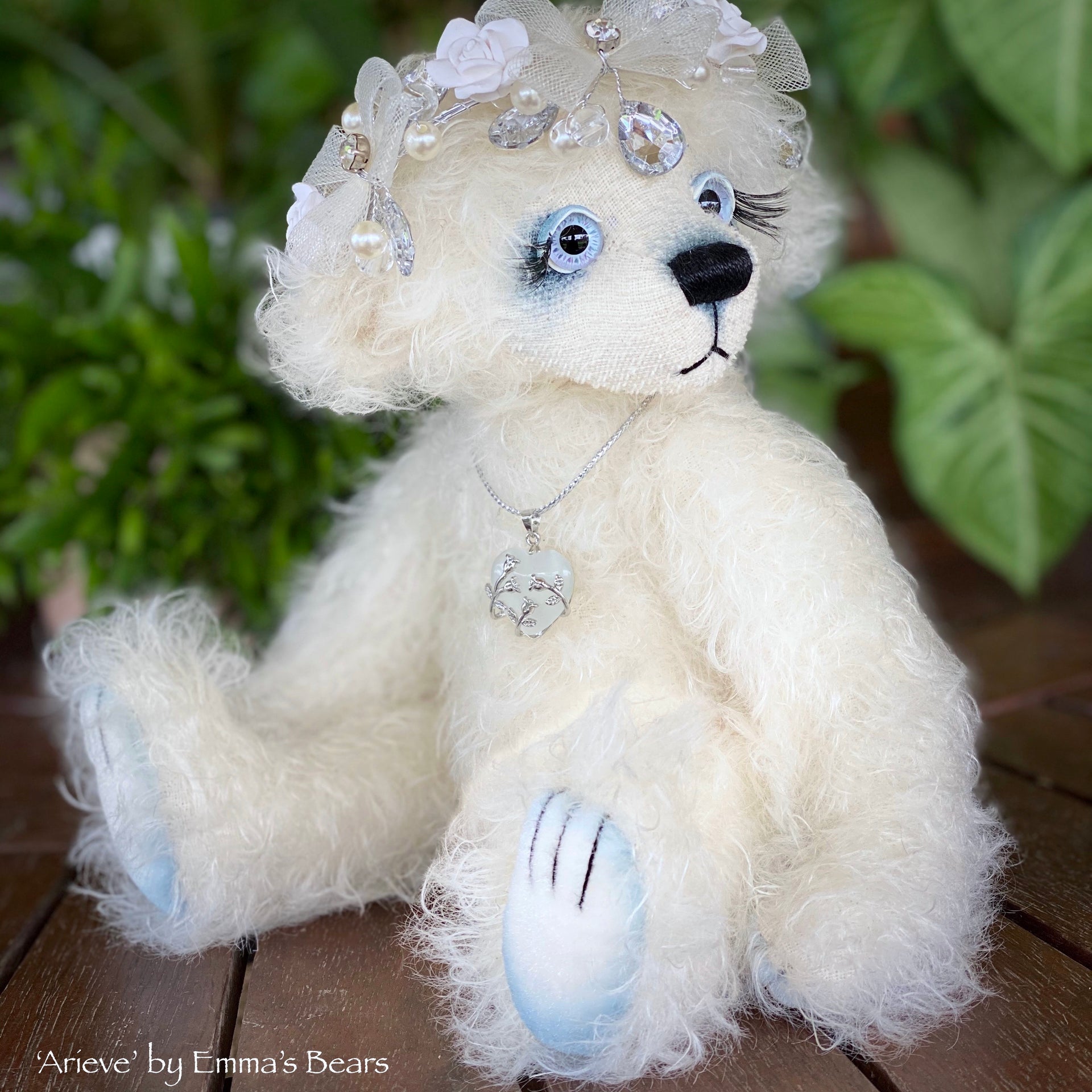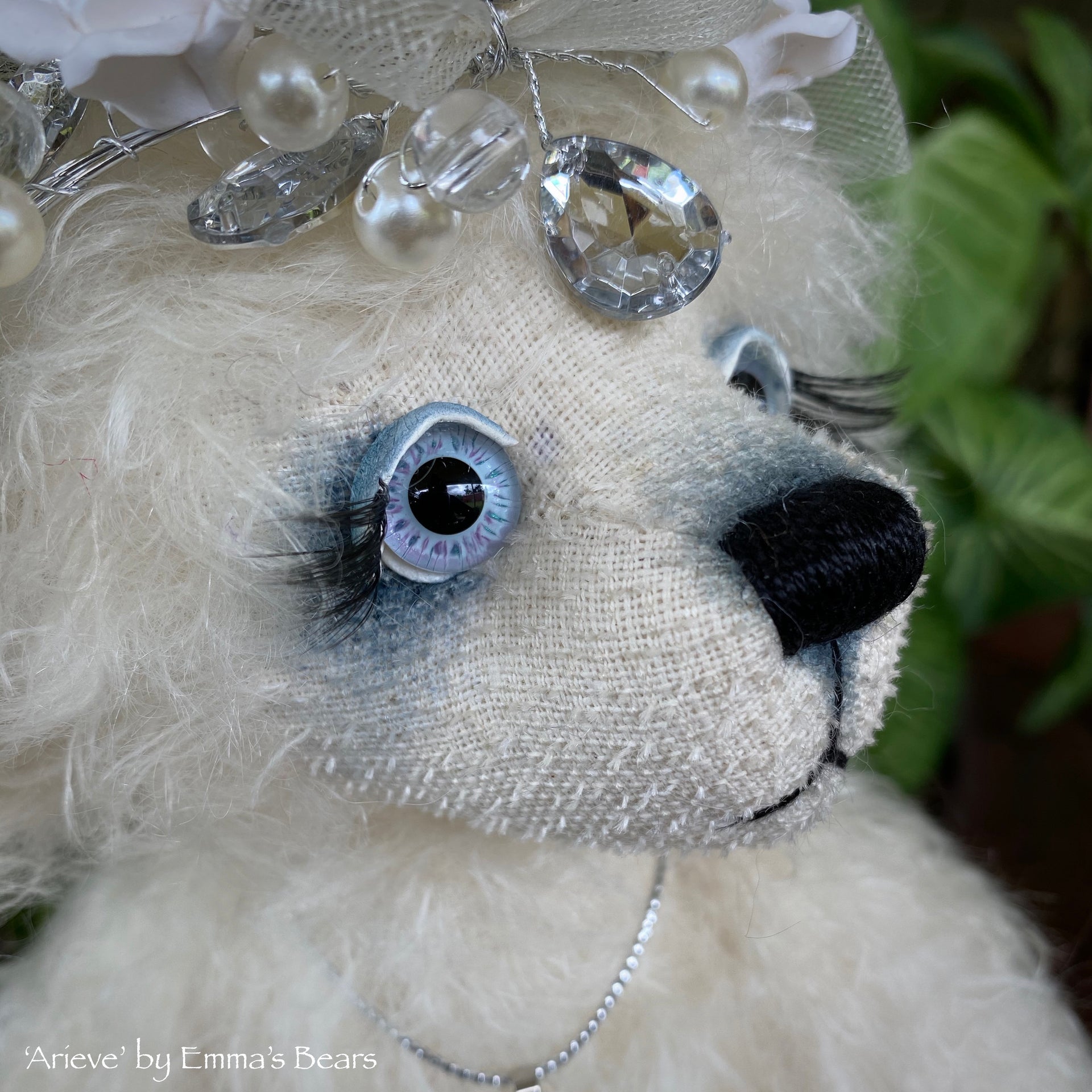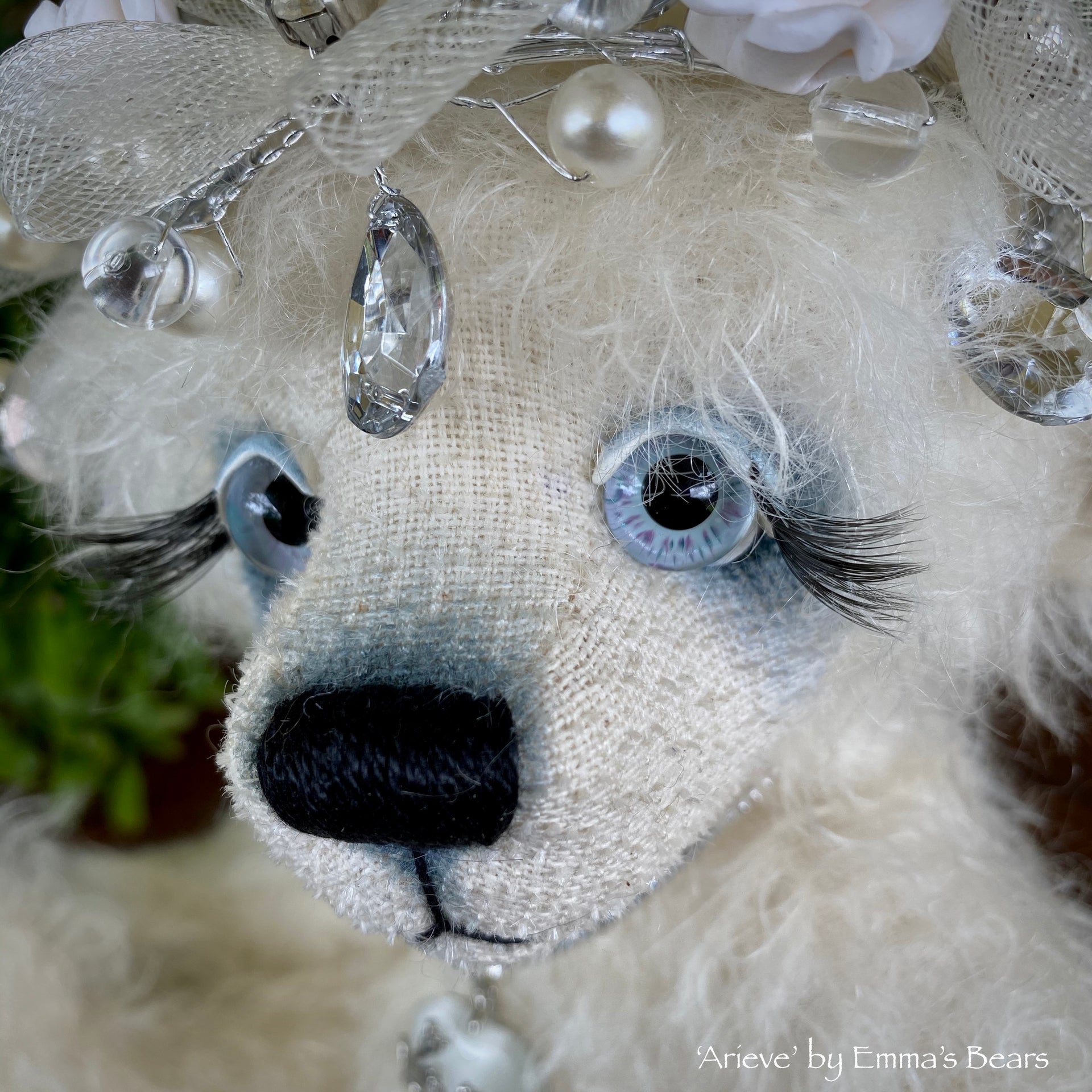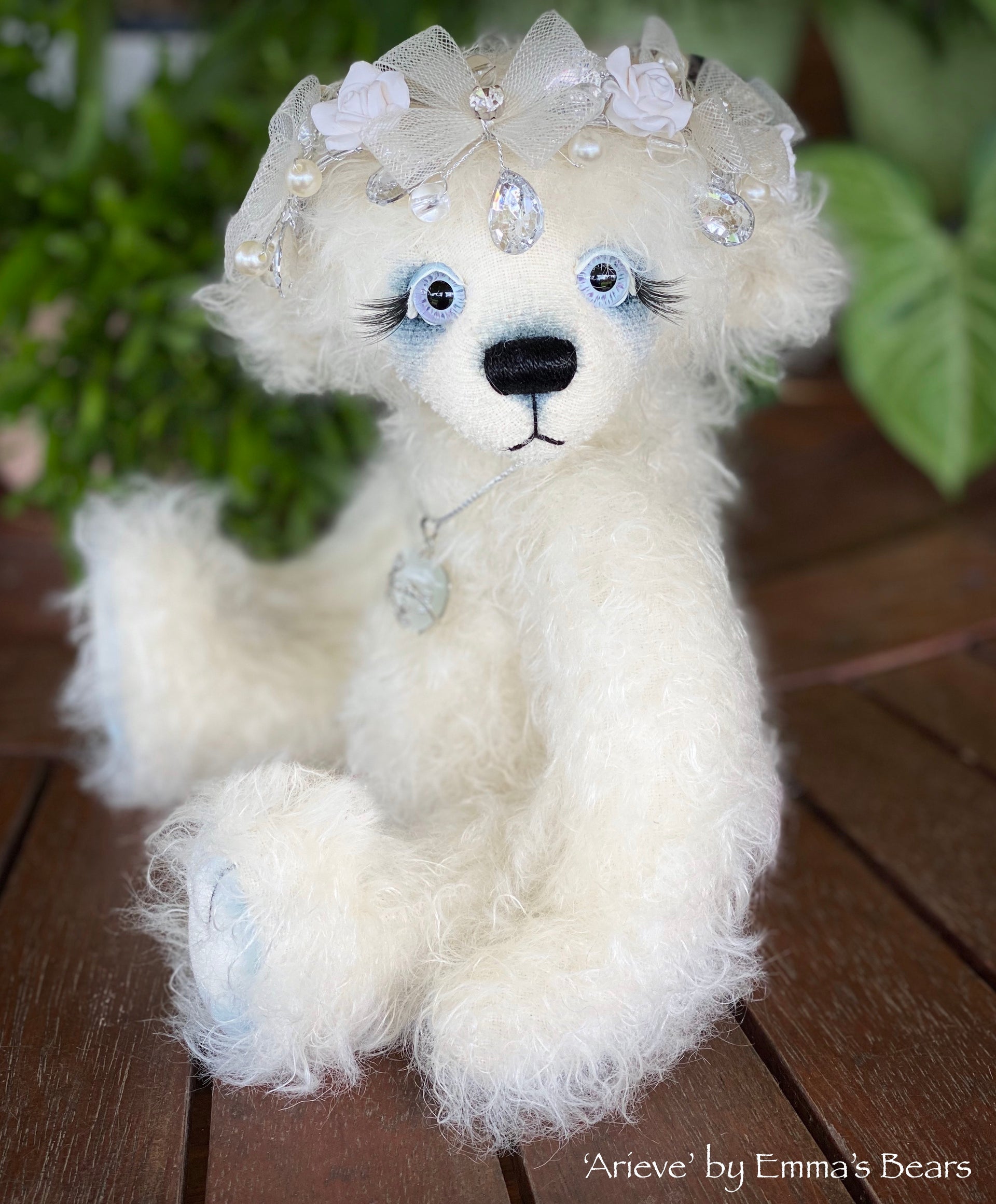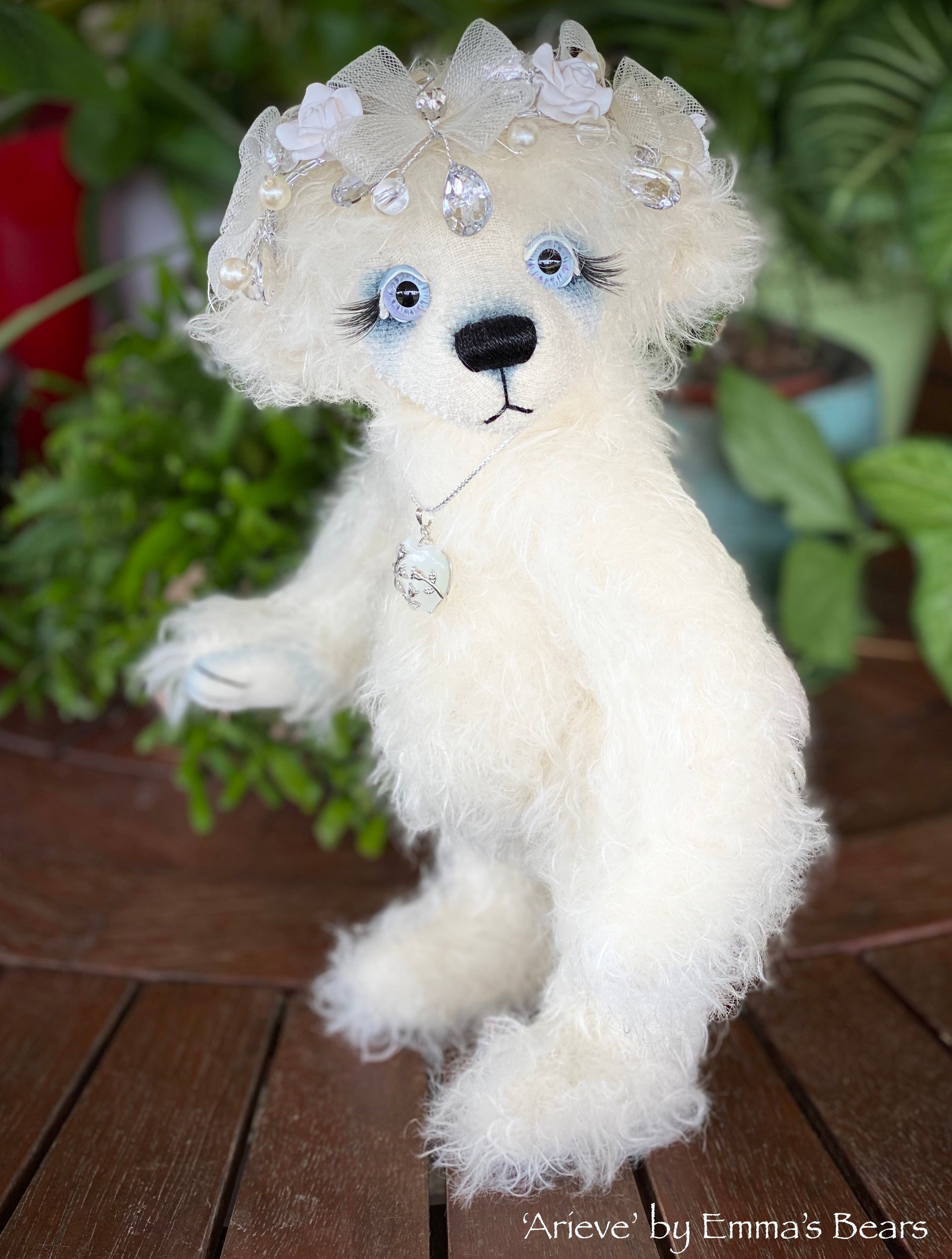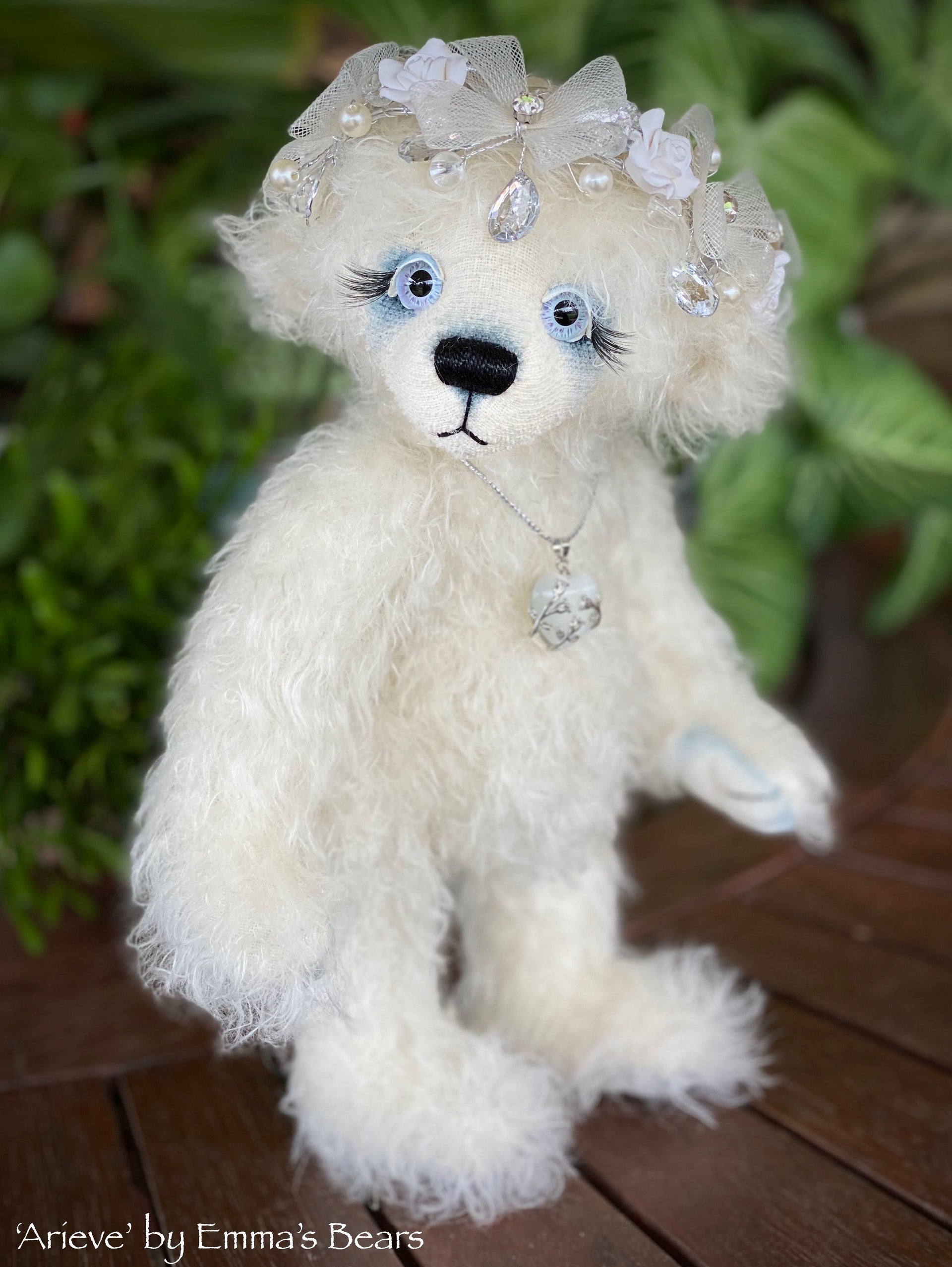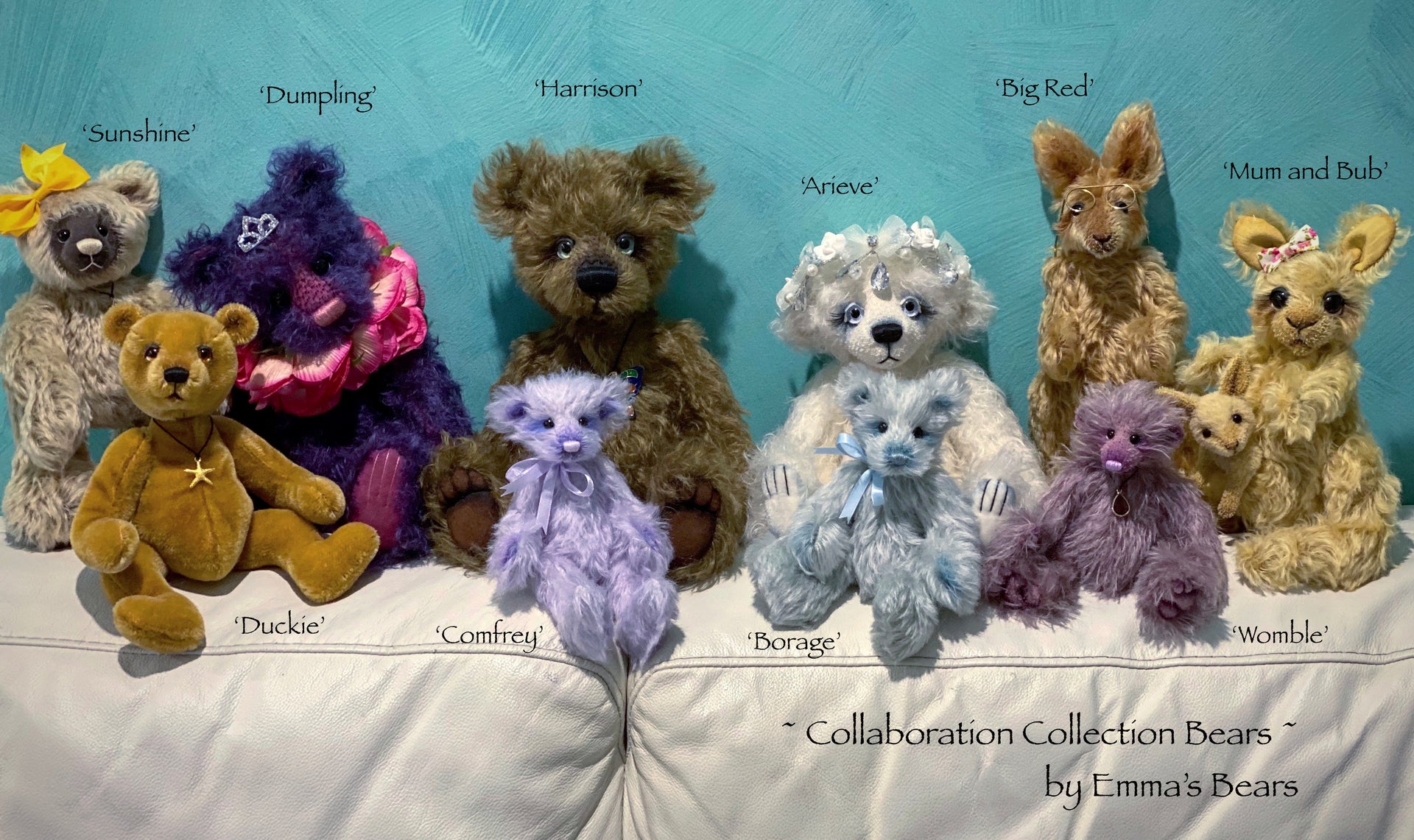 Collaboration Bear: Arieve - 11" handmade mohair artist bear- OOAK
'Arieve'
11" (29cm)

- a 'Collaboration Bear' ( Initiated by 'The bear lady at Forbes' - Joan Neowhouse, and completed in remembrance by Emma's Bears following her passing).

Collaboration Bears are a completely unique range of bears for Emma's Bears. They are an eclectic assortment of bears and animals in all shapes and sizes, and all types of fur, in various states of completion, and cut from patterns and designs that are totally unknown/unfamiliar to us. We've committed to completing these little souls after their original crafter passed away, and her family were unsure what should happen to all her unfinished work.

Arieve is a little stunner made in a pure white ratinee style mohair (loose, loopy curls). We've given her a pair of our hand-painted glass eyes in powder blue and silver with hand-sculpted eyelids and eyelashes. She also features a hand-embroidered nose in a black DMC perle cotton thread, and little embroidered 'claws' on her feet and hands as well. 
Arieve has been fully jointed and is stuffed with polyfill, enclosed steel and glass shot to give her some weight. Her foot pads are cut from a white mini-bear fur and feature a little steel-blue shading to match the shading on her cute little face. 
Arieve comes with her large crystal, pearl and diamonte floral crown (fully removable), and a sweet ivory heart pendant. She is a one of a kind artist bear and comes with her Emma's Bears /Collaboration Bears identification tag. The rest of her friends can be found in their own listings. 
  ~*~~*~  Please Note that these bears are designed to be Adult Collectables and not intended for infants and young children due to small parts and potential for damage.