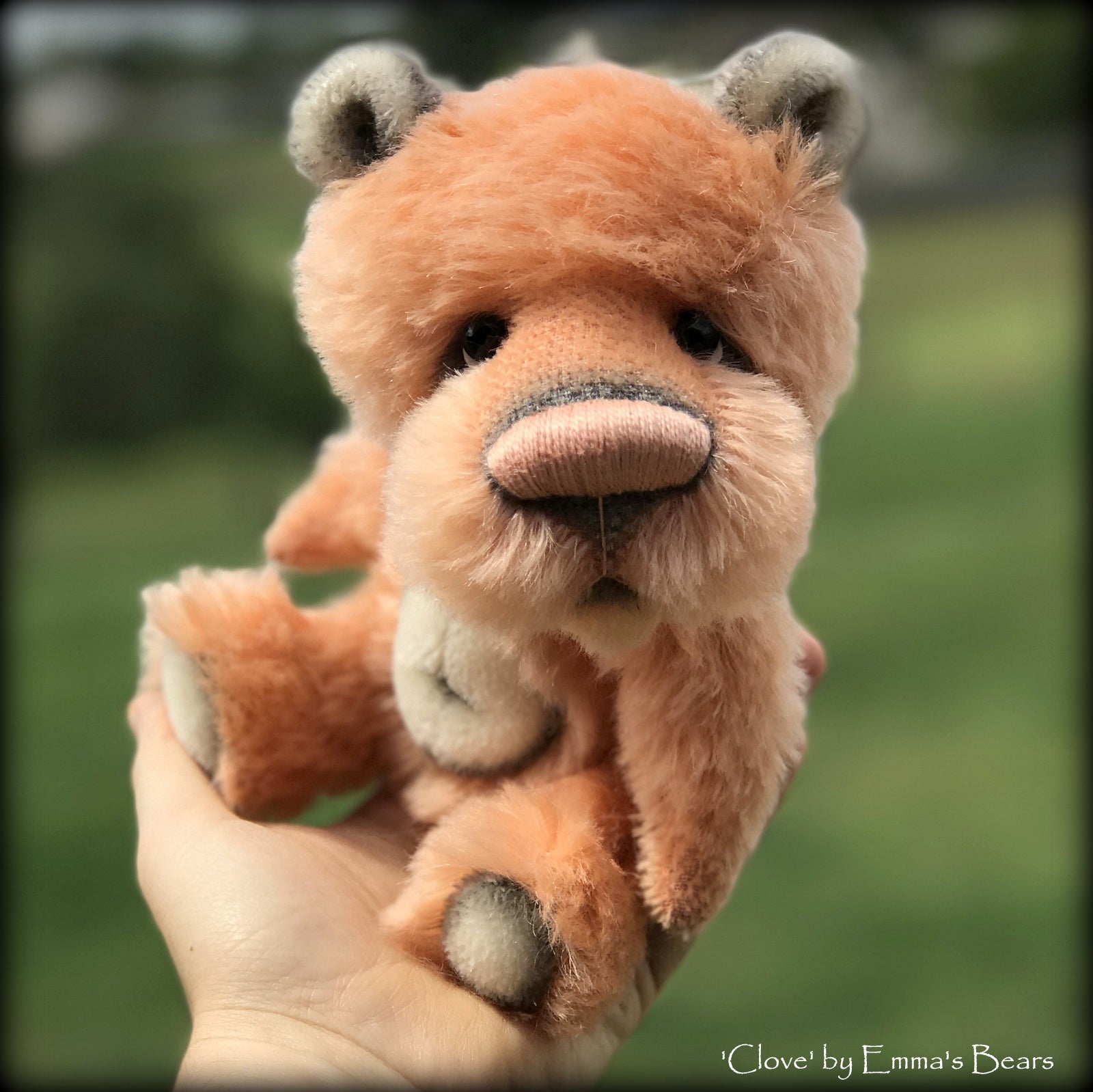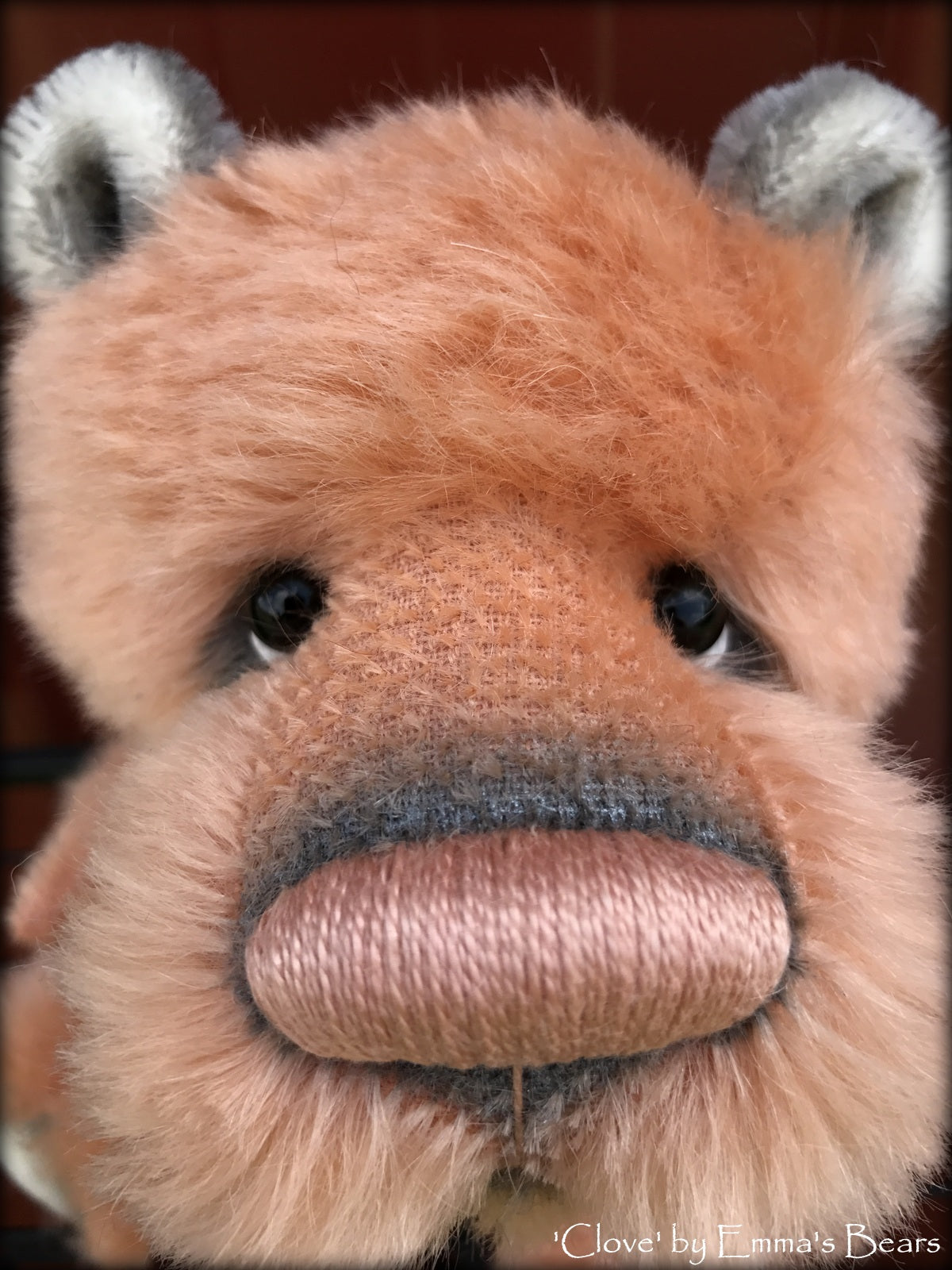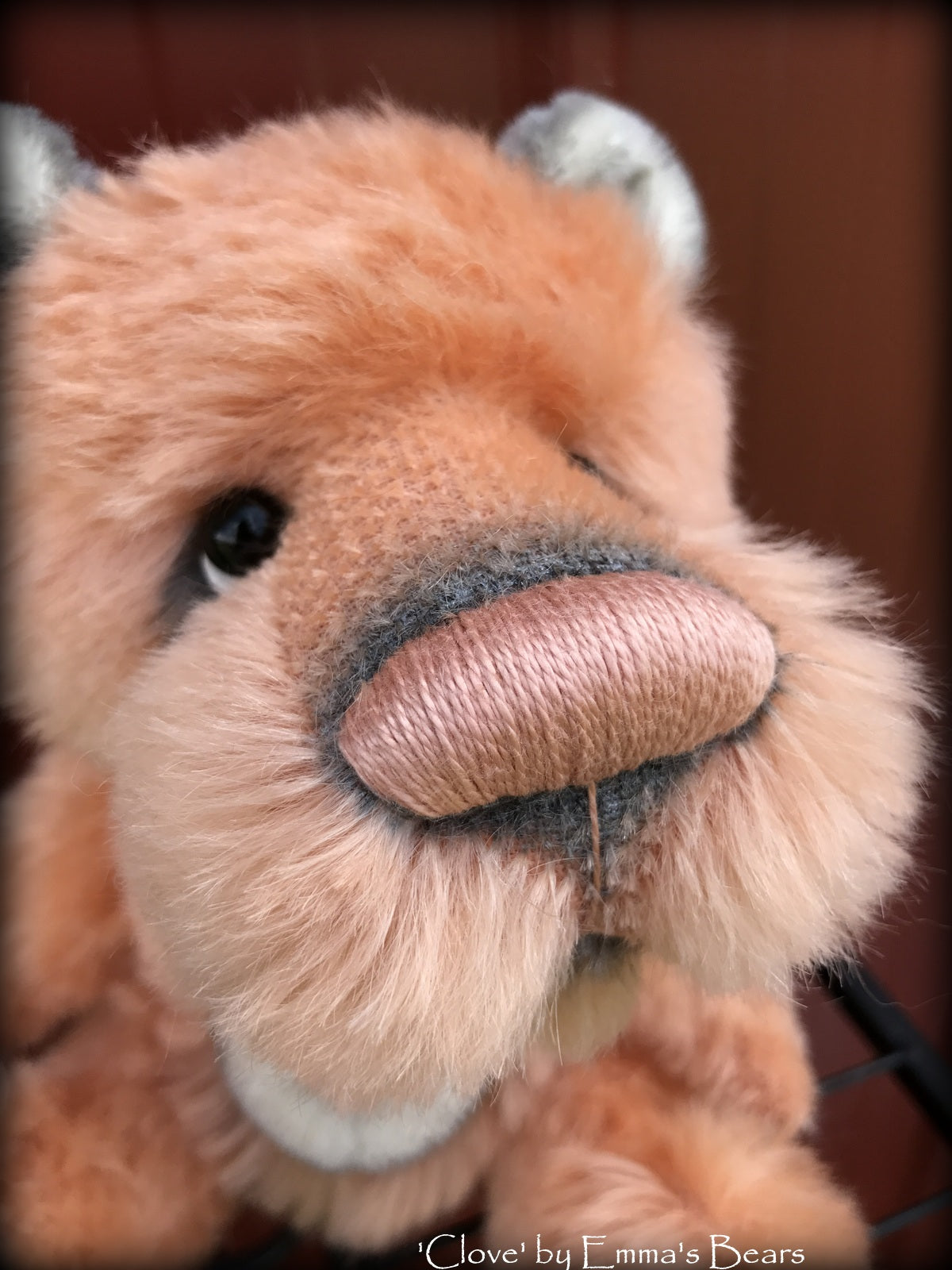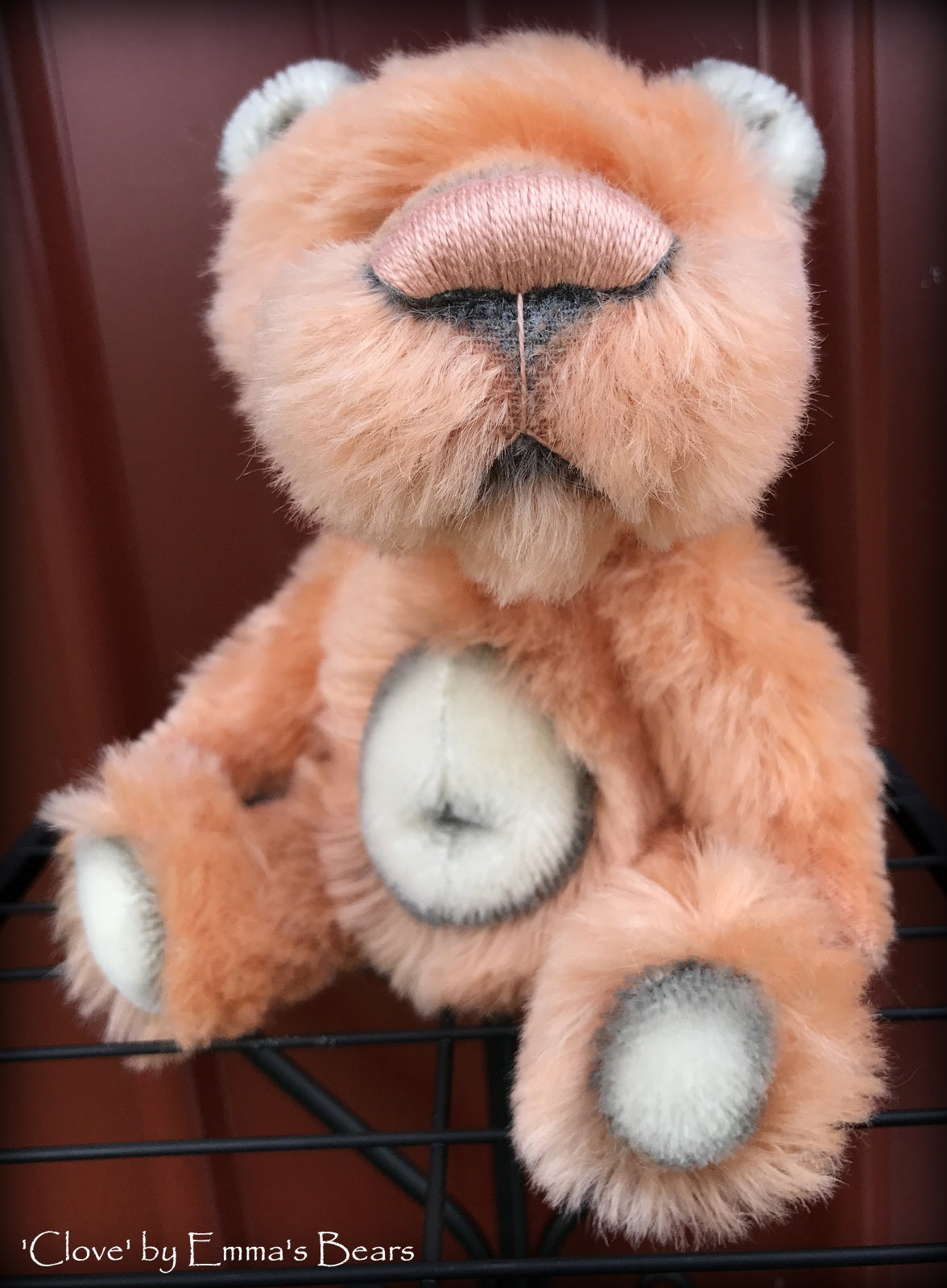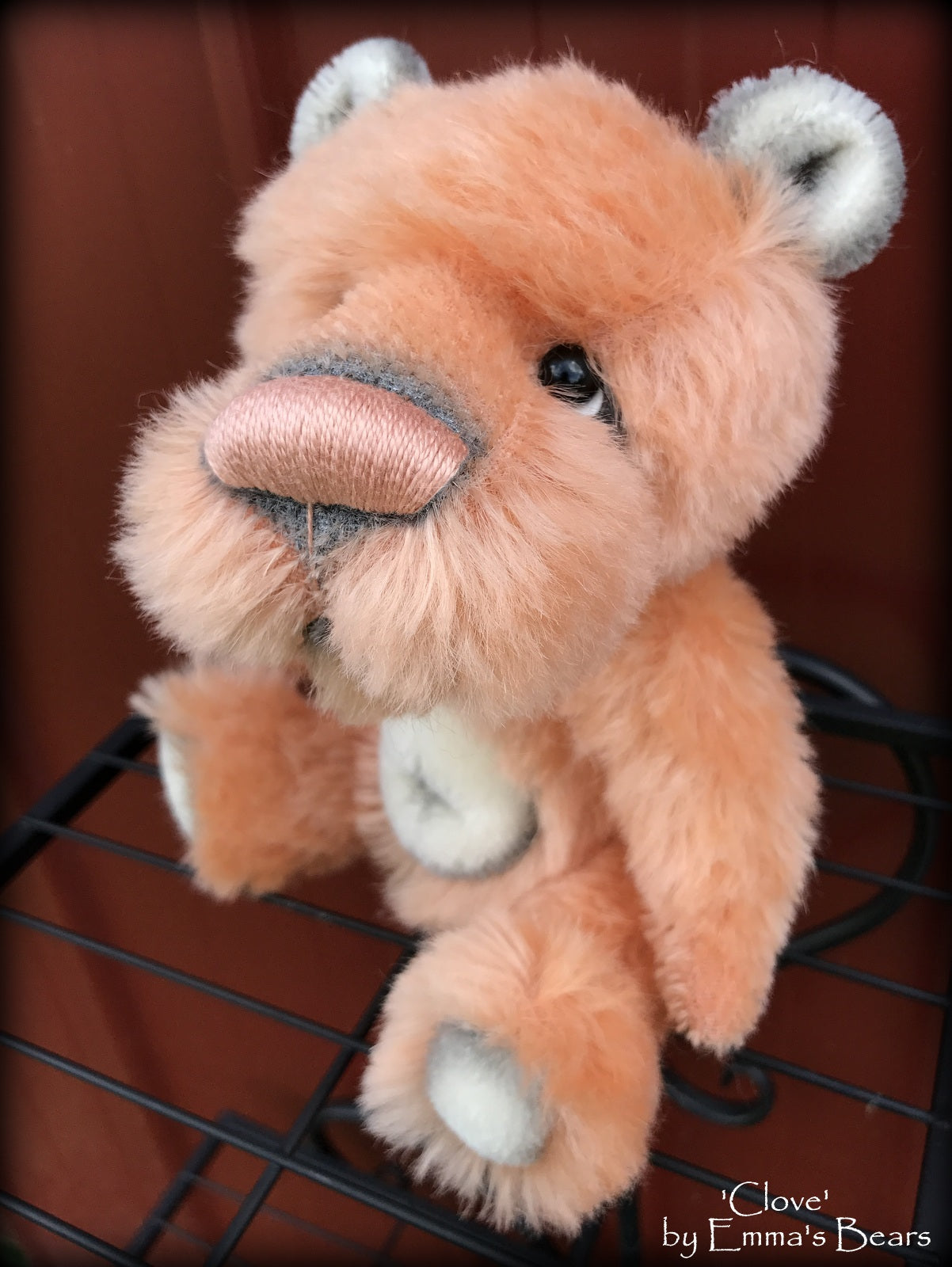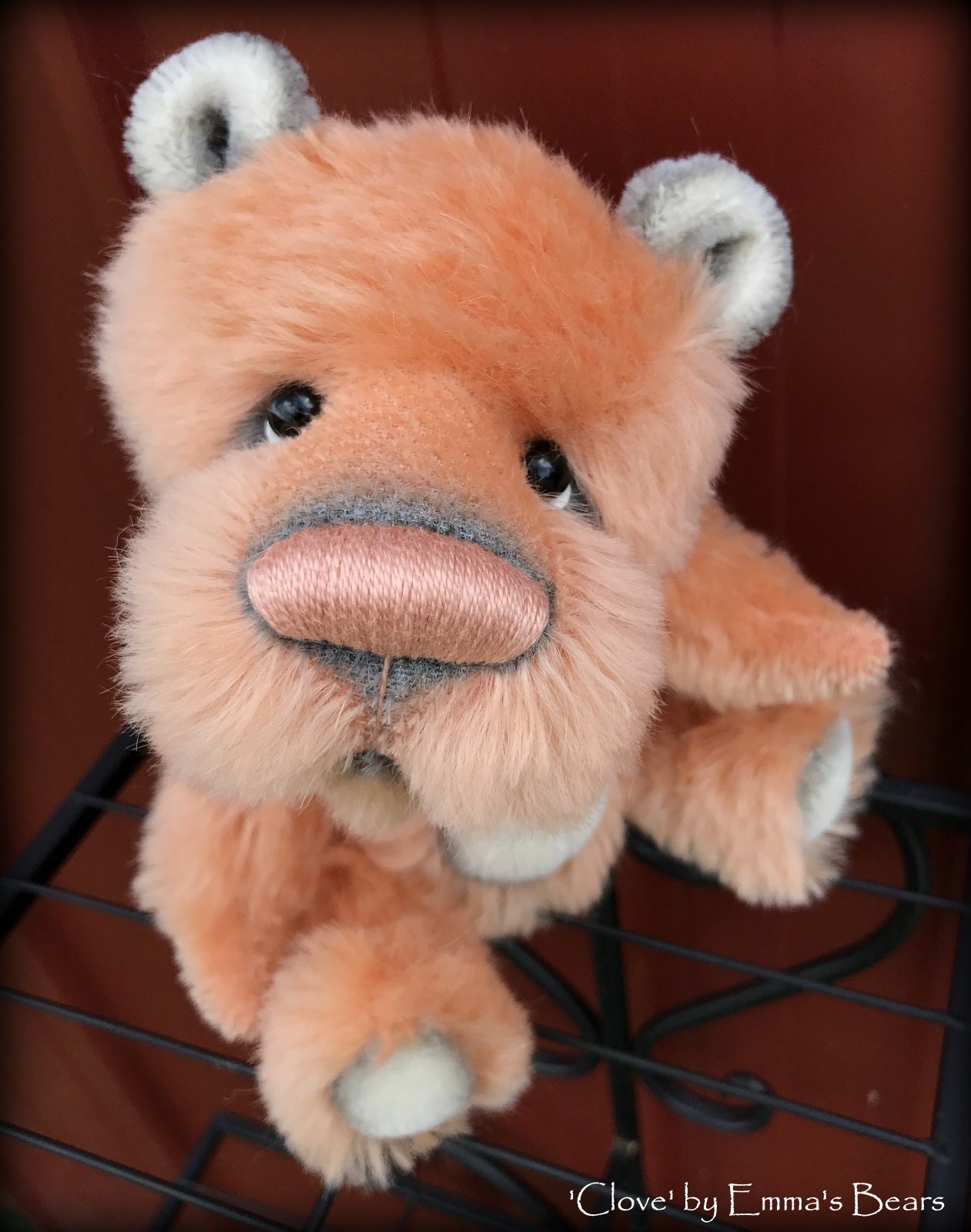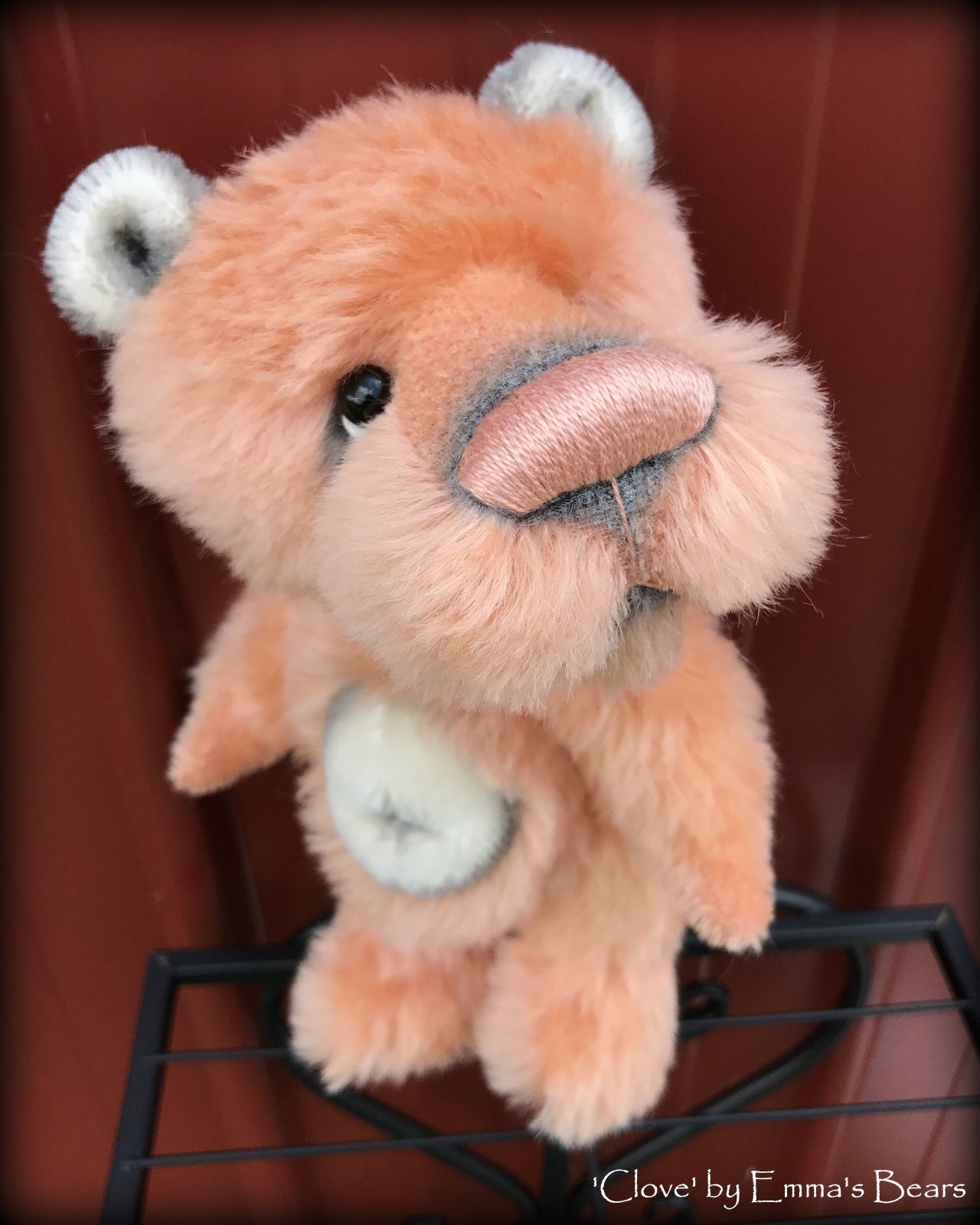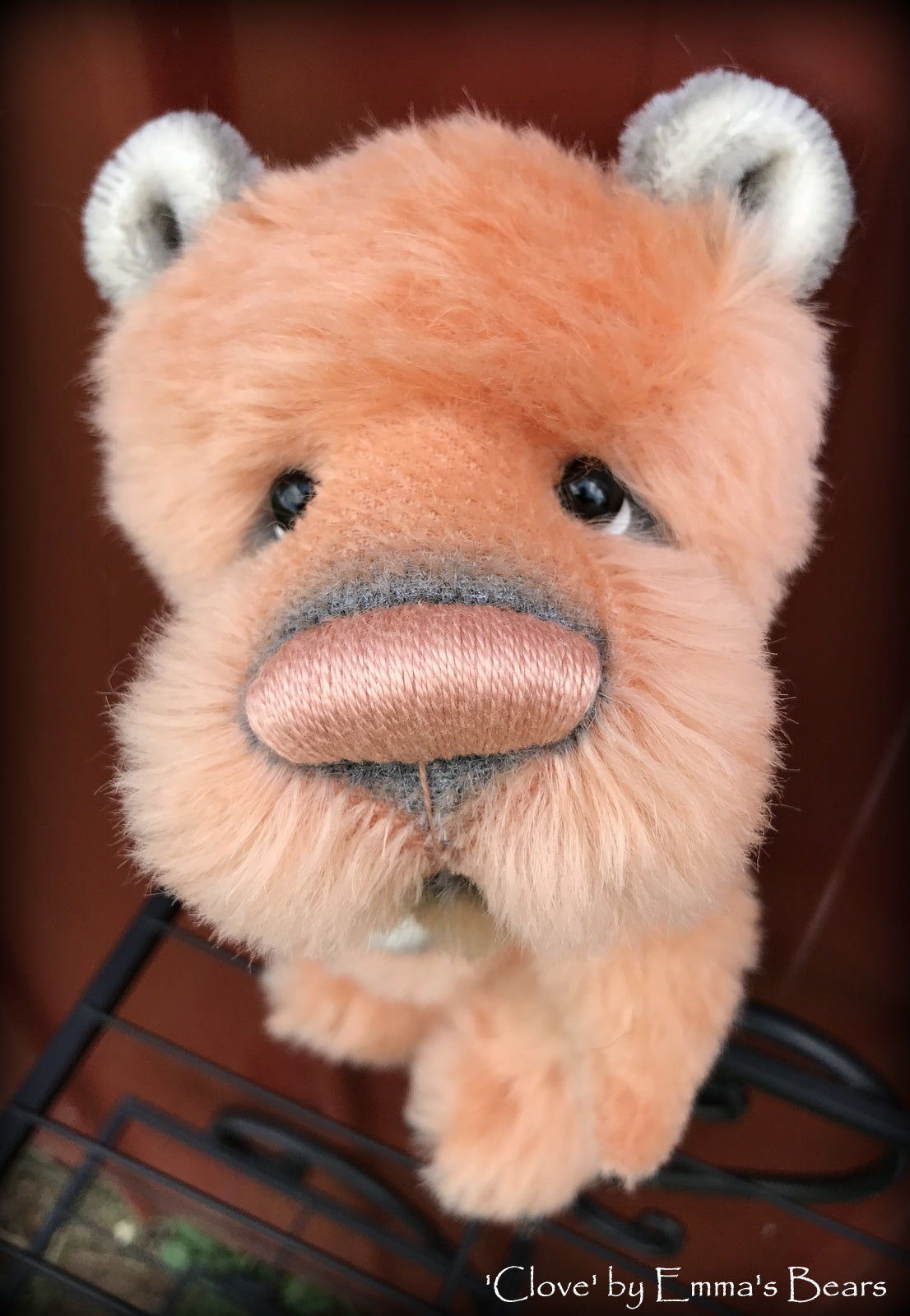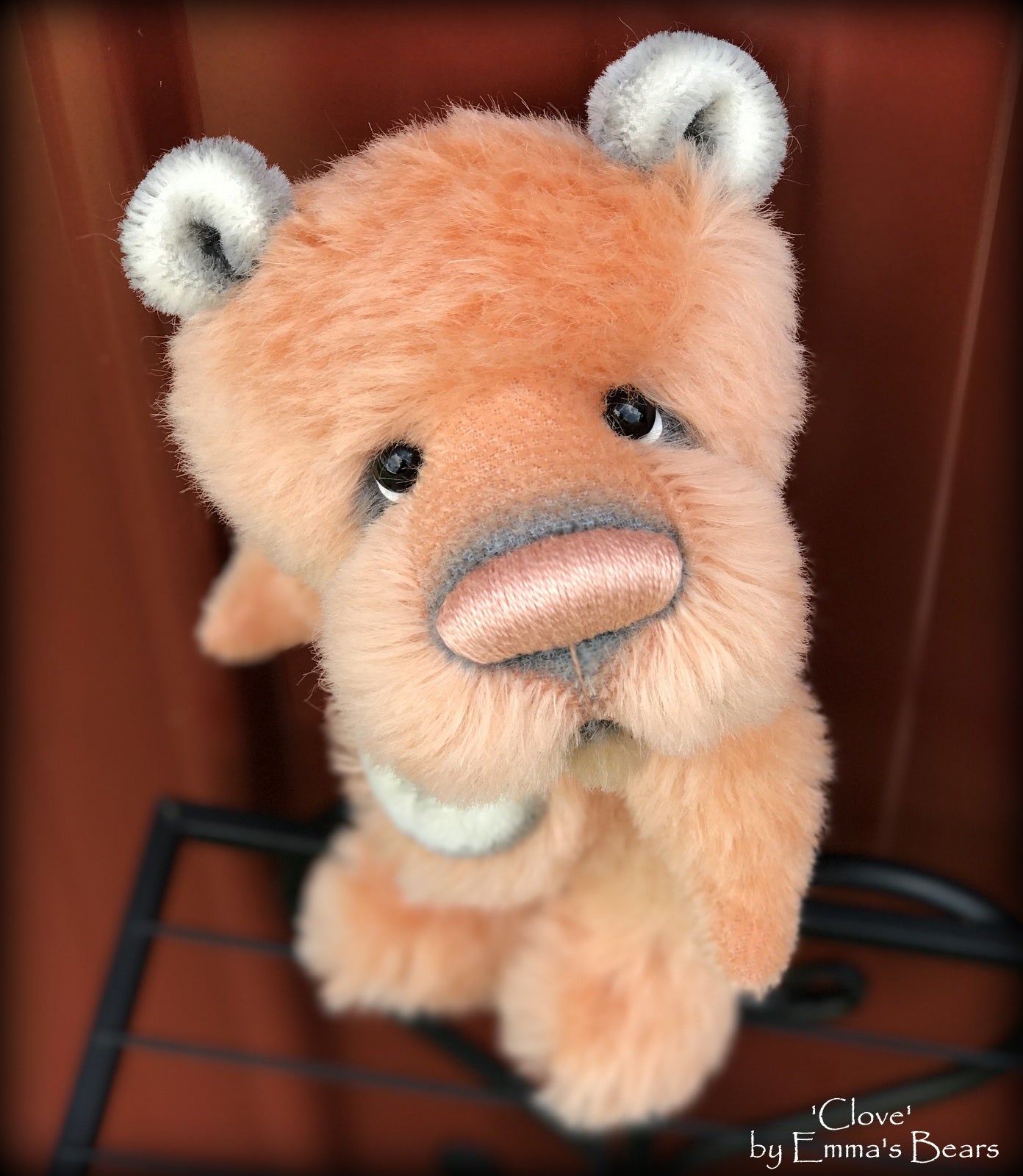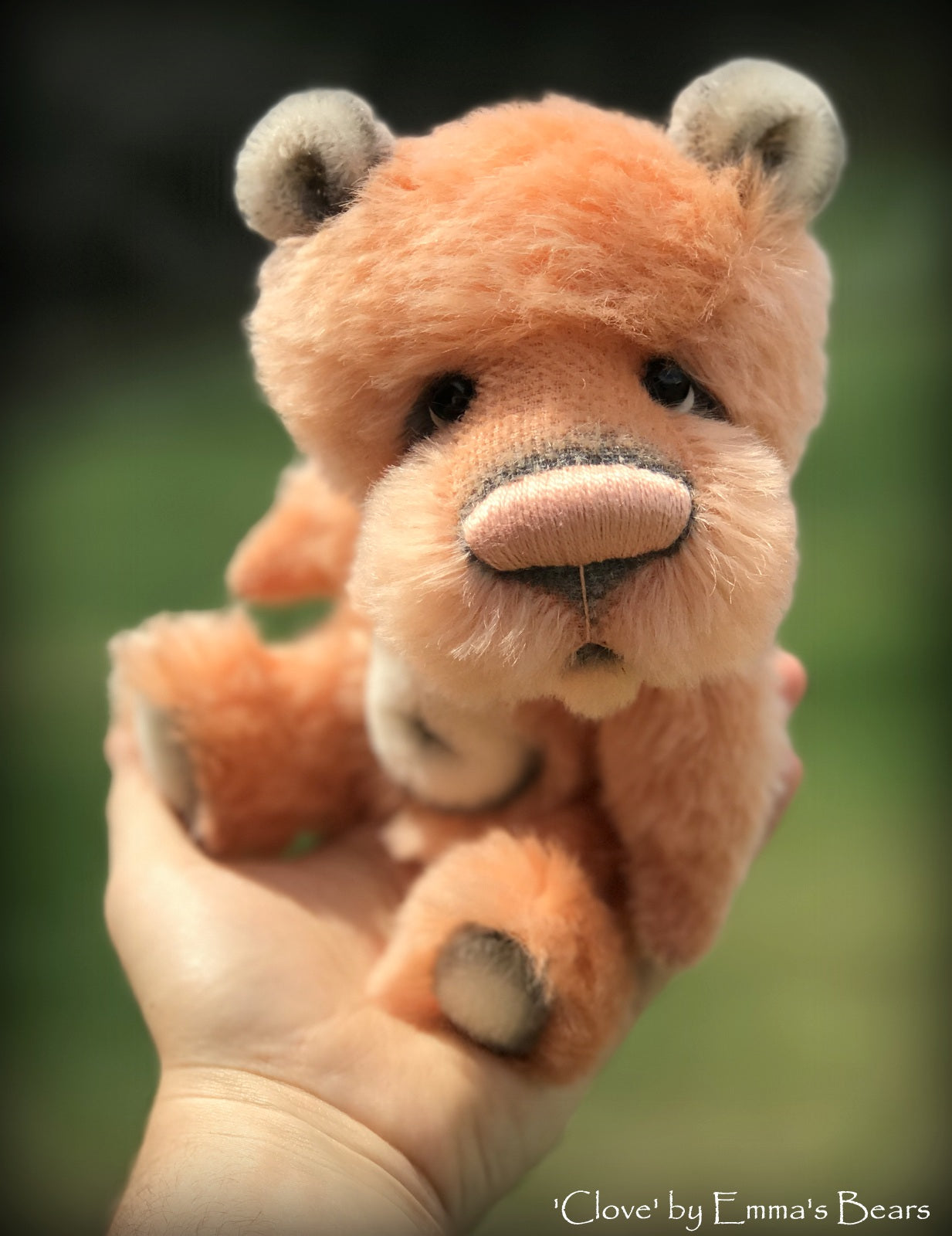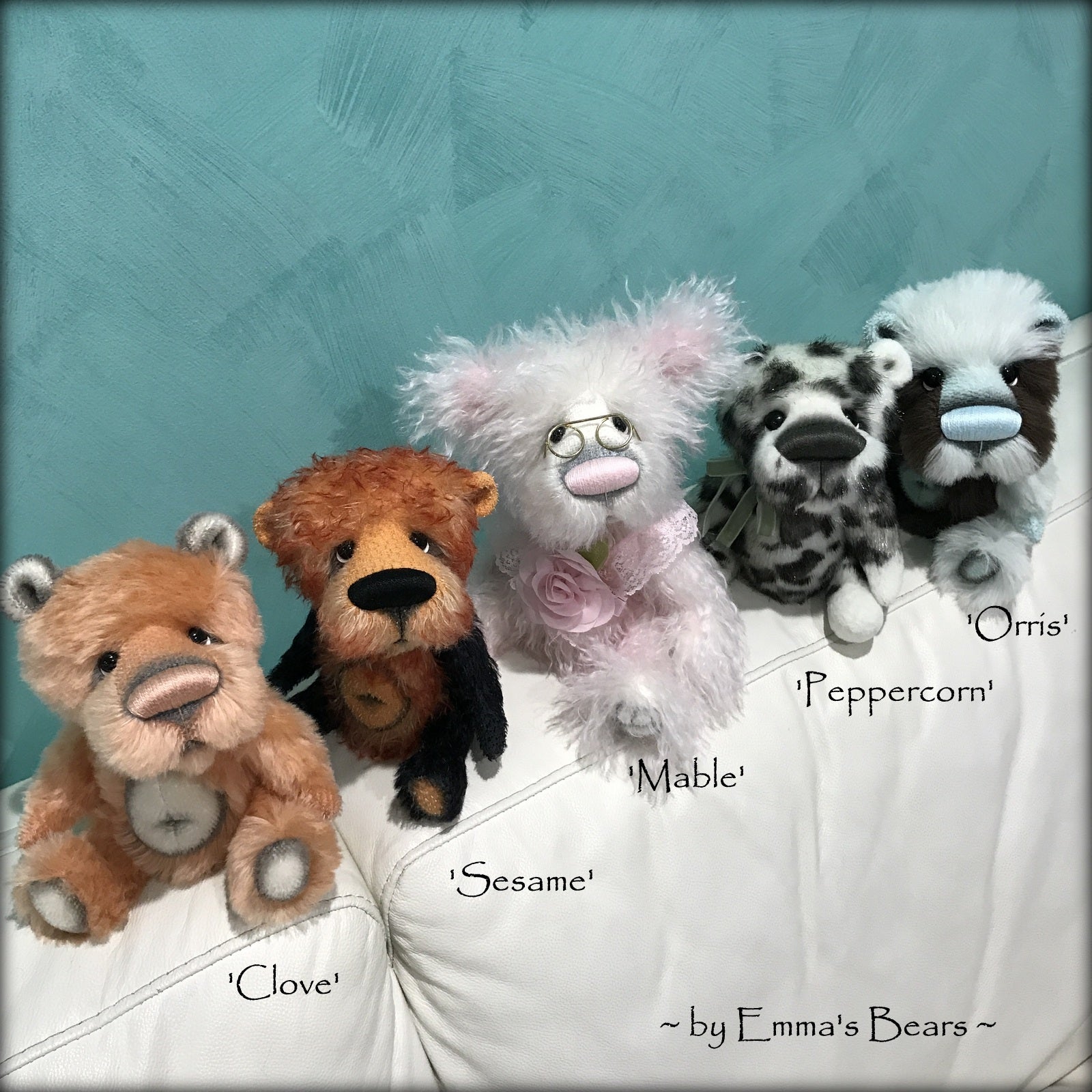 Clove - 9in Brand NEW mohair artist bear by Emmas Bears - OOAK
Clove
By Emma and Mark Nicholson

9" (24cm)


Clove is the very first bear made in our brand new design drafted in October 2017. This design has a totally new head shape with a gorgeously chunky muzzle and massive hand-embroidered nose reminiscent of our very early designs from the late 1990s.  

Clove is made in a straight pile apricot-coral coloured mohair with cropped ivory-white mohair accents for his ears, paw pads and belly inset. He looks out through petite black glass eyes and his nose is hand-embroidered in a slightly lighter peach-coral coloured DMC perle cotton. He is fully T-pin jointed and features silver-pewter silk-dye and acrylic shading to his face, belly, ears and paws. 

Clove is a one of a kind artist bear, and will always be that little more special being the first in a brand new design. 
~*~ Please Note that these bears are designed to be Adult Collectables and not intended for infants and young children due to small parts and potential for damage