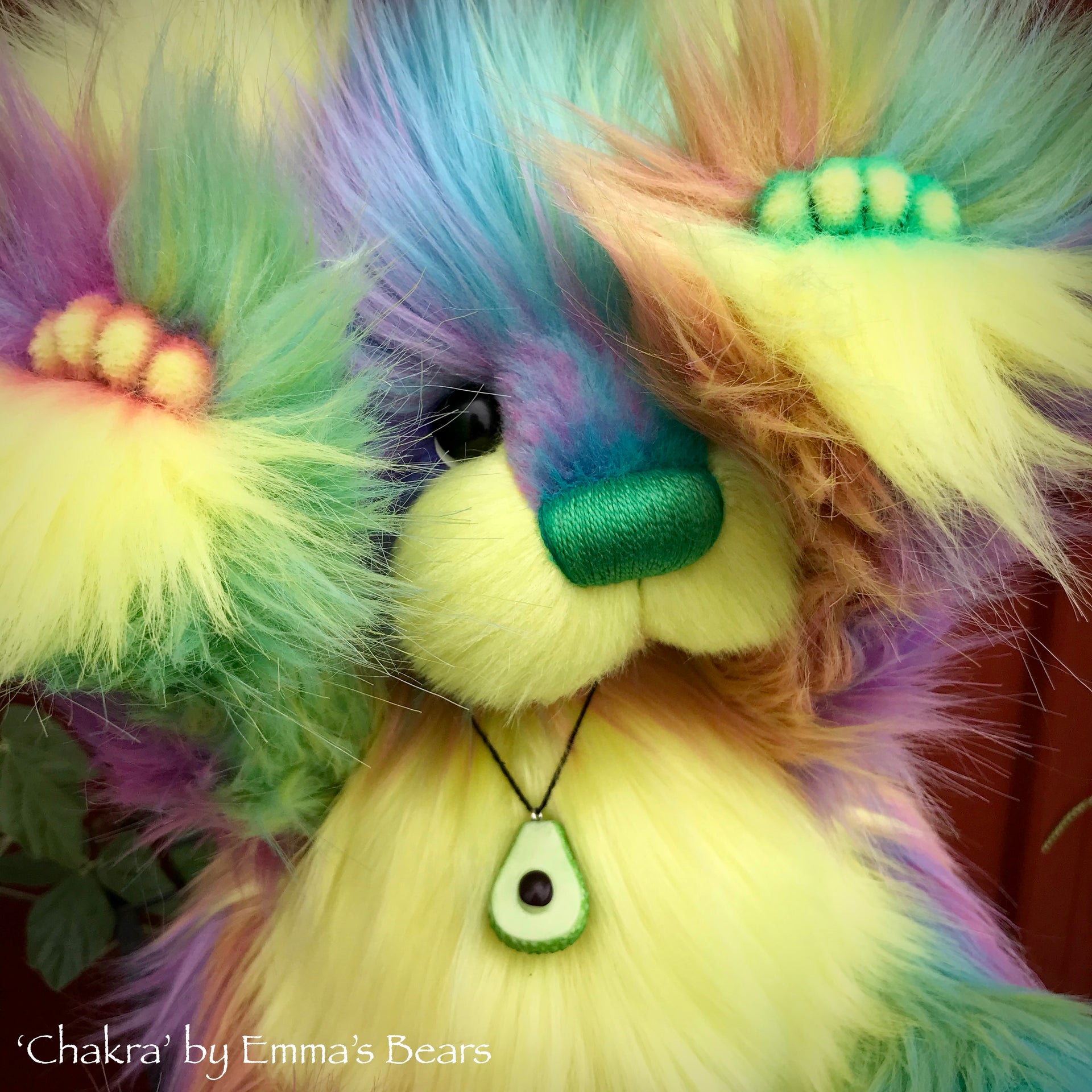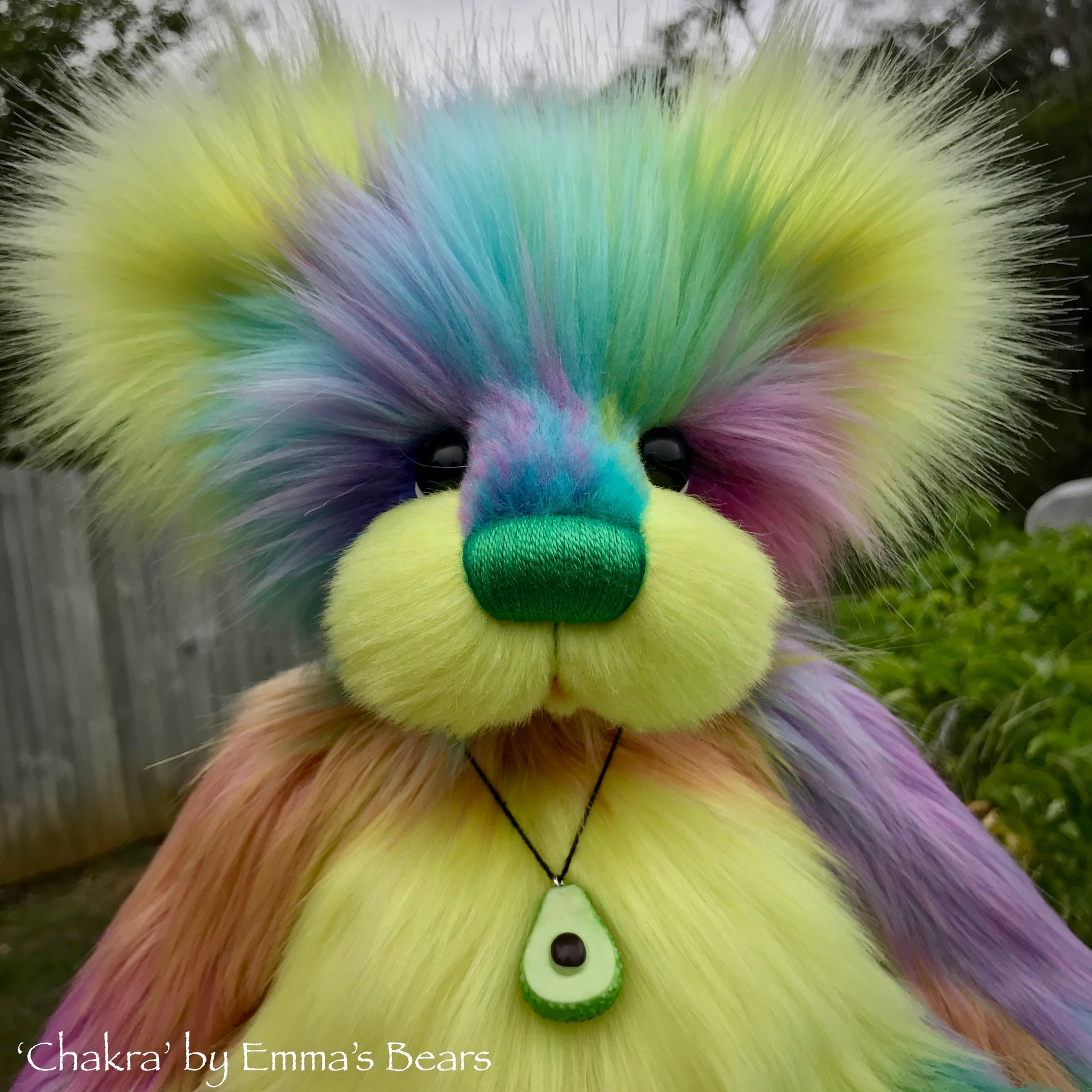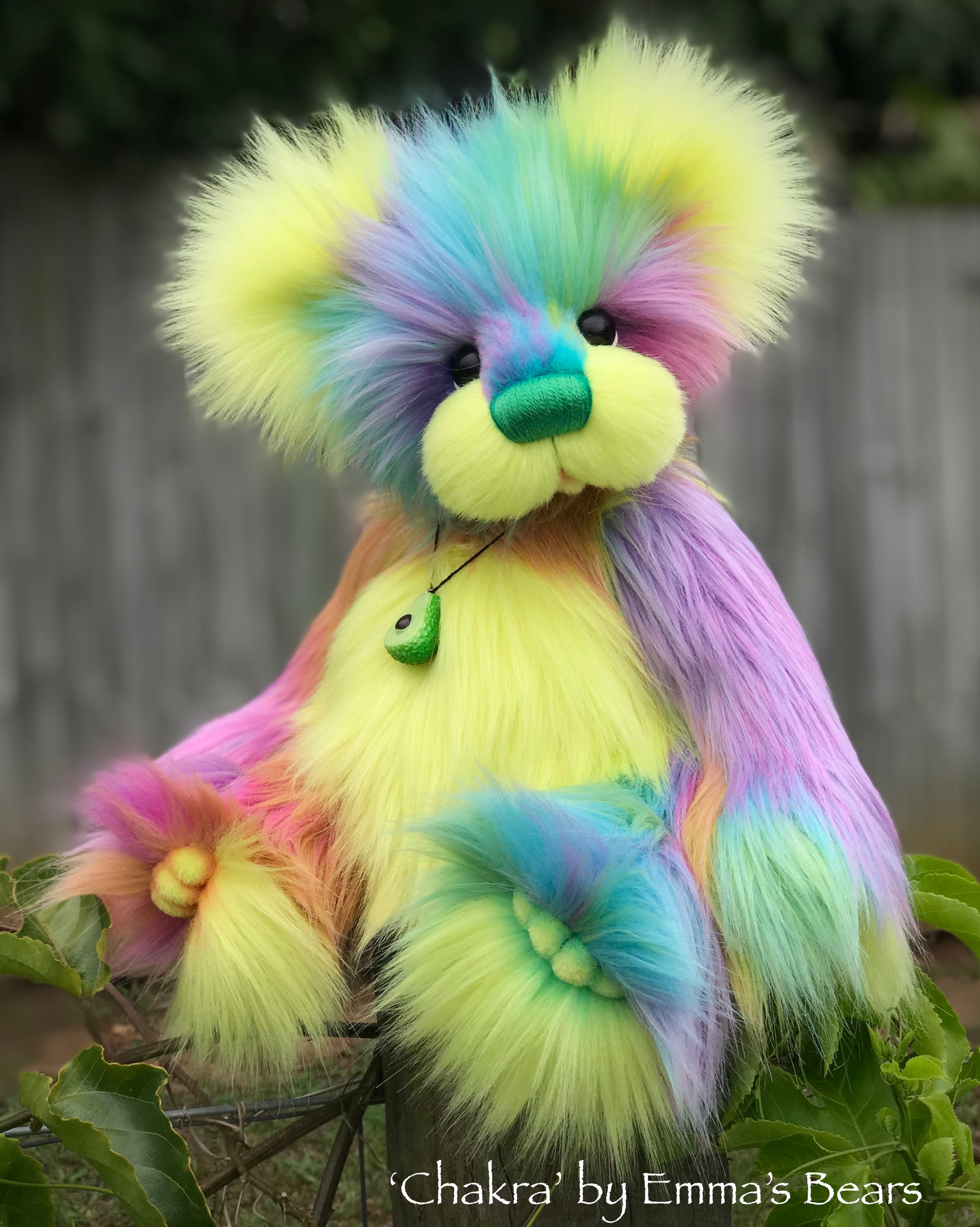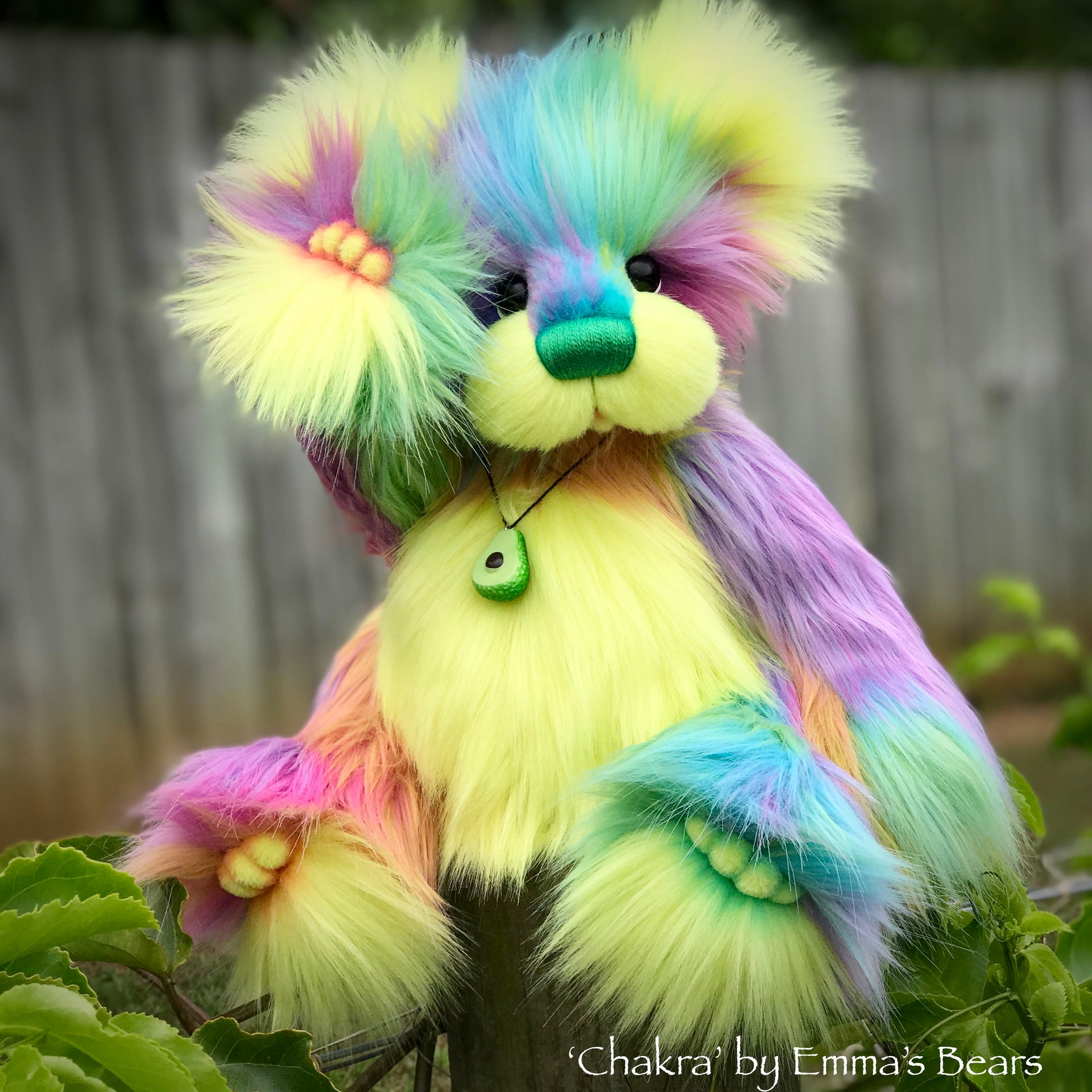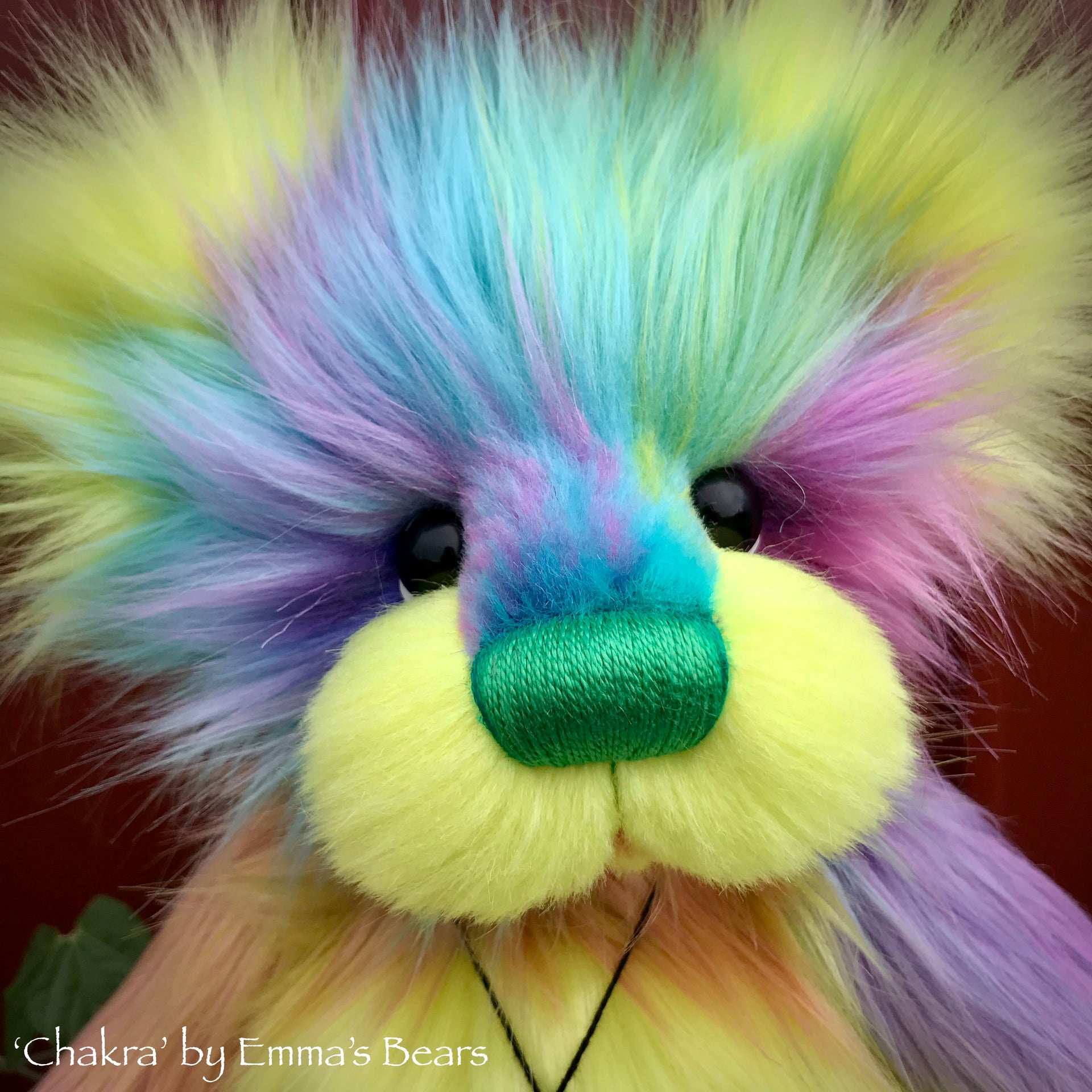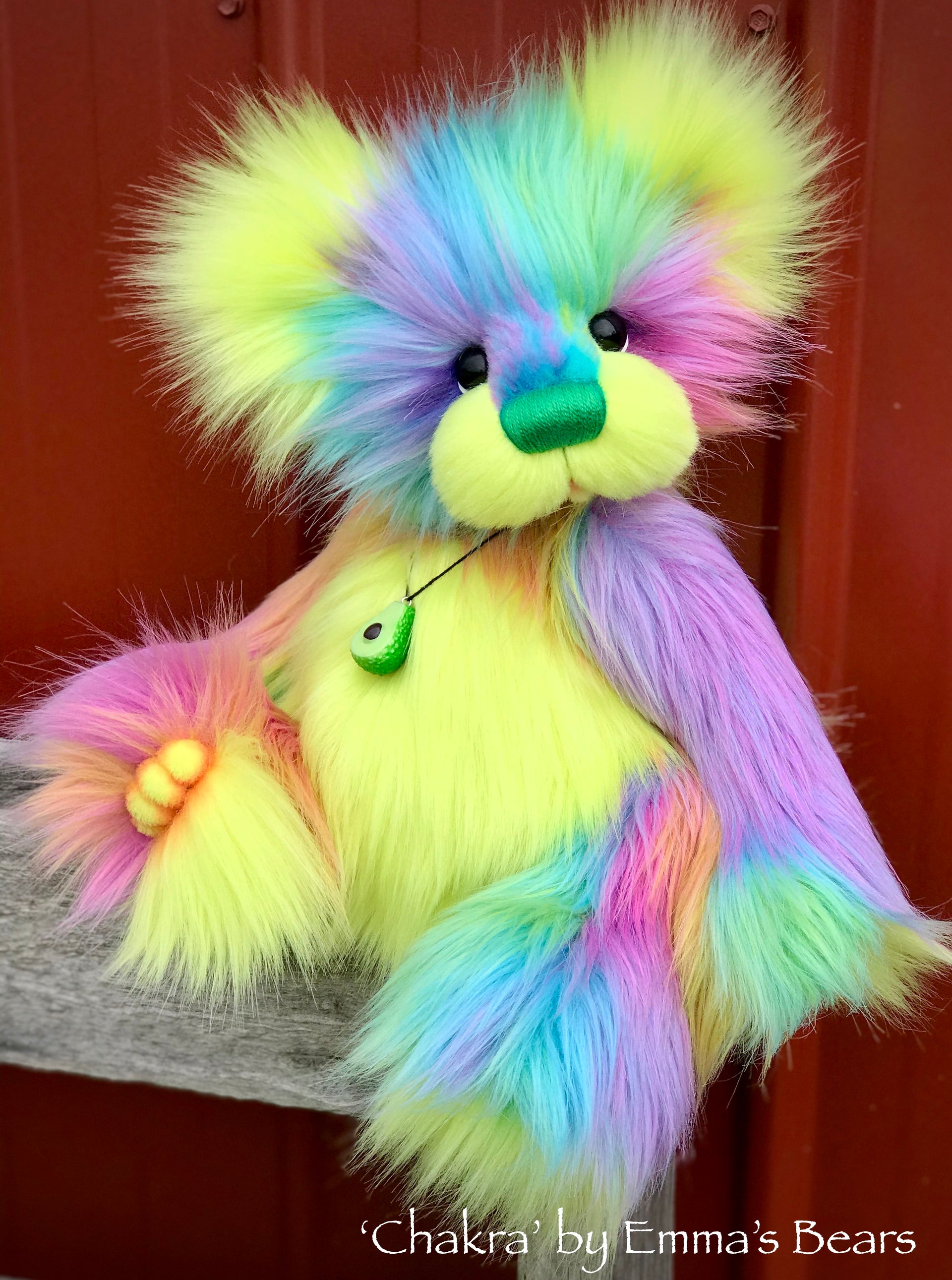 Chakra - 15" faux fur Artist Bear by Emma's Bears - OOAK
Chakra

By Emma and Mark Nicholson

15" (38cm)


Chakra is our first kit example bear for 2020. He has been made from two of our brightest faux fur fabrics - one is a stunning vibrant yellow ('Fluro'), and the other the most gorgeous blend of rainbow colours ('Rainbow Wave'). These fabrics are plush and soft, and so give this medium sized bear a very well-fed look! He has a plump little belly, squishy bent-knee legs and long front arms that tuck away nicely in his lap, or can be lifted up to wave at you.
Chakra looks out through black glass eyes and has a hand embroidered green perle cotton nose. He is fully 5-way T-pin jointed and filled with very soft polyfill and steel shot (in all 4 limbs and his belly). All four paw pads have been cut from trimmed back yellow faux fur, and feature our 3D shaped 'peek-a-boo' style toes. 
Chakra is such a happy, bright bear, and we've finished him off with a cute acrylic avocado pendant. He is one of a kind as made by us here at Emma's Bears, but we do have a limited number of kits available for him  if you would like to have a go at making your own Chakra bear too. 
~*~ Please Note that these bears are designed to be Adult Collectables and not intended for infants and young children due to small parts and potential for damage