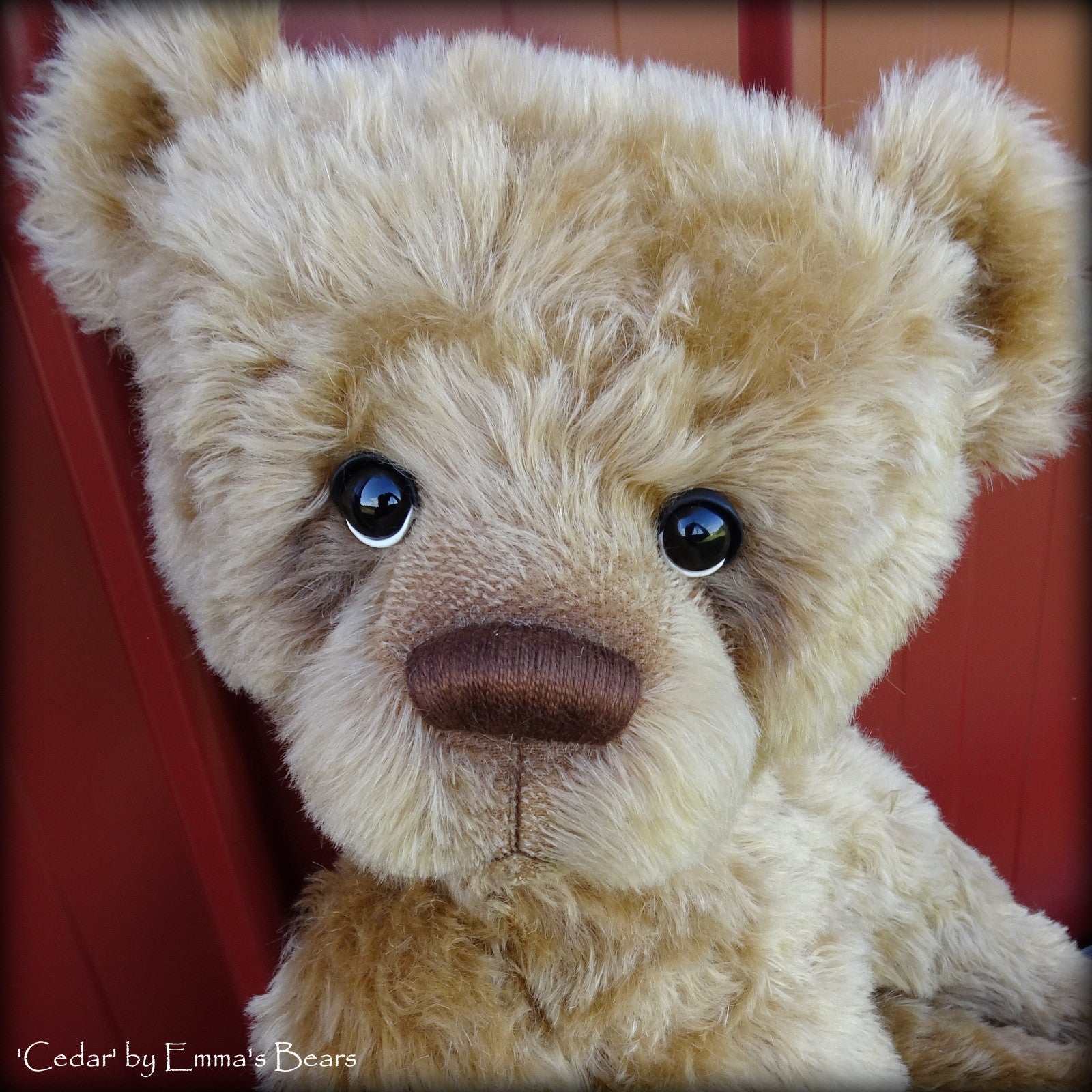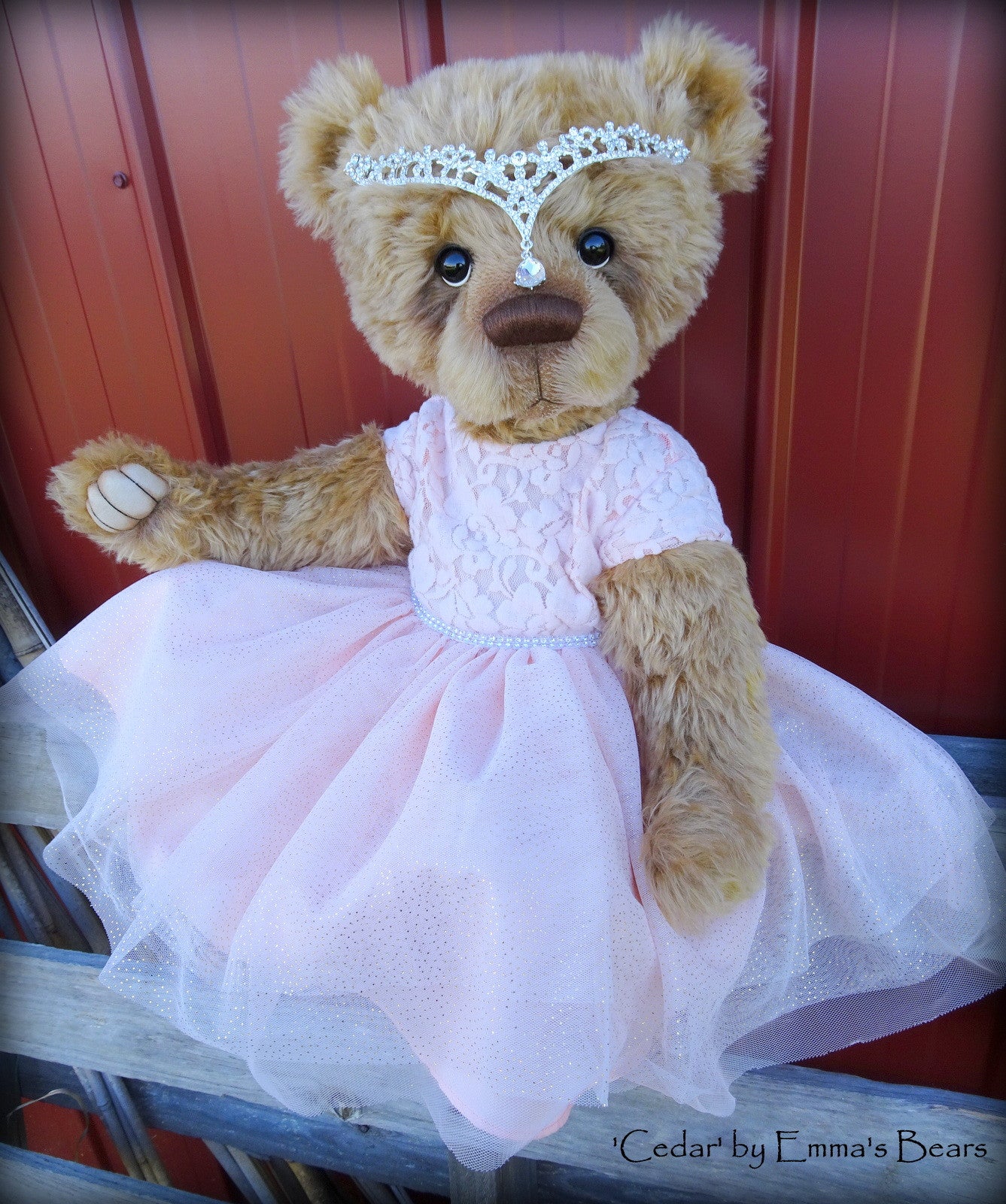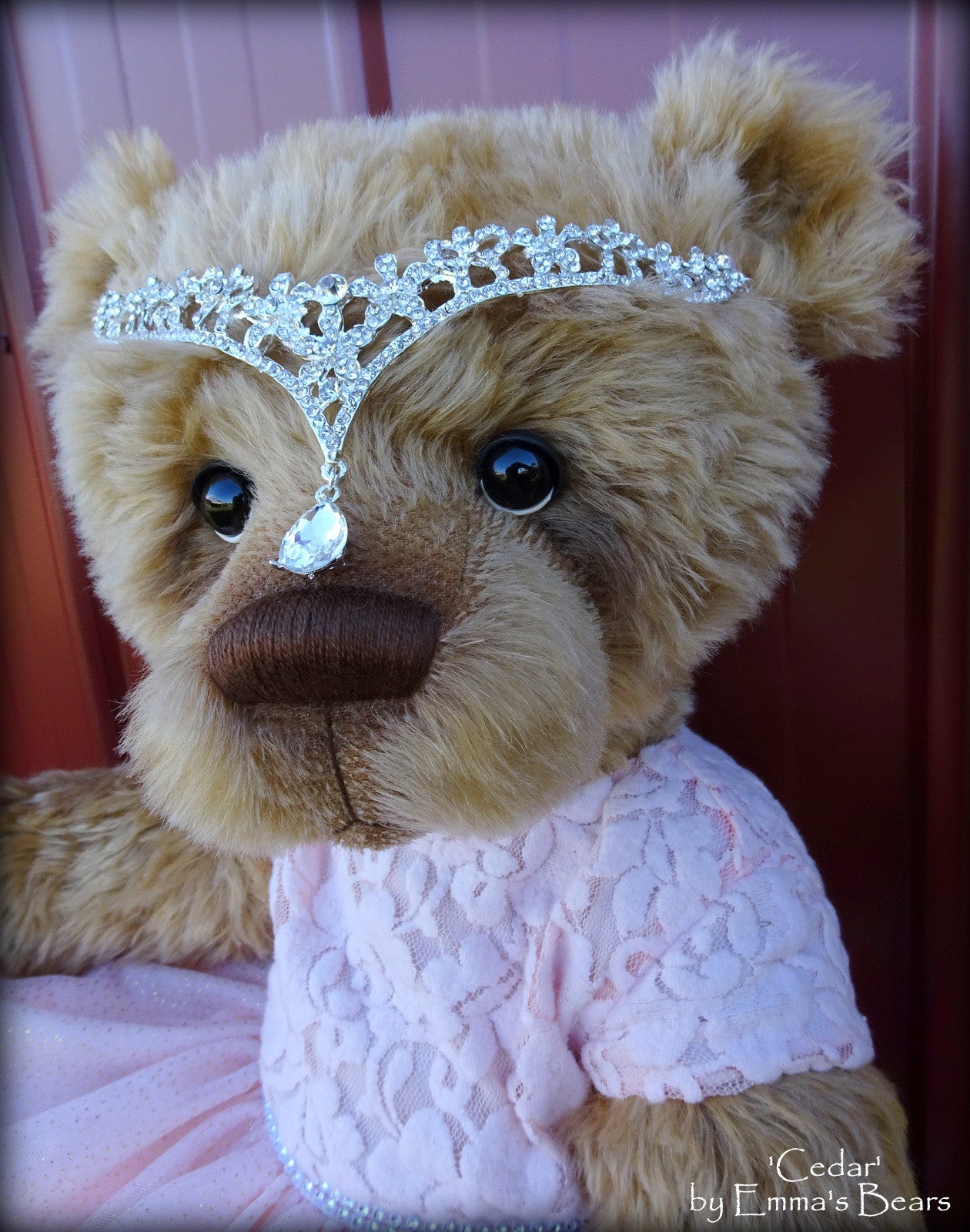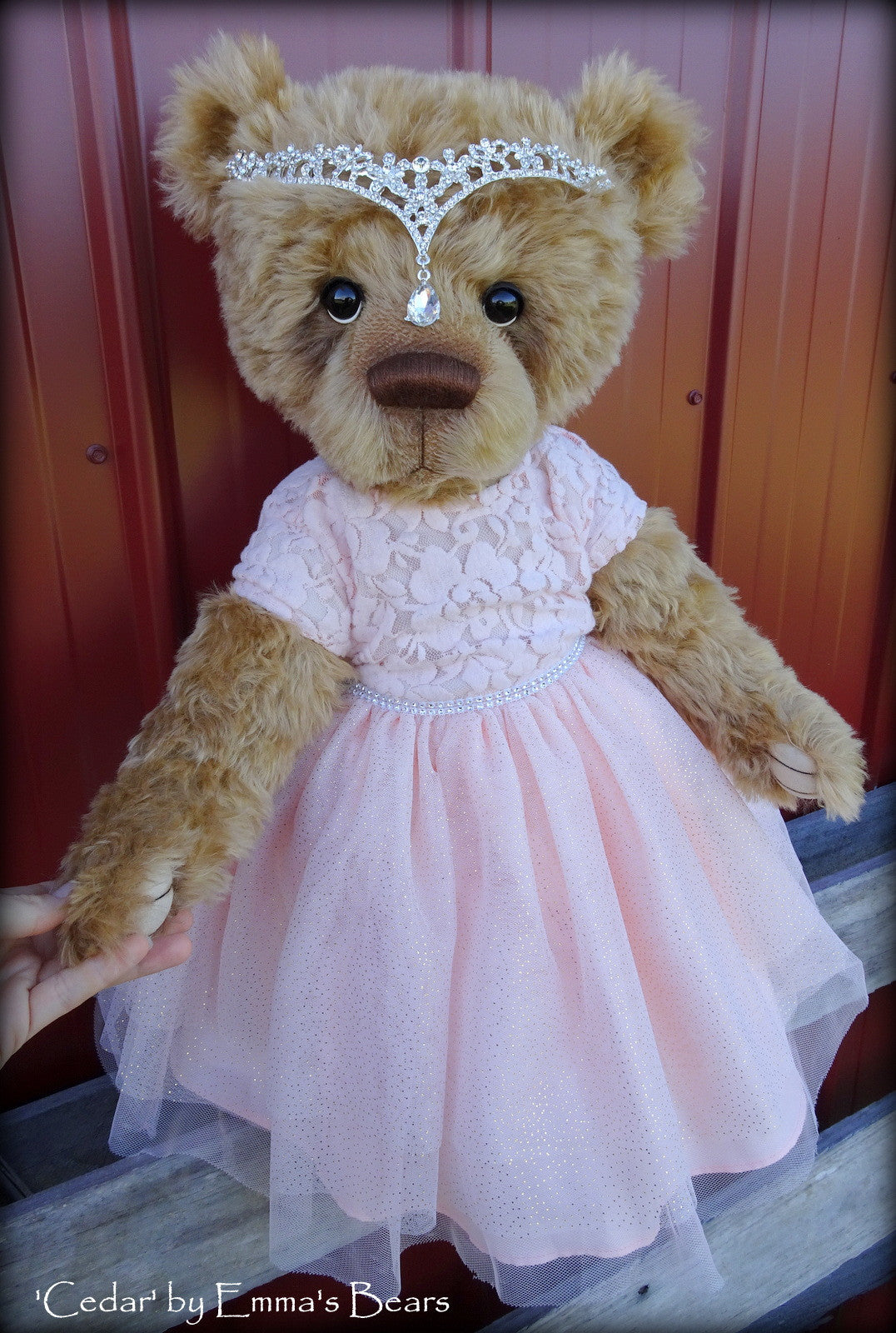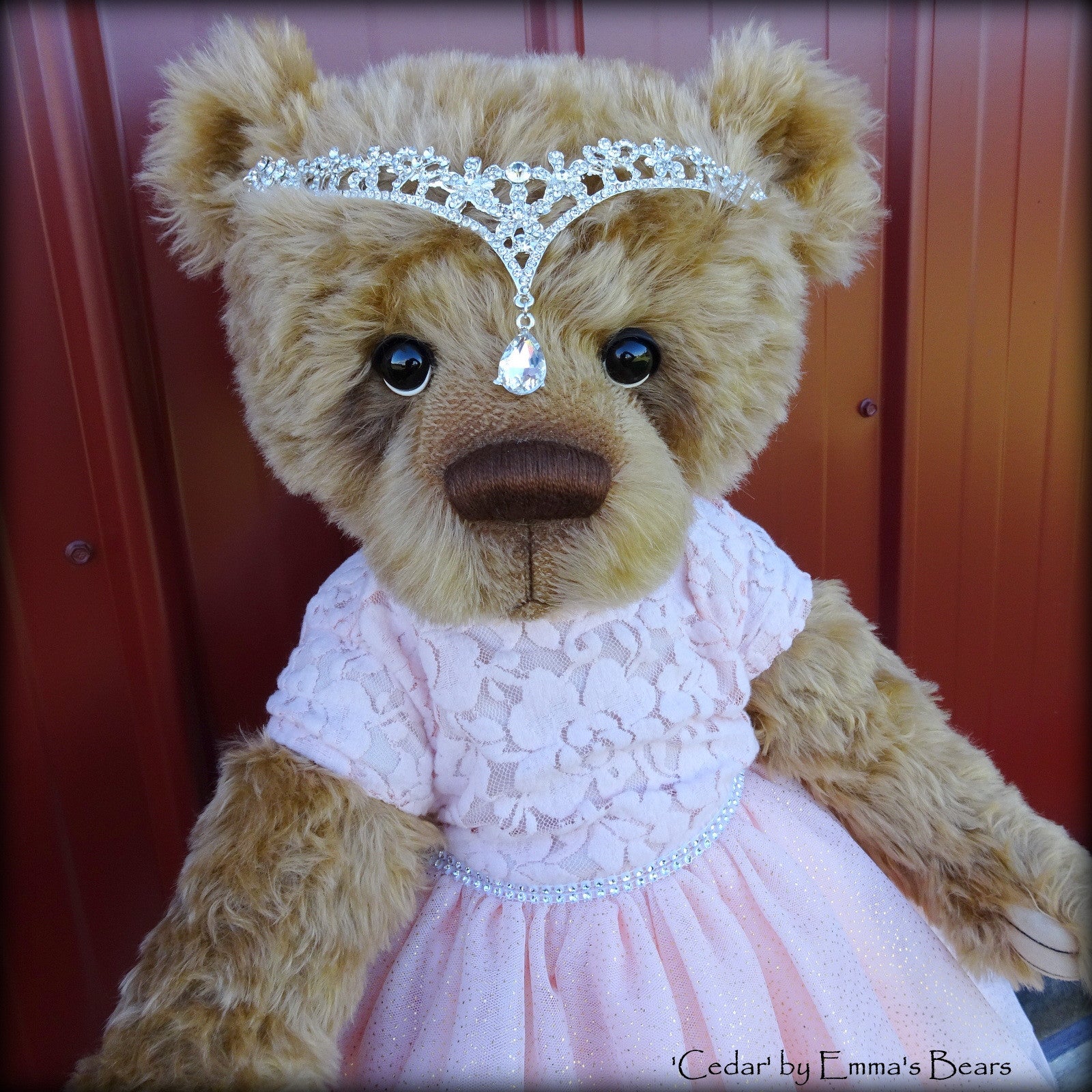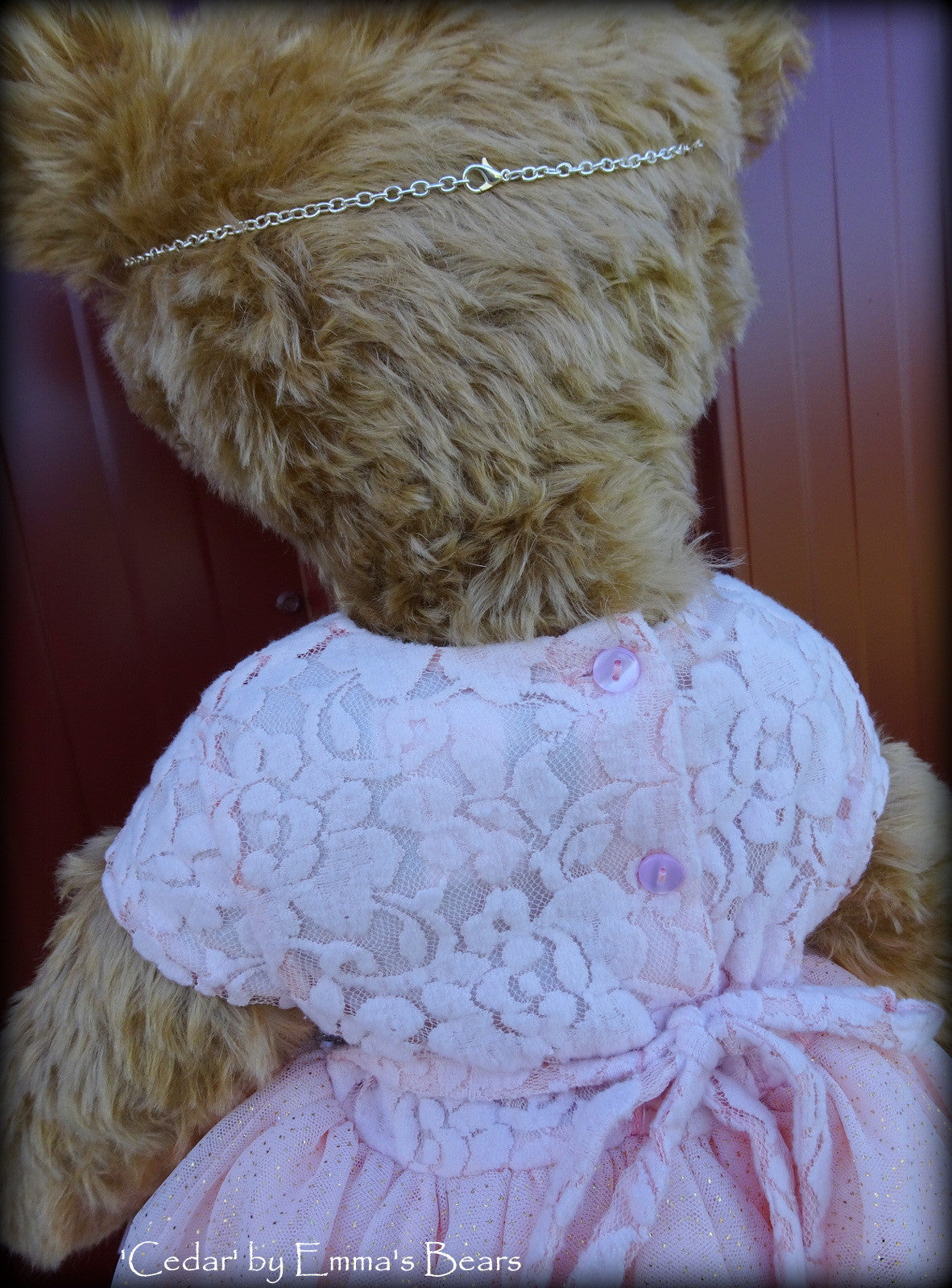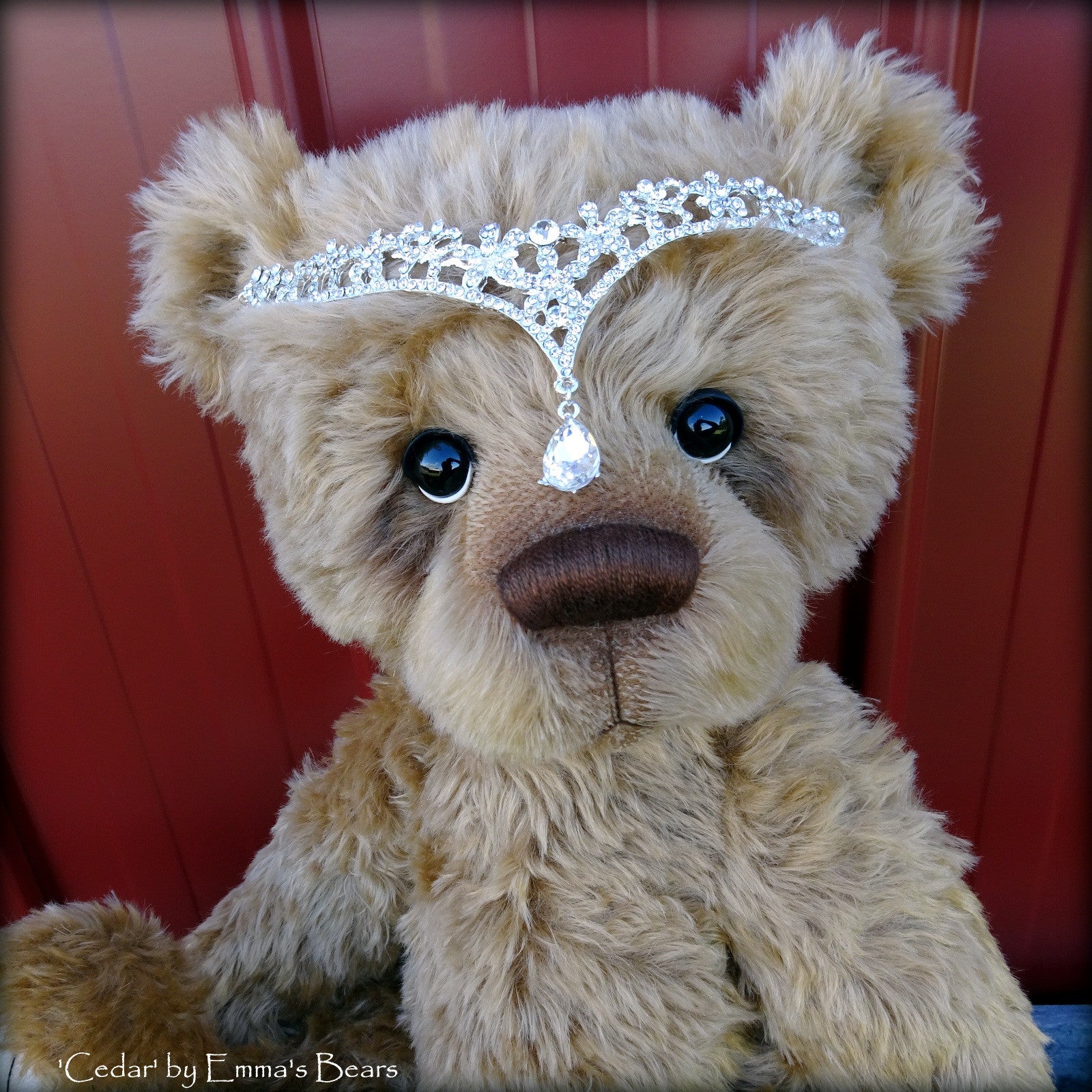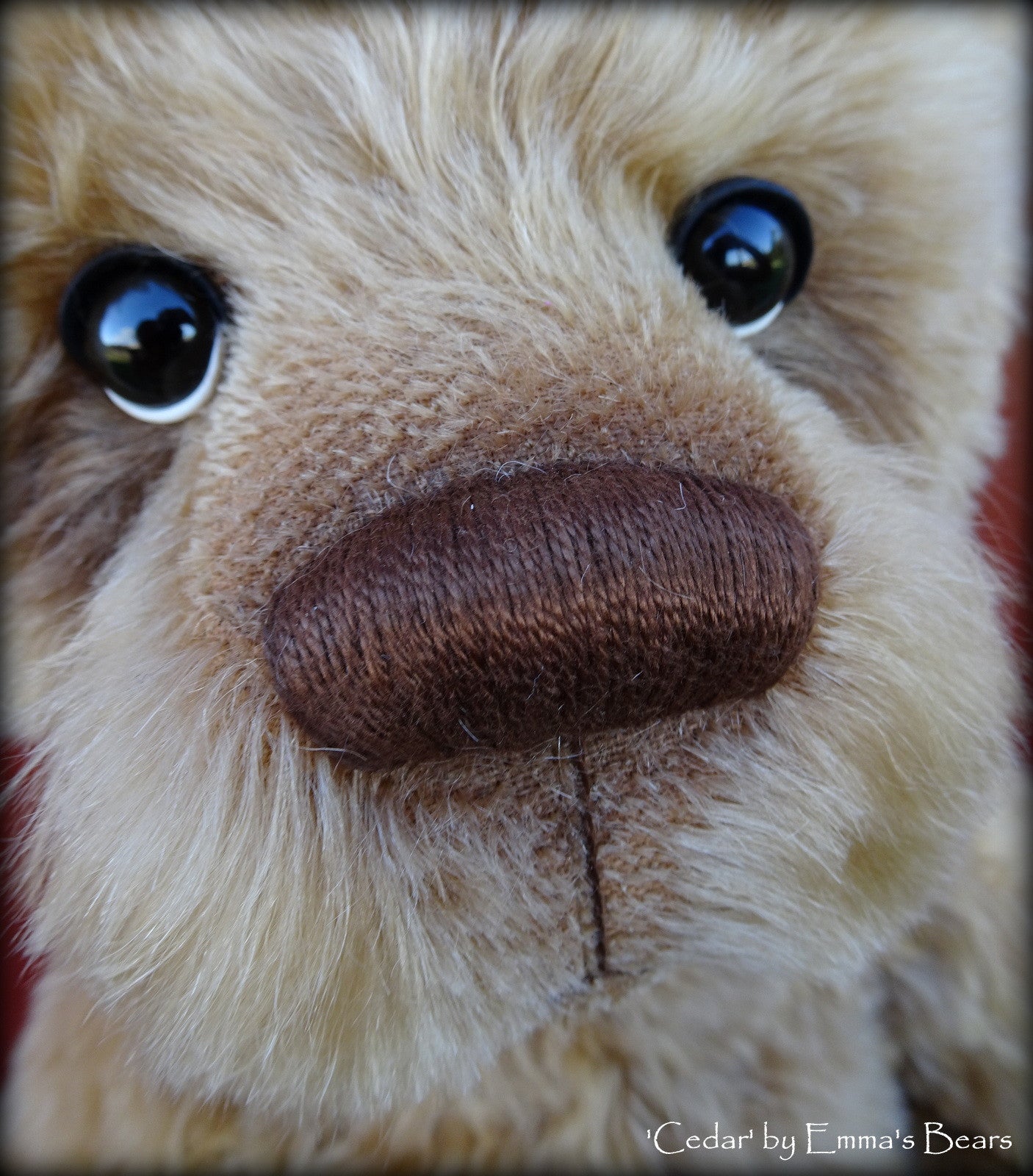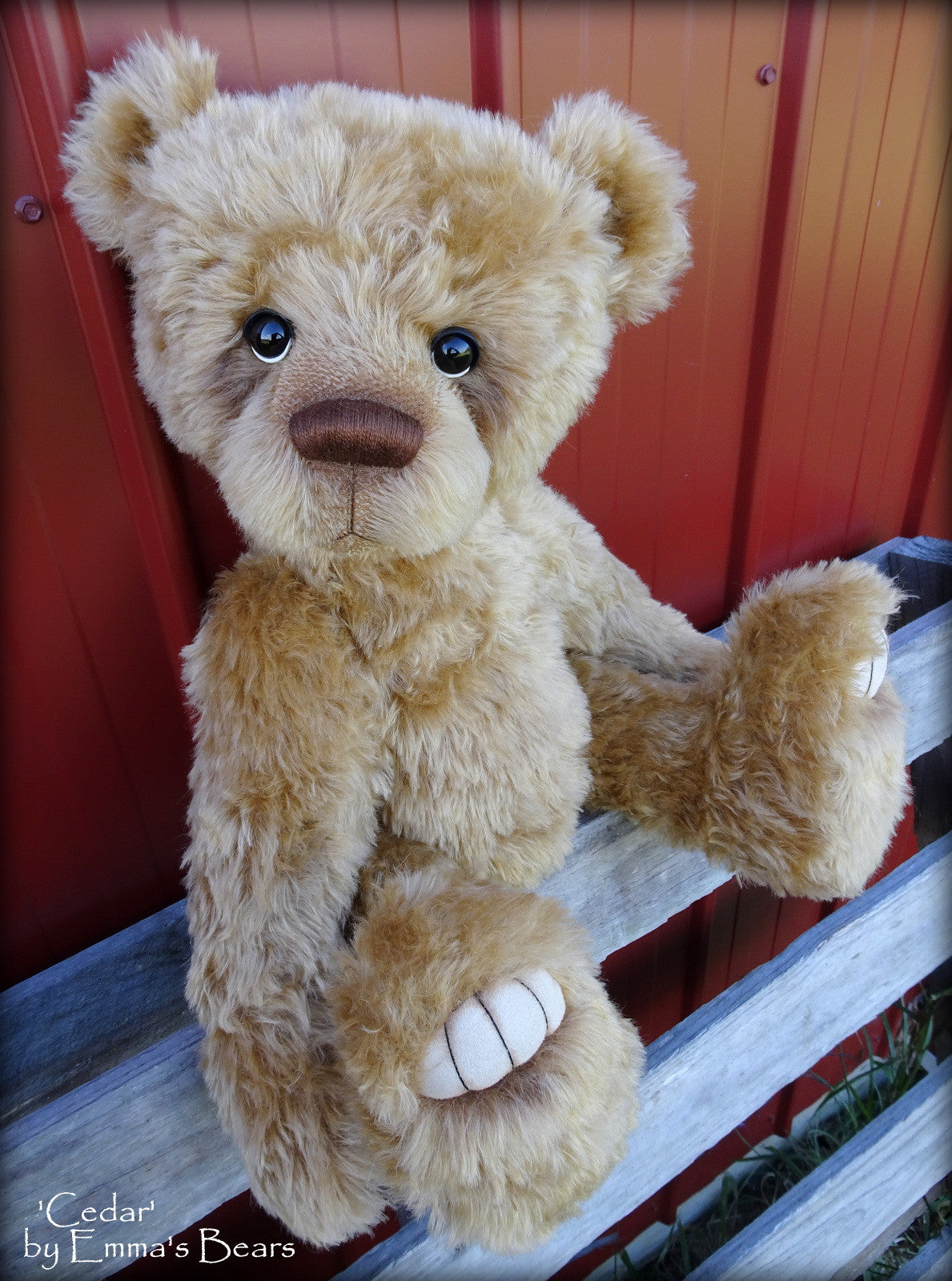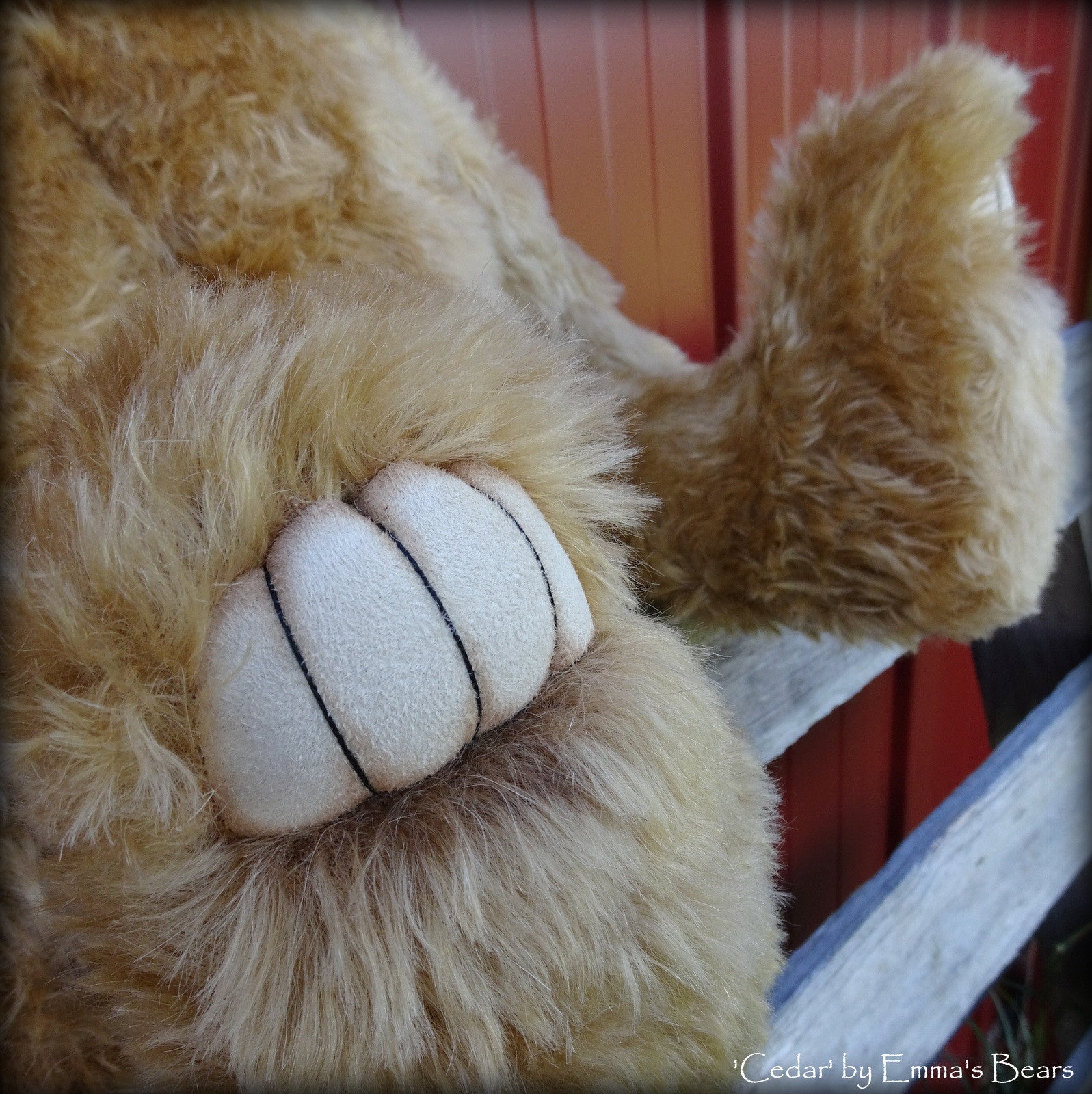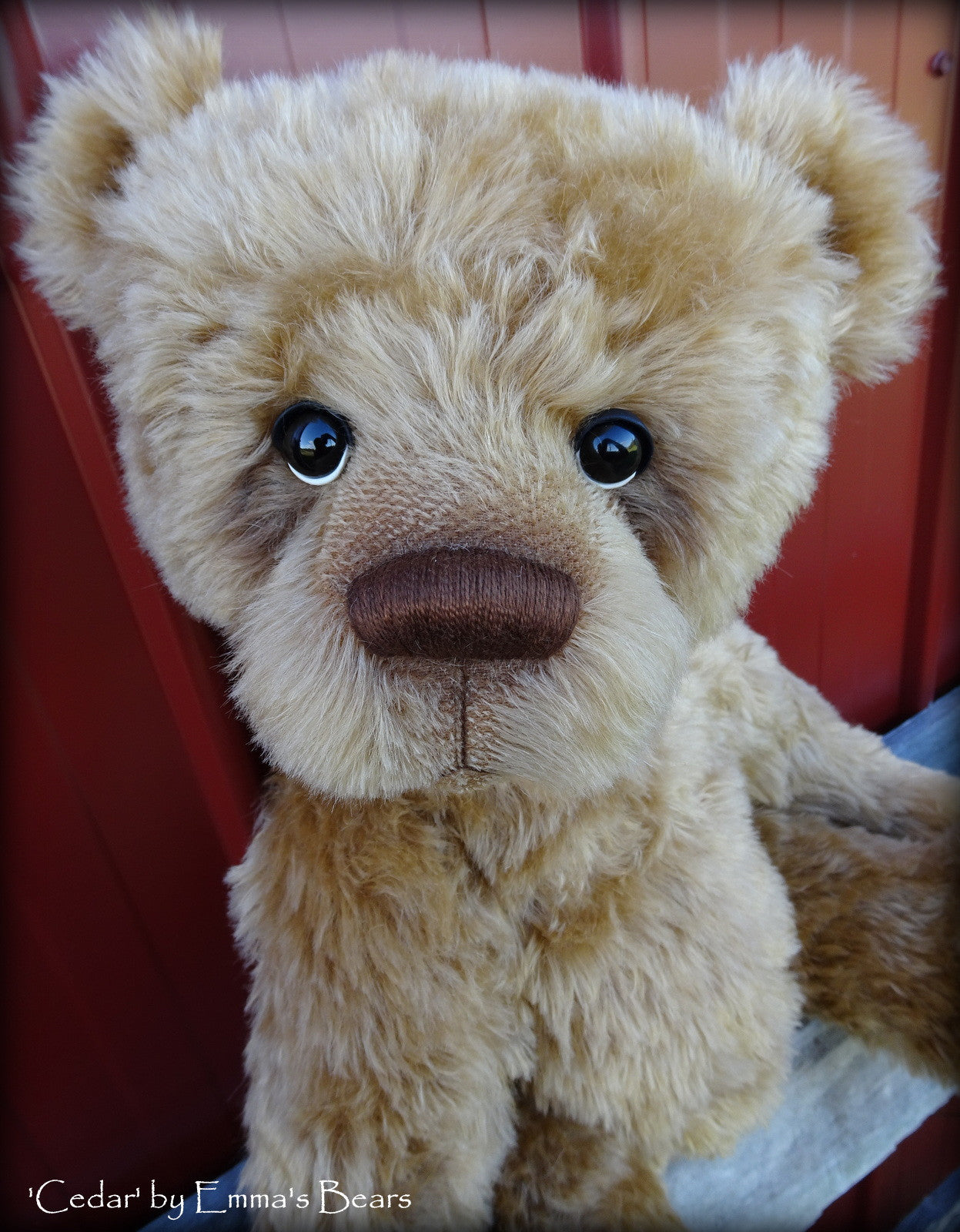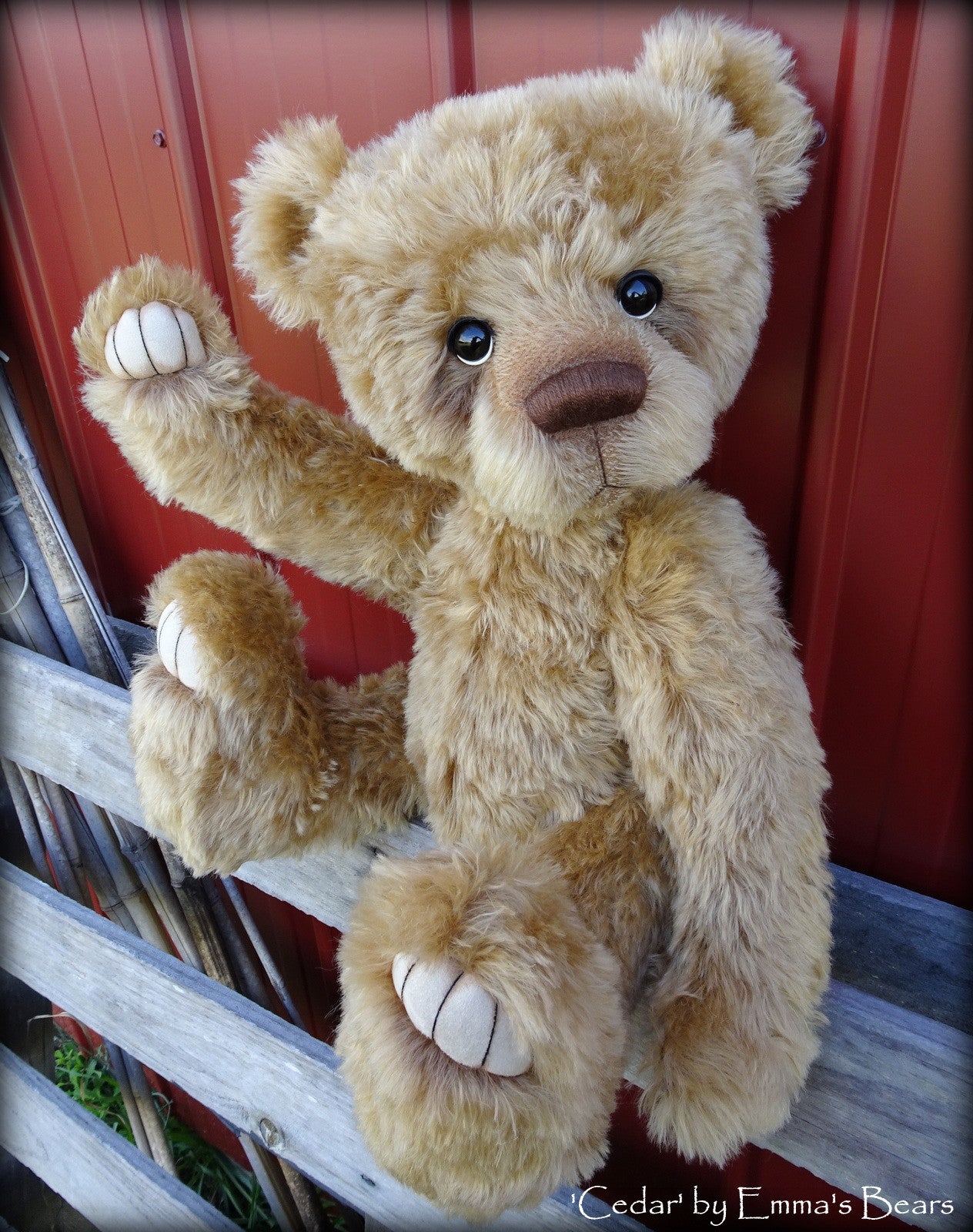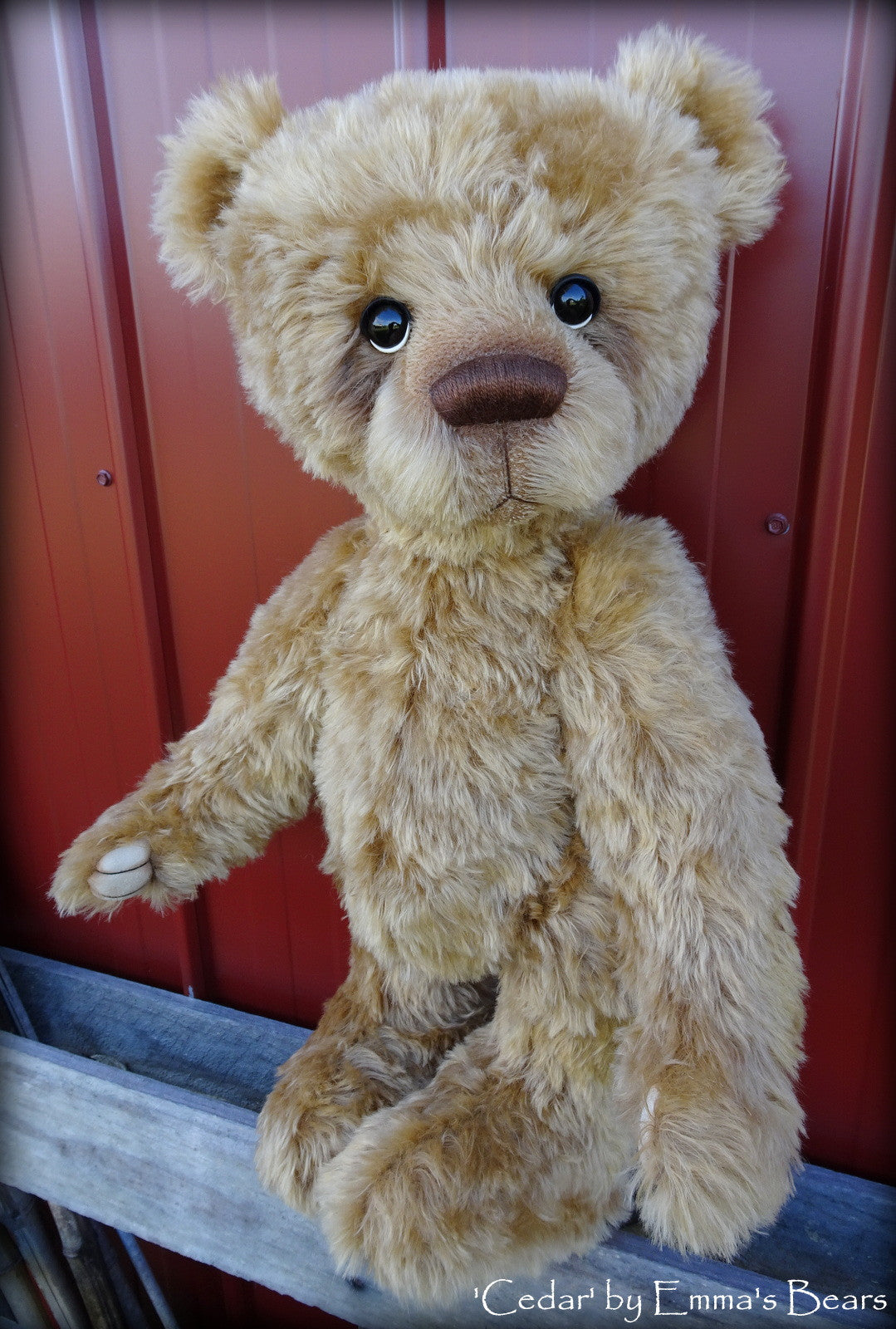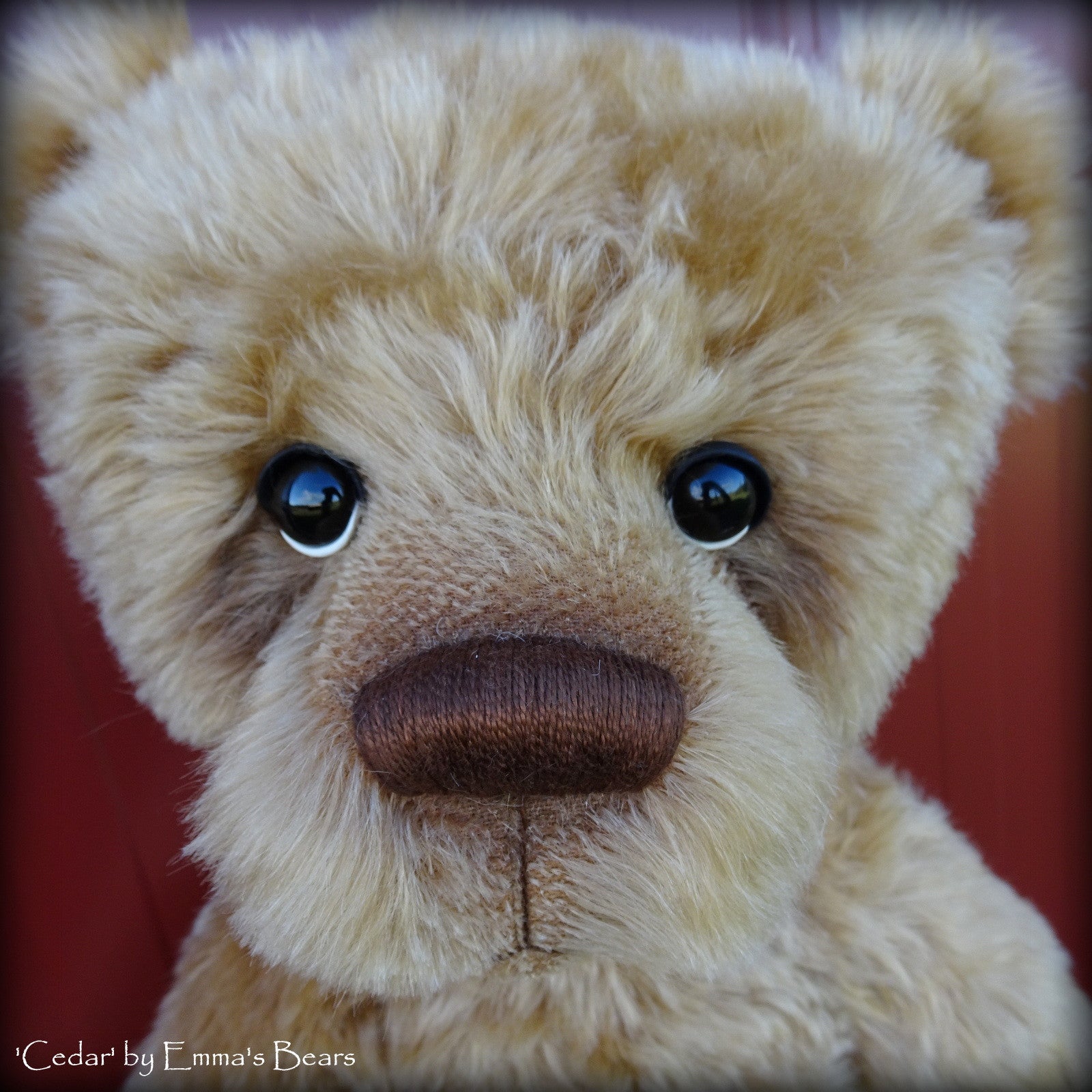 Cedar - 23IN gold mohair bear by Emmas Bears - OOAK
'Cedar'
By Emma and Mark Nicholson
EMMA'S BEARS
23" (59 cm)
Cedar is one stunning big bear! We've given her a (reasonably) unisex name, as its a bit of a mixed reaction as far as her gender. We see her as a 'she', but many of you see her as a 'he'. For this reason we've included photos that show her fully dressed with her brand new multi-layer satin and tulle dress and diamante headpiece; as well as photos of him/her completely un-dressed - just in his/her gorgeous bare fur.
The adoption price here is just for Cedar in the buff. If you are the lucky collector who gets to take her home, and would like her dress and headpiece, just let us know and we'll invoice you for them separately (an additional $40) and re-dress her for travel. 
Cedar is a chunky 23" tall, and is also a very weighty bear, tipping the scales at 2.5kg. For this reason she will be posted via express courier international if travelling outside of Australia. Her mohair is a stunning chance-find piece we have had in our personal stash for a little while now, waiting the perfect moment to be brought to life. It's a medium-long pile honey gold colour with a distressed pile and a lovely sheen.
Cedar looks out through large black glass eyes with hand sculpted polymer clay eyelids and whites - a slightly different shape to our previous bears. She has a large hand embroidered dark brown perle cotton nose and pulled cream faux suede toes and fingers with some very light silk-dye shading. She is fully t-pin jointed and reasonably firmly stuffed as well. 
Cedar is a one of a kind artist bear. 

~*~ Please Note that these bears are designed to be Adult Collectables and not intended for infants and young children due to small parts and potential for damage.