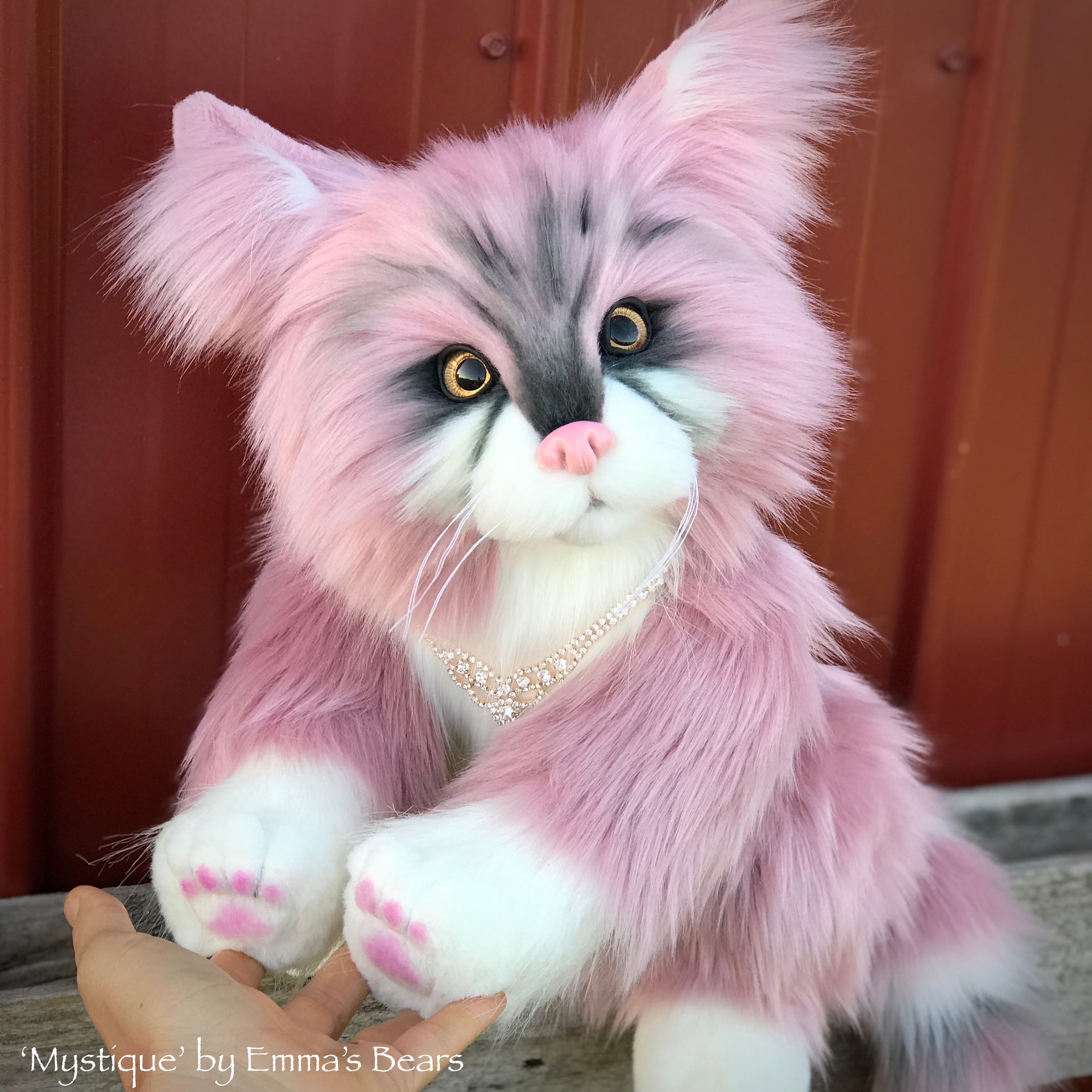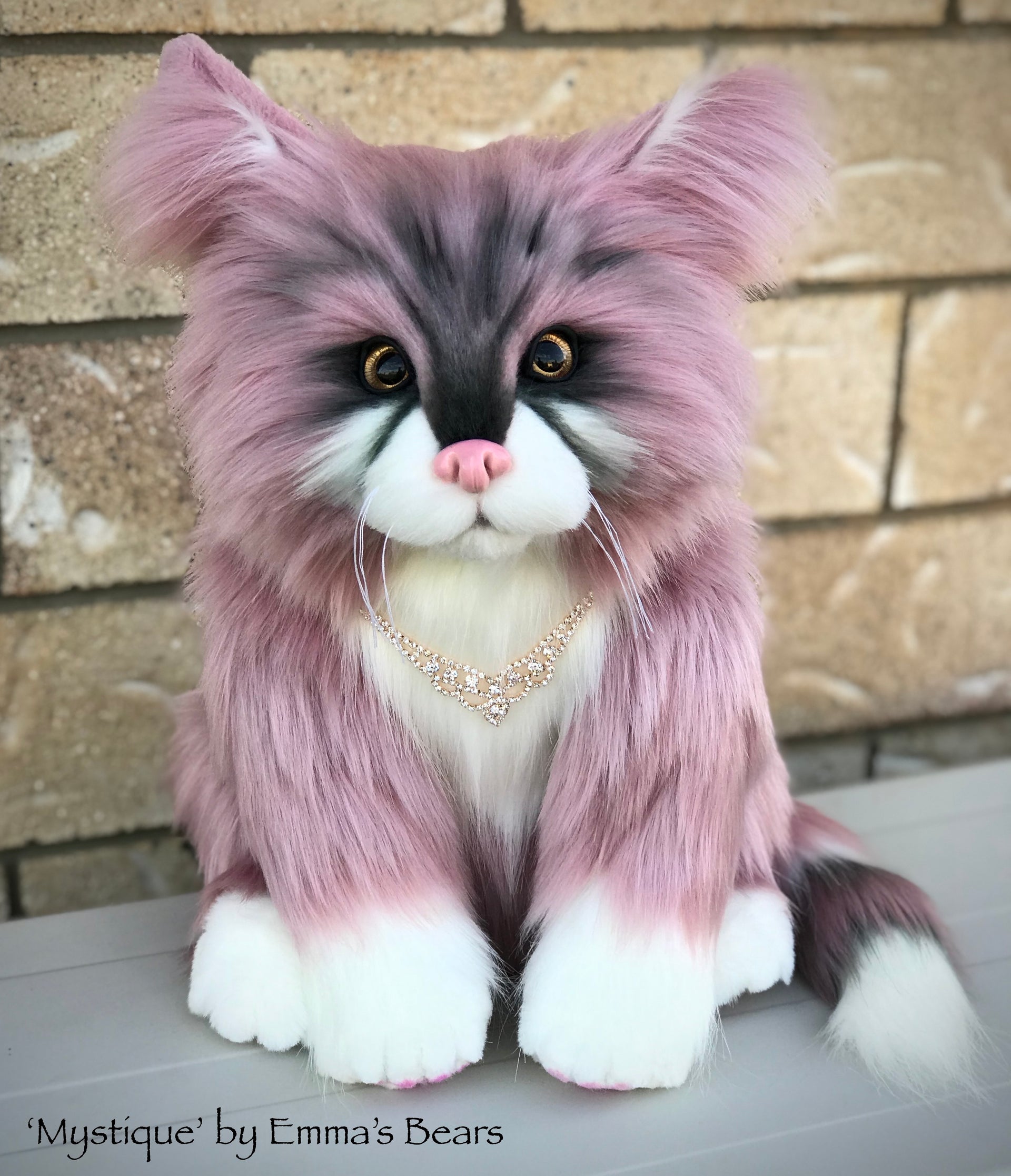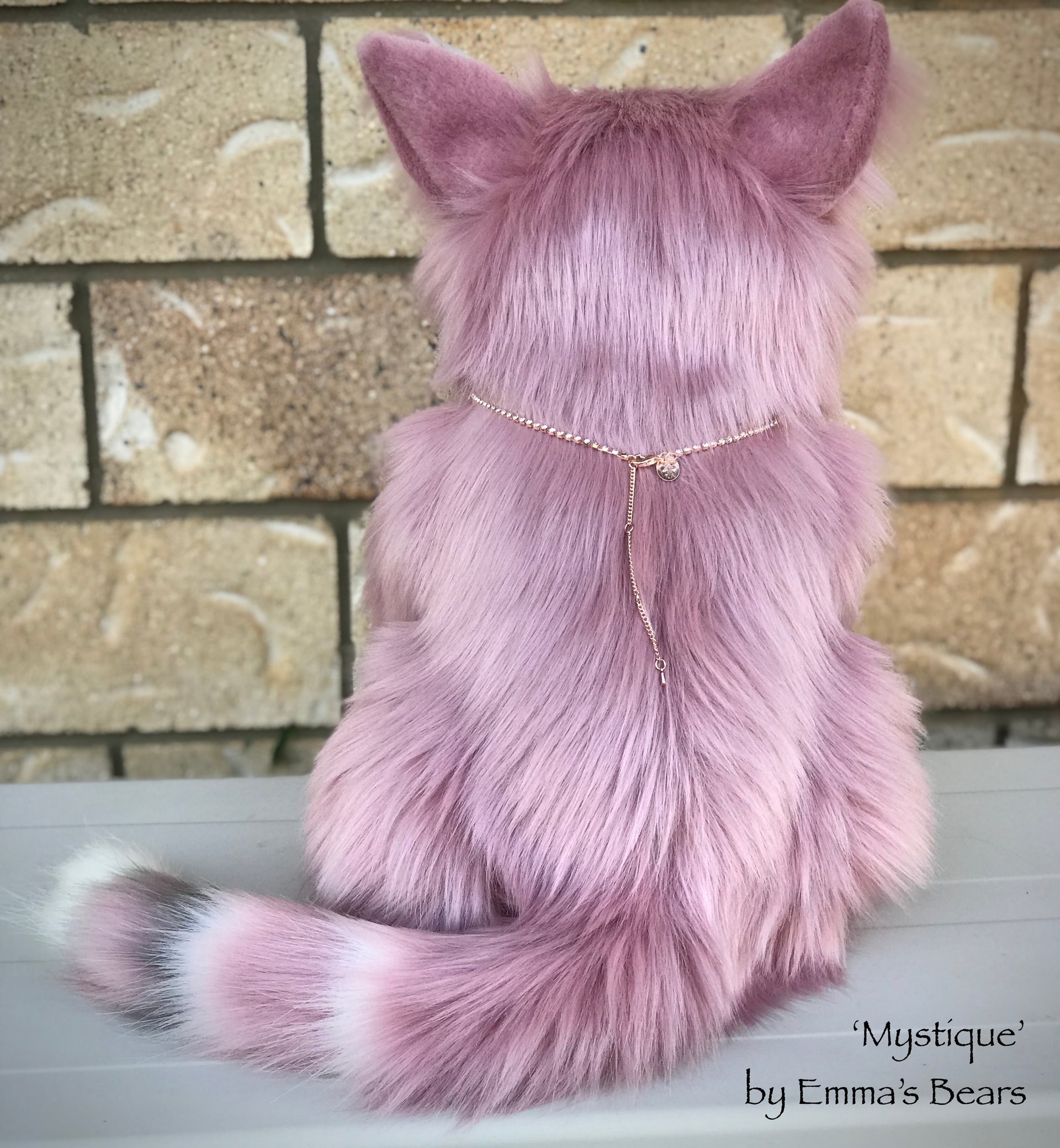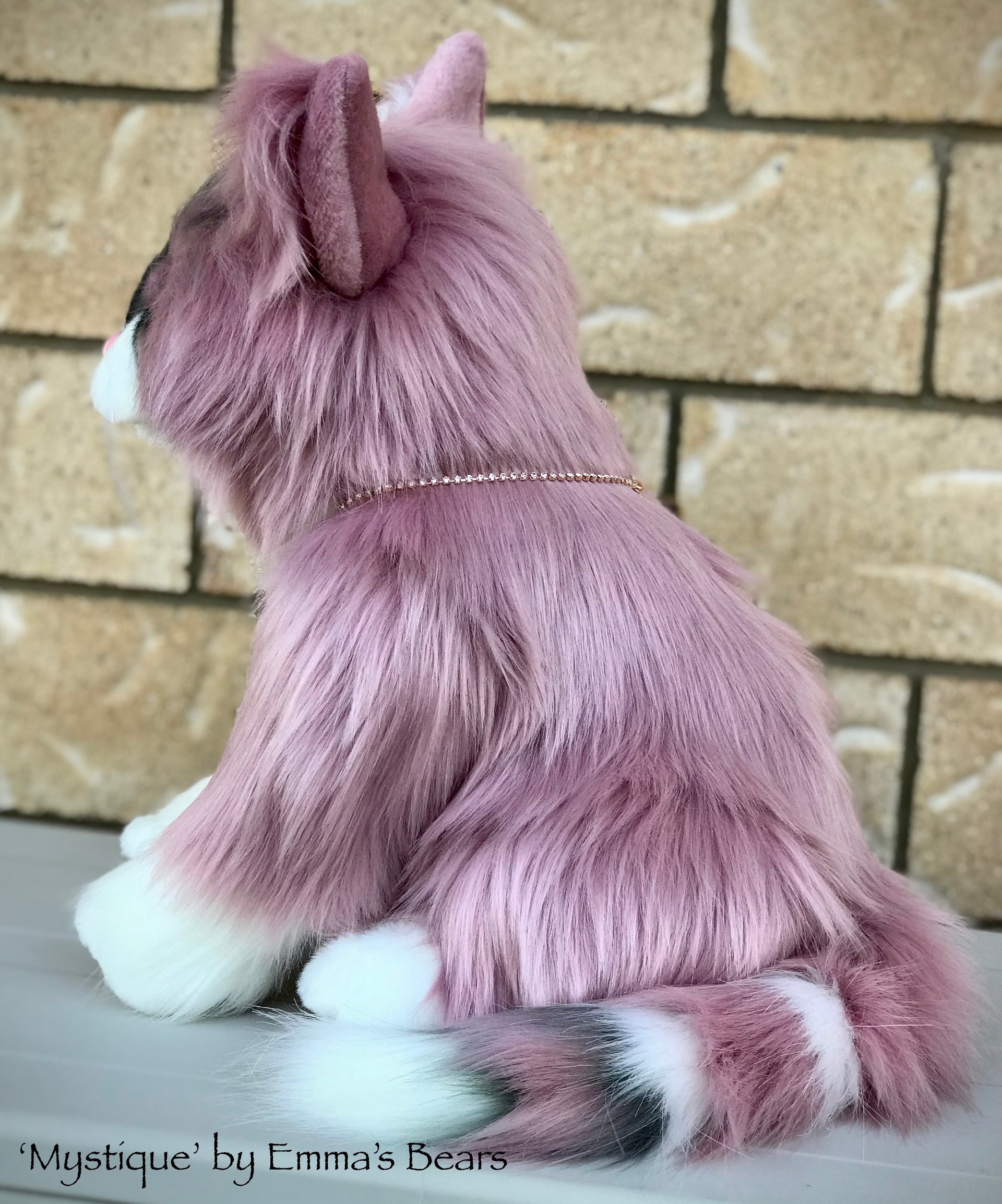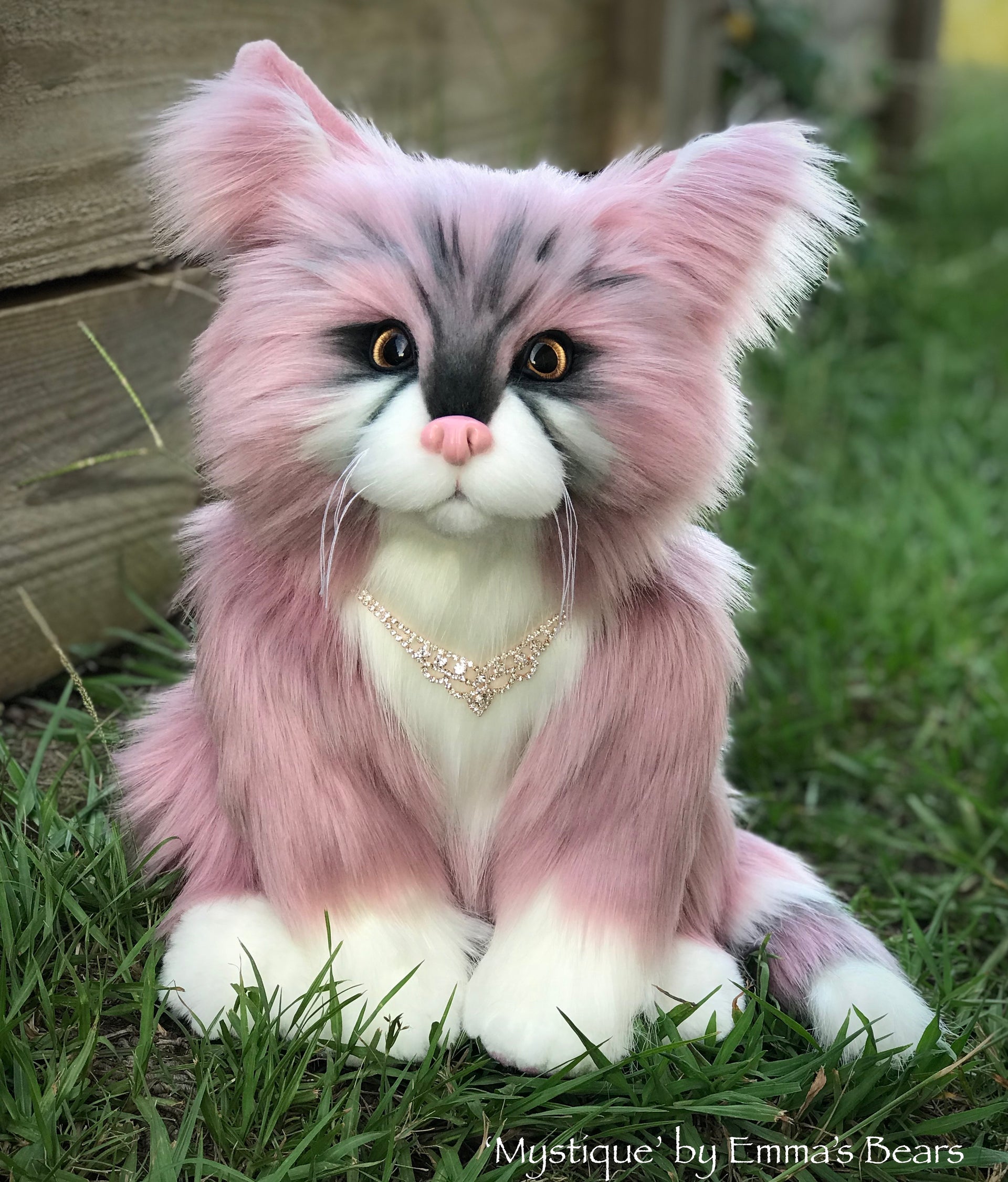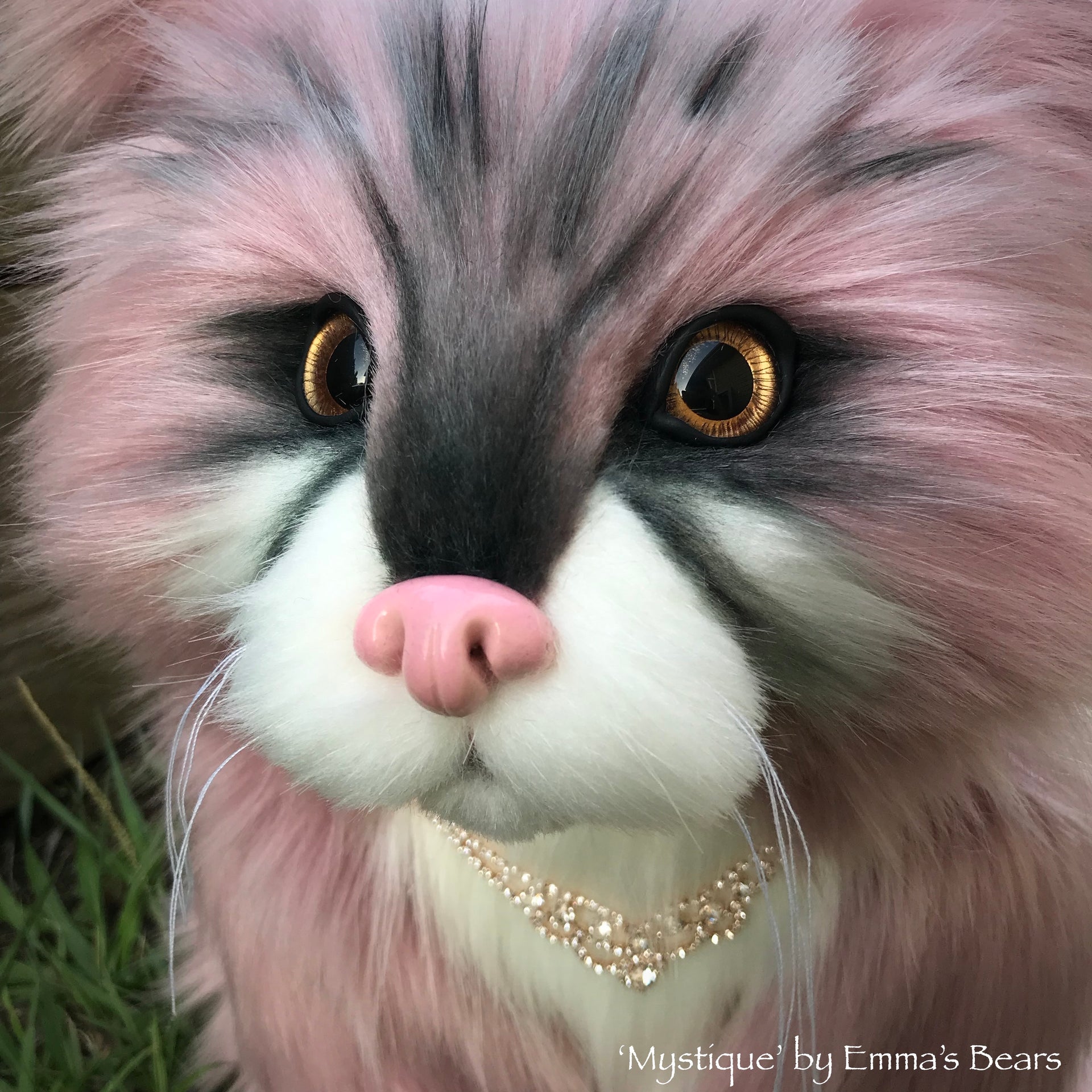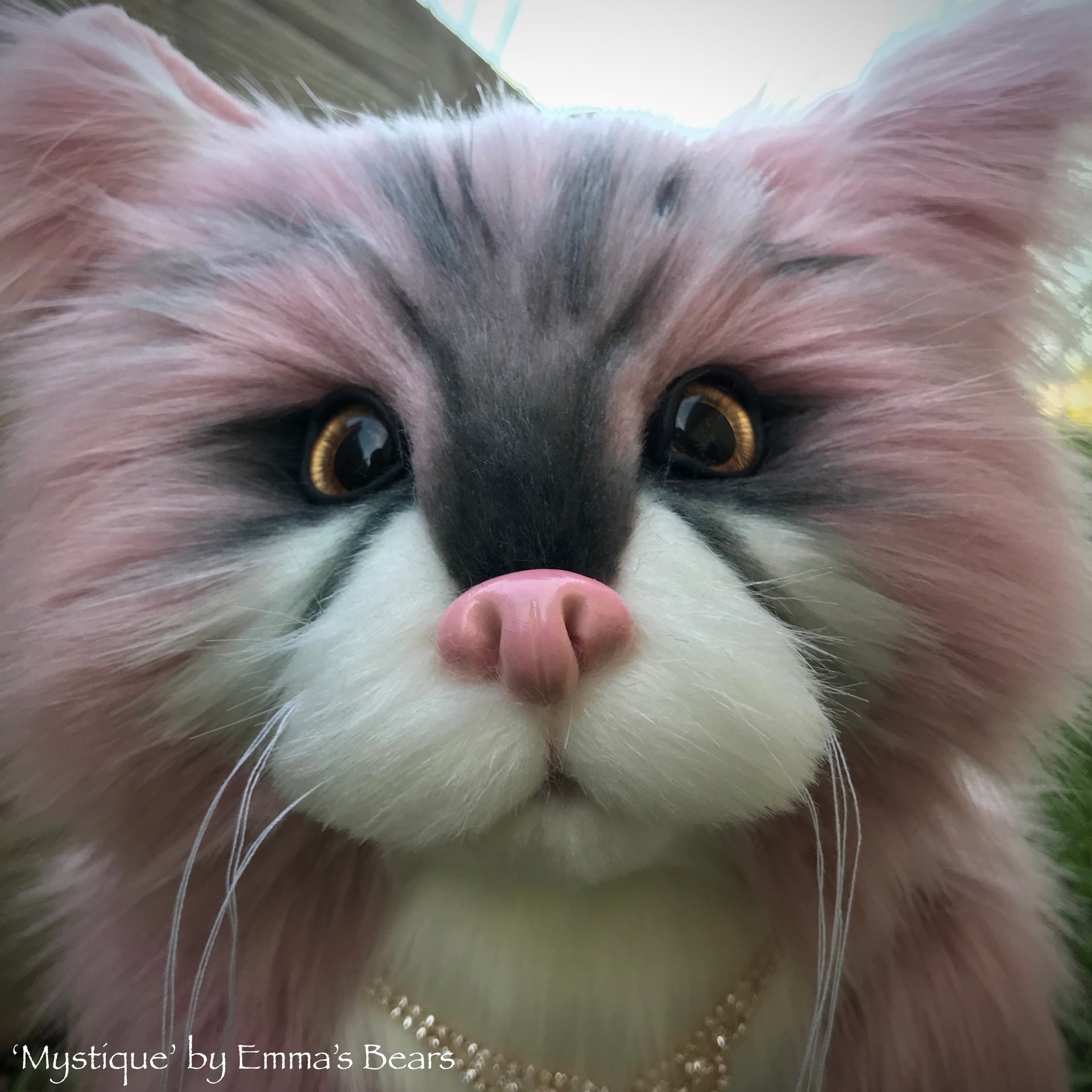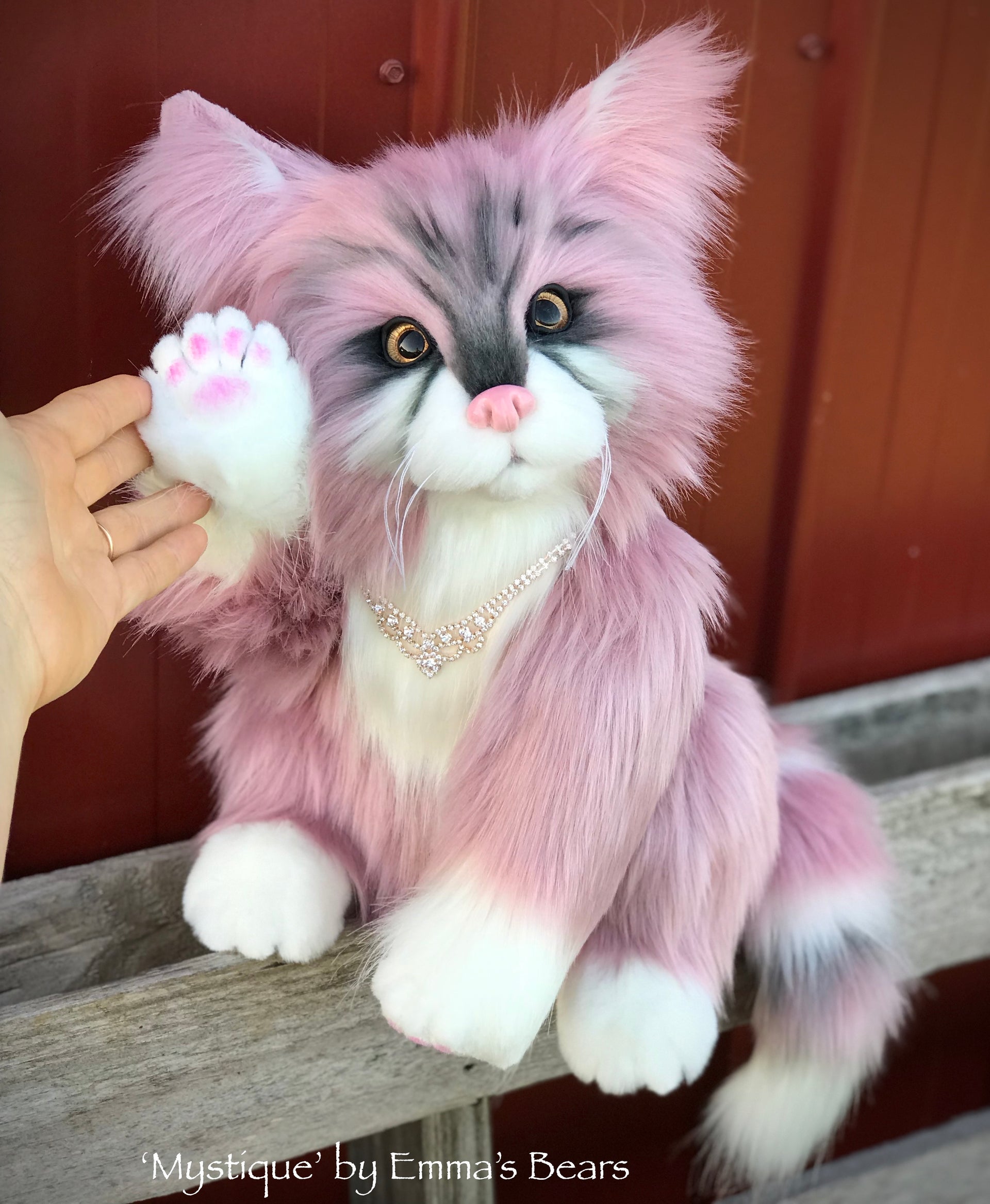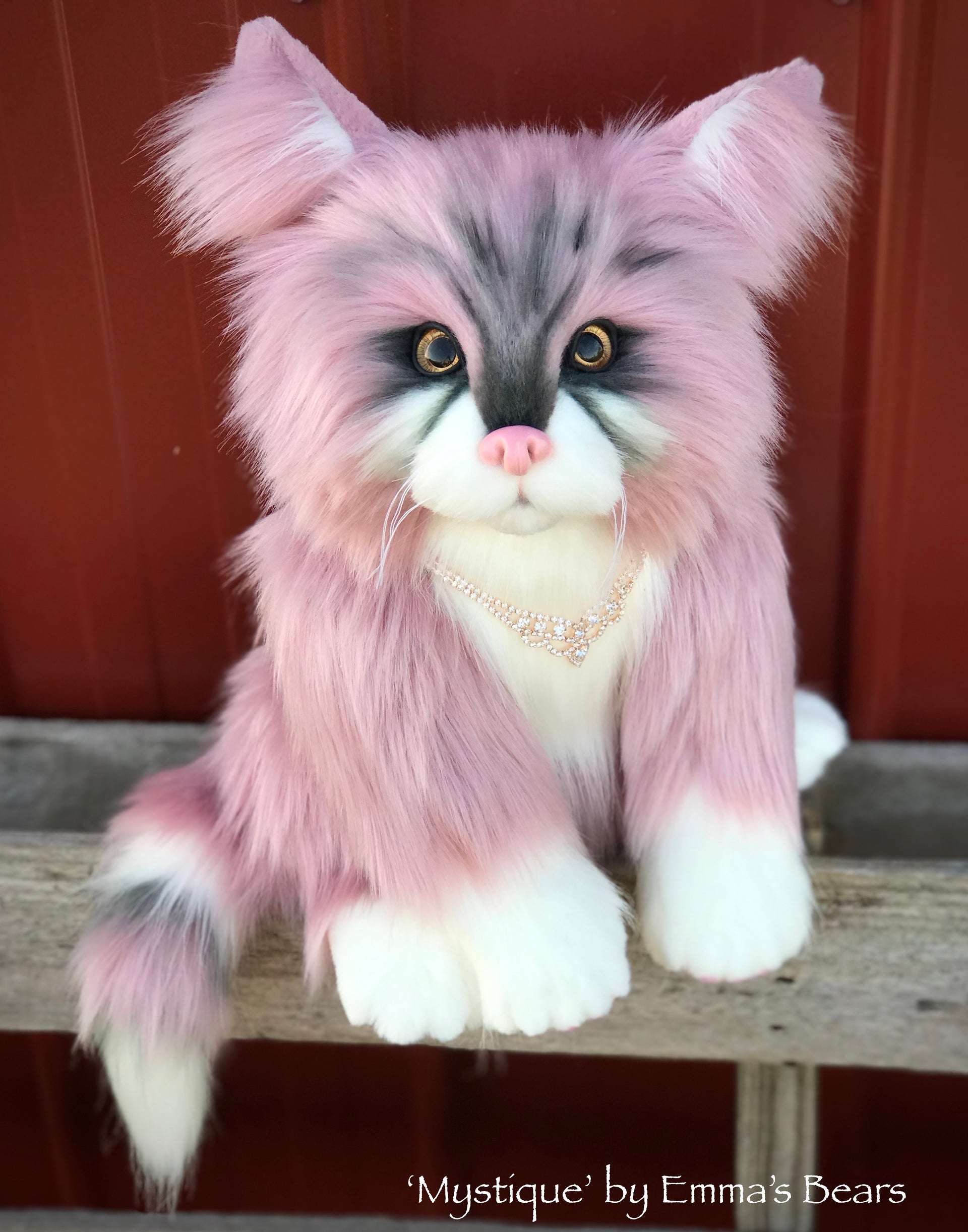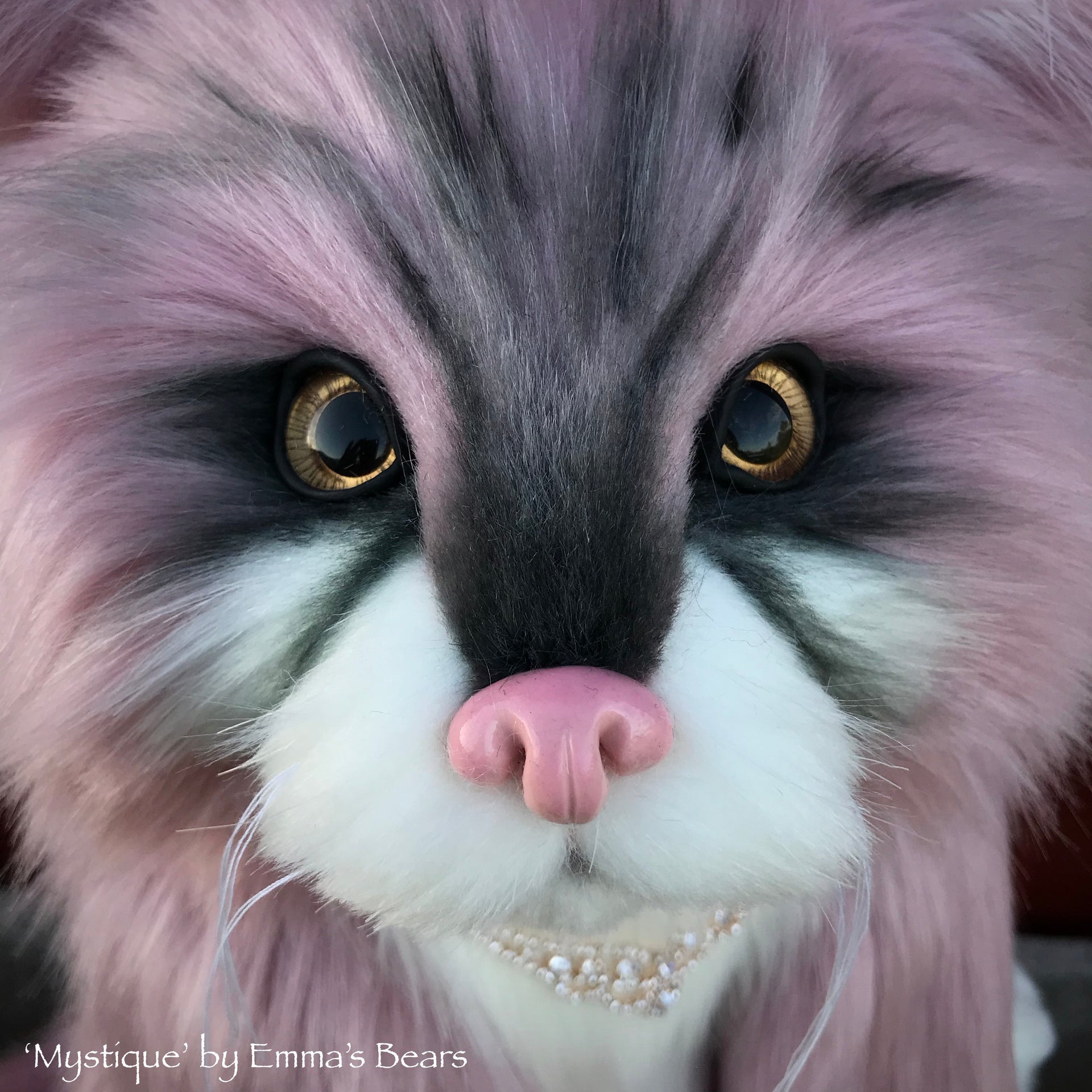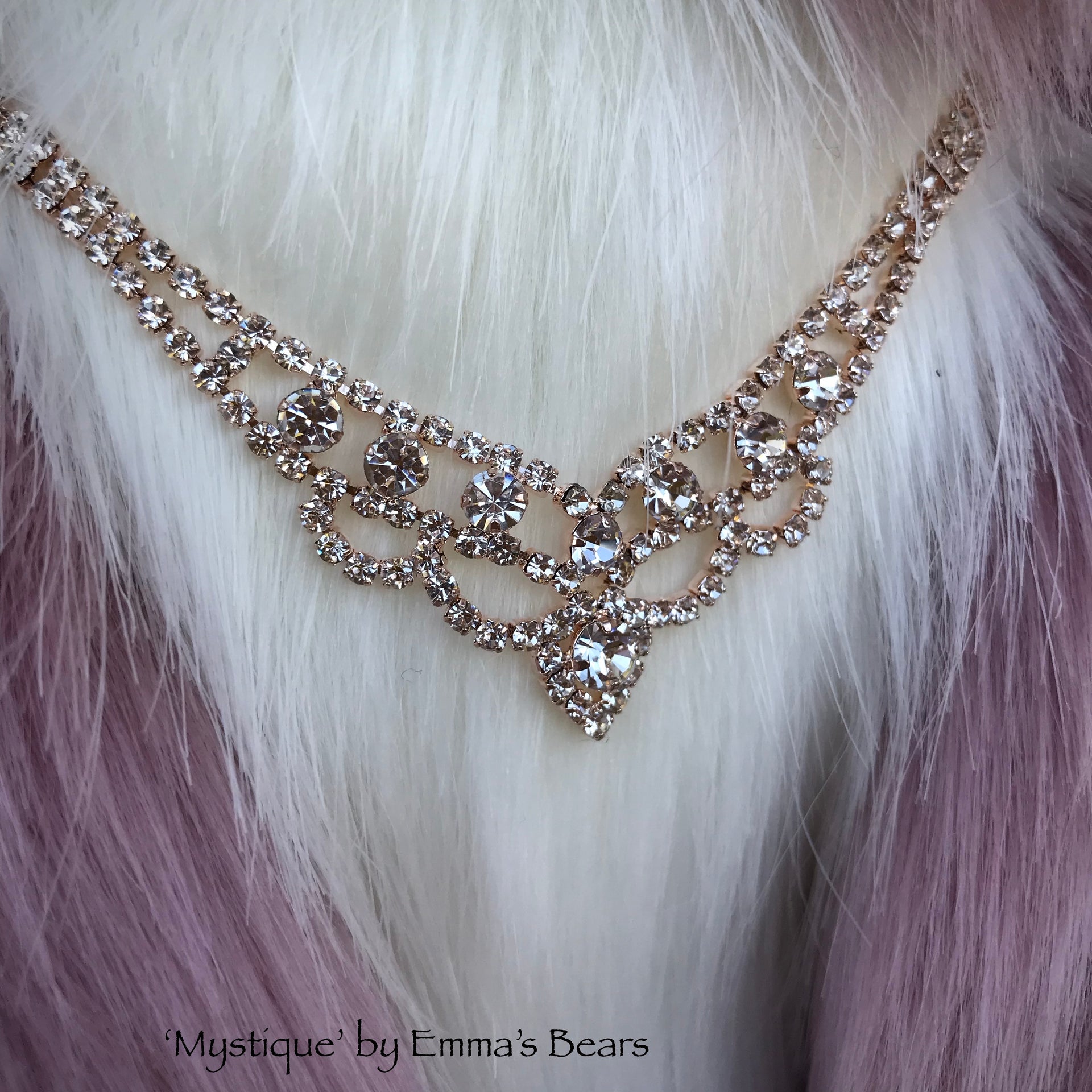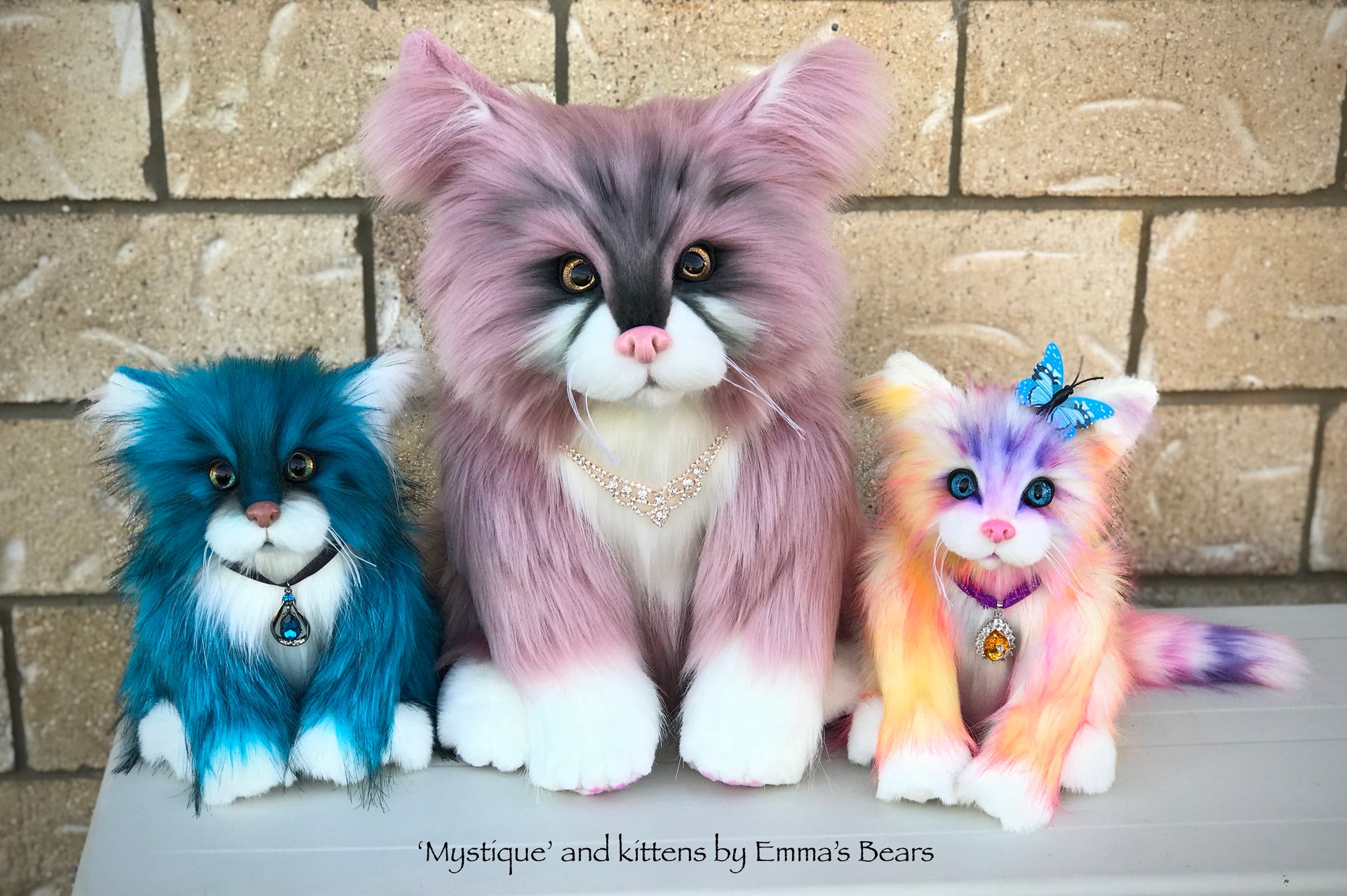 'Mystique' - life-size 15" faux fur artist cat by Emma's Bears
*** This listing is our very first Emma's Bears RAFFLE. We have 30 numbered tickets available. Choose your ticket number via the drop down menu. Once all tickets have been sold we will use a random number generator to select the winning number. Please keep in mind that there is only ONE cat available, and each ticket gives you one chance in the raffle for her. The winning ticket number will then be announced on our Emma's Bears Facebook page. Best of luck everyone!!! ***
'Mystique'
By Emma and Mark Nicholson
EMMA'S BEARS
15" (38cm)

This gorgeous pink cat is our latest soft sculpture offering. She has been made using our exclusive life-size cat design and some of our stunning luxury faux fur. The majority of her body and limbs are cut from our dense dusky pink 'Zephyr' faux fur, with little accents of our white 'Magnolia' faux fur and our dense silky short pile white fur for her paws. 
Mystique is fully 5-way T-pin jointed, so she can lay flat on her belly, sit up right or reach her paws out, but she has been designed as a sitting kitty. She looks out through a pair of our own hand painted glass eyes in a deep glittering gold. We've hand sculpted her almond-shaped eyelids and her cute kitty nose. She has embroidered claws and some pink shading on her paw pads. Her face features some grey and black tabby markings and we've also accented the tip of her tail to match. 
Mystique is filled with a mix of polyfill and, steel shot and glass shot to give her a nice realistic weight. She has dainty white whiskers made from lightly waxed cotton. She wears a gorgeous glittery gold-tone collar around her neck that is fully removable. 
Mystique is a one of a kind soft sculpture. 

~*~ Please Note that these bears are designed to be Adult Collectables and not intended for infants and young children due to small parts and potential for damage