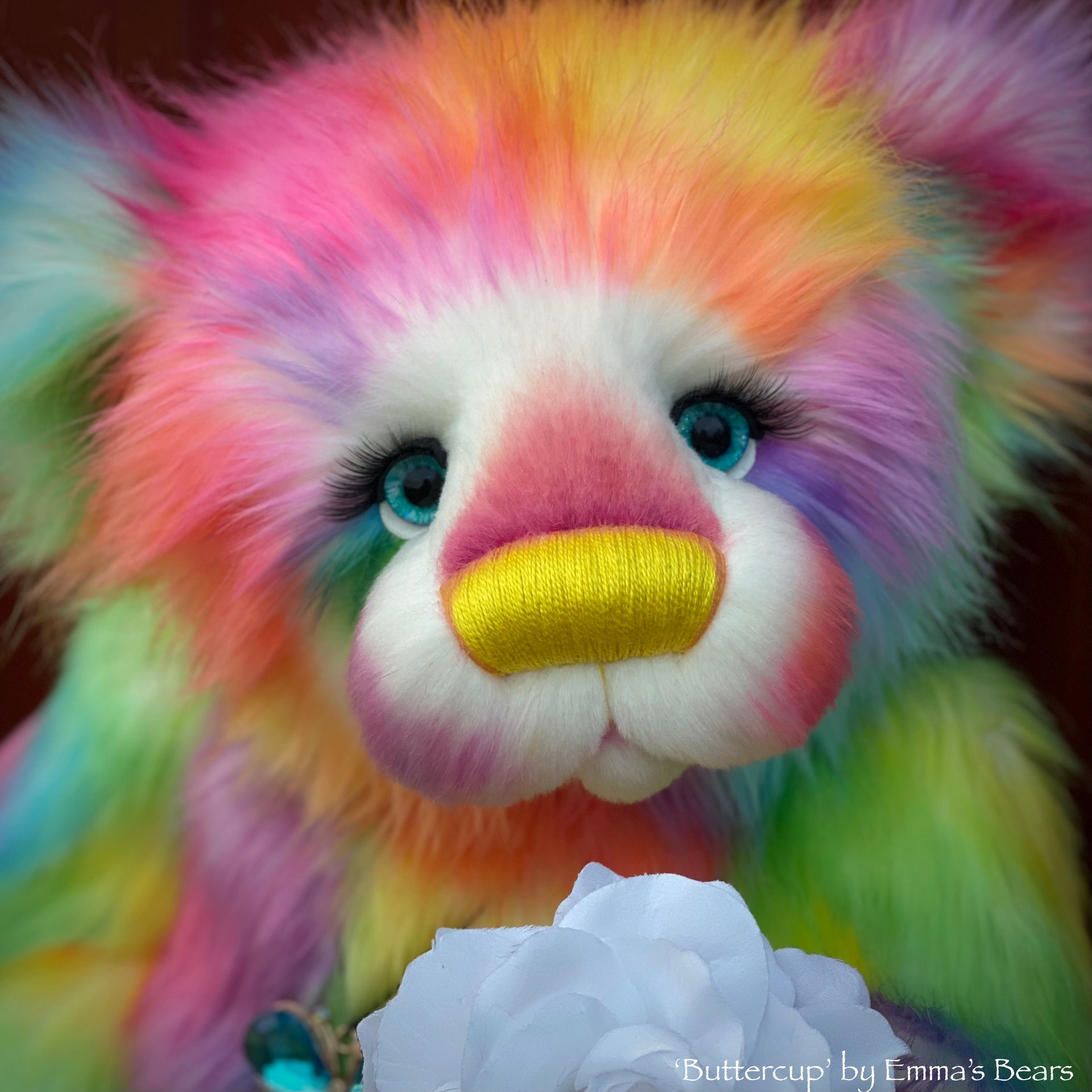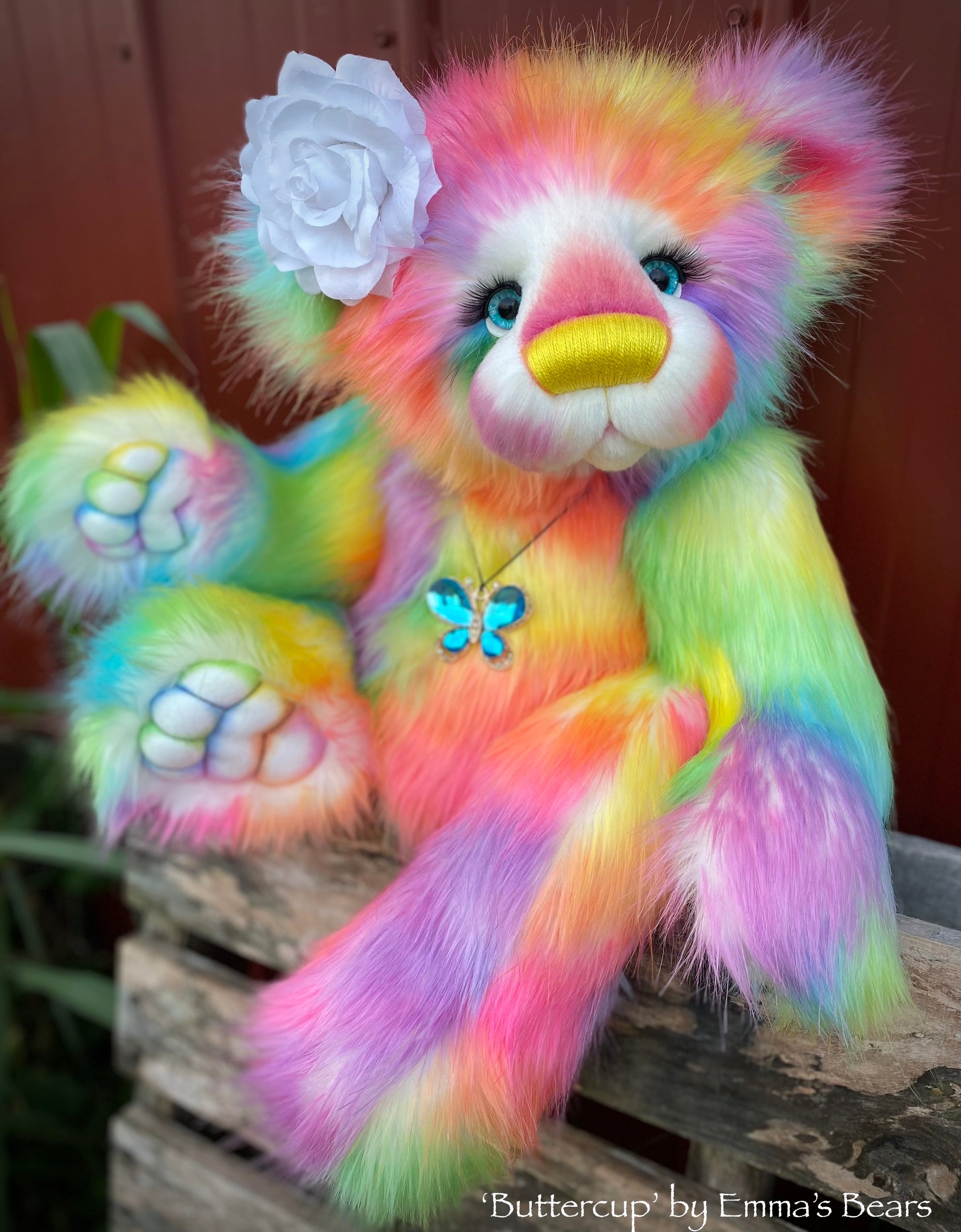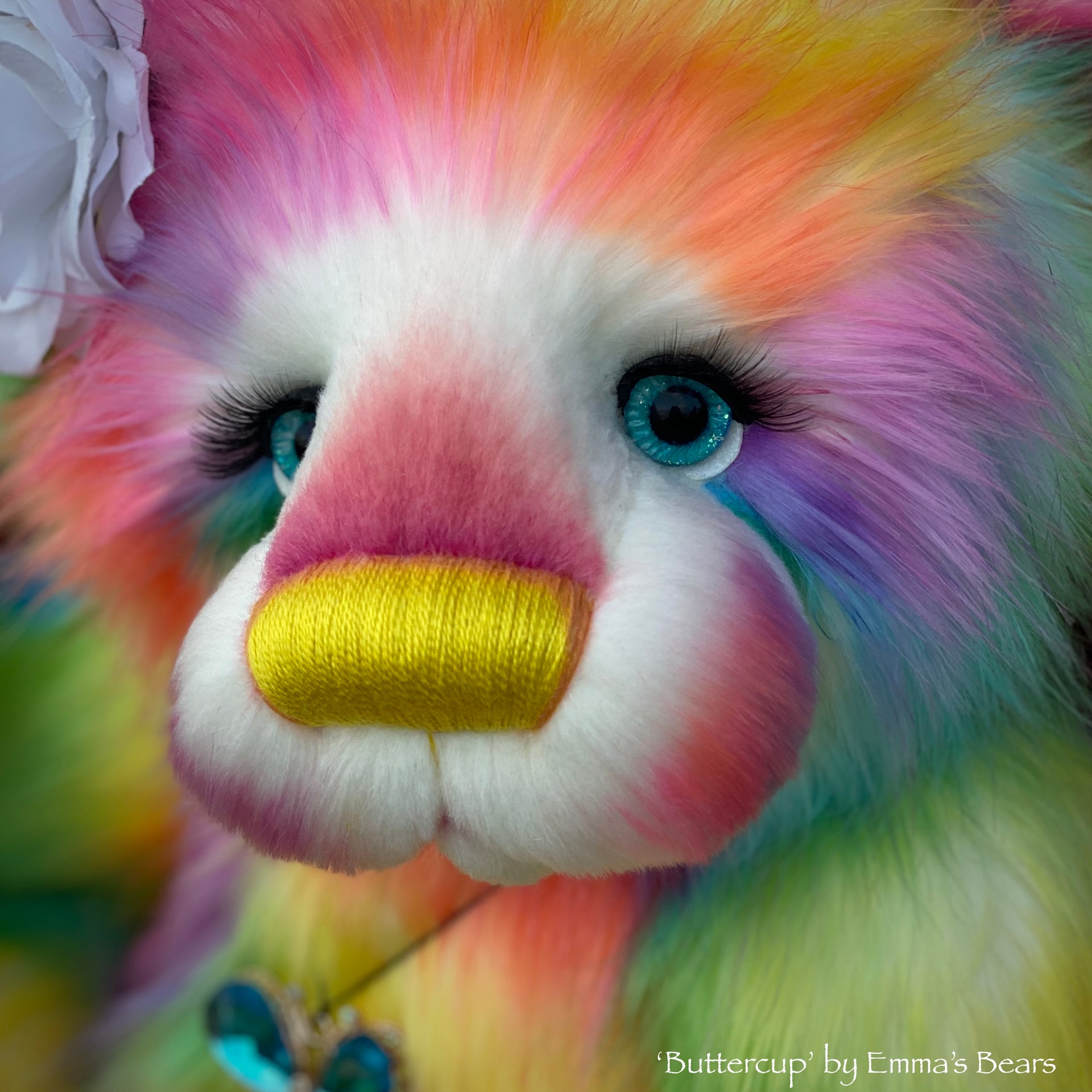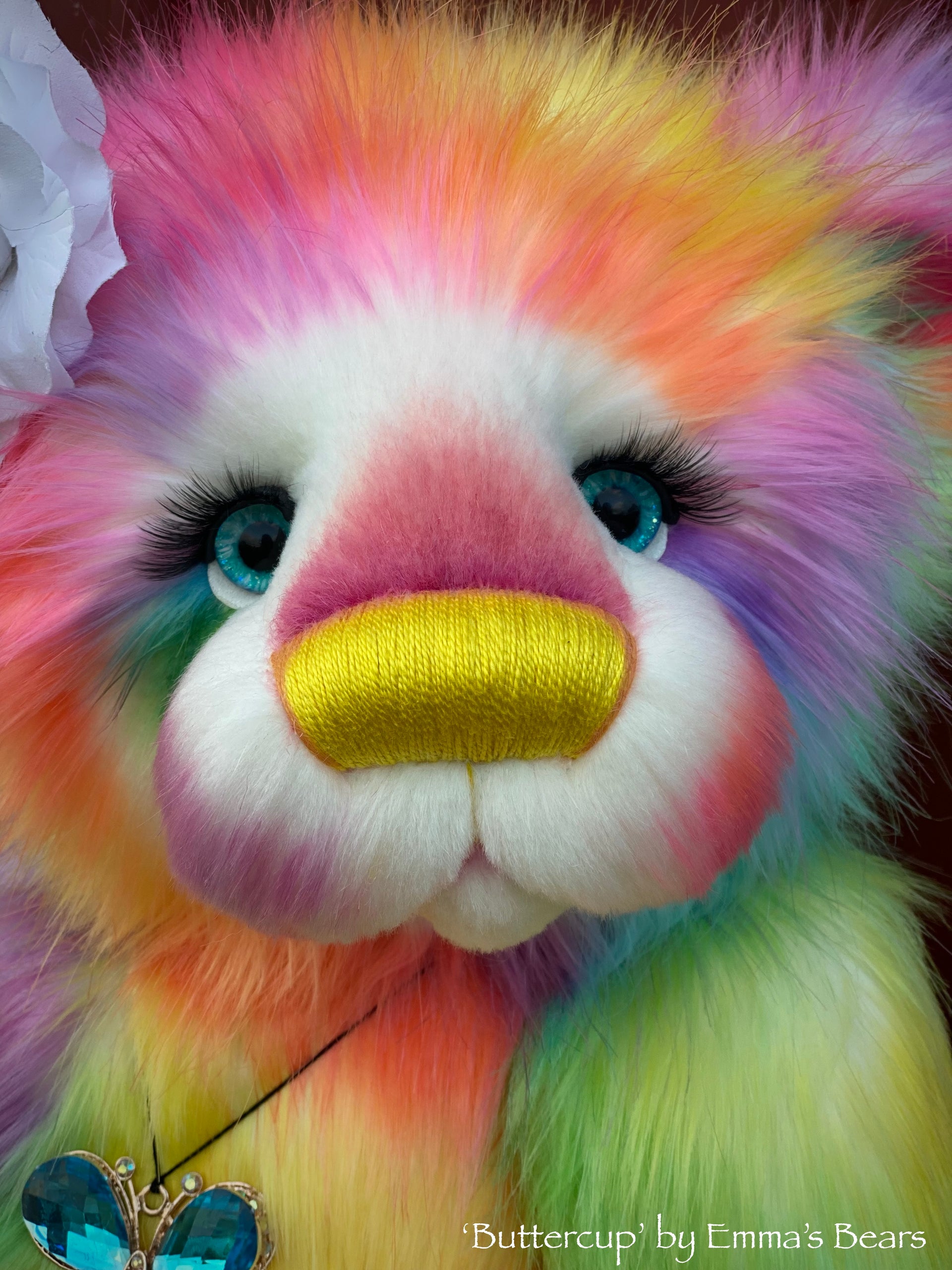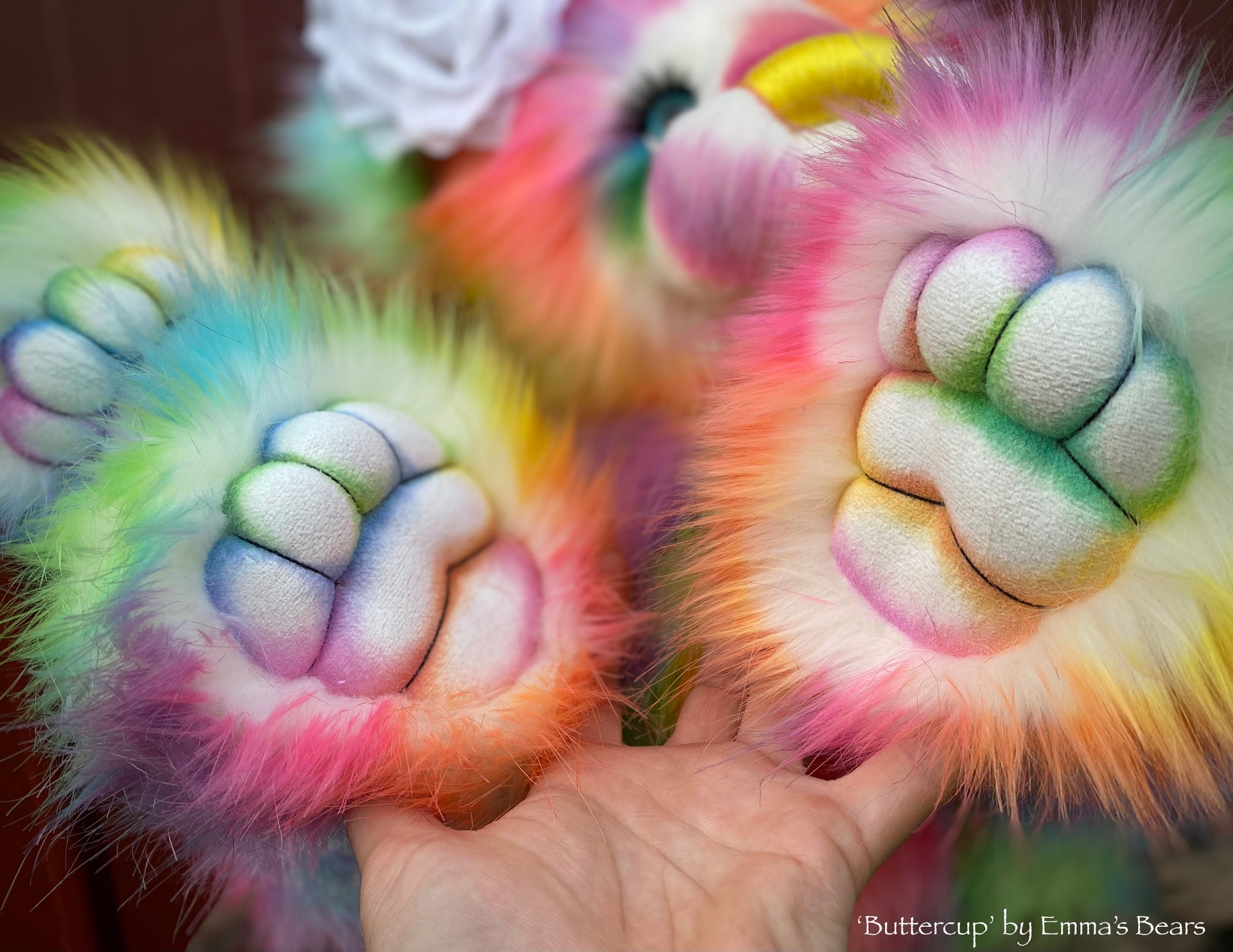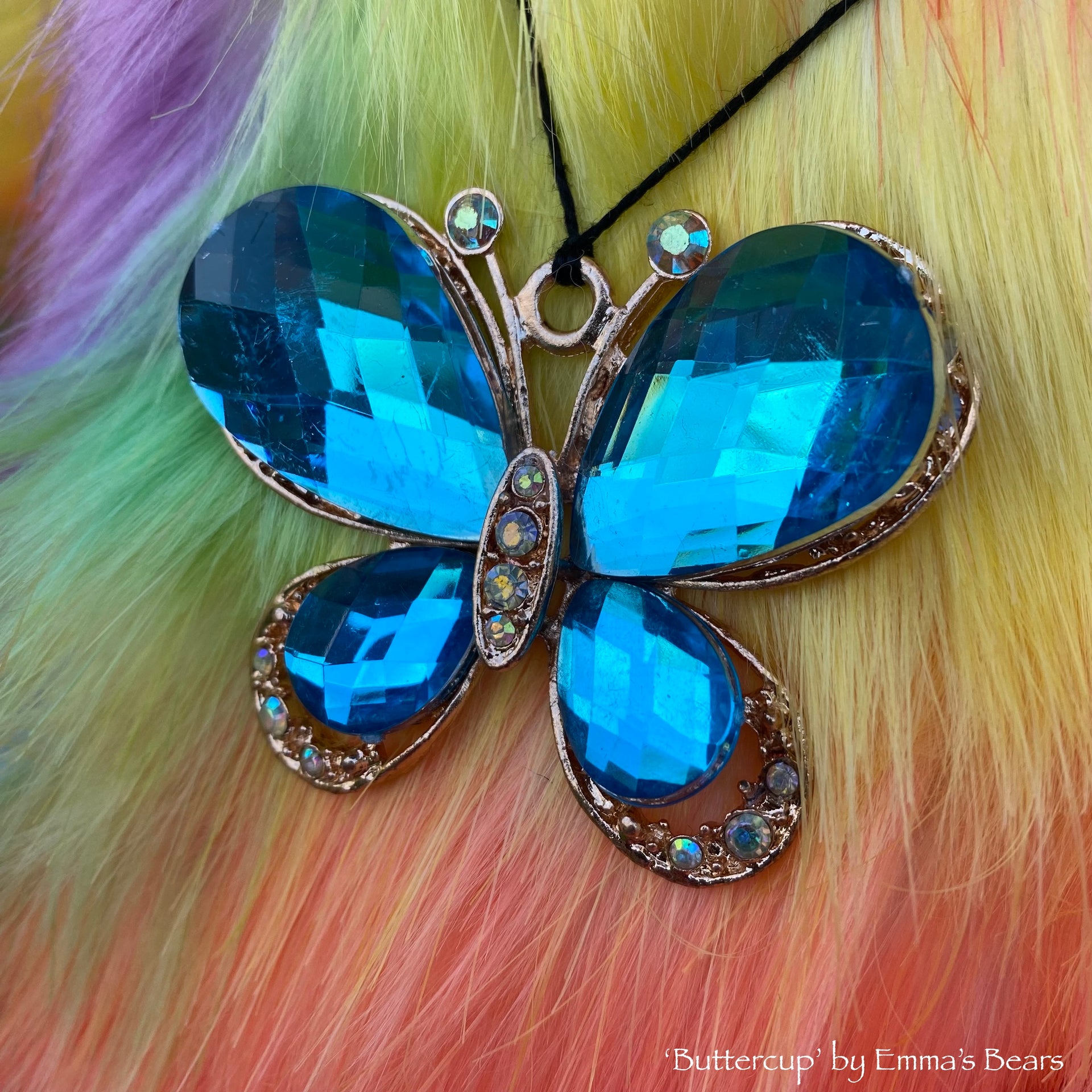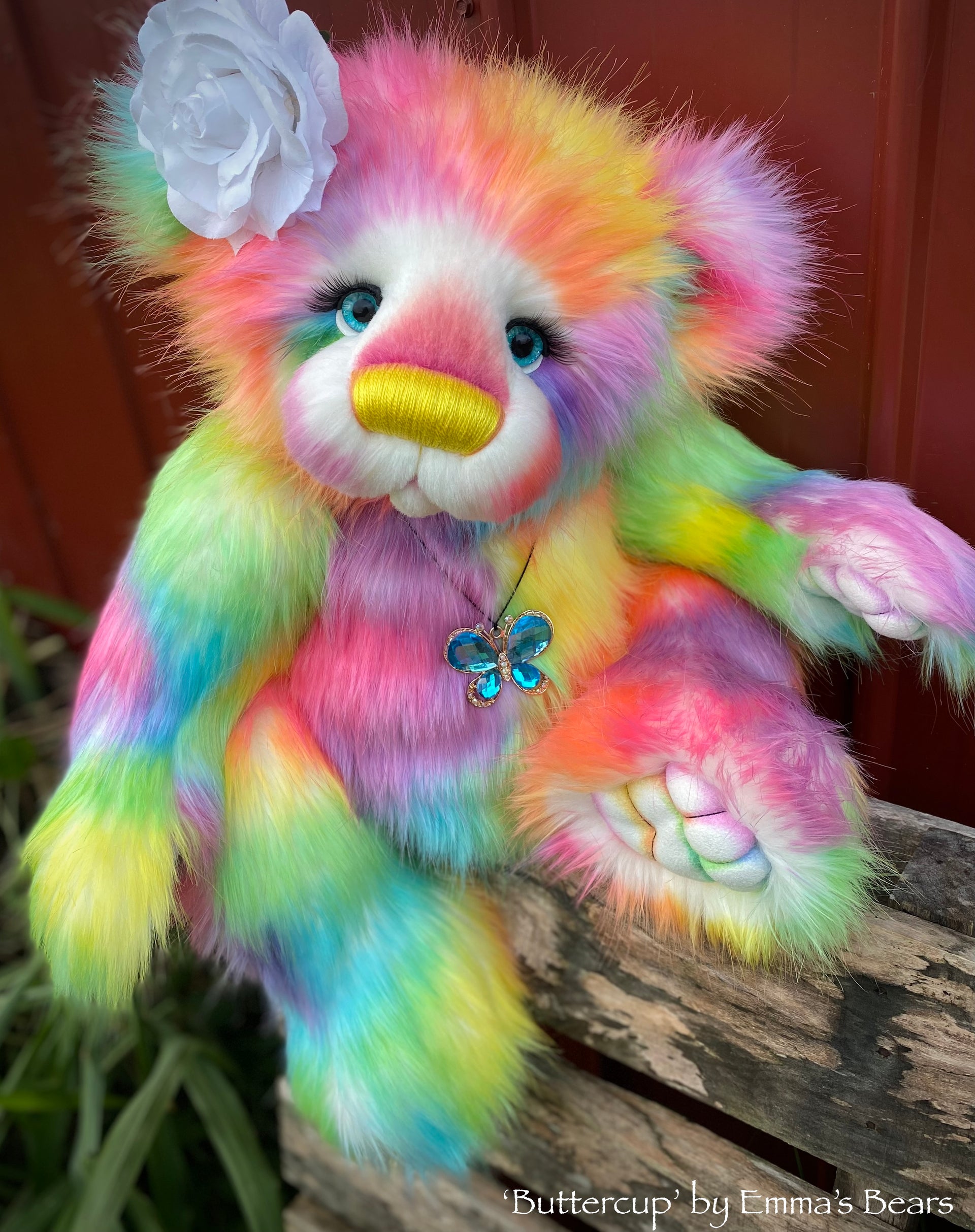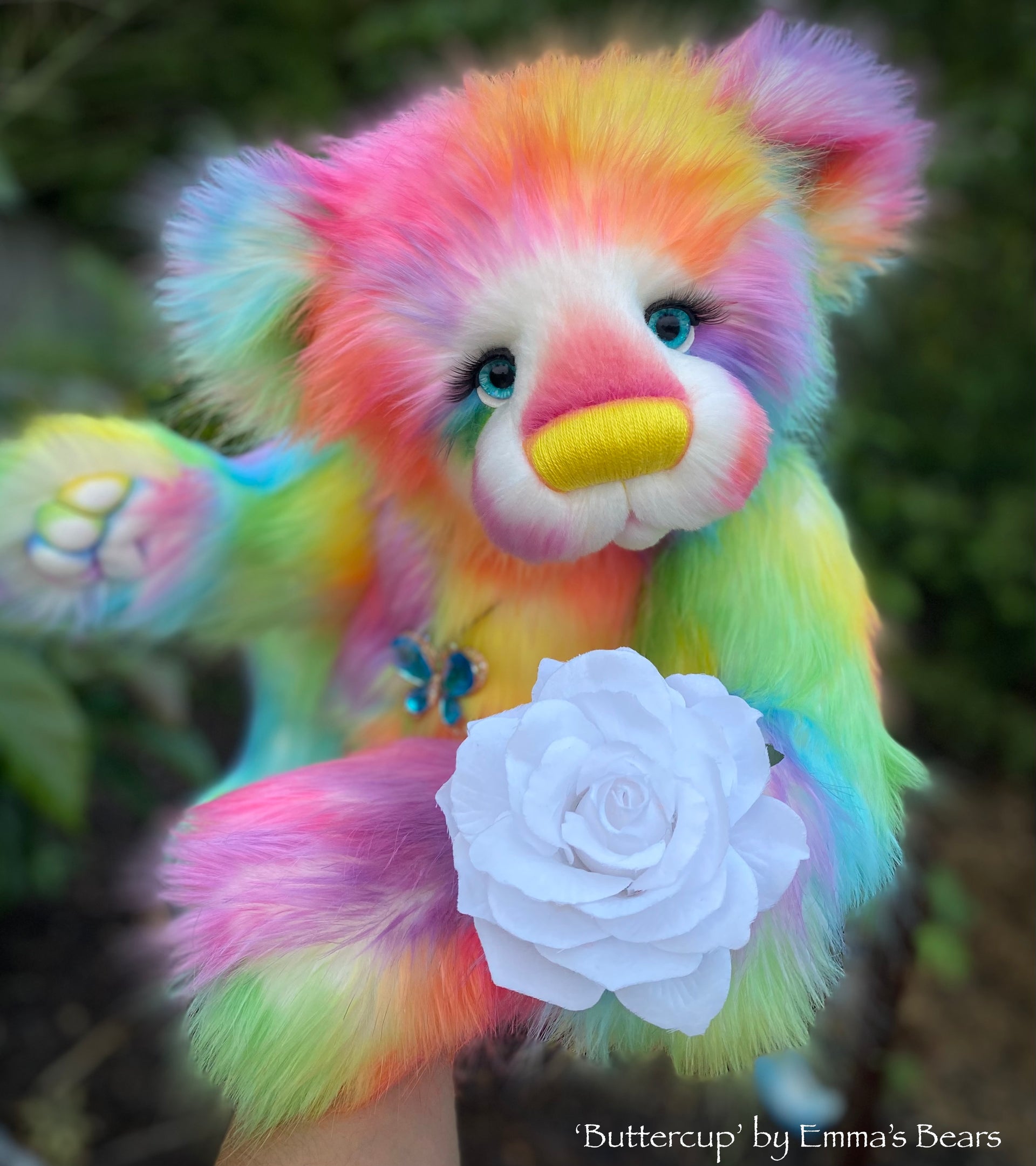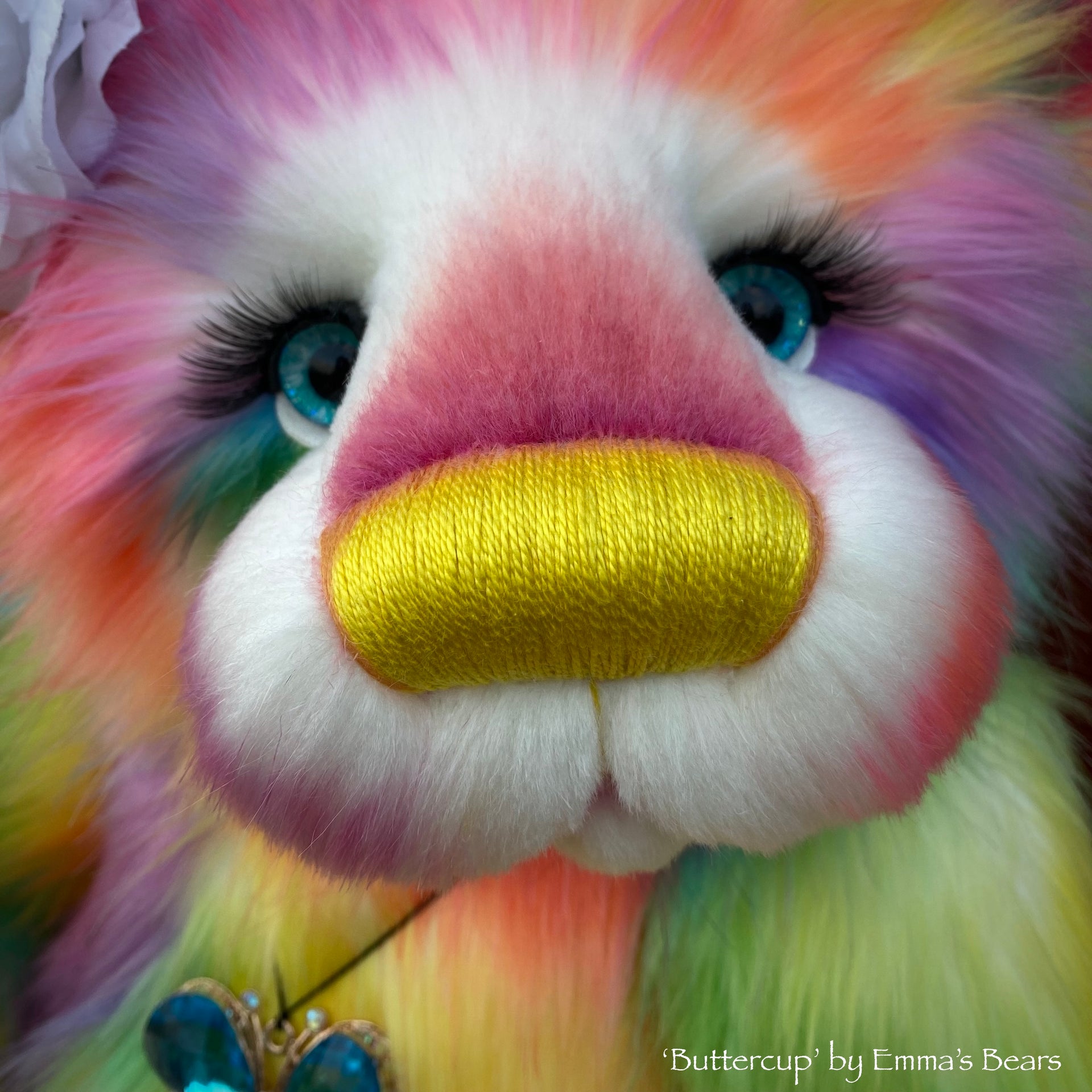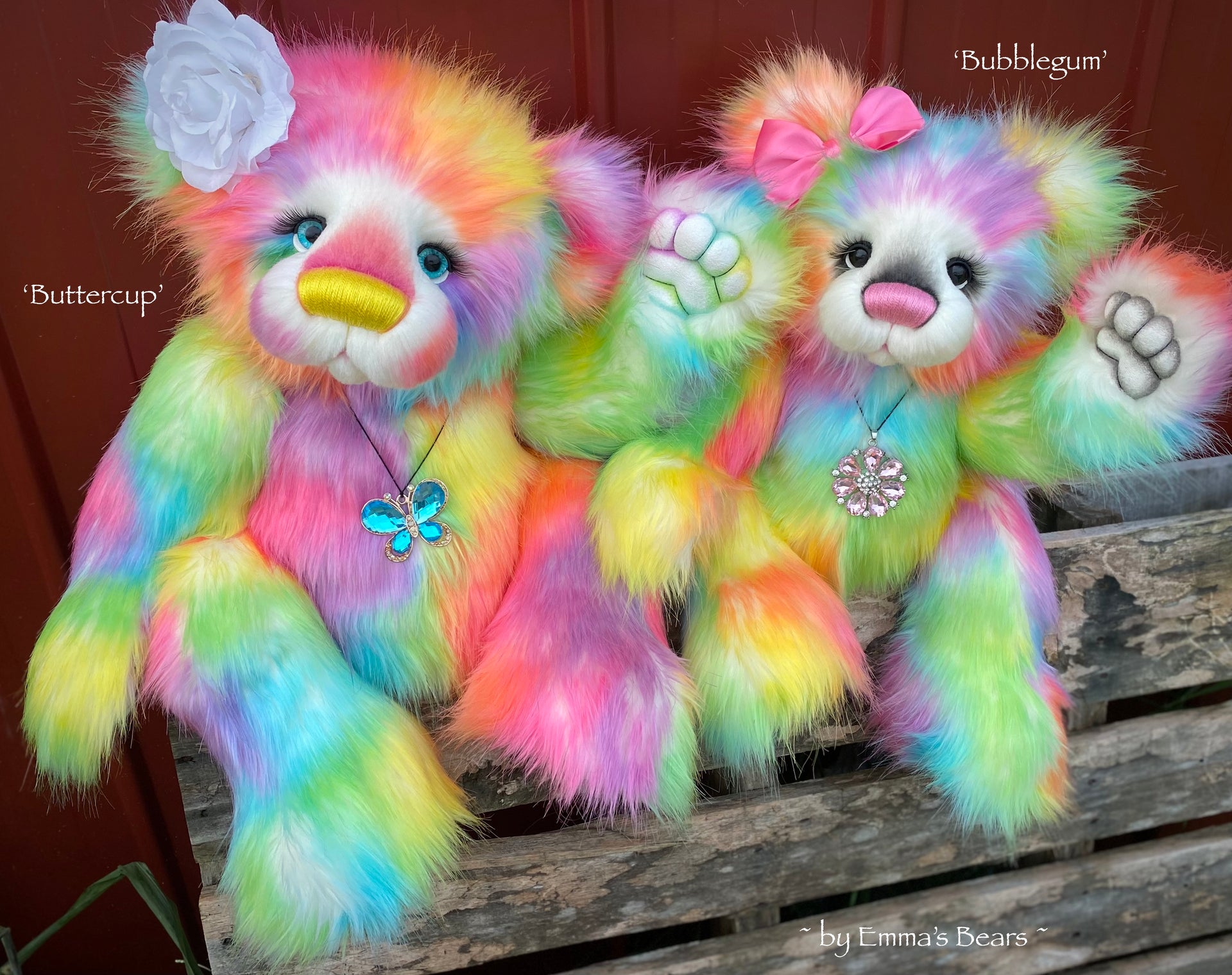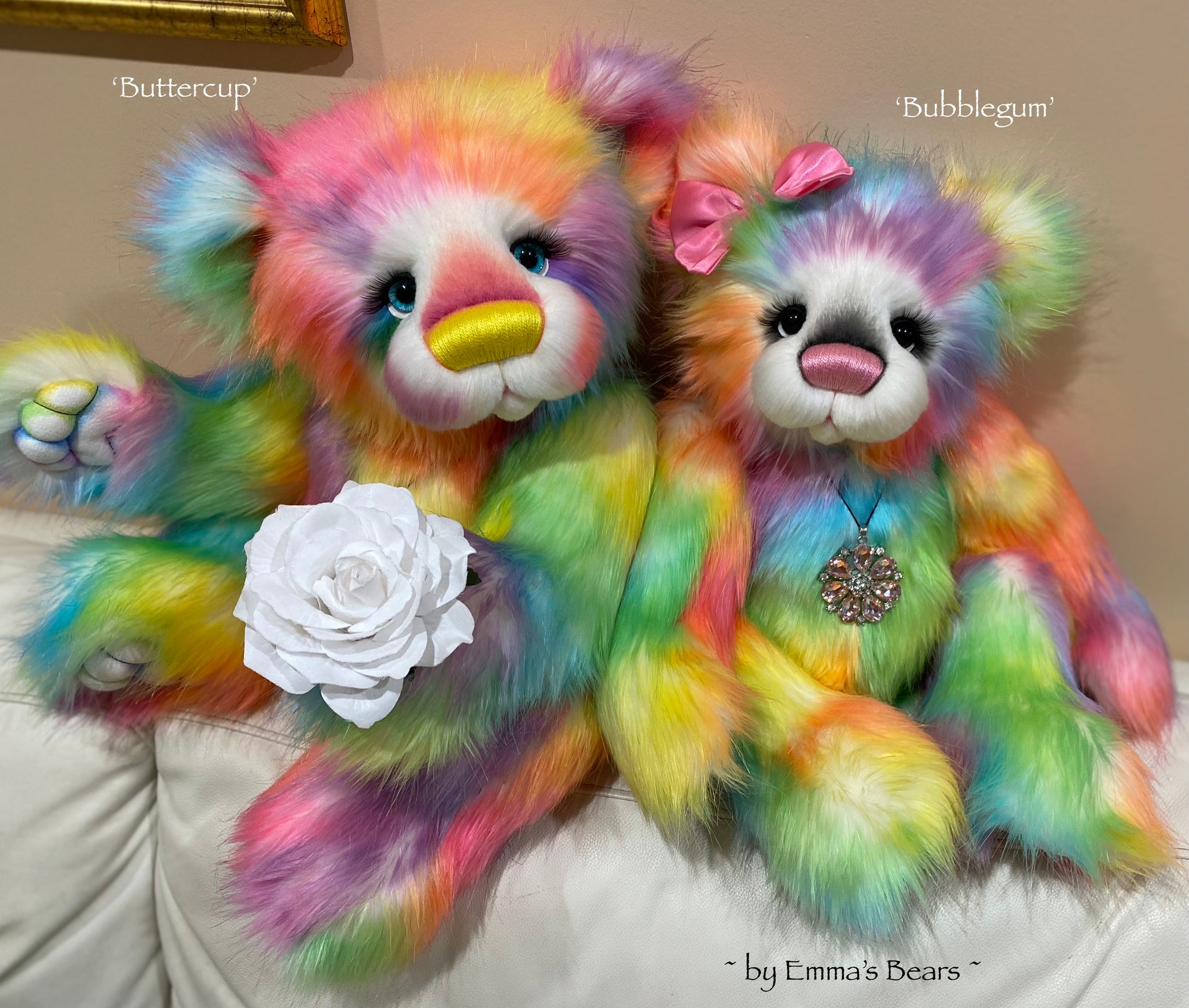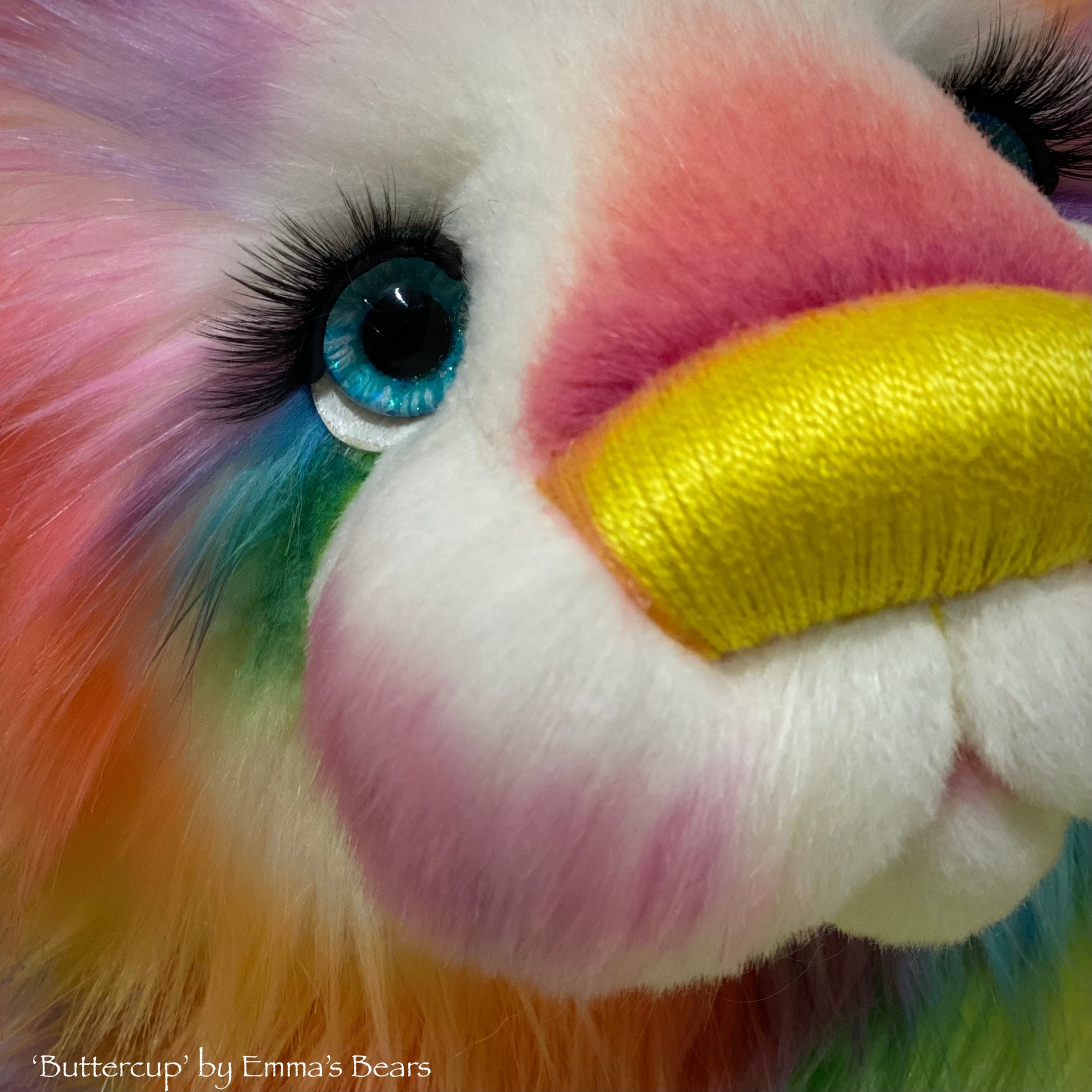 Buttercup - 23" Rainbow Faux Fur Artist Bear by Emma's Bears - OOAK
Buttercup

By Emma and Mark Nicholson

23" (60cm)

This stunning big girl has been made from a piece of vibrant rainbow-tipped ivory faux fur - an exquisite fabric! 
Buttercup looks out through over-sized hand-painted turquoise blue shimmer glass eyes with faux suede eye-whites, hand sculpted eyelids and huge dramatic lashes. We've given her a large hand embroidered perle cotton nose in a matching sunshine yellow colouring, and she features some silk-dye shading/highlighting.
Buttercup's hand and foot pads have been made in some matching ivory faux suede, and feature our 3D shaped toe detailing. We've shaded them in matching/blending rainbow tones. She is fully T-pin jointed and stuffed softly with polyfill and a lot of steel shot weighting. This combination of weight and softness means that Buttercup bear gives the most wonderful hug. 
We've kept her accessories very simple so as not to detract from the amazing fur. She wears an ivory white faux rose hair clip by her ear (fully removable) and a large blue butterfly pendant around her neck.  

Buttercup is a very detailed and cuddly one of a kind artist bear.
~*~ Please Note that these bears are designed to be Adult Collectables and not intended for infants and young children due to small parts and potential for damage.