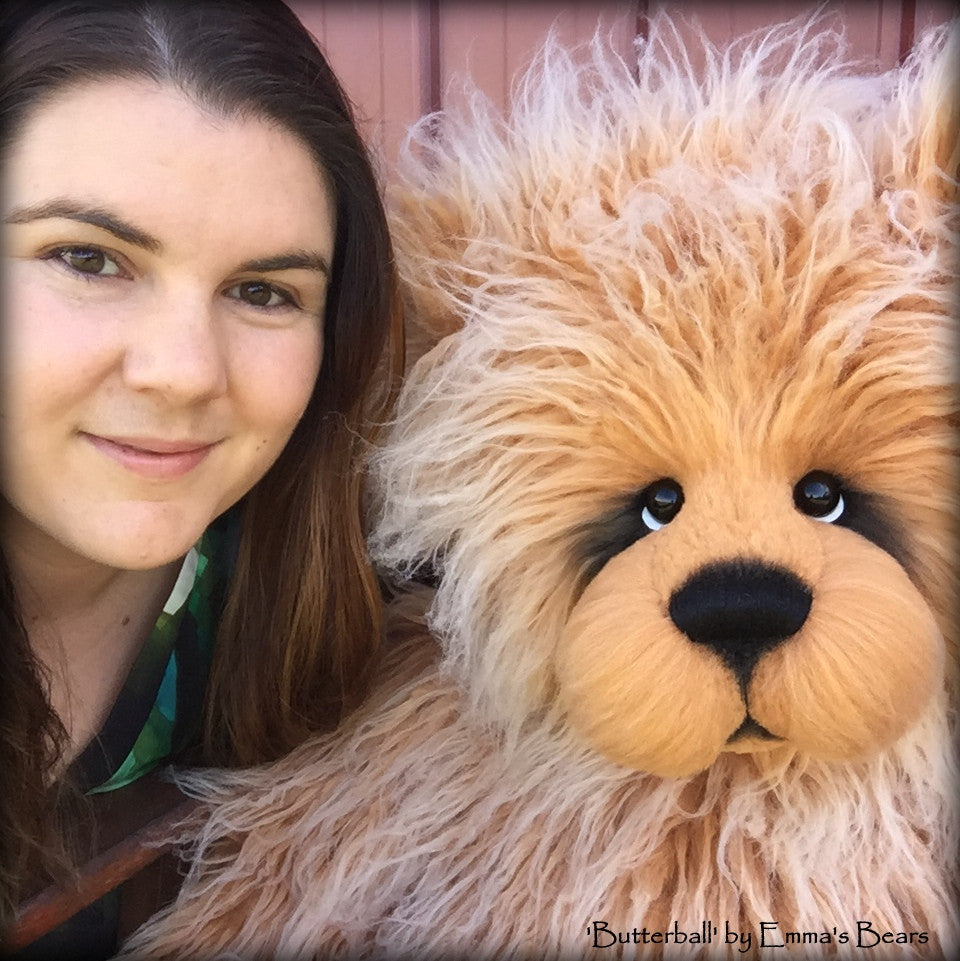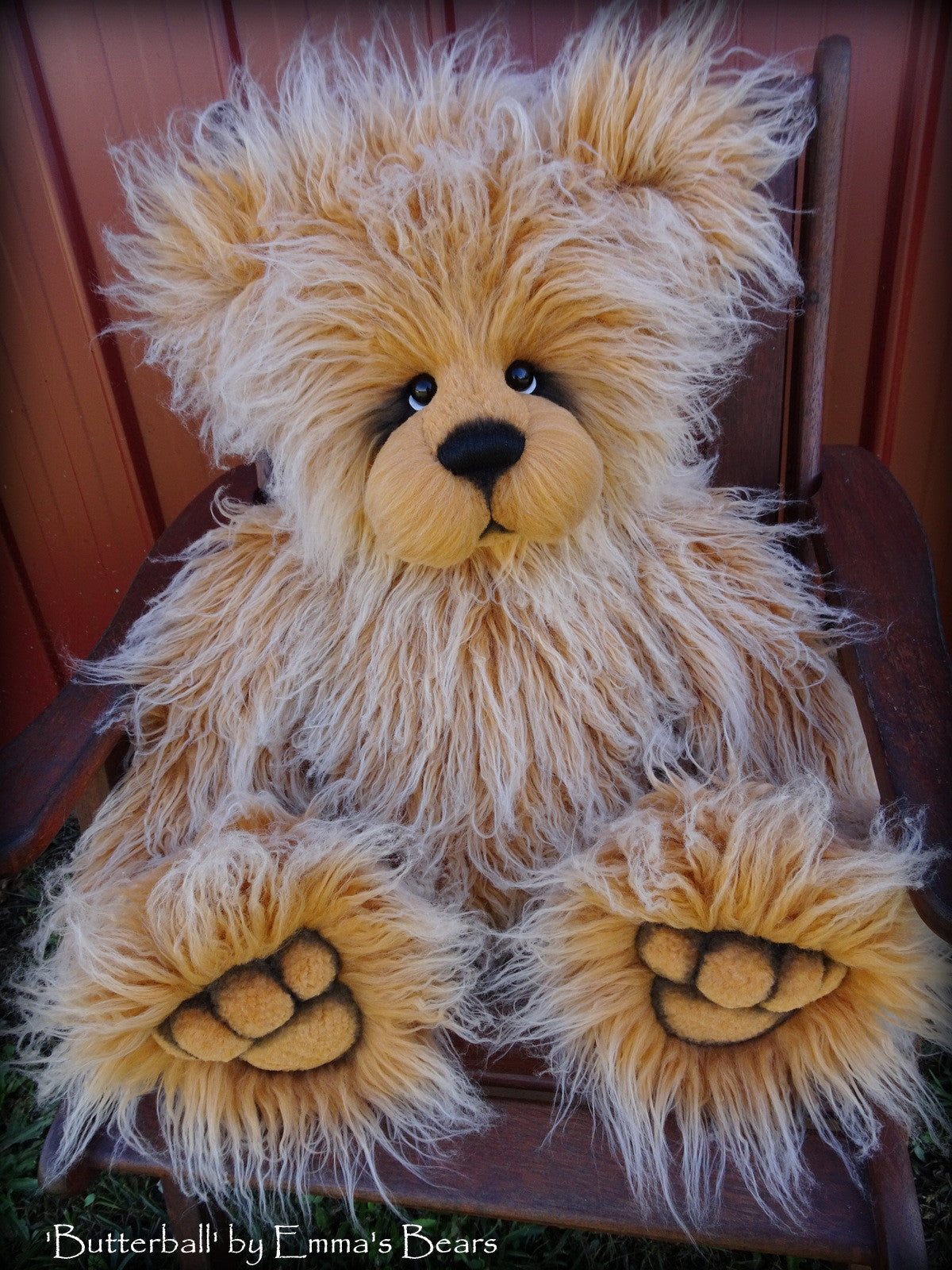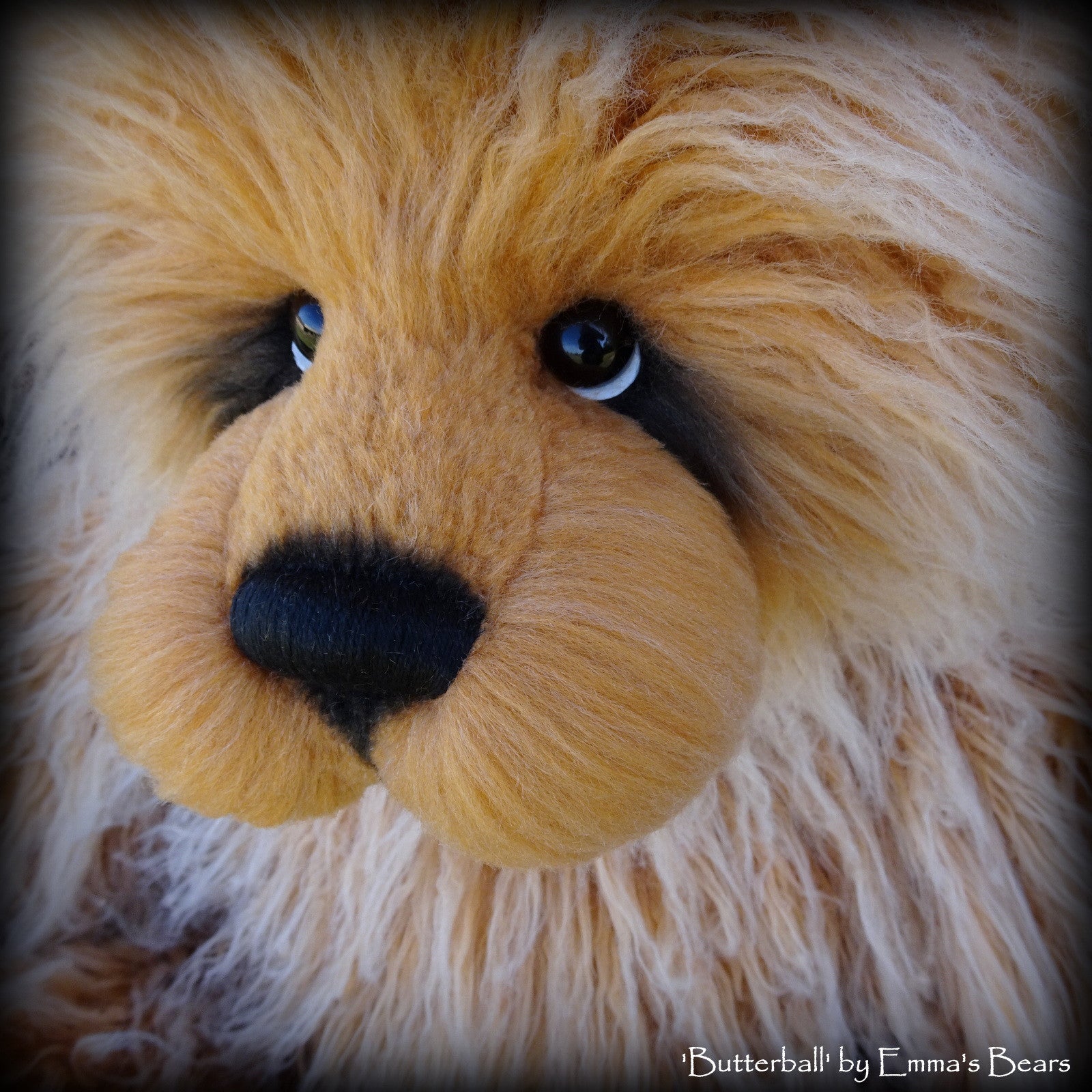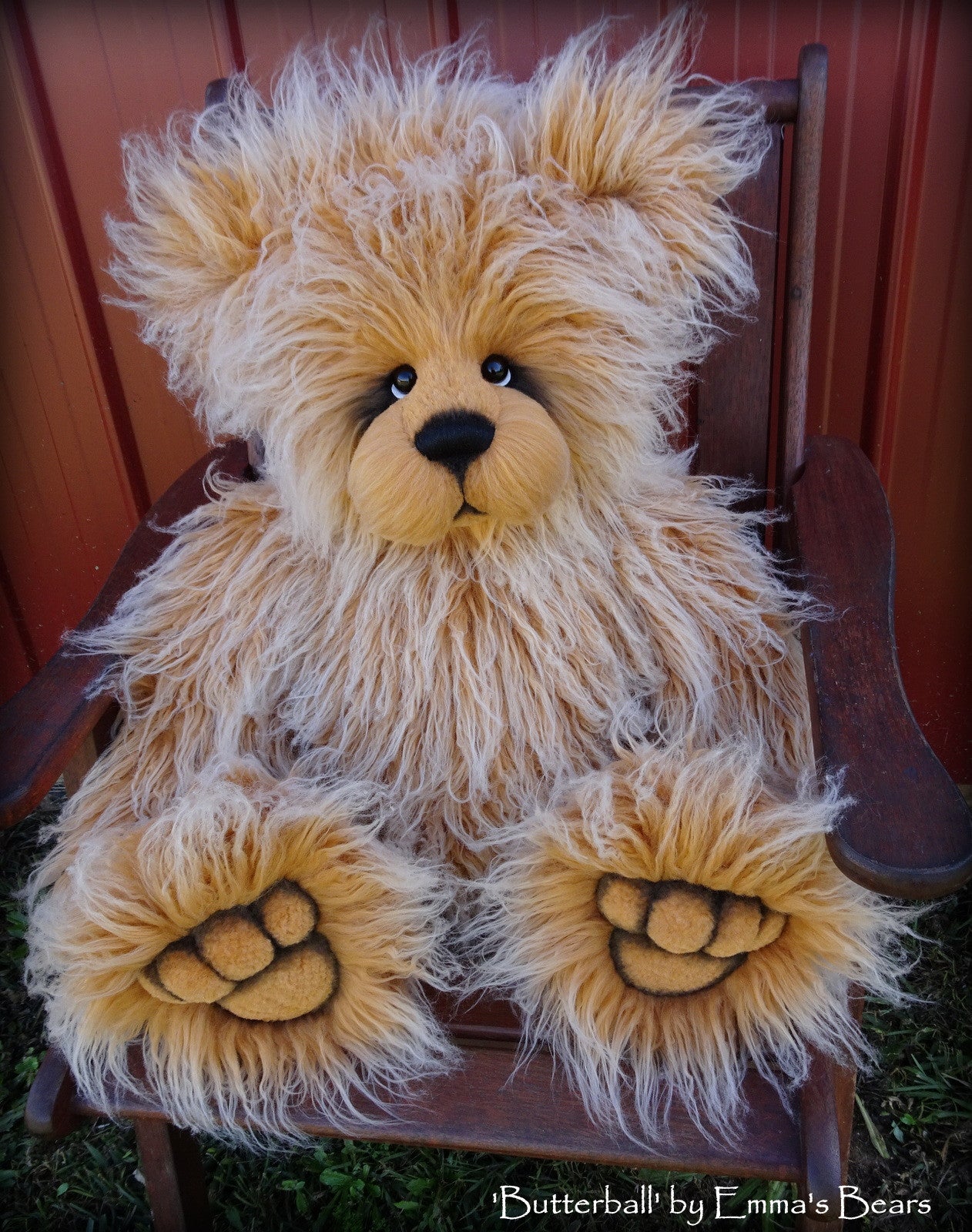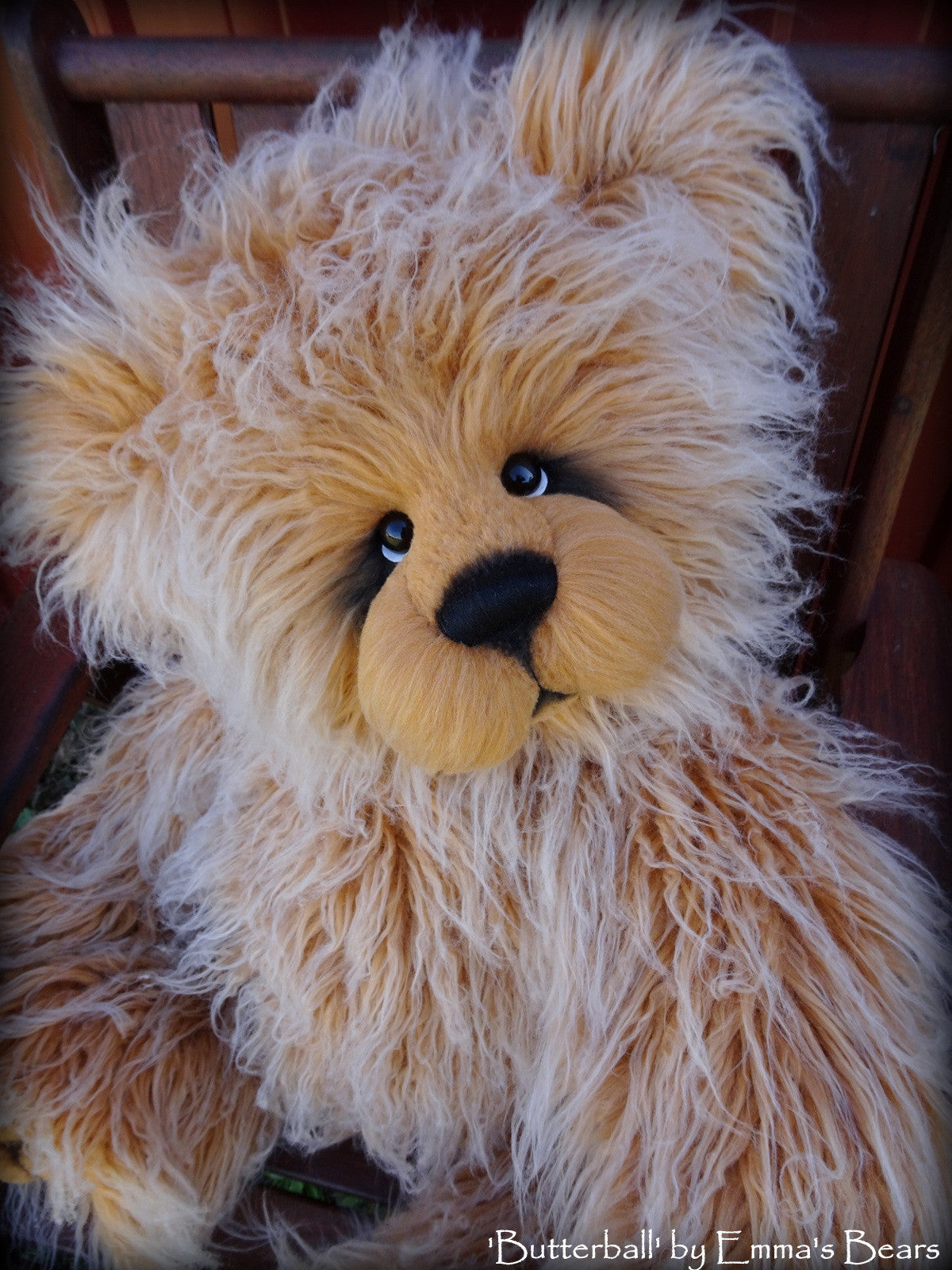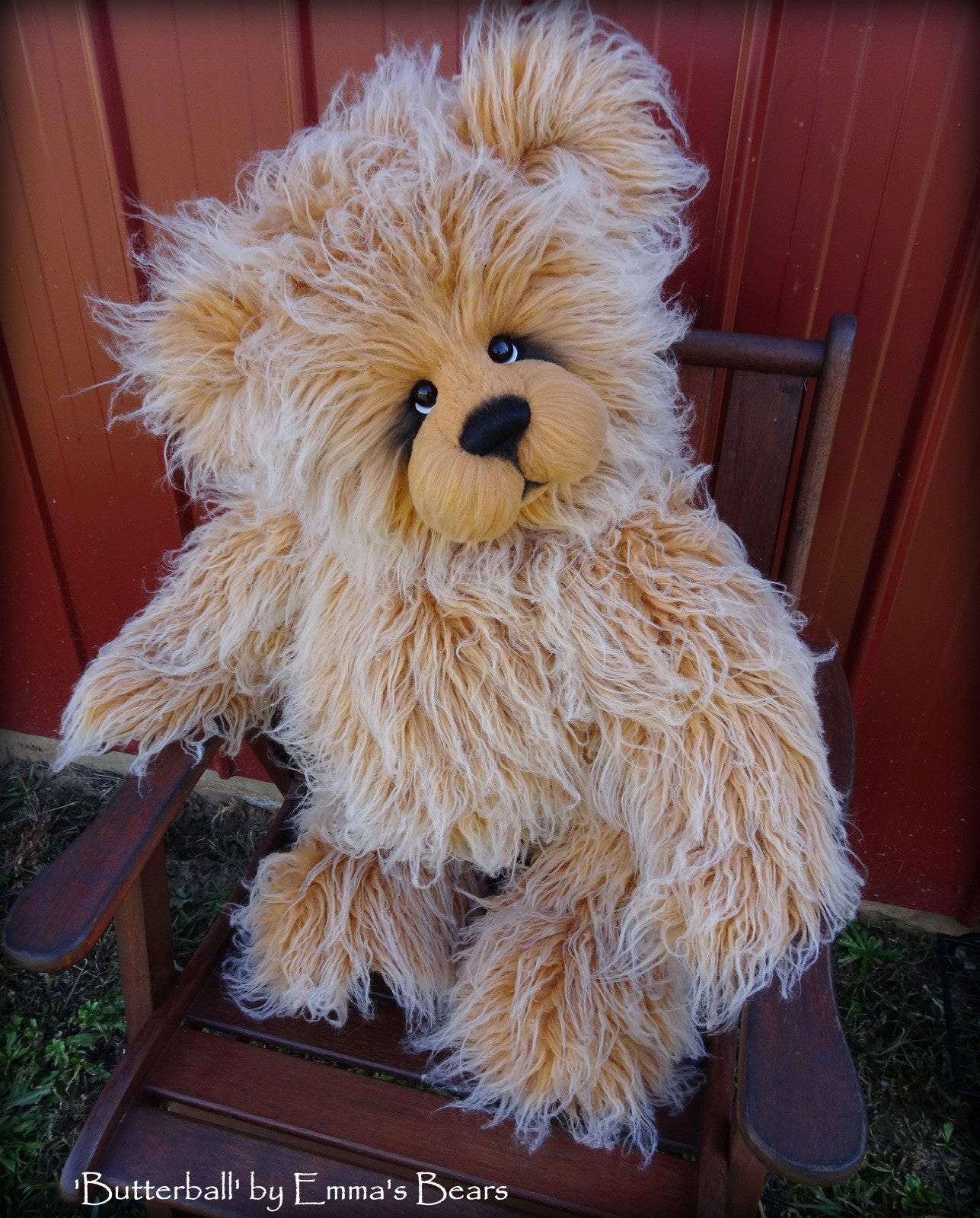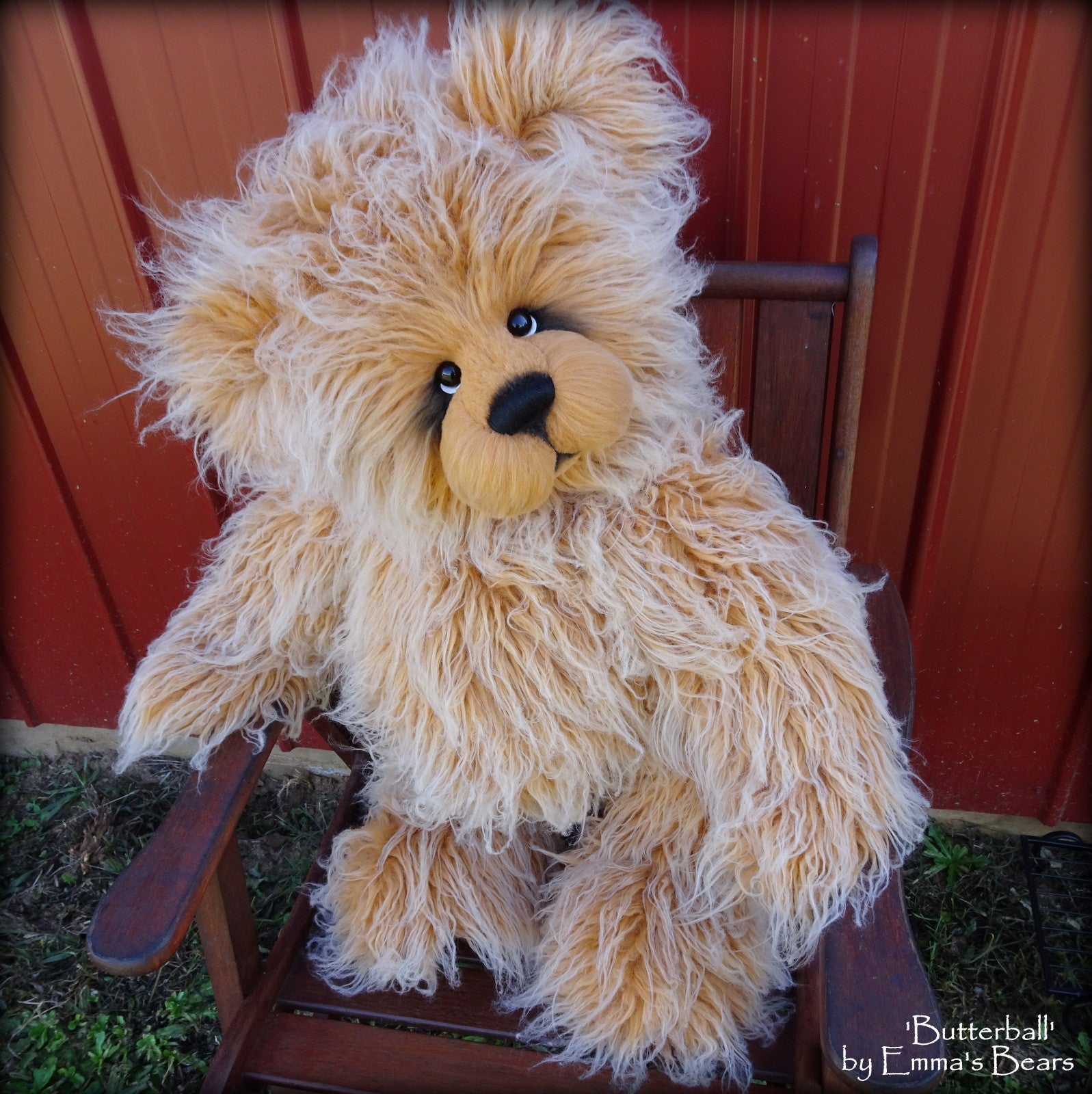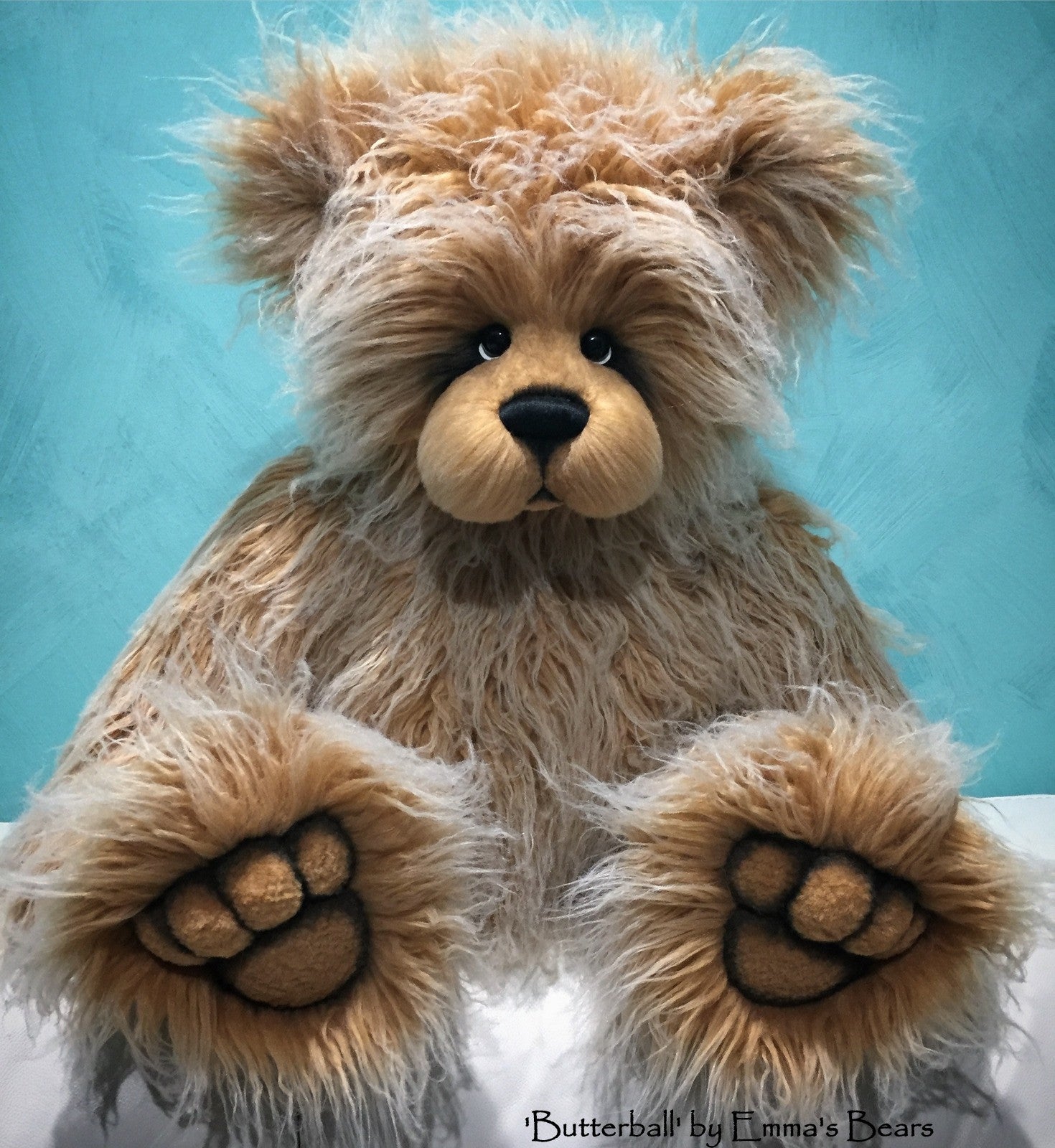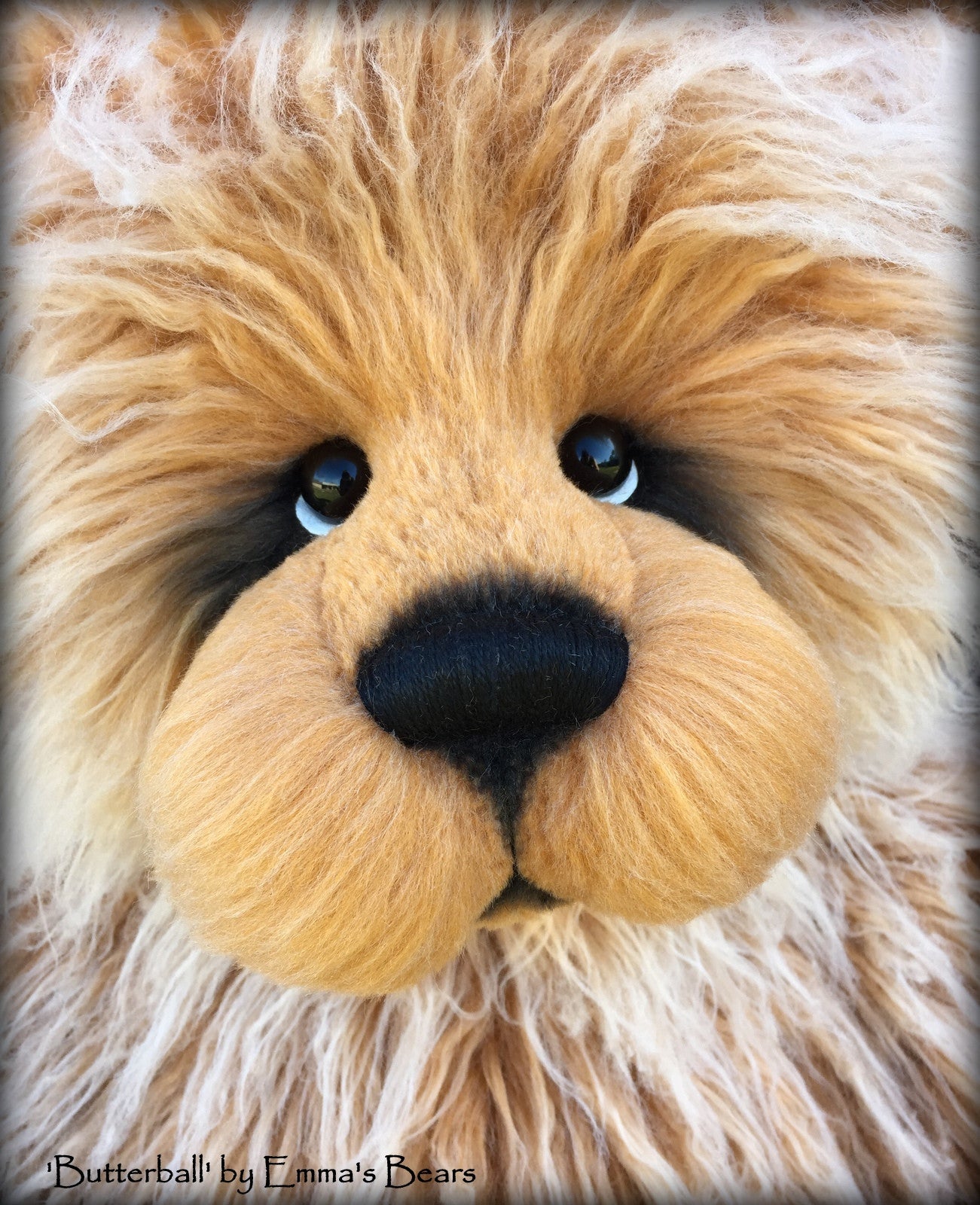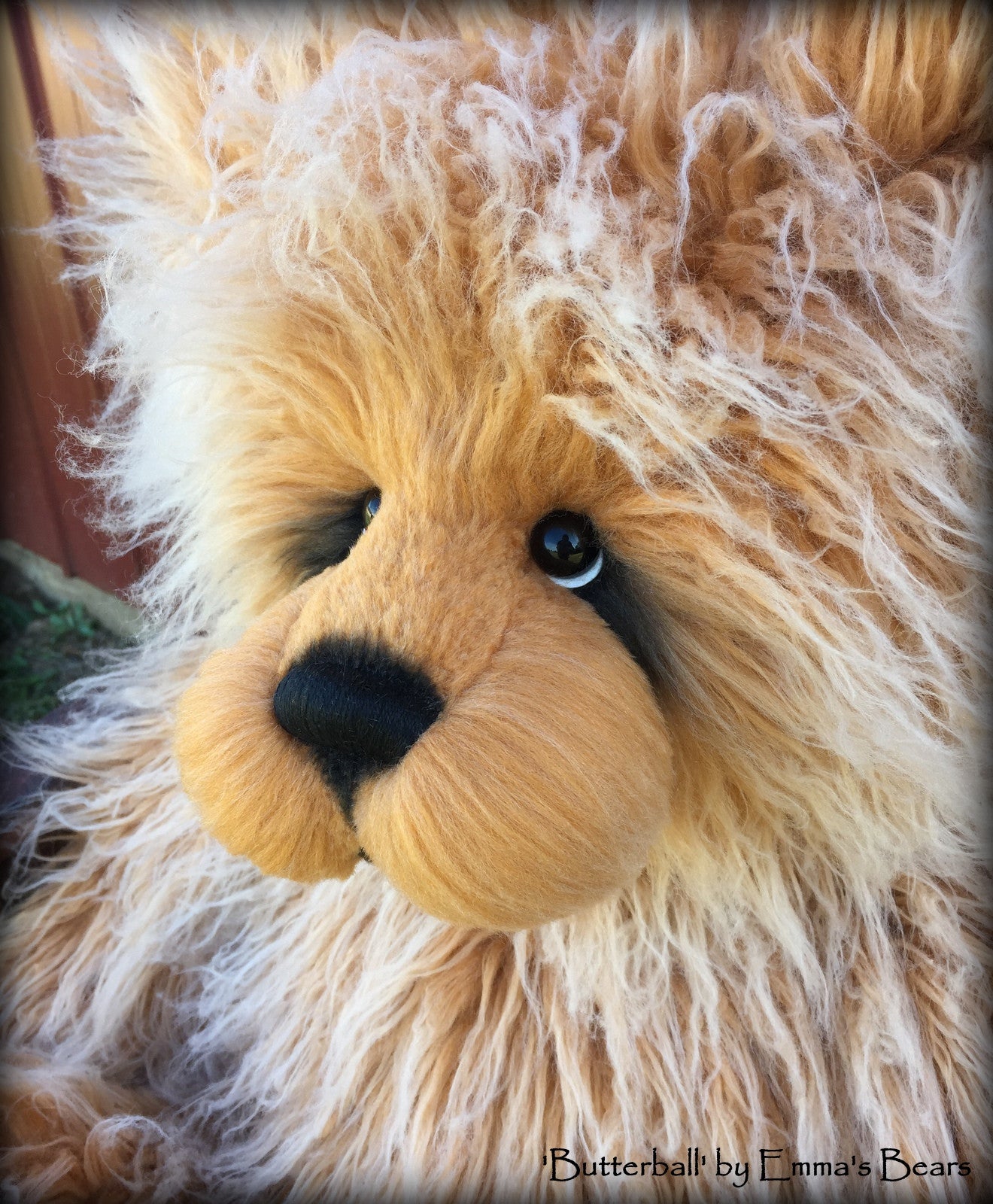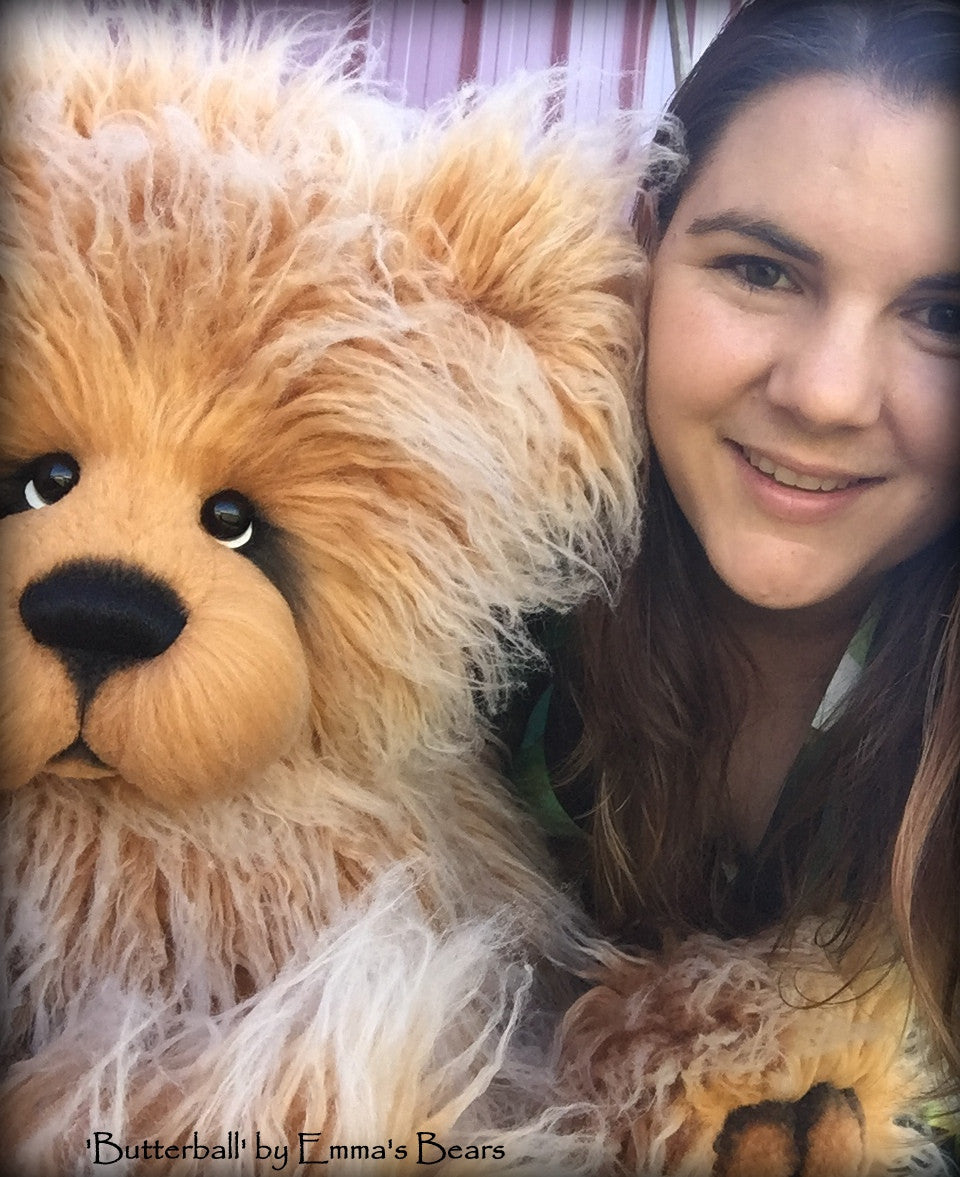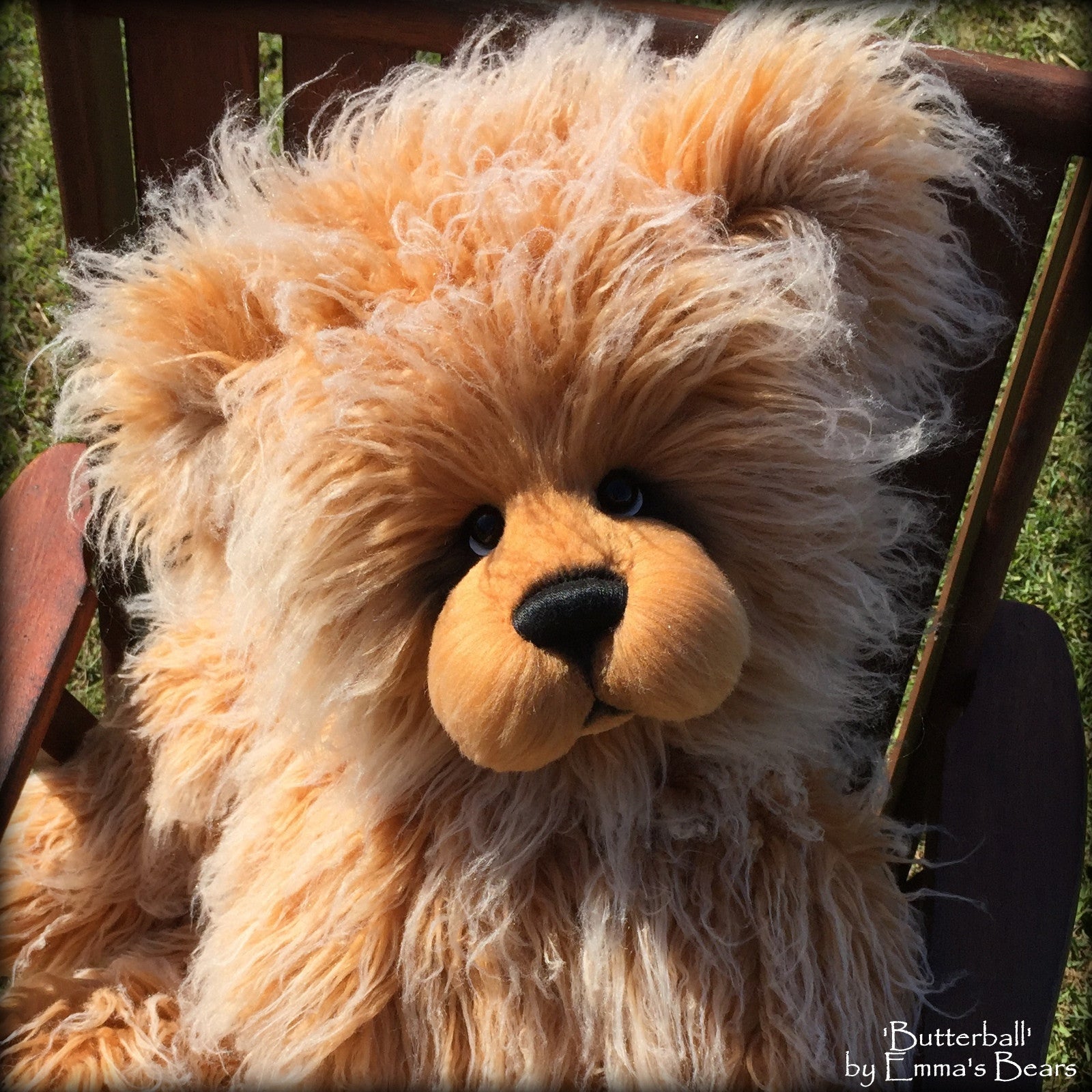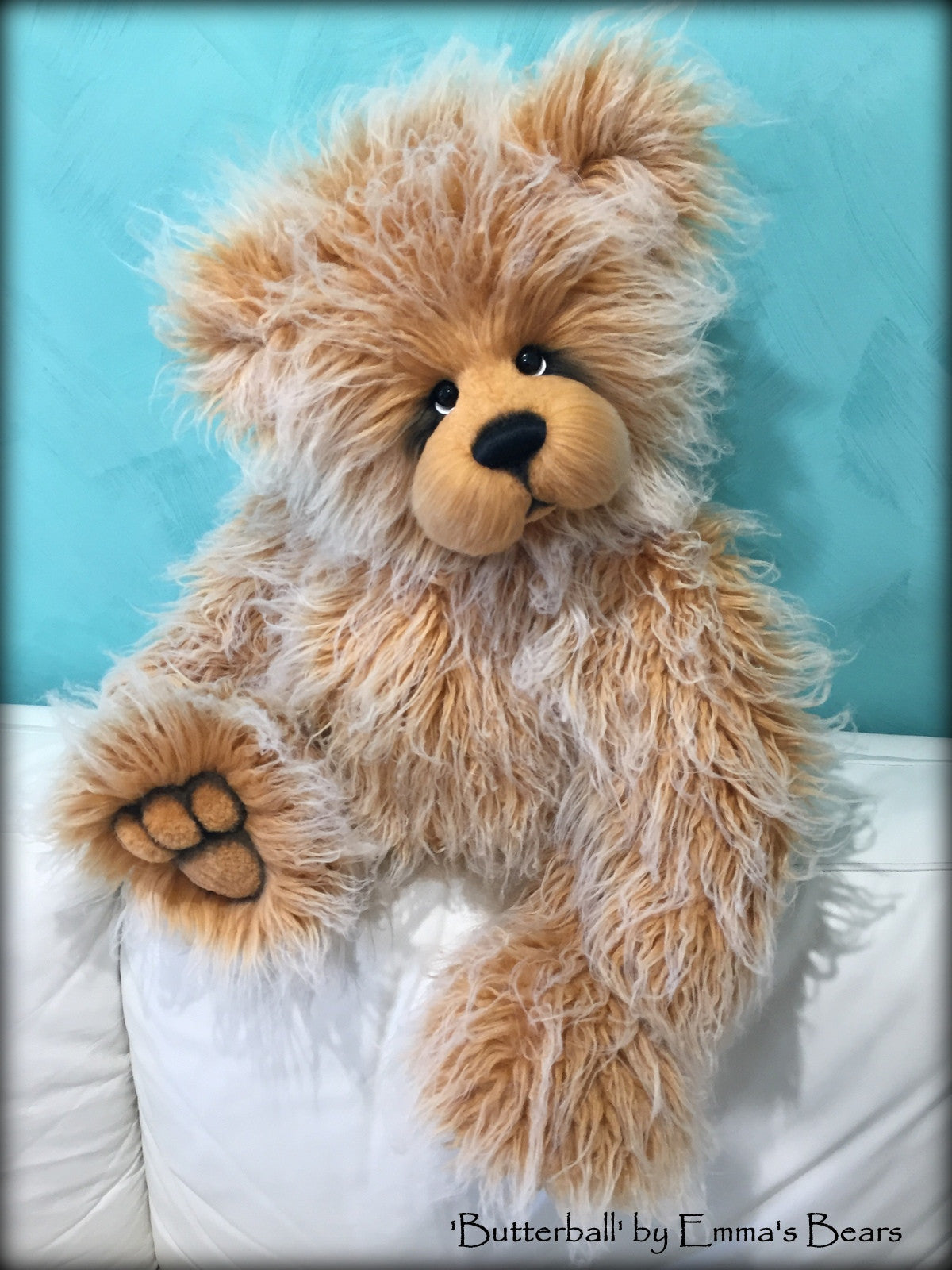 Butterball - 33in Faux Fur Artist Bear by Emmas Bears - OOAK
'Butterball'

By Emma and Mark Nicholson
EMMA'S BEARS

33" (83cm)

This stunning big boy is 'Butterball' - a big squishy ball of a bear with a rather appropriate name!
Butterball is made from one of our newest faux fur fabrics in a warm pumpkiny-mustardy-orangy colouring with long, wispy, tangled frosted tips. He would look amazing with a carved pumpkin sitting in his lap and a spider on his head, decorating a room for Halloween! 
Butterball looks out through large black glass eyes and has a hand embroidered black perle cotton nose. He is fully 5-way jointed and is stuffed well with a mix of polyfill and enclosed pouches of steel shot, but he still has a very squishy, cuddly and floppy feel to his hug. He's a rather heavy big boy too, and his size combined with his weight means that he has a bit of a rag-doll feel to him when you hold him. We managed to get him to balance on his big feet for his photos, but he would prefer to be a sitting bear due to the size and bulk of his portly belly! 
He has 3D detailed foot pads, but fully-furry hands. We've given him some dramatic silk-dye shading to his paws and face. 


Butterball is a one of a kind artist bear as made by Emma's Bears, but we will have kits available for him if you'd like to have a go at making your own Butterball bear. 

~*~ Please Note that these bears are designed to be Adult Collectables and not intended for infants and young children due to small parts and potential for damage.