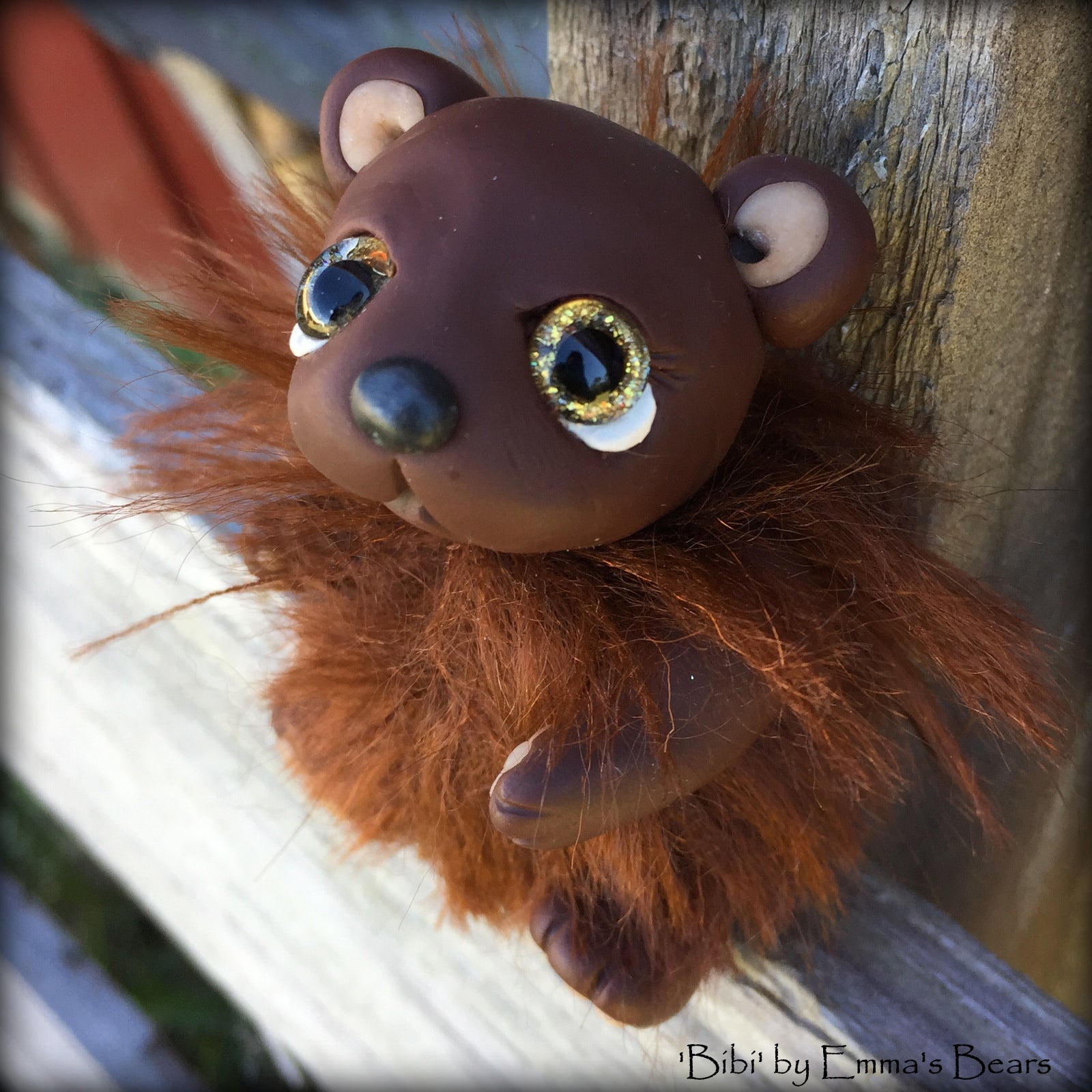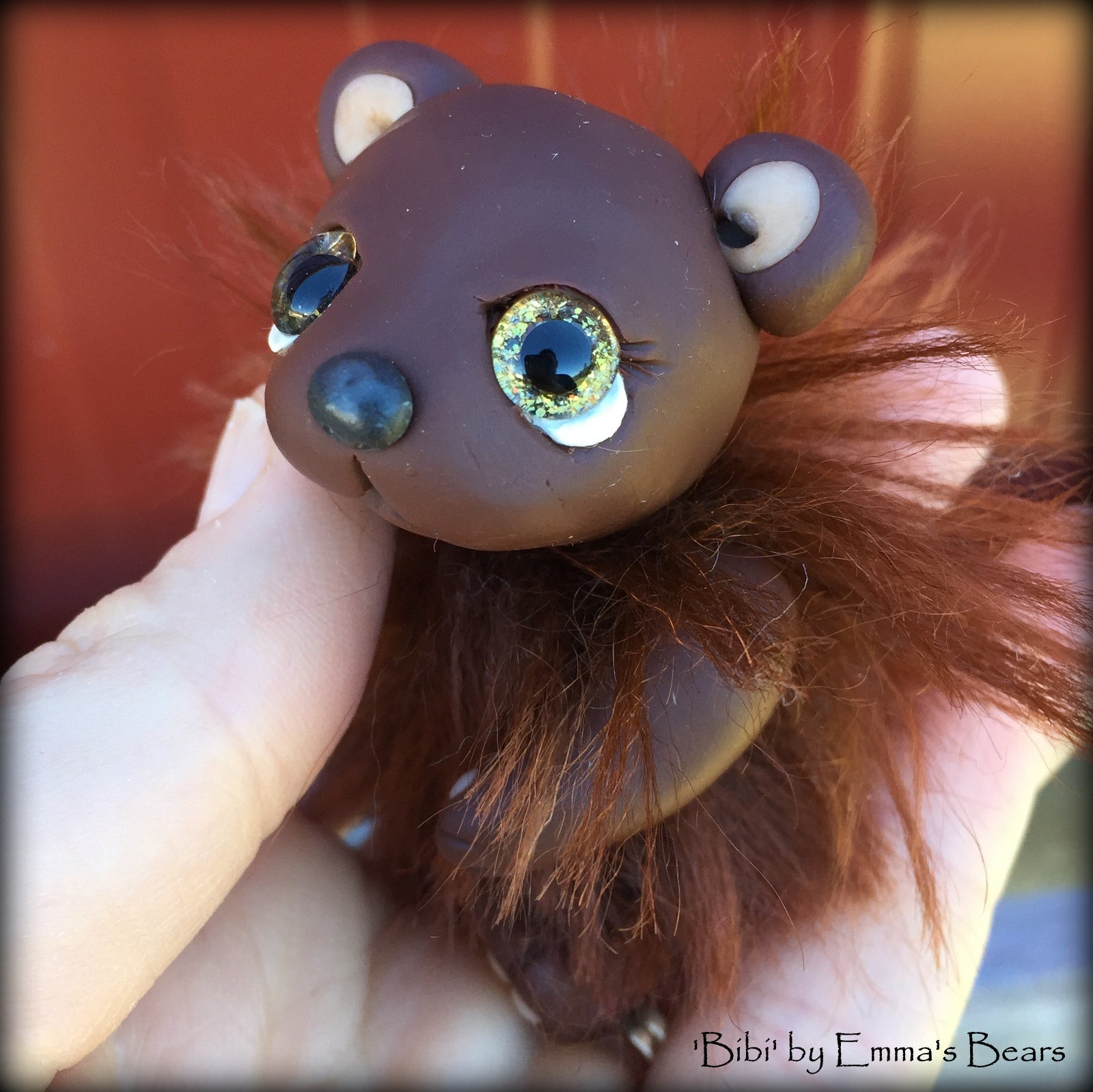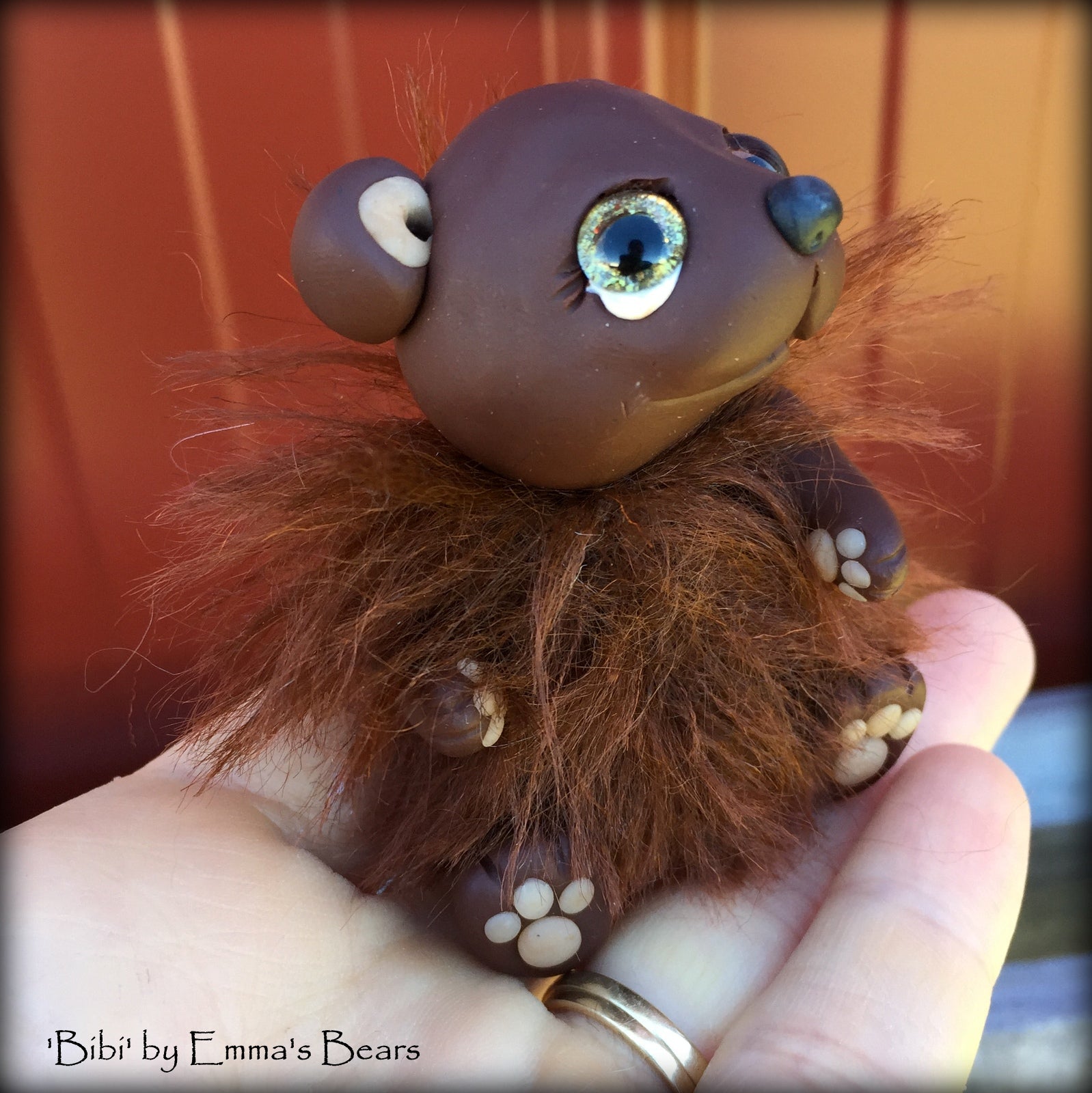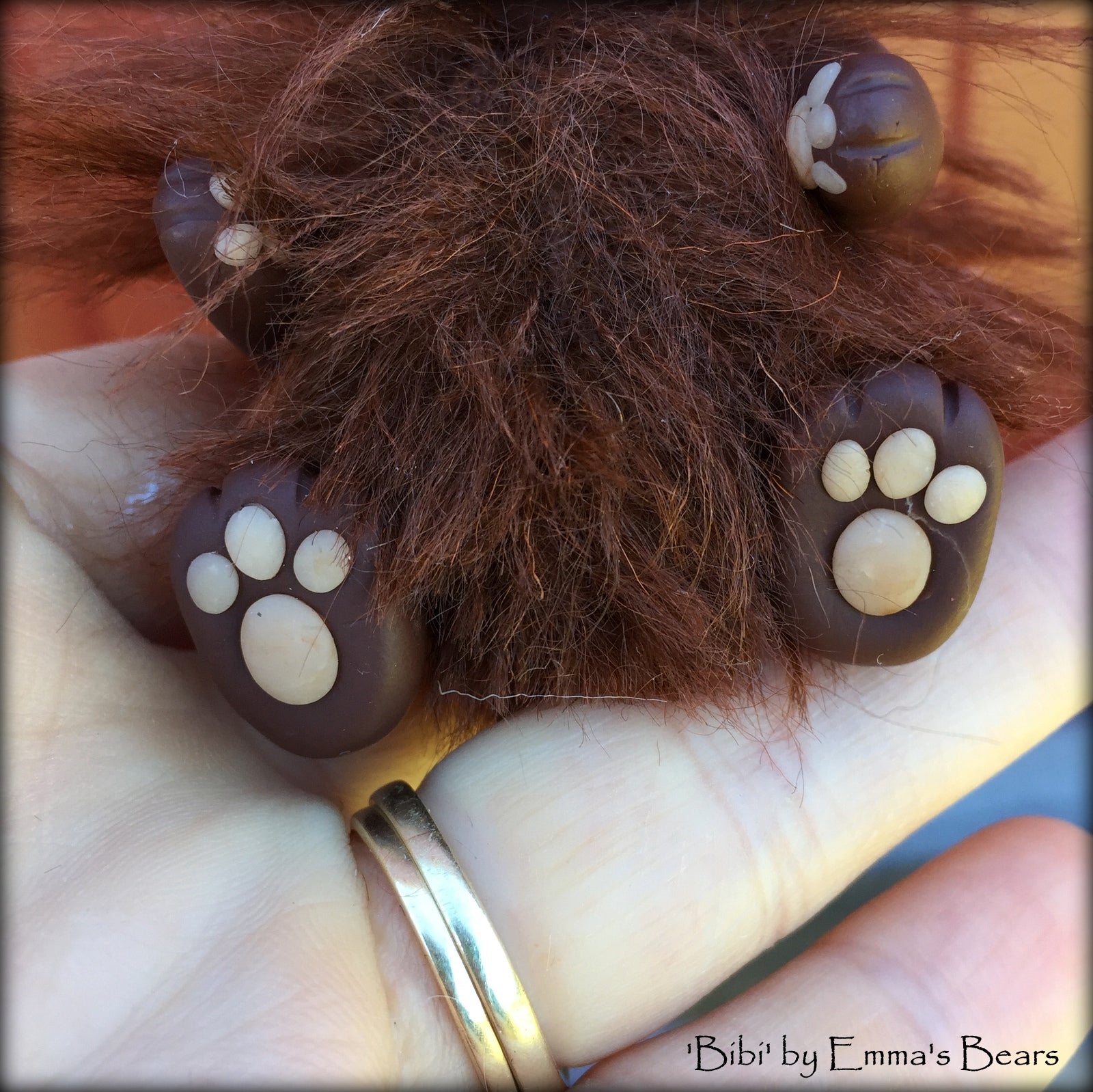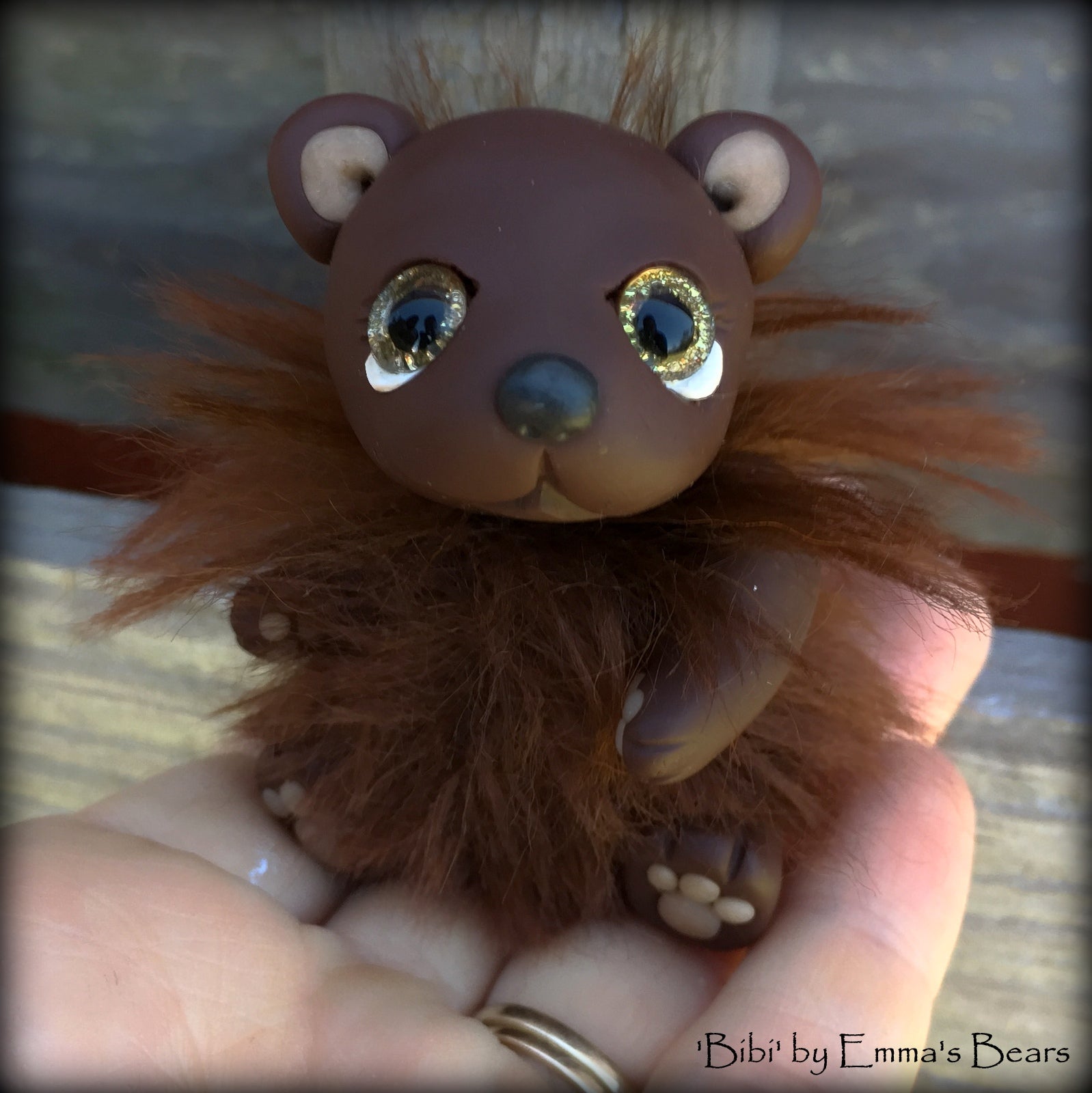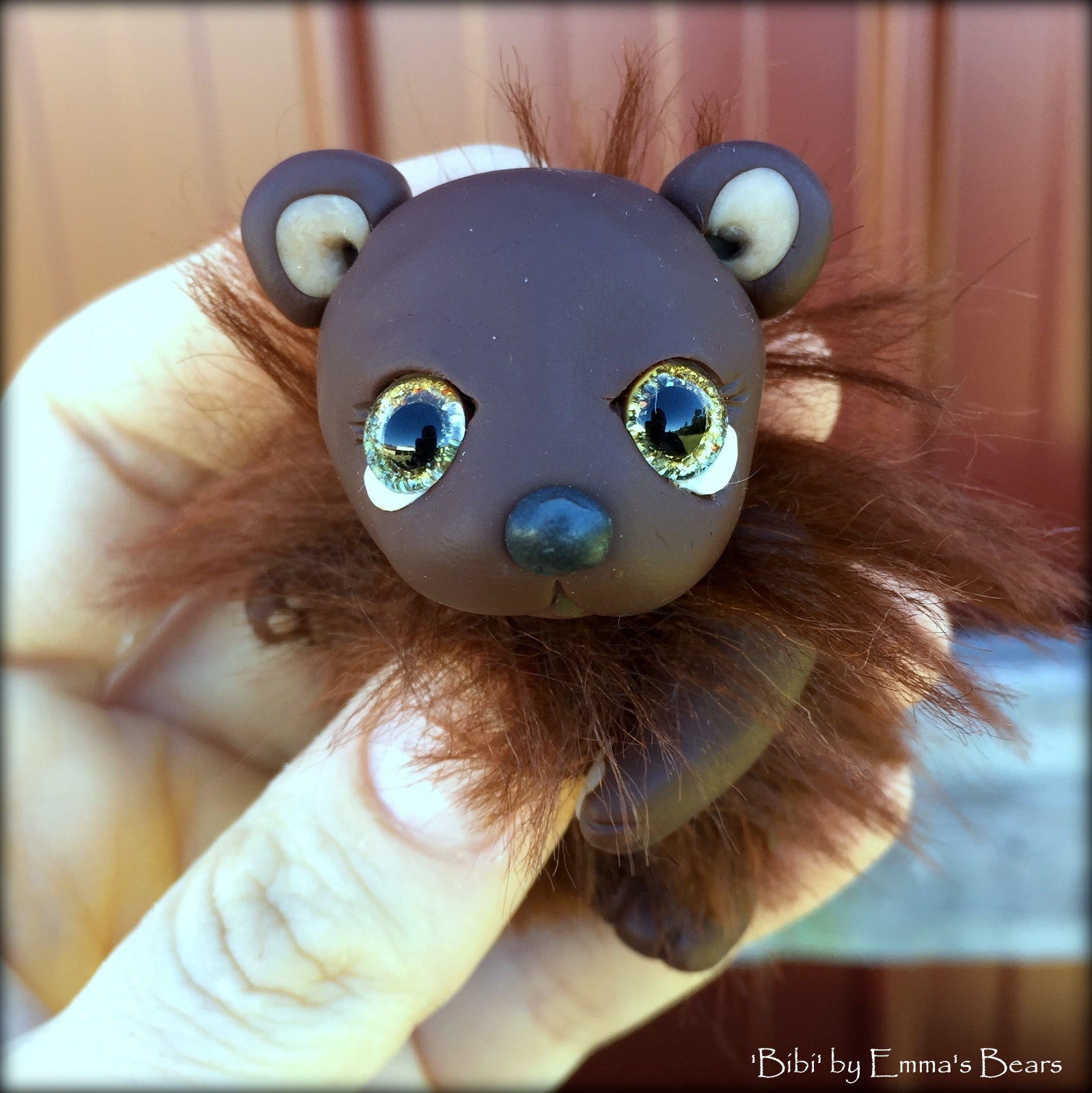 Bibi - 3in MOHAIR and polymer clay Artist Bear by Emmas Bears - OOAK
Bibi
By Emma and Mark Nicholson

3" (7cm)


Bibi is something even more unusual. She is a new experimental version of a very old style of bear we used to make about 18-20yrs ago! She has hand-sculpted polymer clay limbs and head jointed to a furry body. Every part of her has been shaped by hand (no moulds), from her sweet little nose to her tiny paw and hand pads. Her eyes are the same hand-painted glass eyes that we make for our regular furry bears, and they have been moulded into her head, so are very secure. She is 5-way jointed, but is so tiny that she isn't able to fully move in all directions. She can't stand on her own, but can sit up pretty well. She does have a slight head-tilt to the right, but this makes for cute poses!

Her belly is made from a long pile chestnut mohair, and is stuffed with a tiny amount of bead shot and polyfill. She is just the right size to sit in the palm of your hand, or in the lap of a larger bear.
Bibi is a one of a kind artist bear.
~*~ Please Note that these bears are designed to be Adult Collectables and not intended for infants and young children due to small parts and potential for damage