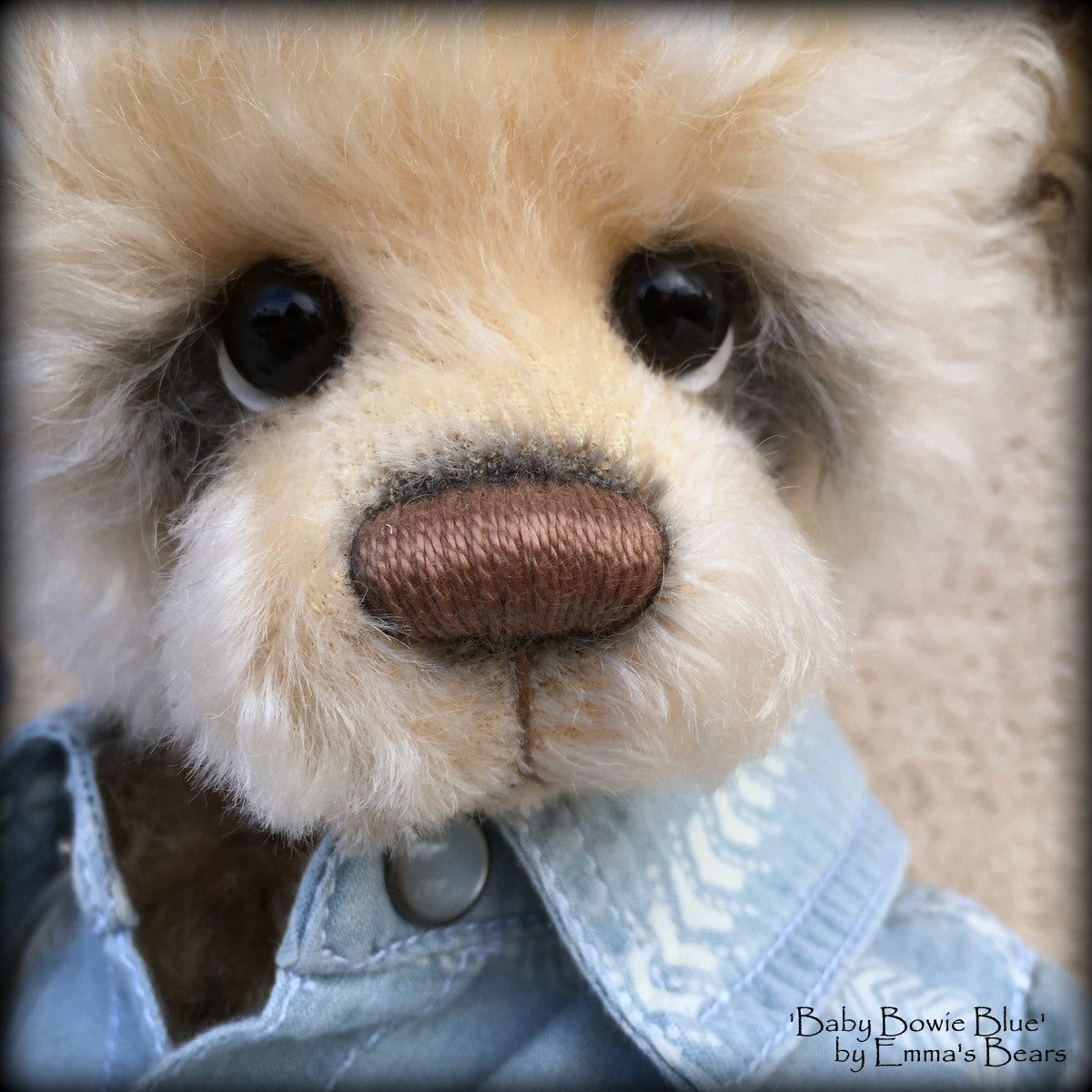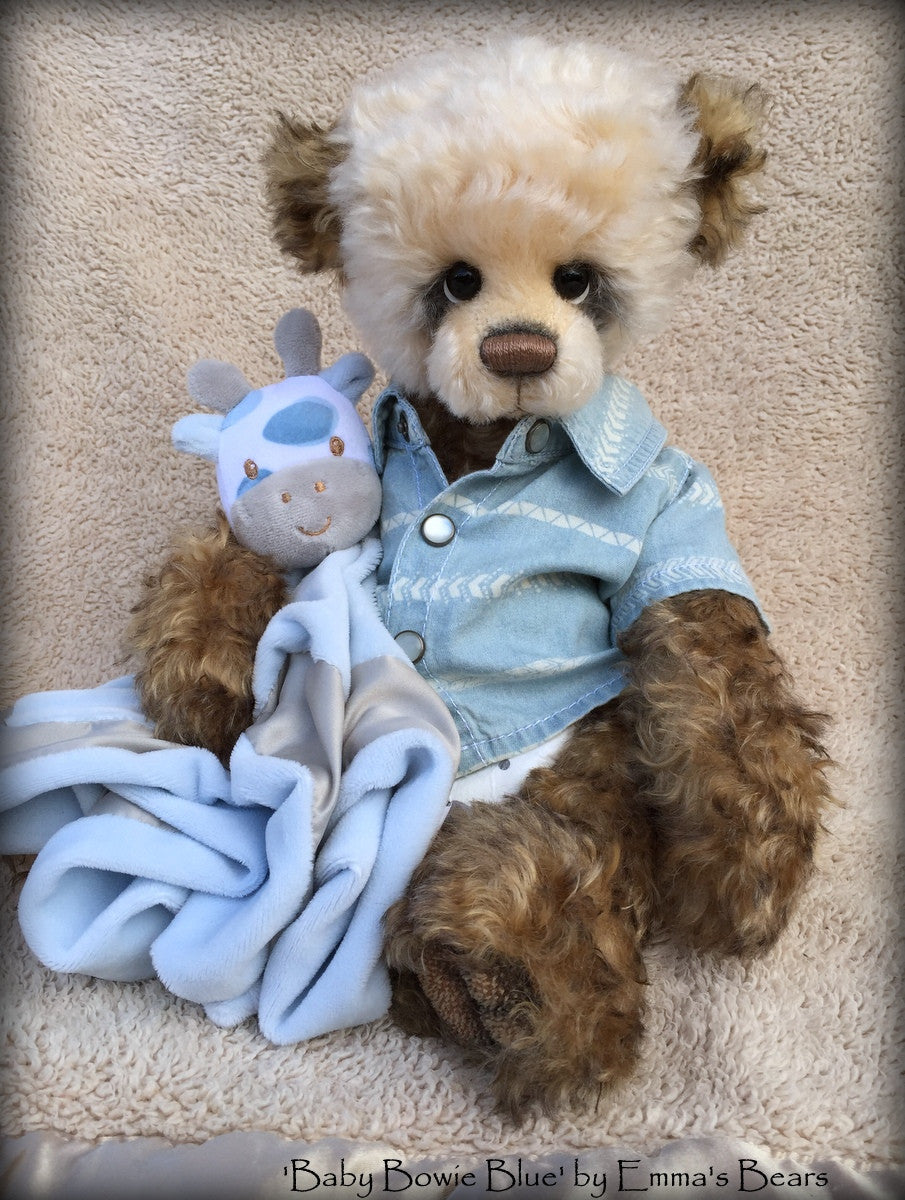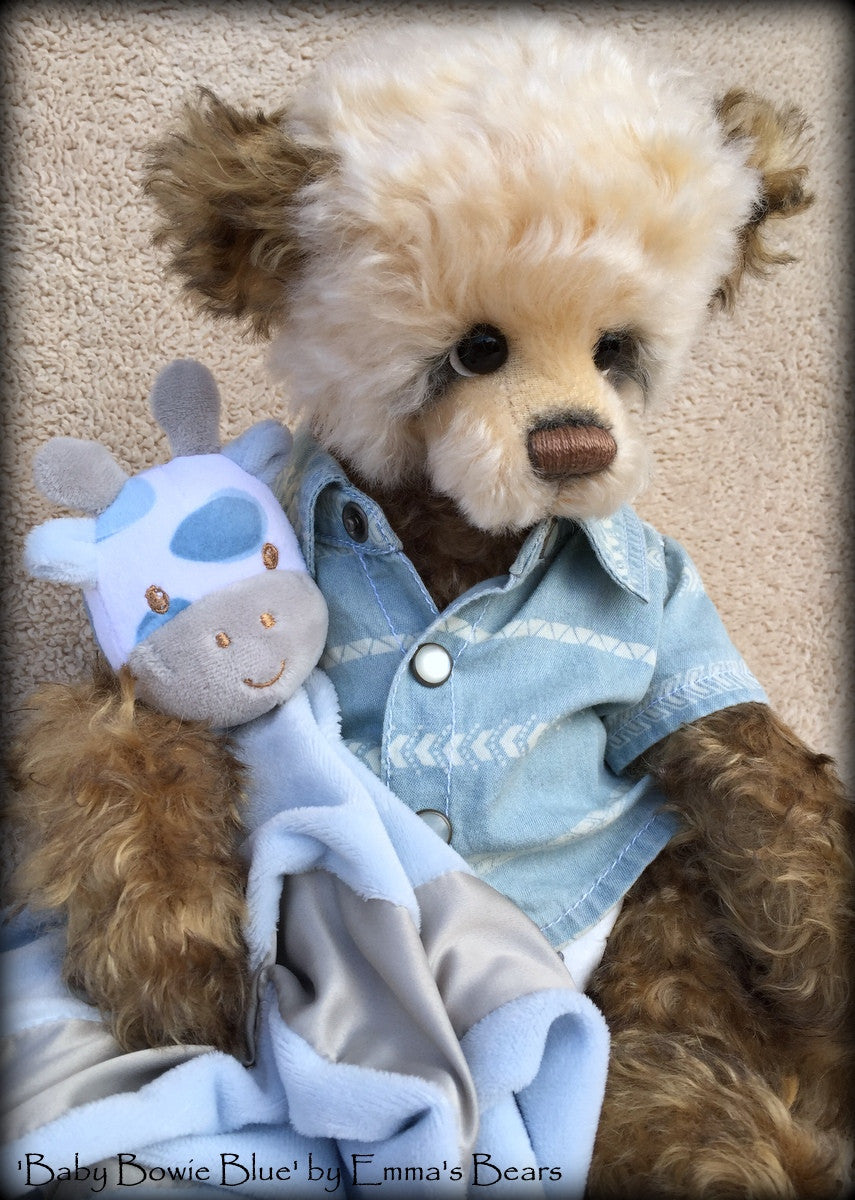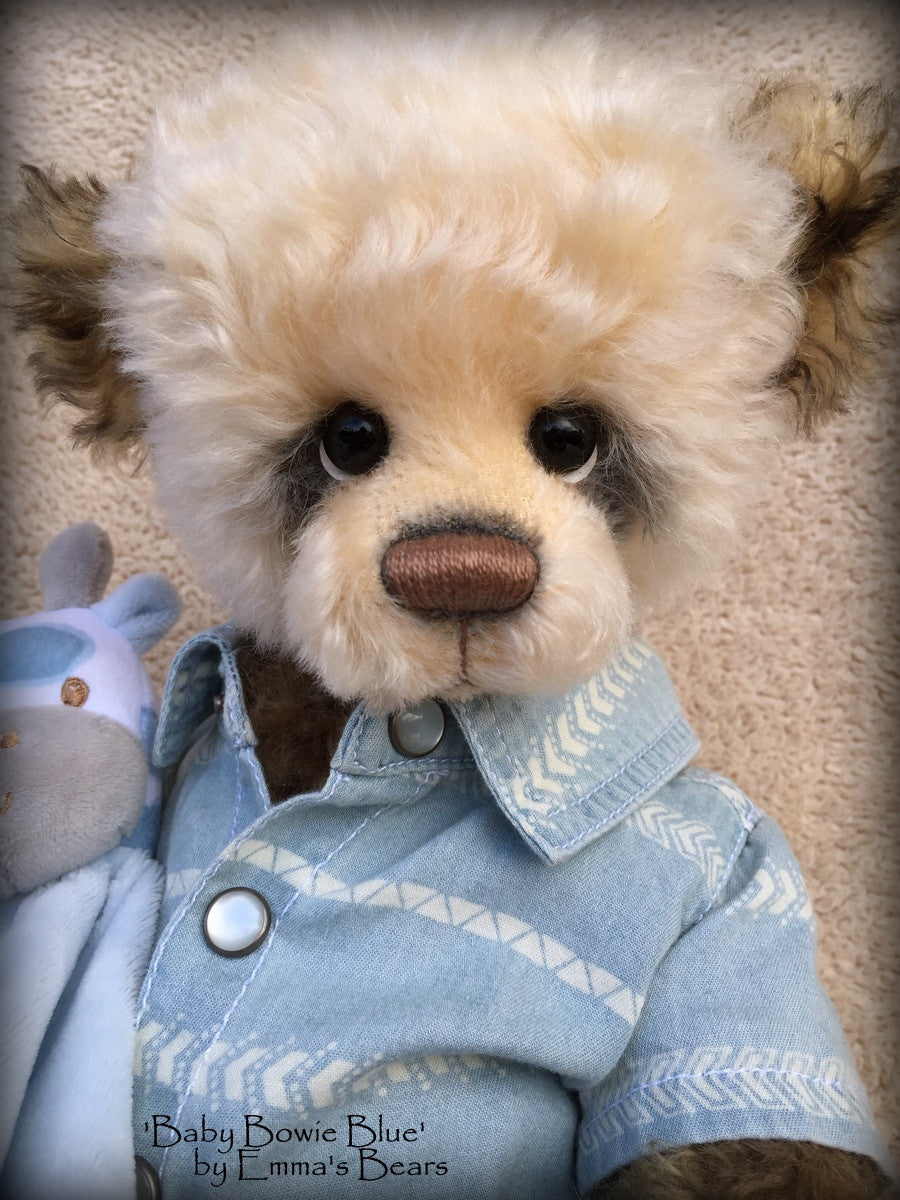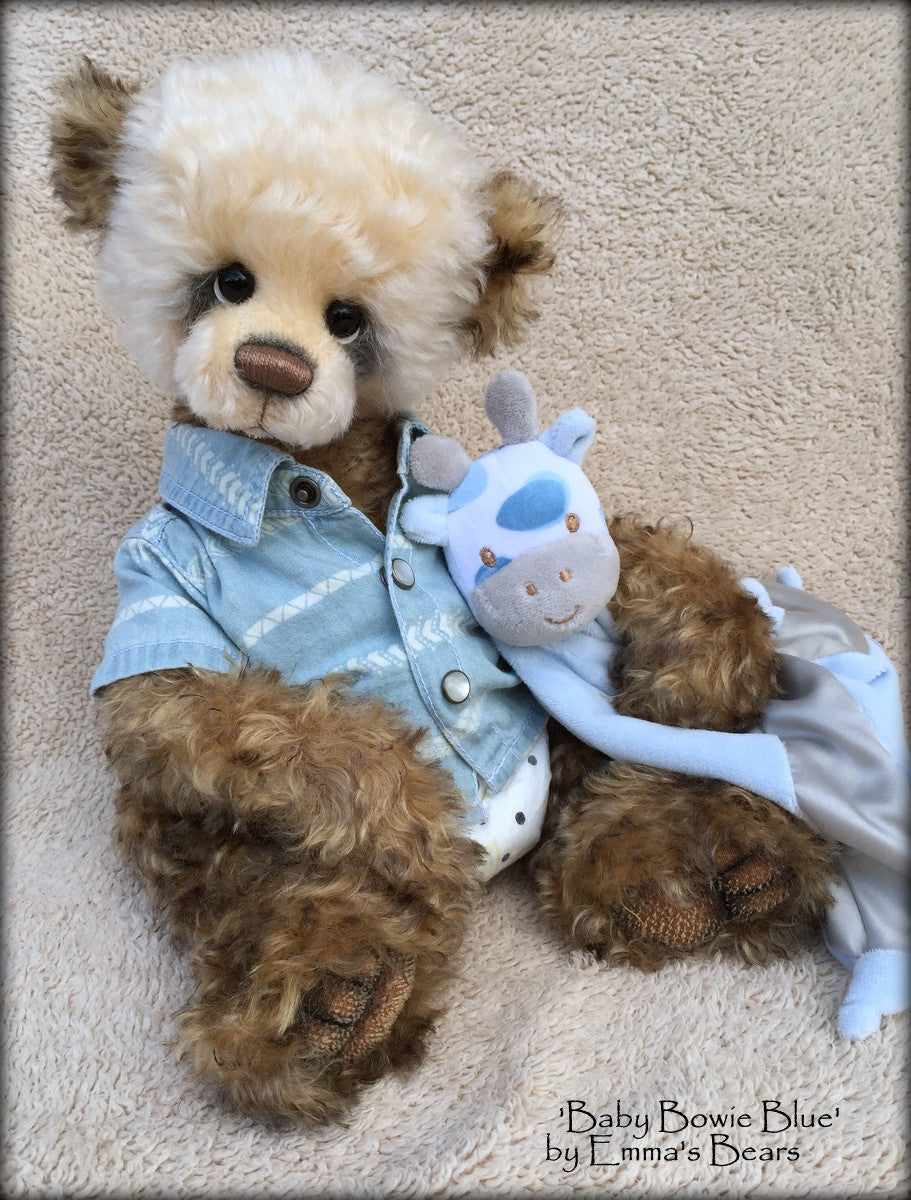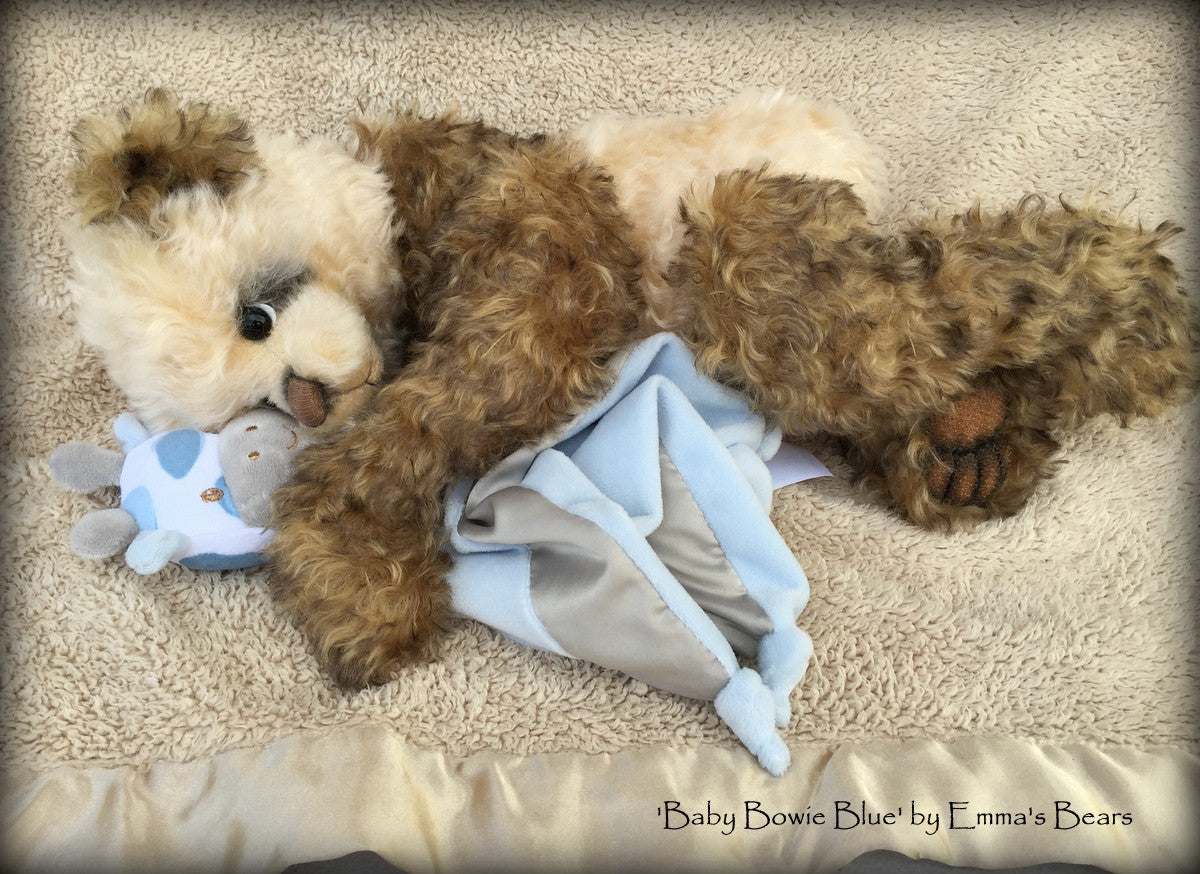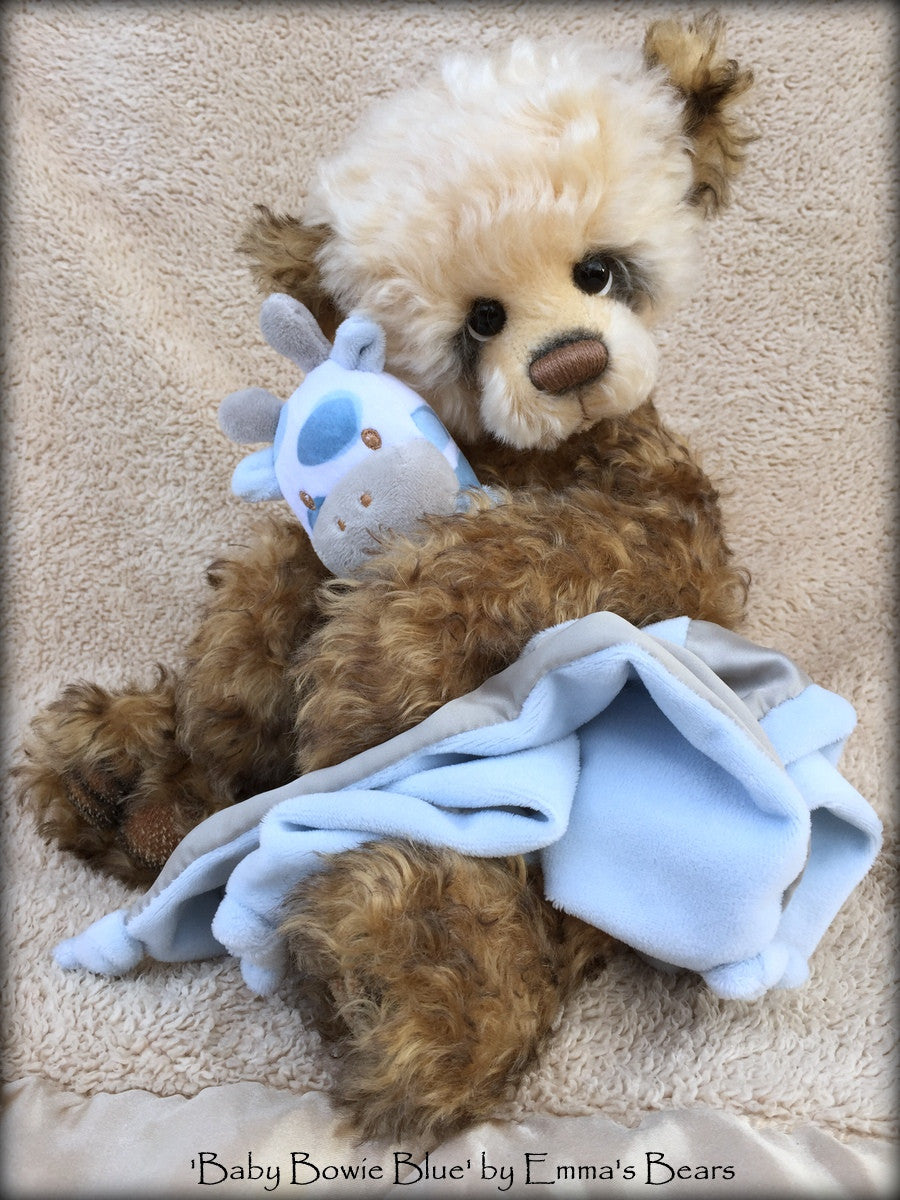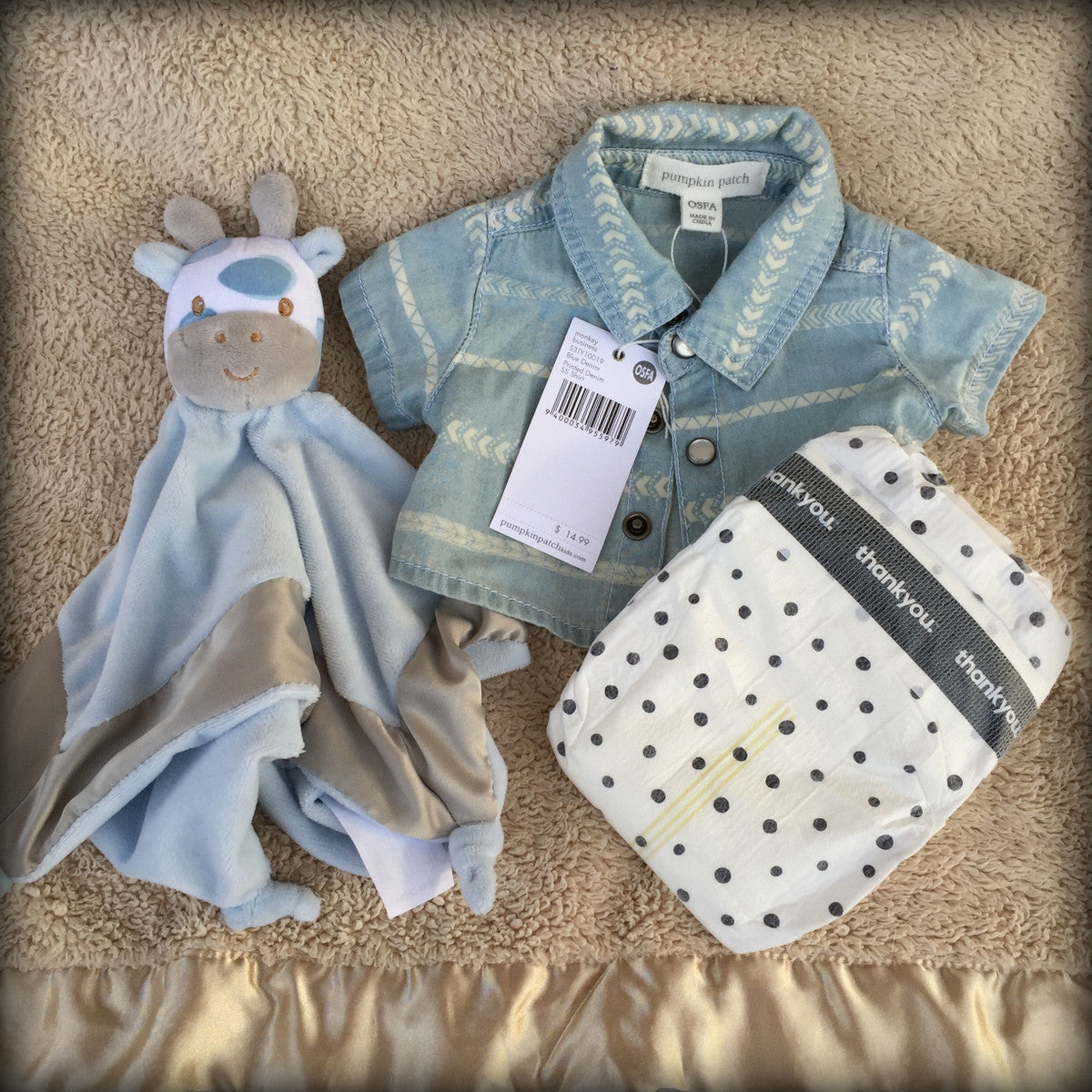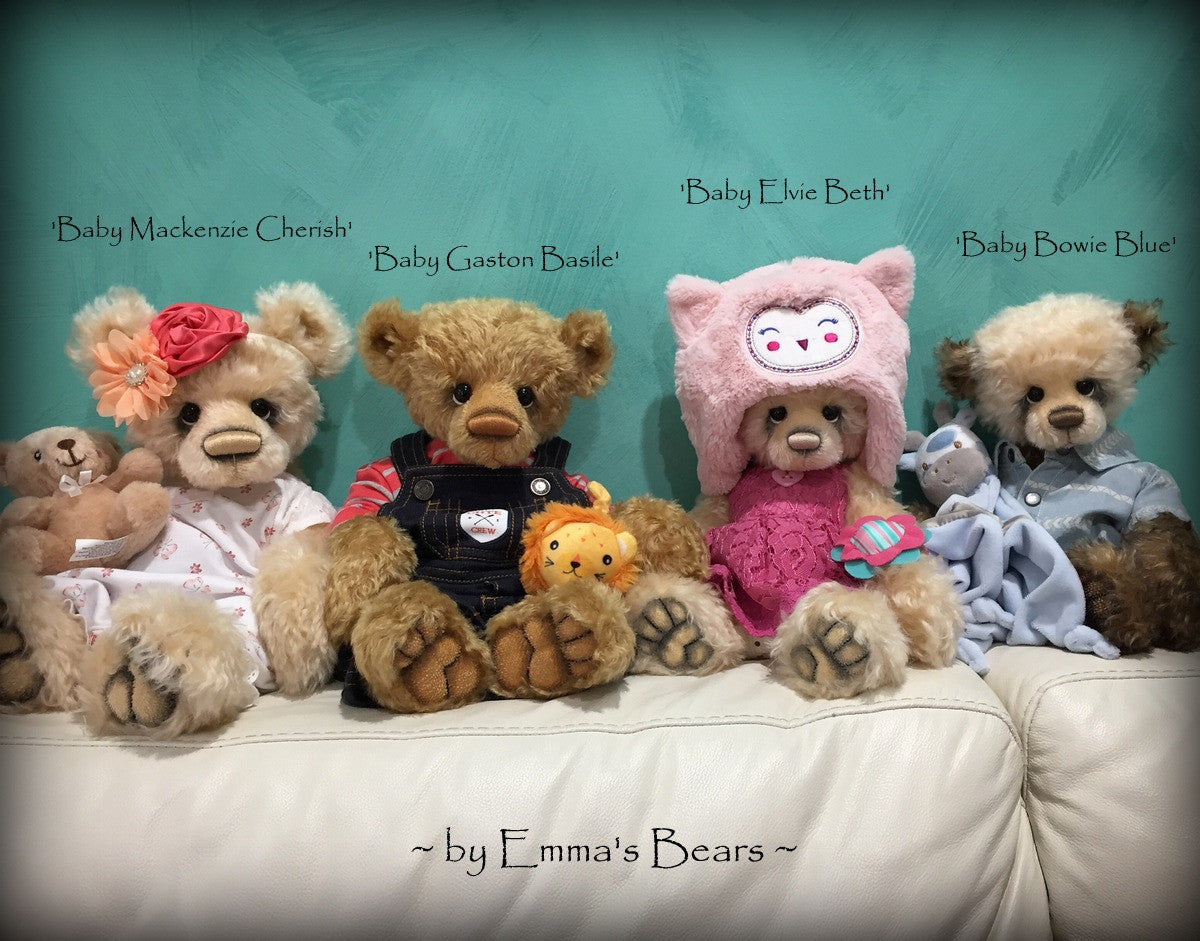 Baby Bowie Blue - 14in MOHAIR Premmie Artist Bear by Emmas Bears - OOAK
Baby Bowie Blue
By Emma and Mark Nicholson

14" (38cm)

Name: Bowie Blue
Born: 30/8/16
Time: 11:12pm
Weight: 2lb 14oz

This beautiful little bear has been inspired by those gorgeous 'reborn' realistic baby dolls. This bub is 'premmie' size, measuring in at just under 40cm long and nearly 3lbs in weight. The weighting has been evenly distributed throughout his body with a mix of glass and steel shot in his head, tummy, arms and legs. He's fully jointed with a sturdy T-pin jointed neck that has been left with a little more movement then our standard bears. Combined with his heavy head, this gives the bear a very realistic feel when you pick him up as you will feel like you need to support his head when you hold him. It also allows for him to tuck into some gorgeous cuddly baby positions. (Please note that even though Bowie does have a heavy, wobbly head he can still sit upright if you'd prefer to pose him like this). 

This bub has the cutest, most innocent little expression on his face. He has been made from a mix of luxury Schulte curly kid mohair in a soft butter-cream colouring and an earthy brown tipped piece for his limbs and ears. He looks out through big dark deluxe glass eyes with faux suede whites and has a hand embroidered chocolate perle cotton nose. We've hand pulled and shaded his 3D paw pads, and given him some subtle facial shading as well. 

Bowie wears a brand new, fully removable Pumpkin Patch button-up shirt, and a black and white spotted 'Thankyou' brand newborn disposable nappy (if you have a moment, it's definitely worth checking out all that the Thankyou company are doing - they're incredibly inspiring). He also comes with his brand new giraffe comforter blanket edged in silver satin. 
Bowie Blue is a one of a kind artist bear, and an absolute delight to cuddle. 
~*~ Please Note that these bears are designed to be Adult Collectables and not intended for infants and young children due to small parts (eyes) and potential for damage (excessive limb twisting/ busted seams etc) – however child safe versions can be custom made and I would think that the bears would be fine with sensible, gentle children (yes – I am sure they exist!) Convo me if you have any concerns. ~*~