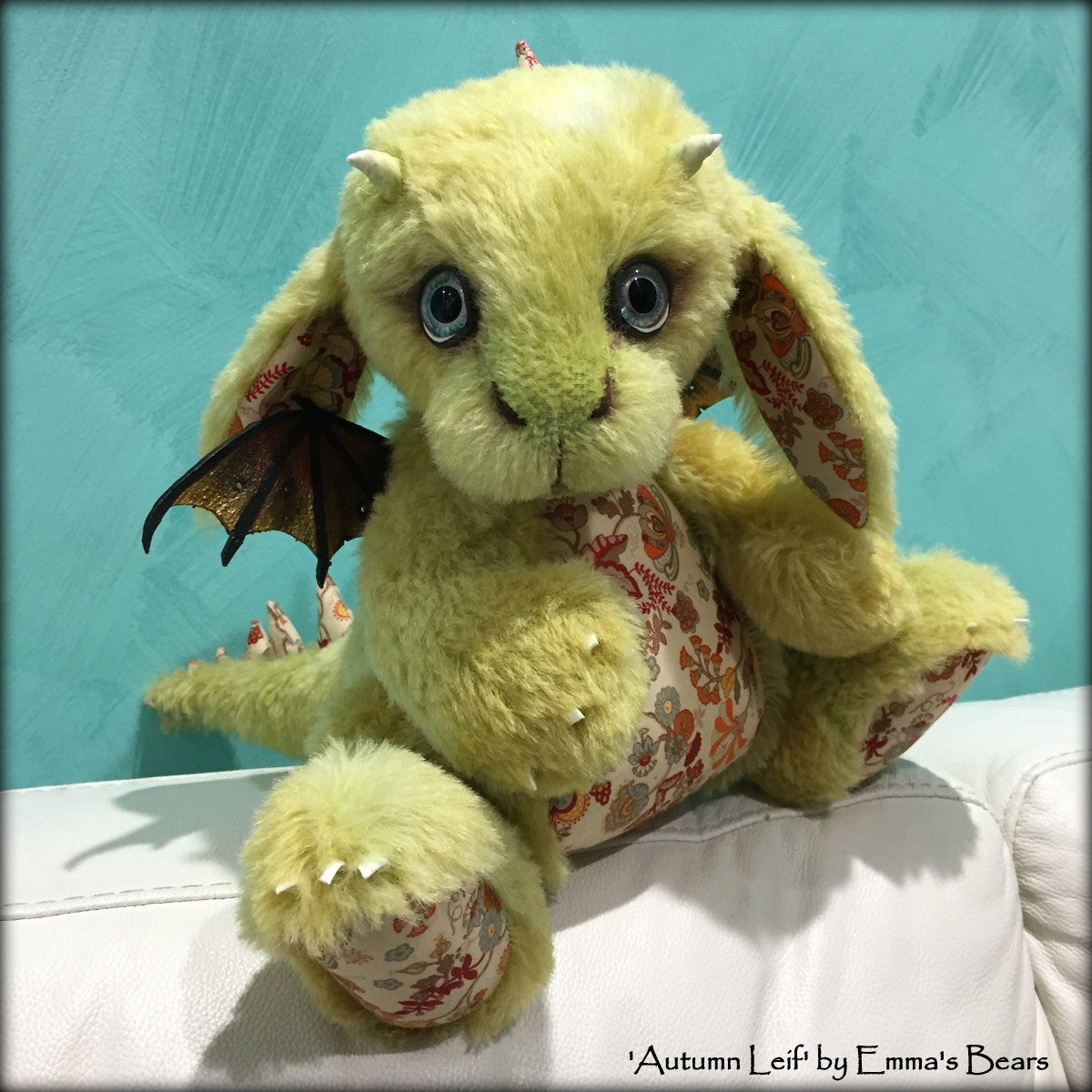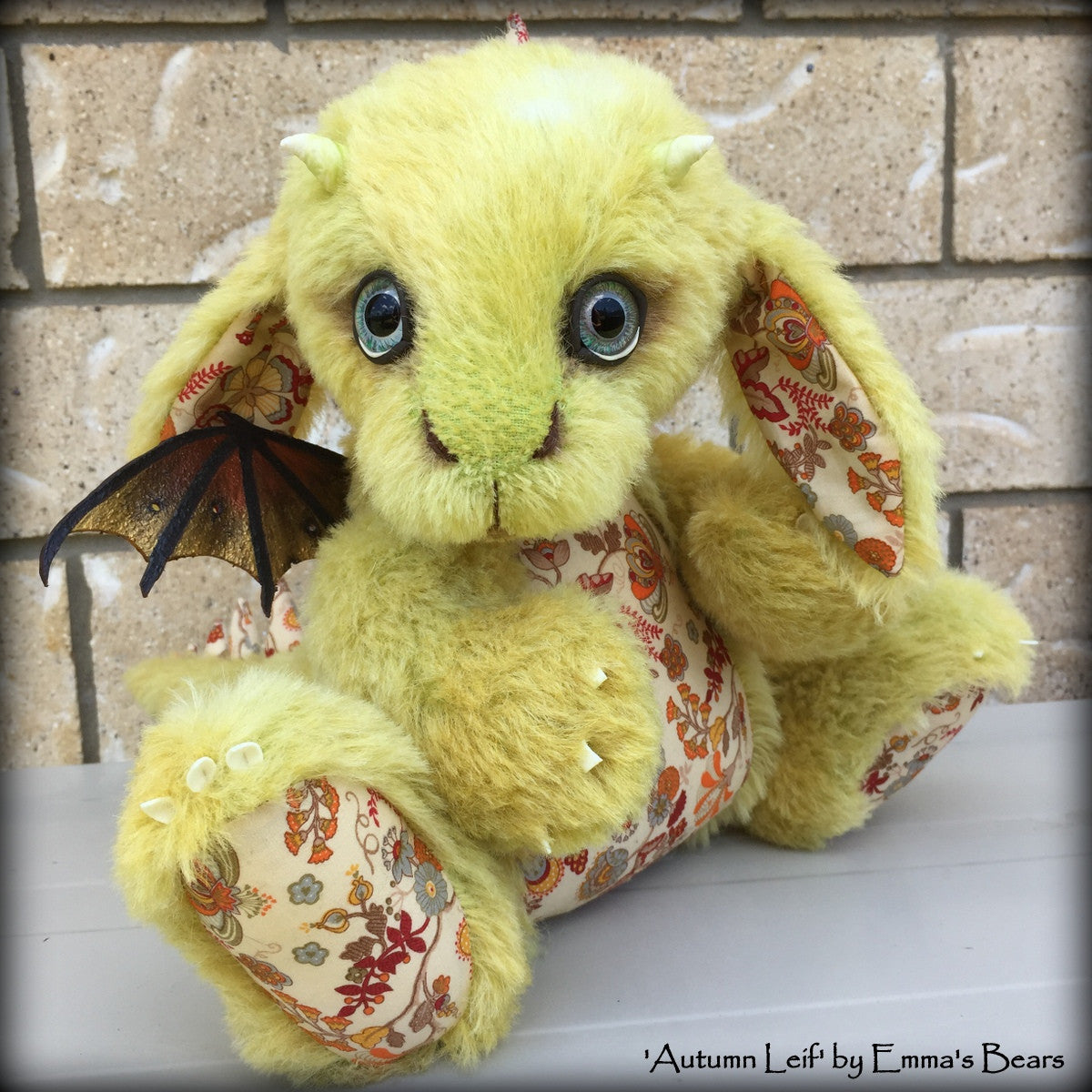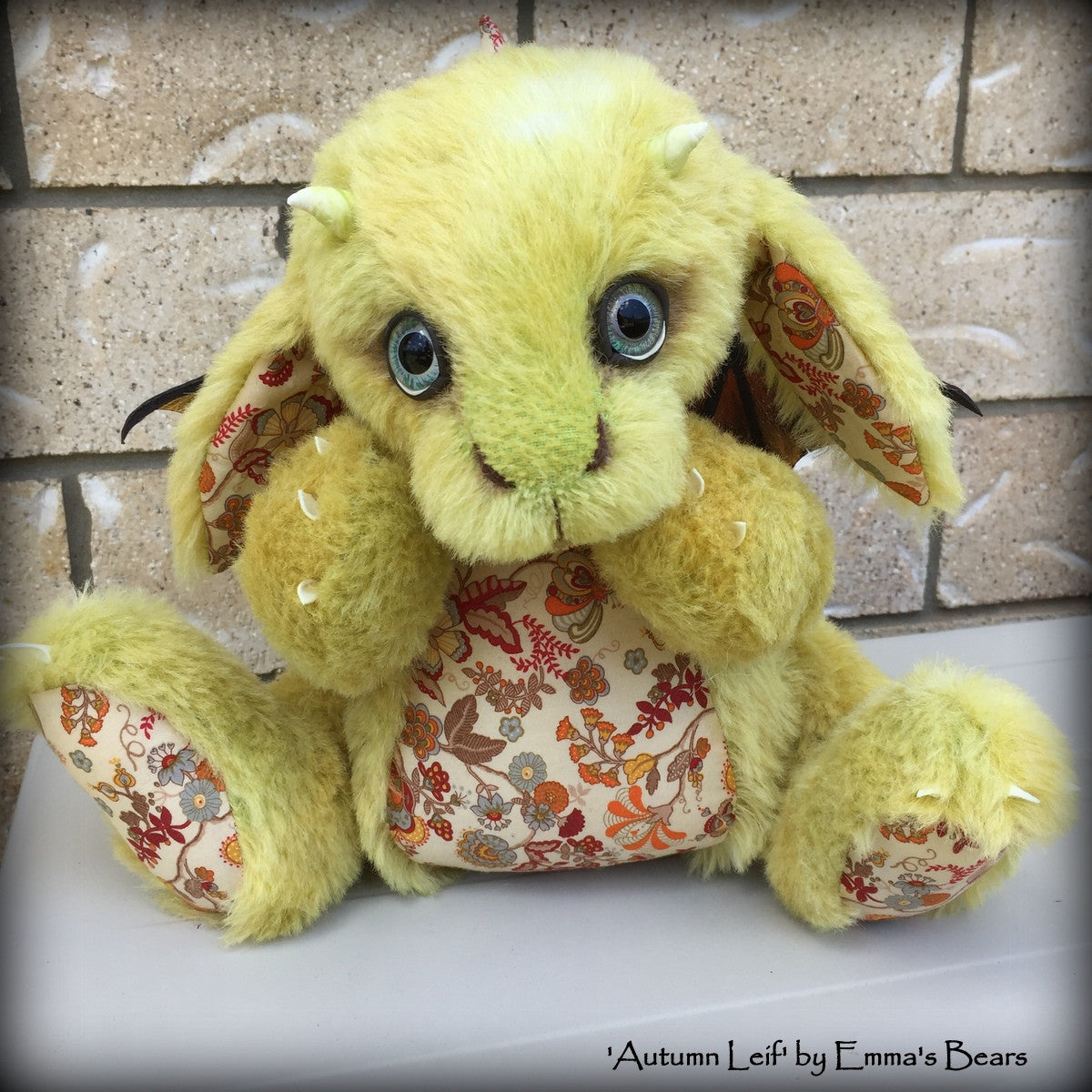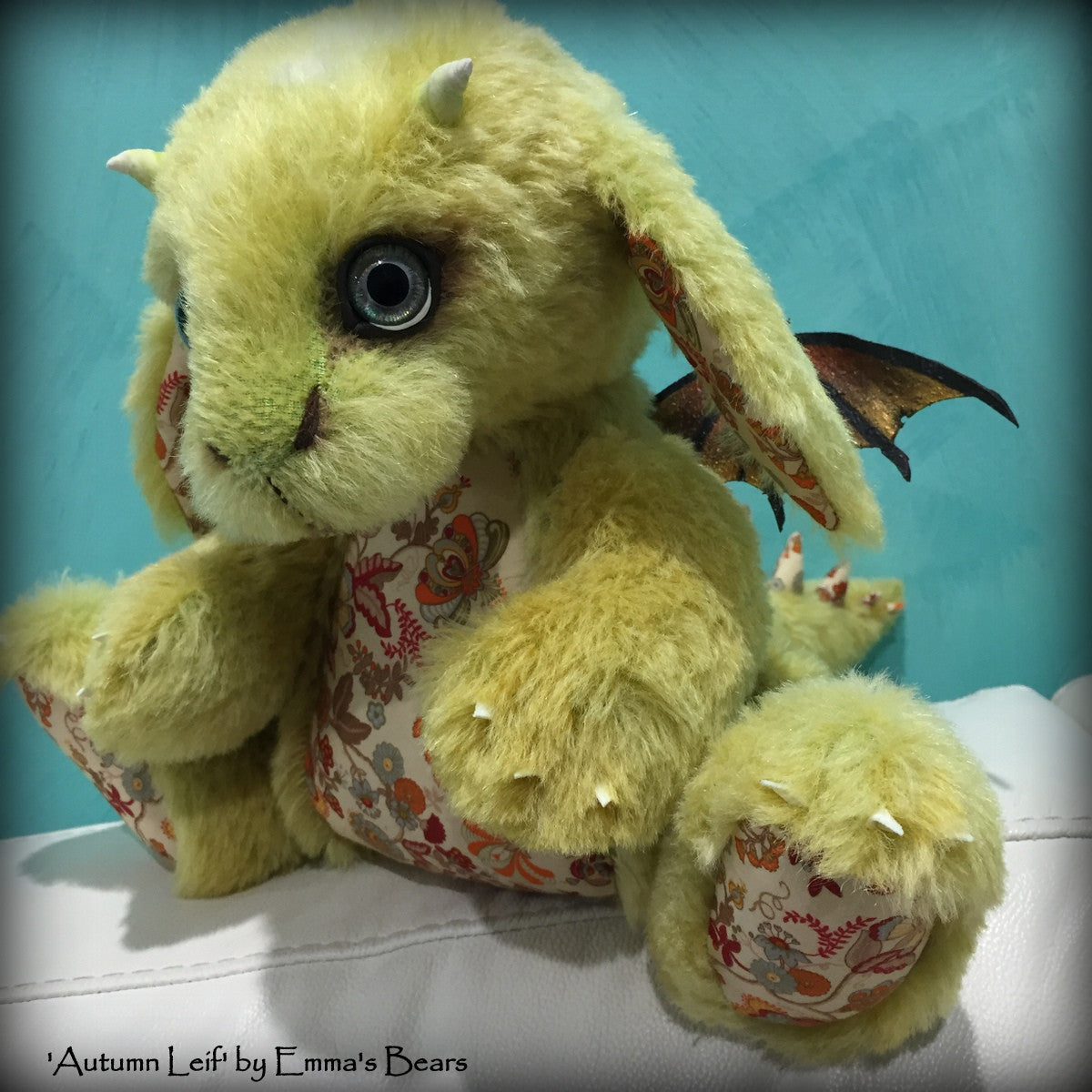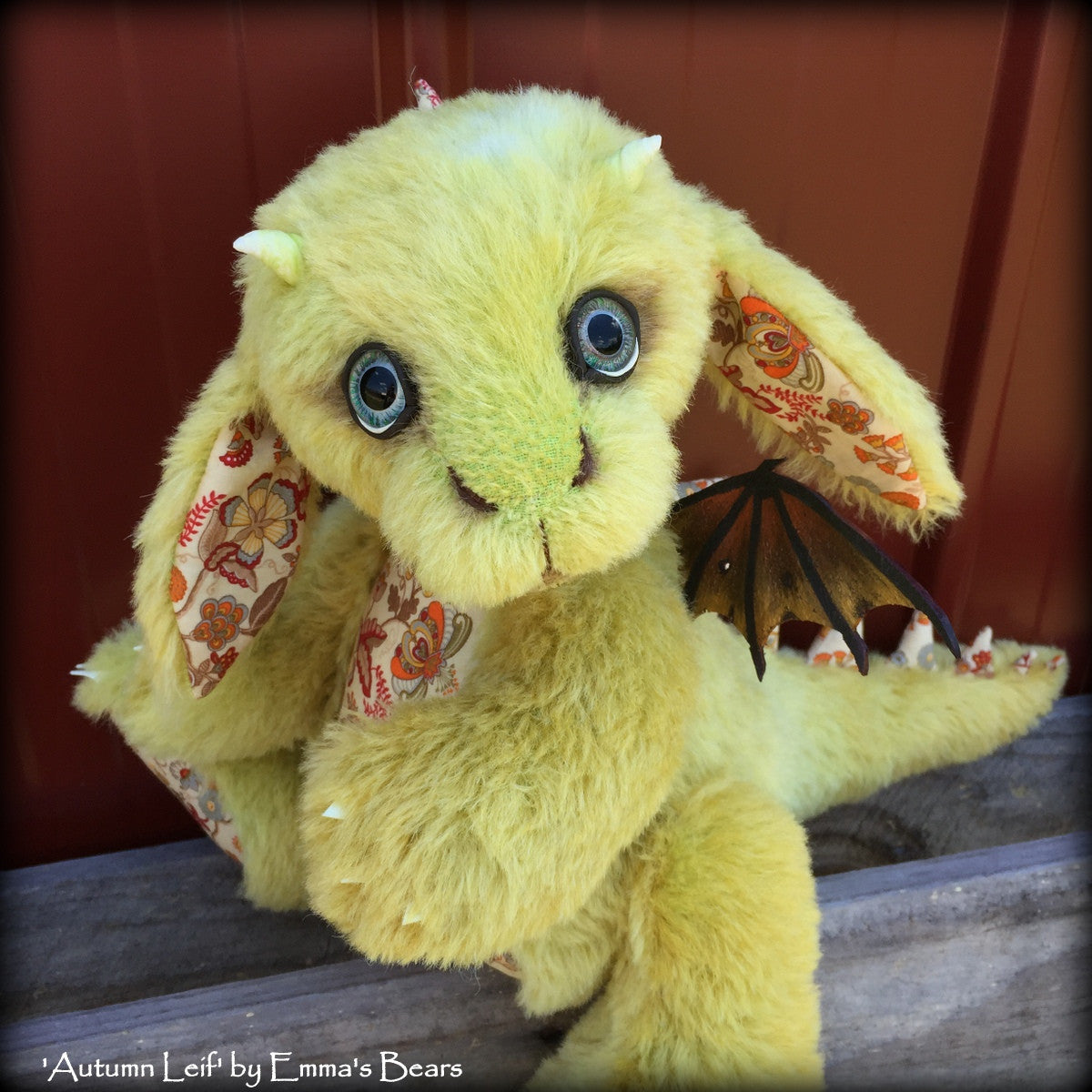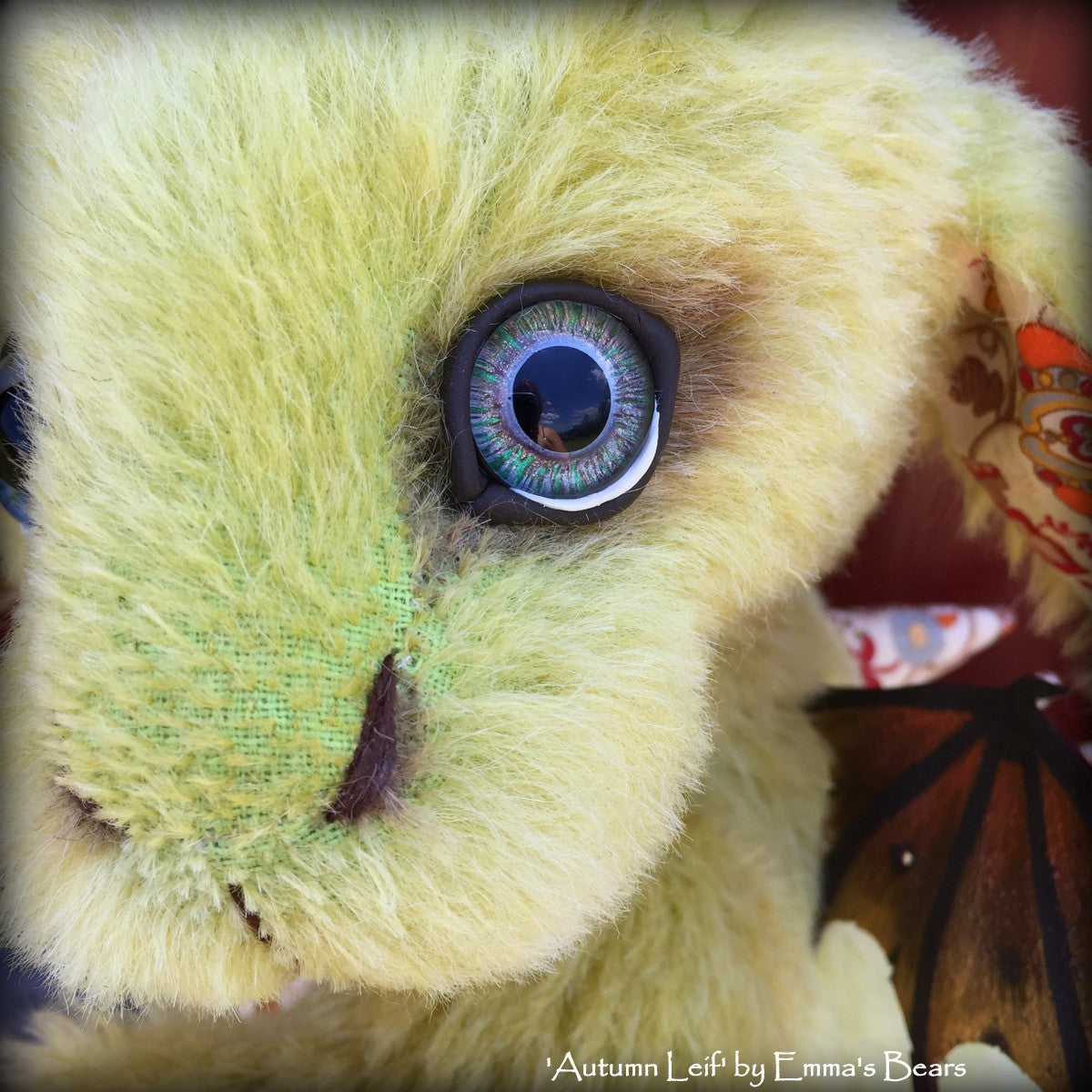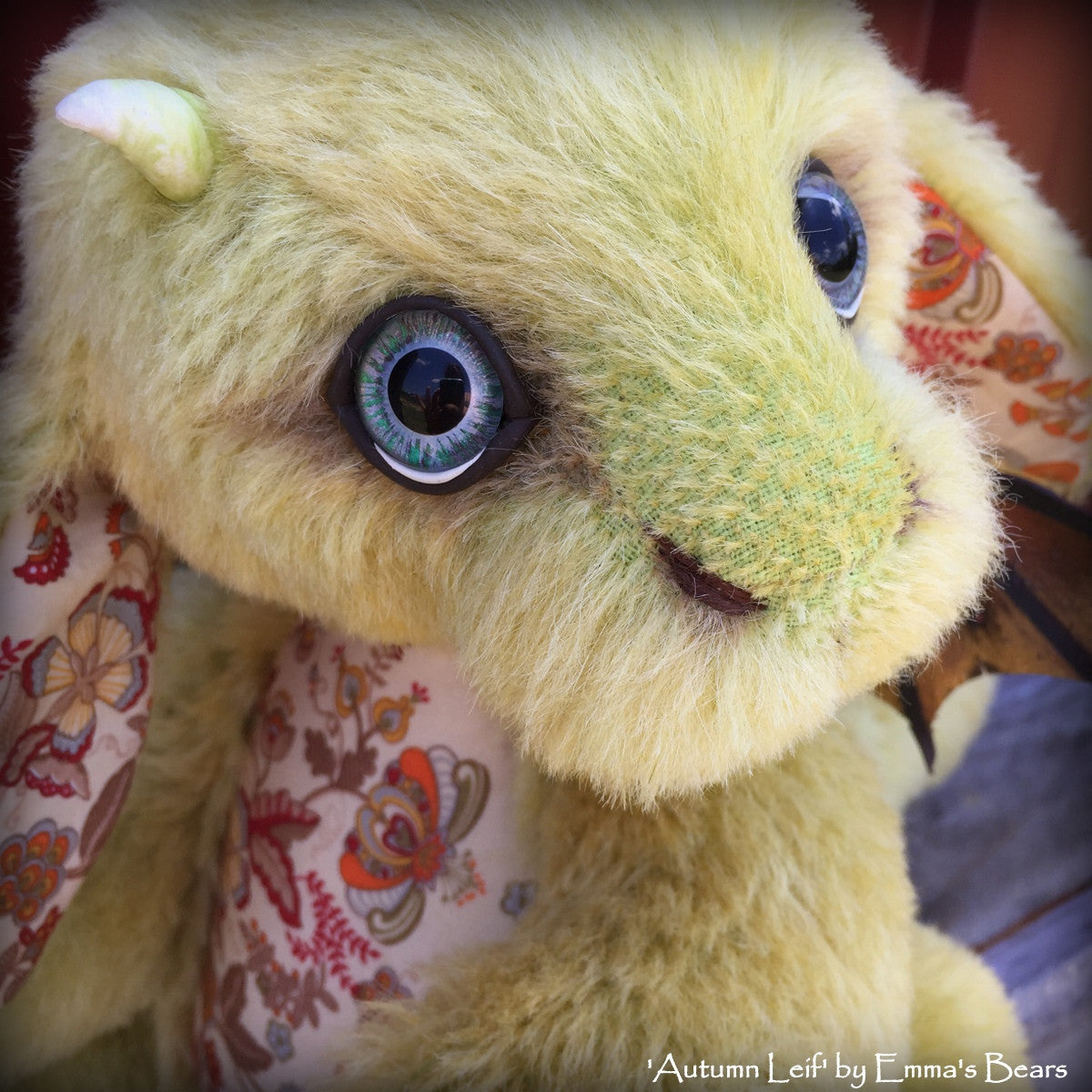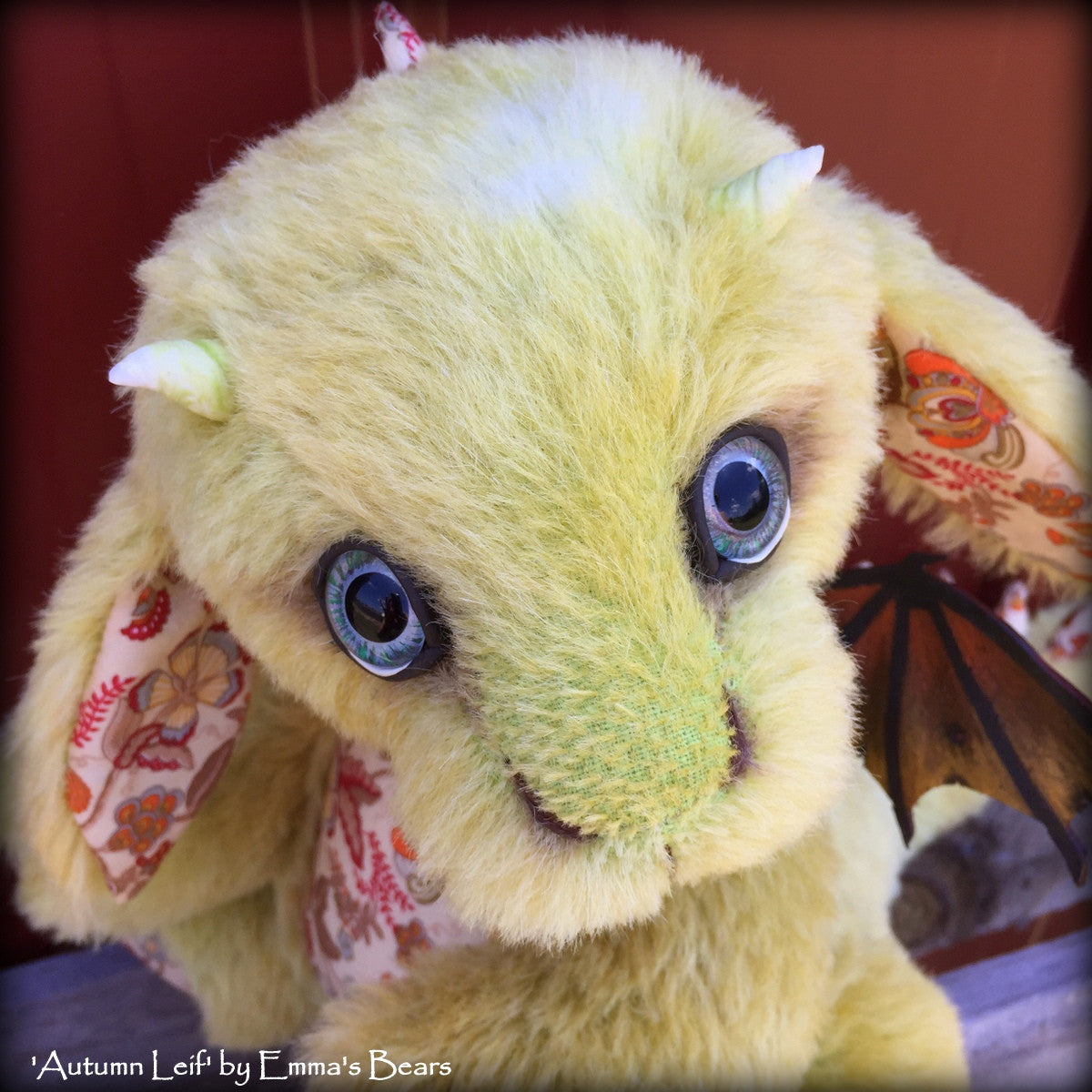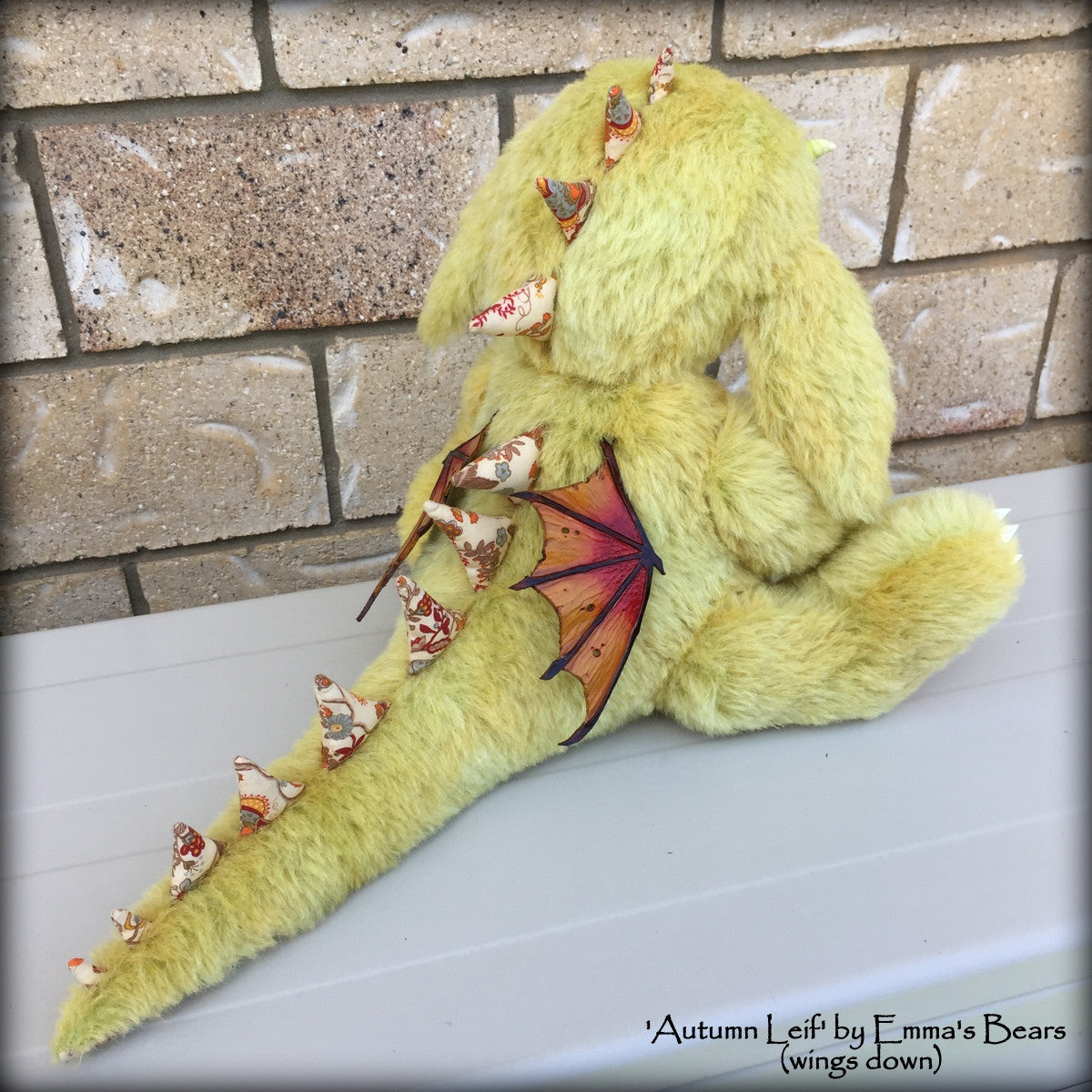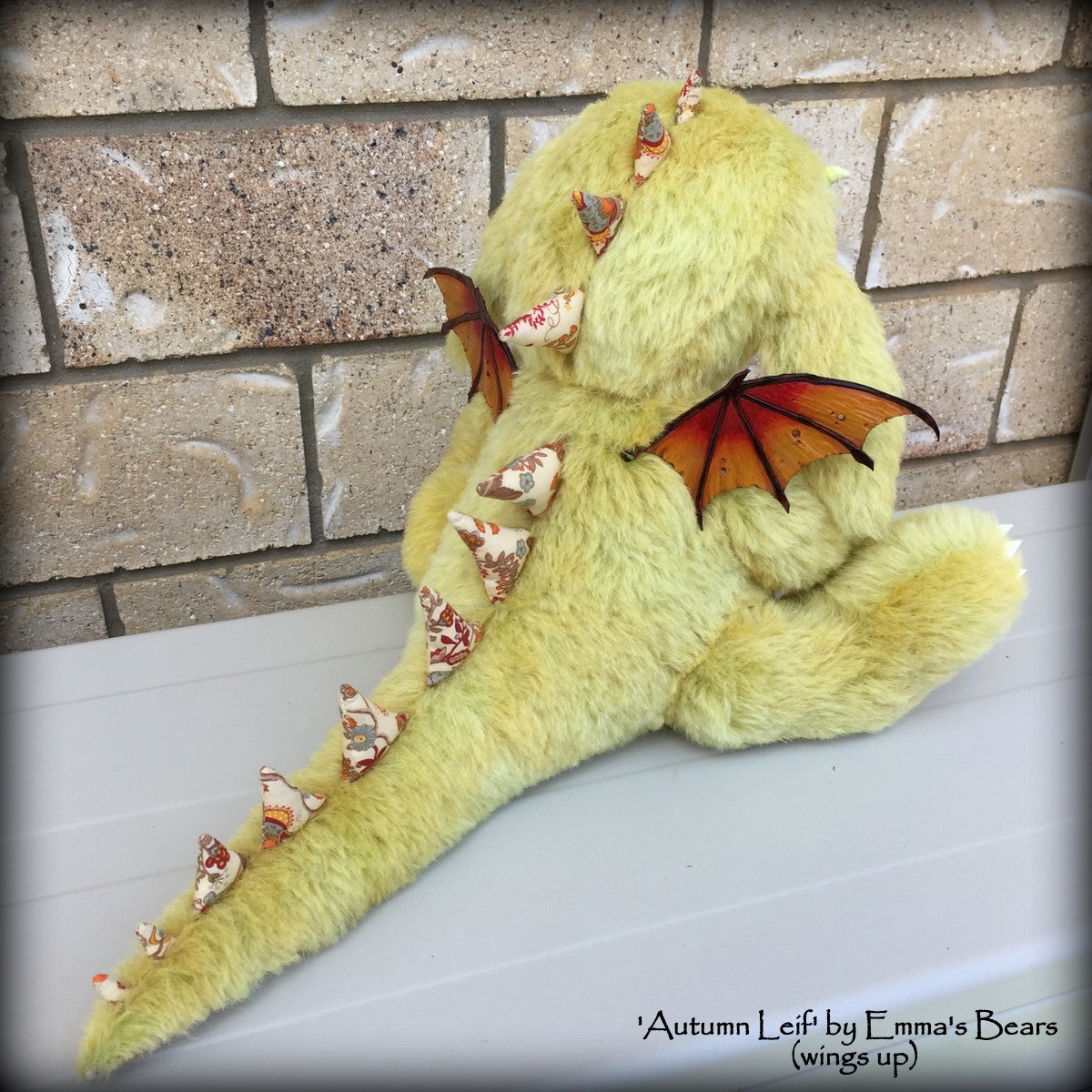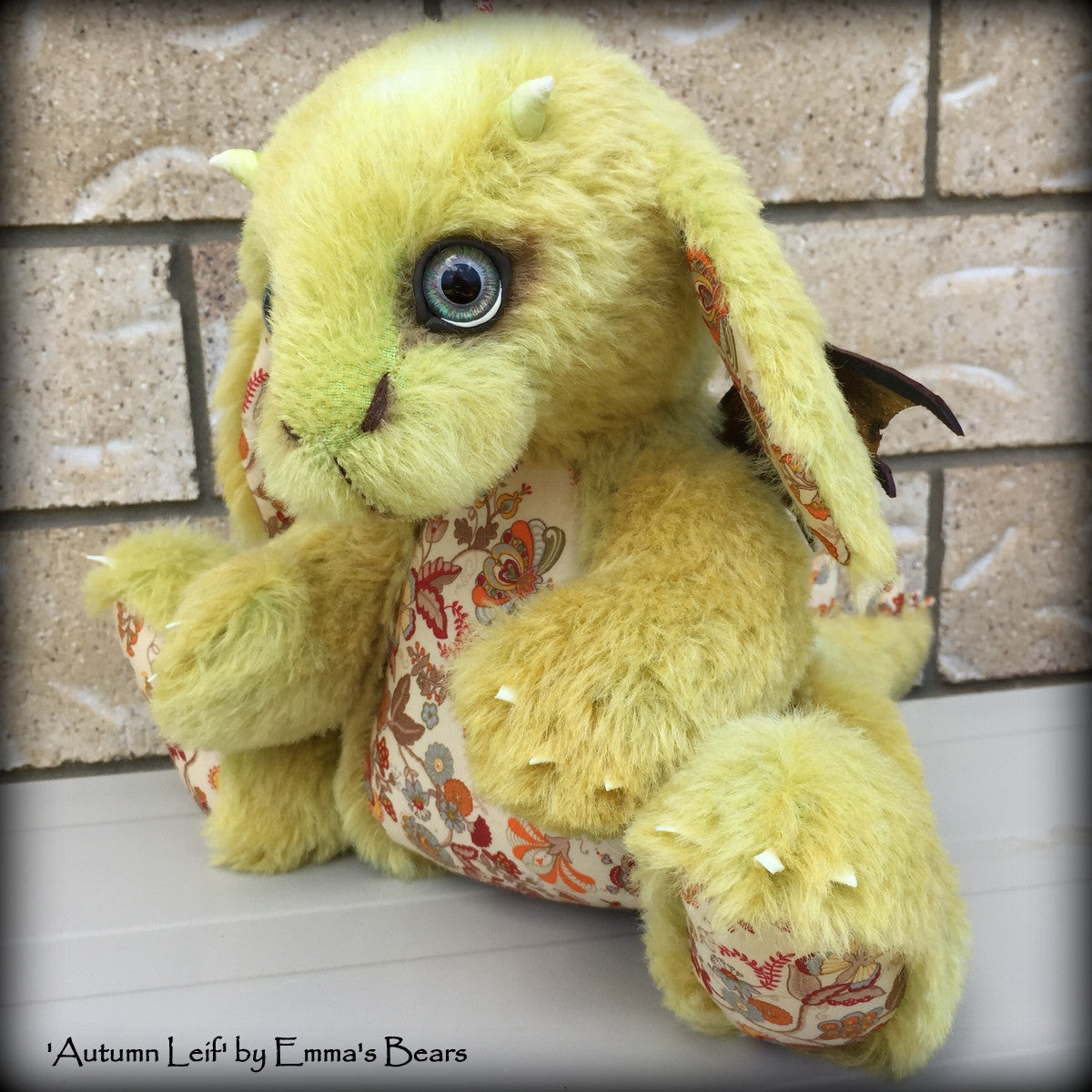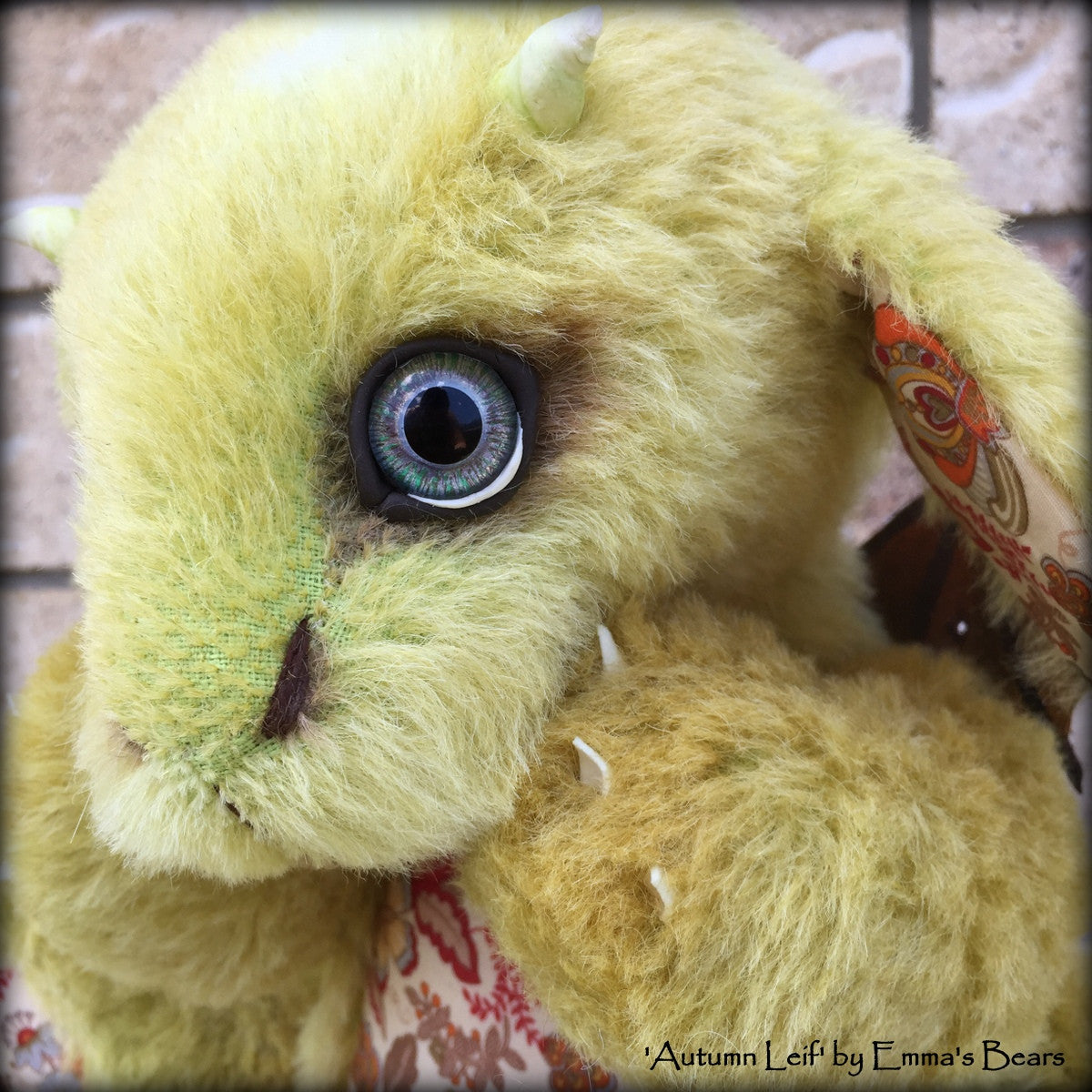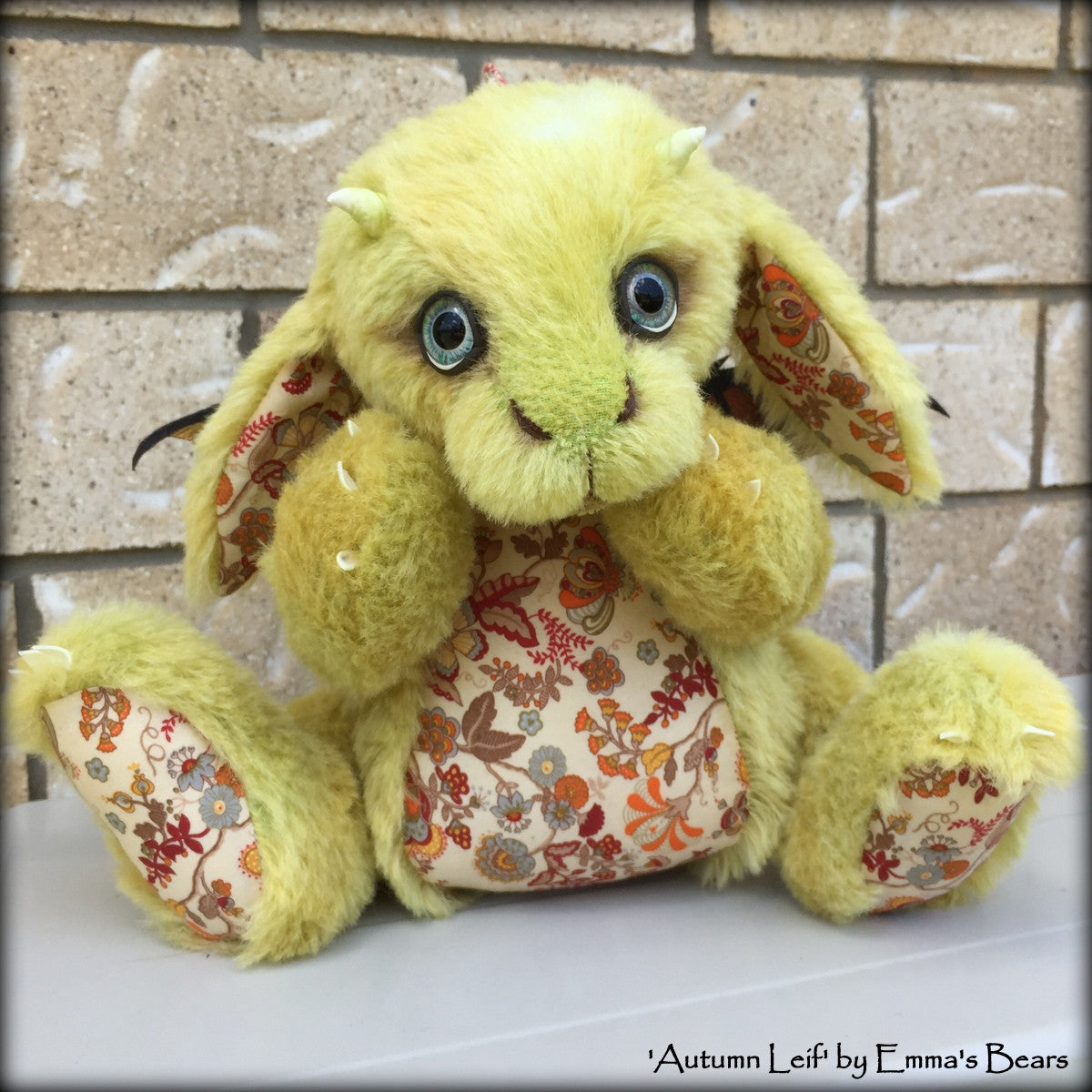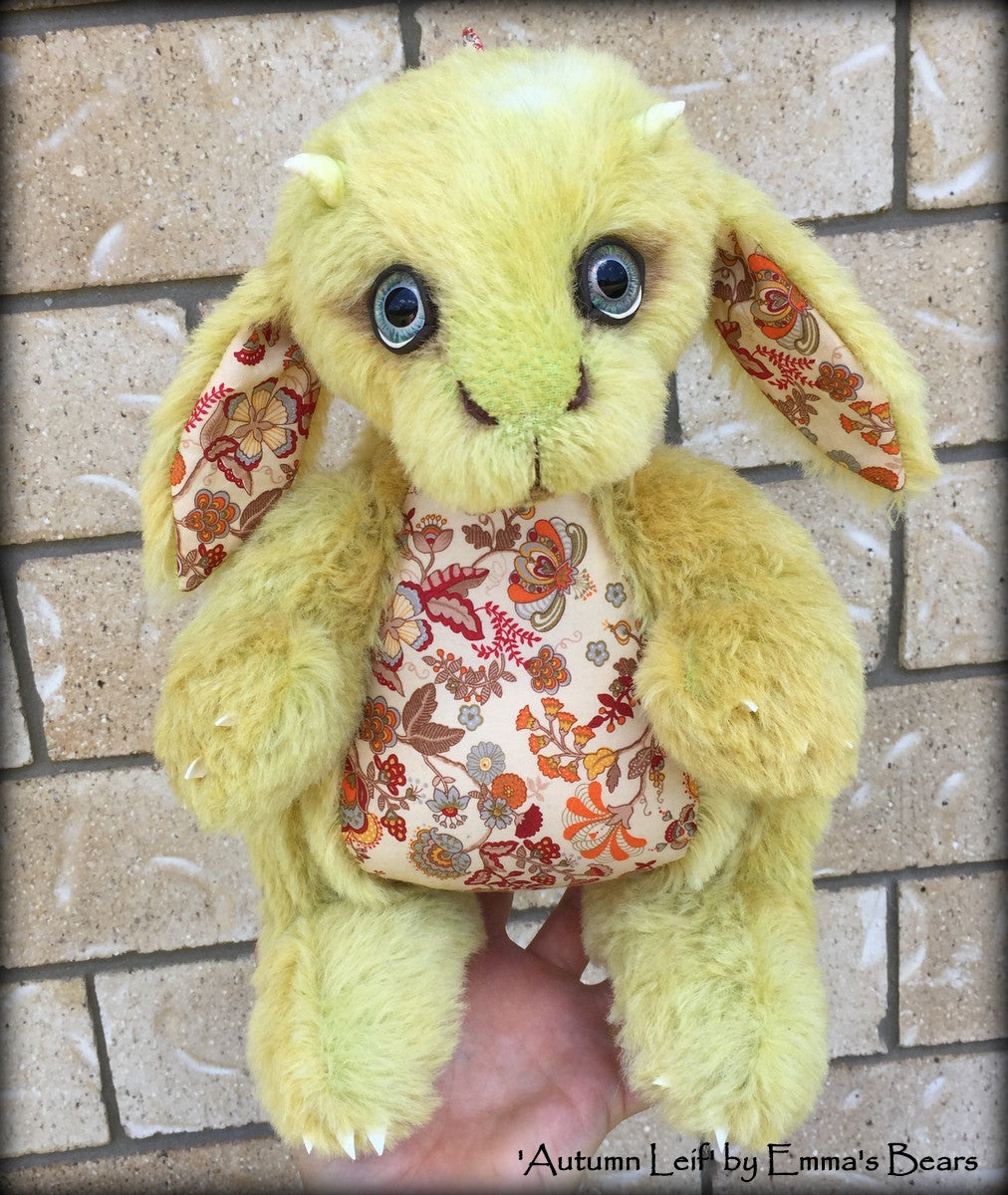 Autumn Leif DRAGON - 15in MOHAIR Artist Baby Dragon by Emmas Bears - OOAK
'Autumn Leif'
By Emma and Mark Nicholson
15" (39cm) x 11" (27cm)

This is a VERY special new critter to emerge from the Emma's Bears Studio - a stunning new baby dragon called 'Autumn Leif'. 

She is made from a piece of our dense medium pile mohair that we have hand-dyed an unusual autumn-green colouring. The backing and parts of the pile are a pretty froggy green, while there are mottled patches over the pile of a more mustard-green colouring, with smaller patches of lighter colour as well (including one little light patch right on the top of her head! lol). The effect is rather cool, and works perfectly on a dragon! 

Autumn Leif is fully 5-way jointed (head and all four limbs), so can be placed in a standing position, but prefers to sit due to the weight of her chunky tail. She is stuffed well with polyfill, steel and glass fill. Her belly gusset, paw pads, spine-spikes, and inner ears are sewn from a gorgeous quilting quality 100% cotton fabric in a complementary autumn floral design that gives her a retro/vintage effect. 

She looks out through a pair of our large hand-painted OOAK glass eyes in swirls of greys, greens and golds. We've sculpted her eyelids and shaded around her eyes, nose and mouth. She has cute little white faux leather claws that are still soft to the touch, (they'll get a little more dangerous as she grows into them!), and tiny baby dragon horn-buds on her head (hand-sculpted and painted polymer clay, securely fixed in place). 

Her petite baby dragon-wings are also handmade in leather with a different colouring on each side. The outer face of the wings is more vibrant, while the underside is a little darker with just a hint of shimmer. The wings are fully removable, and are held in place using tiny green safety pins that are hidden under the fur pile. They can be tucked downwards, and lay flat against her sides, or you can sit them upwards by balancing them against her shoulders - (the little spikes on the bottom of the wing help grip into the mohair to hold them up). 

Autumn Leif is a stunning one of a kind artist soft sculpture piece. We do not know when we'll have another dragon for adoption, but hope to finish at least one more in 2017. 


~*~ Please Note that these bears are designed to be Adult Collectables and not intended for infants and young children due to small parts and potential for damage.