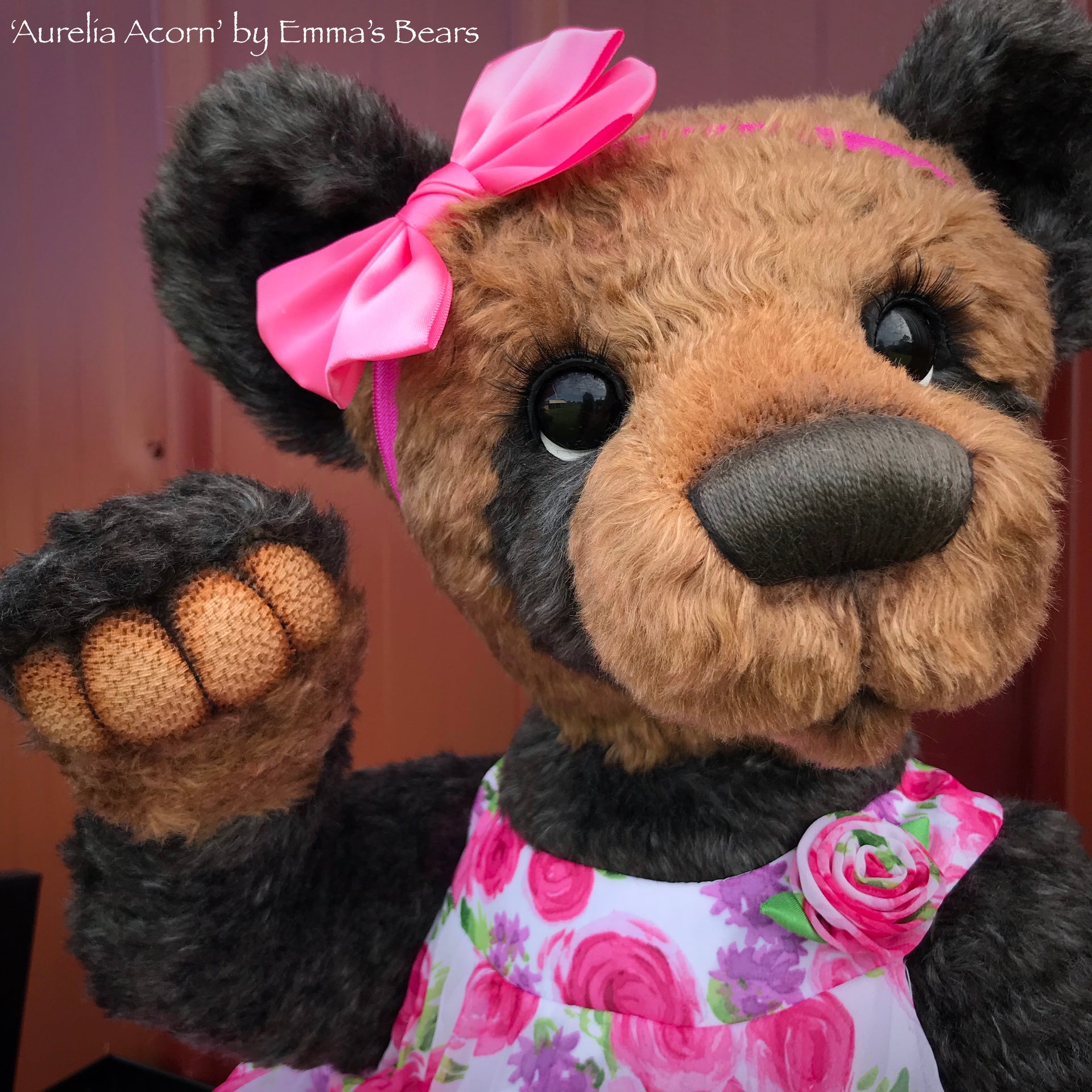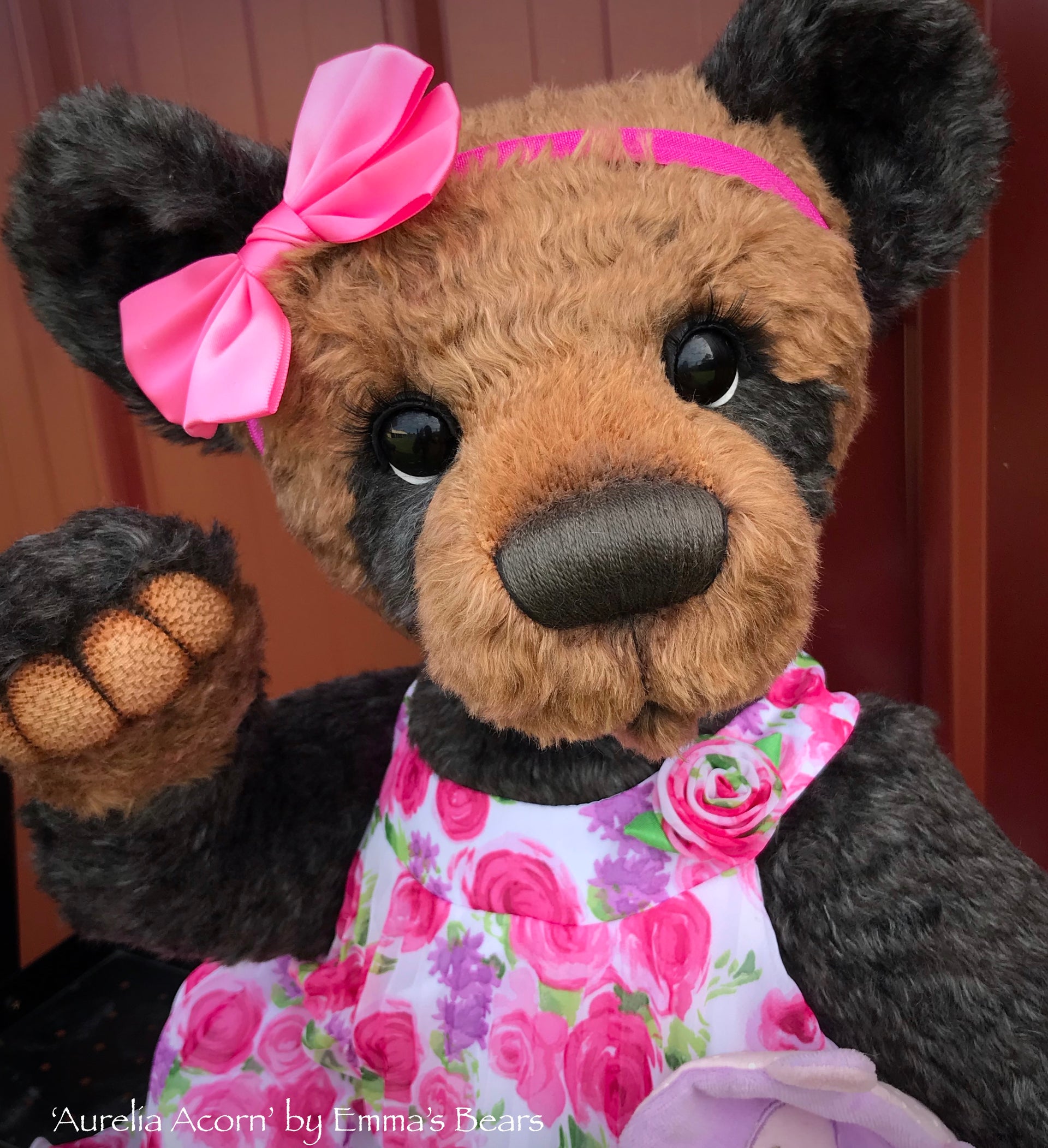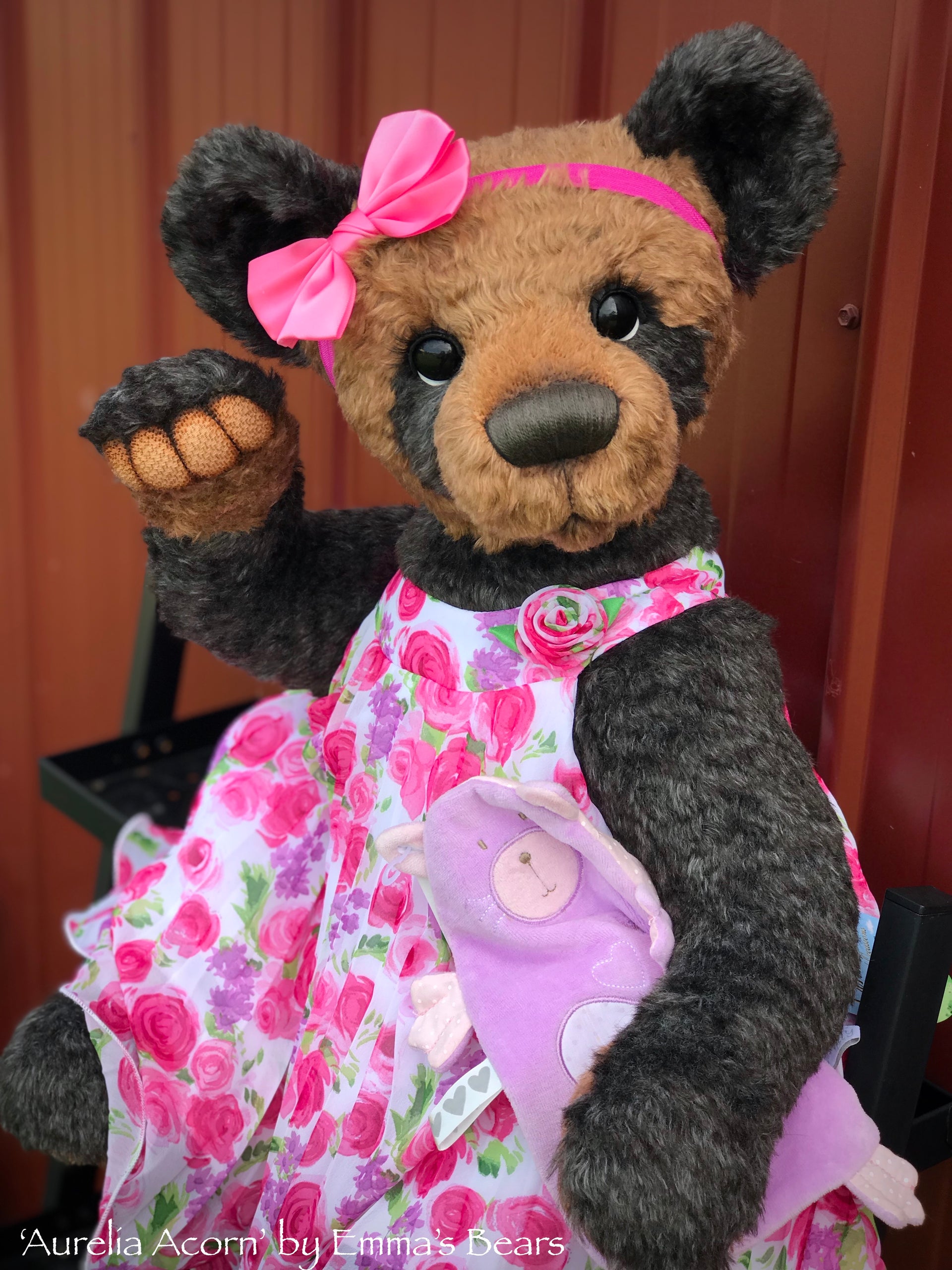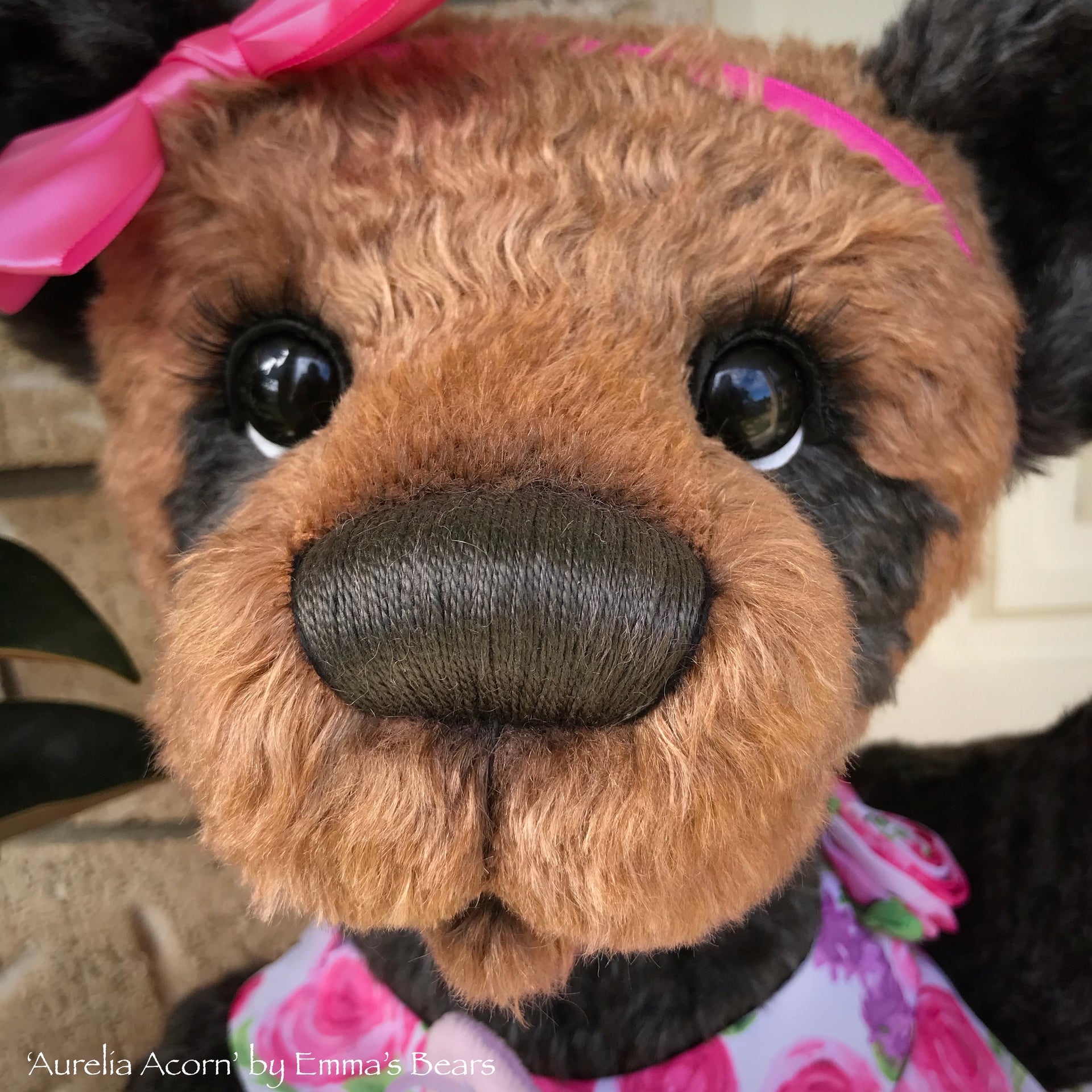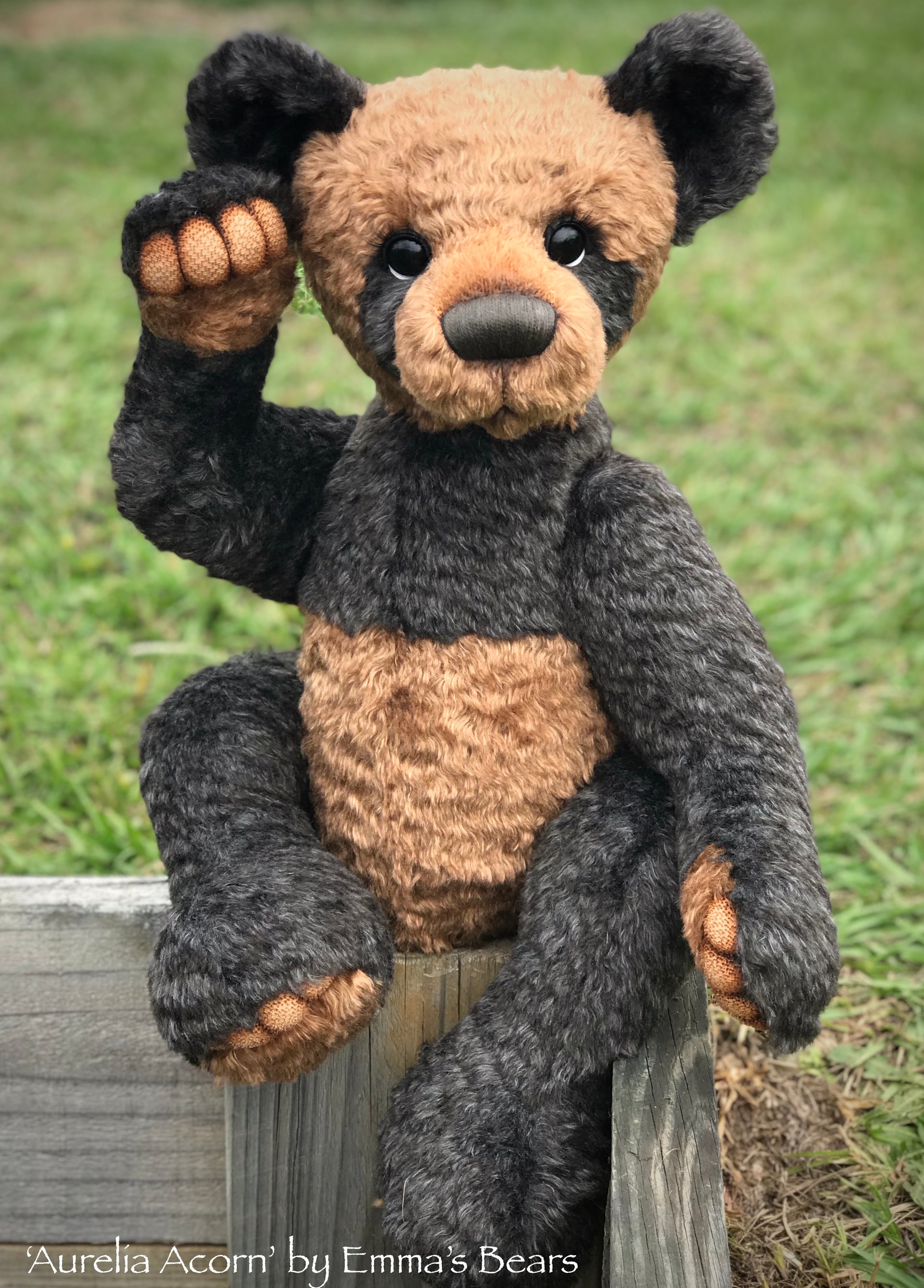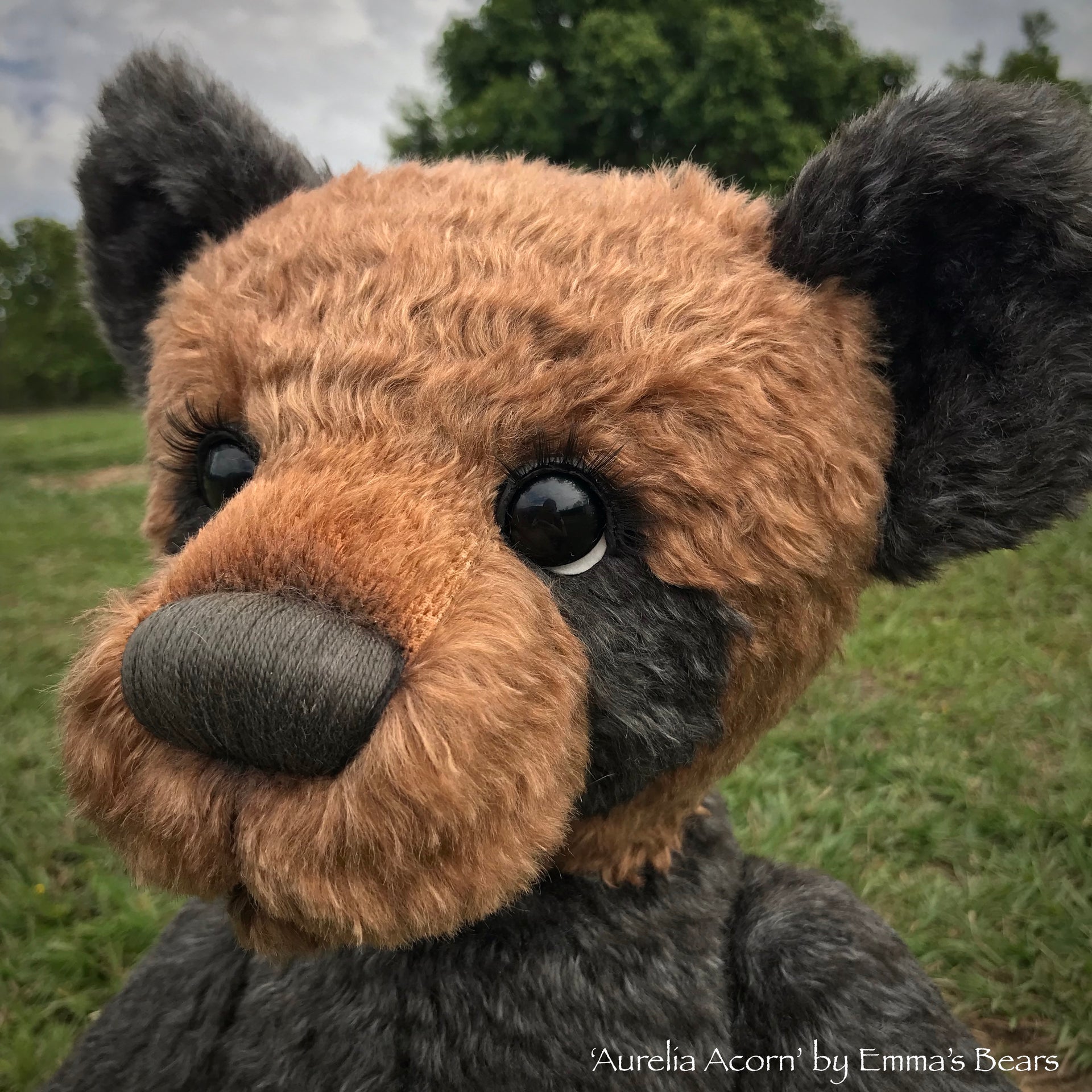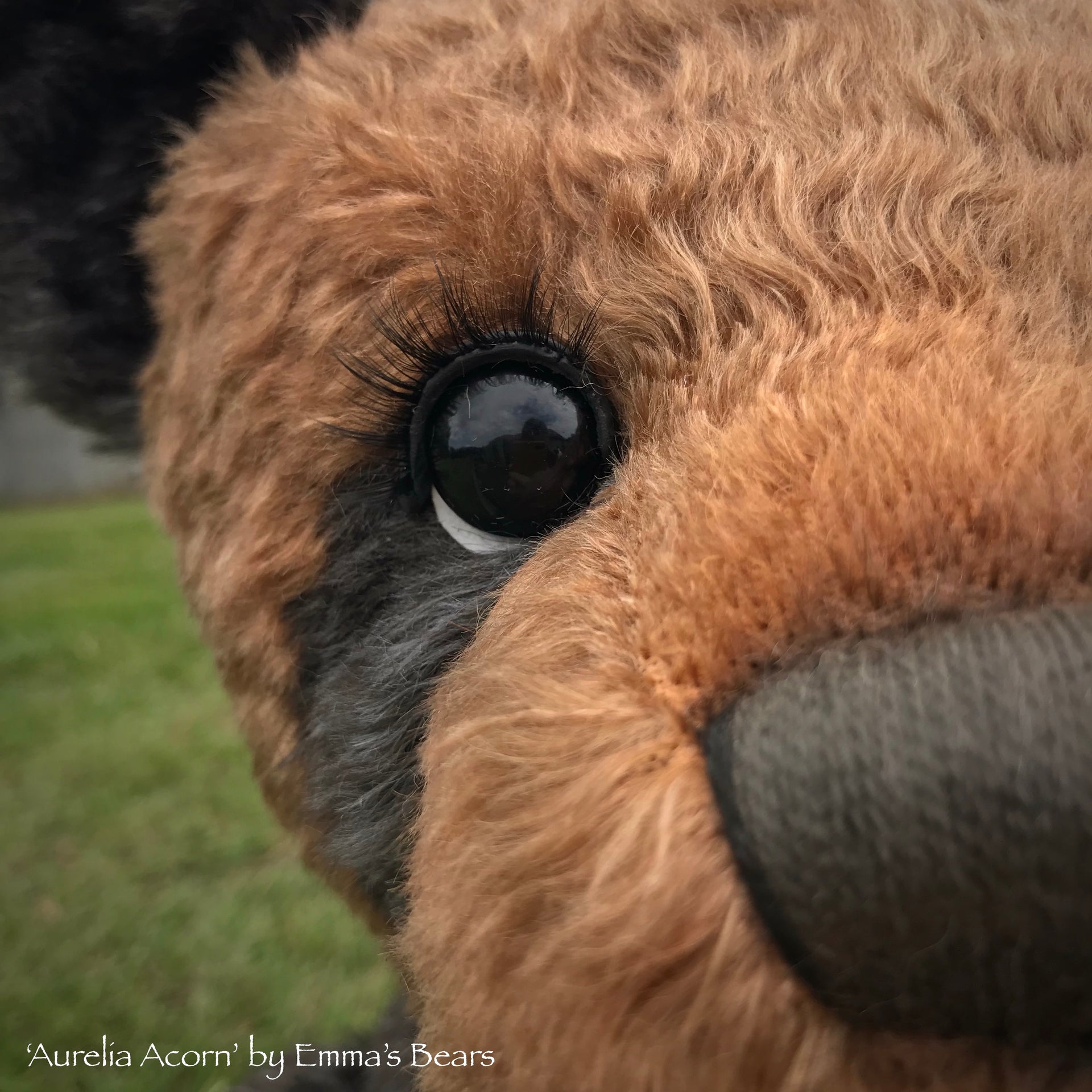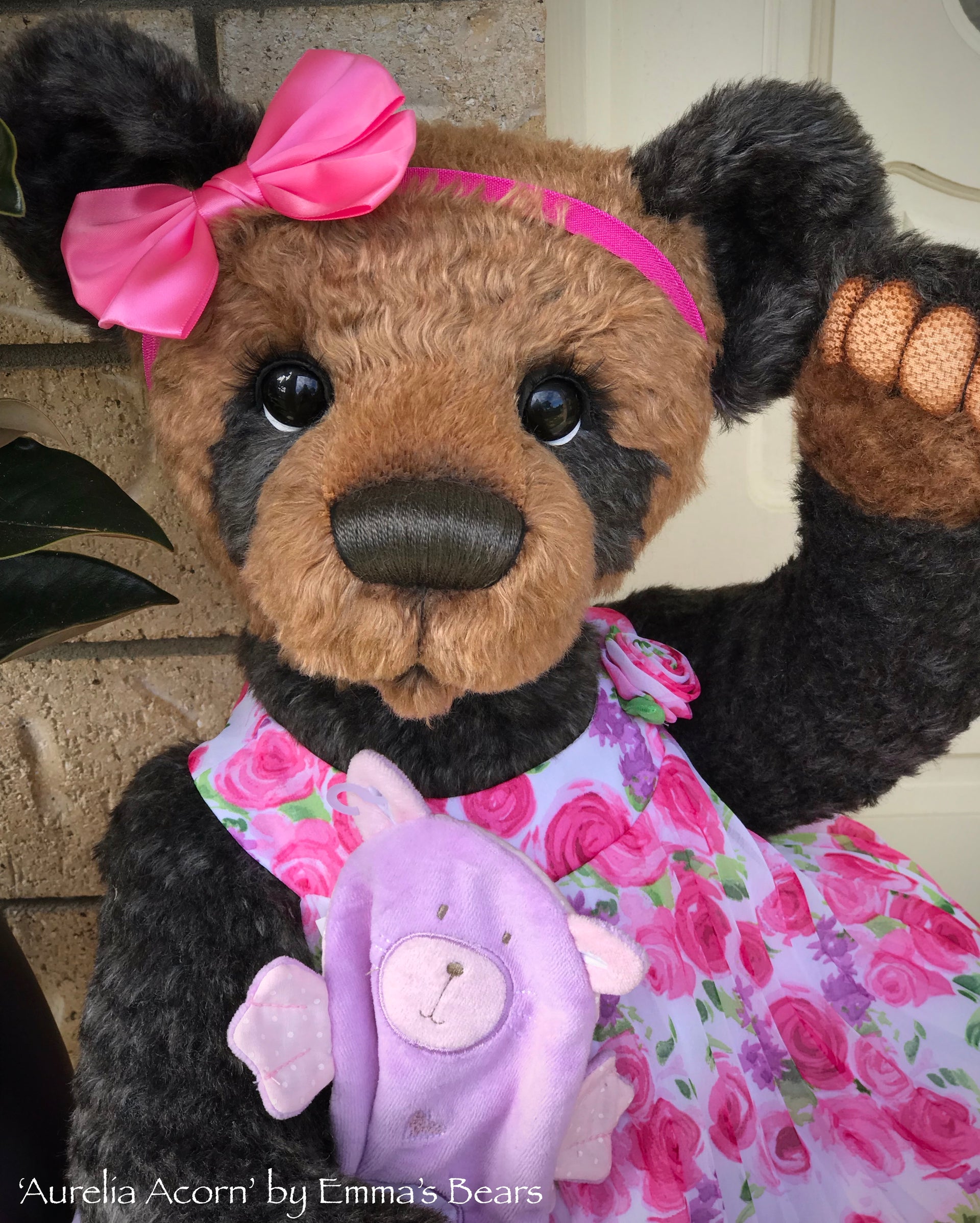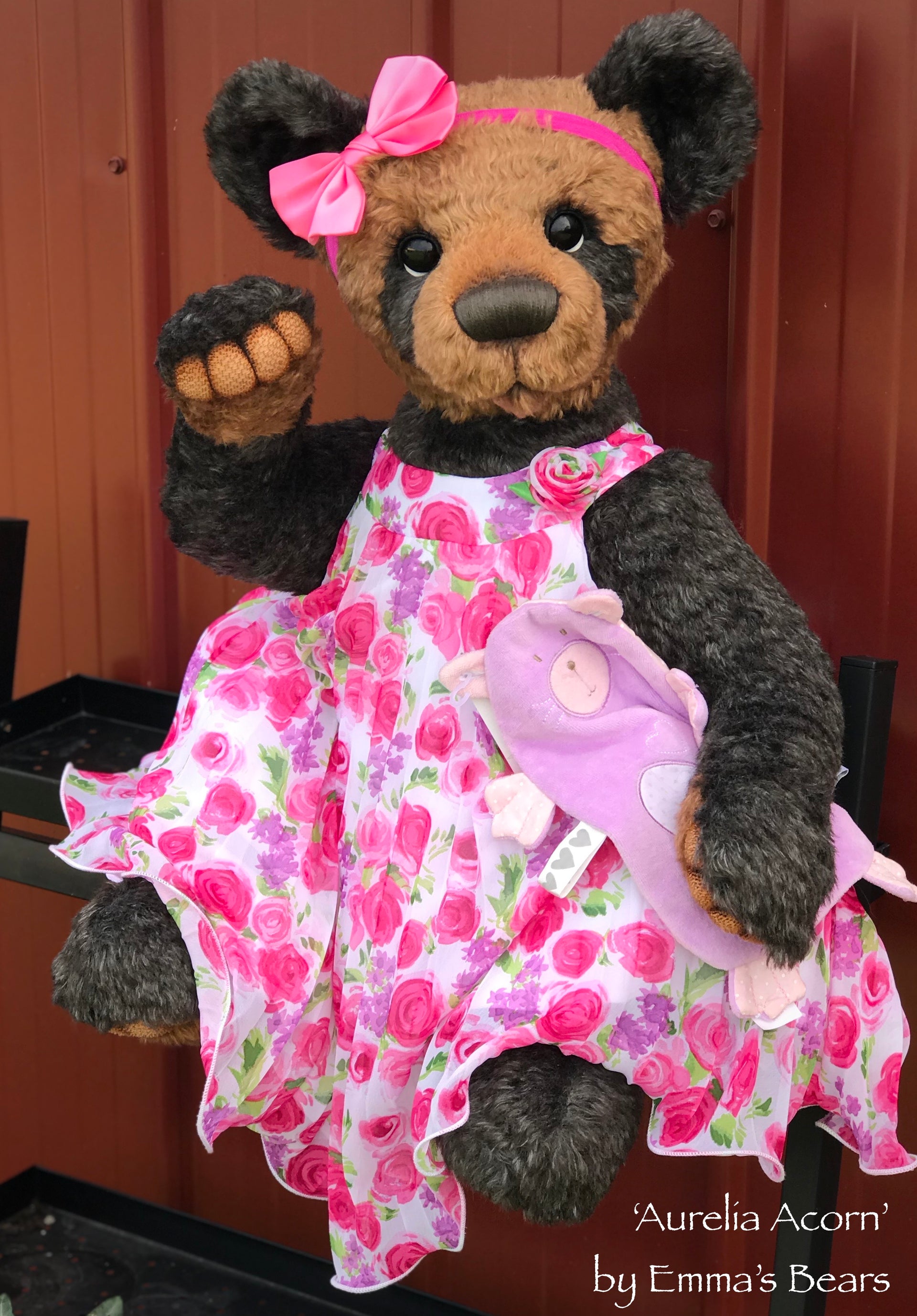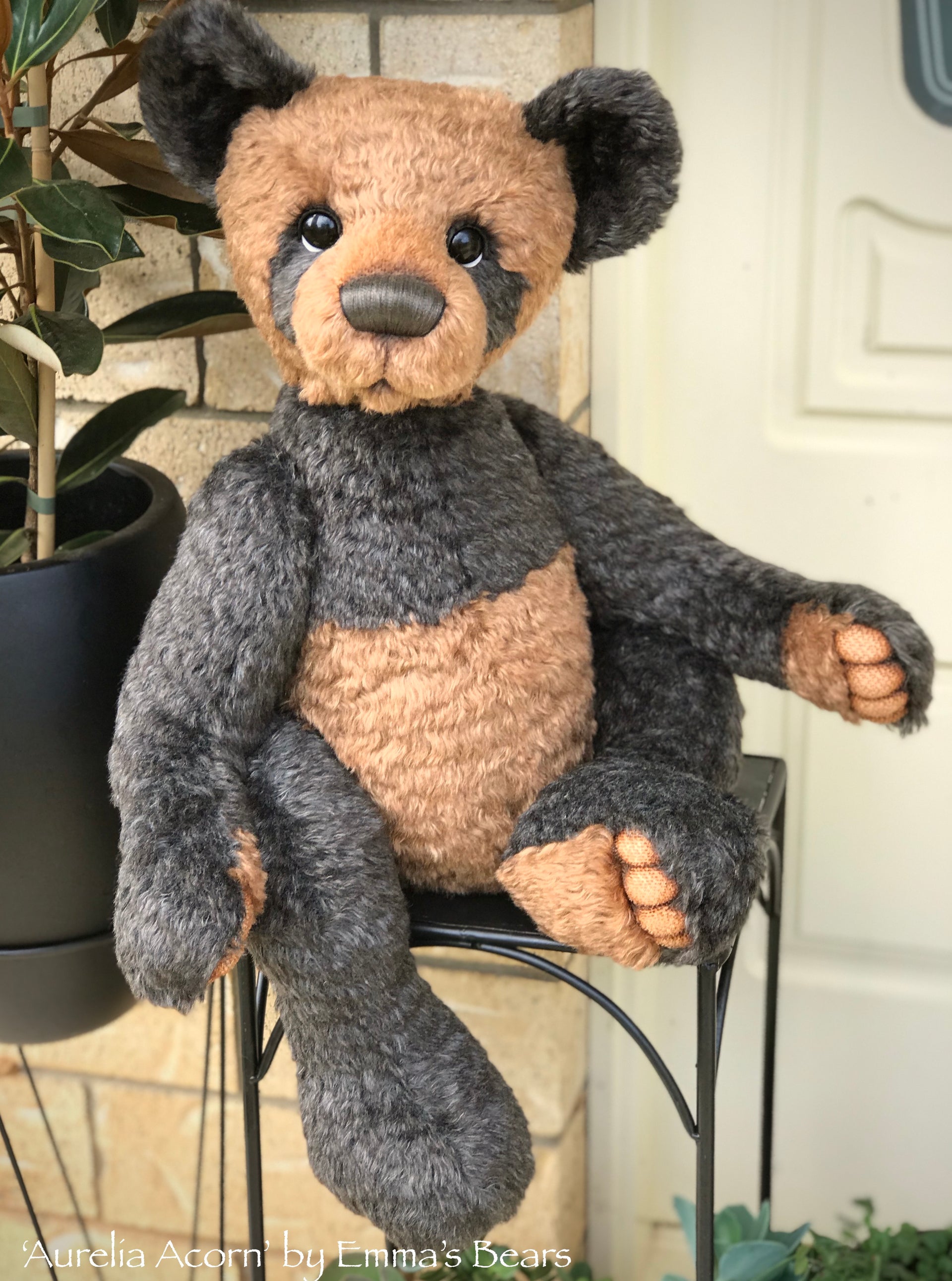 Aurelia Acorn - 26" Mohair Artist Bear by Emma's Bears - OOAK
'Aurelia Acorn'
By Emma and Mark Nicholson
EMMA'S BEARS

26" (66cm)

This gorgeous BIG girl is spectacularly divine in her rich autumn-toned fur and her flouncy floral Cinderella dress. She has been made from stunning mohair/viscose blend fur with a dense crimped wave to it, giving it a very luxurious appeal. Her face and belly are cut from a rich autumn-leaf gold, while her limbs and ears are cut from an almost-black. 
Aurelia has been designed with child-like proportions, similar to our usual baby and toddler range, but she is much more stocky ( in fact, this is the largest 'toddler' style bear we make!). She has a gorgeously expressive and gentle face with a broad nose, sturdy body, long slightly curved arms and bent-knee legs with squishably thick thighs! 
Aurelia is fully T-pin jointed and stuffed well with a mix of polyfill and steel shot. So well in fact that she weighs in at a hefty 3.15kg. Due to her bent leg design, she is a sitting bear only, and looks great perched over the back of a couch or shelf, or sitting on her own seat (she's certainly big enough to fill out a chair!).
Aurelia looks out through large black glass eyes with hints of ultra-suede whites and hand sculpted lids with dramatic eyelashes. She has our 3D 'peek-a-boo' style pulled fingers and toes with tufts of mohair and silk-dye shading. She also features the same shading around her very large hand-embroidered perle cotton nose. 
Aurelia has been designed to fit into real children's clothing. We have dressed her in a 24 month sized, fully lined, designer princess dress (brand new with tags) with layers of tule and satin, with a matching head band - all fully removable. She also comes with her cute (brand new, still with tags) designer comforter toy to snuggle in her lap.  
Aurelia Acorn is a very large, very detailed and very heavy one of a kind artist bear. She looks gorgeous dressed up in her outfit, or just as stunning undressed and showing off her stunning mohair. 

~*~ Please Note that these bears are designed to be Adult Collectables and not intended for infants and young children due to small parts and potential for damage.