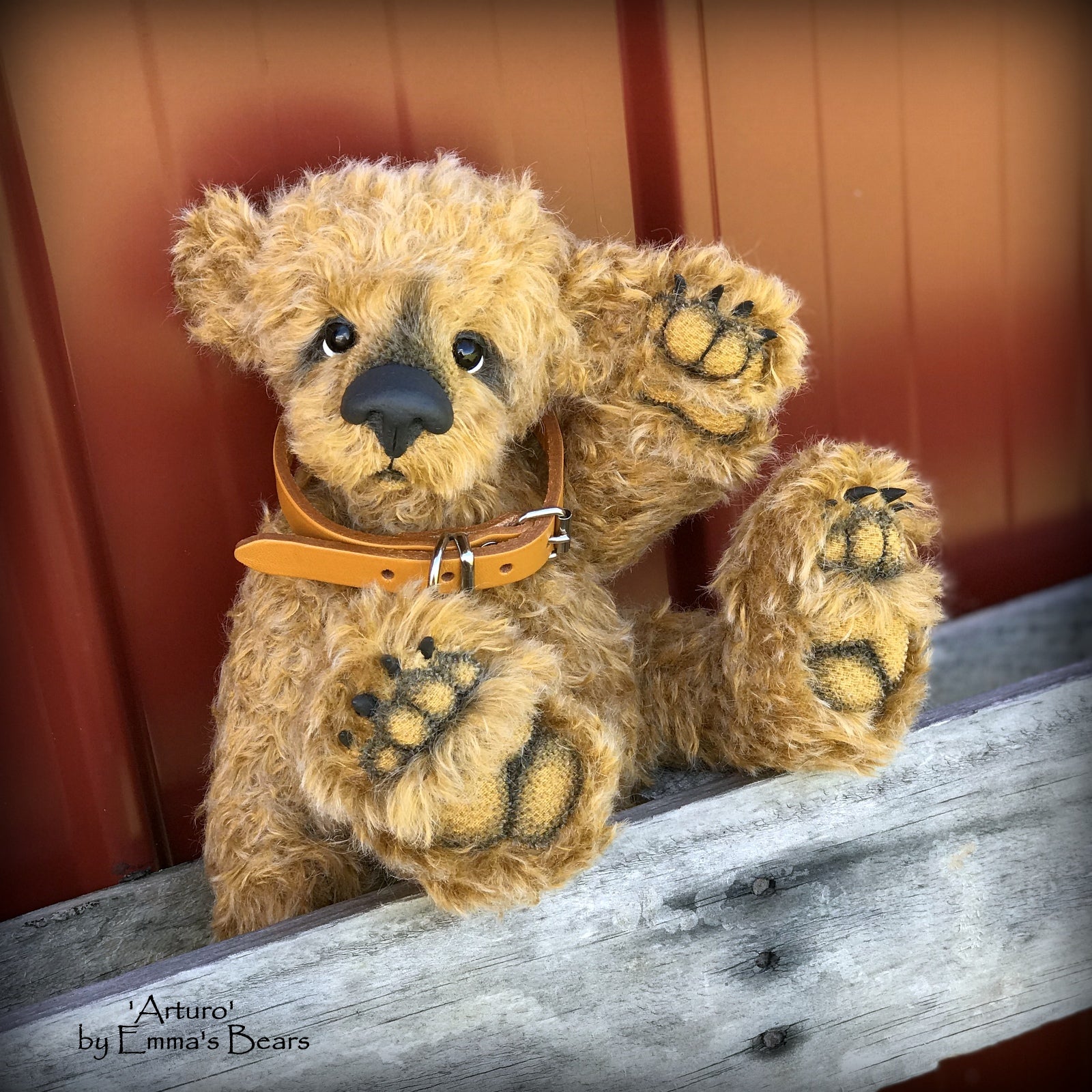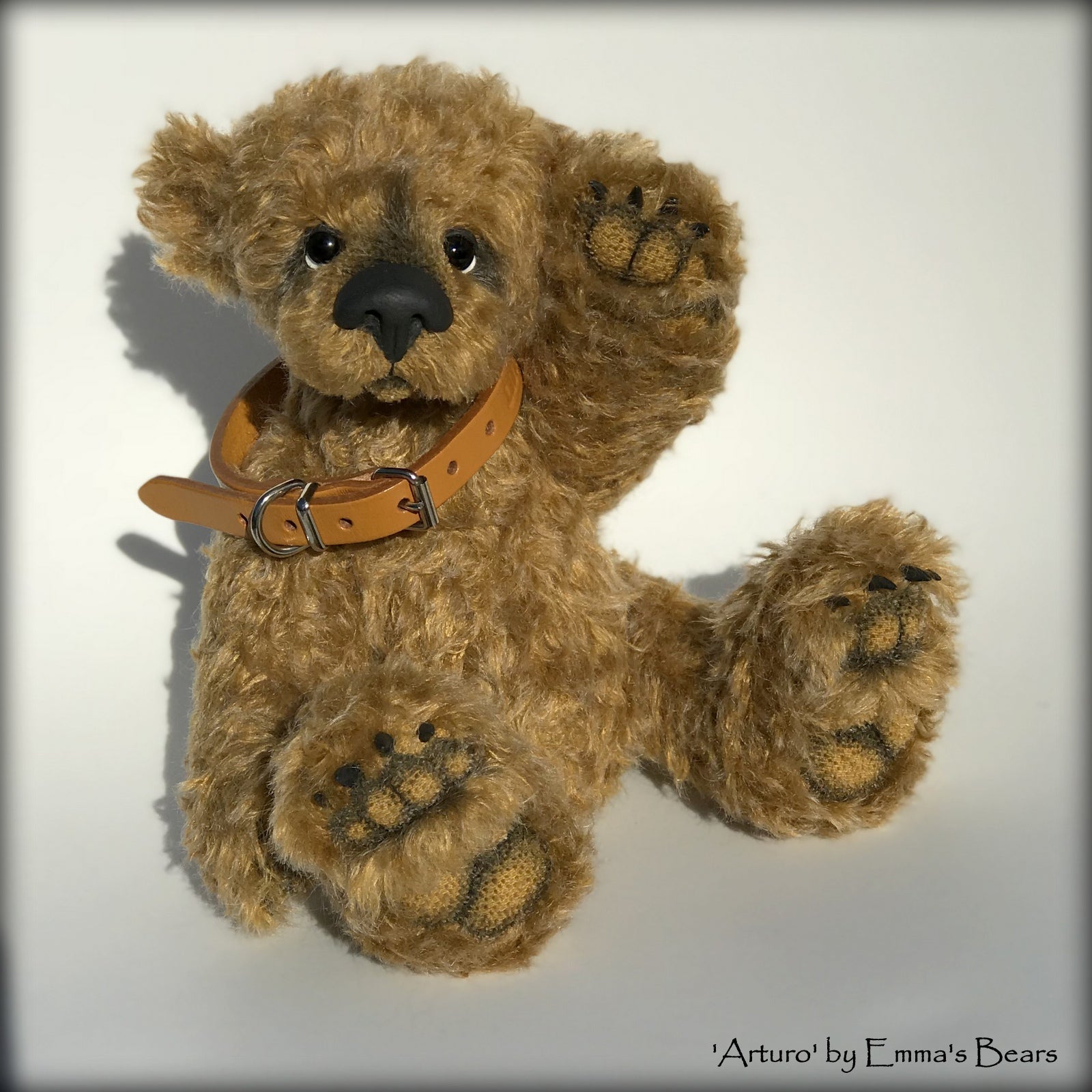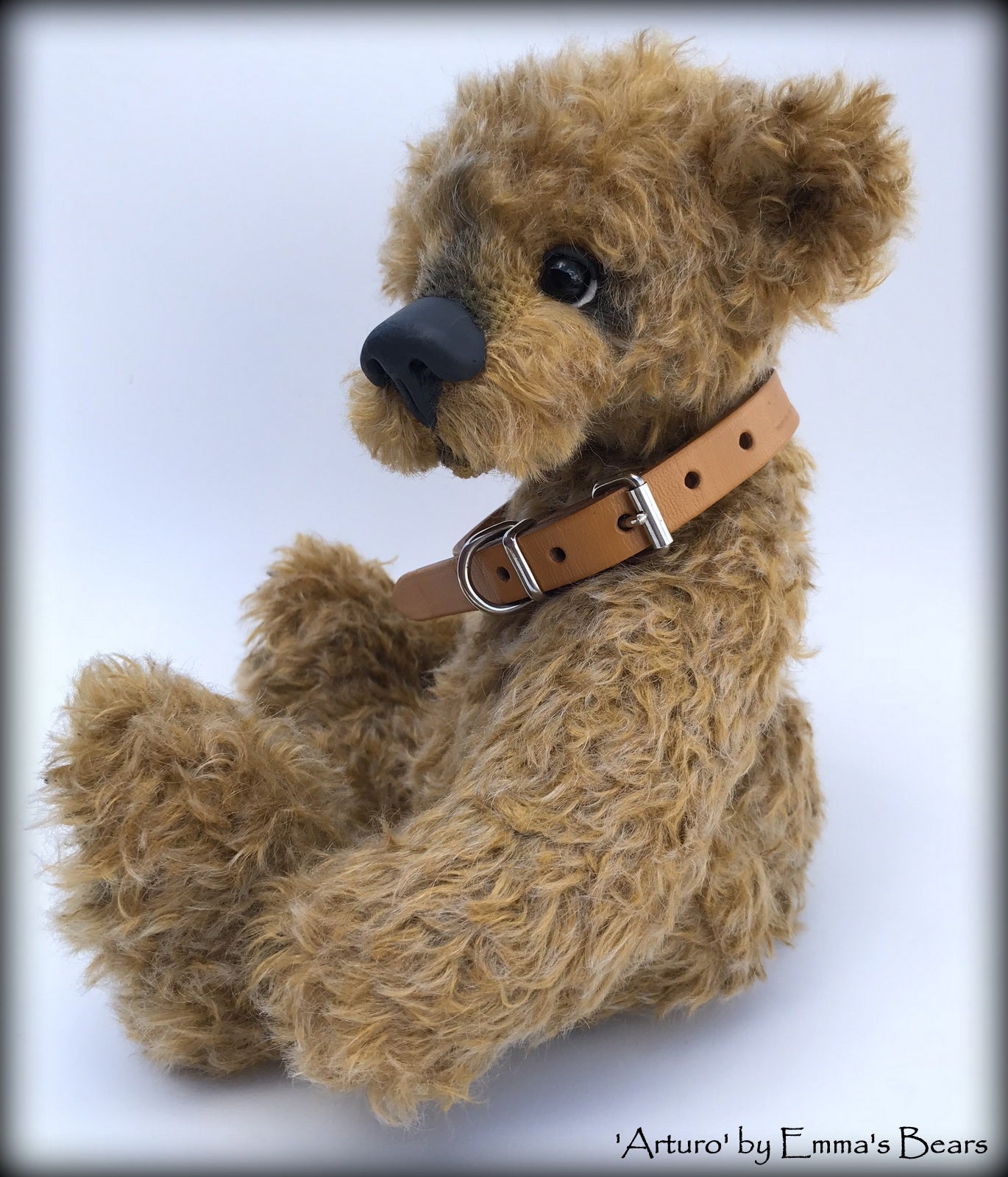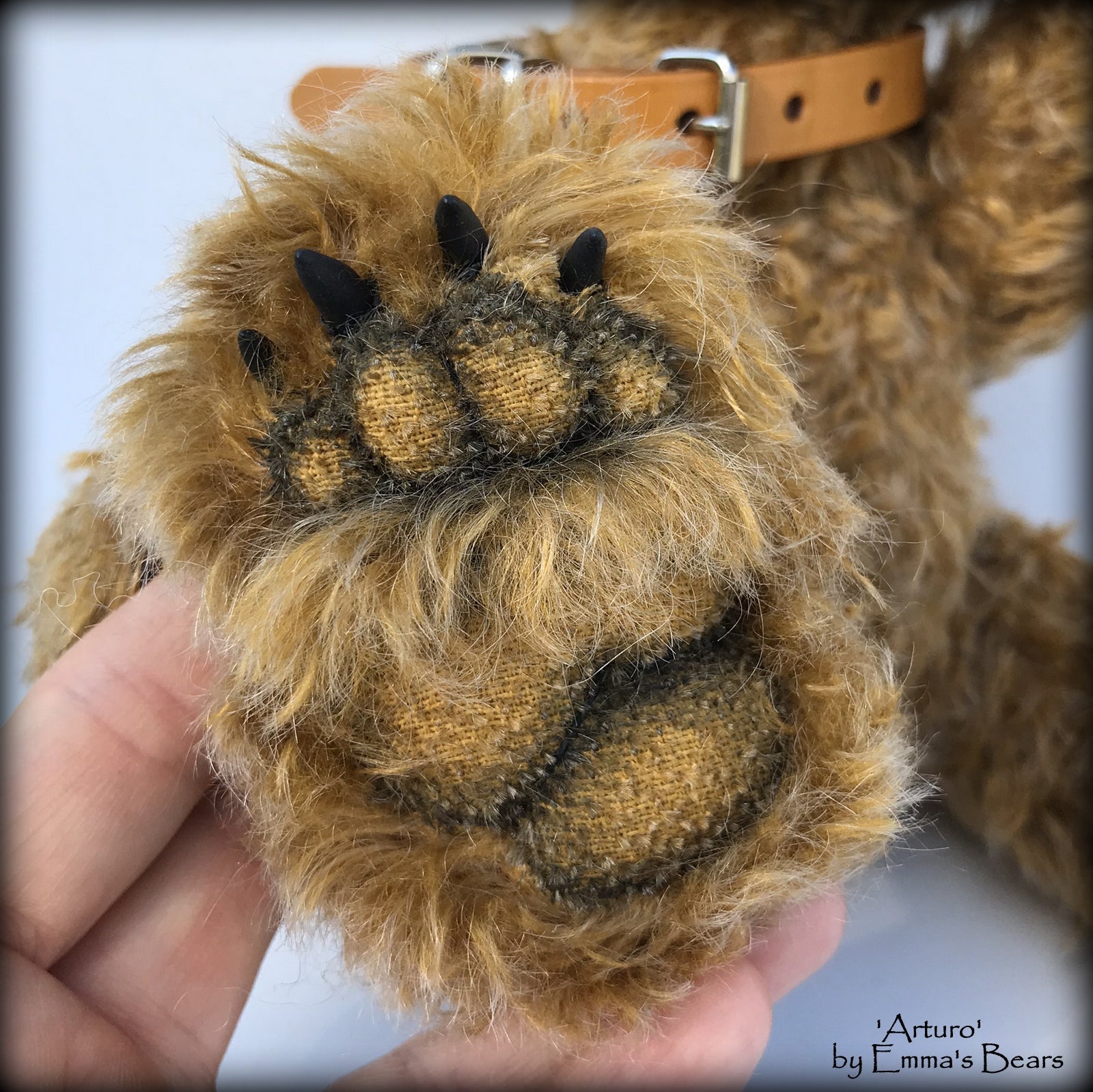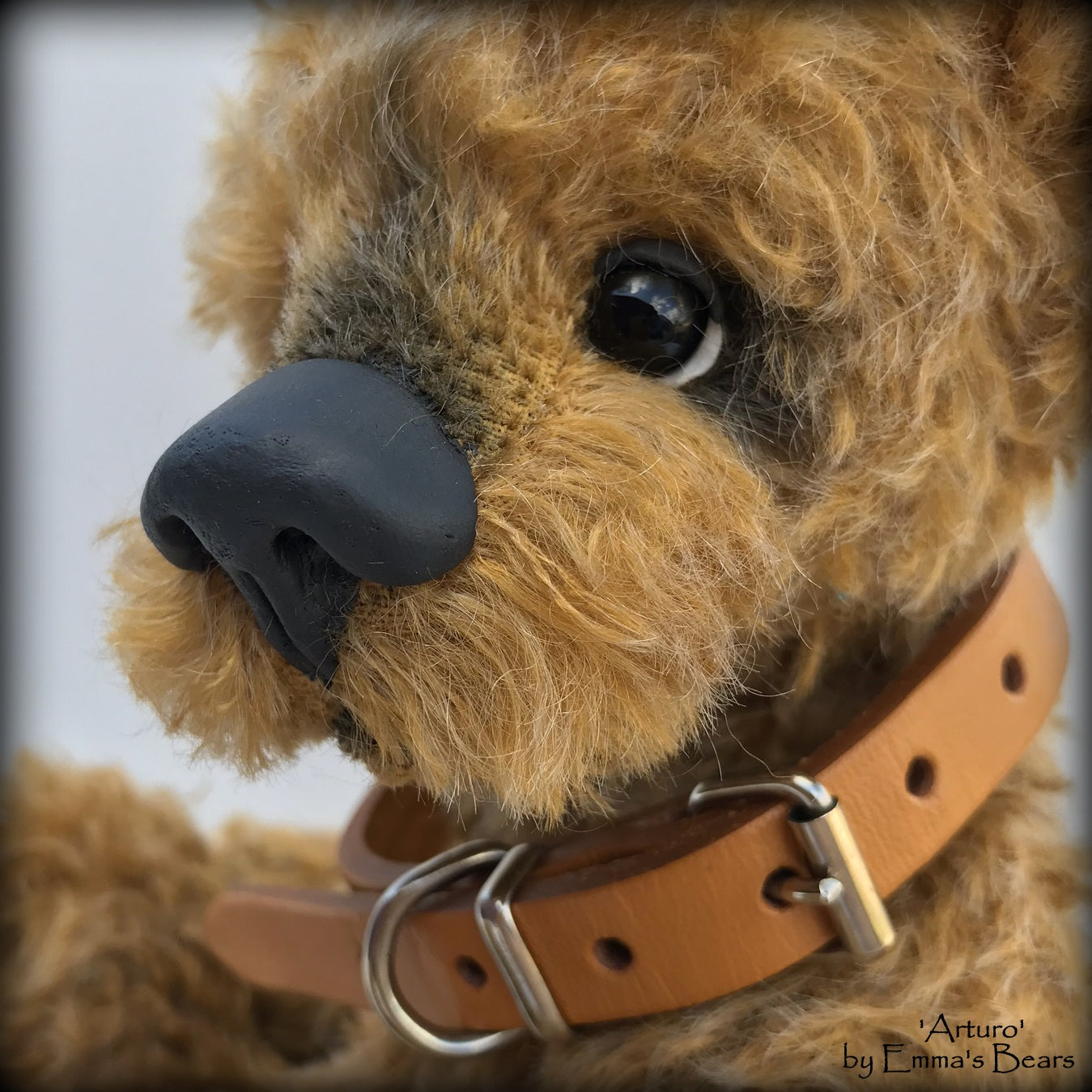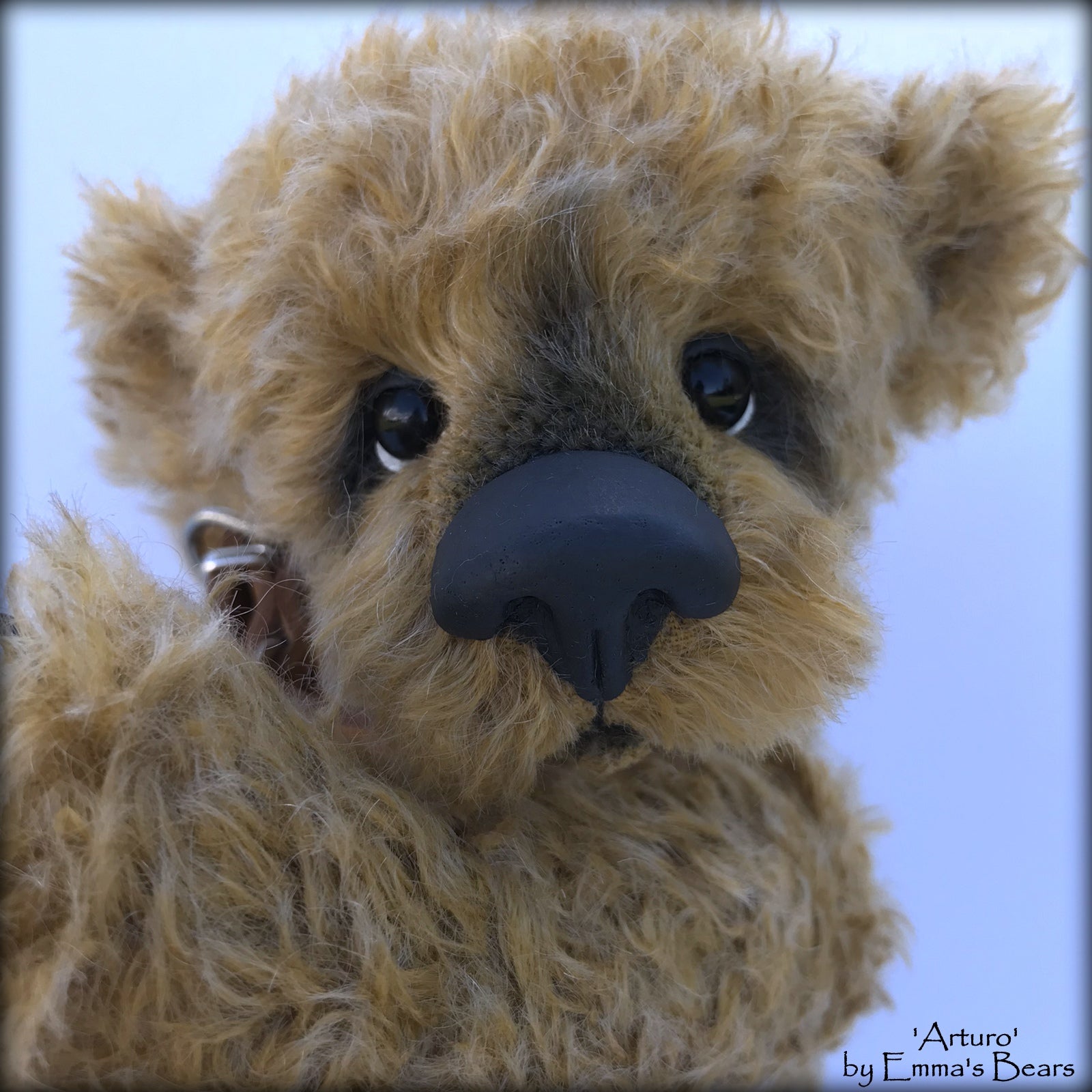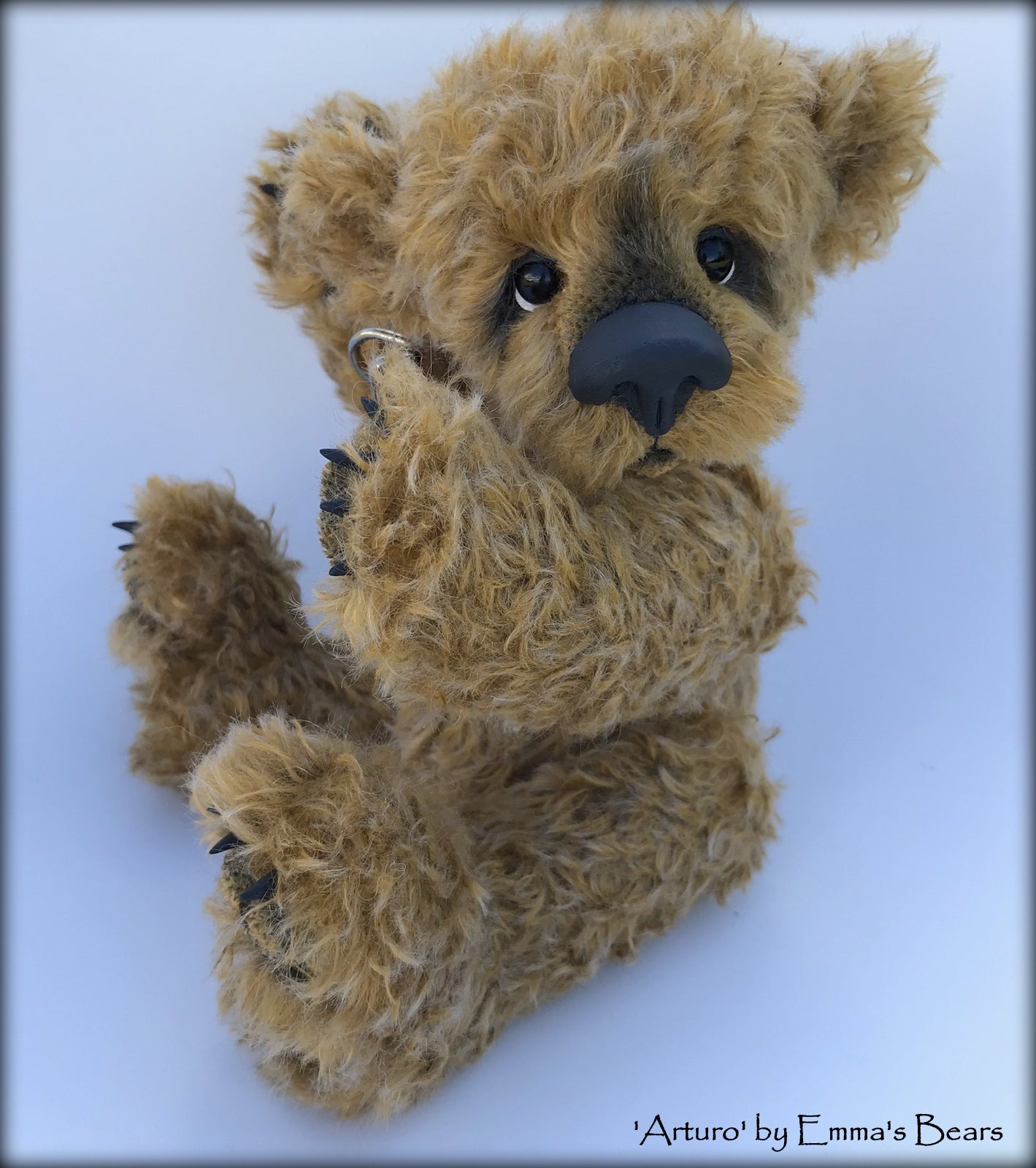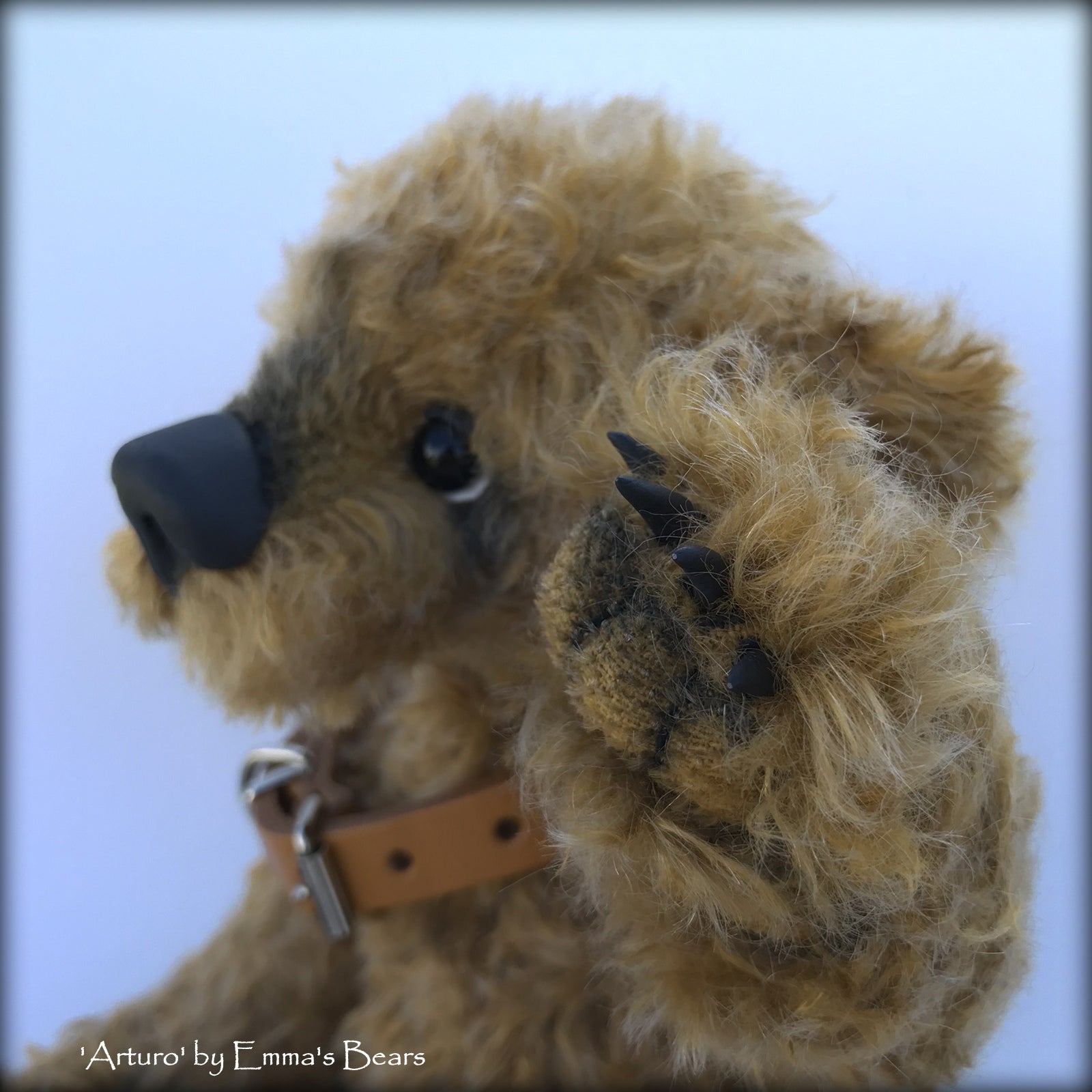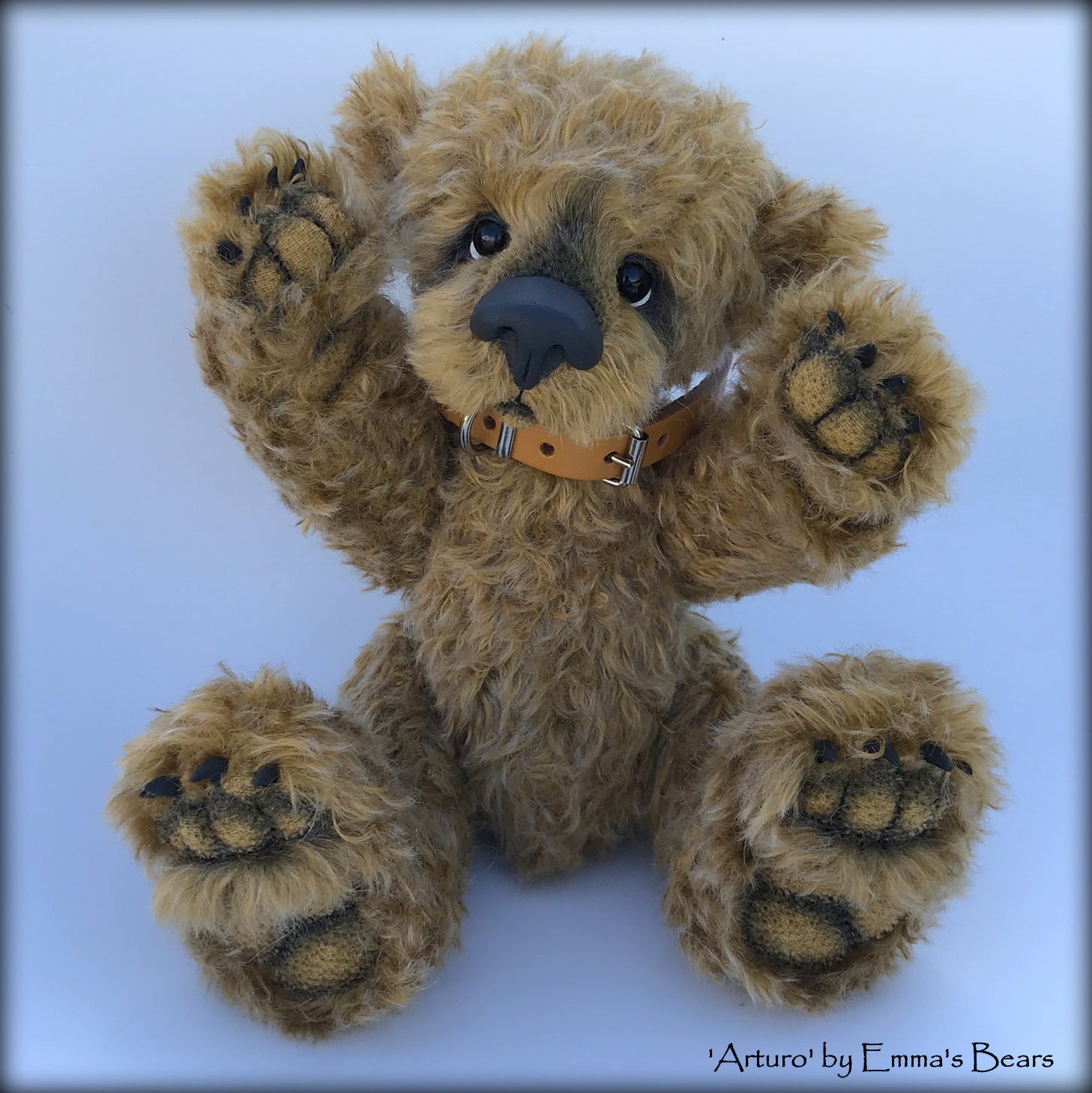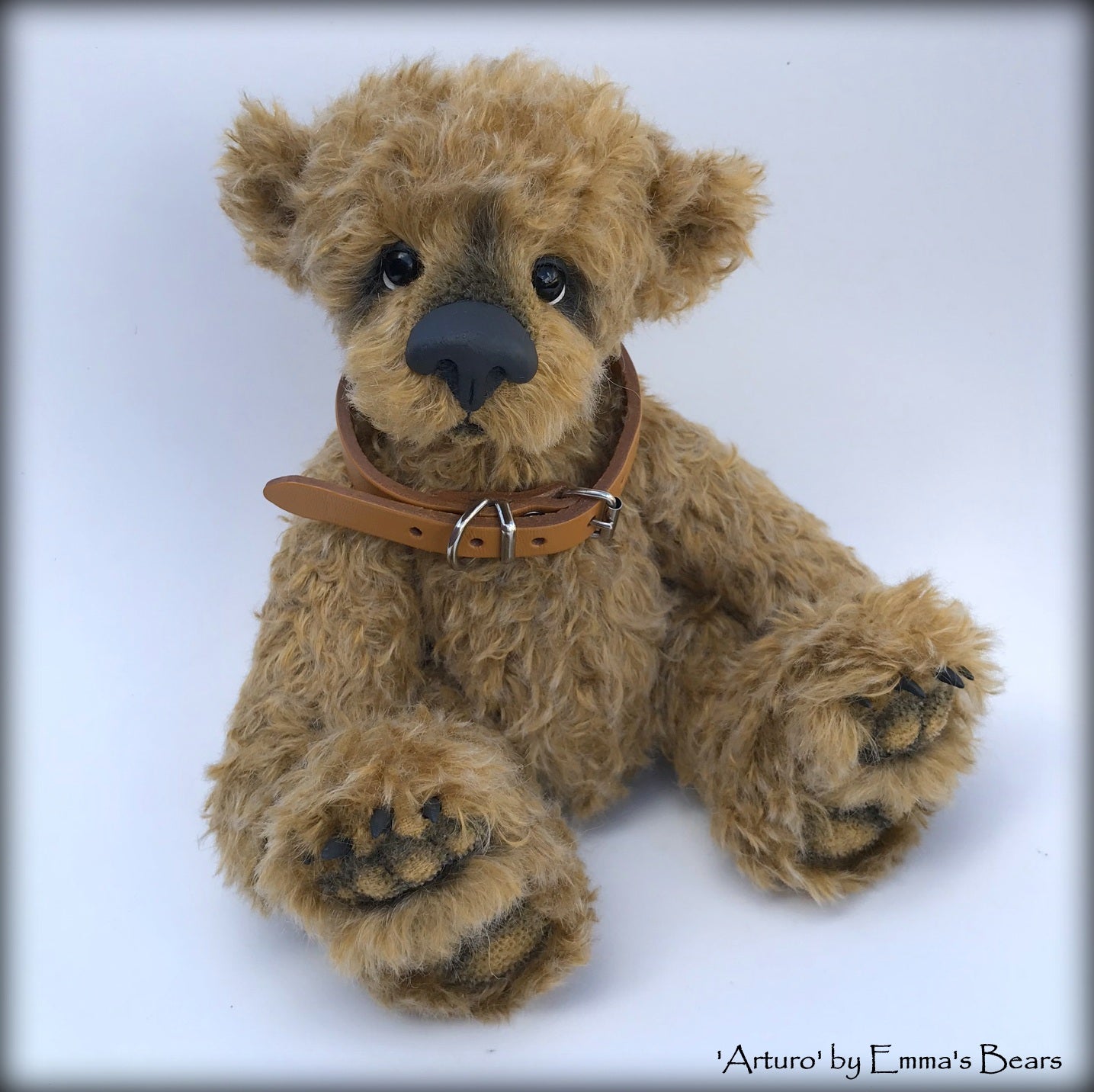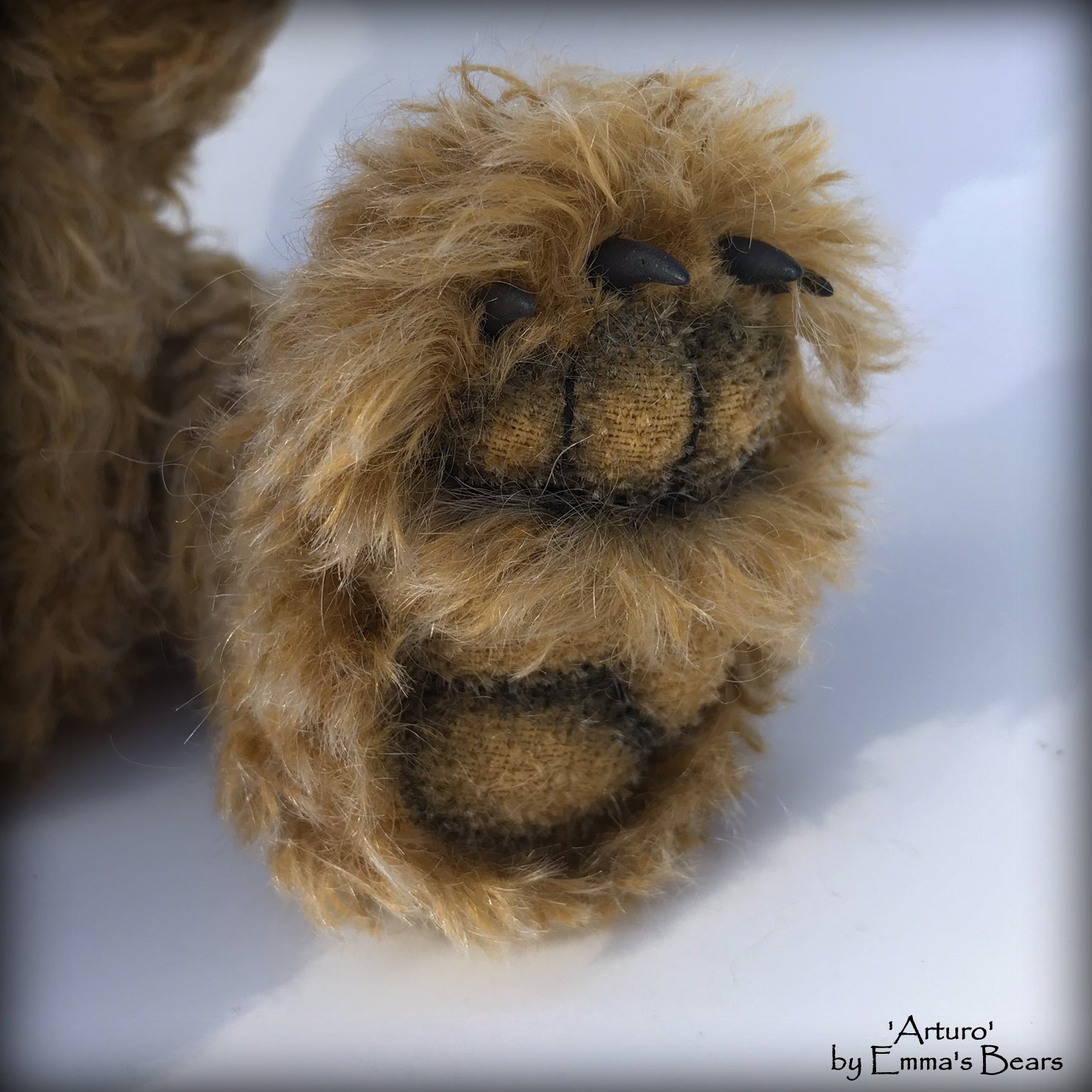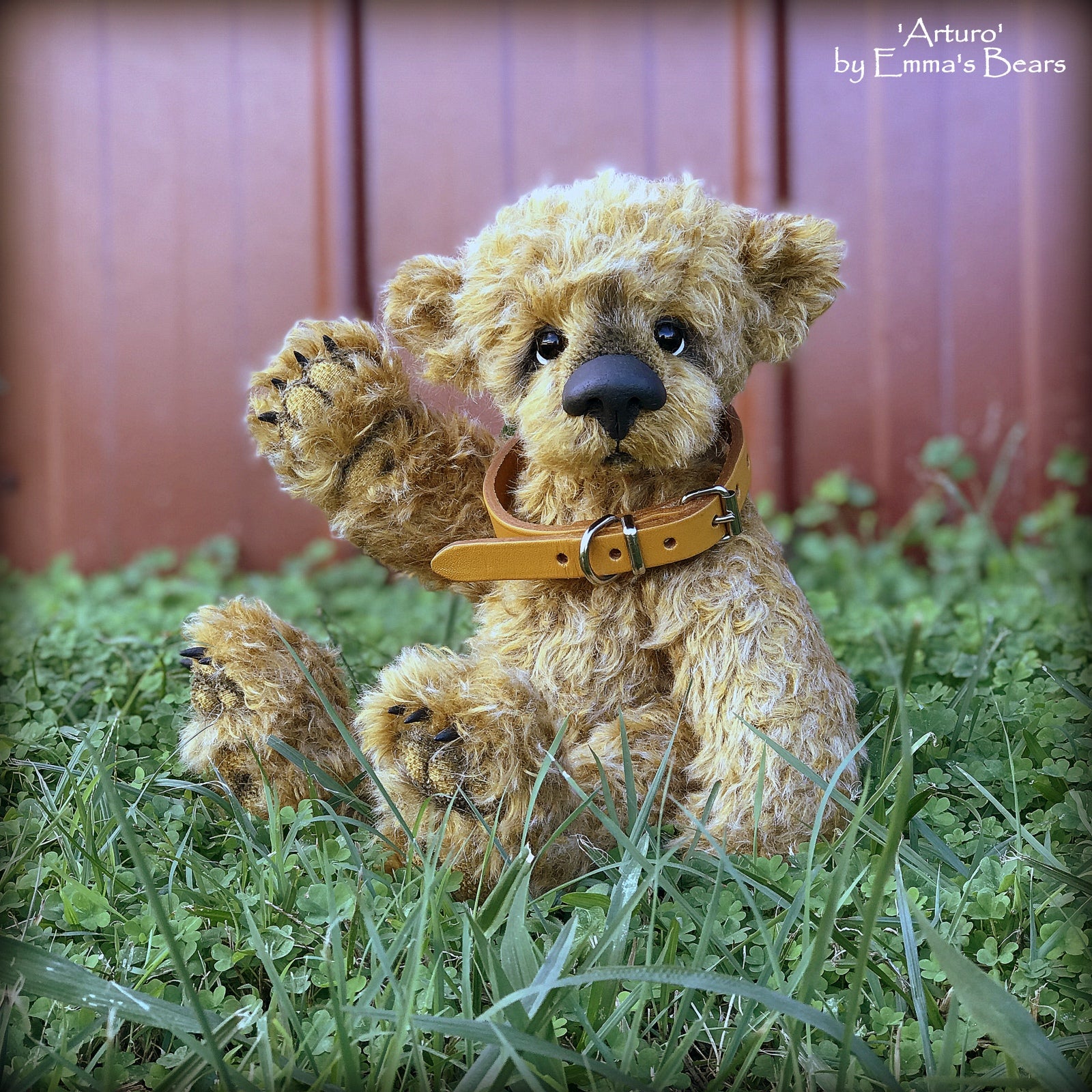 Arturo - 11" mohair/viscose Artist Bear by Emmas Bears - OOAK
Arturo
By Emma and Mark Nicholson

11.5" (29cm)


Arturo is something a little bit different for us here at Emma's Bears. We haven't attempted a bear with sculpted claws in many many years, as we didn't trust the integrity of standard polymer clay when shaped into tiny pointed pieces. This time we've used a much stronger sculpting medium which has provided a fantastically durable end result. 
Arturo has been made using our cute and chubby Sugar design. His fur is some of our (now sold out) mustard ratinee - which is a densely curled and matted blend of mohair and viscose fibres. He looks out through black glass eyes and has sculpted eyelids and ultra suede whites. He features a large, textured hand sculpted nose and 16 tiny hand sculpted claws. He is fully 5-way T-pin jointed and stuffed rather generously with lots of steel shot and a touch of polyfill. This makes him surprisingly heavy and deliciously cuddly. 
As you can see, his colouring has proven rather tricky to capture correctly. This is due in part to the blending of mohair and viscose through his fur that captures and throws the light depending on where he is sitting. Use the photos as a guide.
Arturo wears a fully removable collar in a matching mustard colouring and is a one of a kind artist bear. 
~*~ Please Note that these bears are designed to be Adult Collectables and not intended for infants and young children due to small parts and potential for damage