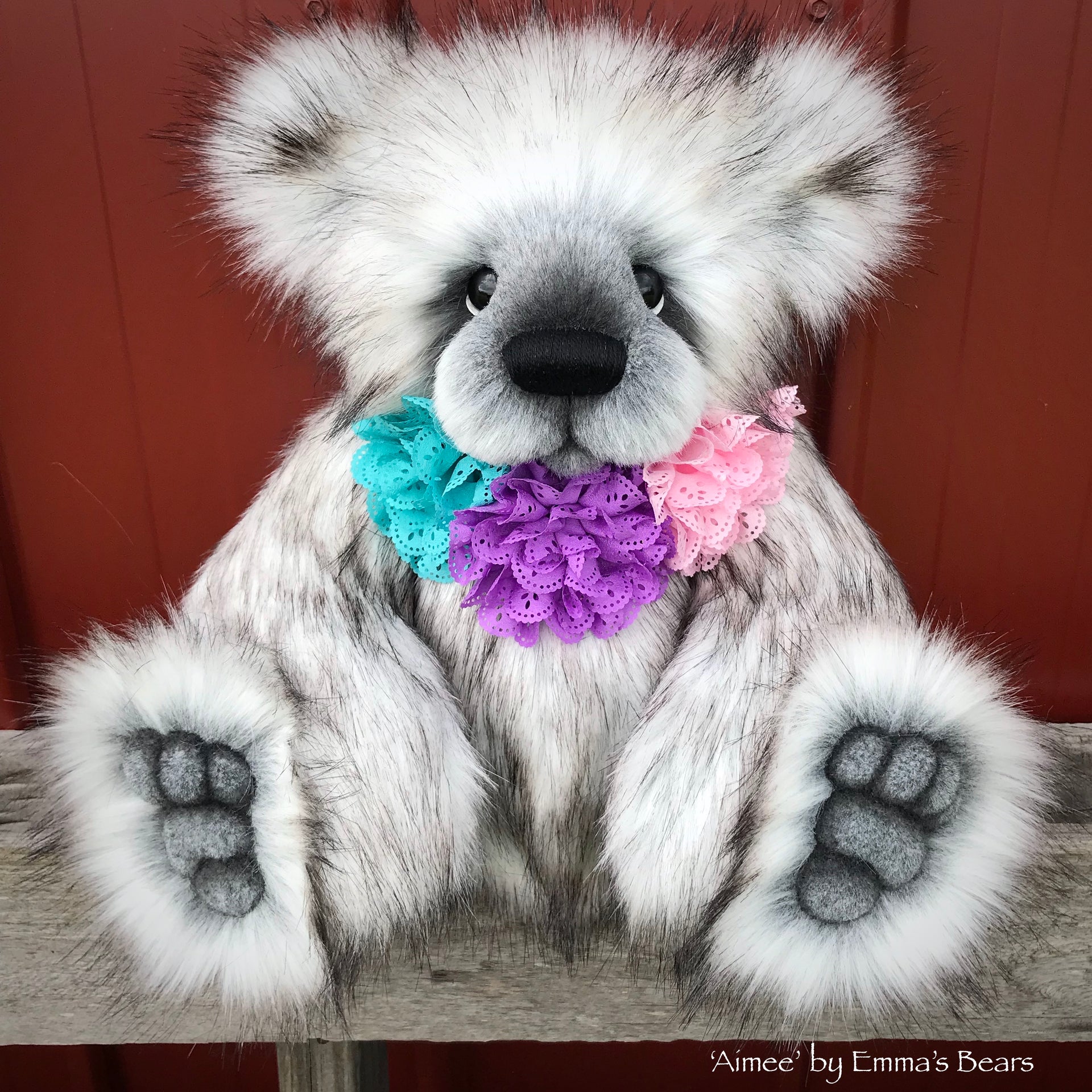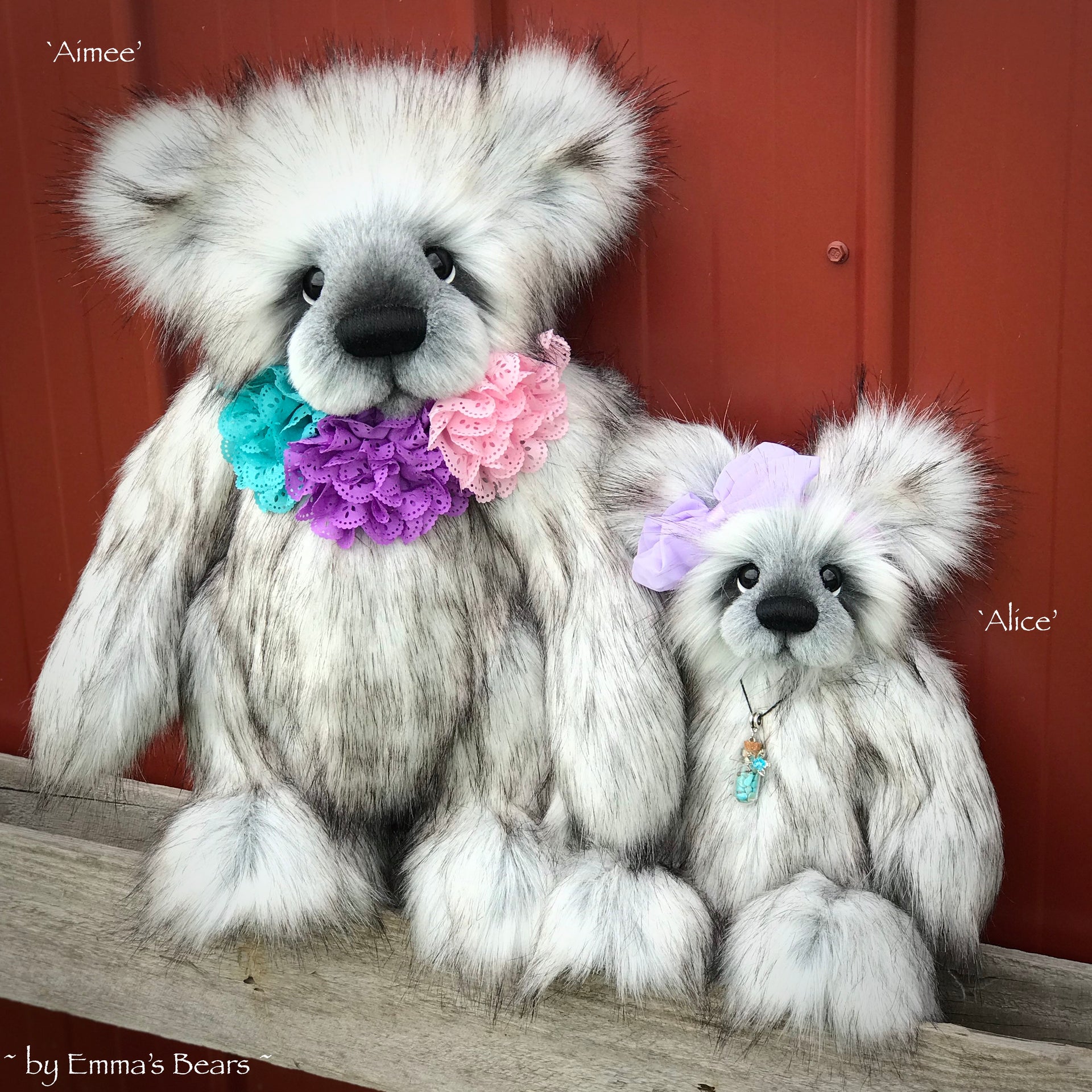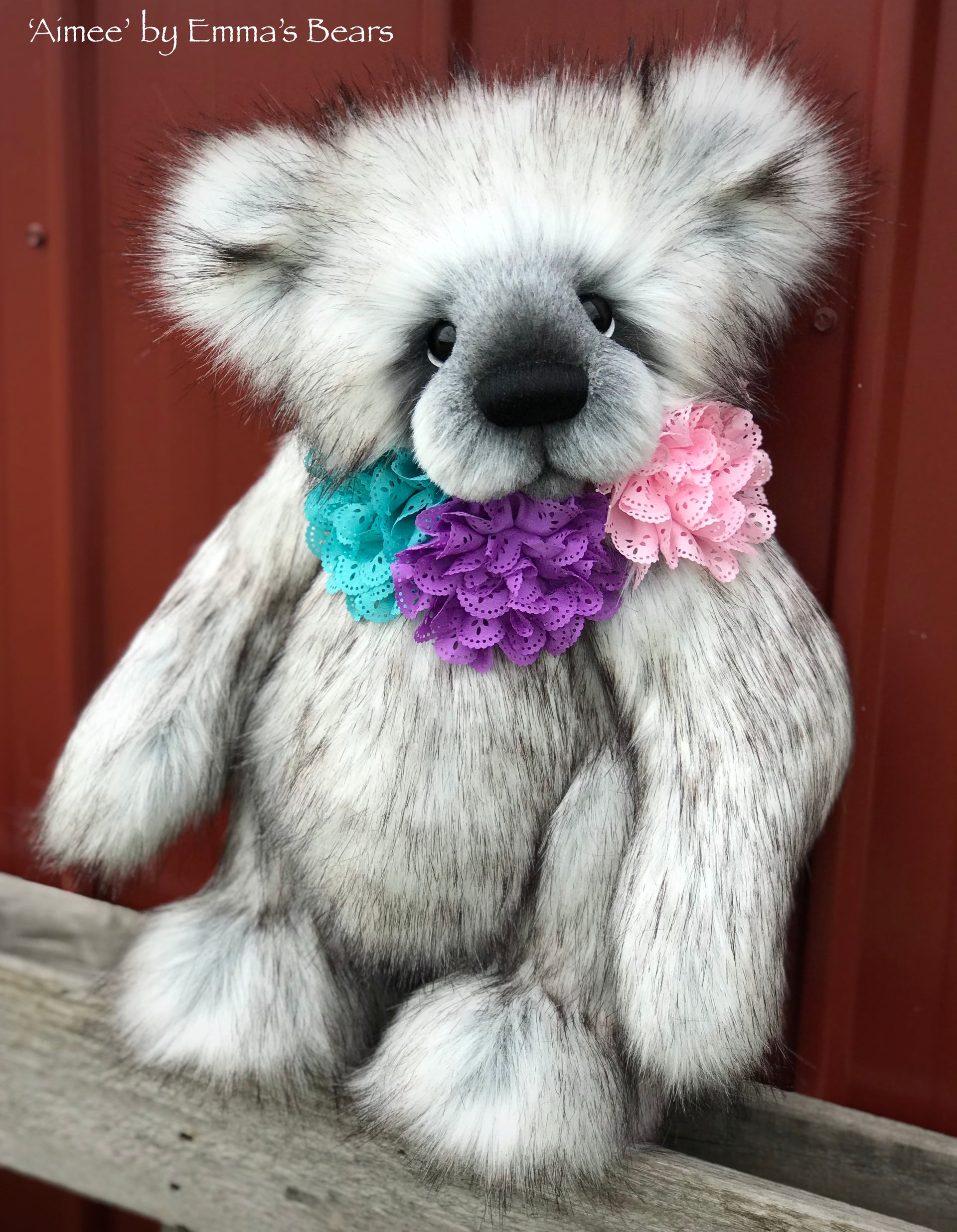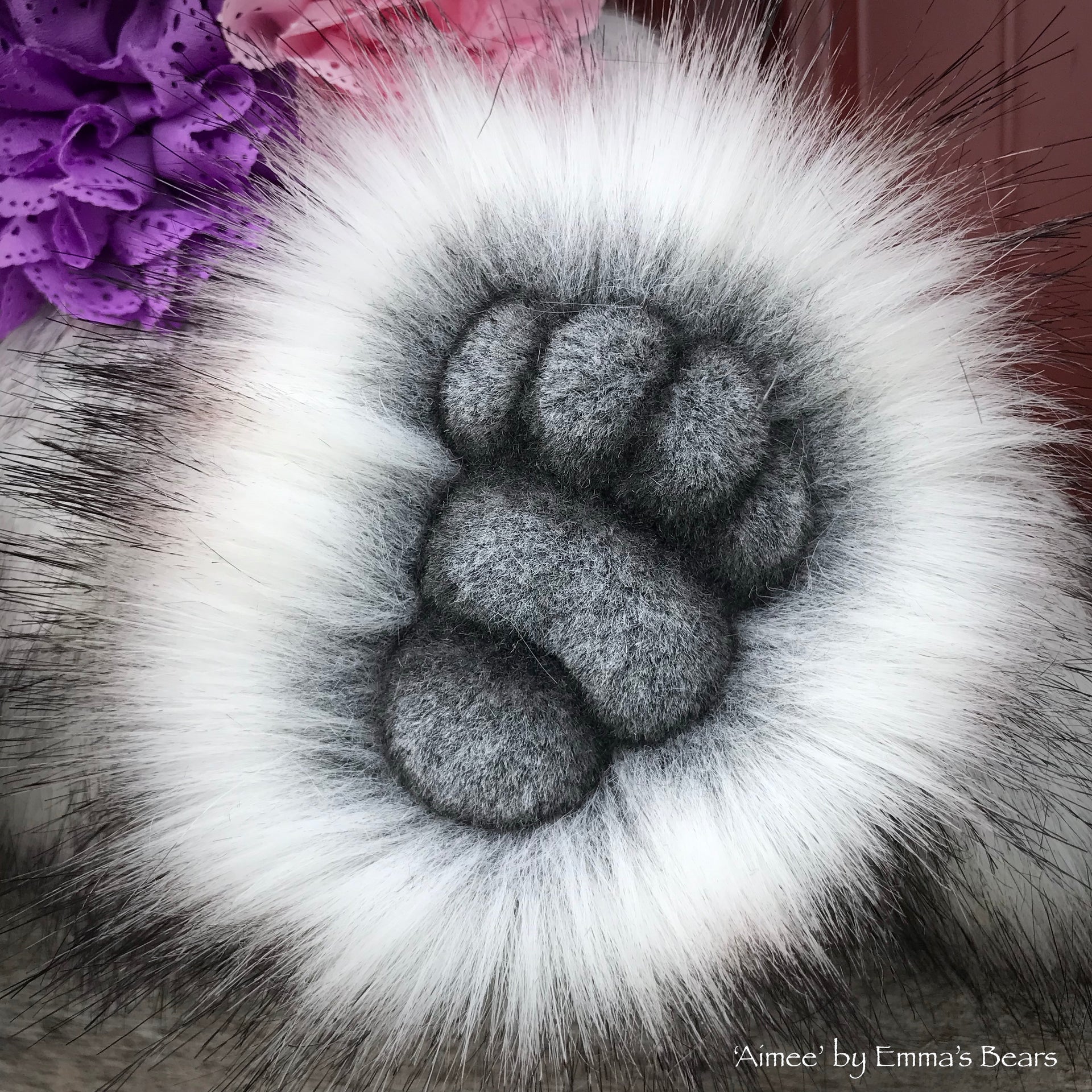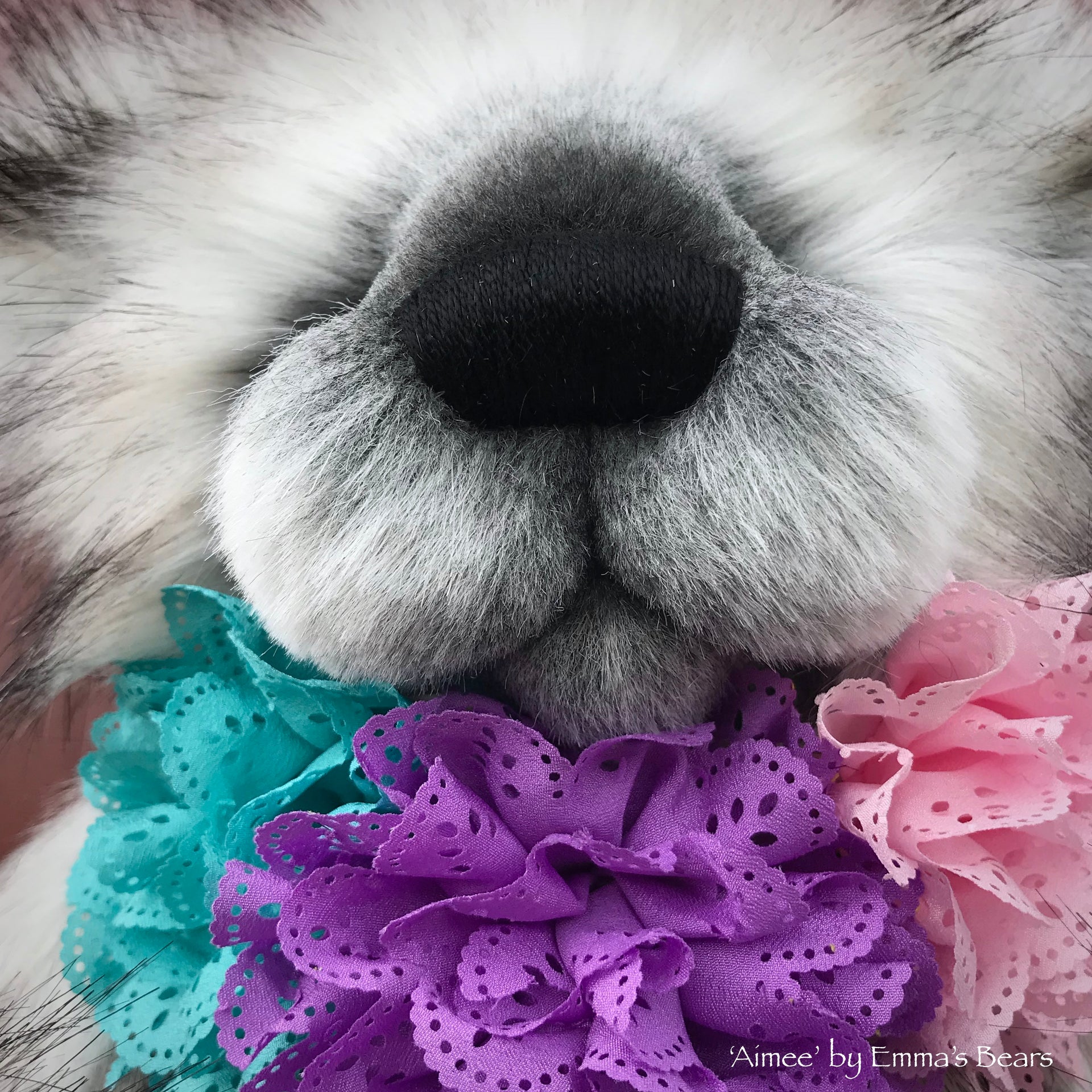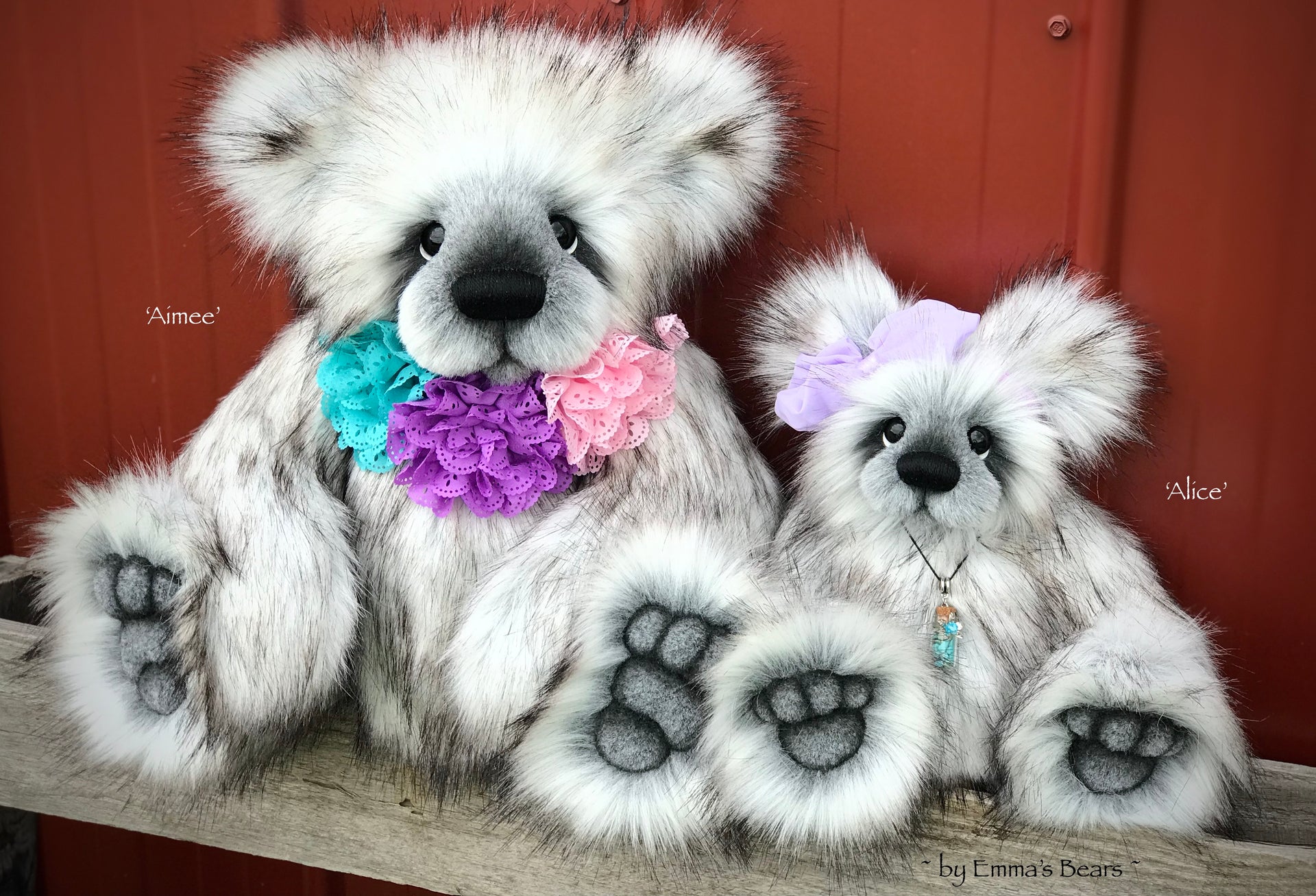 Aimee - 18" faux fur artist bear by Emmas Bears - OOAK
'Aimee'
By Emma and Mark Nicholson
EMMA'S BEARS
18" (46cm)

This spectacular ball of fuzz is 'Aimee', a big bear with a big personality and a gentle face.
Aimee has been made using our early 'Alivea' design, and is cut from a piece of our new 'Thunder Fox' super soft faux fur. The colouring on this fur changes from the stormy-grey base colour, to the cloud-like almost white of the outer pile, to the hint of earthy-brown and black on the tips. This fur is divine, and really makes this girl pop!
Aimee has hand-pulled and shaded 3D toes made from more of the trimmed back faux fur with a furry heal. Please note that due to this curved-arm design she doesn't have hand-pads, and the arms are designed to be either tucked into her lap, or to frame her belly.
She looks out through big black glass and has a hand embroidered black perle cotton nose to match the subtle black tips on her fur. We've stuffed her with a mix of polyfill and steel shot to give a nice weight to her hug. She comes with her fully removable floral collar (which could also be rearranged to sit on her head as a floral crown, or you can change up the order of the colours).
Aimee is a one of a kind artist bear as made by Emma's Bears. We will be offering kits for this bear if you'd like to have a go at making one like her yourself - but she will be the only one ever made by us here at Emma's Bears.

~*~ Please Note that these bears are designed to be Adult Collectables and not intended for infants and young children due to small parts and potential for damage