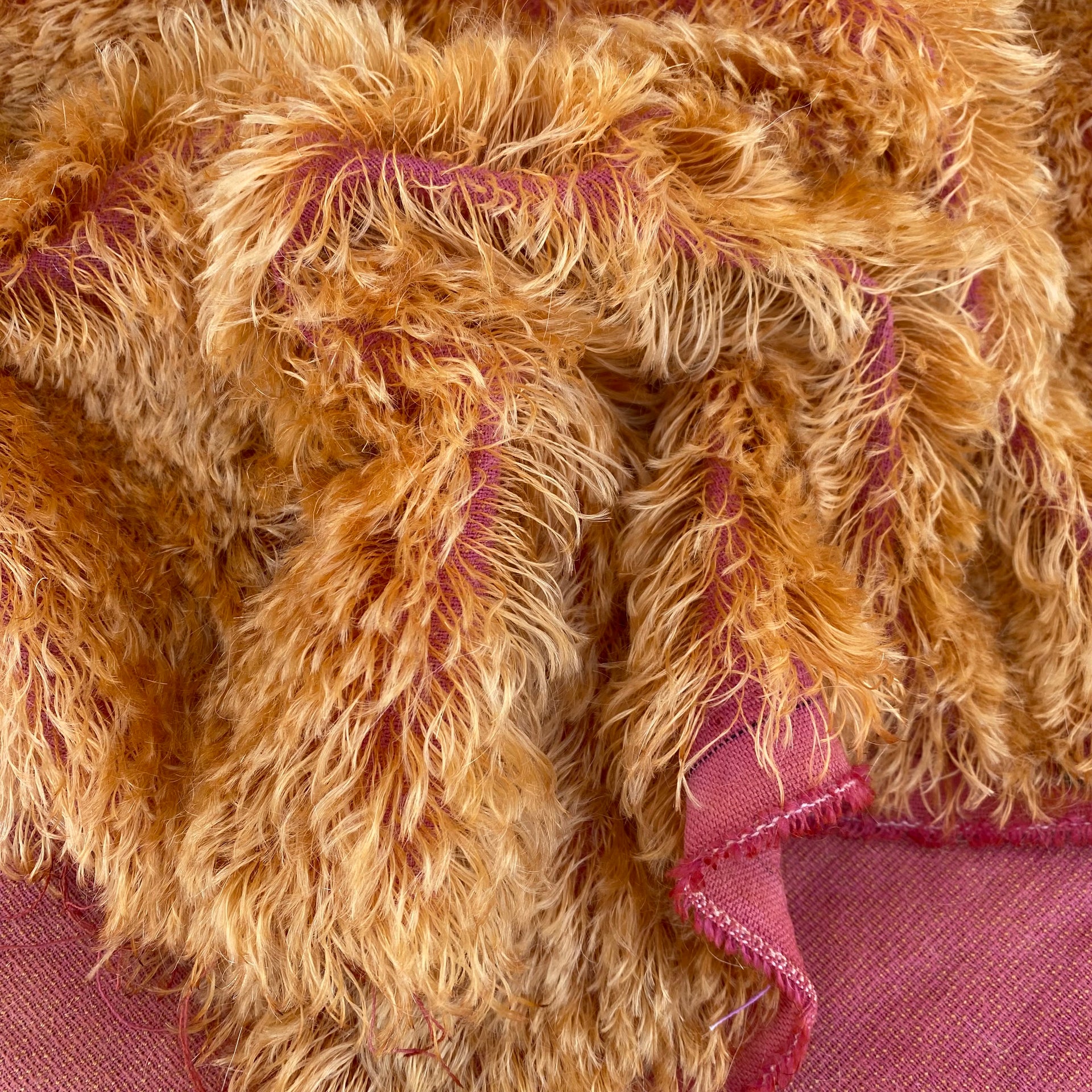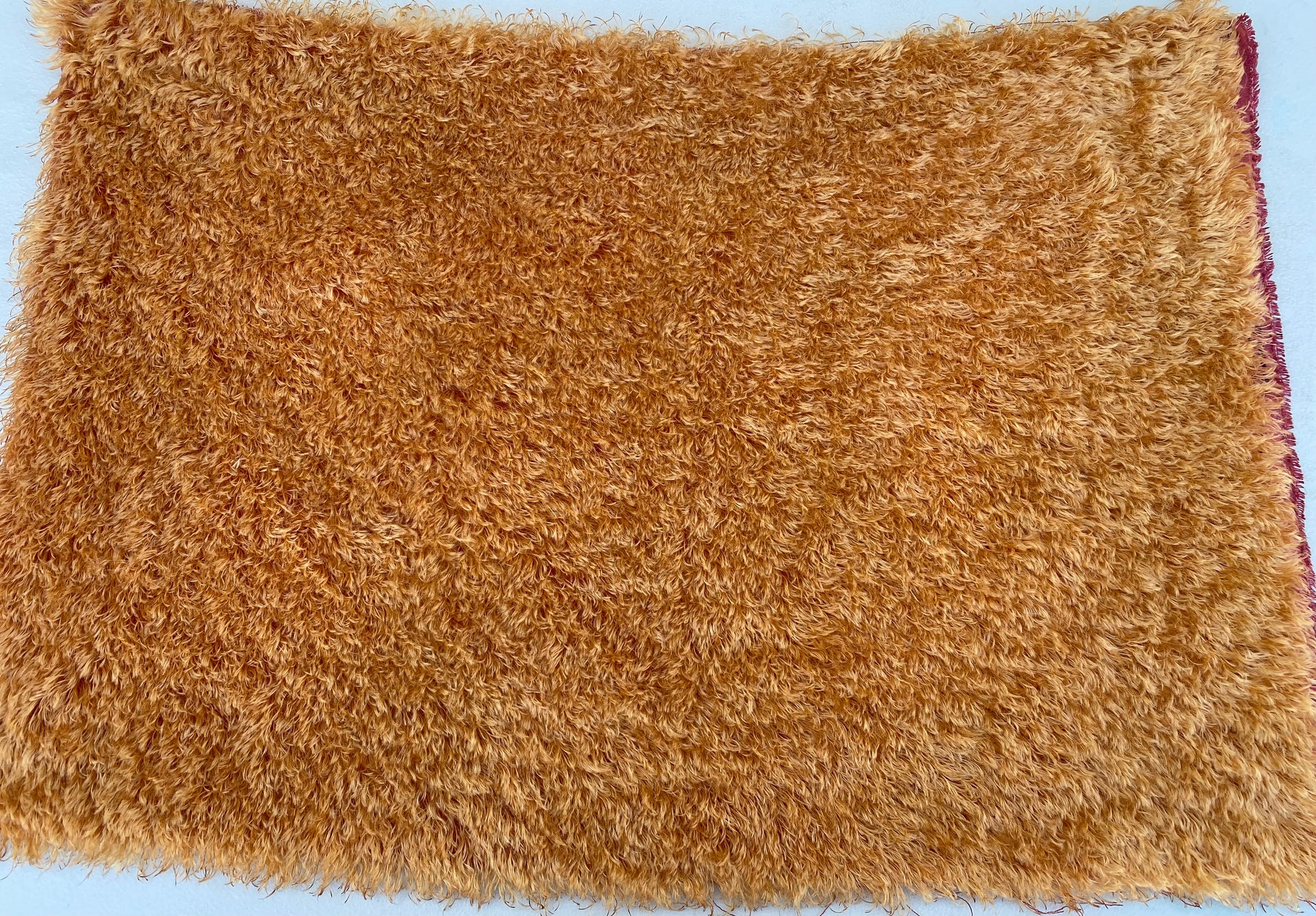 25mm String Mohair - Hand Dyed Amber Rose - Fat 1/4m - OCT070
 String Mohair
Shaggy 25mm Pile - German Mohair
This is a wonderfully unique form of mohair - left in the natural, unbrushed 'string' stage. It gives a heavy, shaggy effect to the pile.
Hand-painted in a pretty multi-tonal blend of colours. The dyeing process loosens the string a little, but it still retains that lovely shaggy texture.
All of our colours are hand-mixed and it is unlikely we'll ever get the exact same shades again. 
Please refer to the photos for a guide to the colour - please not that colours may appear differently on your viewing device. 
Only 1 x fat 1/4m piece available - approx 48cm x 69cm